Make a Dollar Tree DIY Fall Bead Candy Corn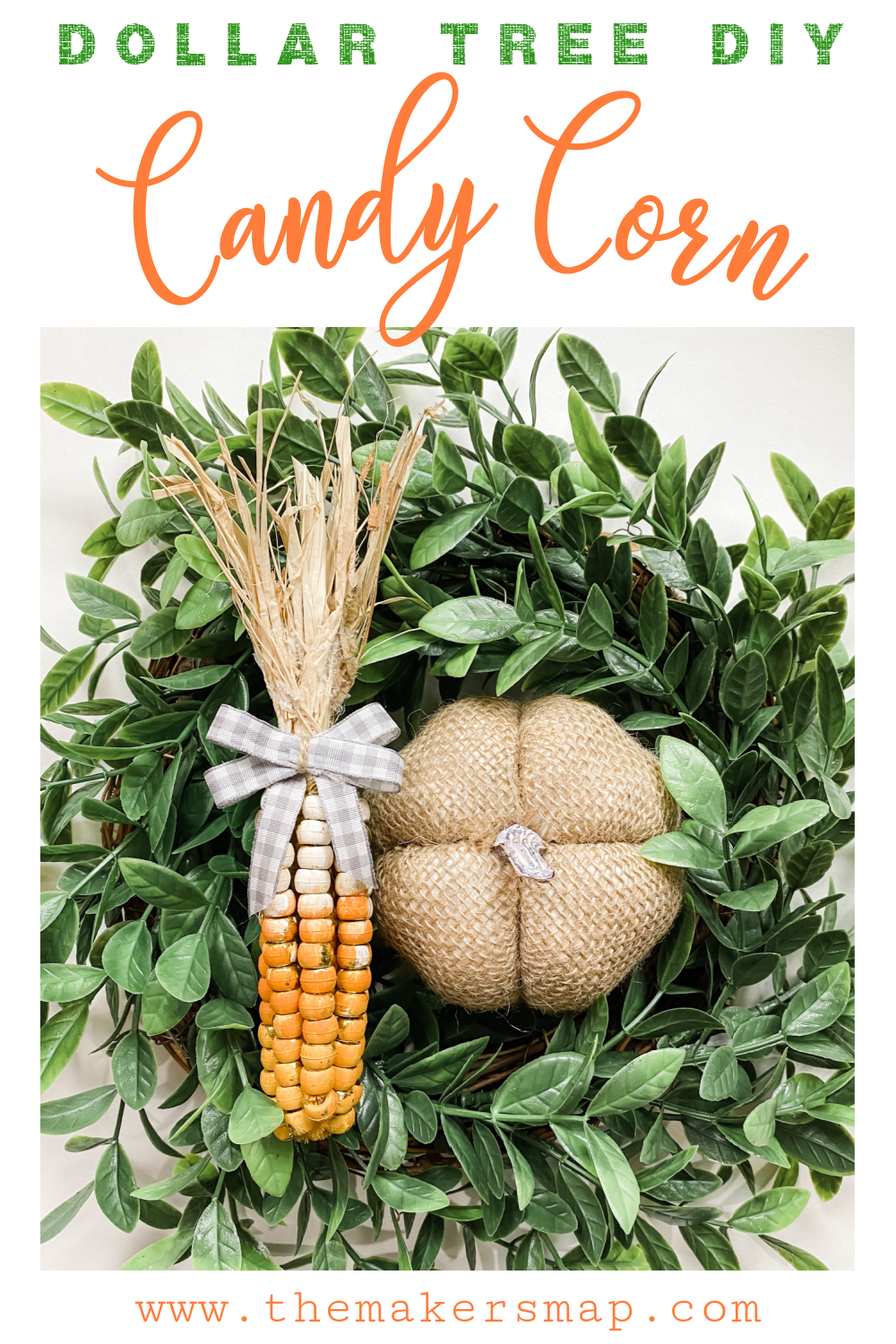 OH MY GOODNESS!! Of all the crafts I've ever made, this one just might be my favorite! DIY candy corn is always popular this time of year, but I had never seen anything like this until one of my late-night Pinterest scrolls (you know I am obsessed with Pinterest!)
I knew as soon as I saw the pipe cleaner bead Indian corn DIY, I HAD to put my own spin on it myself and show my #craftycrew how to make a Dollar Tree DIY Fall Bead Candy Corn!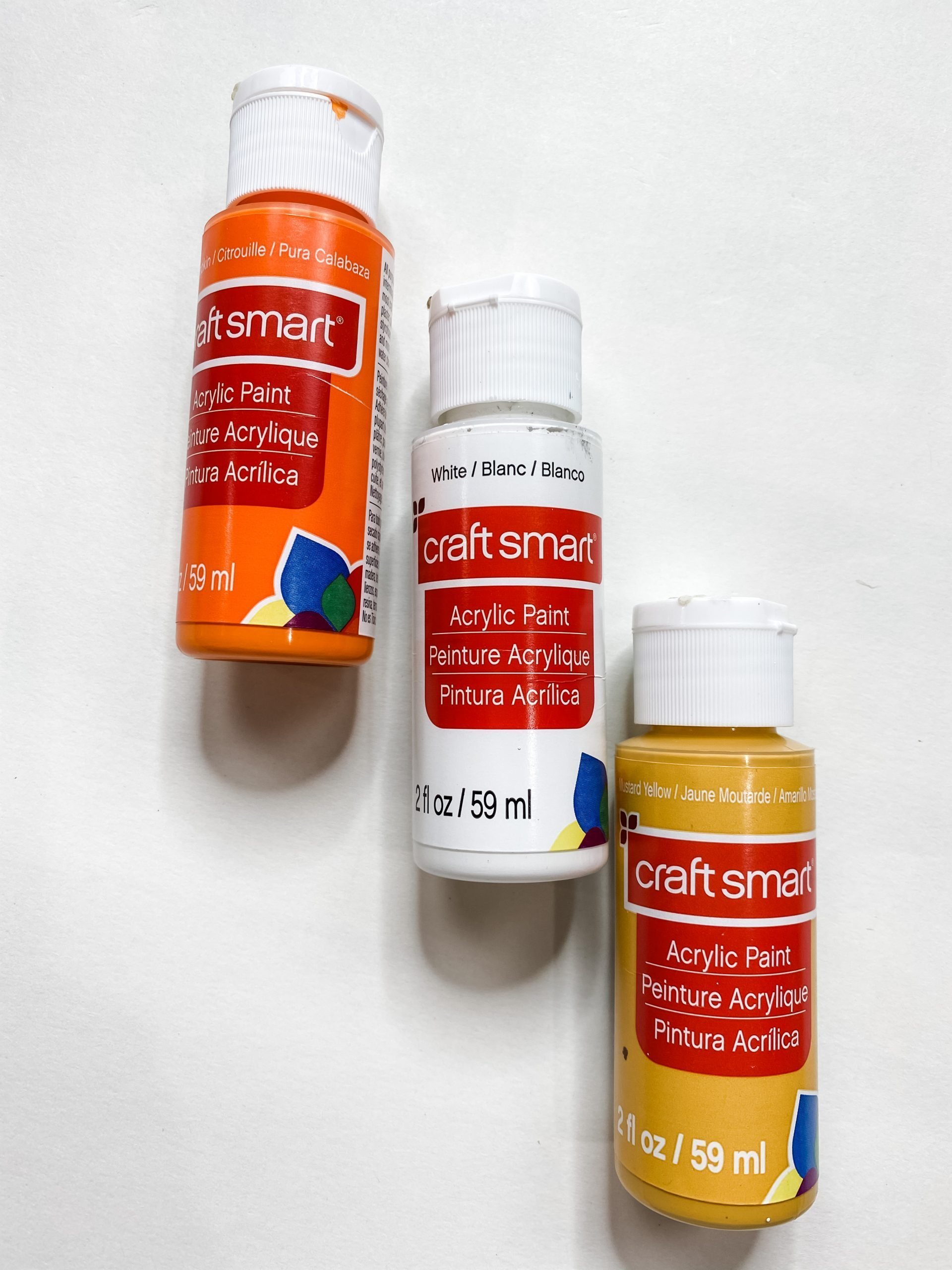 Making this DIY Fall Candy Corn was so easy, I just had to record it share with you how to do it yourself.
Not only is it a super quick DIY, but it also requires zero crafting ability! If you want to see exactly how to make a Dollar Tree DIY Fall Bead Candy Corn check out the video.
Check out these Fall DIY's!
Are you on TikTok? So am I!
You can find me over there and follow along with my TikTok DIYs and things that I share that might make you laugh! Follow me here!
If you like Dollar Tree DIY crafts, you'll love these: Dollar Tree Pizza Pan Christmas DIY, Dollar Tree Fall Splatter Screen Pumpkin, Dollar Tree Fall Pumpkin DIY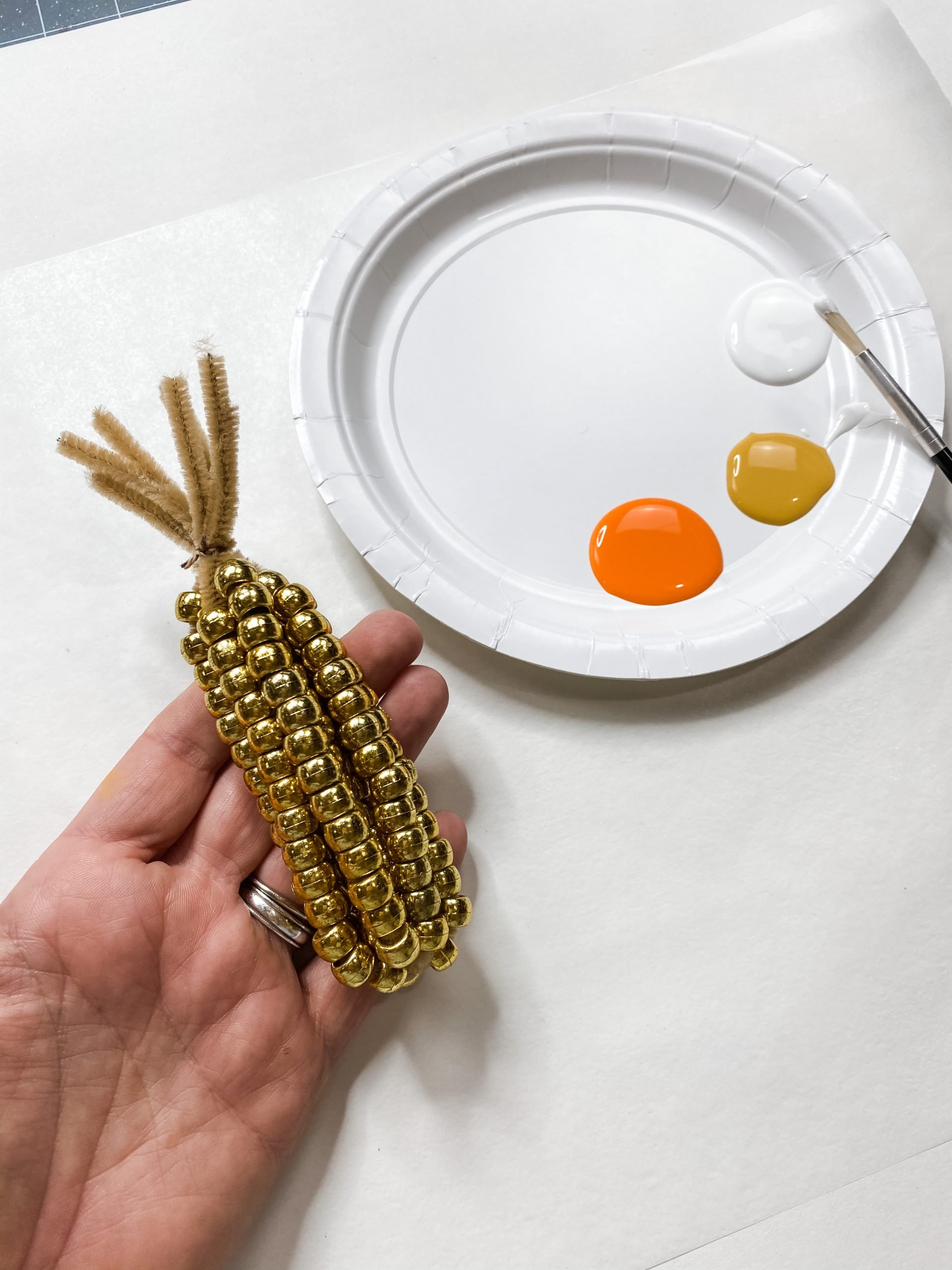 For this project, I will be using these items but you can substitute where you want.
"As an Amazon Associate, I earn from qualifying purchases."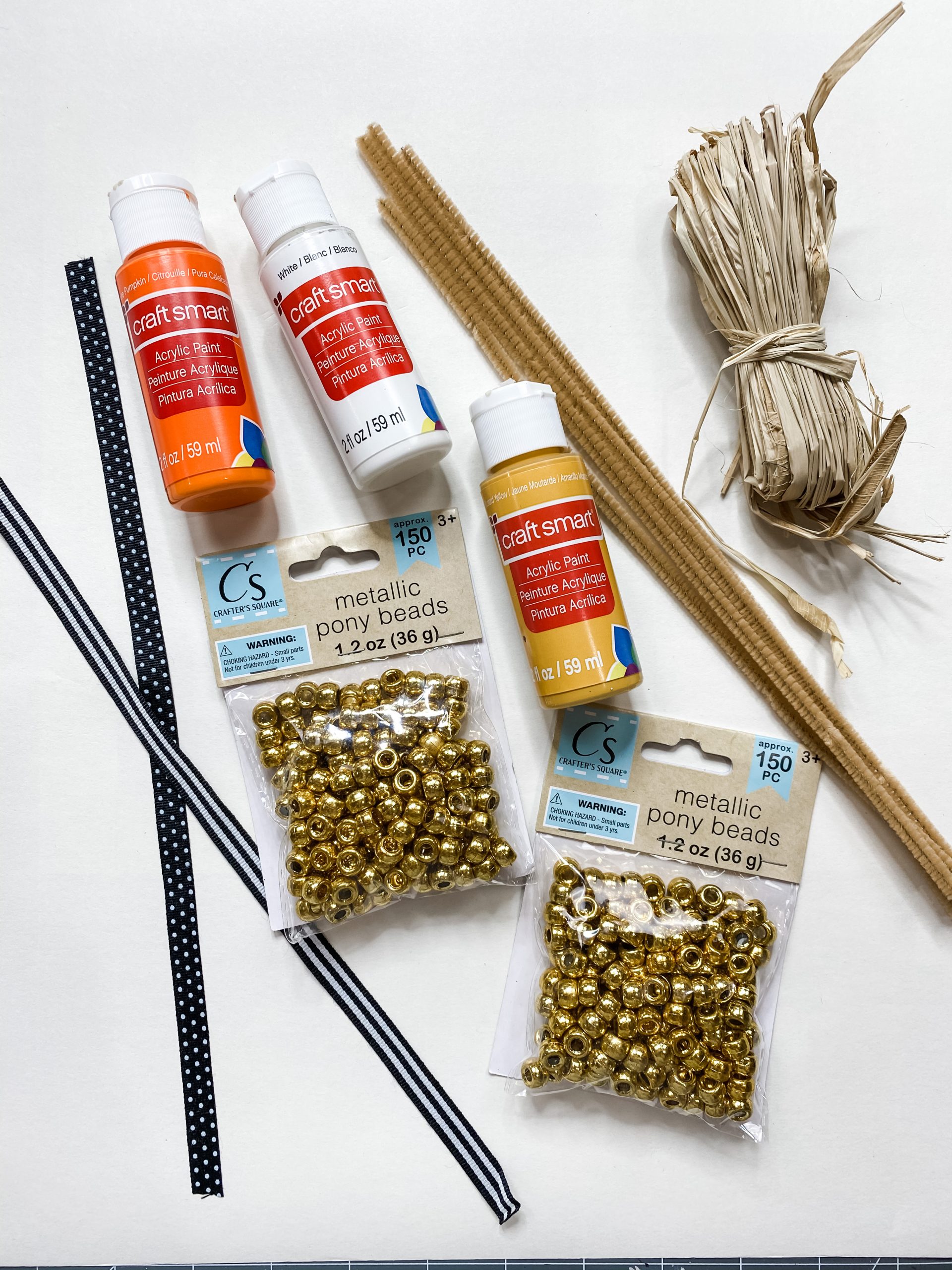 Let's get started
This is such an easy DIY craft, so let's just jump right in! You're going to start by folding each pipe cleaner in half. Then, you will thread 14 beads on each "half" of each pipe cleaner.
It might seem time-consuming to add one bead at a time but I promise the final product is absolutely worth it!
If you make several of these and mix and match the bows, these will make really cute fall, Halloween, or Thanksgiving coffee table or table centerpiece bowl fillers.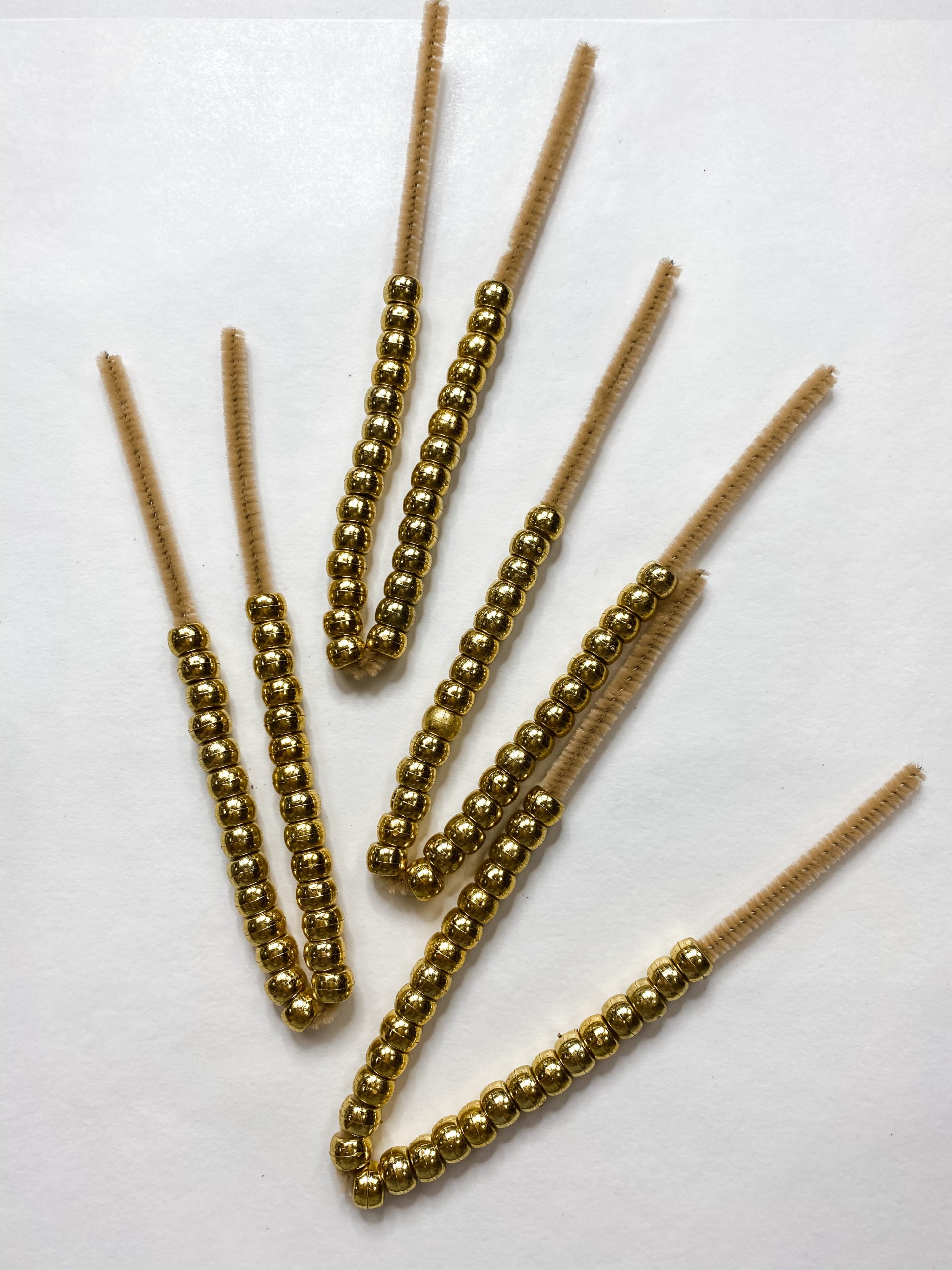 Next, you're going to put your pipe cleaners together. Overlap the where you folded them in half and twist them over once to hold them in place.
Next, pull the ends together and secure them with a piece of baker's twine.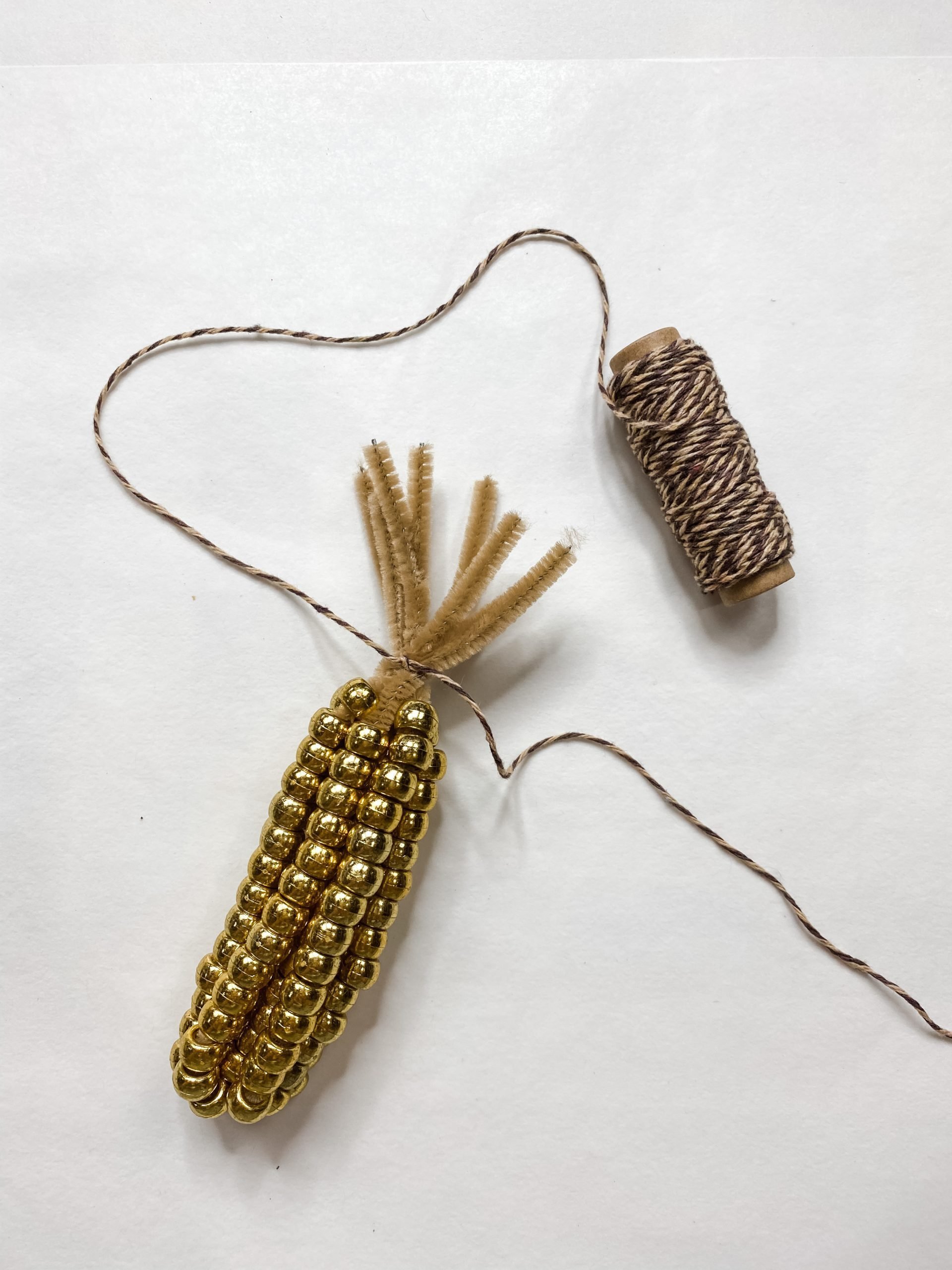 Candy Corn time
You could paint this corn DIY any color you wanted, but I thought it would be so cute to paint it like candy corn!
So, I used Craft Smart white, orange, and yellow paint and painted the top, middle, and bottom sections accordingly.
You will find several DIY pipe cleaner ideas on Pinterest that look like Indian corn, I did not see many projects where the beads were painted instead.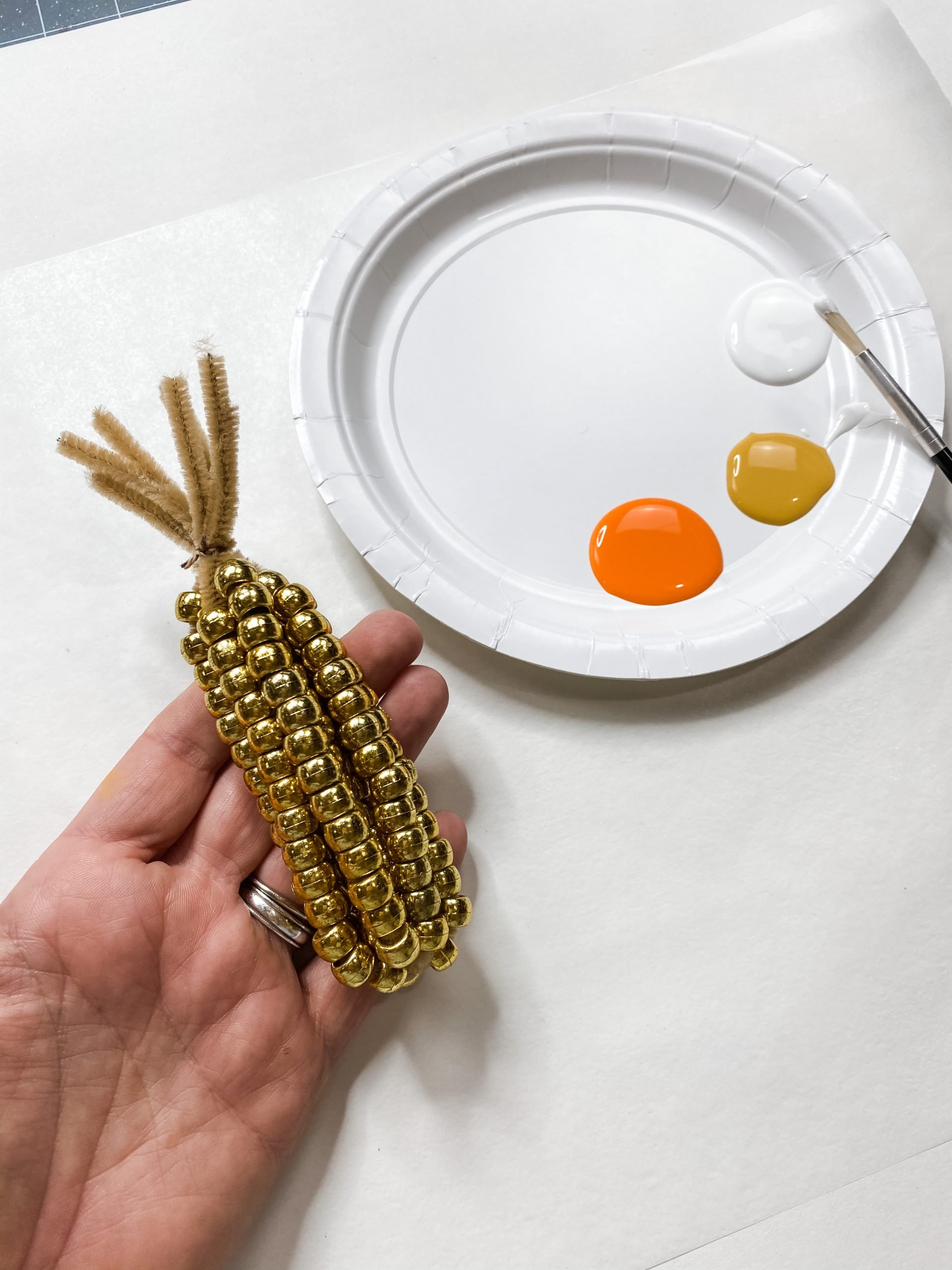 First, paint the top section white.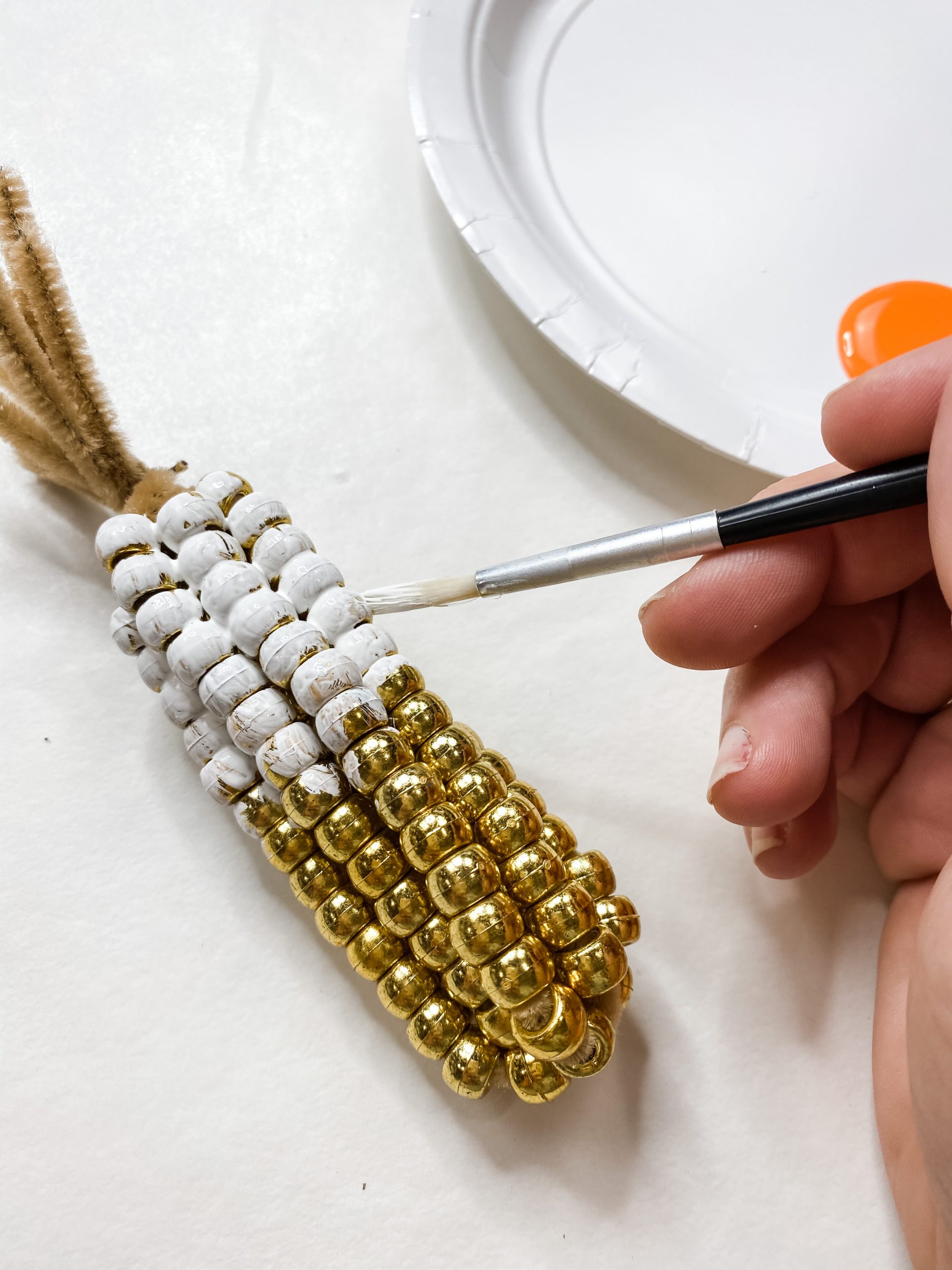 Next, paint the lower section yellow.
Finally, paint the middle section orange! Remember to blend the colors together for a good transition creating an ombre look.d I like to use my heat gun to speed up the drying process!

Add the raffia
Okay, to really make it look like corn, I added some raffia at the top. just cut it to the length that you want and hot glue the bottom end to the top of the corn.
Make sure you cover the ends of the pipe cleaners!

Make your bow!
All that is left to do is make your bow! I love making these easy hot-glue bows. All you have to do is cut the ribbon and shape it into a ribbon and hot glue it down.
If you want to see exactly how I made this one, you can check out the Youtube video!I also made a cute hot glue bow for this DIY Craft: Easy Christmas Ornament DIY

You can use any ribbon pattern you want and personalize this Dollar Tree DIY Fall Candy Corn.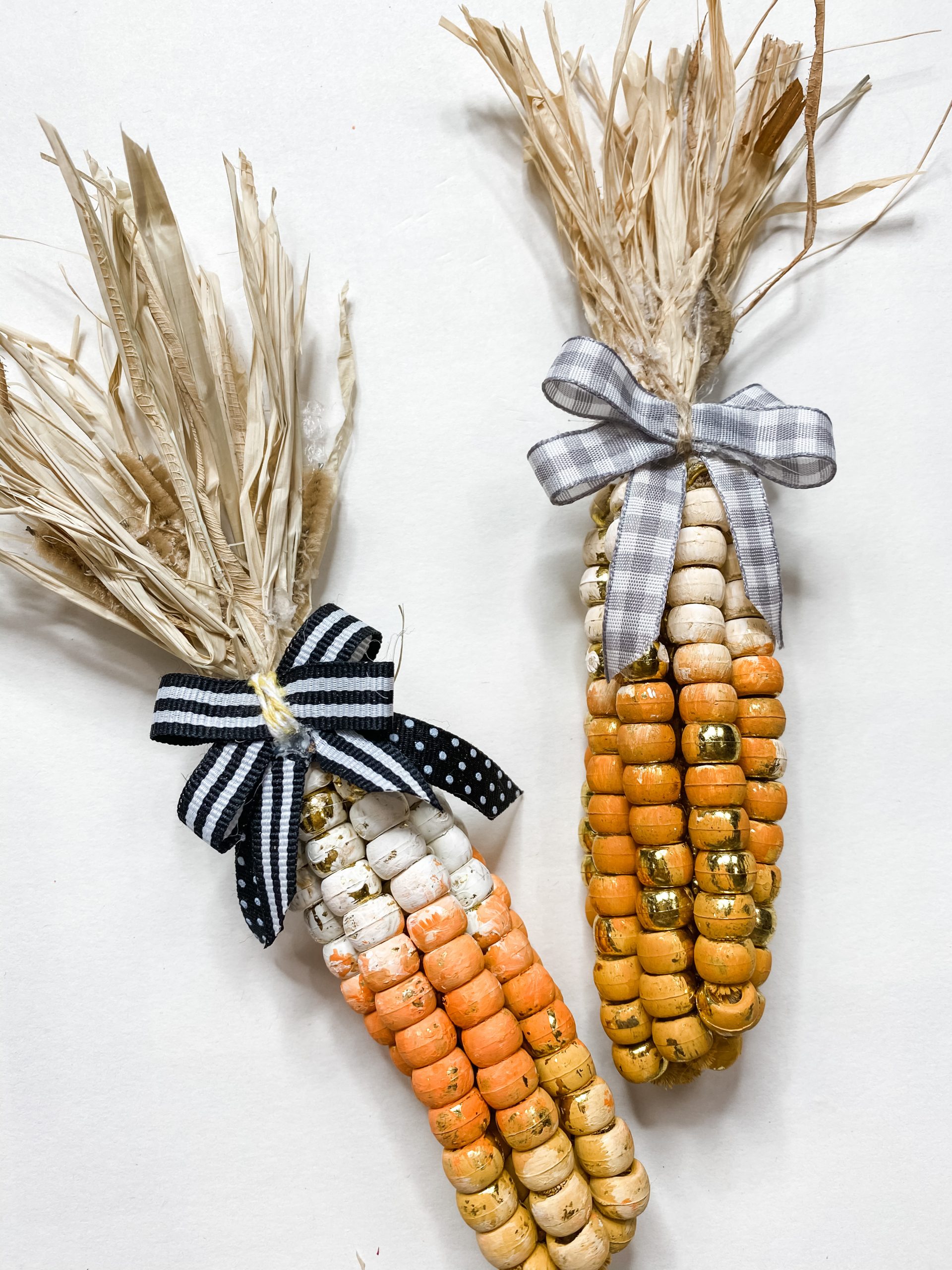 These would be so cute on my Fall Front Porch Makeover!
I hope you enjoyed this Fall Decor DIY as much as I did! If you decide to make this for yourself, I have a FREE Facebook group called On A Budget Crafts where fellow crafters share their ideas and projects!

If you loved this DIY you might also like these too!
Thanks for stopping by! XOXO Amber
You can also shop my ENTIRE AMAZON Favorites shop just click here! It's packed full of all the things I use and love.
Here is the supply list I highly recommend every creative have on hand!! Would you also pin my blog for later and get on my newsletter alerts? I would love to have you join my #craftycrew.

Join my free "ON A BUDGET CRAFTS" Facebook group!
PIN THIS POST FOR LATER!