Dollar Tree Pizza Pan DIY Lemon Decor

Who doesn't love a good Dollar Tree pizza pan DIY? I figured it was about time to turn a Dollar Tree pizza pan into great summer decor, so I made this adorable Dollar Tree pizza pan DIY lemon decor!
Watch the replay
I recorded the how-to steps of making this adorable lemon slice decor during a LIVE video on my Facebook page, and it was SO MUCH FUN! I absolutely LOVE crafting with my Crafty Crew because y'all NEVER disappoint!
If you want to see the DIY process, craft along, or join in on the fun conversations, you can watch the replay!
For this project, I will be using these items but you can substitute where you want.
"As an Amazon Associate, I earn from qualifying purchases."
Dollar Tree Pizza pan
Dollar Tree Nautical rope
Boxwood Greenery
Fake Lemons
Buffalo Check Ribbon
Paper Towels
Jute Twine
Apple Barrel Yellow Acrylic Paint
Apple Barrel White Acrylic Paint
Apple Barrel Jet Black Acrylic Paint
E6000 Glue

How to Make a Dollar Tree Pizza Pan DIY Lemon Decor
Start by painting your Dollar Tree pizza pan white. I used Apple Barrel white acrylic paint for this step. This is to make sure that the grey color of the pizza pan doesn't show through the paper towel when you decoupage it on.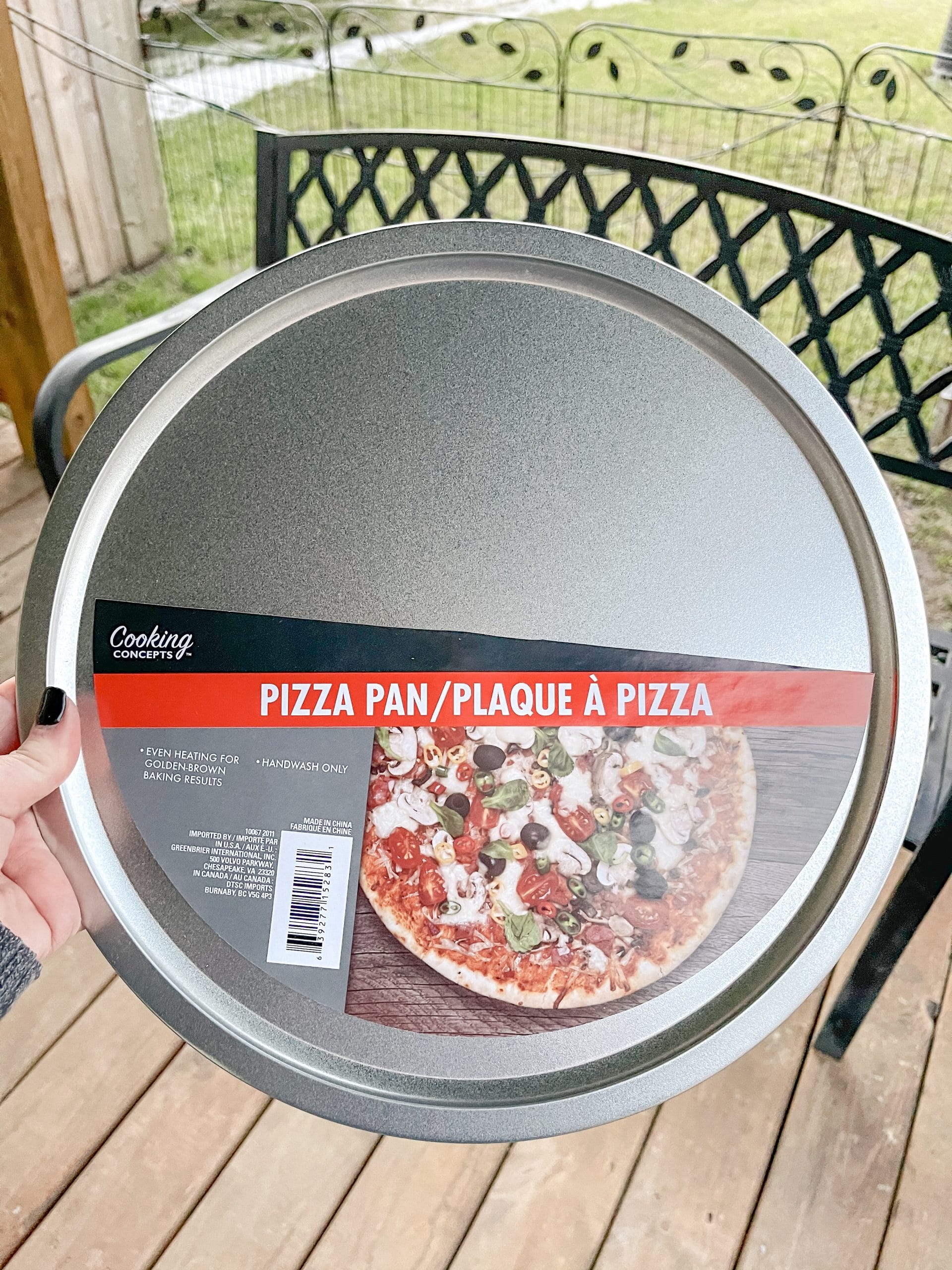 Allow the white paint to completely dry. I used my heat gun to quickly dry the paint. Then, apply Mod Podge to the pizza pan center and place a paper towel onto the Mod Podge.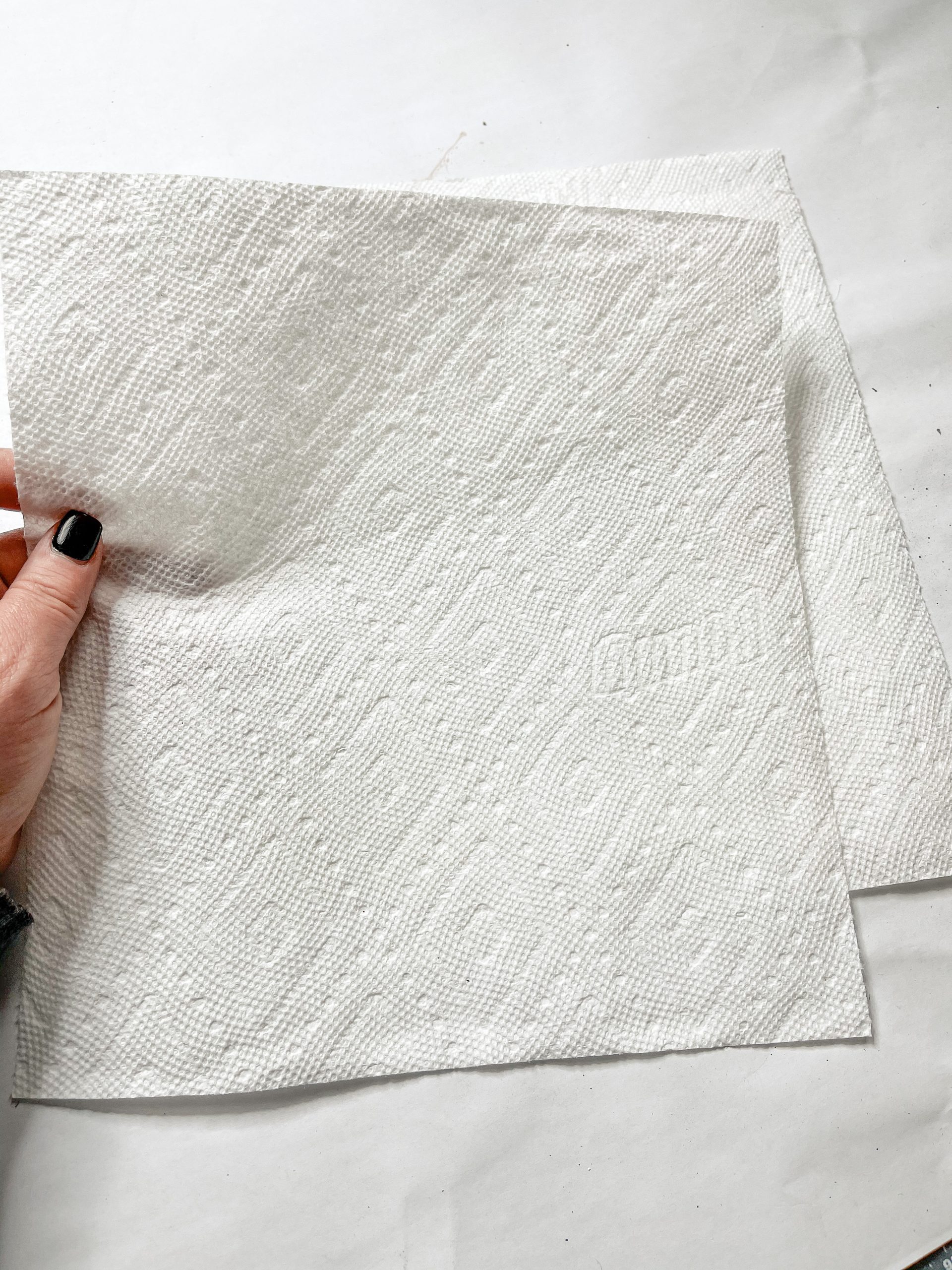 Press the paper towel down and smooth it out without tearing the paper towel. Then, apply Mod Podge around the Dollar tree pizza pan's edges and press paper towel pieces into the Mod Podge to cover the edges.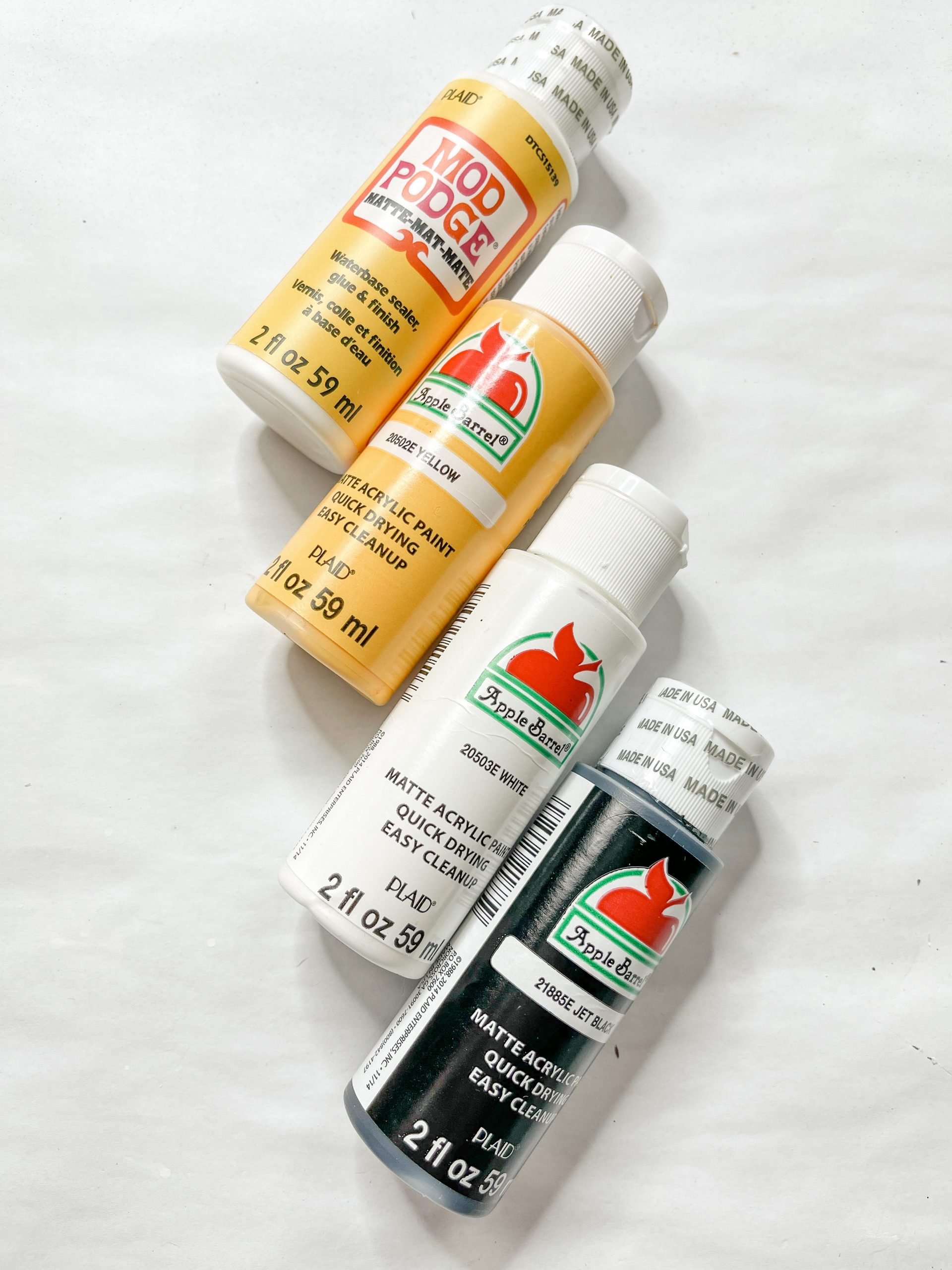 Once the Mod Podge dries, place a piece of wax paper over the pizza pan and trace out your lemon design. This makes sure that your lemon design is the right size and you can be happy with the dimensions.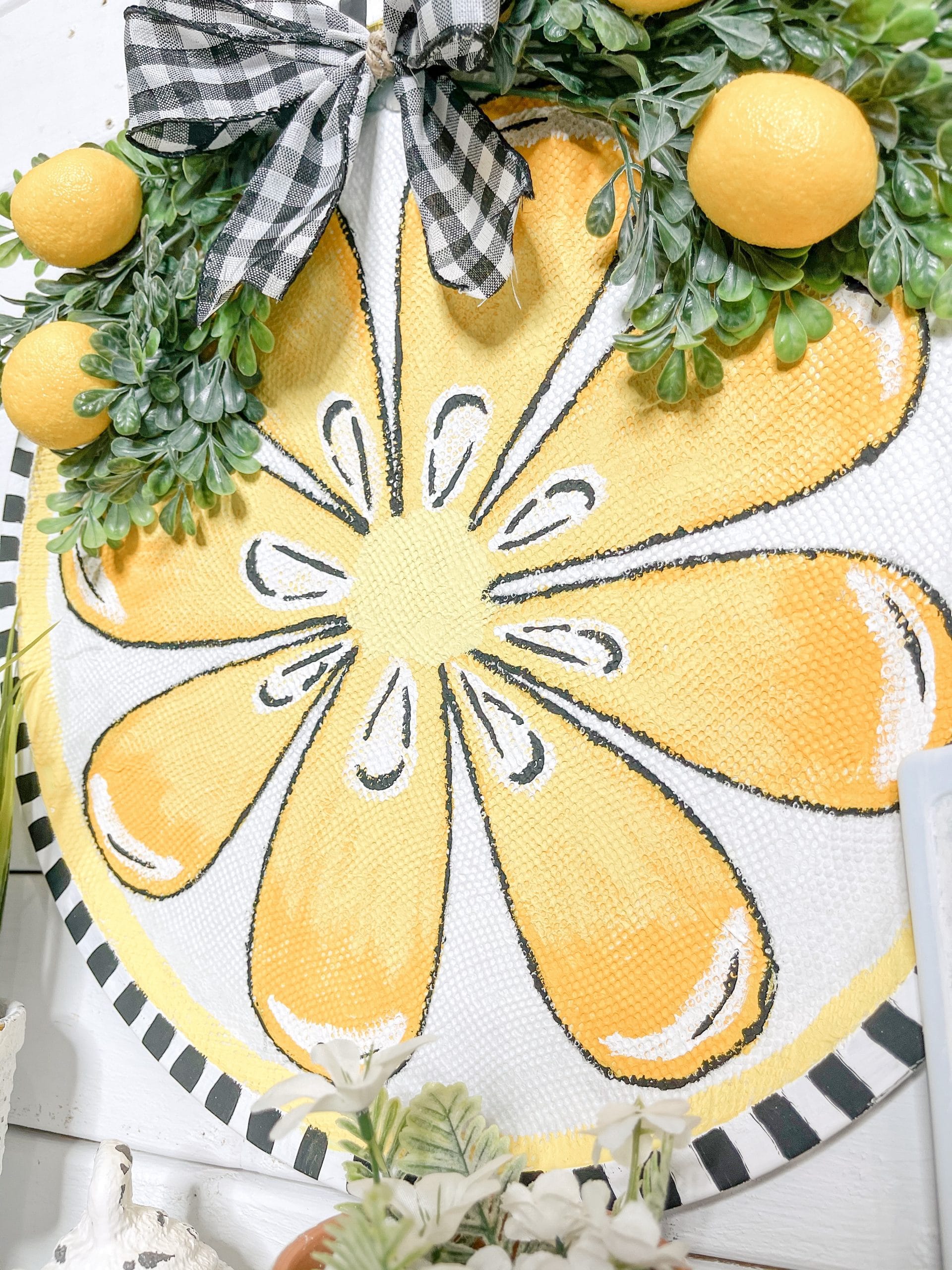 Cut the lemon design out of the wax paper and put the cutout onto the pizza pan. Use a pencil to trace around the wax paper lemon design cutout.
Paint your DIY lemon decor design
Once you have the outline traced onto the pizza pan, go ahead and paint it with yellow paint. I used Apple Barrel yellow acrylic paint for this.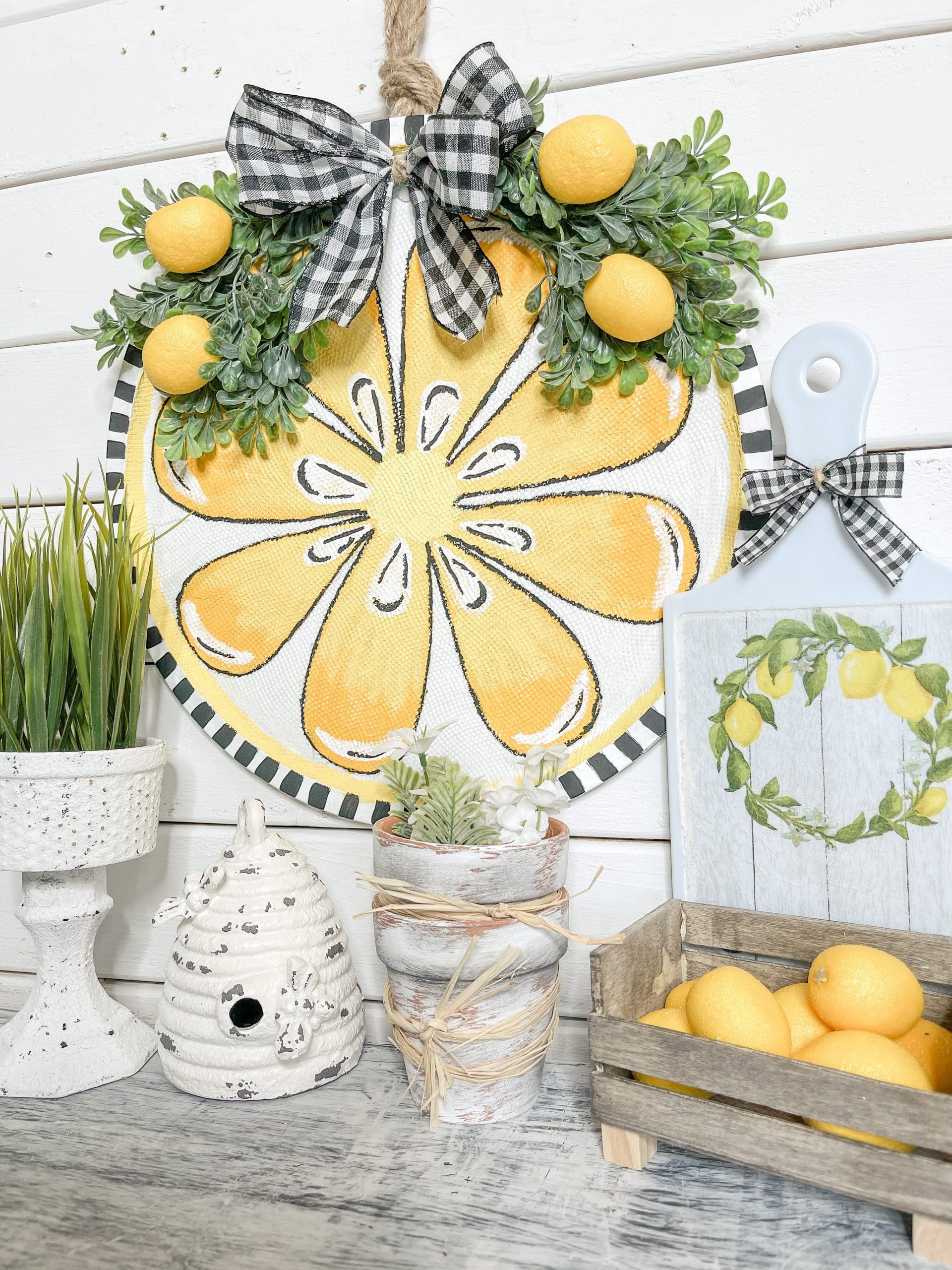 Yes, it kind of looks like a flower at this point, but it will all come together in the end, I promise! Let the paint dry before you keep going (I used my heat gun again).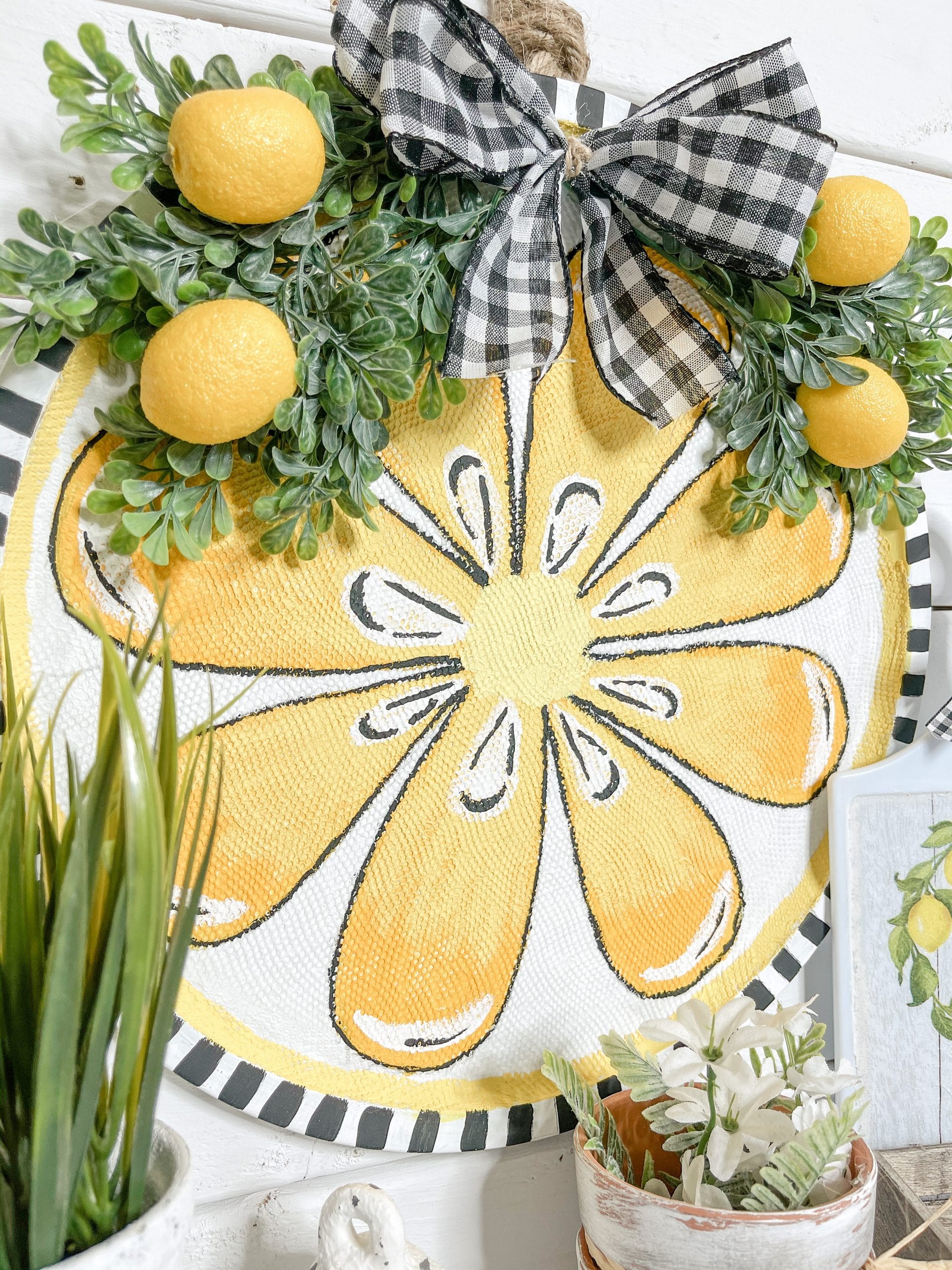 Then, mix a little bit of yellow with white paint to create a lighter yellow. You'll go from the center and brush towards the outside to create an ombre effect.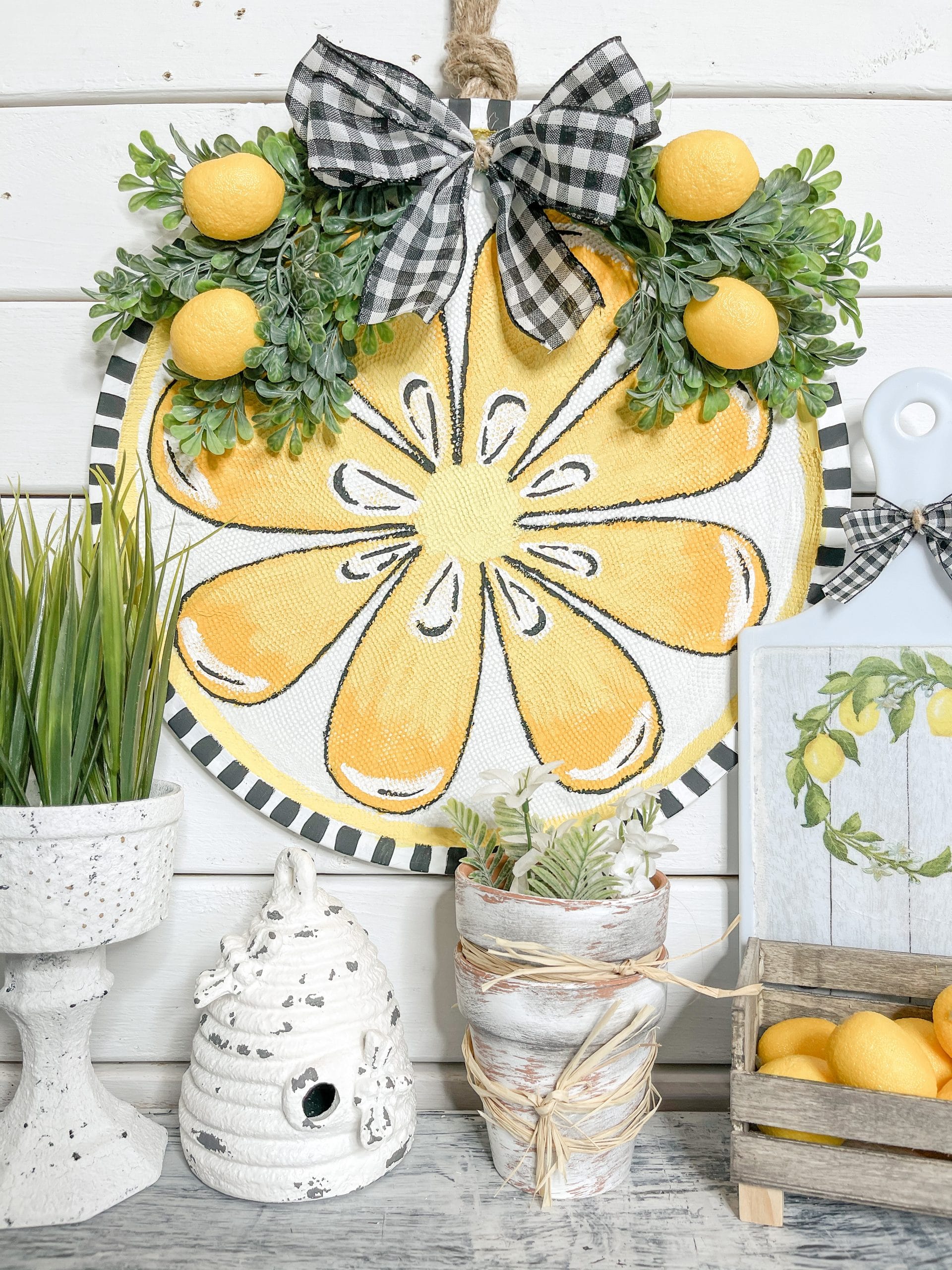 Dry the paint again, pour some white paint into a small mixing bowl, and get a clean paintbrush. Paint light spots on the outer edges of the lemon design to create highlights.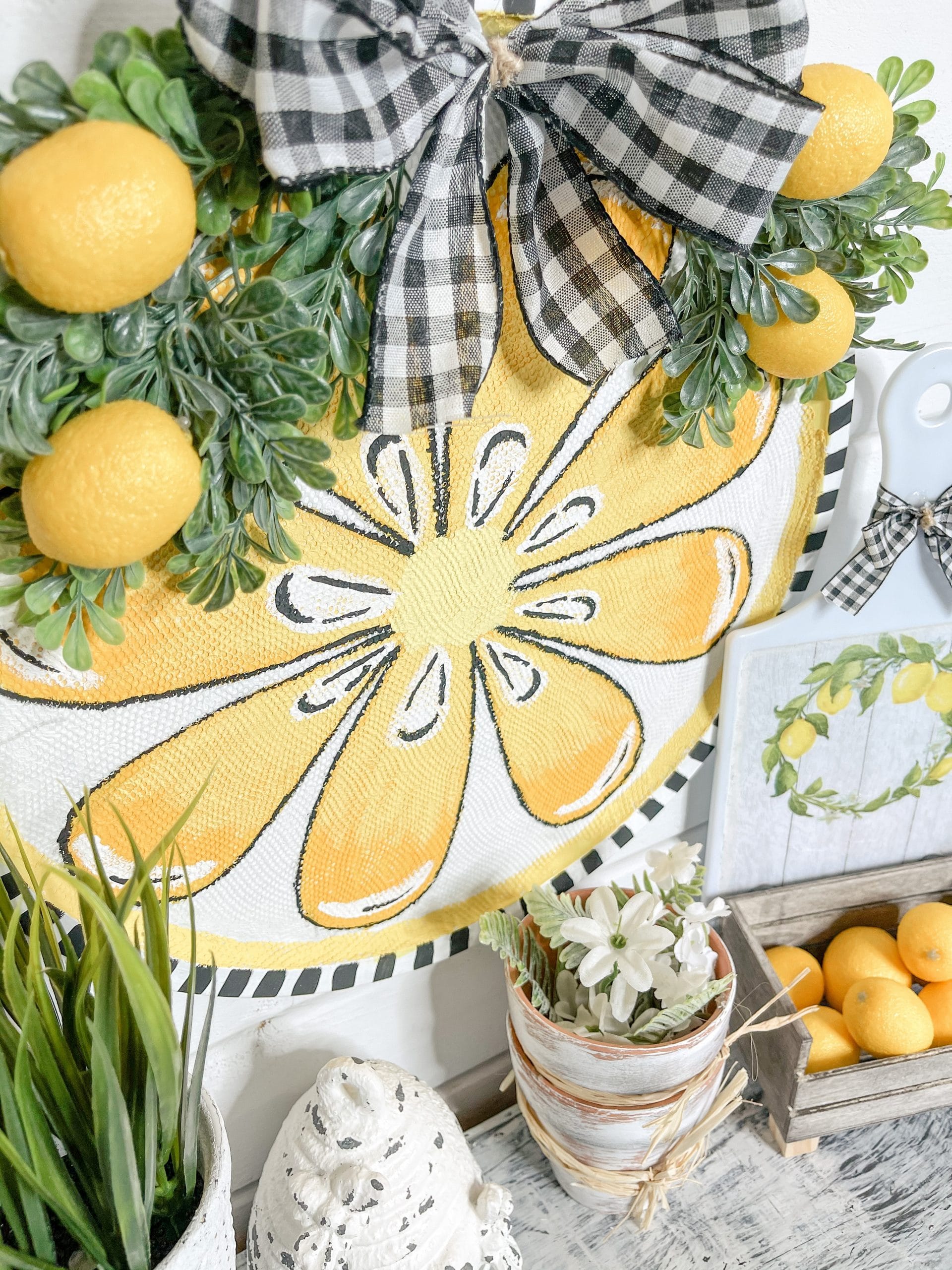 Then, use white paint to paint the seeds at the center of your lemon design. Use your light yellow paint to paint around the inner edge of the pizza pan.
Now, pour the Apple Barrel jet black paint into a small bow and get a clean paintbrush. Outline your lemon design with black paint. You want a fine tip paintbrush for this.
Also, paint black highlights onto each of the seeds, the same way you did for the lemon design with white paint. Paint the inner circle of the lemon design with your light yellow paint.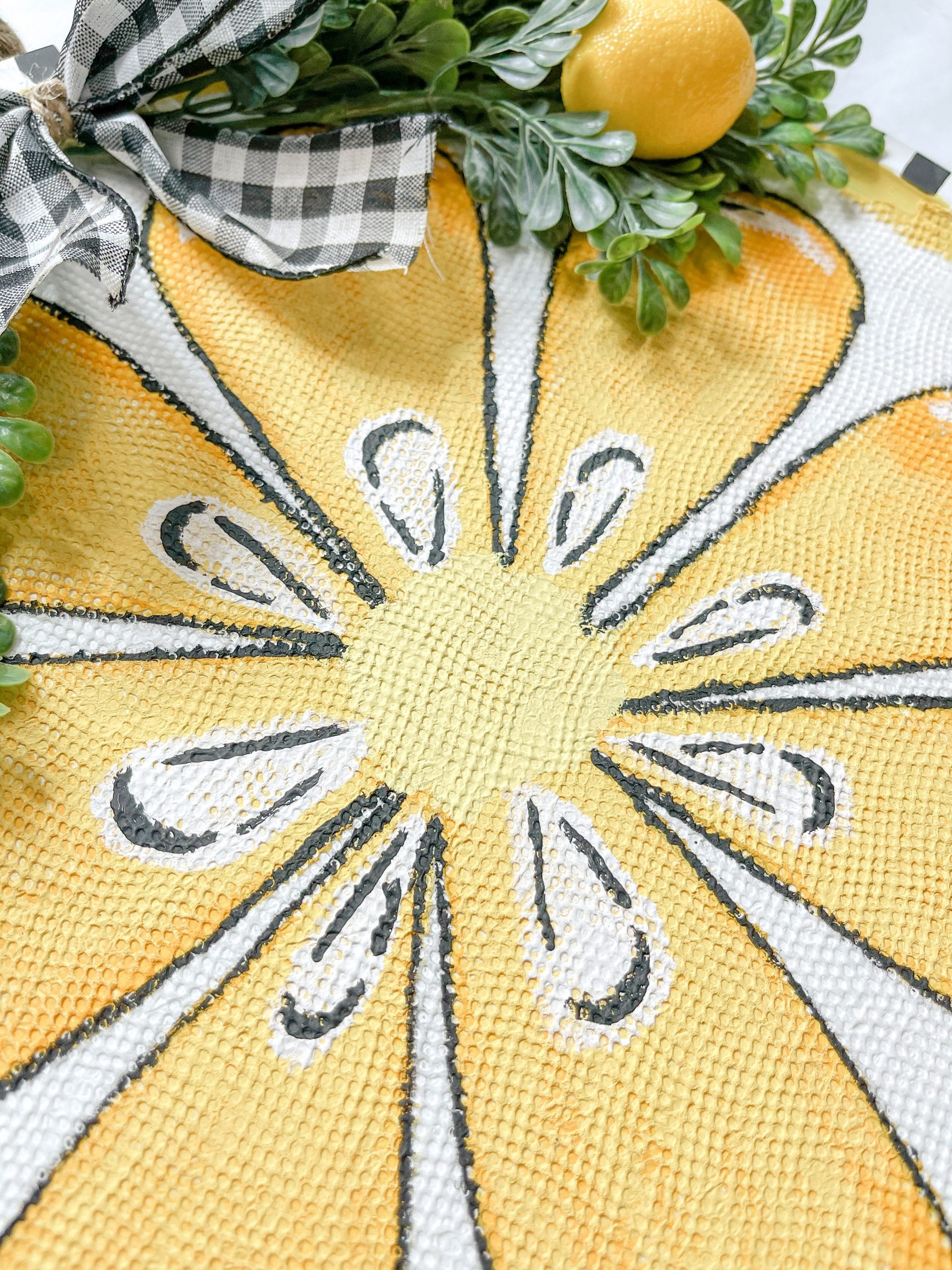 Next, paint black stripes around the edge of the pizza pan. Set your DIY lemon design pizza pan to the side for right now and get your ribbon!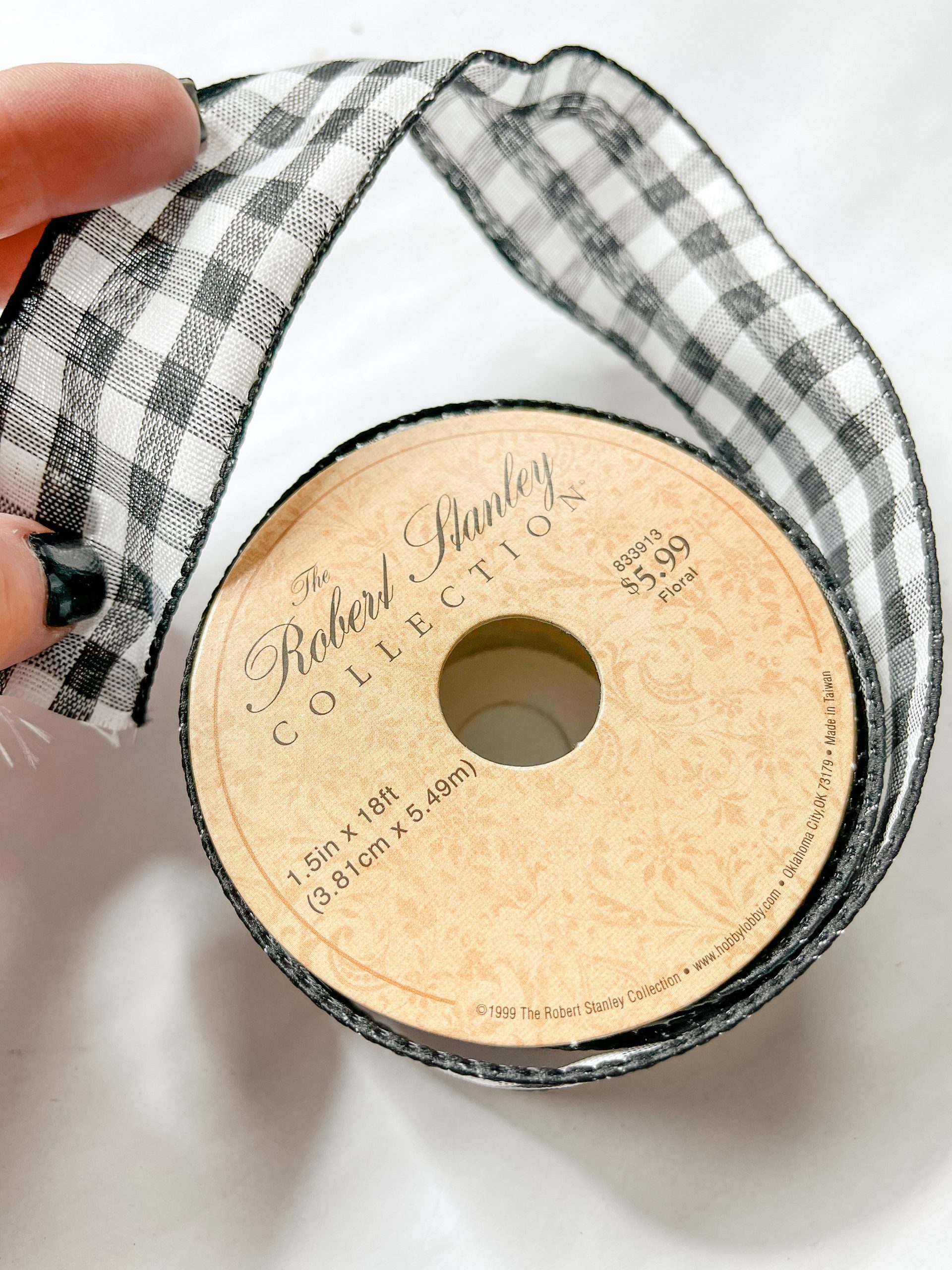 The finishing touches
I used a bow maker and black buffalo check ribbon to create a bow for this DIY lemon decor. I used jute twine to secure the center of my DIY ribbon bow.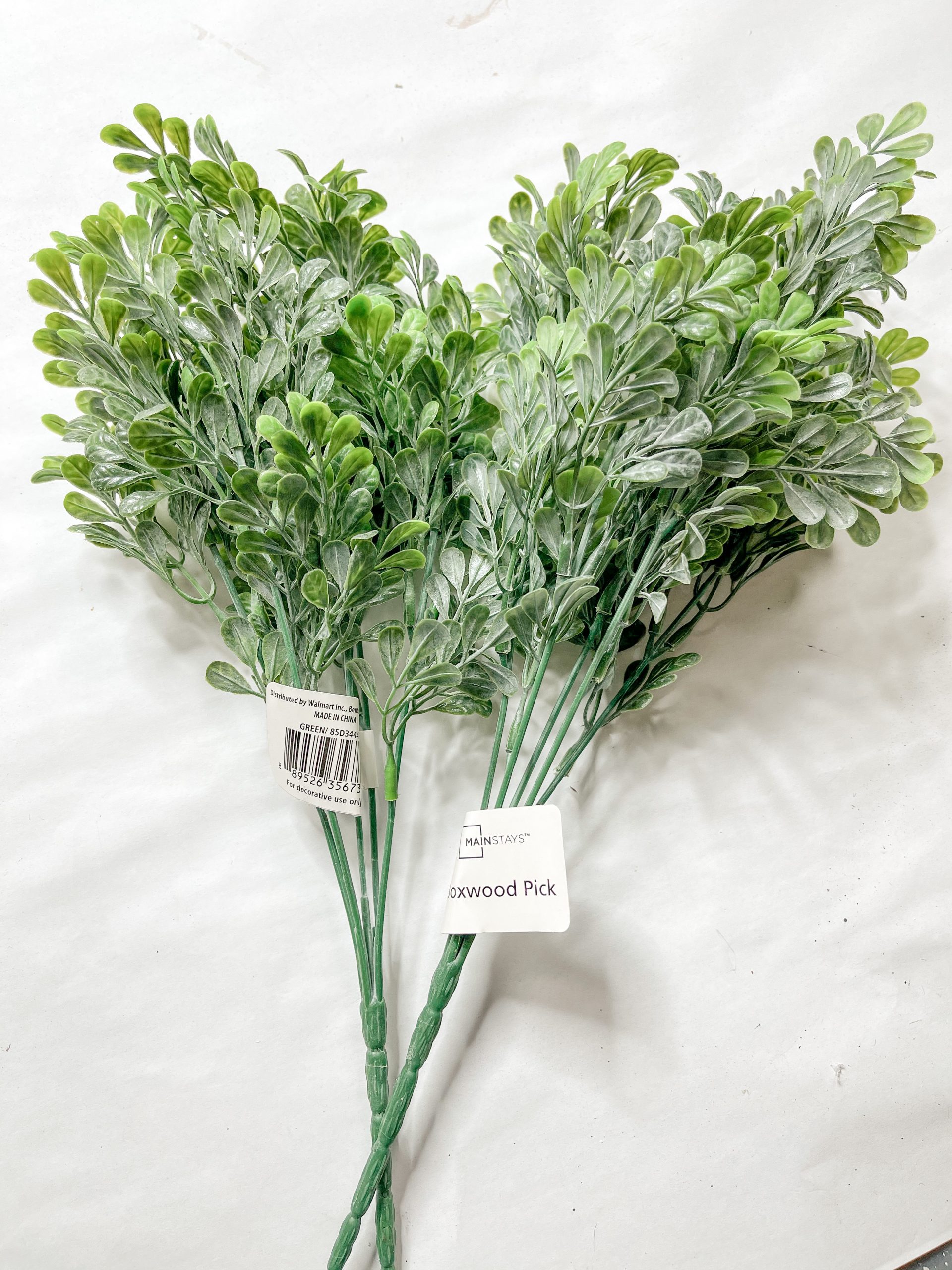 Cut your boxwood greenery pieces and hot glue them to the top of the pizza pan lemon slice, with the stems pointing each other. Then, hot glue the DIY bow over the greenery stems.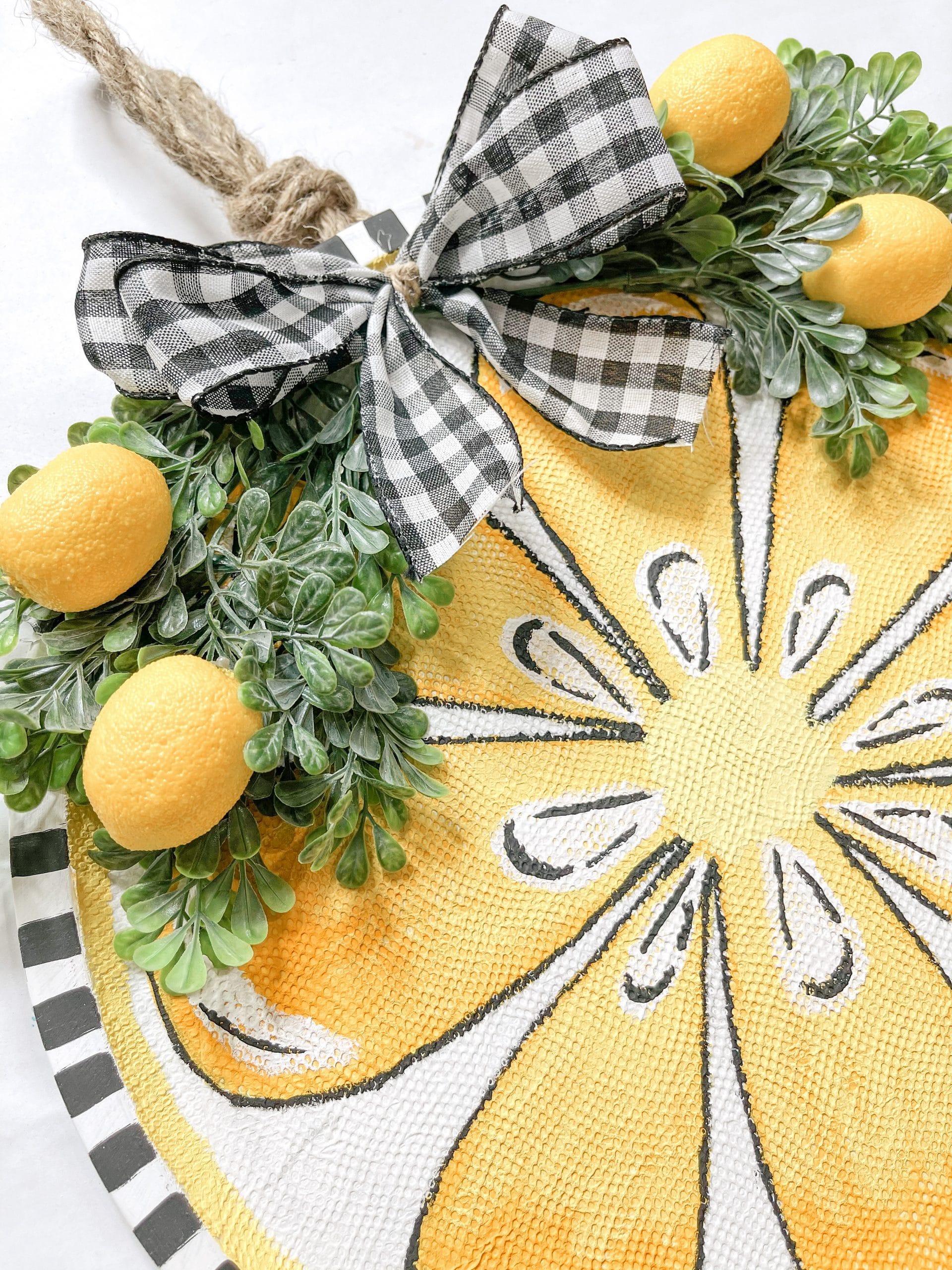 Next, I hot glued some fake lemons onto the boxwood greenery pieces. Finally, I tied the ends of a piece of Dollar Tree nautical rope together and glued them to the back of the pizza pan to create a hanger!
I used a combination of hot glue and E6000 to secure the nautical rope to the pizza pan to make sure there was a secure bond.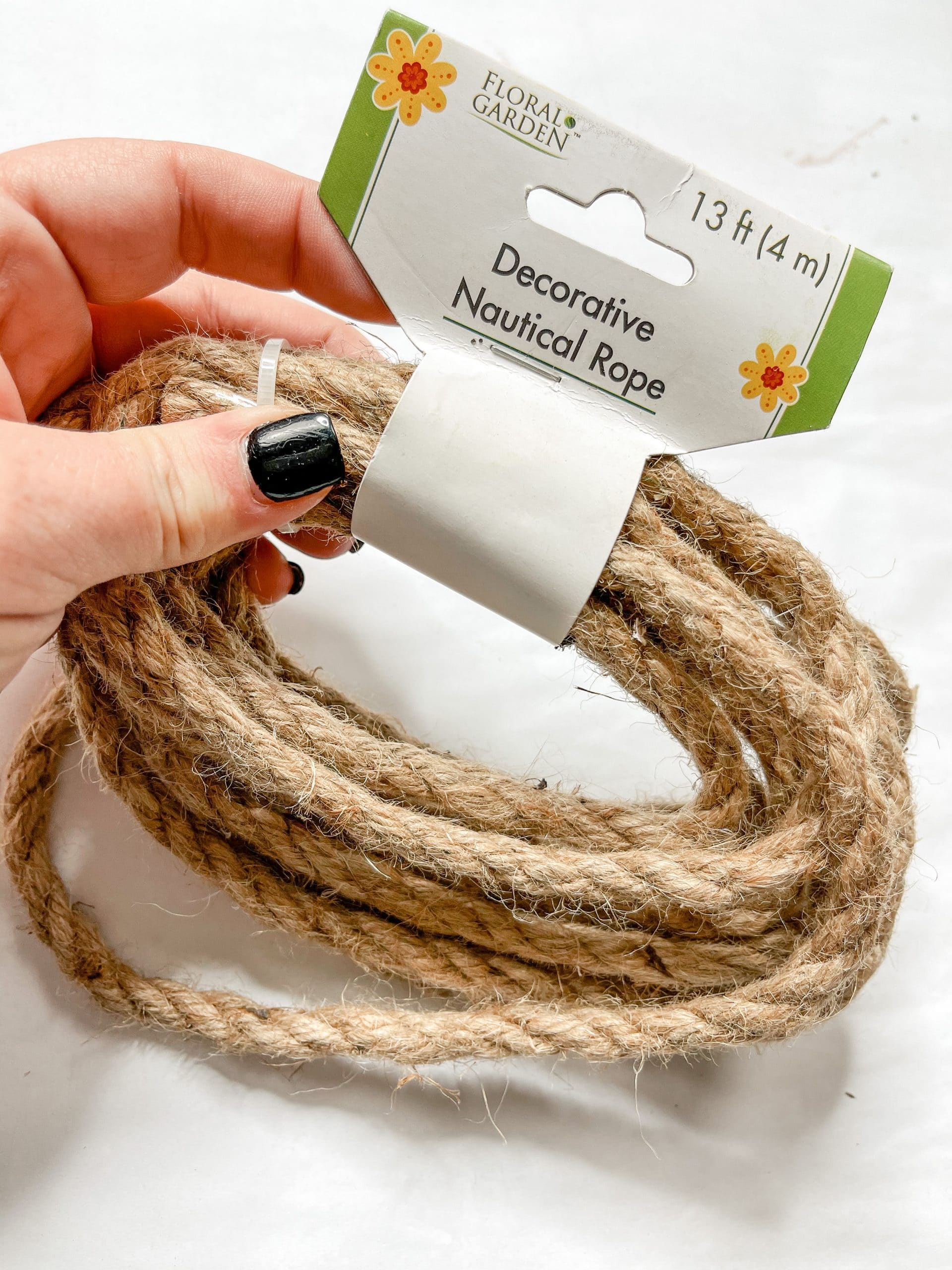 I hope you enjoyed this Dollar Tree Pizza Pan DIY Lemon Decor as much as I did and decide to make it for yourself! If you do, I would love to see how yours turns out!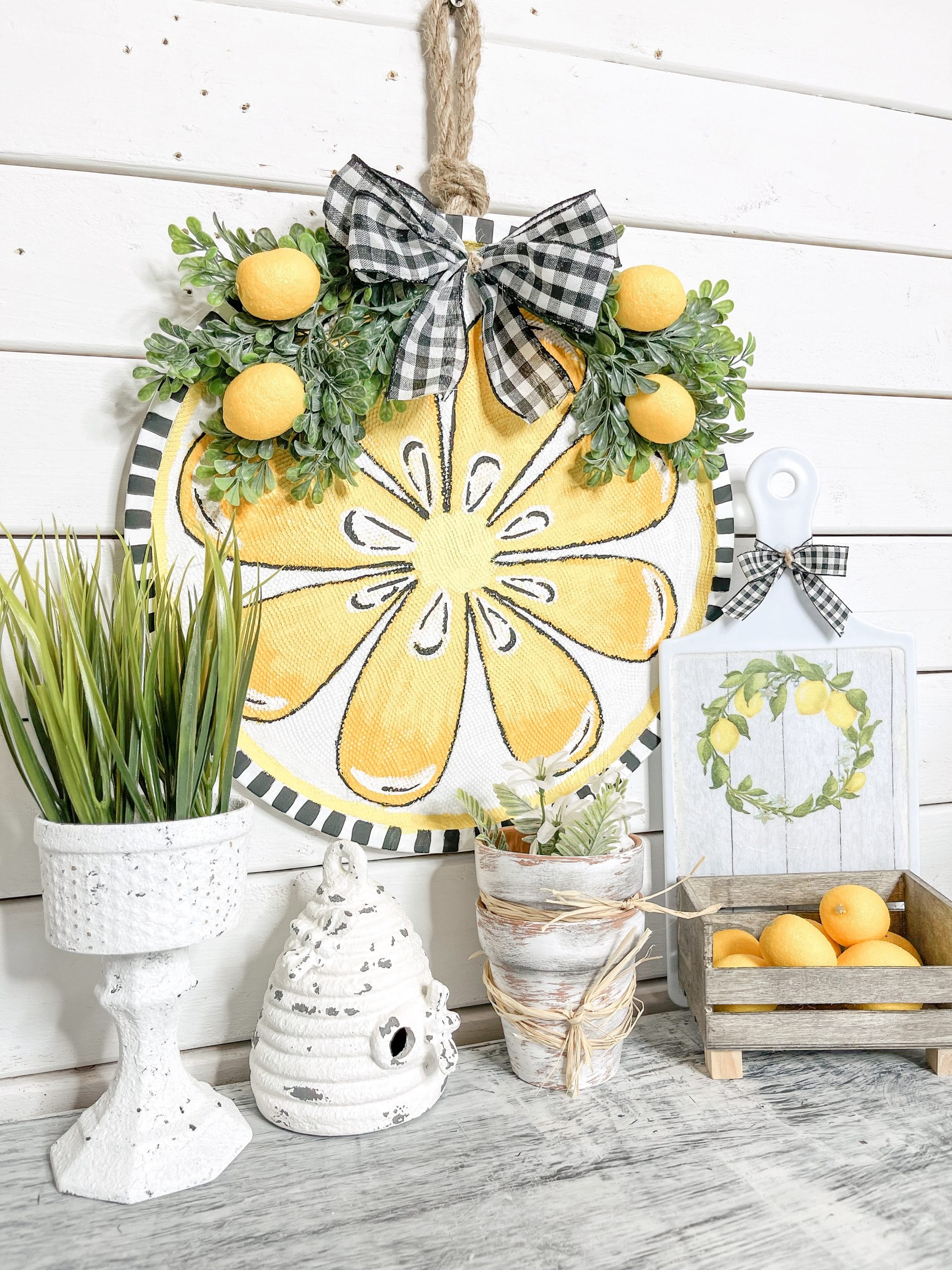 You should totally join my FREE Facebook group called On A Budget Crafts! It is a judgment-free community for DIY crafters to show off their projects and ideas.
Thanks for stopping by! XOXO Amber
You can also shop my ENTIRE AMAZON Favorites shop just click here! It's packed full of all the things I use and love. Here is the supply list I highly recommend every creative have on hand!!
Would you also pin my blog for later and get on my newsletter alerts? I would love to have you join my #craftycrew.
Inspired? Leave me a comment below! I love hearing from my readers!

Join my free "ON A BUDGET CRAFTS" Facebook group!