DIY Faux Concrete Planter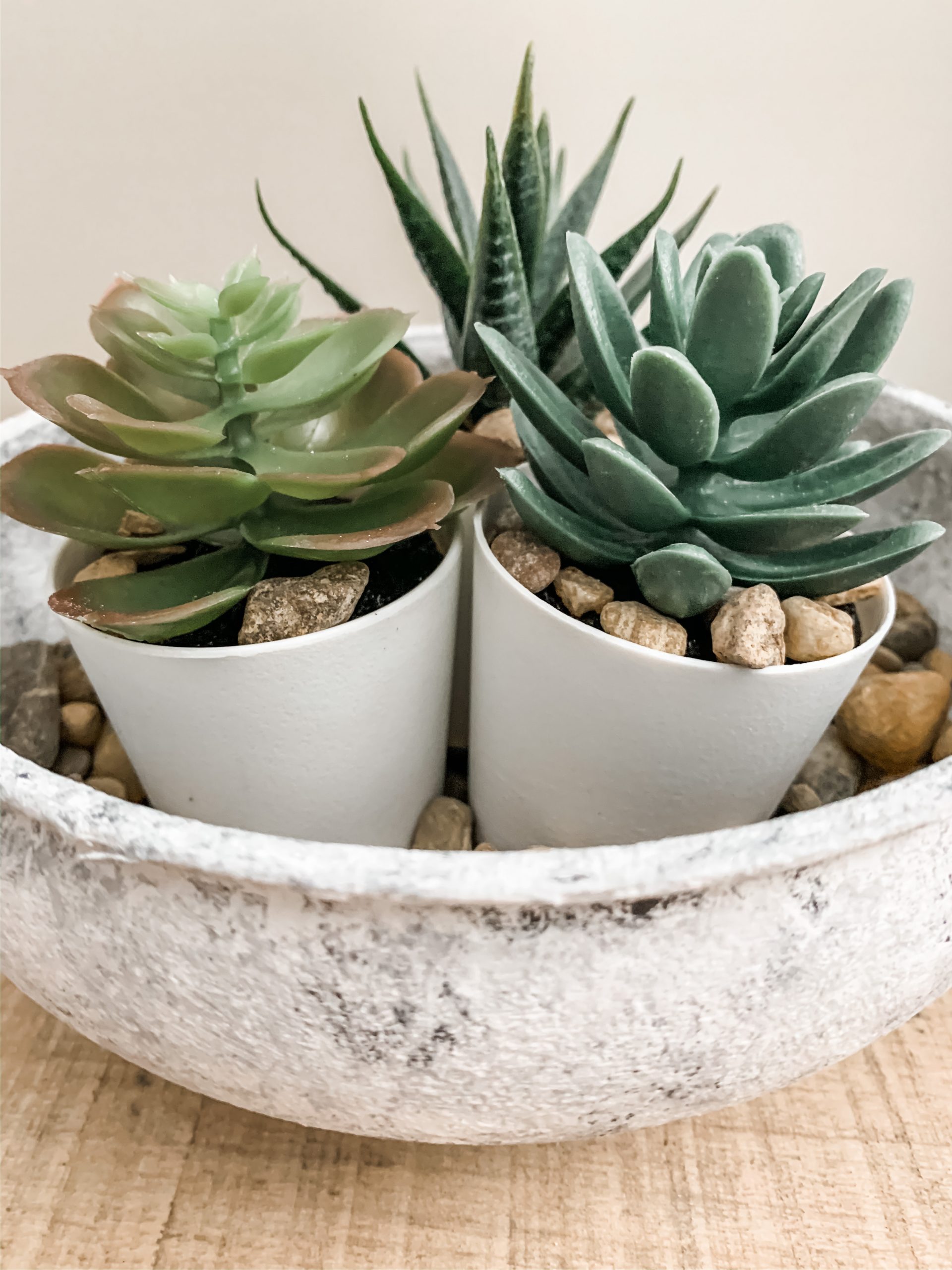 Do you need something decorative for your front porch or for empty space on your dresser? Well, this DIY faux concrete planter is the perfect DIY project to fill that space!
I absolutely love how amazing and realistic this DIY turned out, but what I love the most is how incredibly easy it is to make!
Watch the replay
Making this DIY faux concrete planter is extremely easy to make since the only thing you have to do is paint a bowl (I'm serious), but if you want to see exactly how I brought this DIY idea to life, you can watch the replay!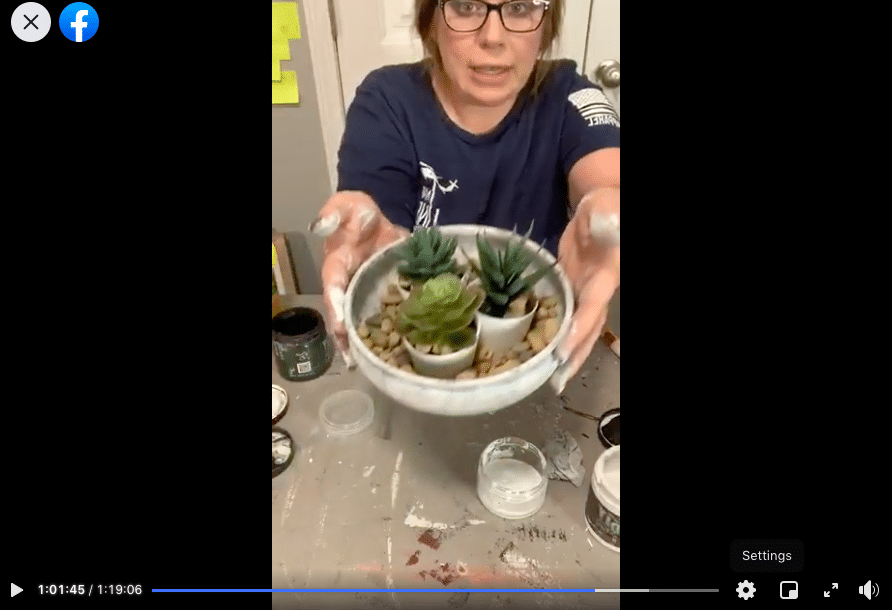 For this project, I will be using these items but you can substitute where you want.
"As an Amazon Associate, I earn from qualifying purchases."
DIY Black Velvet Paint
DIY Bead Board Paint
Plastic Bowl
Chippy Paintbrush
Wet wipes

Let's get started
Okay, the first thing you're going to do is paint your plastic bowl. I painted the outside of my plastic bowl with DIY Bead Board Paint, but you can use whichever white paint you prefer.
Allow the white paint to dry completely before you move forward. I used my heat gun to speed up the drying process. If you don't have one, you can use a hairdryer on the low cool setting!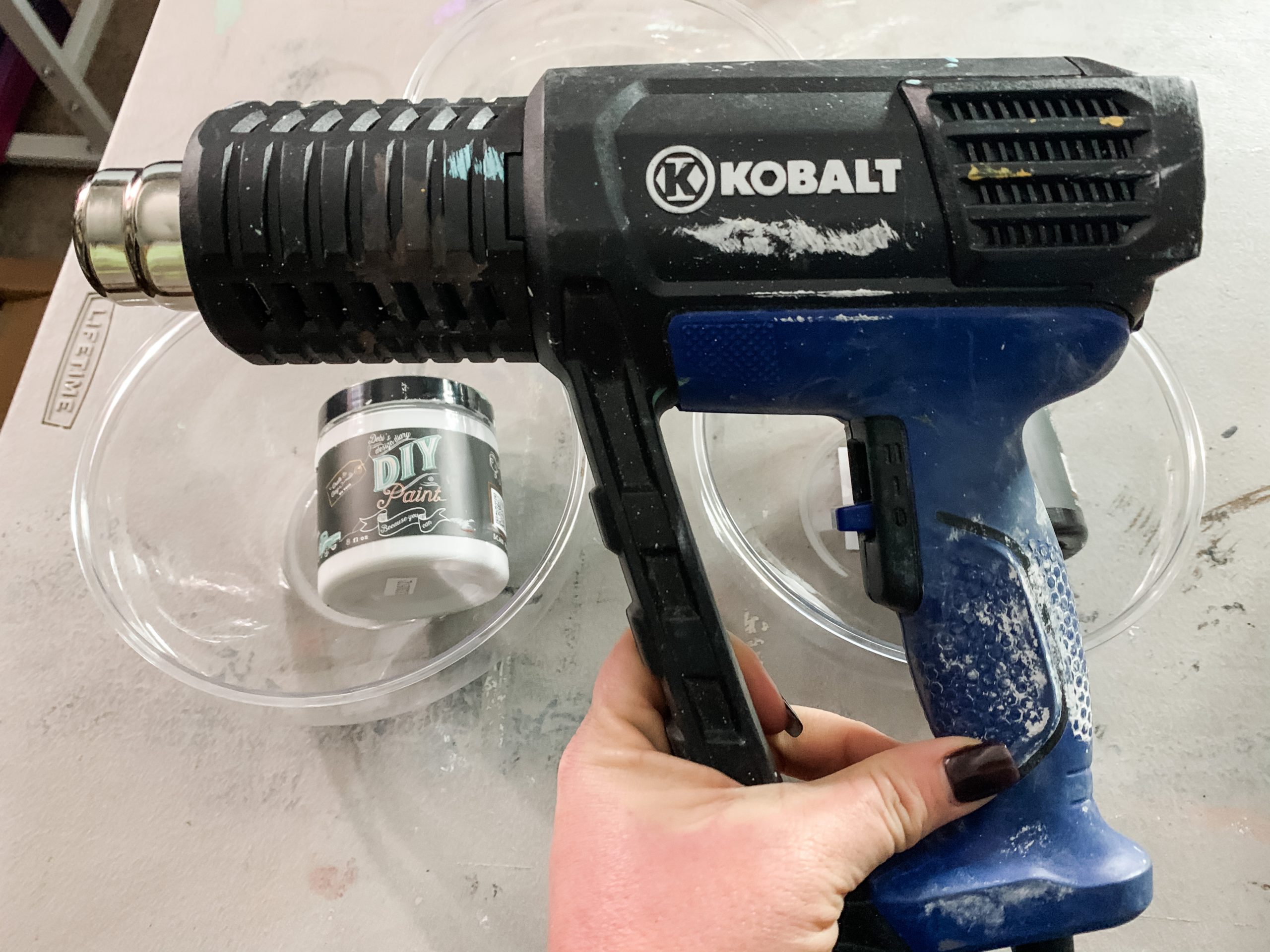 Once the first coat of paint was dried, I dabbed more of the white paint onto the bowl. This gives it the textured look that concrete has and adds to the realistic faux concrete finish we want this bowl to have.
Again, allow the paint to dry before moving on. I repeated those two steps again – painted the bowl with brush strokes, allowed it to dry, dabbed the white paint onto the bowl, and allowed it to dry again.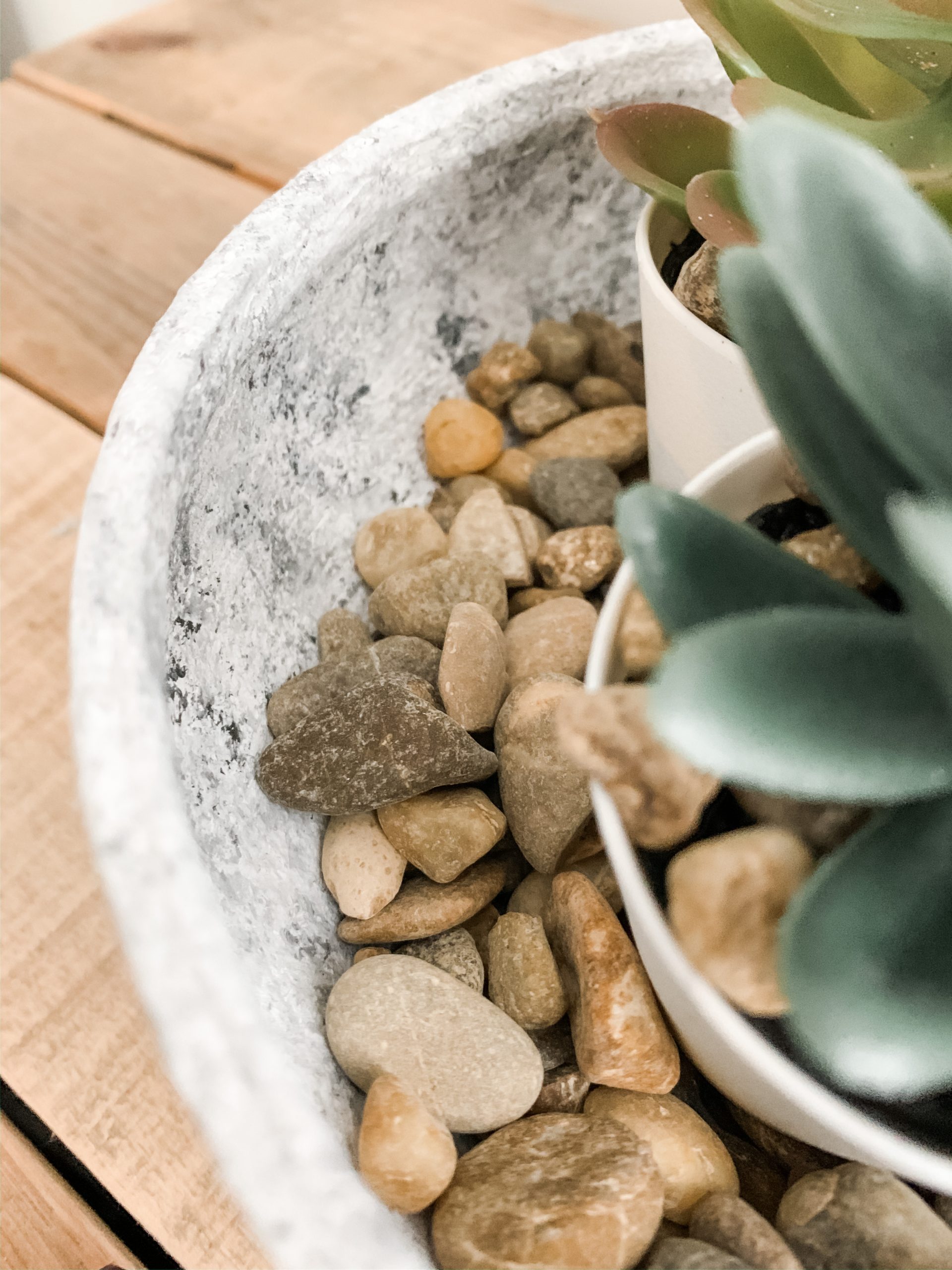 Add black paint
Now, you need your black paint, I used DIY Black Velvet Paint, and wet wipes. Dab the wet wipe into the black paint and then dab the paint onto the bowl. This is going to create a subtle grey color, just like concrete!
You can also dab the black paint onto the bowl with a paintbrush, then dab a wet wipe in the white paint and dab that over the black paint. Both techniques will give you the subtle grey you want.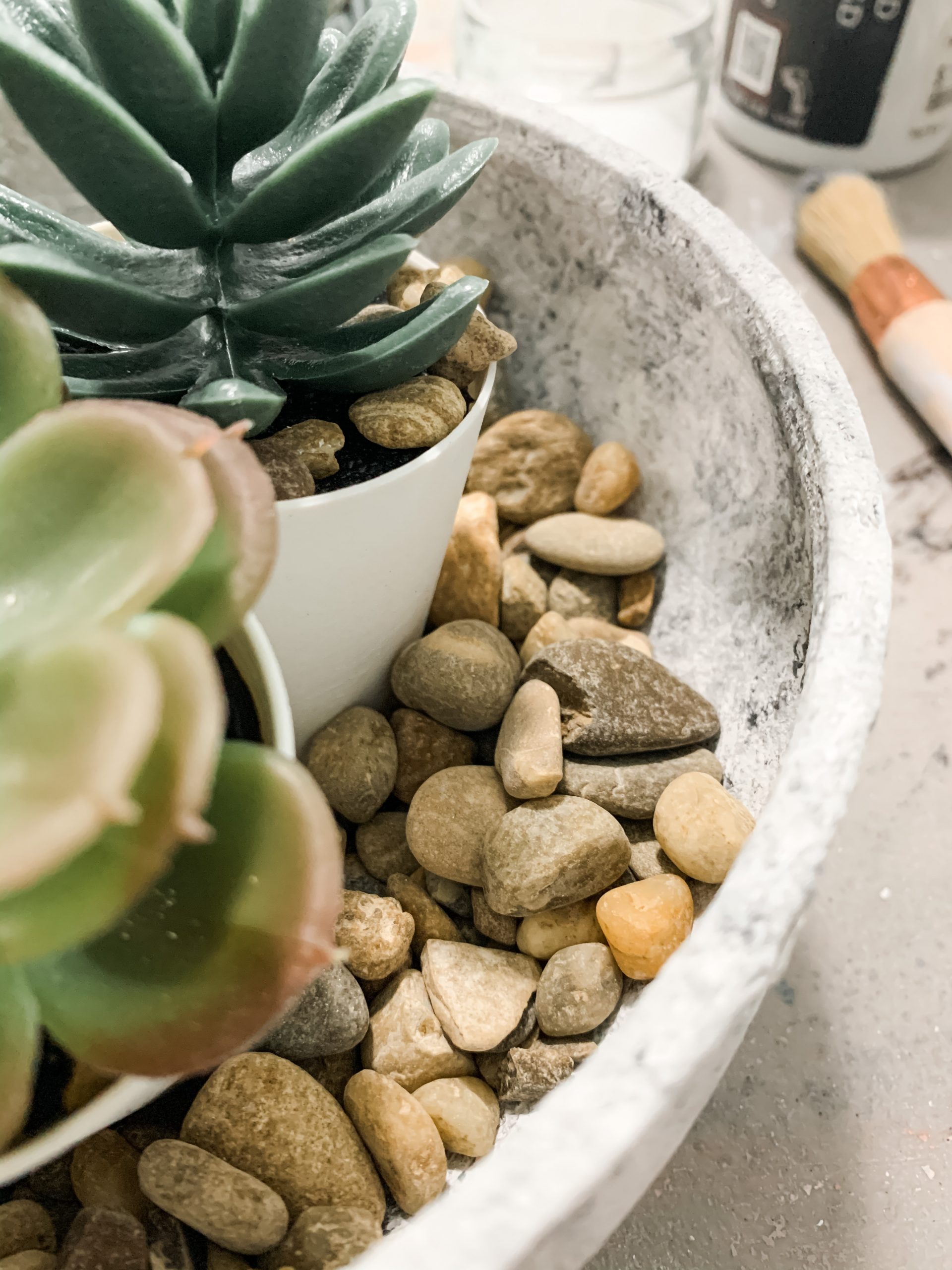 Once the outside of the bowls, you're going to repeat the painting steps on the inside of the bowl. Otherwise, you're going to still have the shiny, plastic look.
Alright, that's it on how to make the DIY faux concrete planter! Now, let me show you how I decorated mine!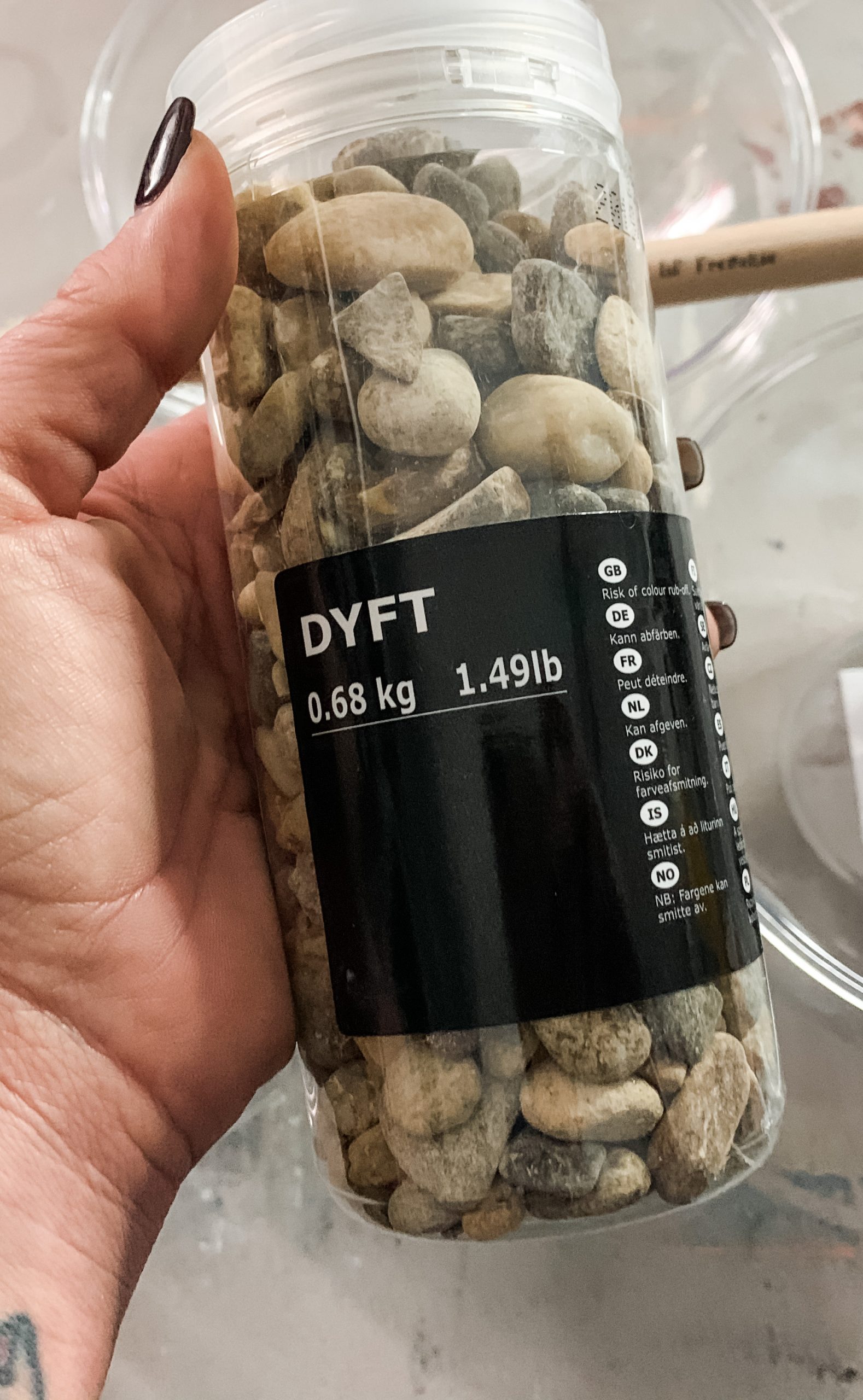 How to use your DIY Faux Concrete Planter
I found some adorable little succulents in small white pots, so I put them into the faux concrete bowl first. Then, I poured some rocks into the bowl and spread the rocks around the small succulents.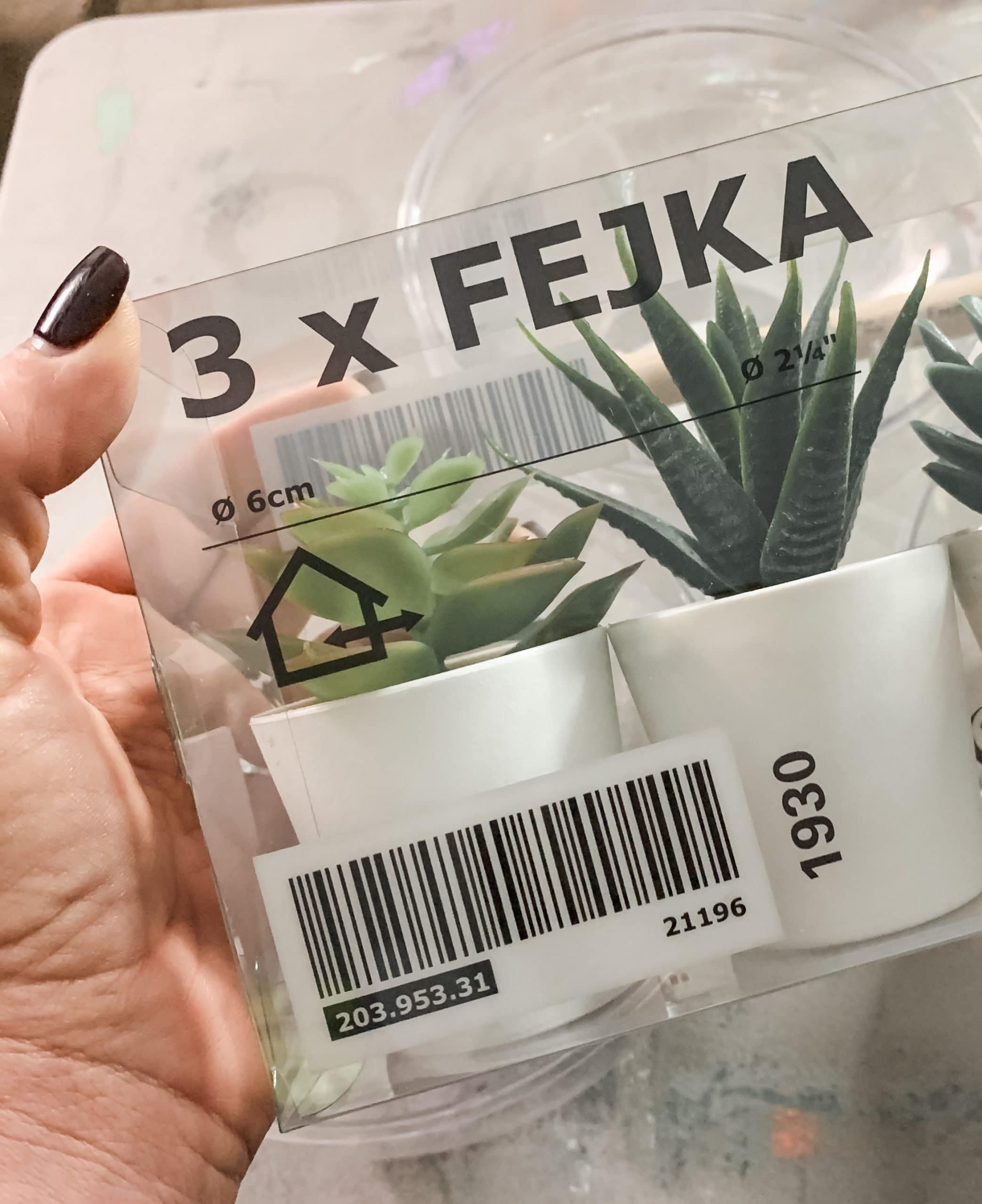 I also added some of the rocks inside the succulents' pots, and that's it! Of course, you can fill your DIY faux concrete planter however you want, but that is how I used mine!
This DIY project would be so adorable on the back of a bathroom toilet, on a bedroom side table, or by your front door to hide your spare key. How would you use yours?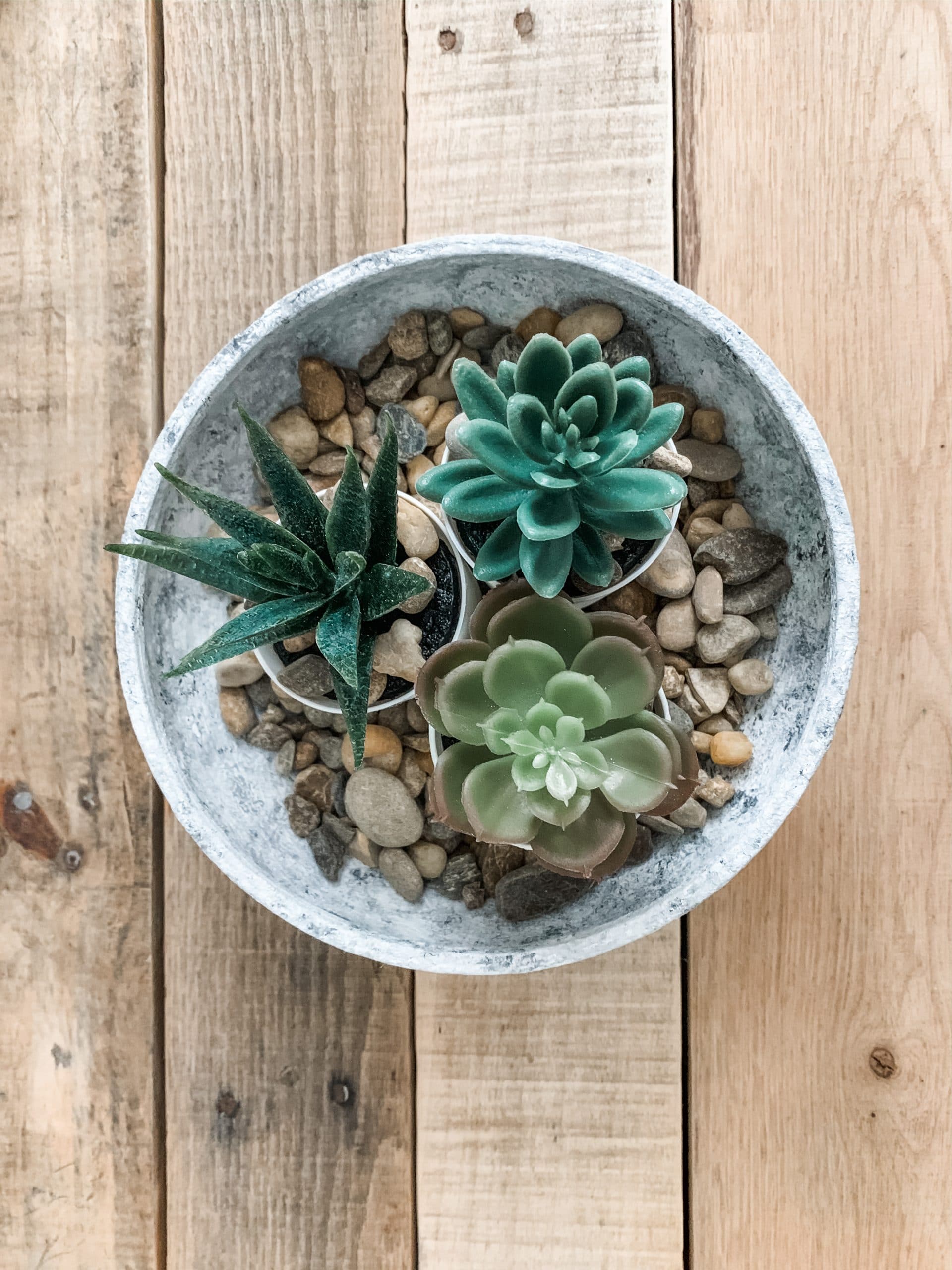 I hope you enjoyed this DIY Faux Concrete Planter as much as I did and decide to make one for yourself! I would love to see how yours turns out!
You should totally join my FREE Facebook group called On A Budget Crafts! It is a judgment-free community for DIY crafters to show off their projects and ideas.
Thanks for stopping by! XOXO Amber
You can also shop my ENTIRE AMAZON Favorites shop just click here! It's packed full of all the things I use and love. Here is the supply list I highly recommend every creative have on hand!!
Would you also pin my blog for later and get on my newsletter alerts? I would love to have you join my #craftycrew.
Inspired? Leave me a comment below! I love hearing from my readers!

Join my free "ON A BUDGET CRAFTS" Facebook group!