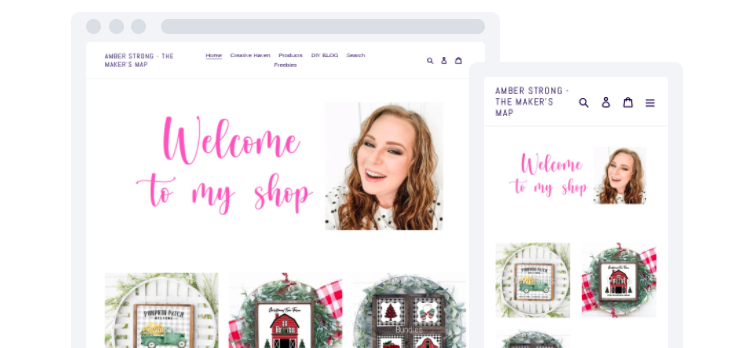 As a designer for A Maker's Studio I am excited to for you to discover the many different items they offer. Their designs are phenomenal and their selection one that you can totally get wrapped up adding to your cart over and over. You can visit my special link by clicking the photo below.
I am not much of a lover of glitter or sparkles but the embellishments you will find at Totally Dazzled are hands down "perfection"! Click the image below to be directed to my TD Ambassador page.

The creative haven is my exclusive makers and creatives group. I would love for you to consider joining us. It is affordable and your membership is loaded with so much goodness. Click the photo below to learn more.