In 2021, we started building our forever right now dream home. I say that because who knows what the future holds? Throughout the entire process, I tried to be as transparent as I could with my online audience about the truth and reality of home-building. With that, everyone had a ton of questions, so I've put together a list of the most FAQ about our new home!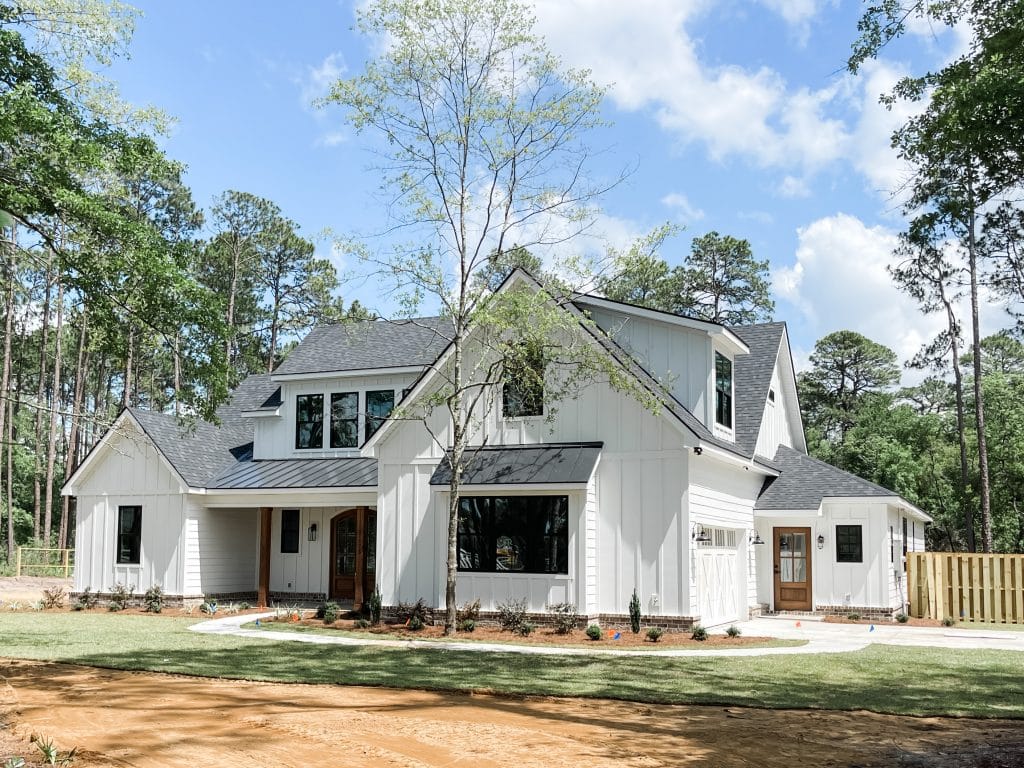 I shared the entire new home construction building process on my Facebook page. Yes, the good the bad, and the ugly!
We documented every step of our new home build! One thing I tried to do during my live videos was to share everything I could to help others who might start new home construction or even a home renovation.
Stay up to date!
I got so many questions along the home build and design process. So, I want to answer some of the FAQ About Our New Home to help you out if you can not find the answer.
I will share more on my blog about our new construction build, our construction loan process, and all the details I can think of to help you in the coming weeks.
Make sure you're subscribed to my emails for alerts when more information is published!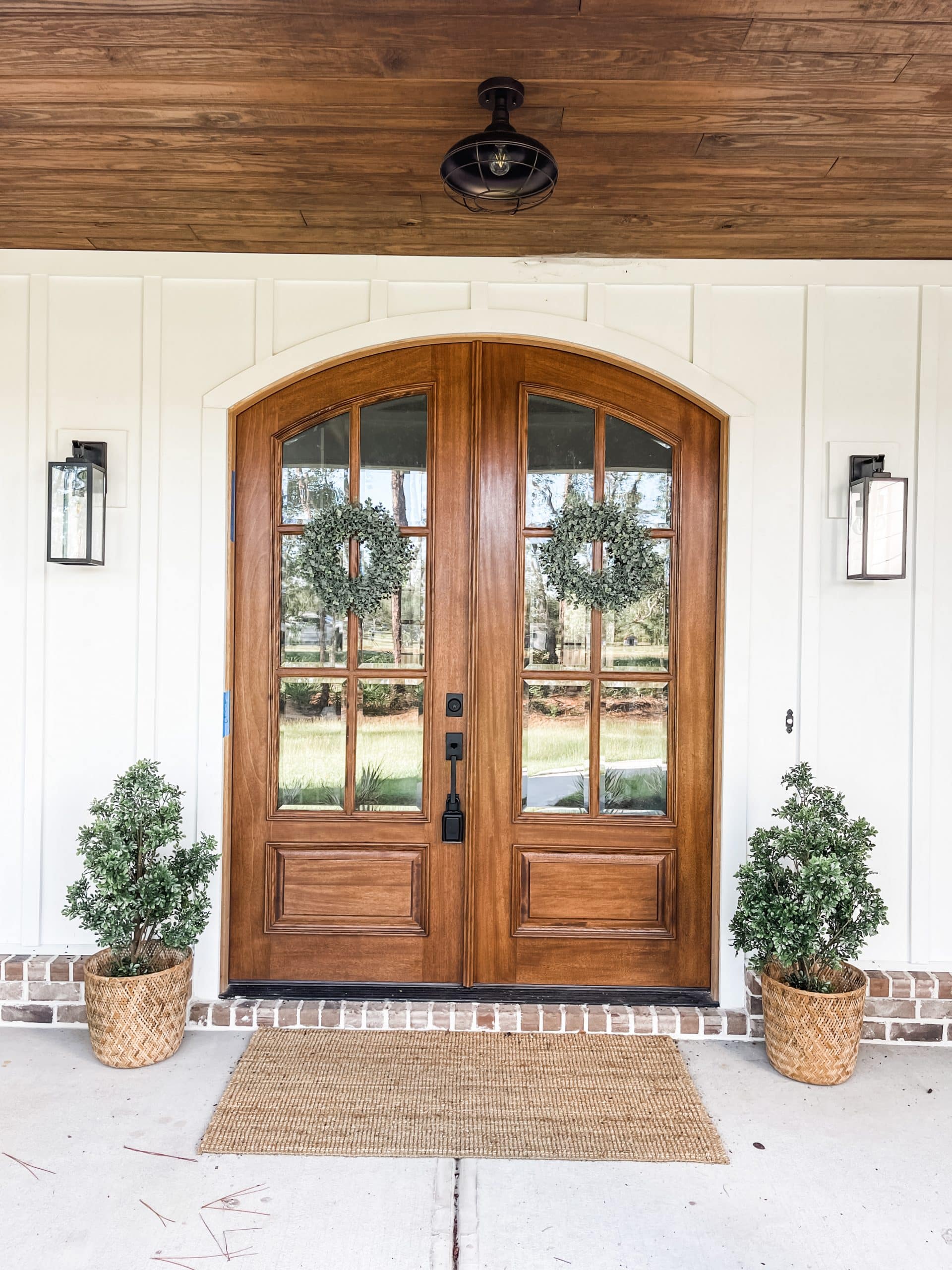 If you look on my blog there will be an option in the menu navigation to take you right to all the things related to our home building experience and processes.
But, this blog post will just answer some frequently asked questions about my home-building experience.
If I have affiliate links to things we purchased or used, they will be included. I do earn a small commission if you do use my links to purchase, but there is no additional cost to you!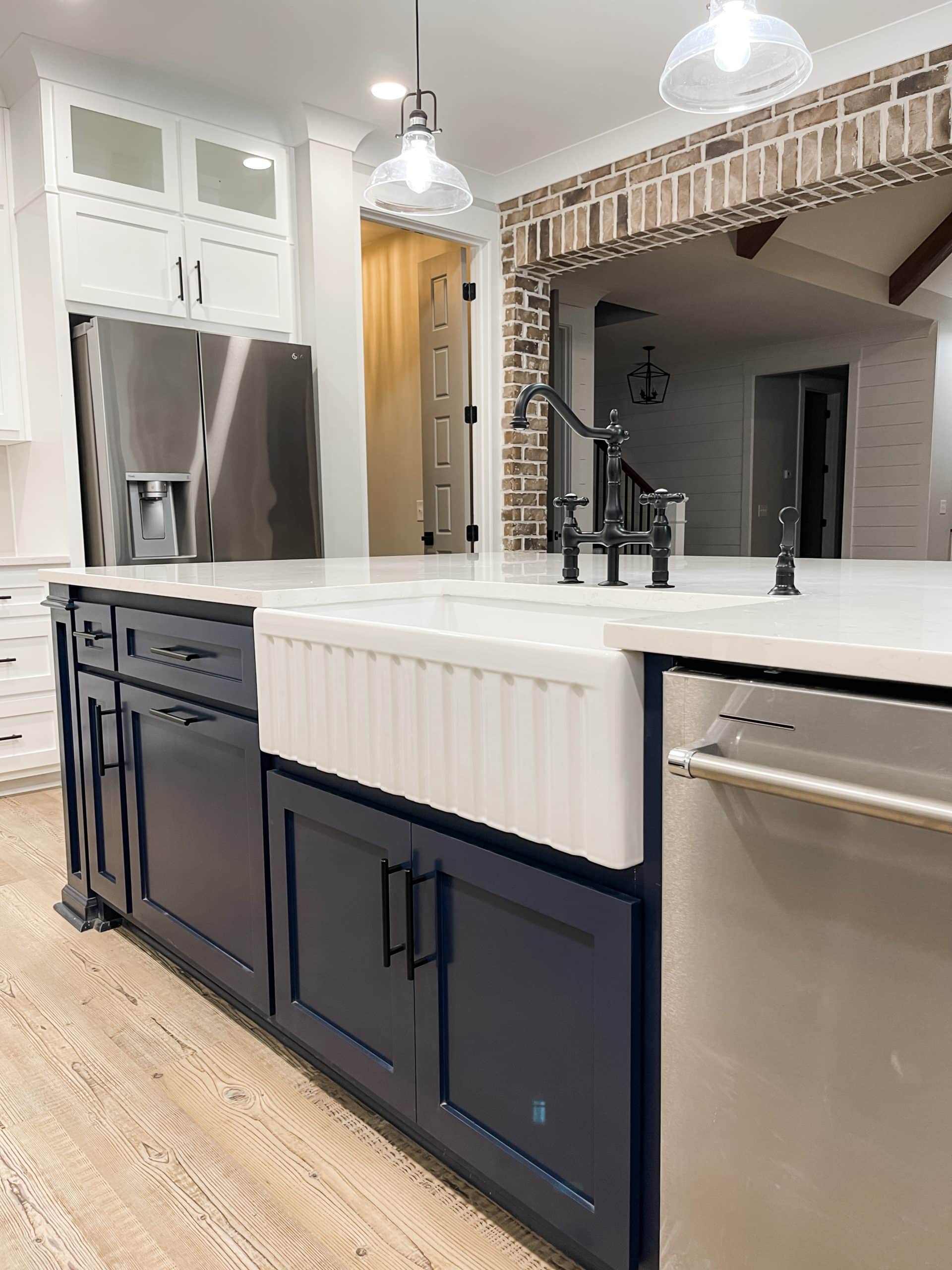 First, this post is not sponsored by any brands, but I did work closely with several, including Vintage Tub and Bath! (And they were amazing!)
We absolutely love the products we got from them. We purchased some and some were given to us at no cost.
Now, let's get started with the frequently asked questions related to my new home build!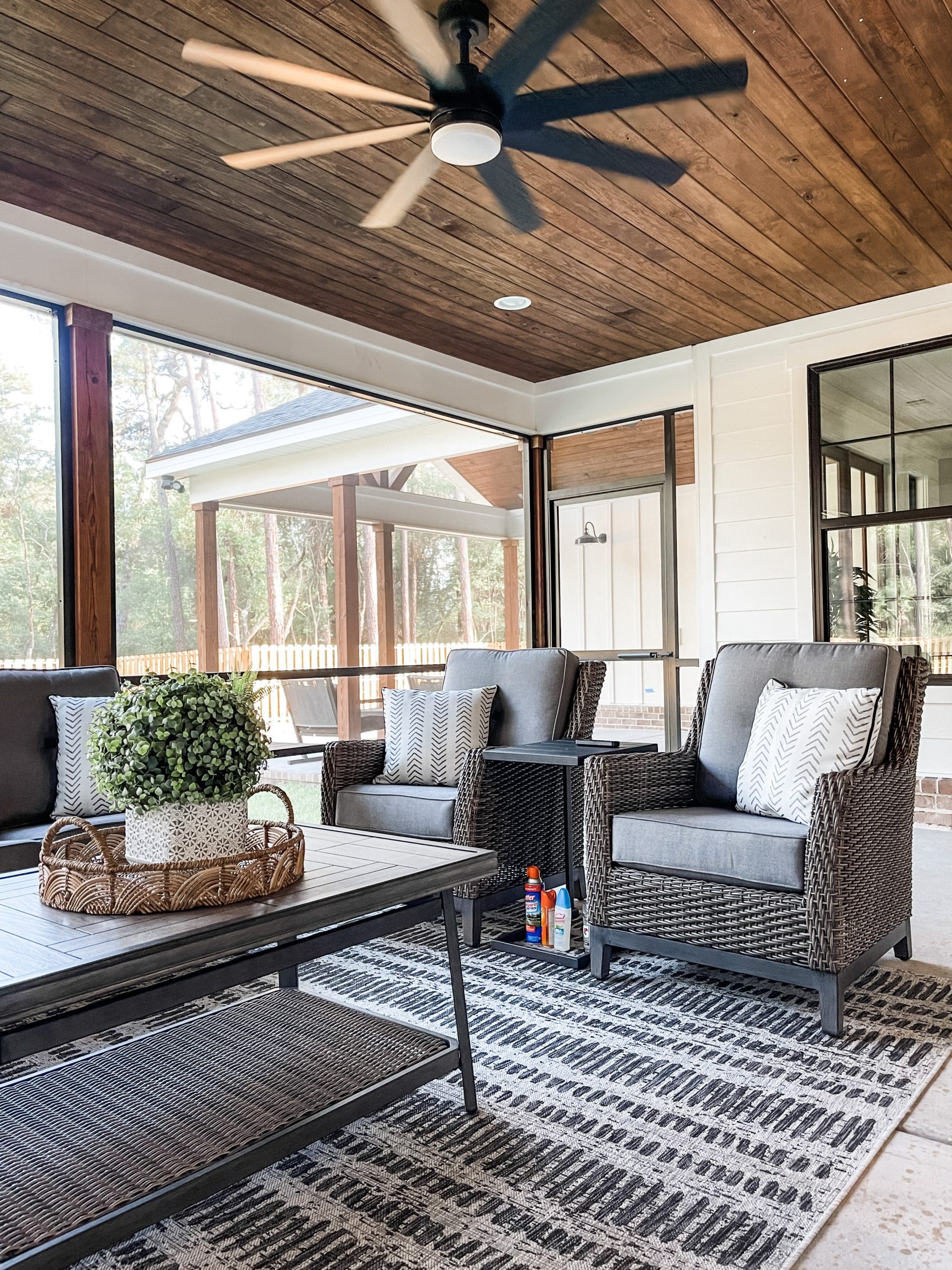 FAQ About Our New Home
Question: What stain color are your doors, outdoor posts, stairs, railing, and outdoor porch ceilings?
Answer: We chose Minwax Special Walnut for all the stained wood areas.
Question: What color are your interior doors?
Answer: We painted our 8ft custom interior doors Sherwin Williams Hammered Zinc
Question: Where did you get your floors?
Answer: Our floors are LVP, they are Shaw Anvil Accent Pine
Question: Where did you get your brick for the outside of your house, your fireplace and your brick laundry room floor? and what color is it and the grout?
Answer: The brick is Spanish Moss by General Shale the grout is Heritage Ivory by Daniel Brick. We used that throughout the entire home.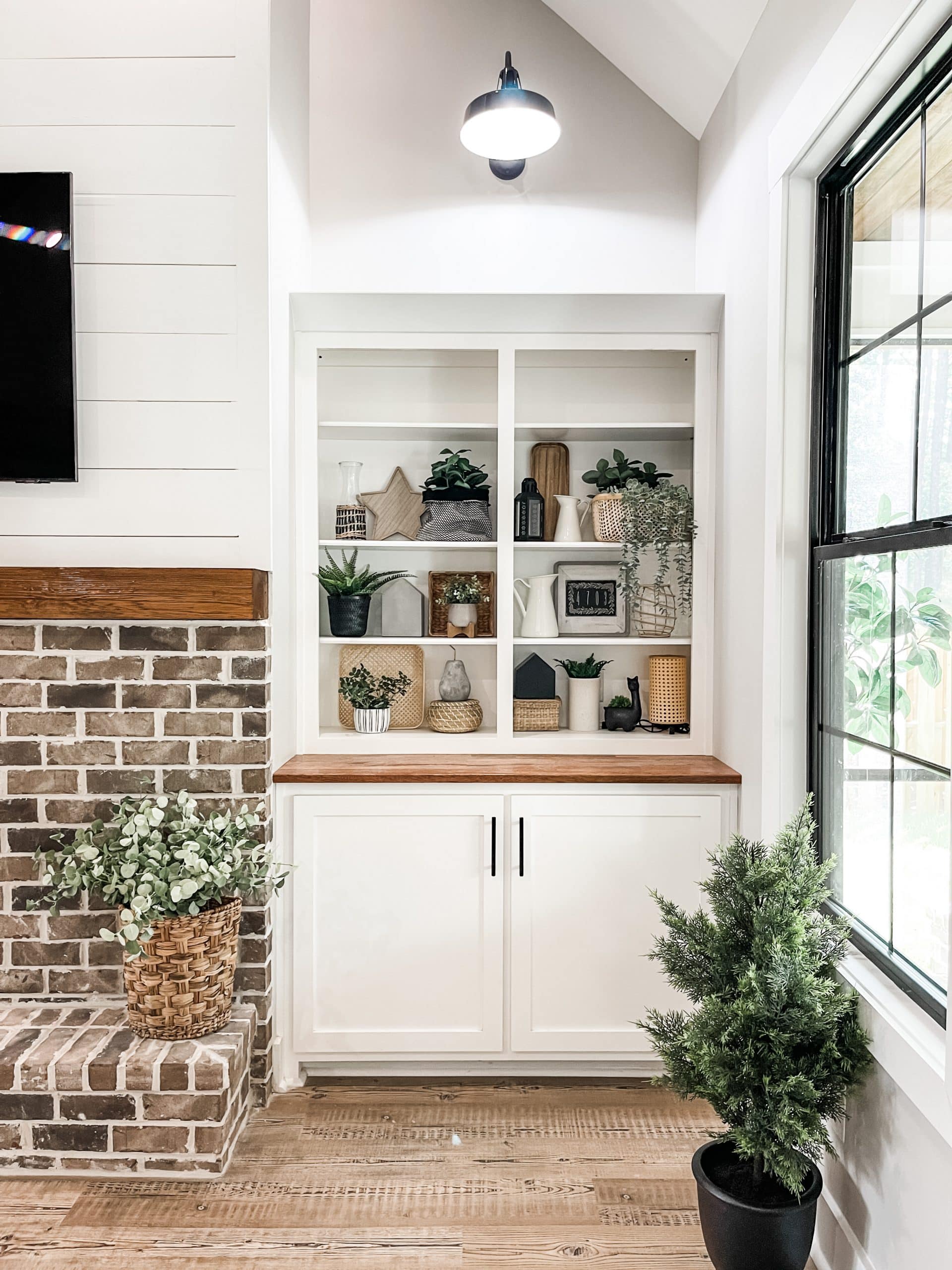 FAQ About Our New Home Continues
Question: What are your home paint colors?
Answer: All the white is Sherwin Williams Pure White, and the walls are painted Sherwin Williams 50% strength repose gray,
Question: What color did you paint your kitchen island?
Answer: We painted the kitchen island with Sherwin Williams Naval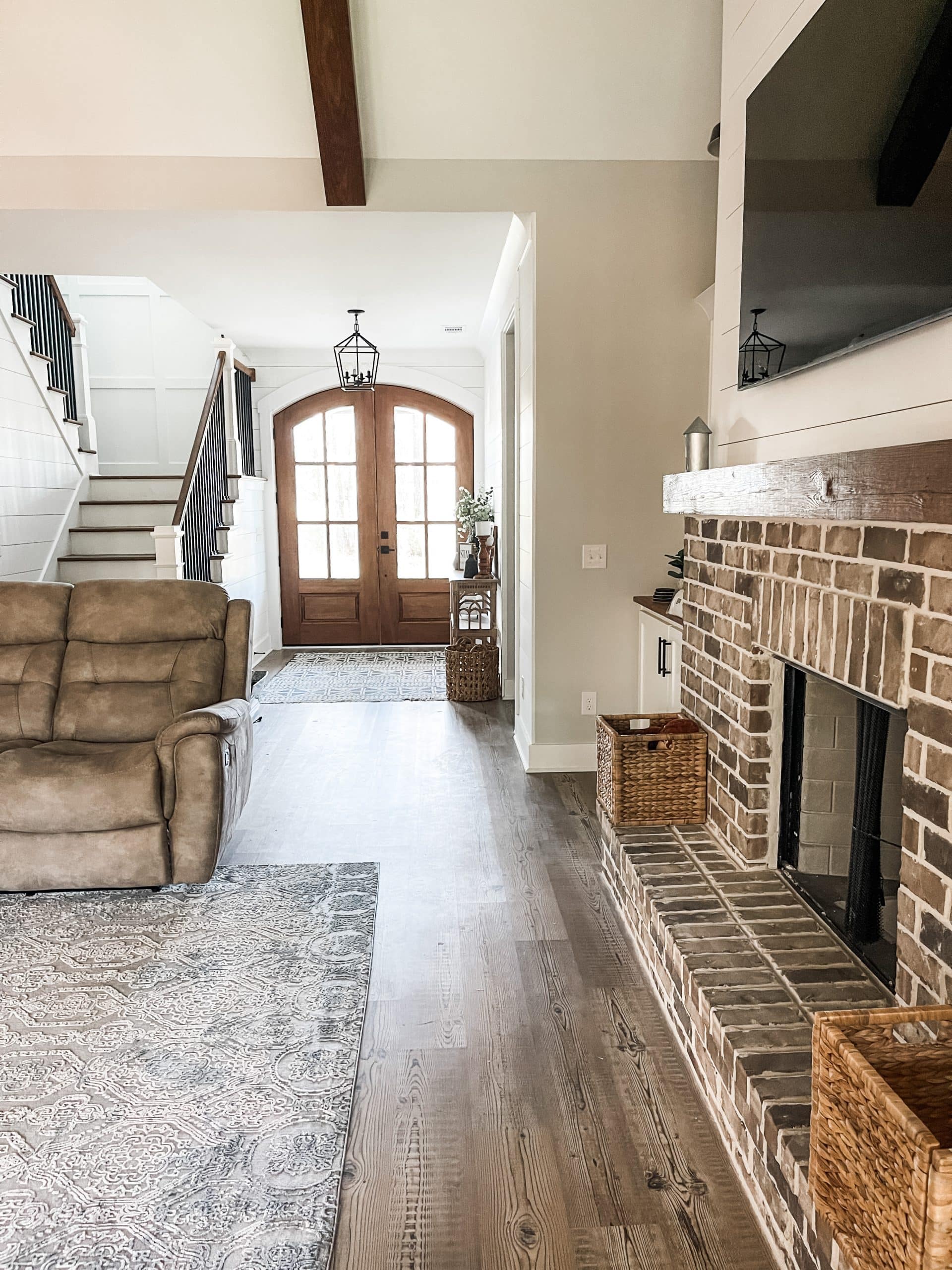 More FAQ's
Question: Where did you get your front doors?
Answer: We got our 8ft wood front doors from Storehouse Salvage in Pembrooke Georgia
Question: Where did you get your farmhouse sink?
Answer: I worked closely with Vintage Tub and Bath who provided some products at no cost and discounted some for me. All of our sinks (kitchen, laundry, and baths), faucets (kitchen, laundry, baths), and my soaker tub are from Vintage Tub and Bath. I purchased my shower fixtures from Home Depot.
Question: Where were you able to find your black windows?
Answer: We got our black windows from Windsor Windows
FAQs continue here
Question: Where did you get your kitchen table?
Answer: World Market
Question: What floor plan is your home?
Answer: I picked a floor plan from AD House plans. It is a Frank Betz plan, and I modified it for an additional cost. It is the Chestnut Pointe Floor plan.
Question: What siding did you go with?
Answer: James Hardie siding also known as Hardie board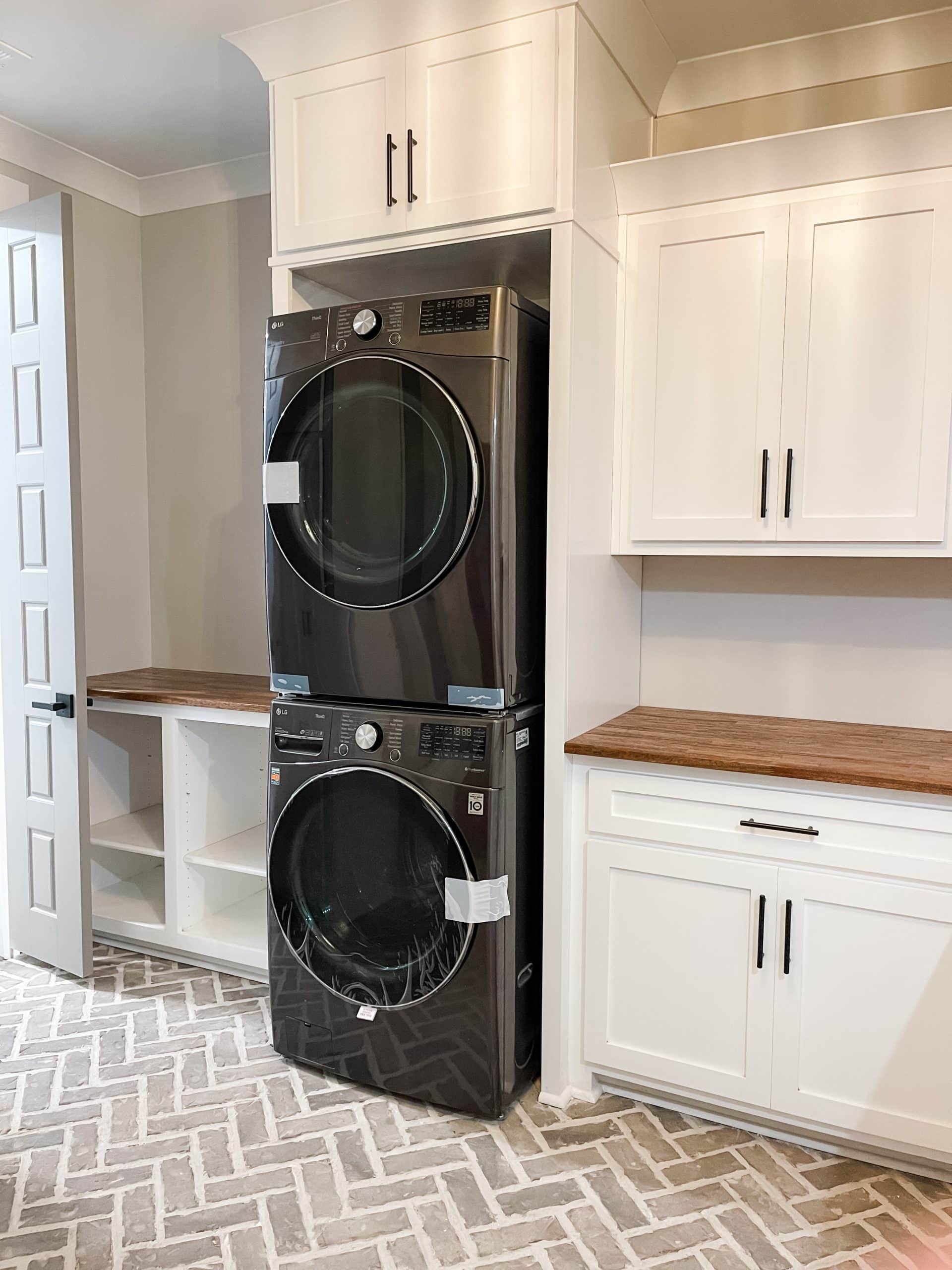 Question: What height are your baseboards?
Answer: We went with 6-in baseboards throughout the house
Question: Why didn't you do an all-metal roof?
Answer: I decided I just wanted metal accents.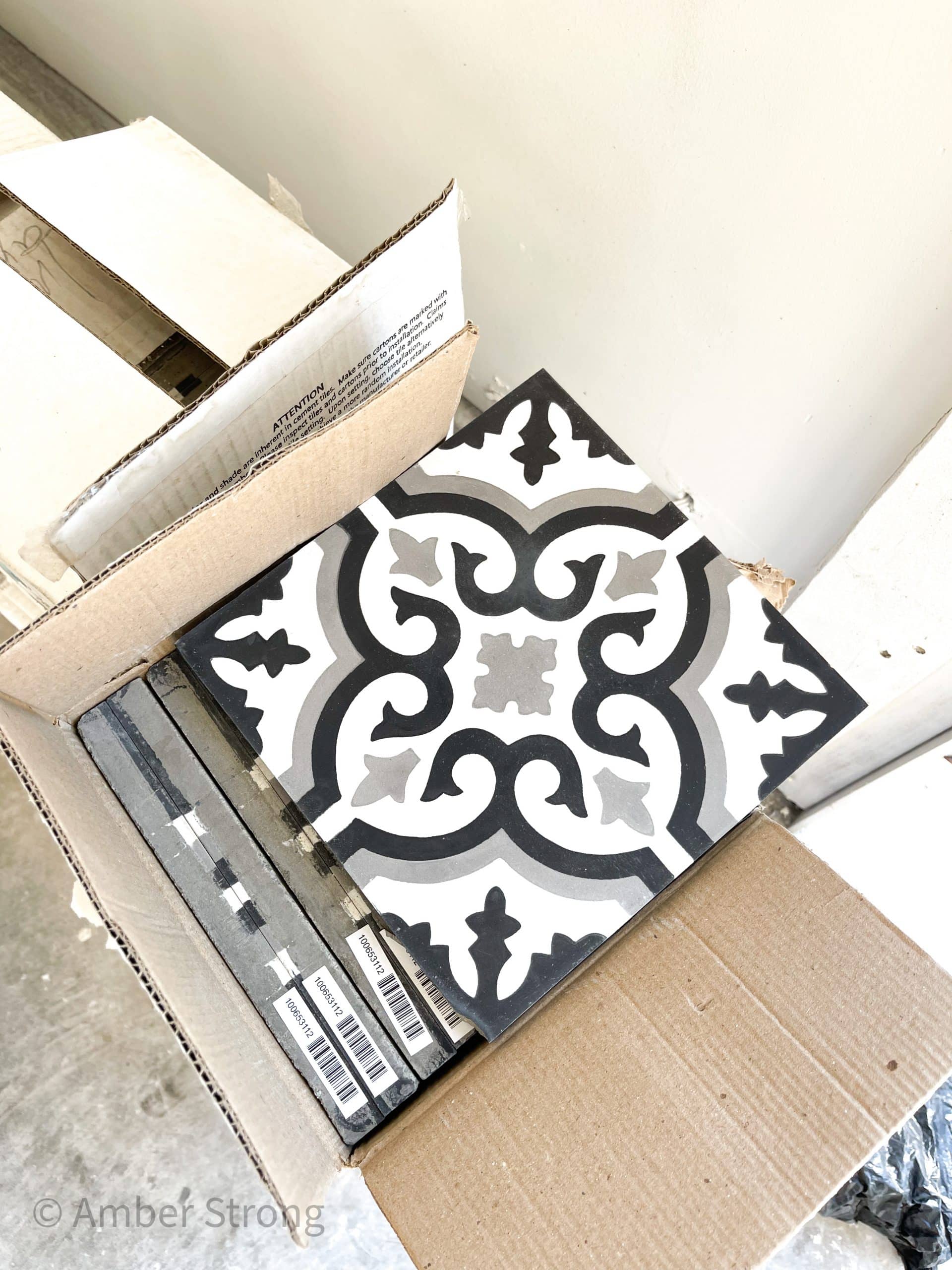 Question: What tile did you use in your shower?
Answer: We got our tile from Floor and Decor (see the tile photo for item numbers)
Question: Where did you get your lighting?
Answer: I purchased all our fans from Home Depot, and our light fixtures came from Amazon (the exception of the staircase light fixture came from Kirkland's)
Question: Do you actually decorate your new home with the DIYs and crafts that you make?
Answer: Yes I do, I am proud to make items to display in my home. I strive to make high-end crafts and decor that do not look cheap but instead fit the vibe I am going for and the look I want to achieve! Because of that, I will always decorate with my crafts and my laser craft kits that I also make and sell in my shop! You can find all my DIY home decor and crafts here on my blog as well!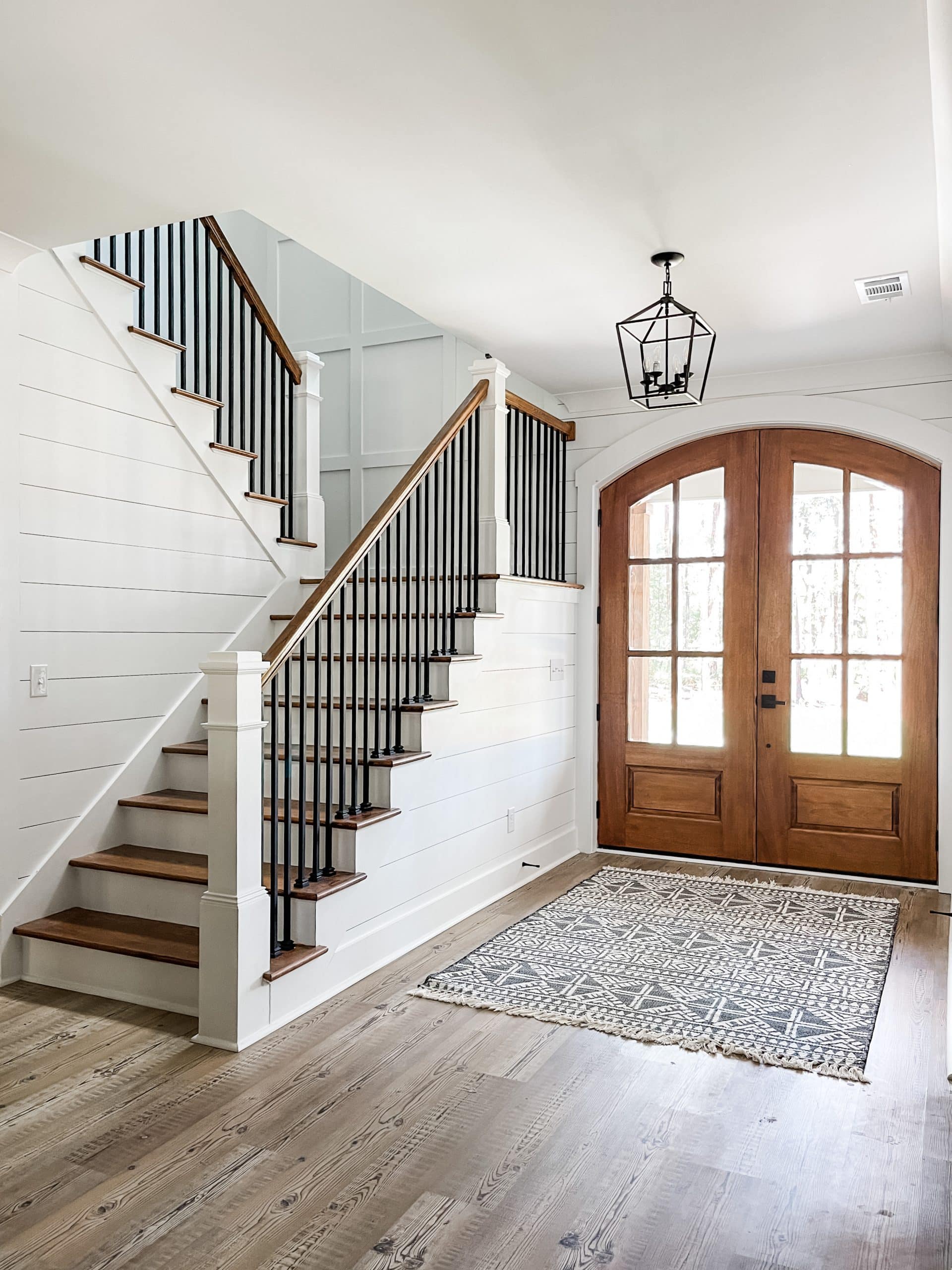 More FAQ About Our New Home coming soon!
In the coming weeks, I will share more details of our home and the construction process, including photos of each room.
I can not share my floor plan with anyone, it was a custom modification and I do not have the release to do so.
If you have other questions please comment below here on my blog.
I am still in the decorating process for my home. The build was a very long process and we are settling, but I will decorate along the way. I will absolutely share those details with you guys soon!
Be sure to follow me on Facebook! That is where I craft, do budget decorating, and showcase adventures in decorating my new home.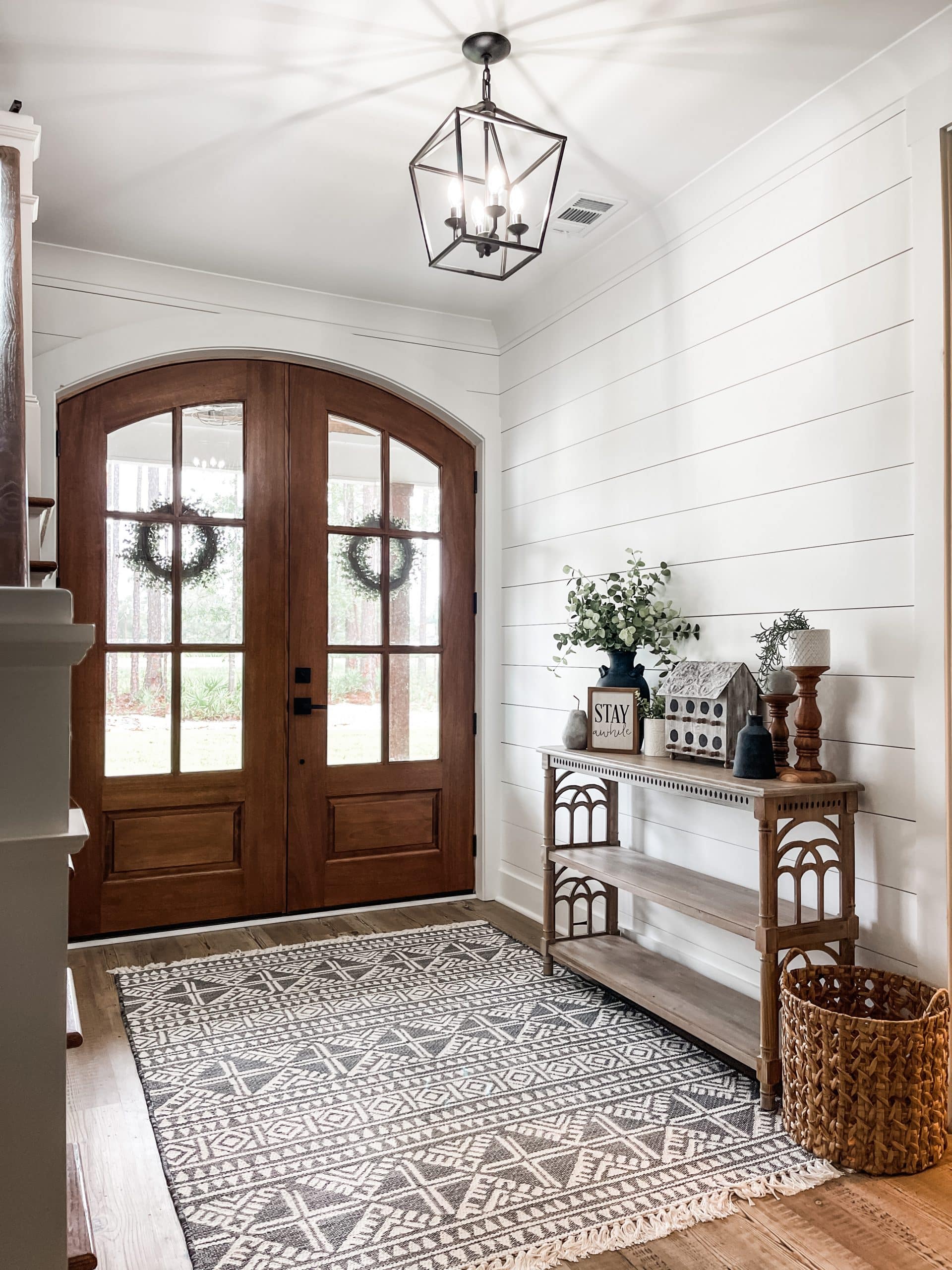 For Press, Partnerships, and Product Submissions head to the newsroom!
Media and press publications interested in featuring my home should reach out via email or our press newsroom. We are eager to partner with brands to showcase their amazing products! Just go here for all the juicy details.
Would you also pin my blog for later and get on my newsletter alerts? I would love to have you join my #craftycrew.
All photos seen in this post are owned by Amber Strong, and/or Frank Betz, and full credit is given to them!
Thanks for stopping by! XOXO Amber
You can also shop my ENTIRE AMAZON Favorites shop just click here! It's packed full of all the things I use and love. Here is the supply list I highly recommend every creative have on hand!!
Inspired? Leave me a comment below! I love hearing from my readers!

Join my free "ON A BUDGET CRAFTS" Facebook group!