DIY Christmas Believe Sign
This DIY Christmas Believe Sign was so much fun to make, and even more so because my granddaughter Avery helped me with it!
She has such a love for crafting, and it really melts my heart that she wants to share that love with me.
Avery has been crafting with me since she was about a year old, and I'm telling you now, she is gunning for my job!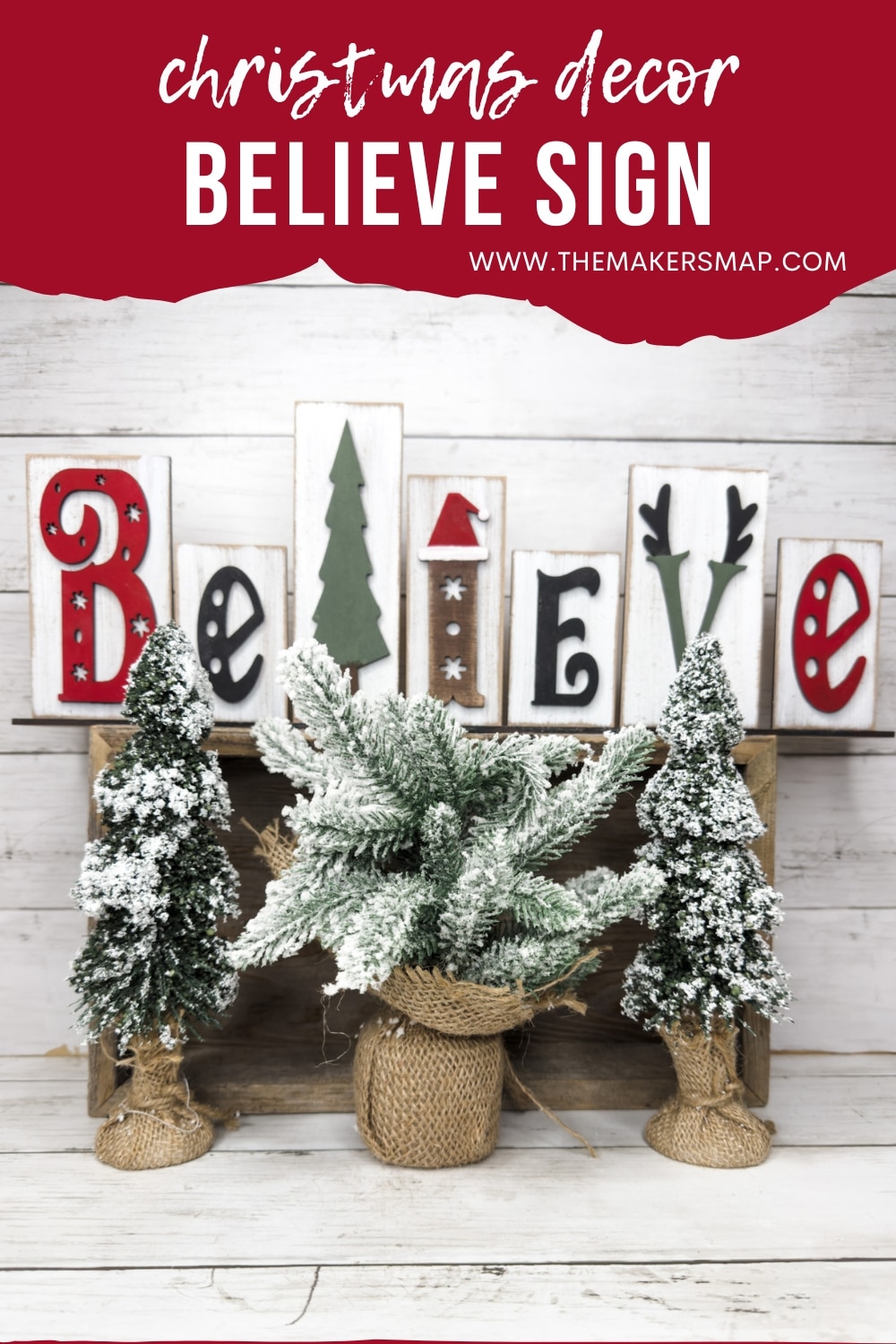 Even at only 4 years old, she is so talented and really just has a gift for creativity. That's one of the reasons that I love our craft kits so much.
They allow even the most beginner crafters to hone in on their creativity and express their love for being crafting right along side you!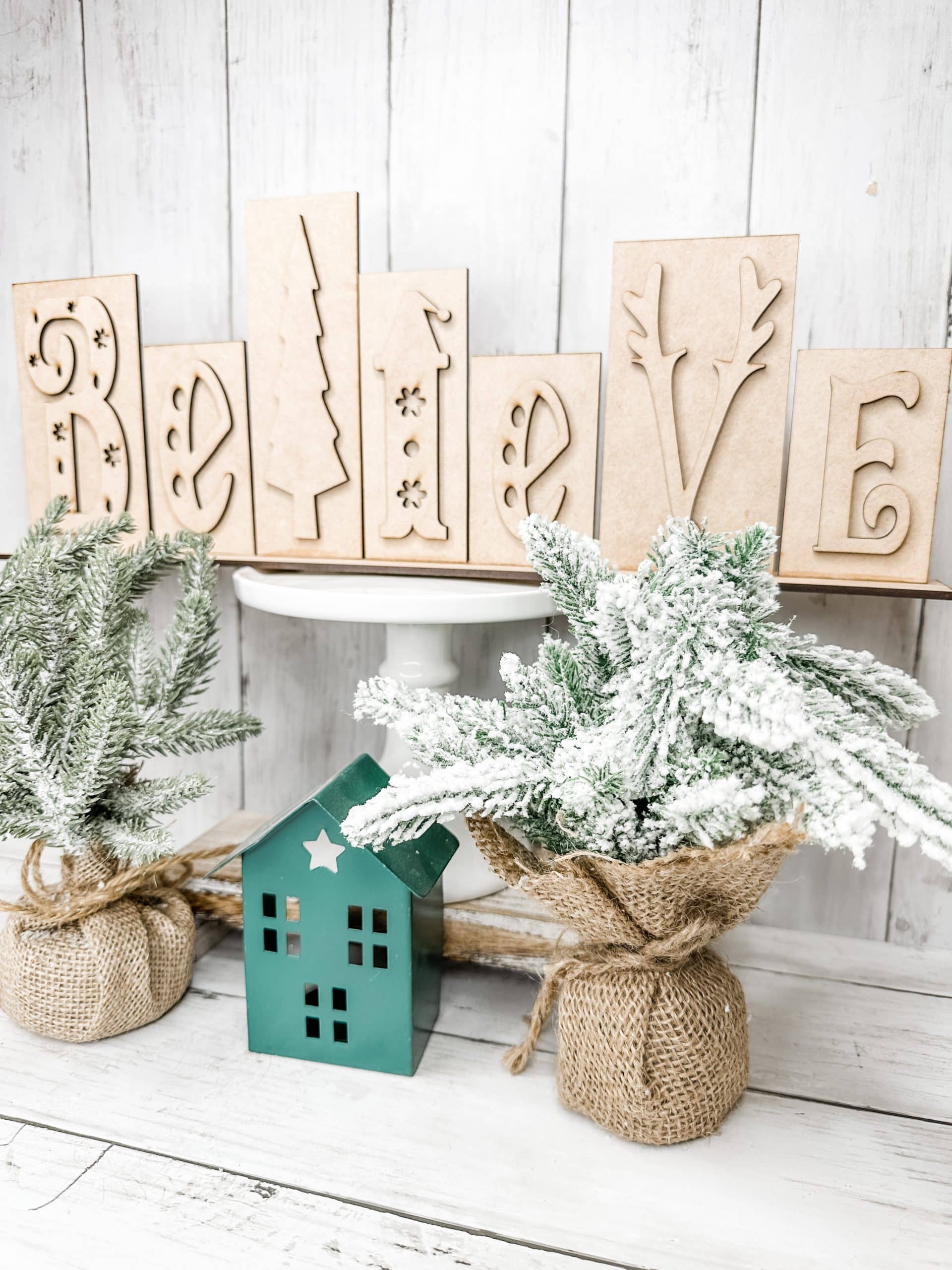 If you love my DIY Christmas Believe Sign craft kit, you have to check out my other DIY kits!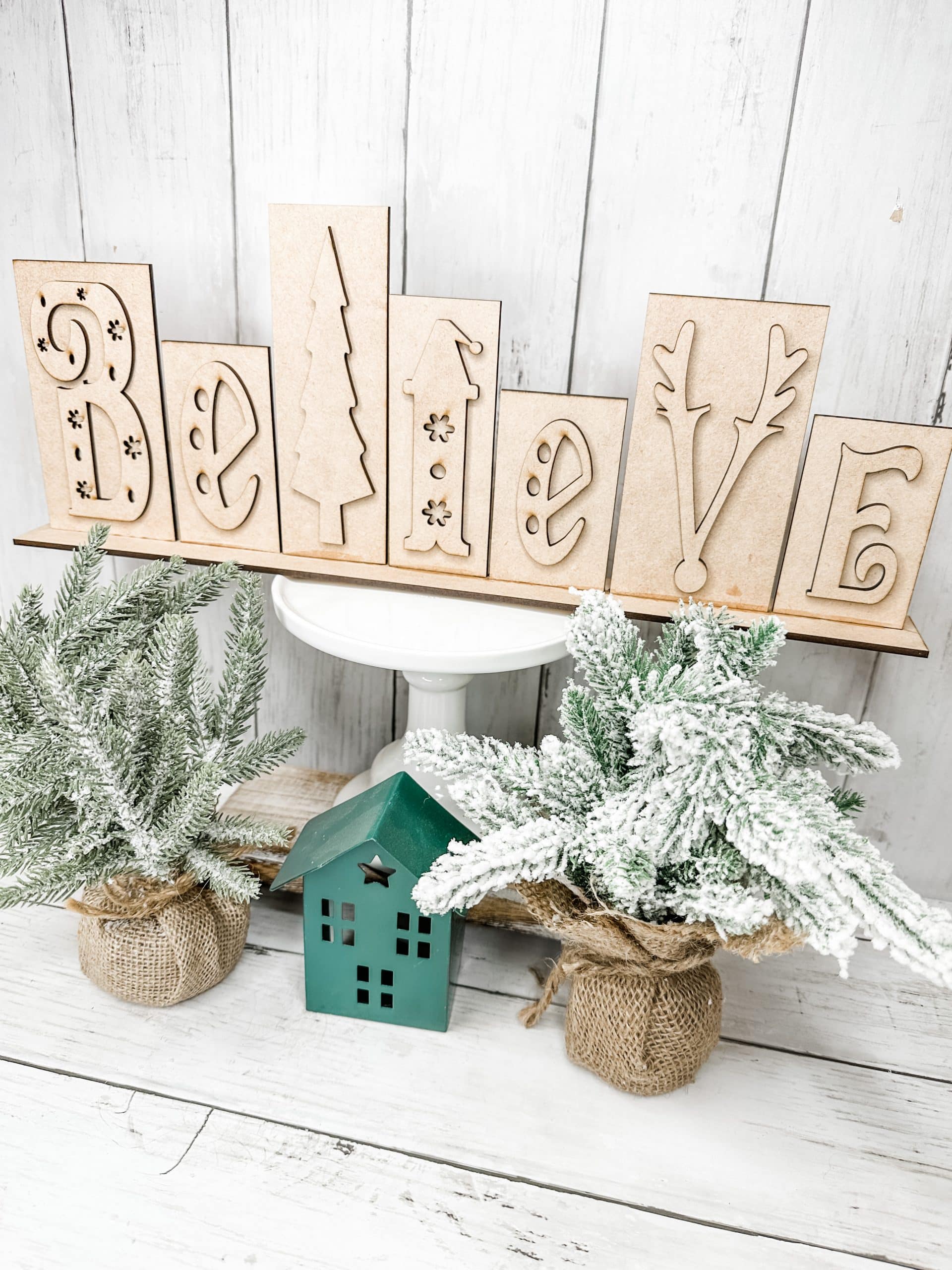 How to make my Decorative Grandma and Grandpa Claus
I started this fun Christmas craft like I do all my craft kits – by sanding each piece of the kit to remove any residue left over from our laser machine.
Sanding helps ensure a smooth finish on the pieces and gives me better coverage of paint. Once you're done sanding, dust off each piece to clean them. You can even wipe them with a wet wipe.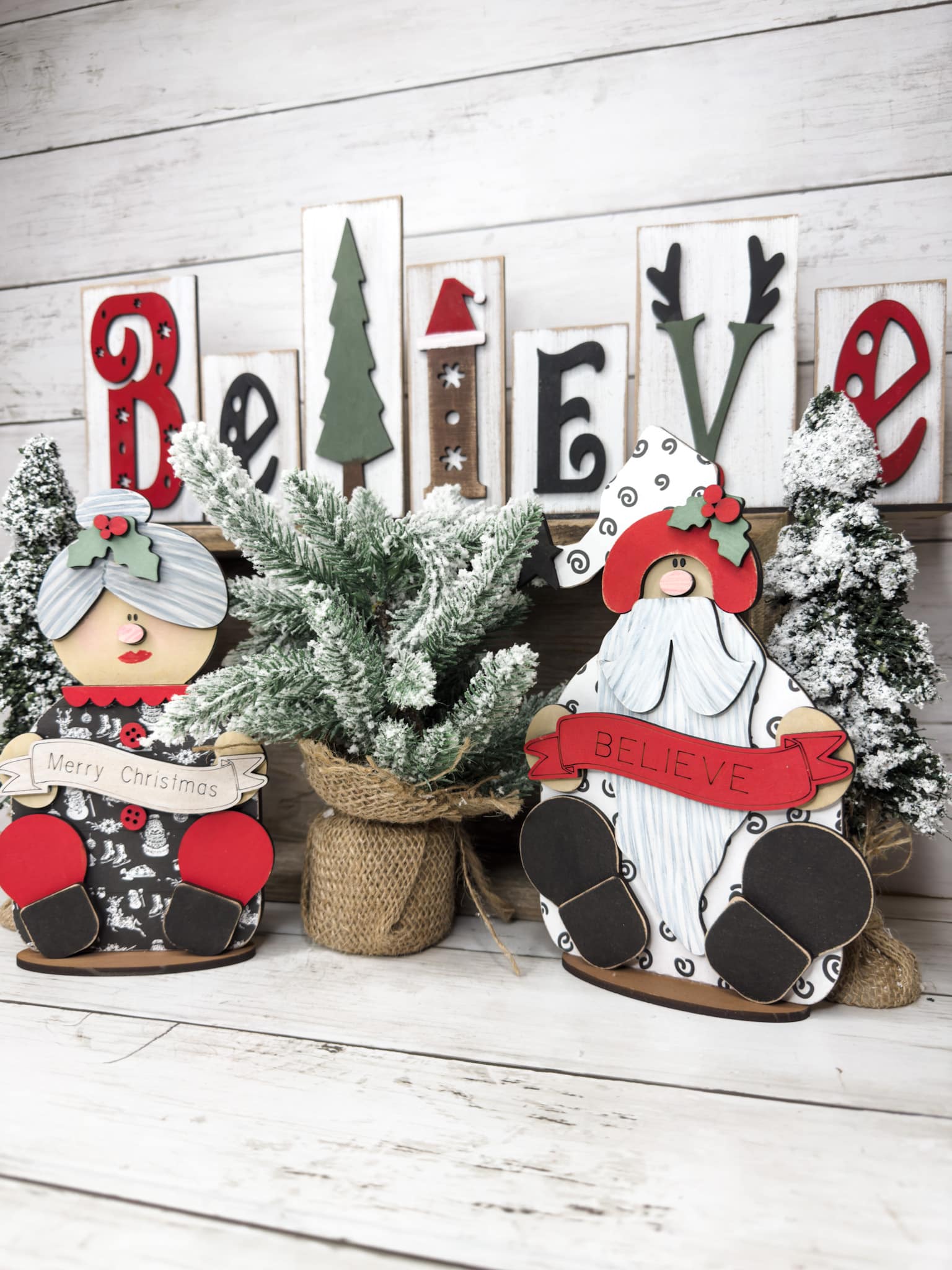 Now, I stain each piece with brown paint. Mix a bit of paint with water and use a wet wipe to apply it to each piece. Allow the stain to dry completely and you're ready to paint!
I went with white, red, green, and black for my believe sign, but you get to choose whatever colors match your decor and style! That's the beauty of craft kits.
Once each piece is painted the way you want, allow the paint to dry and you can start gluing your pieces together.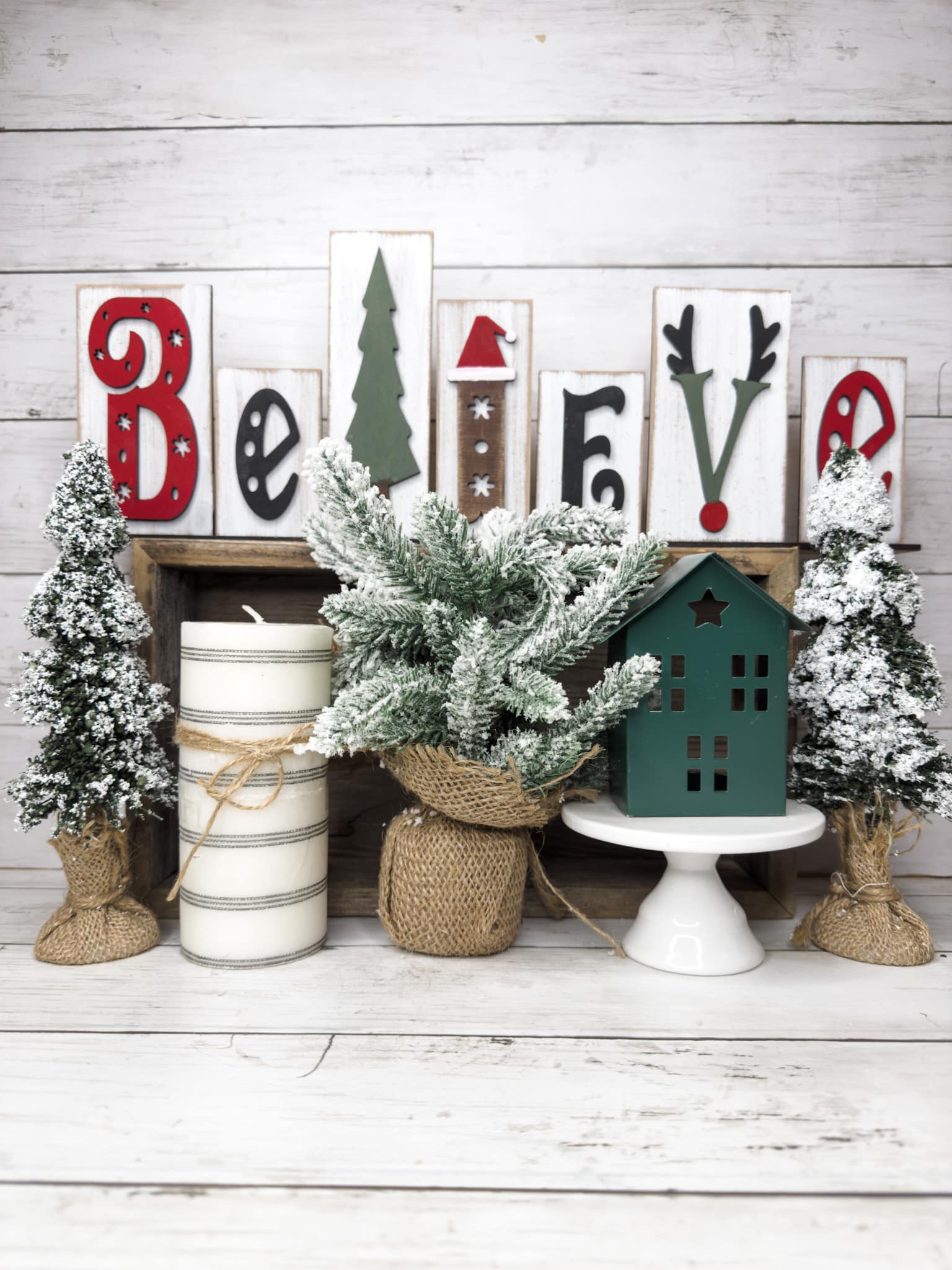 I like to use superglue to ensure a secure bond between pieces and lengthen the lifespan of my decor. You could use hot glue, if you want, but be sure to keep your completed kit in a cool place so the glue doesn't melt in storage.
I hope you enjoyed my DIY Christmas Believe Sign as much as I did and decide to make them for yourself! I would love to see how yours turns out!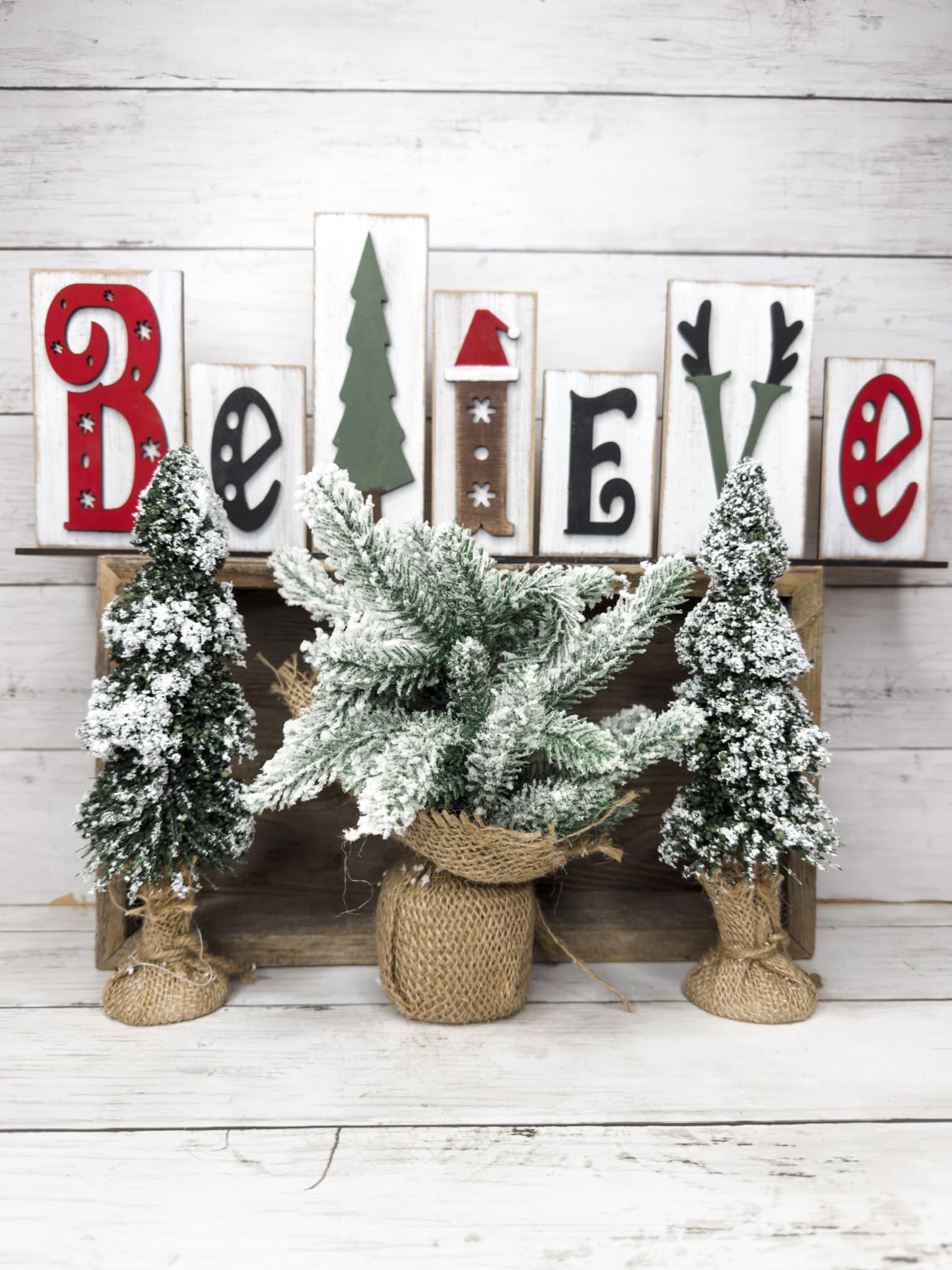 You should totally join my FREE Facebook group called On A Budget Crafts! It is a judgment-free community for DIY crafters to show off their projects and ideas.
I shared how I made my DIY Christmas Believe Sign during a LIVE video on my Facebook page.
If you want to see the DIY process, craft along, or just join in on the fun conversations, you can watch the DIY tutorial on Facebook!
For this project, I will be using these items but you can substitute where you want.
"As an Amazon Associate, I earn from qualifying purchases."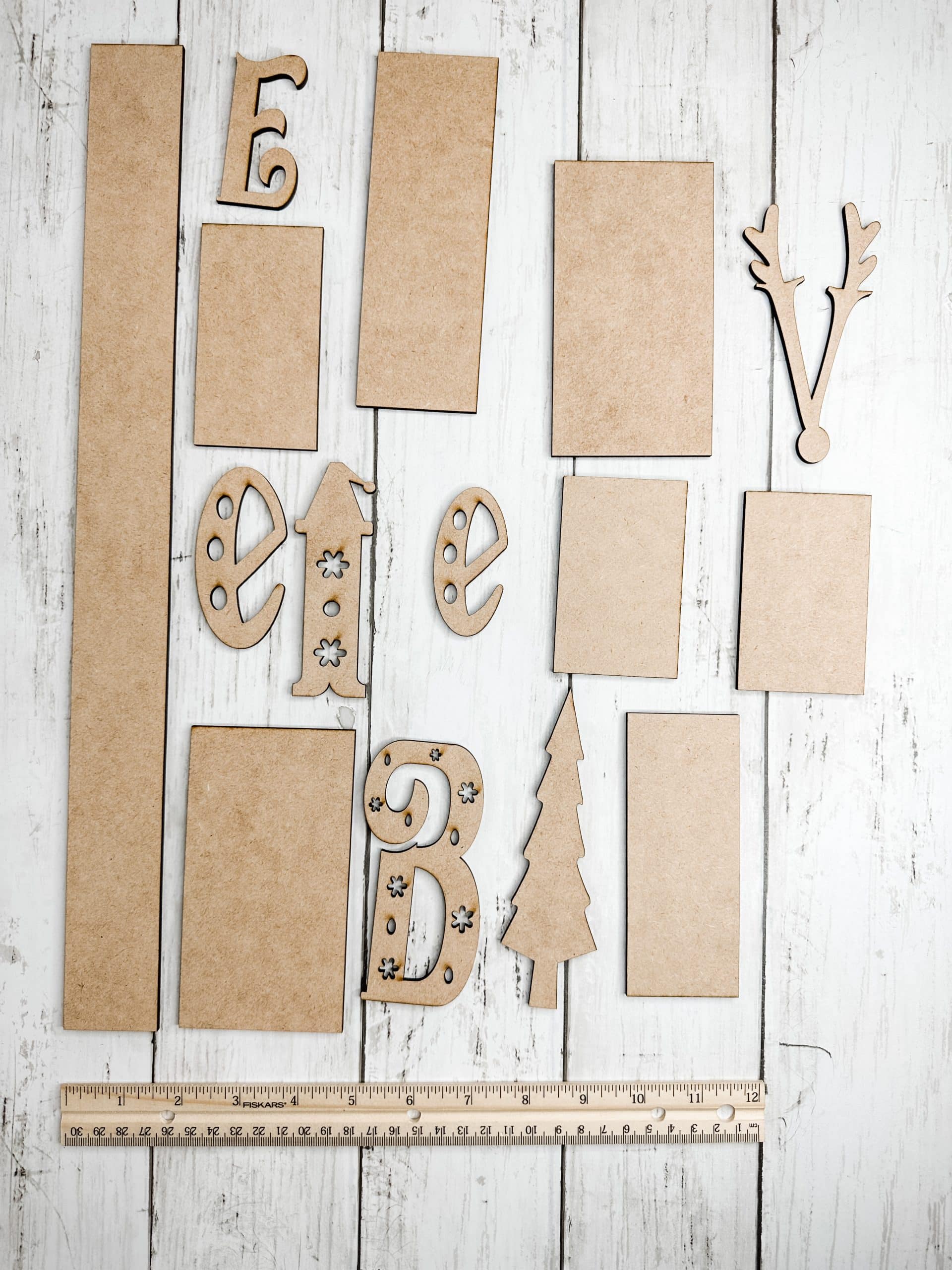 Thanks for stopping by! XOXO Amber
You can also shop my ENTIRE AMAZON Favorites shop just click here! It's packed full of all the things I use and love. Here is the supply list I highly recommend every creative have on hand!!
Would you also pin my blog for later and get on my newsletter alerts? I would love to have you join my #craftycrew.
Inspired? Leave me a comment below! I love hearing from my readers!