Pink Heart Burlap Wreath DIY Decor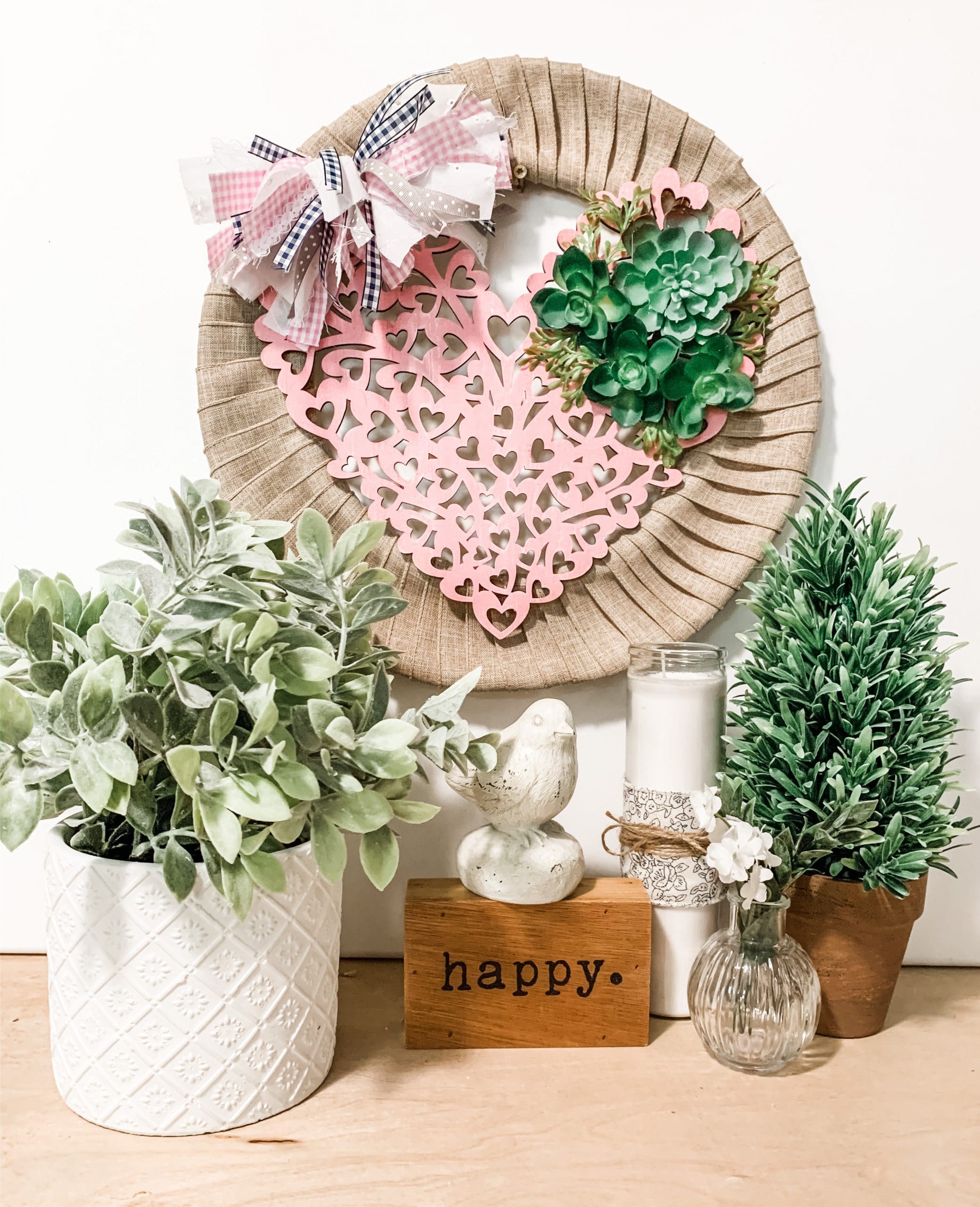 This Pink Heart Burlap Wreath DIY Decor is a bit of an older DIY of mine, but it is just too adorable not to share with you!
This is a super simple DIY decor that is perfect for a beginner crafter or someone who doesn't want to spend an arm and a leg on decor for their door this summer or spring!
Watch the DIY Tutorial
I recorded the how-to steps of making this adorable pink heart burlap wreath DIY decor and shared the DIY process on my Facebook page!
If you want to see the step-by-step process, watch the DIY tutorial!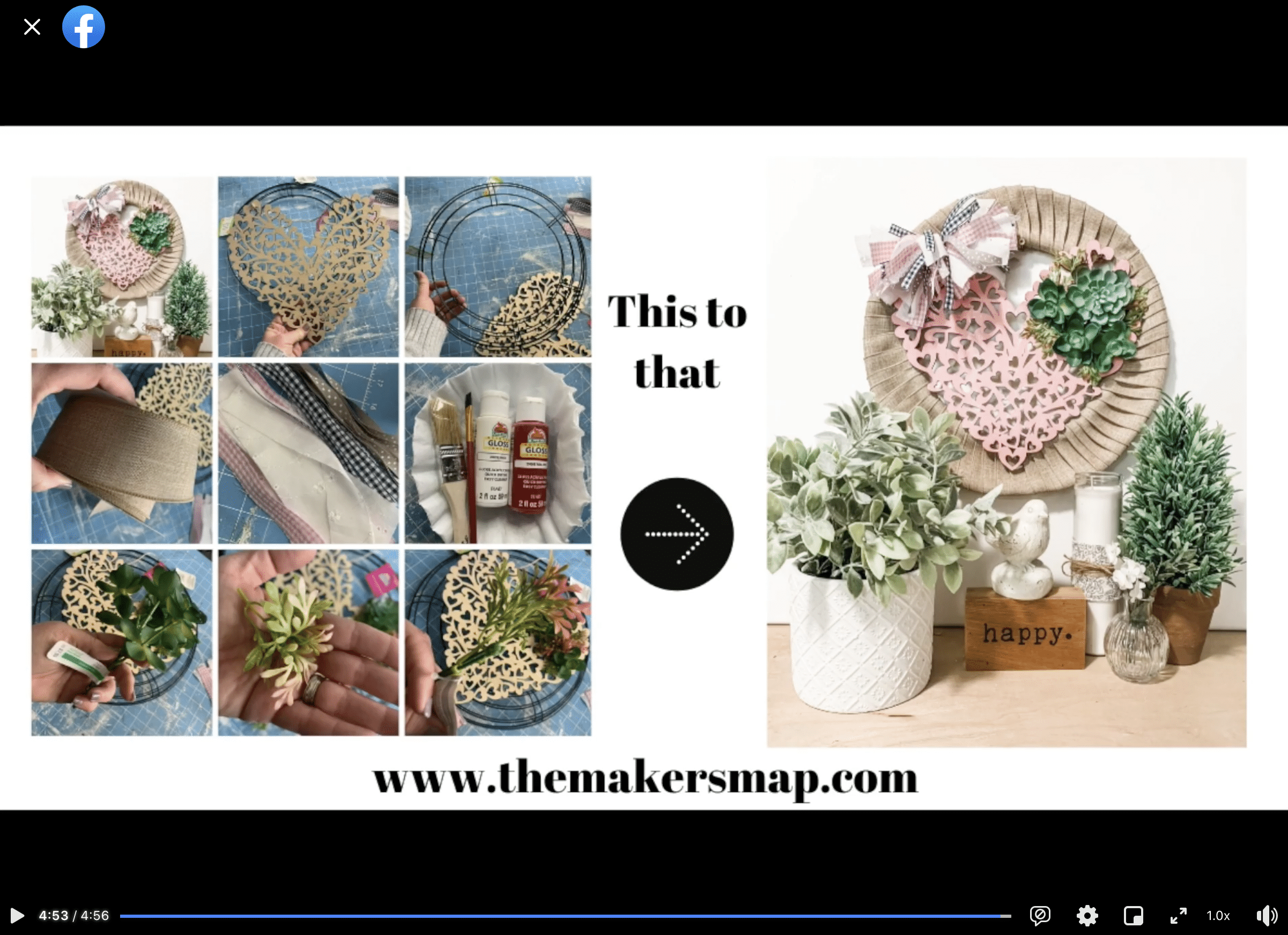 For this project, I will be using these items but you can substitute where you want.
"As an Amazon Associate, I earn from qualifying purchases."
Dollar Tree Wreath Form
Dollar Tree Faux Succulents
Wooden Heart
Pink Gingham Fabric
White Lace Fabric
Navy Buffalo Check Ribbon
Burlap Ribbon
Apple Barrel Real Red Acrylic Paint
Apple Barrel White Acrylic Paint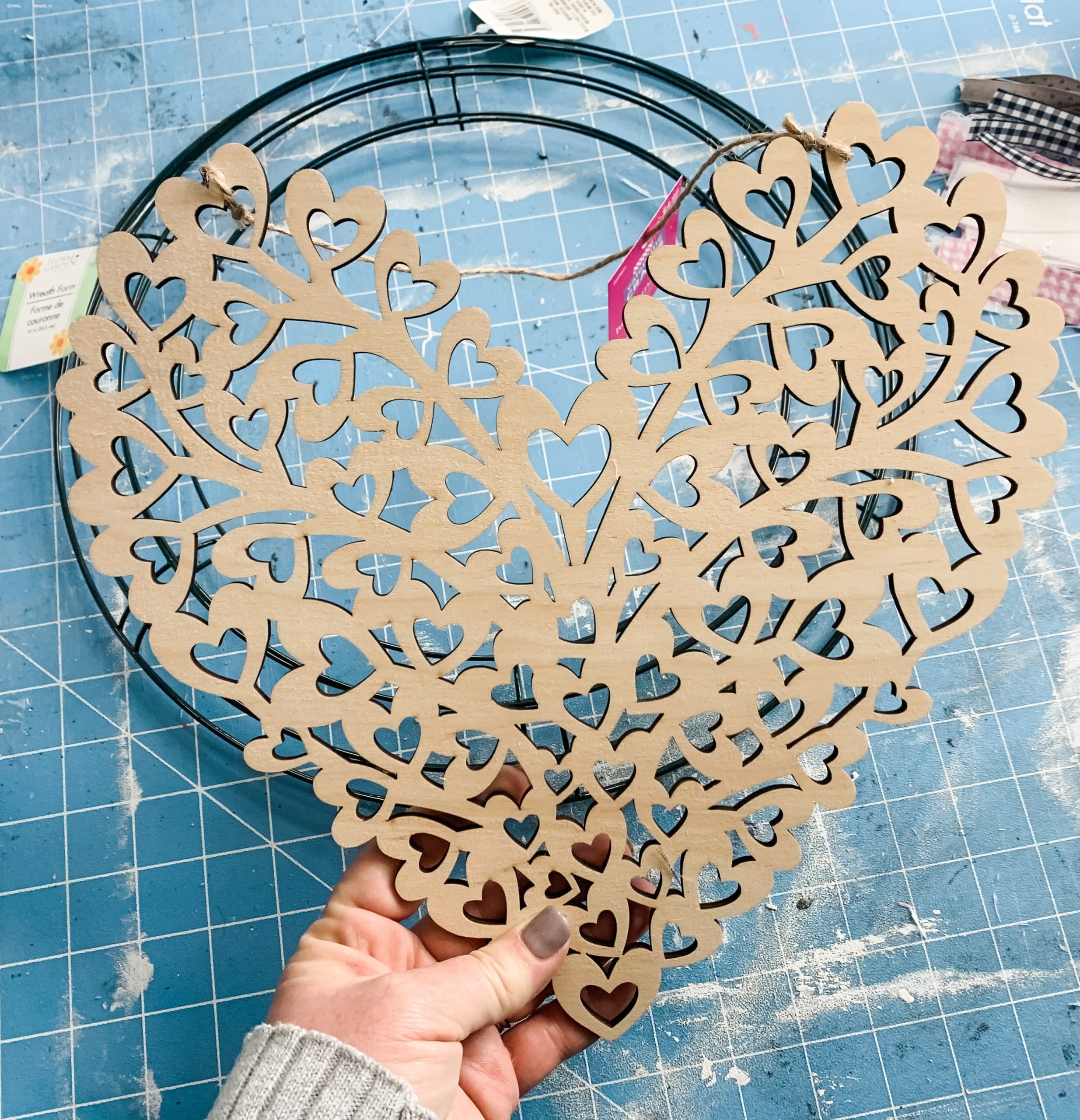 How to Make Pink Heart Burlap Wreath DIY Decor
First, you're going to paint your wooden heart. I mixed some Apple Barrel red paint with a bit of Apple Barrel white paint to create the shade of pink I wanted.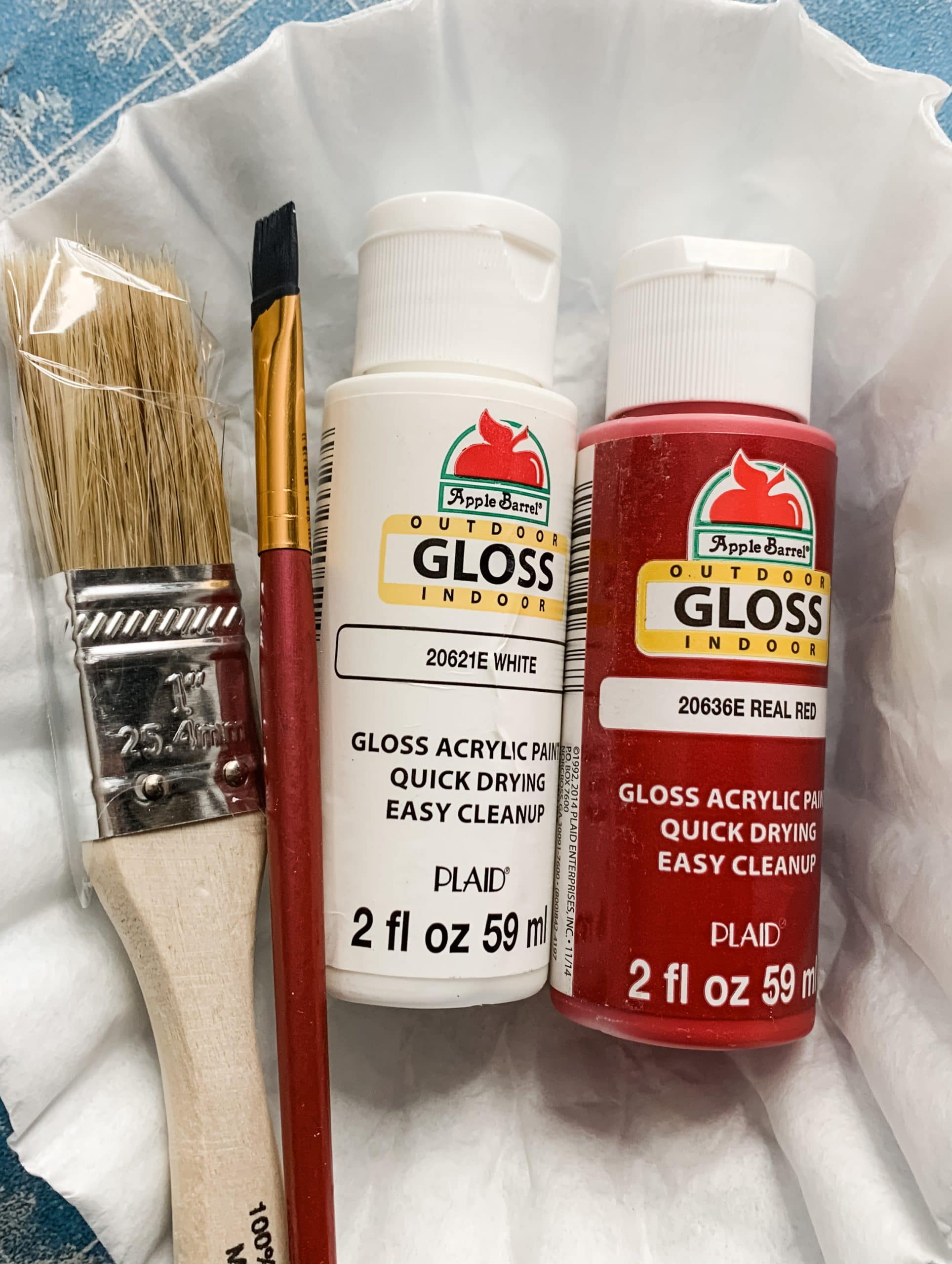 You don't have to paint your heart pink, of course, so just choose your paint color and paint the entire wooden heart. Do your best to paint the edges as well.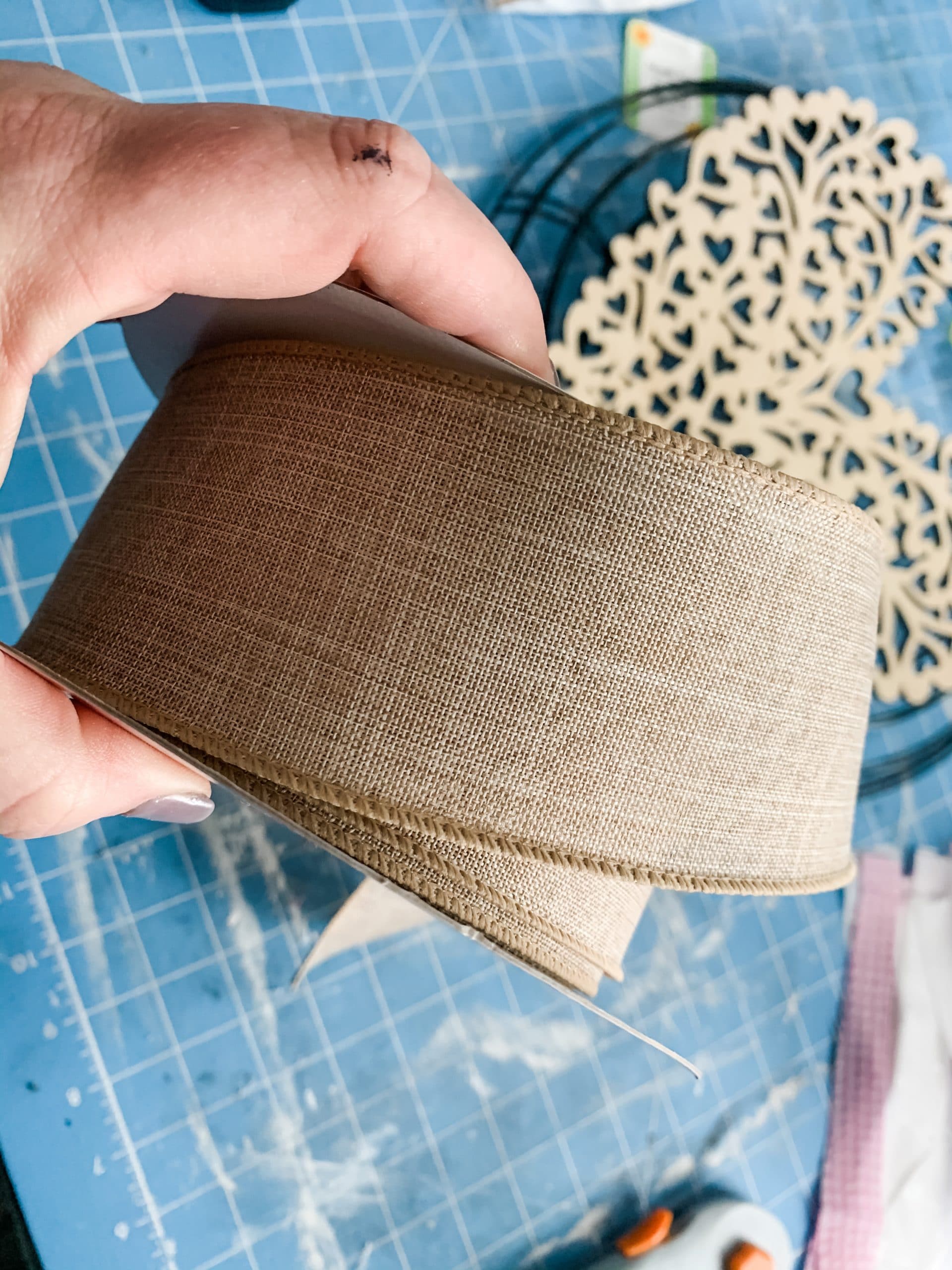 Next, you're going to create the burlap wreath part of this project. Take the burlap ribbon and fold the end over one part of the wreath form and hot glue it in place.
Then, start wrapping the ribbon around the wreath form until the entire form is covered with the burlap. You'll cut the ribbon and hot glue the second end once the wreath form is covered.
How to make a DIY messy bow
For this messy bow, I used pink gingham fabric, white lace fabric, grey polka dot ribbon, and navy buffalo check ribbon. Cut a few strips of the ribbon and tear a few strips of each of the fabrics.
Because I chose to paint my heart pink, these patterns matched my burlap wreath decor best, but you can use any other patterns you like!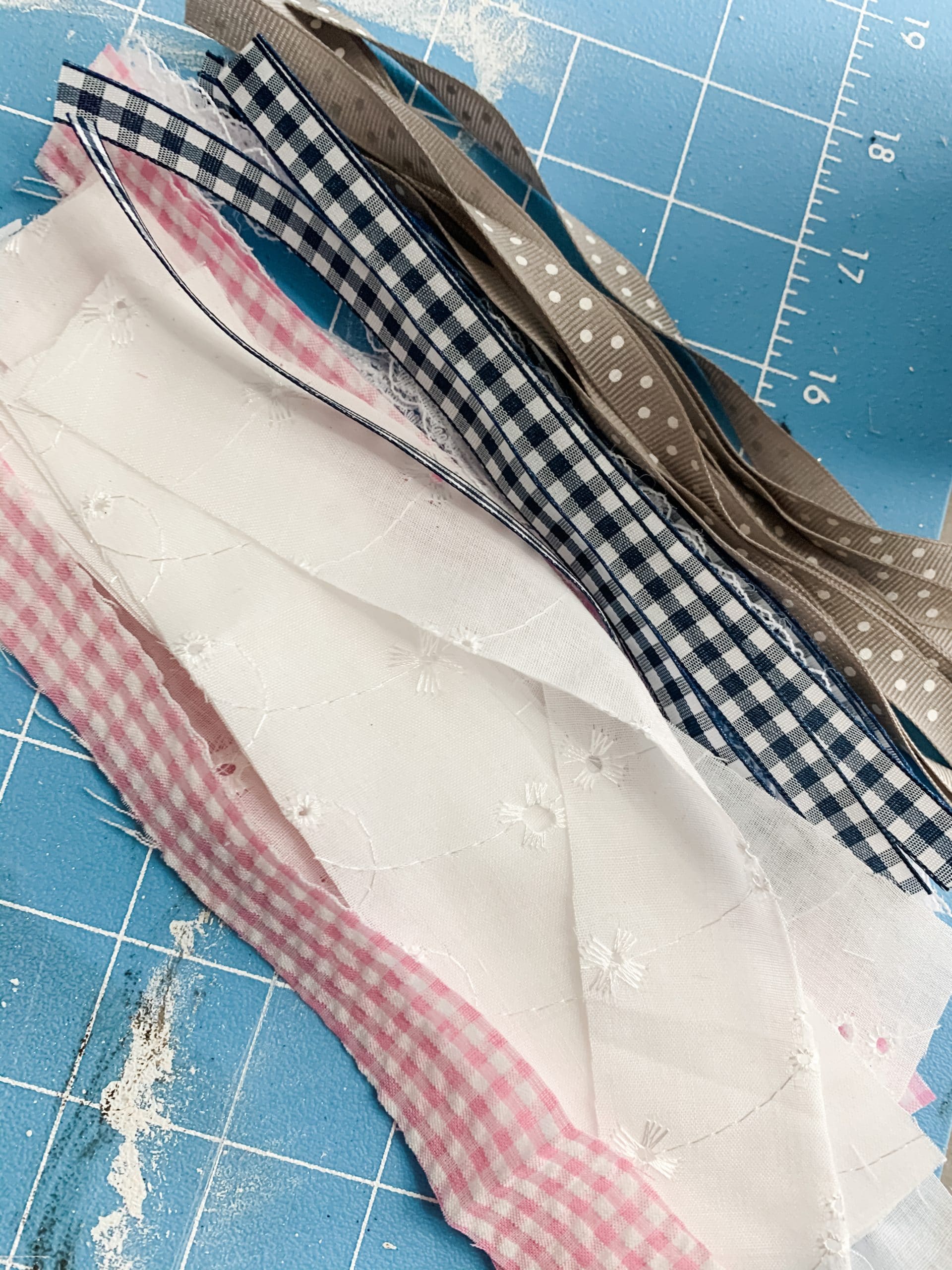 Lay them in an X pattern, alternating fabric/ribbon as you go. Pinch the middle of the strips and secure them with a piece of fabric, ribbon, or twine.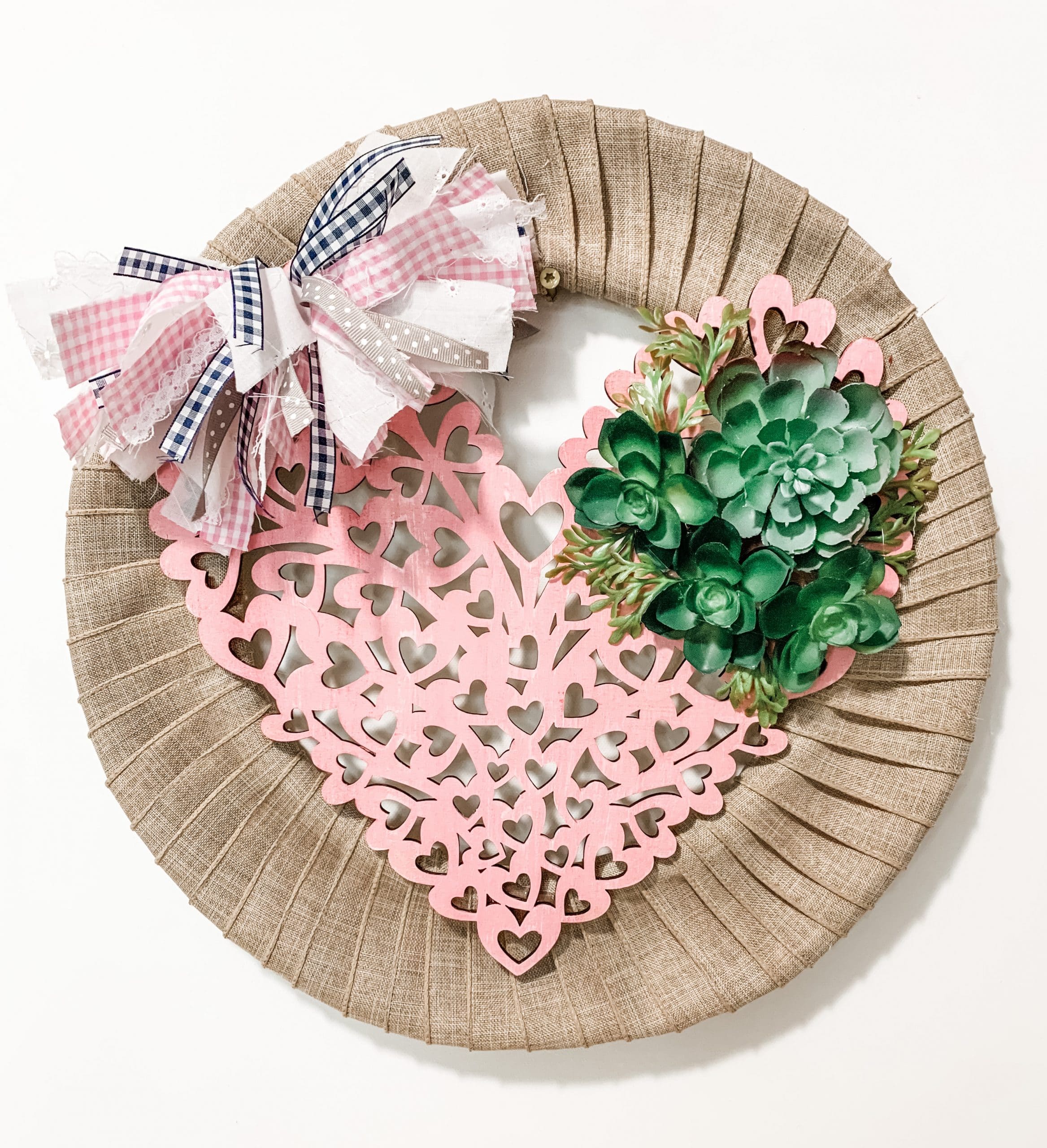 Then, all you have to do is trim up the ends of the fabric/ribbon strips and fluff them until you're happy with your messy bow!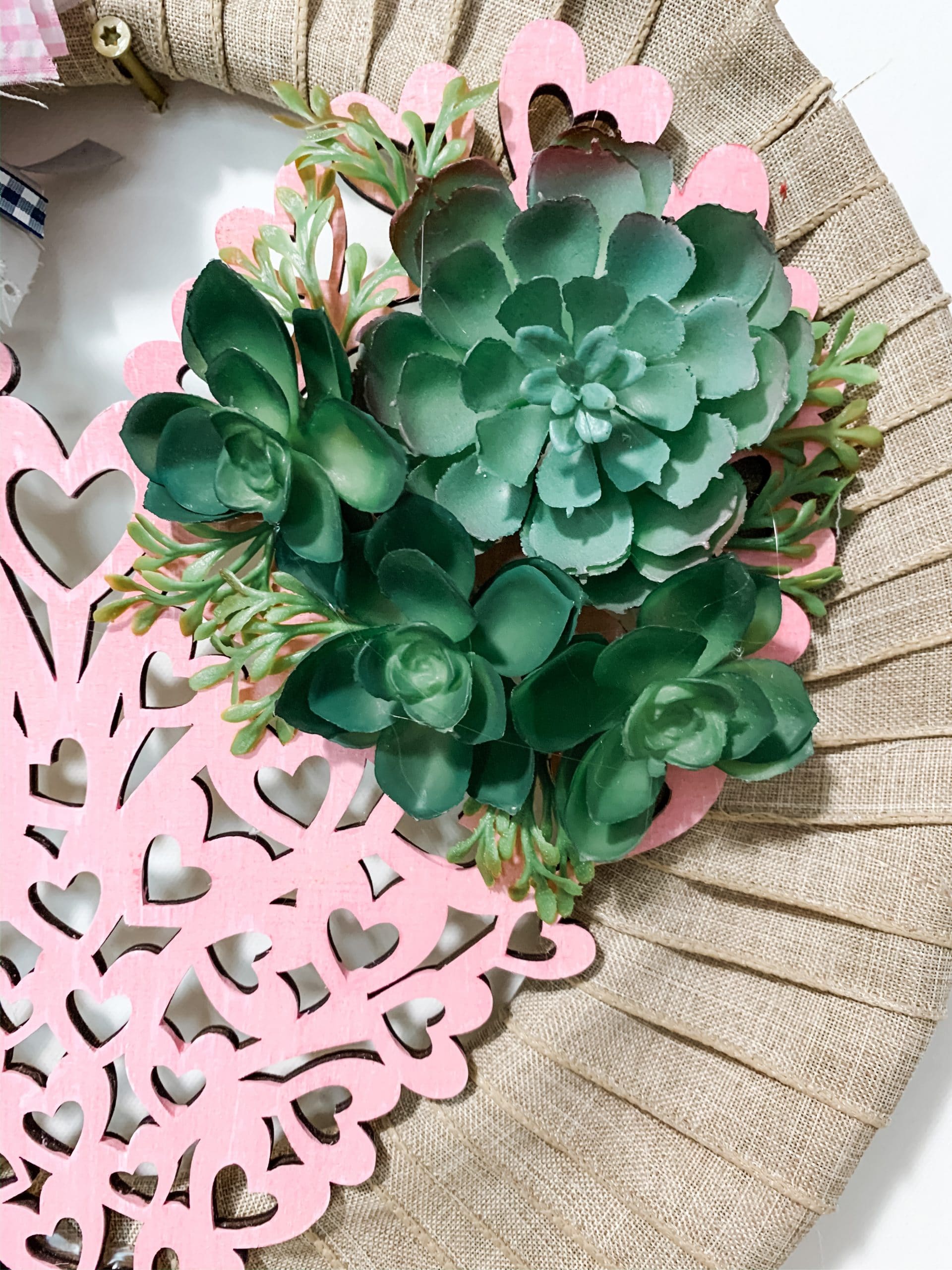 Bring it all together
Hot glue the painted wooden heart onto the burlap wreath. Cut the stems off the faux succulents and hot glue them to the top right side of the heart.
Finally, hot glue the DIY messy bow at the very top of the burlap wreath!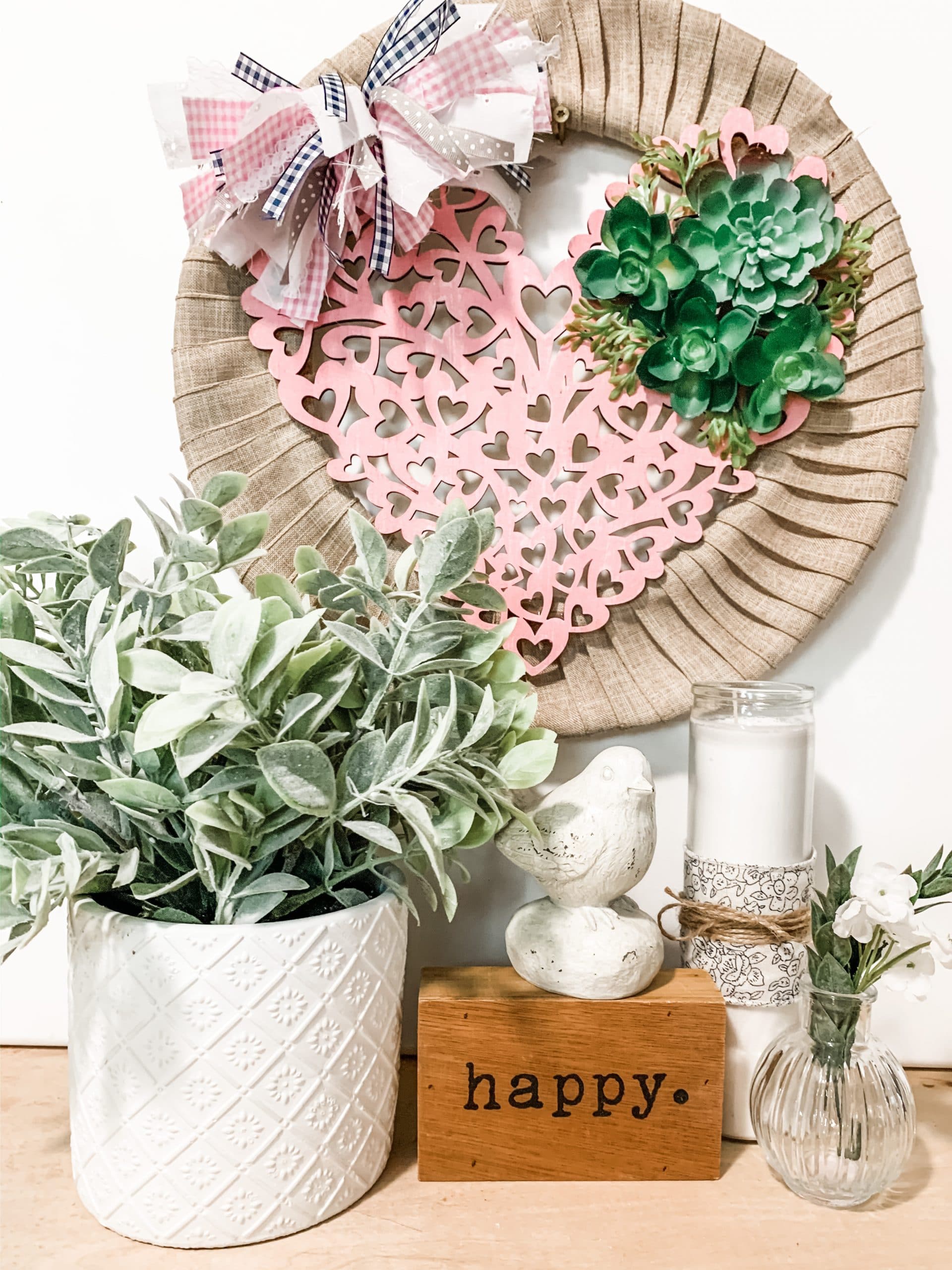 I hope you enjoyed this Pink Heart Burlap Wreath DIY Decor as much as I did and decide to make it for yourself! If you do, I would love to see how yours turns out!
You should totally join my FREE Facebook group called On A Budget Crafts! It is a judgment-free community for DIY crafters to show off their projects and ideas.
If you loved this DIY, you might also like these DIY ideas!
Thanks for stopping by! XOXO Amber
You can also shop my ENTIRE AMAZON Favorites shop just click here! It's packed full of all the things I use and love. Here is the supply list I highly recommend every creative have on hand!!
Would you also pin my blog for later and get on my newsletter alerts? I would love to have you join my #craftycrew.
I email alerts for new blog posts, like this Pink Heart Burlap Wreath DIY Decor, so you can always stay in the loop for new DIY ideas!
Inspired? Leave me a comment below! I love hearing from my readers!

Join my free "ON A BUDGET CRAFTS" Facebook group!