Tulips Craft Kit DIY Spring Decor
If you're looking for a very simple and adorable project that is kid-friendly, then you will love this Tulips Craft Kit DIY Spring Decor!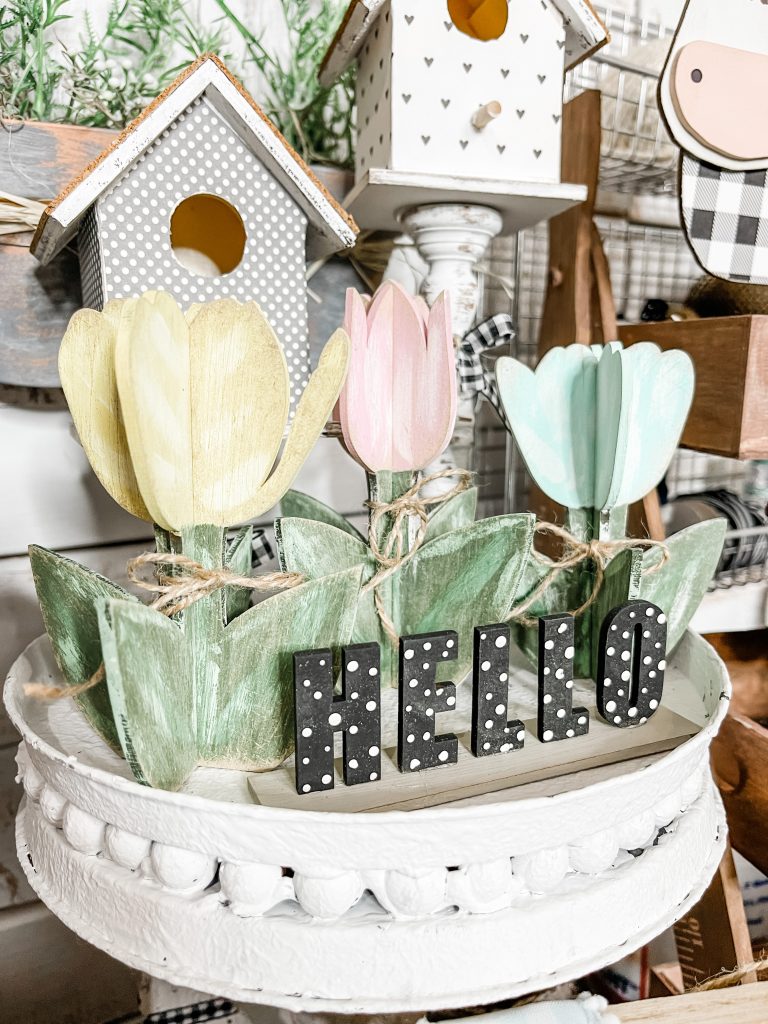 Made with the 3D wooden tulips kit from my shop, all you need is paint and glue! It doesn't get much more simple, affordable, or kid-friendly than that!
Shop the DIY Kits in my store HERE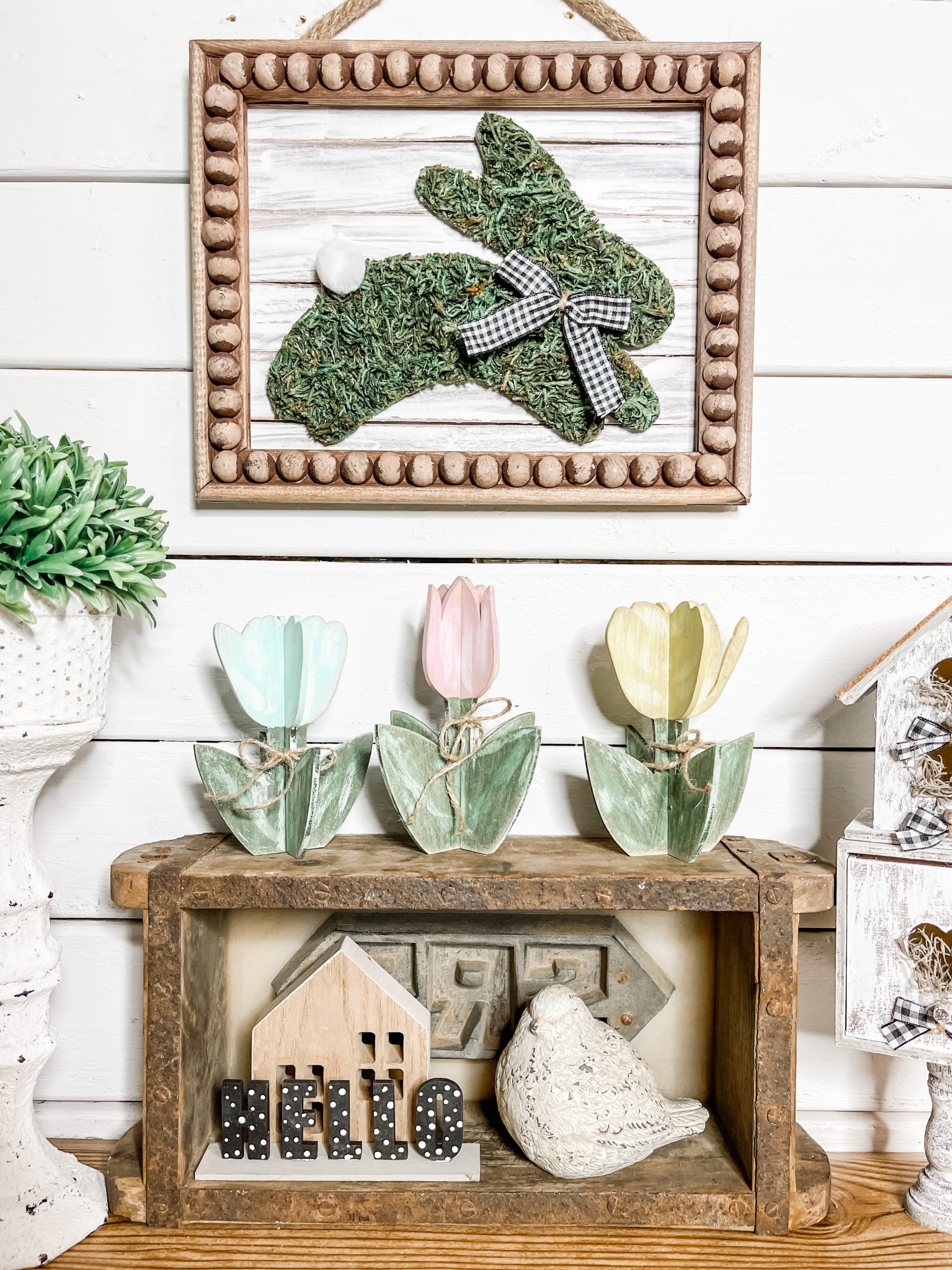 I shared how to make this DIY wood kit during a LIVE video on my Facebook page.
If you want to see the DIY process, craft along, or just join in on the fun conversations you can watch the DIY tutorial on Facebook!
For this project, I will be using these items but you can substitute where you want.
"As an Amazon Associate, I earn from qualifying purchases."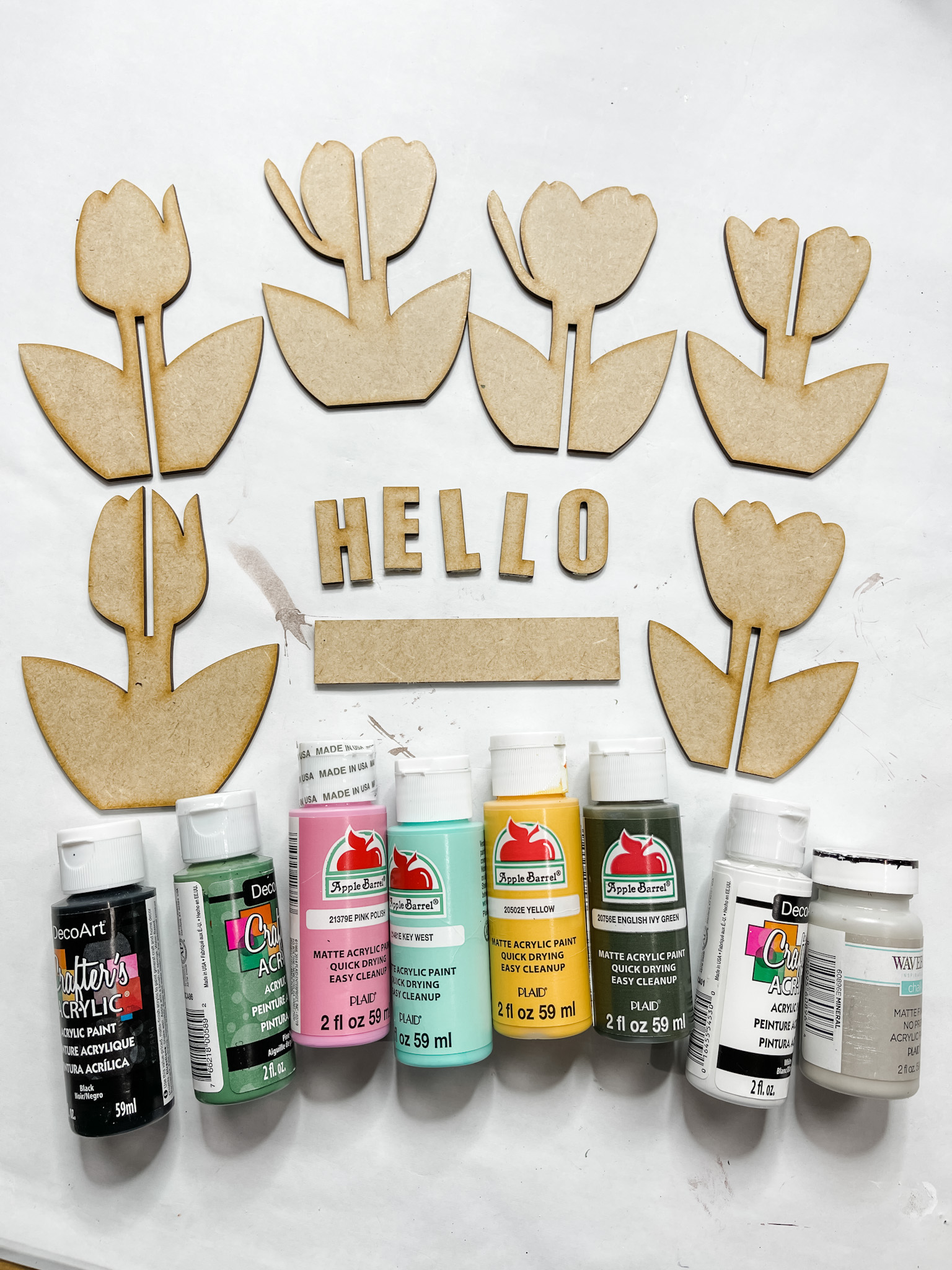 How to make the tulips craft kit
Essentially, there are four steps to making these super cute wooden tulips.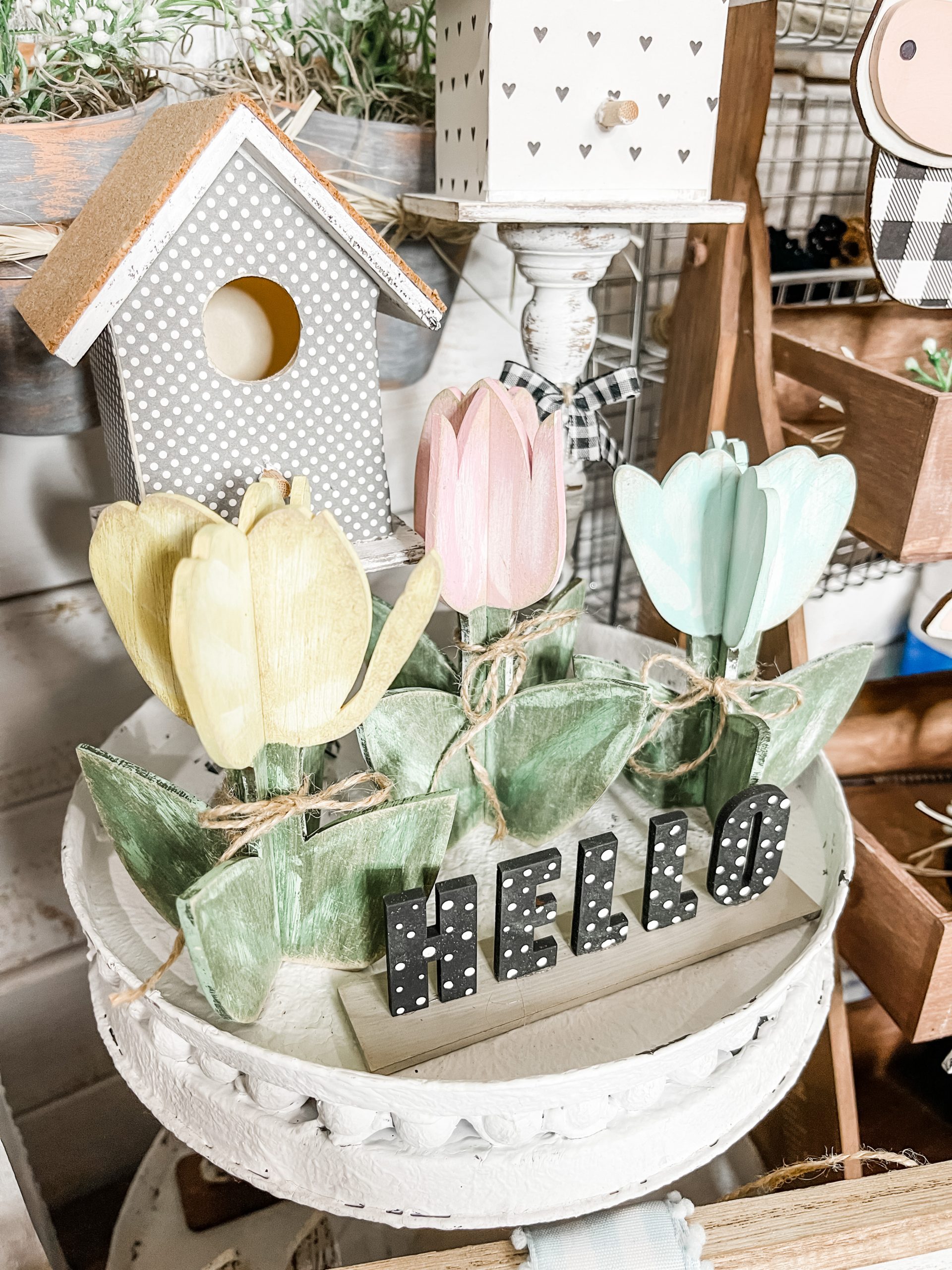 Step one – order your craft kit in my shop to make these 3D Tulips
Step two – paint the pieces in the DIY kit with your colors of choice.
Step three – assemble the 3D wooden tulips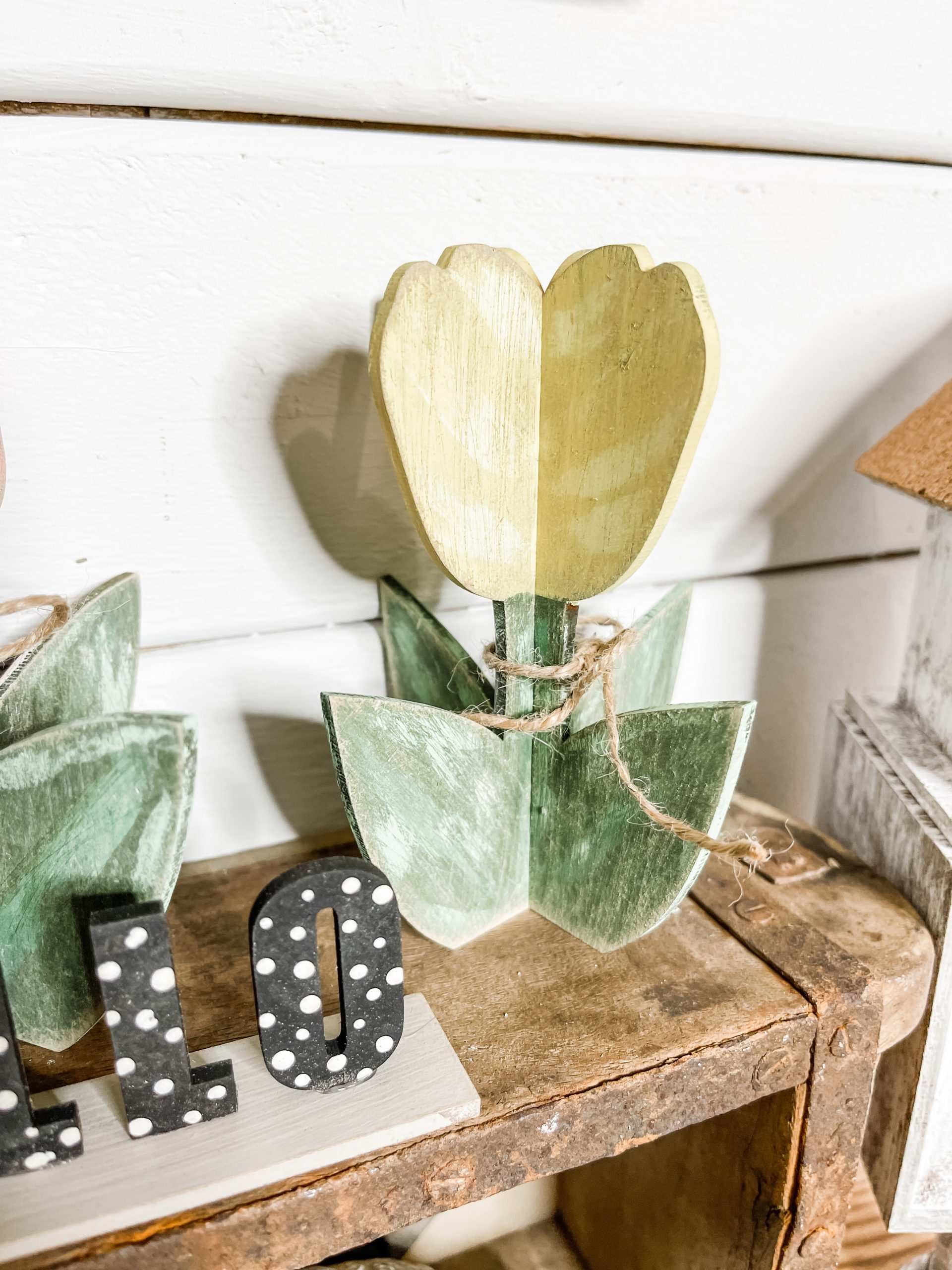 Step four – tie a bow out of jute twine and glue it onto the flowers!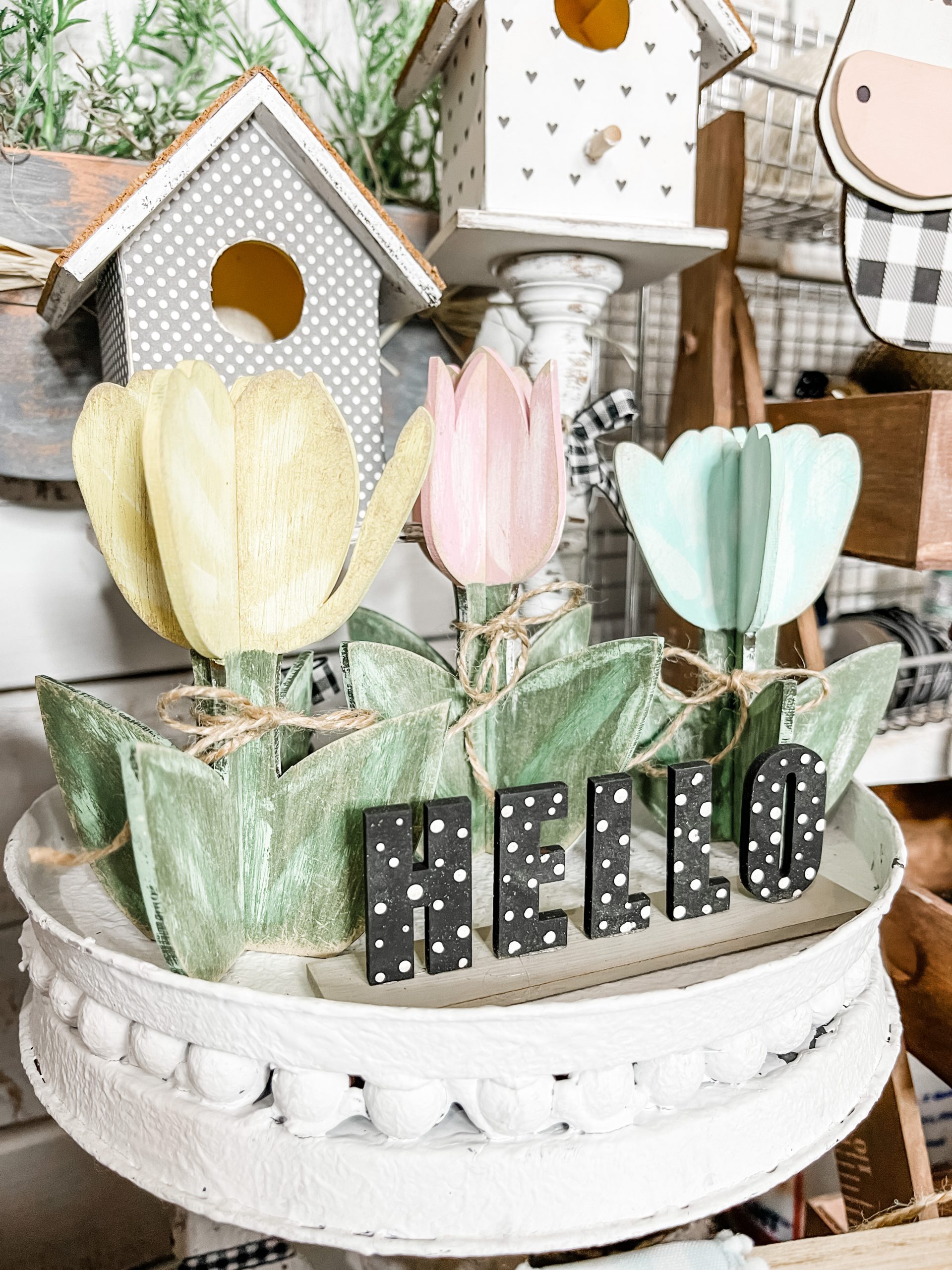 That really is as easy as it is!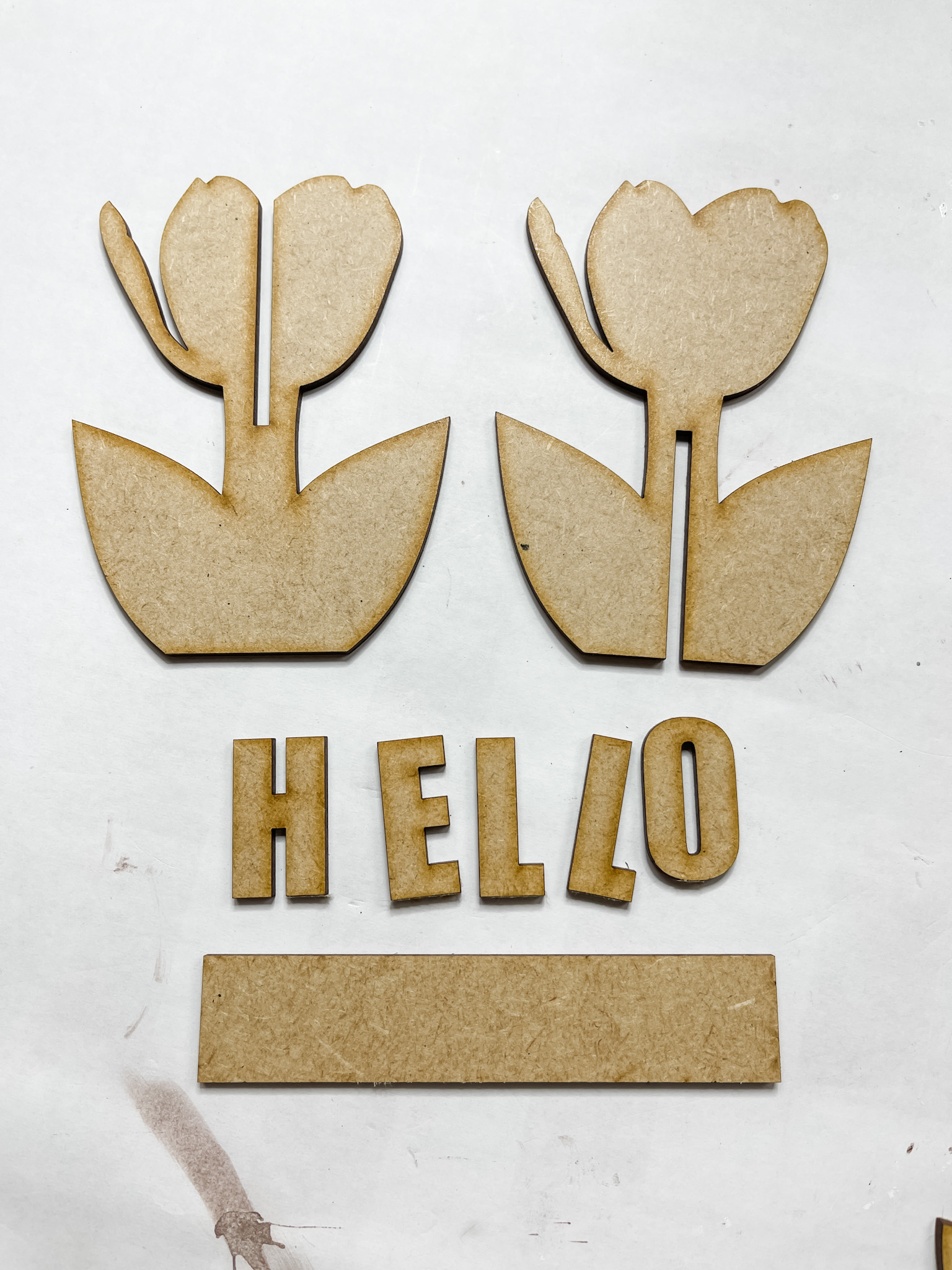 For the HELLO sign that comes with the 3D tulips, I painted the base with grey paint and the letters black with white polka dots.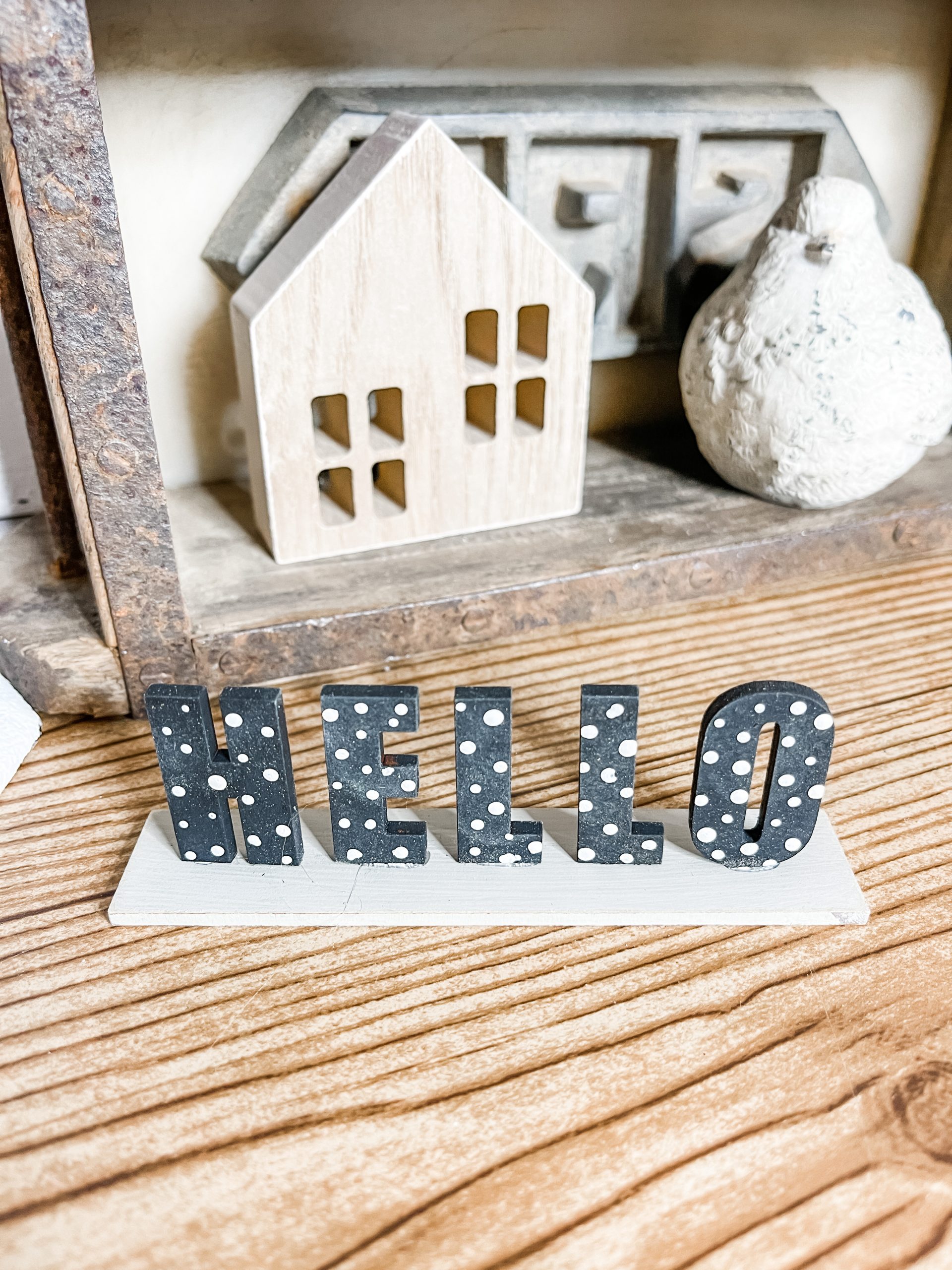 How would you decorate your 3D wooden tulips??
I hope you enjoyed this Tulips Craft Kit DIY Spring Decor as much as I did and decide to make one for yourself! I would love to see how yours turns out!
You should totally join my FREE Facebook group called On A Budget Crafts! It is a judgment-free community for DIY crafters to show off their projects and ideas.
Shop my other DIY Craft kits in my store! The farmhouse planter box DIY craft kit is shown below.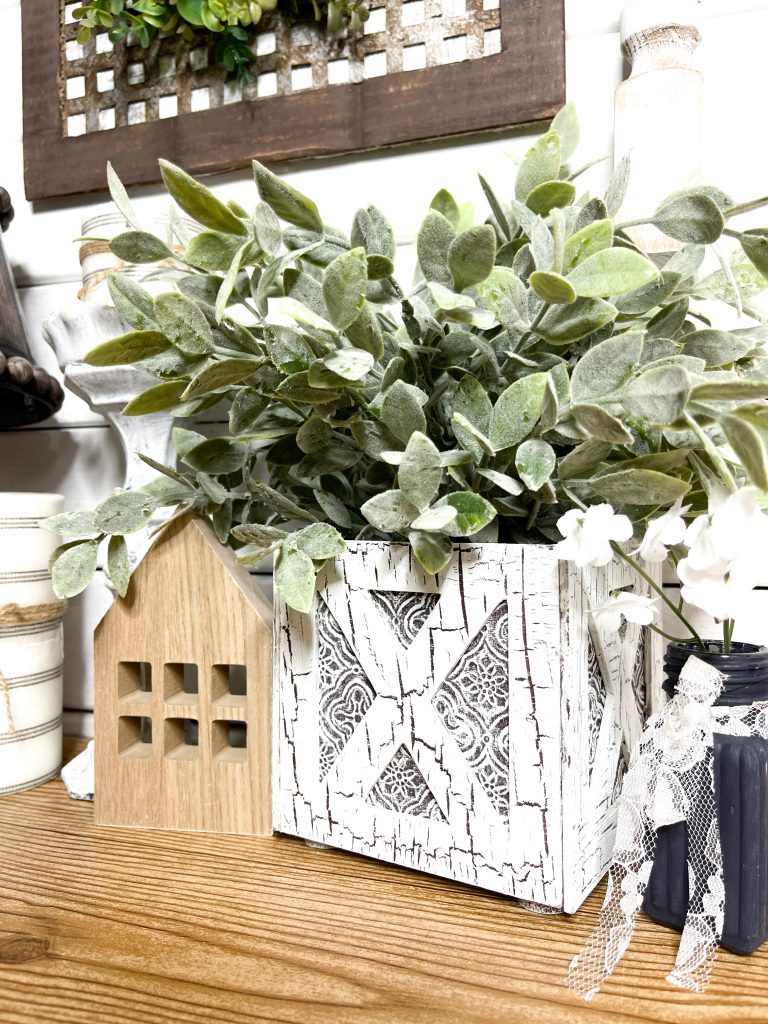 If you loved this DIY you might also like this DIY topiary!
Thanks for stopping by! XOXO Amber
You can also shop my ENTIRE AMAZON Favorites shop just click here! It's packed full of all the things I use and love. Here is the supply list I highly recommend every creative have on hand!!
Would you also pin my blog for later and get on my newsletter alerts? I would love to have you join my #craftycrew.
Inspired? Leave me a comment below! I love hearing from my readers!

Join my free "ON A BUDGET CRAFTS" Facebook group!