Farmhouse Style DIY Gather Sign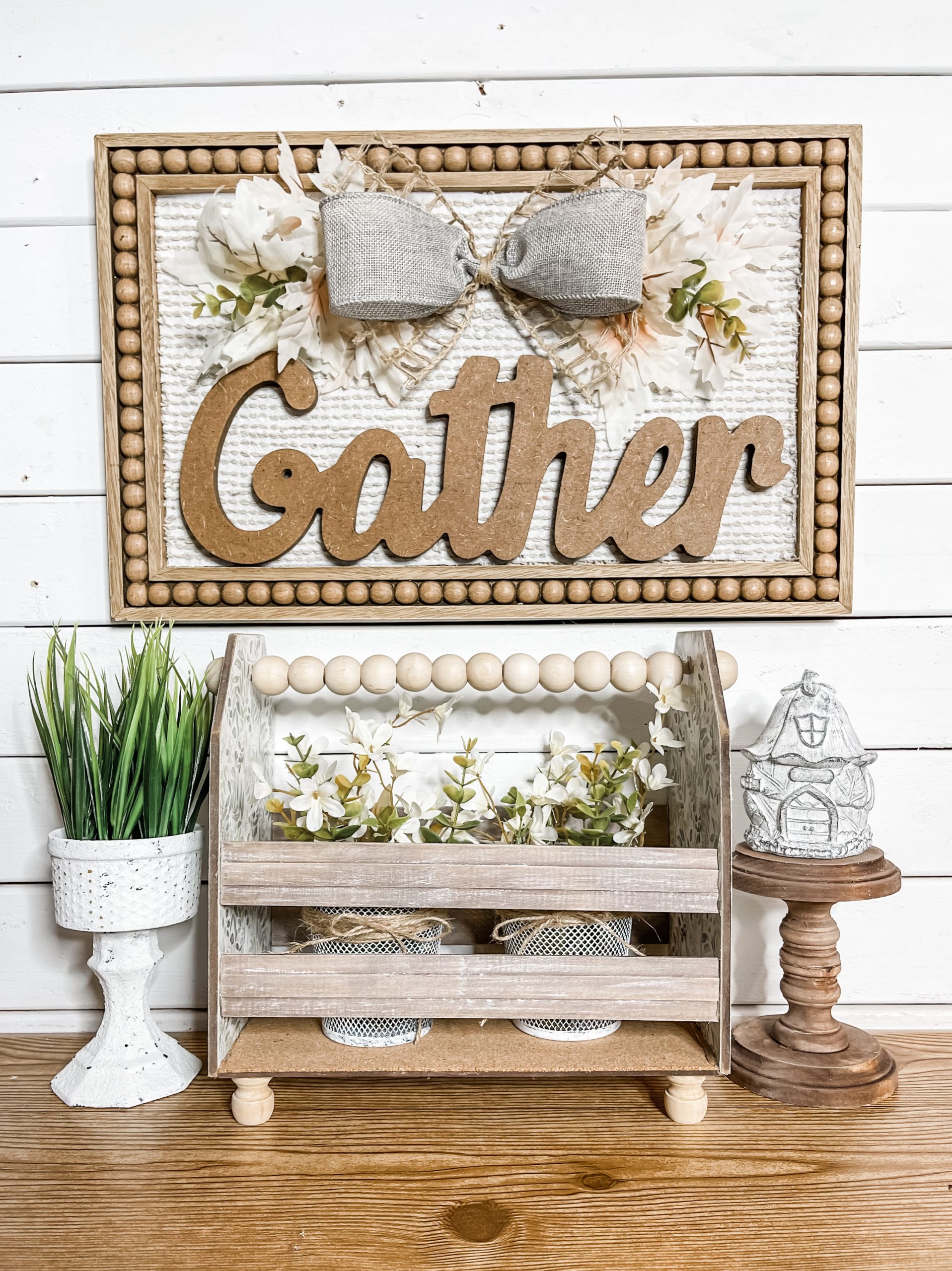 I am absolutely IN LOVE with this adorable farmhouse-style DIY gather sign! Seriously, I can't enough of it!
Even though I shared this project with other Fall DIYs, and I do think it would be the perfect addition to your Fall decor, I also think it would be amazing for year-round decor as well!
Watch the DIY tutorial video
I shared the quick DIY tutorial for how to make this Dollar Tree gather sign with a bath mat on my Youtube channel along with 3 other Fall DIY tutorials!
If you want to see the quick tutorial or check out the other 3 DIY ideas, you can watch the video on Youtube!
Check out these three Fall DIY tutorials!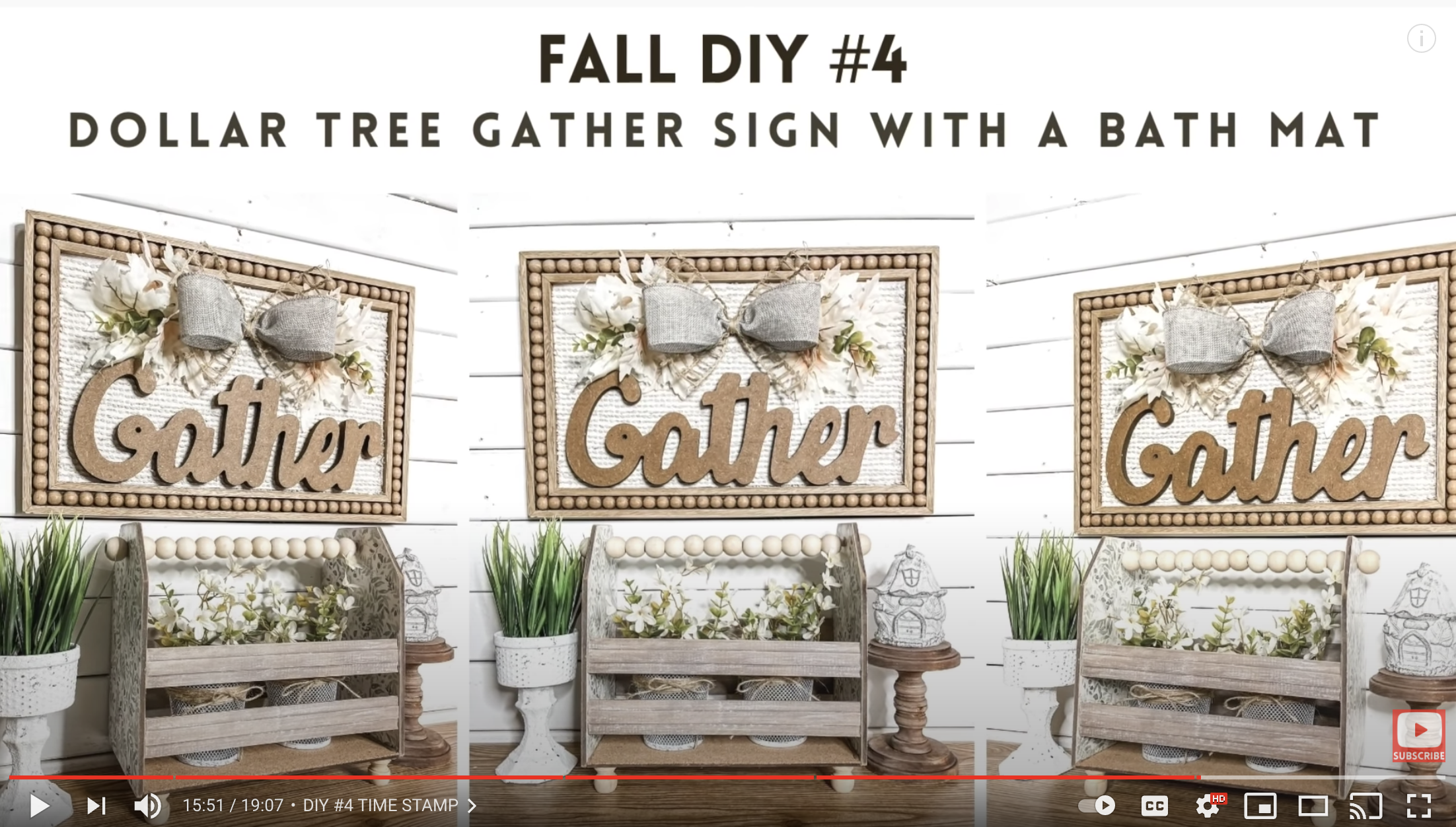 I recorded how to make this adorable farmhouse-style DIY gather sign during a LIVE video on my Facebook.
If you want to see the extended DIY process, craft along, or just join in on the fun conversations, you can watch the DIY tutorial on Facebook!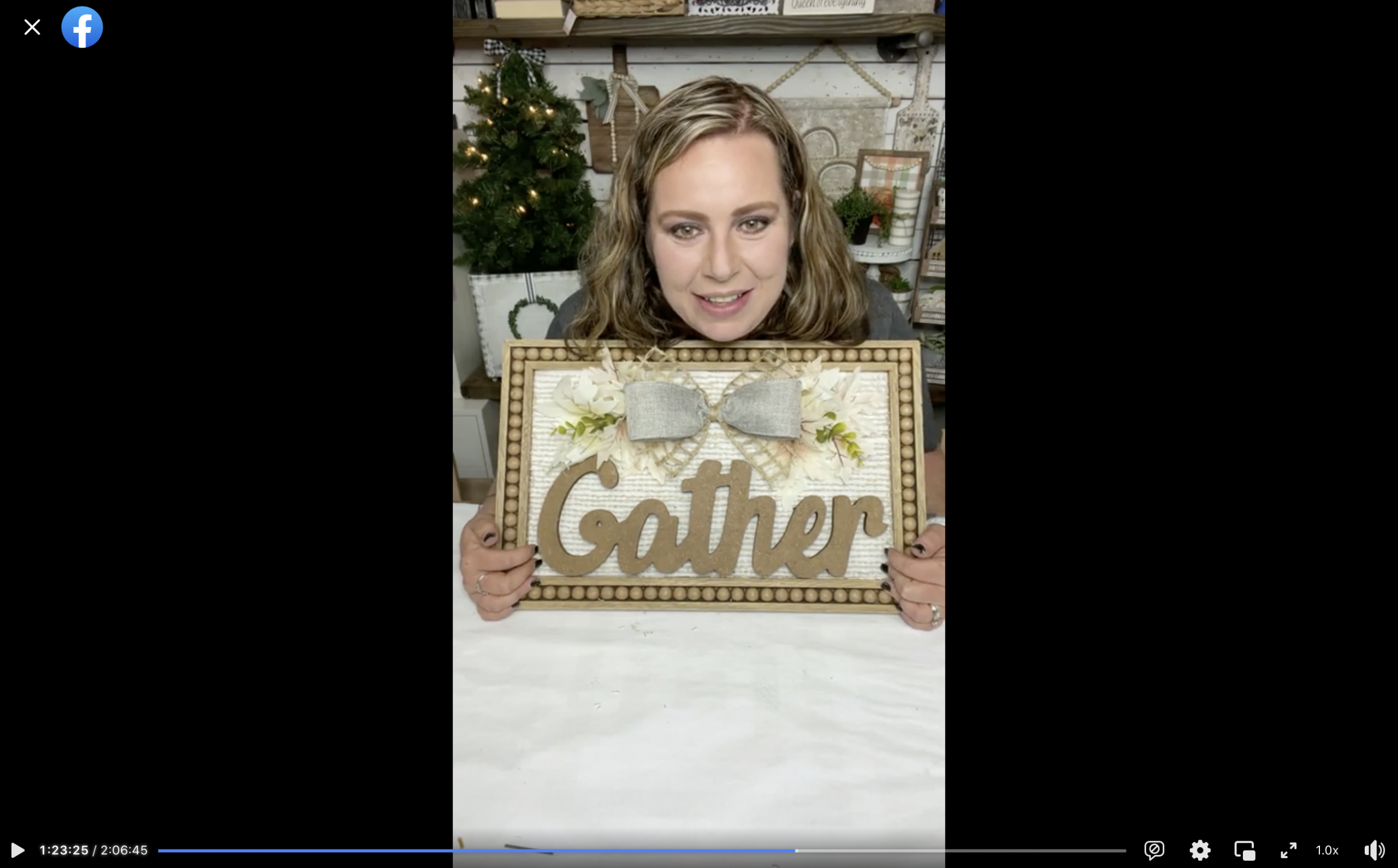 For this project, I will be using these items, but you can substitute where you want.
"As an Amazon Associate, I earn from qualifying purchases."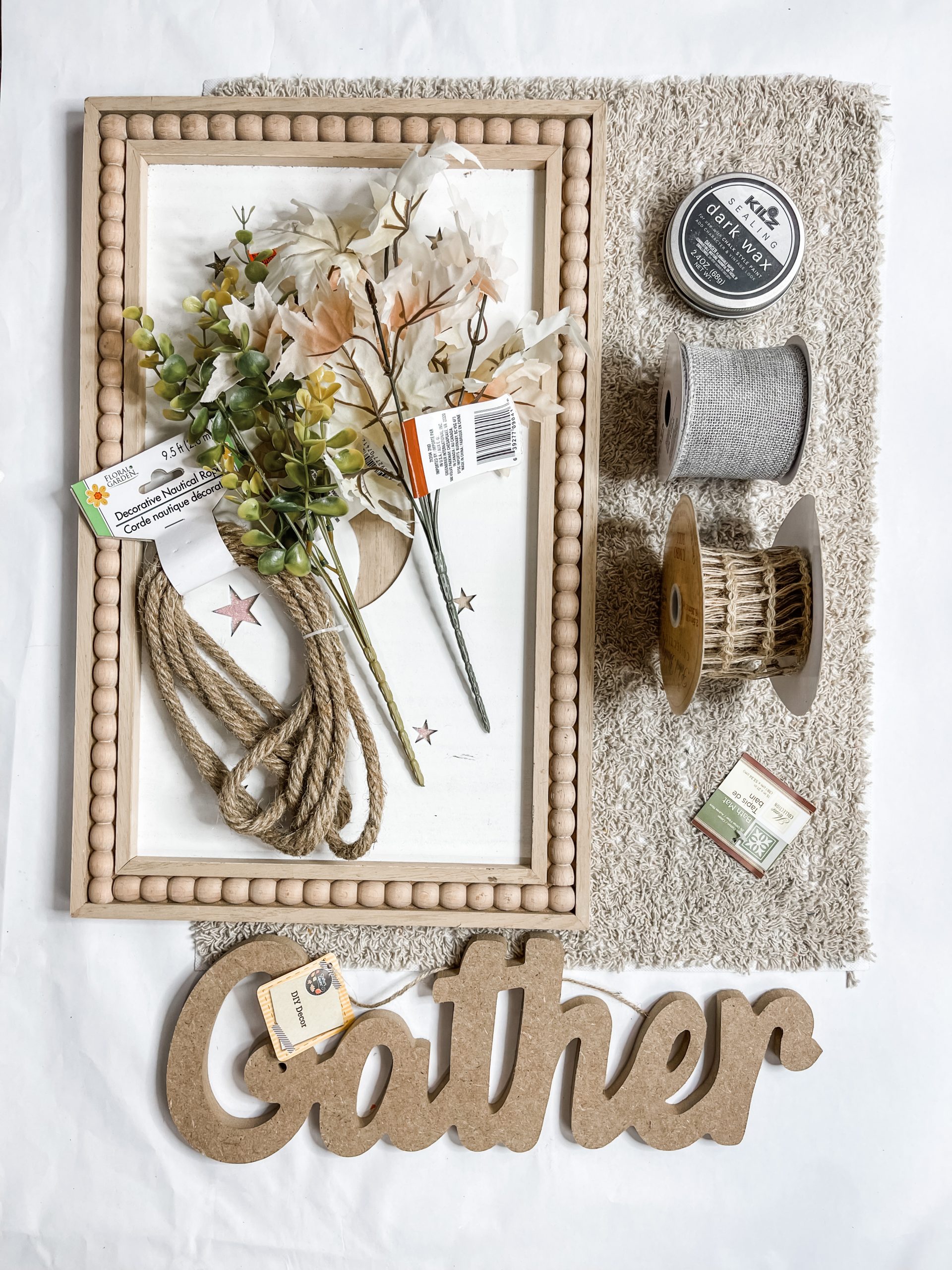 How to Make a Farmhouse Style DIY Gather Sign
I started this DIY by working on the Hobby Lobby clearance sign. I know a lot of people have told me that Hobby Lobby is too expensive for their DIYs, but they have some amazing deals!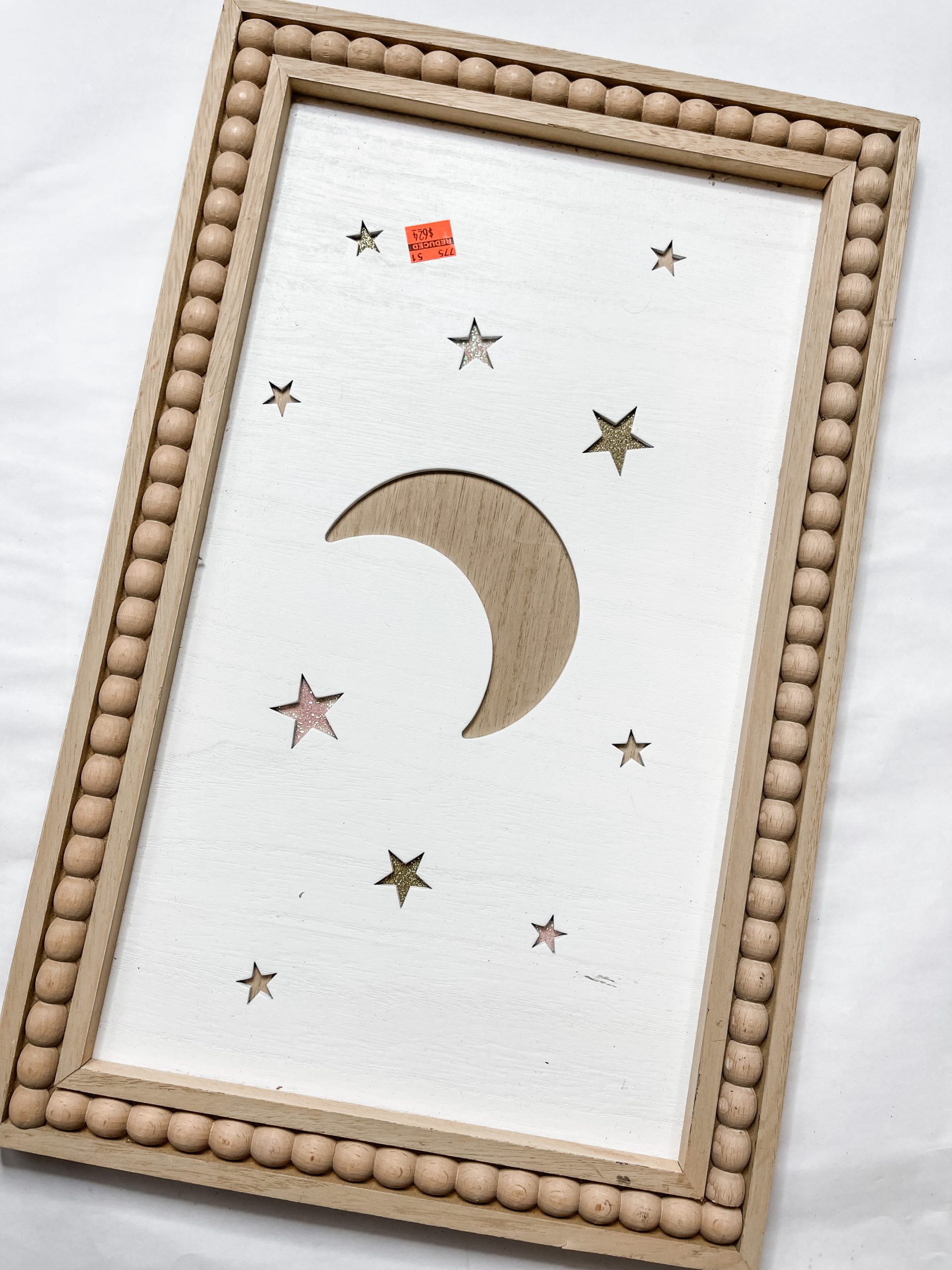 If I'm honest, I ALWAYS shop Hobby Lobby's clearance items, and that's where I picked up this amazing sign. The original sign would be great in a nursery, but I had to add my own twist to it!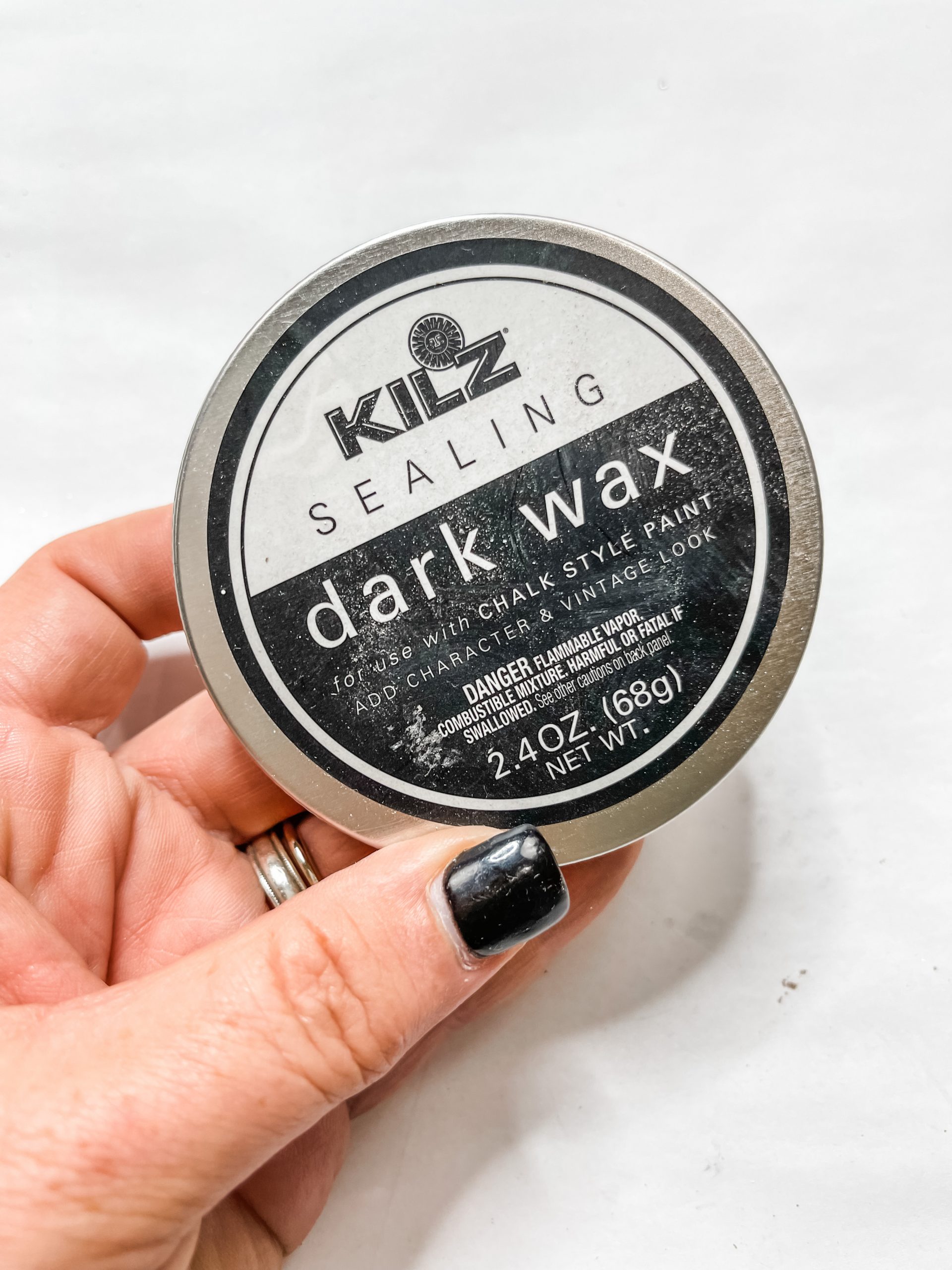 I waxed the frame of this Hobby Lobby sign with Kilz Sealing Dark Wax. Then, I moved on to the Dollar Tree MDF Gather lettering.
First, I coated the lettering with clear wax, then applied the dark sealing wax. Doing that gives the MDF almost a stained wood finish!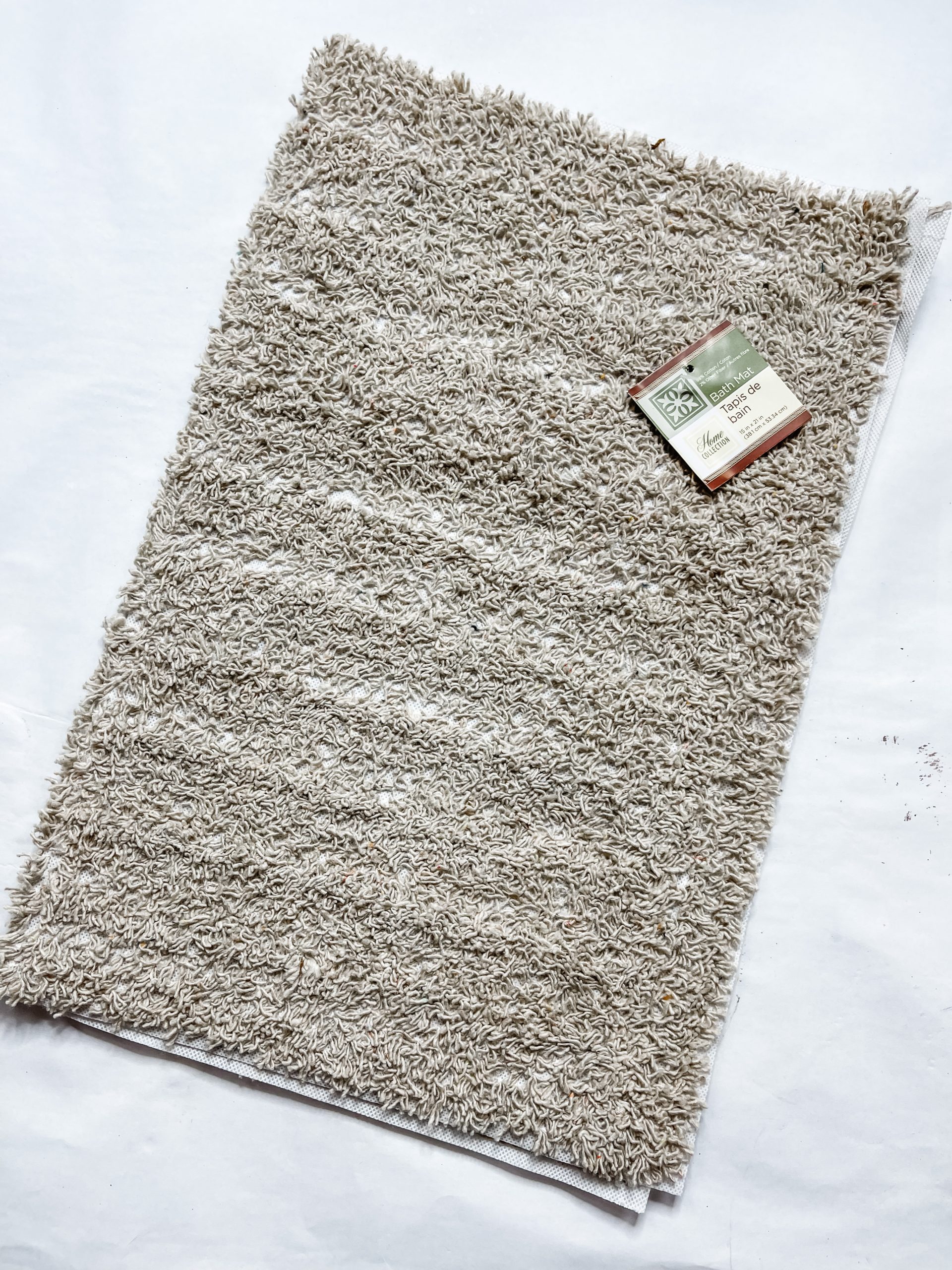 Once the frame was dry, I cut the Dollar Tree bath mat to fit inside the Hobby Lobby frame and hot glued it in place face down.
Bring it all together
Next, I cut the greenery and leaf sprays so they were individual stems and got ready to make the adorable bow.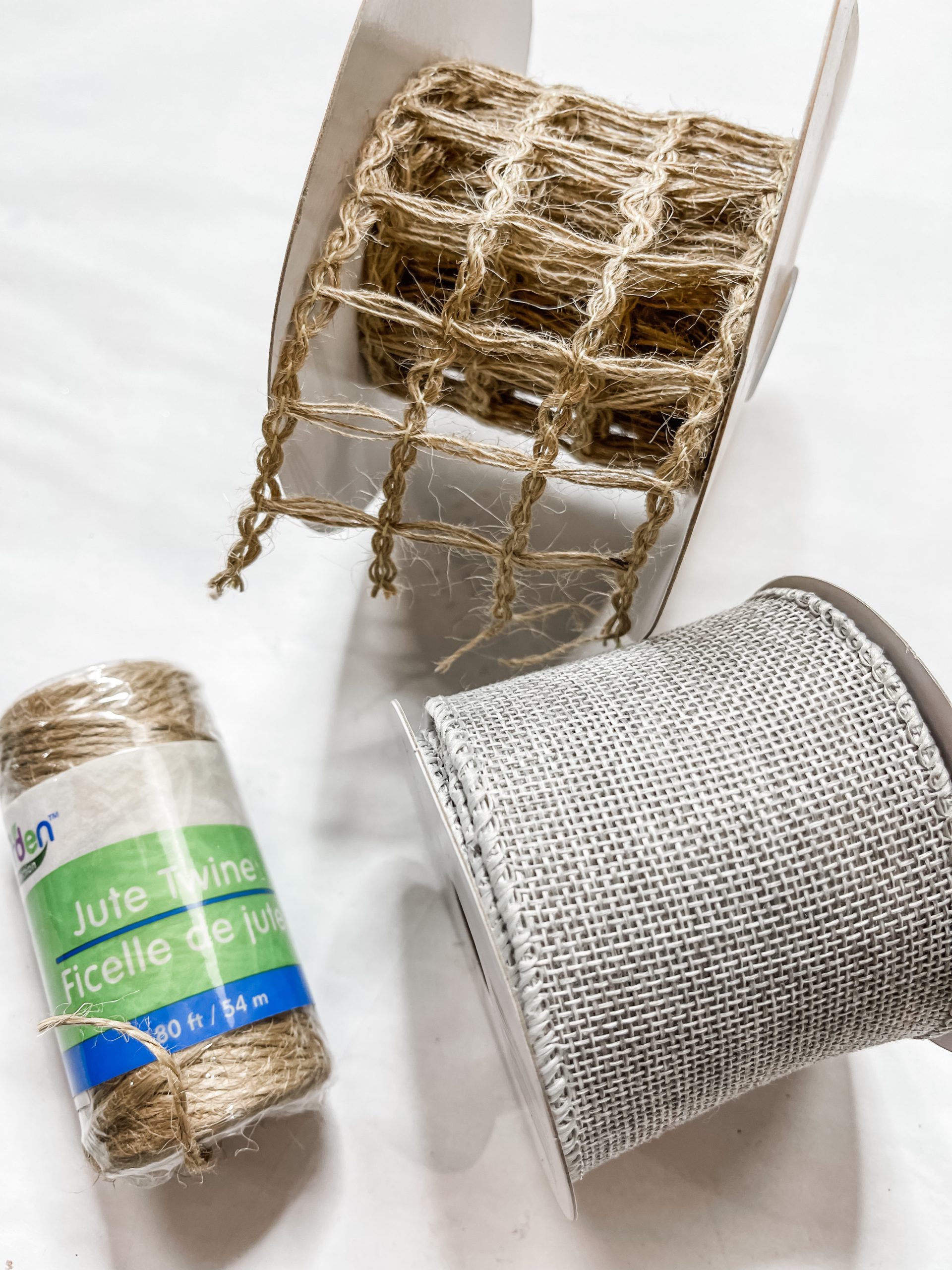 I cut two strips of the lattice twine ribbon and one long strip of the grey burlap ribbon. I looped the ends of the burlap towards the middle and hot glued them in place.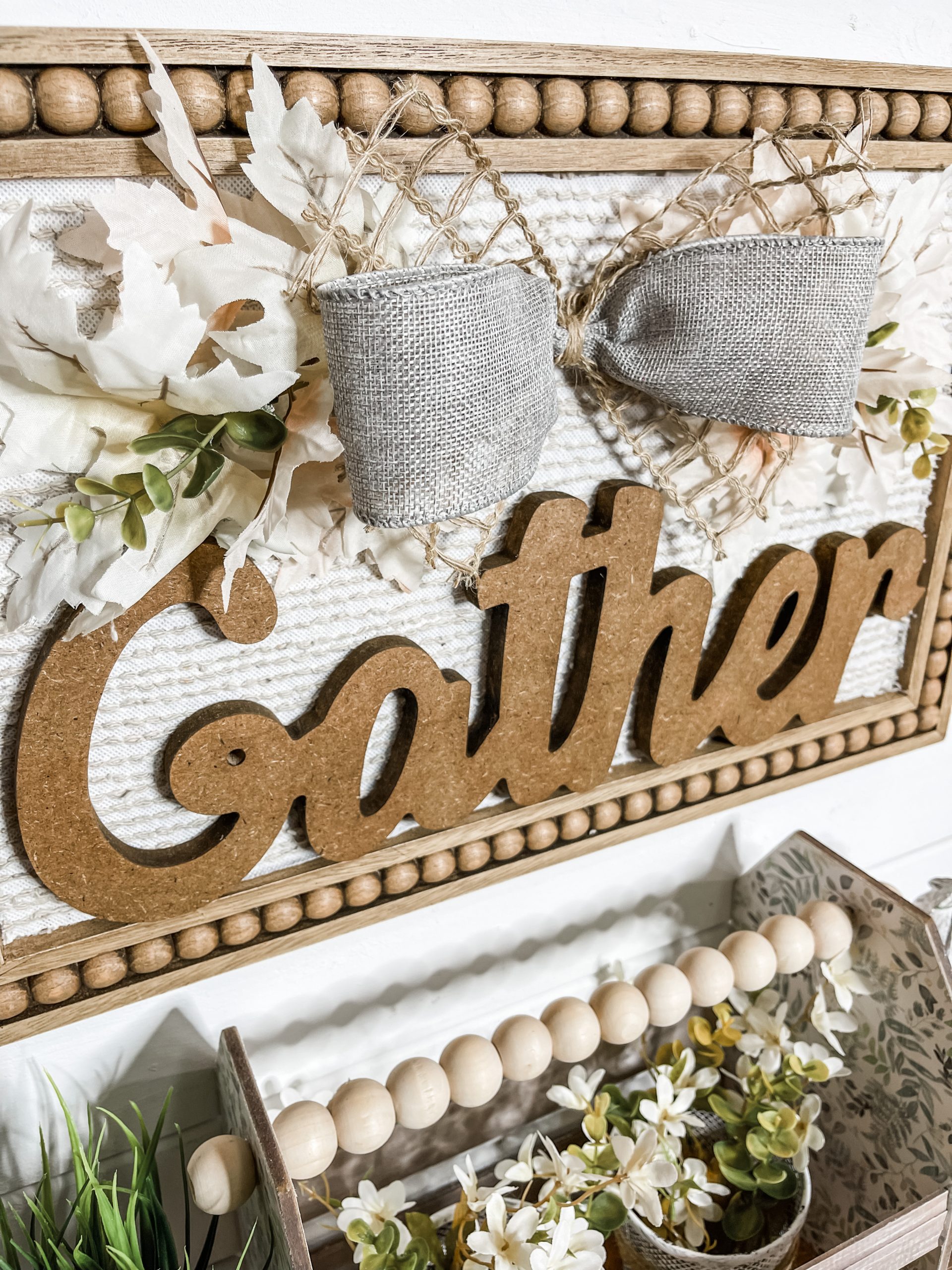 Then I pinched the ribbon in the center of the grey burlap, place it on top of the twine lattice, and wrapped jute twine around the center of the bow.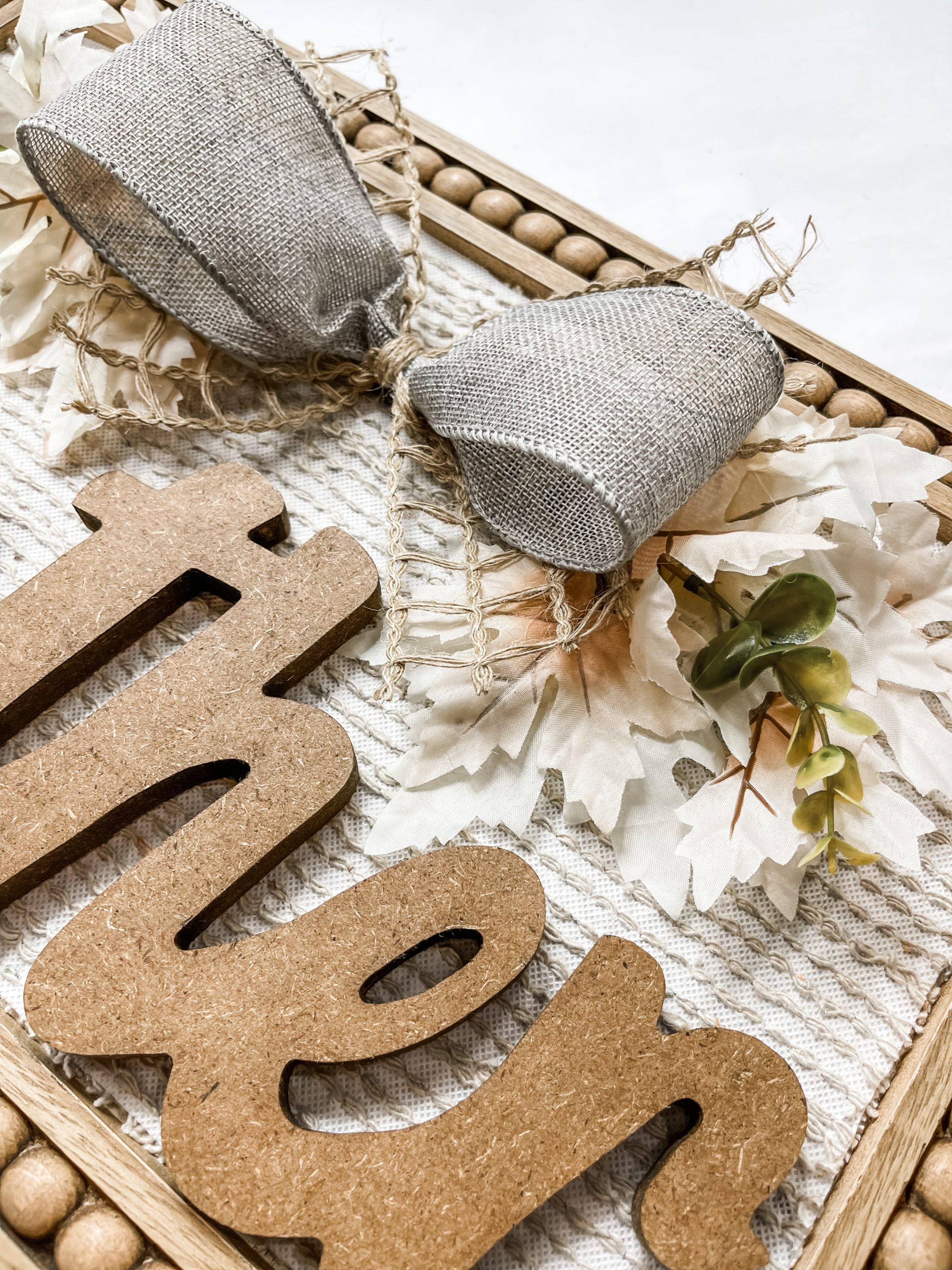 Next, I hot glued the greenery and leaves onto the Dollar Tree bath mat and hot glued the bow over the stems of the greenery and leaves.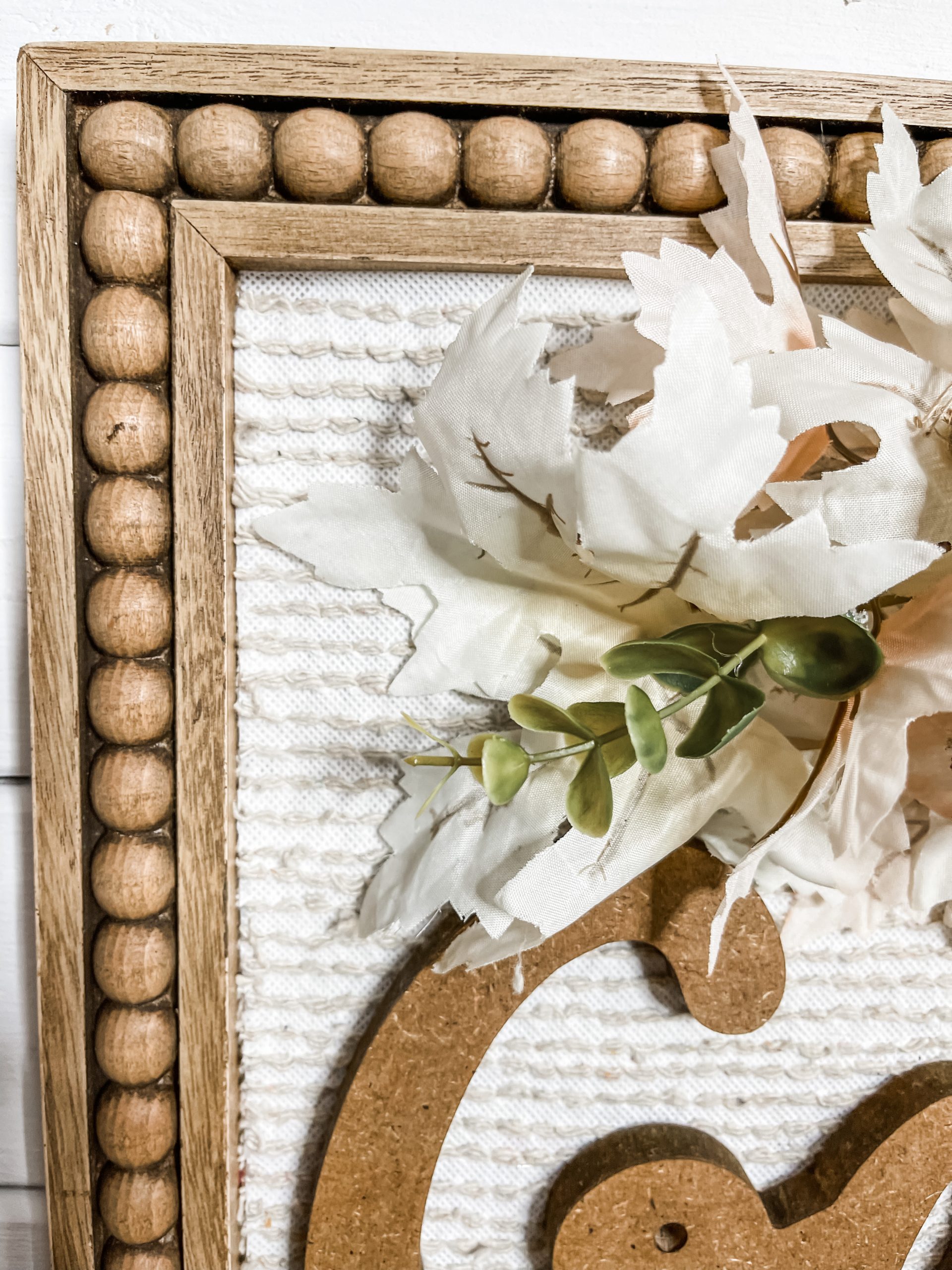 Finally, I hot glued the Gather MDF lettering just below the bow and greenery arrangement!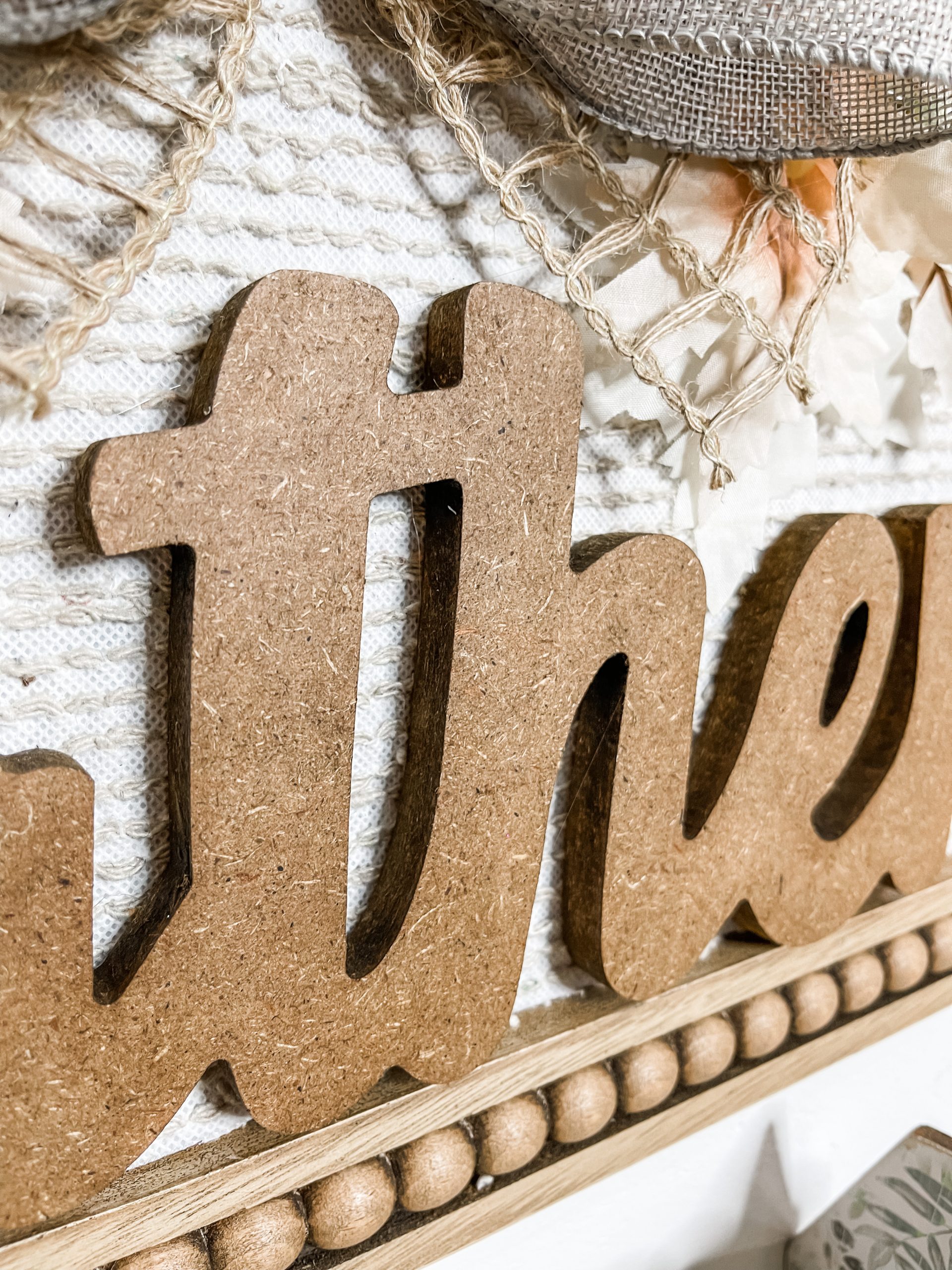 I hope you enjoyed this Farmhouse Style DIY Gather Sign as much as I did and decide to make it for yourself! If you do, I would love to see how yours turns out!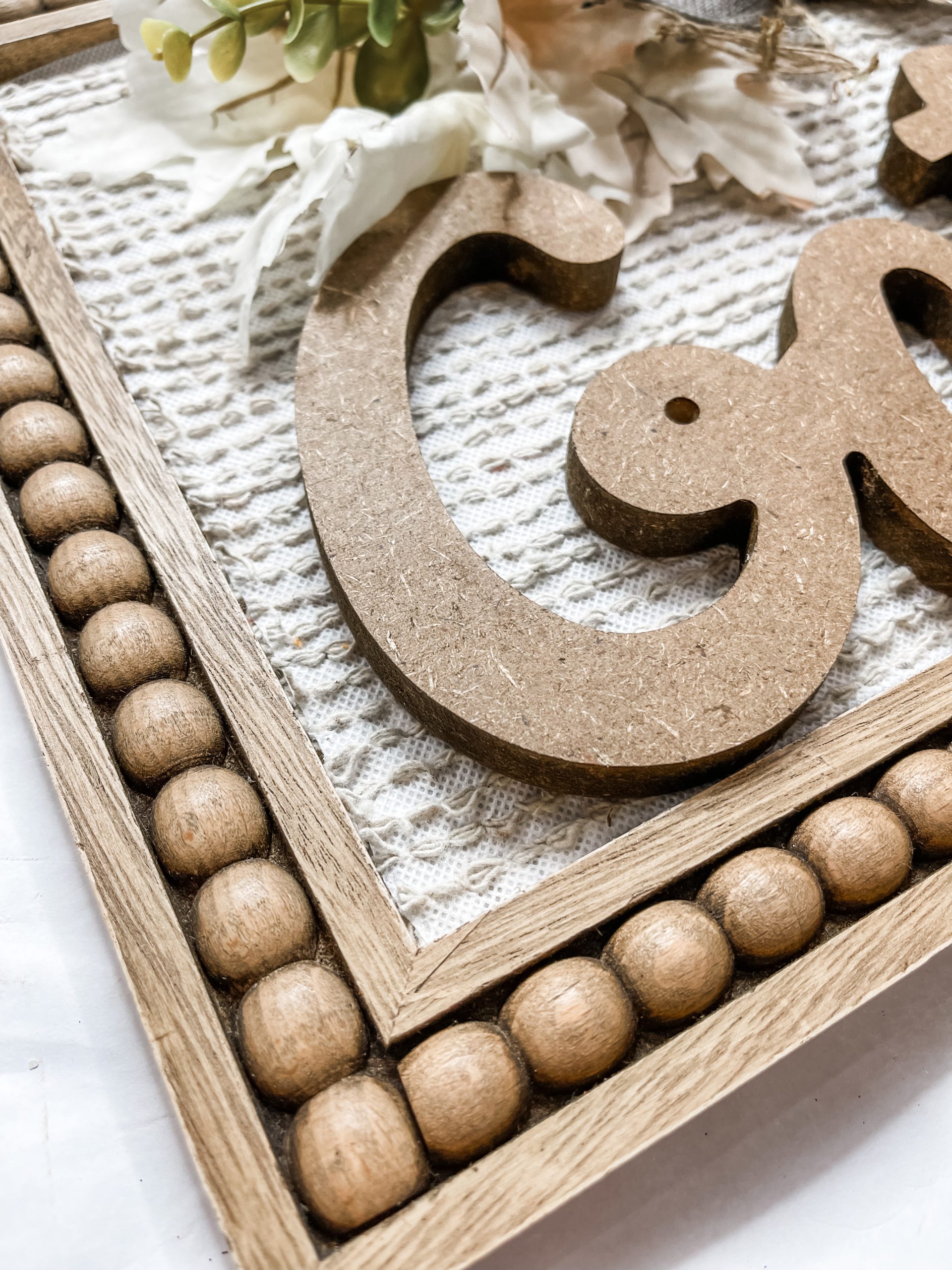 You should totally join my FREE Facebook group called On A Budget Crafts! It is a judgment-free community for DIY crafters to show off their projects and ideas.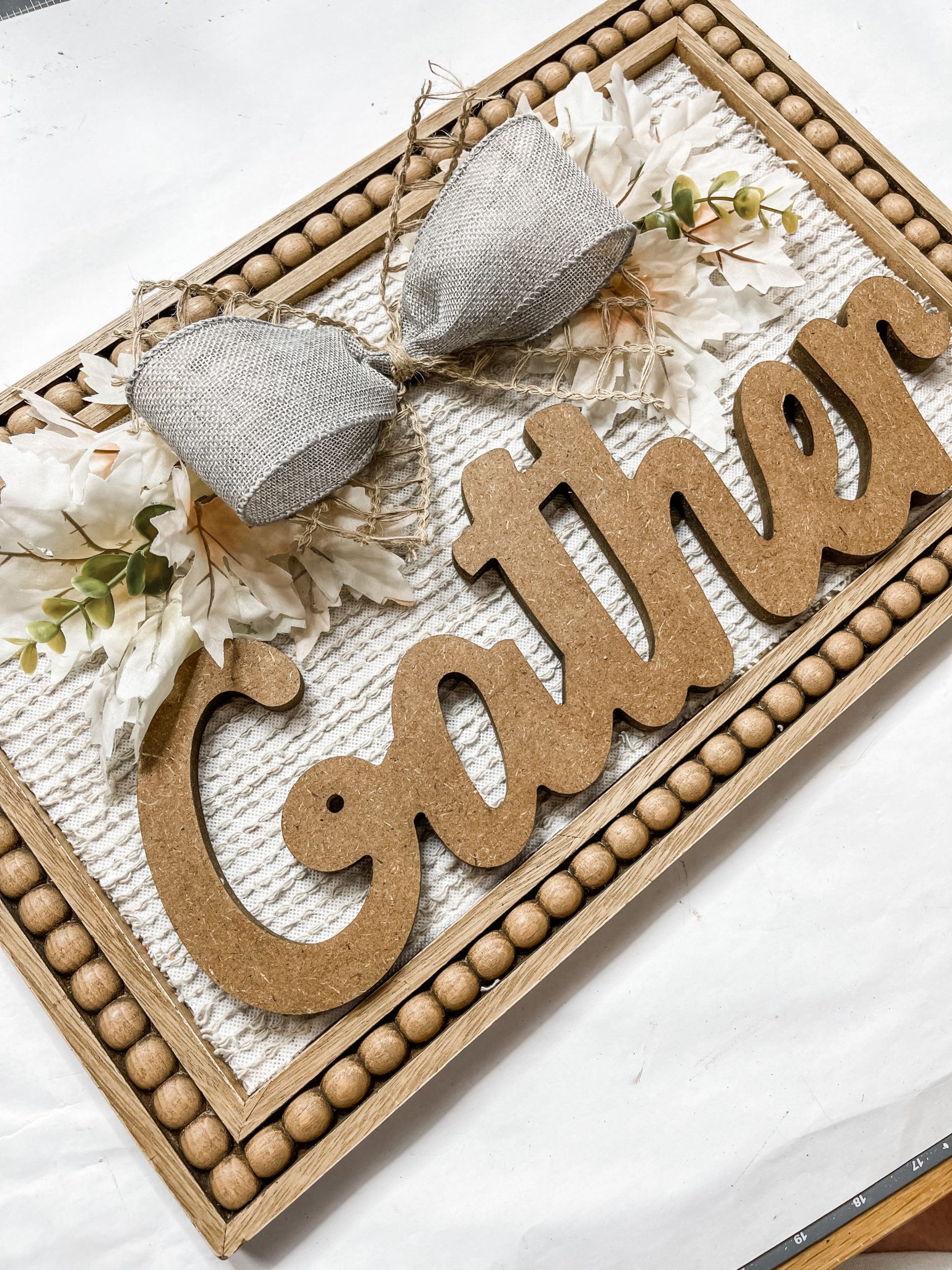 If you loved this Farmhouse Style DIY Gather Sign, you might also like these DIY ideas!
Thanks for stopping by! XOXO Amber
You can also shop my ENTIRE AMAZON Favorites shop just click here! It's packed full of all the things I use and love. Here is the supply list I highly recommend every creative have on hand!!
Would you also pin my blog for later and get on my newsletter alerts? I would love to have you join my #craftycrew.
I email alerts about new blogs like this Farmhouse Style DIY Gather Sign so you're always up to date on fun, new DIY ideas!
Inspired? Leave me a comment below! I love hearing from my readers!

Join my free "ON A BUDGET CRAFTS" Facebook group!