Friendsgiving Free Printables 2020 Thanksgiving Ideas
OH MY GOODNESS!! Y'all, this one right here is special to me! It's a storytime and Friendsgiving Free Printables 2020 Thanksgiving Ideas kinda post! That is right! Friendsgiving!
Not only is this post specially created just for you my readers and amazing followers, this one is extra special,
I had the absolute best time collaborating with my good friend and DIY guru Melanie Ferguson – Southern Crush at Home she also has a super awesome DIY Blog, plus she is the owner and creator behind the Craftathon
In fact, Melanie and I are going to be going LIVE on Facebook TOGETHER, NOVEMBER 3rd 2020 at 7 pm CST starting on my Facebook page and at 7:30 pm EST we will finish off over on her Facebook page side by side crafting using the printables we designed.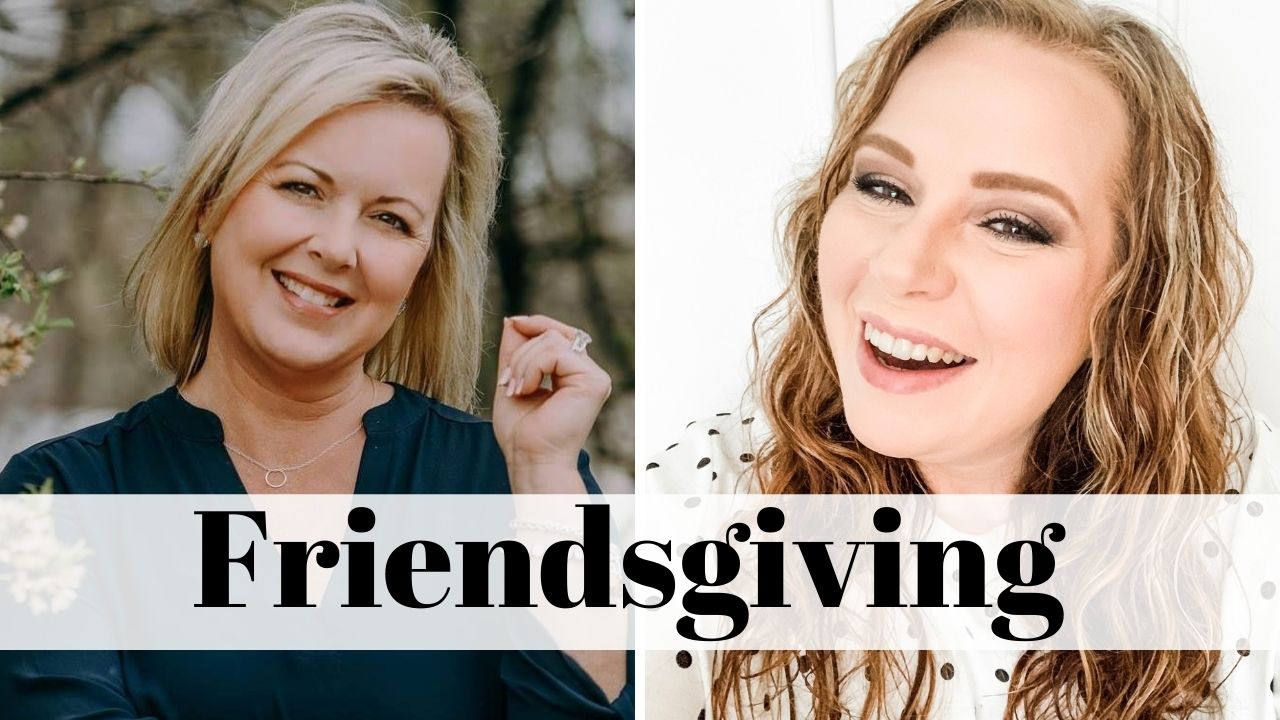 Meet my friend Melanie!
Melanie and I are not only lovers of DIY, Crafting, and decorating "all the things" we are both also former Brick and Mortar store owners! That is sorta how we met! It just so happens that, we were in a mutual business group together and our paths crossed!
We have been chatting it up during the late-night hours for quite some time ever since!
We are always talking about YOU! Our crafty DIY friends! Thinking up new ideas just for you! That is where the Friendsgiving Free Printables 2020 Thanksgiving Ideas came in! If I were a betting person I am pretty sure most of you all know her already.
But if you don't, you should totally get to know her!
Late one night, let's be honest it was the wee hours of the morning, if I recall it was somewhere around 3 am my time! We started dreaming up this Friendsgiving Free Fall Thanksgiving Printable collaboration with each other!
Each of us would create our own designs and we would pair them up to create a fall feel with a touch of Thanksgiving printable bundle just for our awesome followers. THAT IS YOU!
Friendsgiving Printables Just for you!
Here is how it works. You will get my two printables right here on my blog! Scroll down to claim mine!
After you get my printables you will head on over to Melanie's Blog and get hers! Get them here on her site!
You will want to get these Friendsgiving Free Printables for 2020 before Melanie and I go live on Facebook on November 3rd, 2020 starting at 7 pm CST (that is 8 pm EST)
That way you have them ahead of time if you want to craft with us! Get her's here and grab mine below!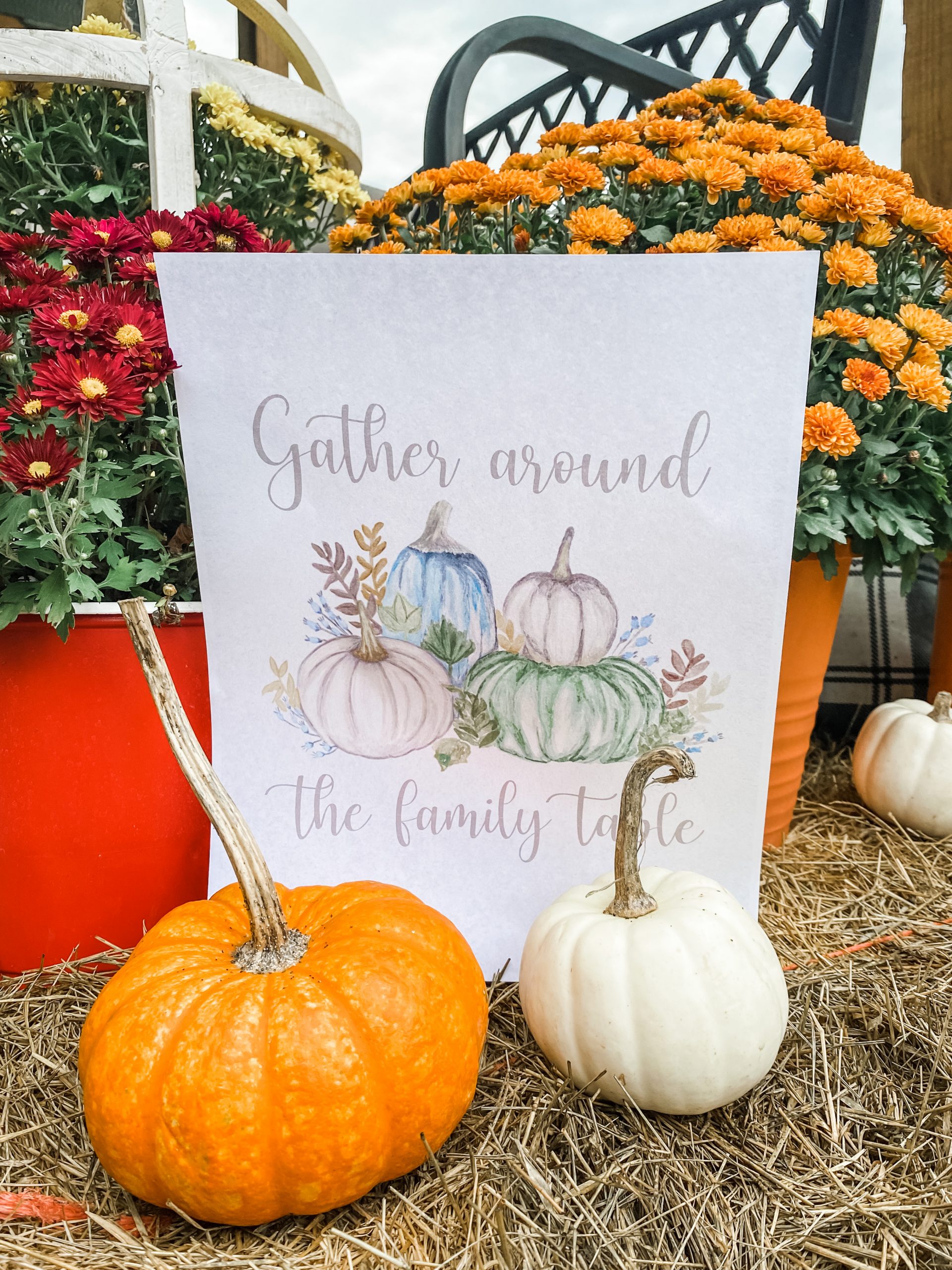 Even MORE PRINTABLES
You can also look through all my other printables in my shop you can find them all here!
I have a ton of them I have designed. BUT If you want to save money you might want to consider joining my private crafting group the Creative Haven, all my printables are included with a paid membership.
That is a HUGE VALUE! Learn about the Creative Haven VIP exclusive members-only club here!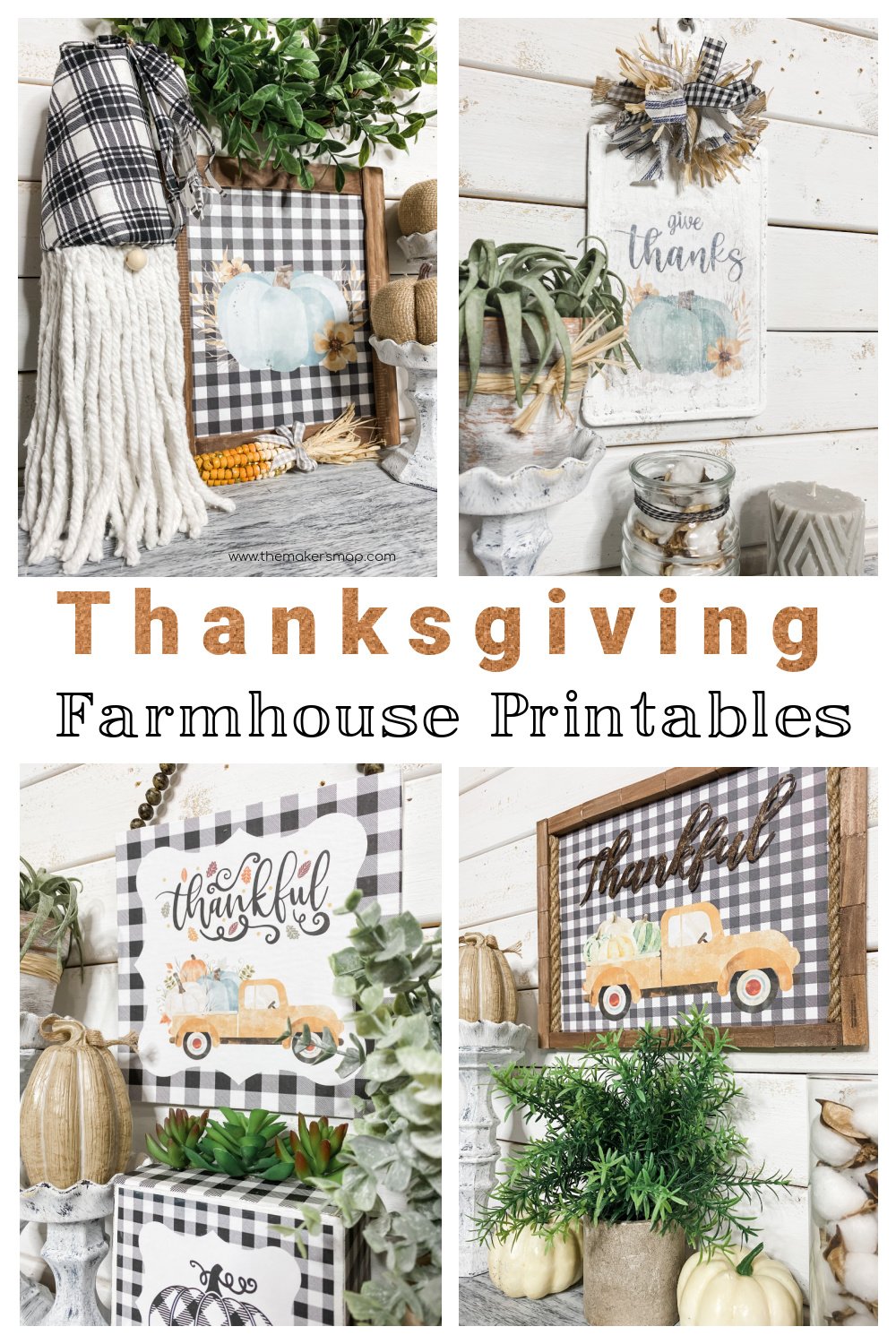 Plus, Here are some of my other DIY's that might inspire you, I have used printables for them just to give you an idea of what you can do with printables.
4 Fall Farmhouse DIY's, Free Sunflower Print Design, Free DIY Pumpkin Template Printable, 5 Free Farmhouse Fall Printables, Jolly Farmhouse Christmas Printable
Free Printables are also on my website like this one! Merry Christmas Printable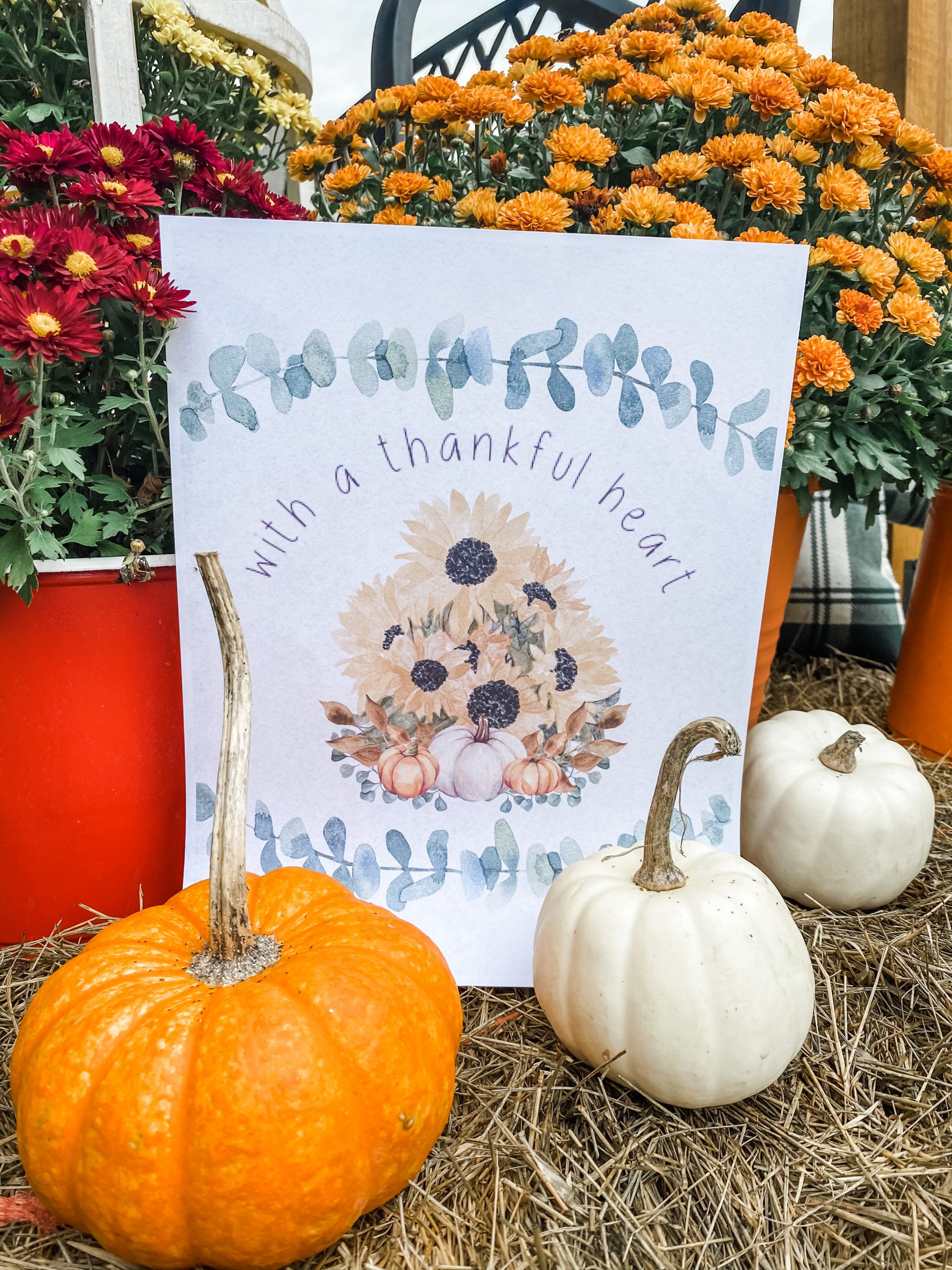 A little about Friendsgiving
How did Friendsgiving get started? Friendsgiving started not so long ago, and word on the street is that it started with a simple tweet back in 2007!!
I don't really know a whole lot about it but I do know that up until we were all ordered to social distance, stay home and basically not socialize with humans like we normally would, Friendsgiving was a pretty popular gathering event.
When is Friendsgiving? It is typically the week before Thanksgiving or the weekend before Thanksgiving.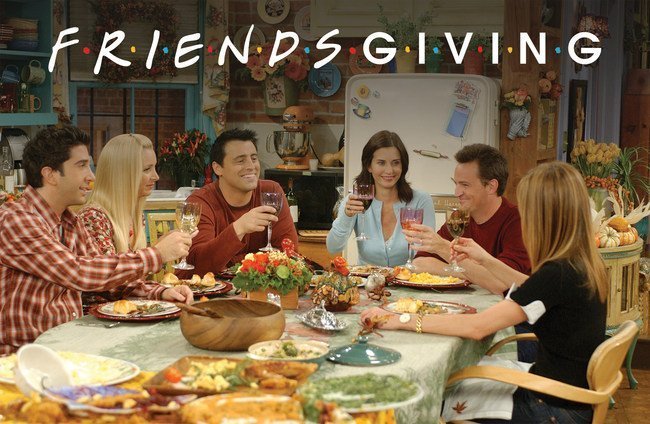 I always loved the show Friends!
Did the show Friends have anything to do with Friendsgiving? I think many want to give credit to the show Friends for the way these friends treated each other like family, however personally I don't think there is any proof in that theory.
But, hey! I was an avid and loyal watcher of friends back in the day! Any of you watch every episode and sometimes wish you had friends as they did. Even if it was scripted. lol
Is there a movie called Friendsgiving? Yes, there is a movie that was released on October 23rd, 2020 called Friendsgiving.
Might be a movie you add to your family gathering festivities when you get together for Friendsgiving or Thanksgiving. You can read about it here and decide if the film is for you!
Fun Fact: The word Friendsgiving was just added to the dictionary in January 2020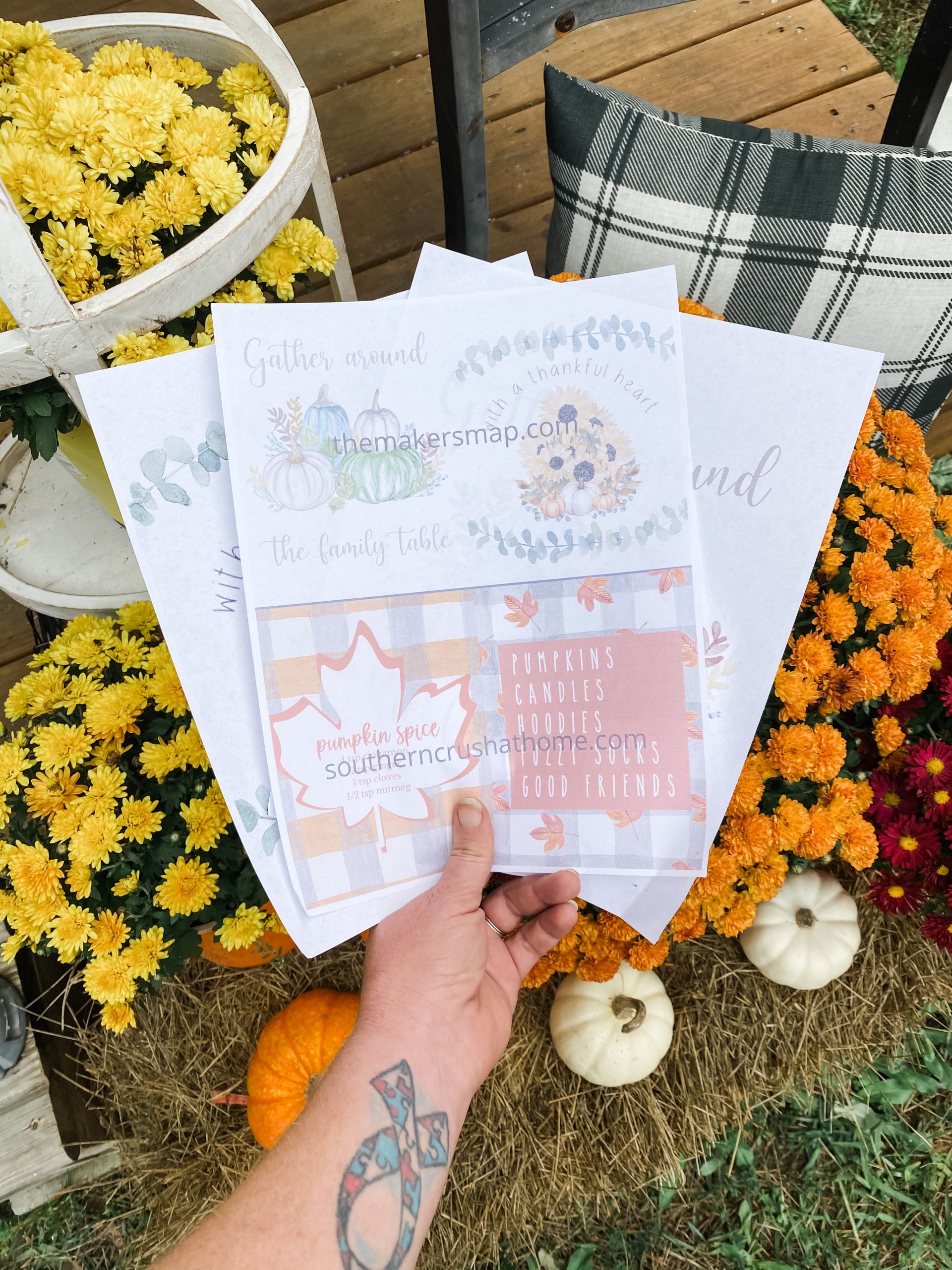 Let's talk about these printables!
The top 2 are my designs! In fact, I created my designs using Procreate! Yes, I drew mine! What can I say, I really am a creative at heart!
If you have never heard of Procreate, you should look it up. It is an app made just for the iPad and an Apple pencil!
I am sorta in love with Procreate! In fact, I get all the brushes that I use at Creative Market! These are my fav brushes!
And Melanie's are the bottom two! I absolutely love hers! Buffalo check printables, YES PLEASE!
Even though our designs are very different I think it shows off our creative minds in different ways! We are all different and that is ok!
How I will use these Friendsgiving printables
After November 3rd, 2020 when Melanie and I go live, I will share with you all the supplies you will need and exactly how I will be using the printables I created!
You will find the Friendsgiving DIY projects here on my blog!
I would love to know in the comments a few ways you would use these printables and maybe you can guess how I will be using mine!
Plus you can purchase my FULL-SIZE printables that are bundled here in this post over in my shop! Remember, I can also print these and mail them to you! You can browse the Printed or Digital Files in my shop!
Even more, ways to use printables!
There are so many ways you can use these printables, you can use them to create signs, embellish glass, decoupage with, cut out, and tie to a tag, the ideas are endless.
But they are a great way to create Thanksgiving table setting and centerpiece ideas too.
Oh, I almost forgot. These would also be great to print out, cut out, and create shelf sitter decor too!
Don't forget to hop on over to Melanie's site and get her printables before you go!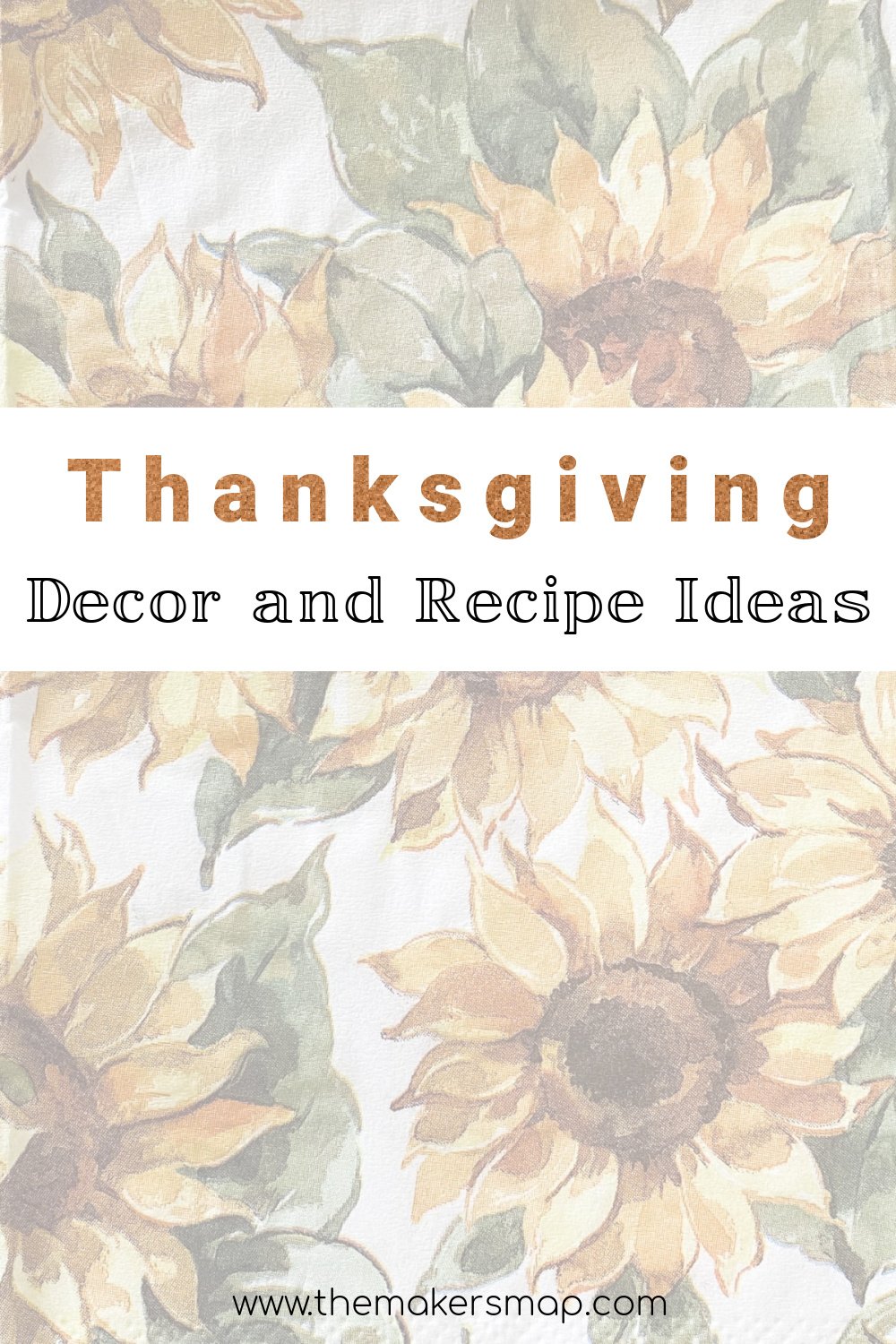 Here are a couple of Thanksgiving ideas I think you will love.
Thanksgiving Bowl Fillers, Thanksgiving Punch Recipe , Thanksgiving Table Centerpiece Ideas , Thanksgiving Pumpkin Topiary Floor Decor DIY
Thanks for stopping by! XOXO Amber
You can also shop my ENTIRE AMAZON Favorites shop just click here! It's packed full of all the things I use and love.
Here is the supply list I highly recommend every creative have on hand!! Would you also pin my blog for later and get on my newsletter alerts? I would love to have you join my #craftycrew.

Join my free "ON A BUDGET CRAFTS" Facebook group!
PIN THIS POST FOR LATER!