Free Sunflower Print Design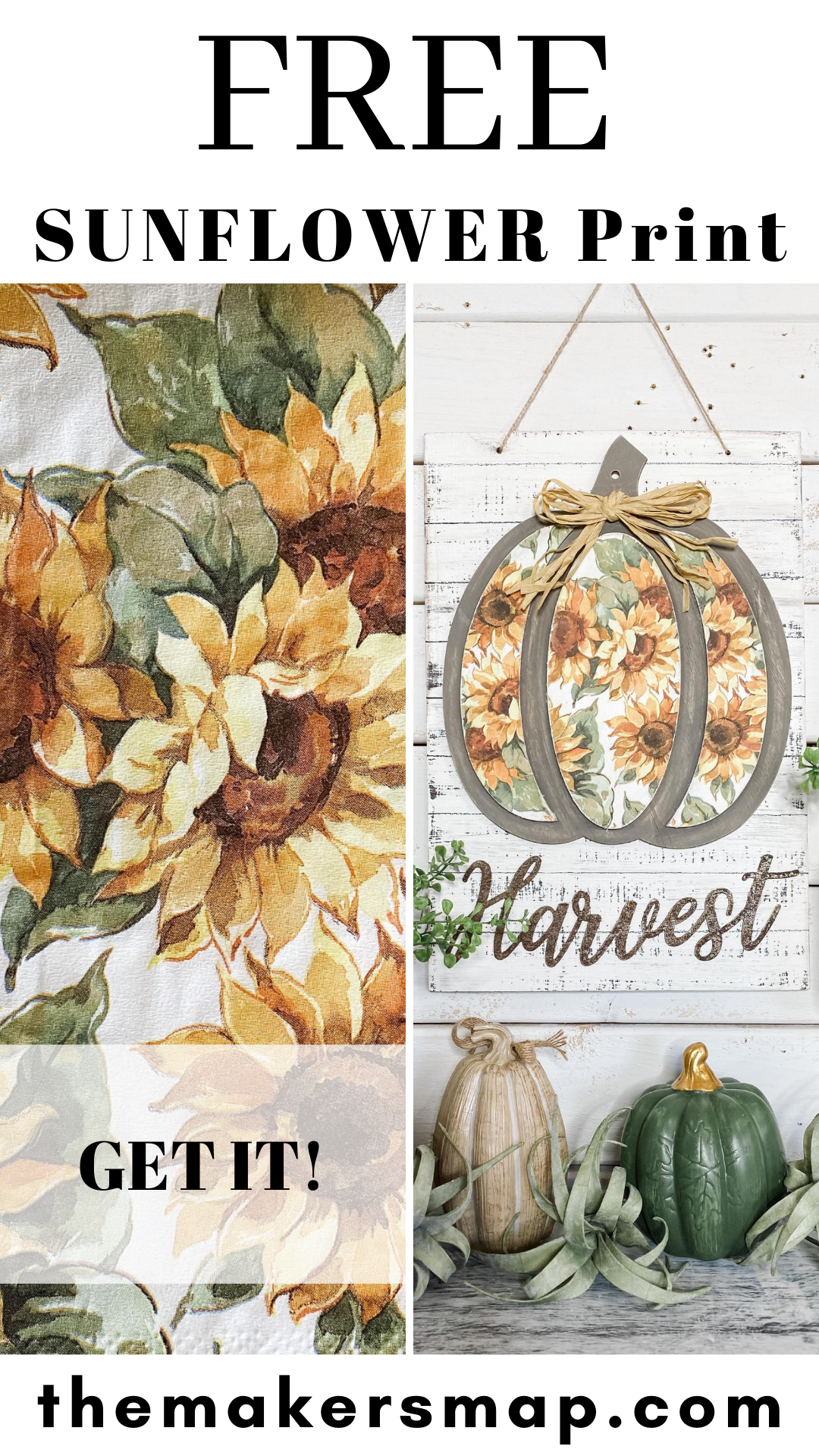 I made this Free Sunflower Print Design from a popular napkin. My followers and friends kept telling me that they couldn't find the napkin in Dollar Tree stores ANYWHERE, but they really wanted to use it in their DIY crafts. I was lucky enough to still have some of these napkins, so I decided to turn the napkin design into a FREE printable resource for my #craftycrew.
Talk about POPULAR
I was shocked at the popularity of this DIY I did! Fall is creeping up on us, and I knew I wanted to do something neutral and yet fall to go in my home. (I'm really honestly a mess when it comes to my home style) I love everything – Buffalo Check, Boho, Farmhouse, Industrial….. I can not decide! (I'm sure others struggle with this too.)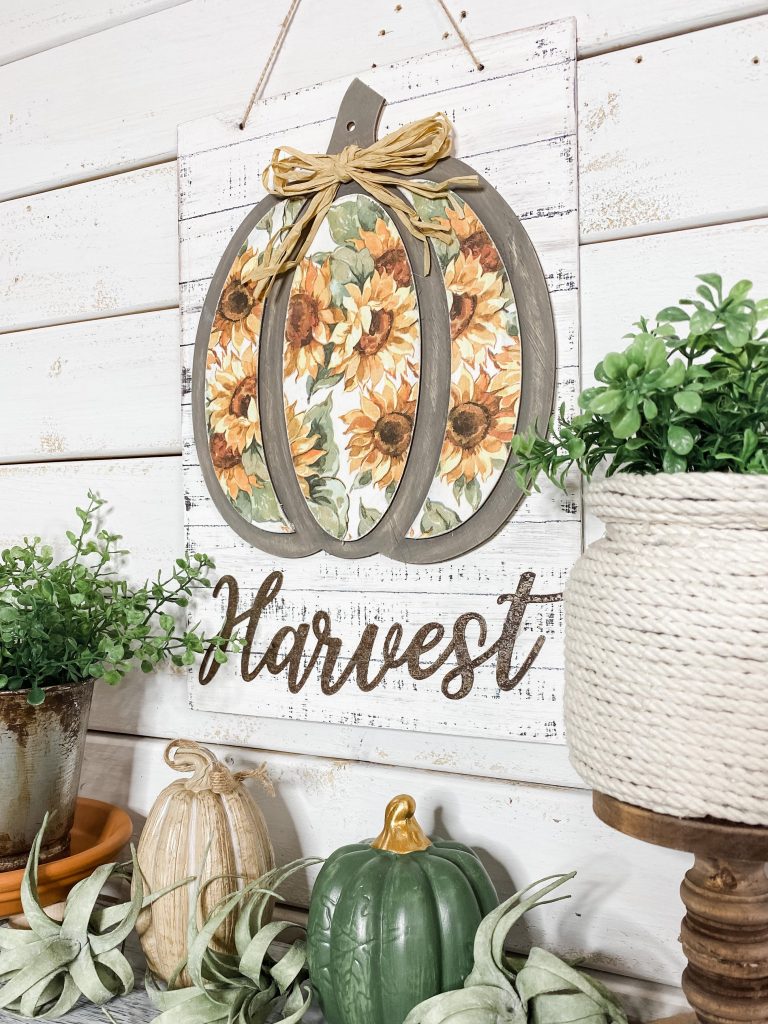 Here is what the Free Sunflower Design Print looked like on my project (of course I used the napkins, not this printable). But If you have not been able to find this napkin print, you can get the design below.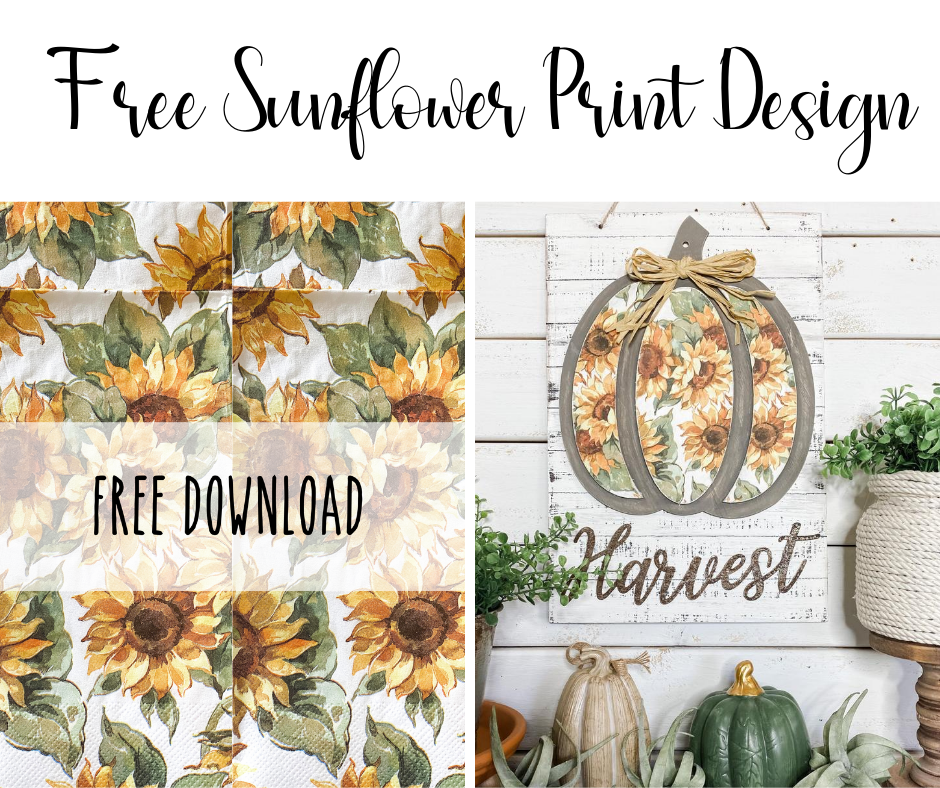 GET THE FREE PRINTABLE HERE
I can not promise your design will turn out exactly like mine, after all, you will be printing yours. I had to pull apart napkin plies that were thin, so understand that yours may not look exact. The placement and size could be off as well.
You can find more free resources and inspiration on my social media accounts. You can follow me on Facebook, Youtube, Instagram, Pinterest!
I hope you love this printable and I would love to see what you make. I have a free Facebook group you can join and show off your creations in. You can request to join it, it is called ON A BUDGET CRAFTS!
XOXO AMBER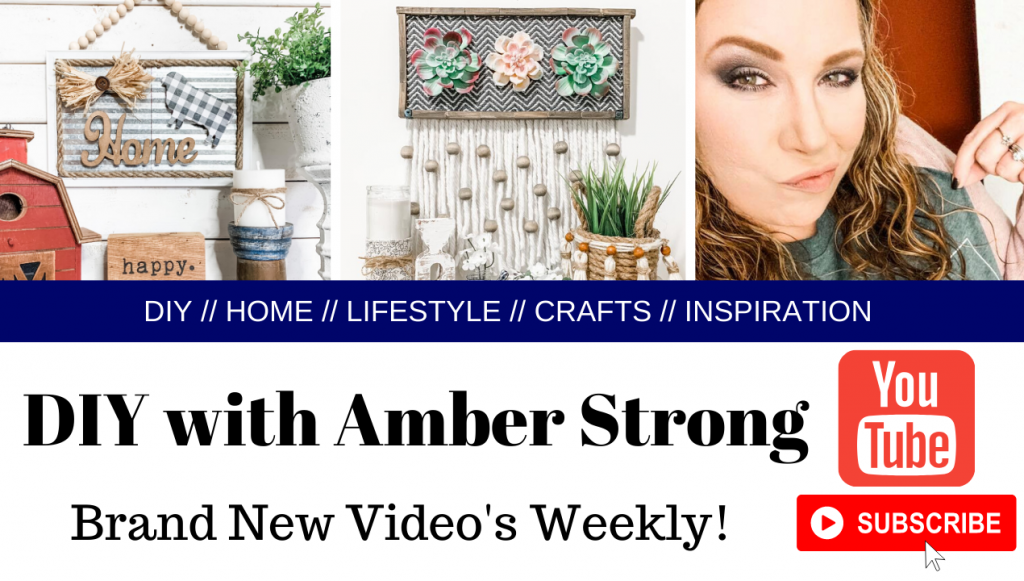 ♥️ Pin this for Later