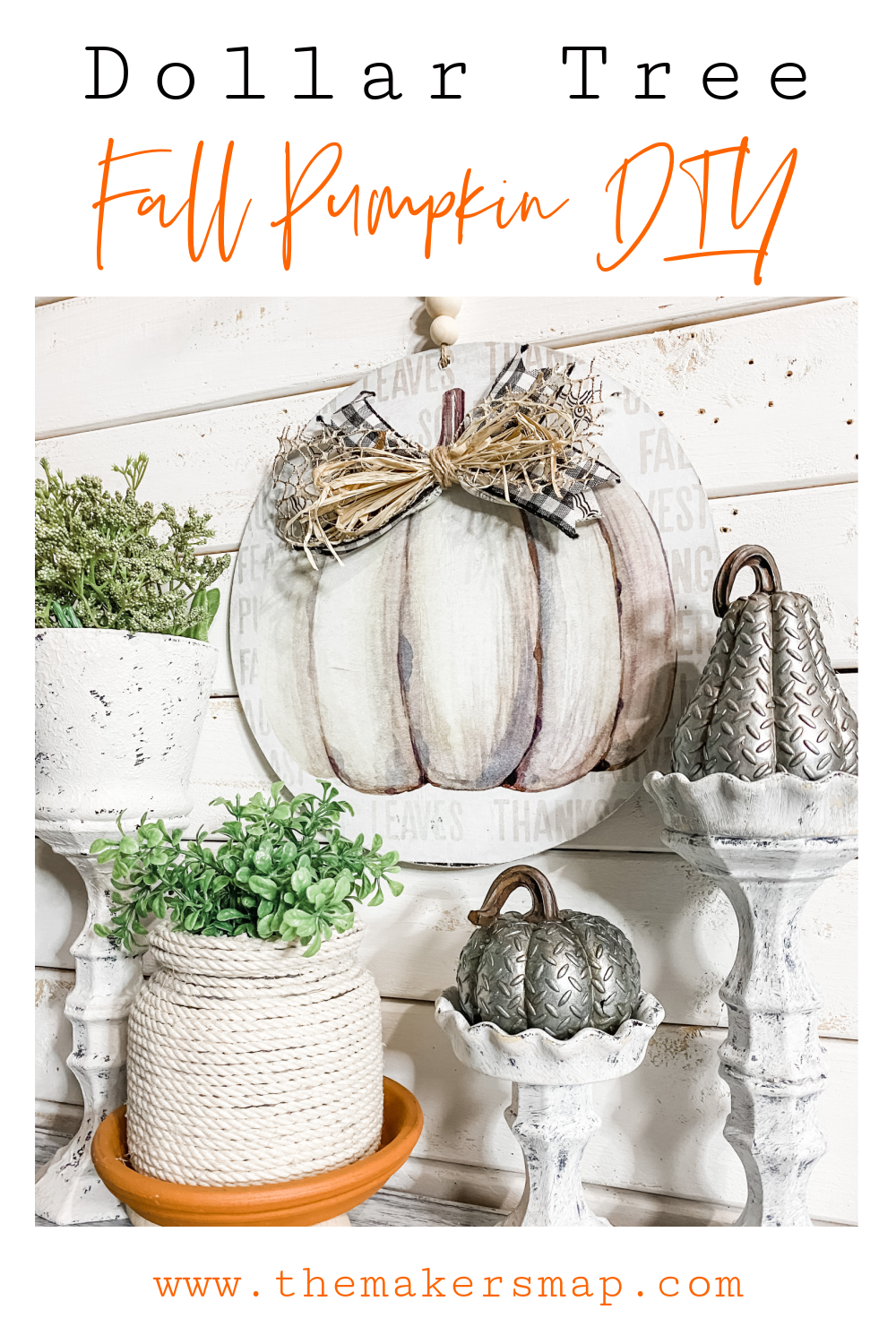 Have you ever seen something and thought to yourself, "I could totally make something out of that!"? That's what happened to me with the Dollar Tree 2021Be Brave Calendar! I love using napkins, scrapbook paper, and printables (I have some I hand-designed if you want to check them out!) in my projects, but I thought, "What if I used the pictures from the calendar?" And OH MY GOODNESS, I am so happy I had that thought because look at how incredibly CUTE this Dollar Tree Fall Pumpkin DIY is!! Not too long ago there was a whole CRAZE over Dollar Tree calendars, and now I understand why!
Be Brave!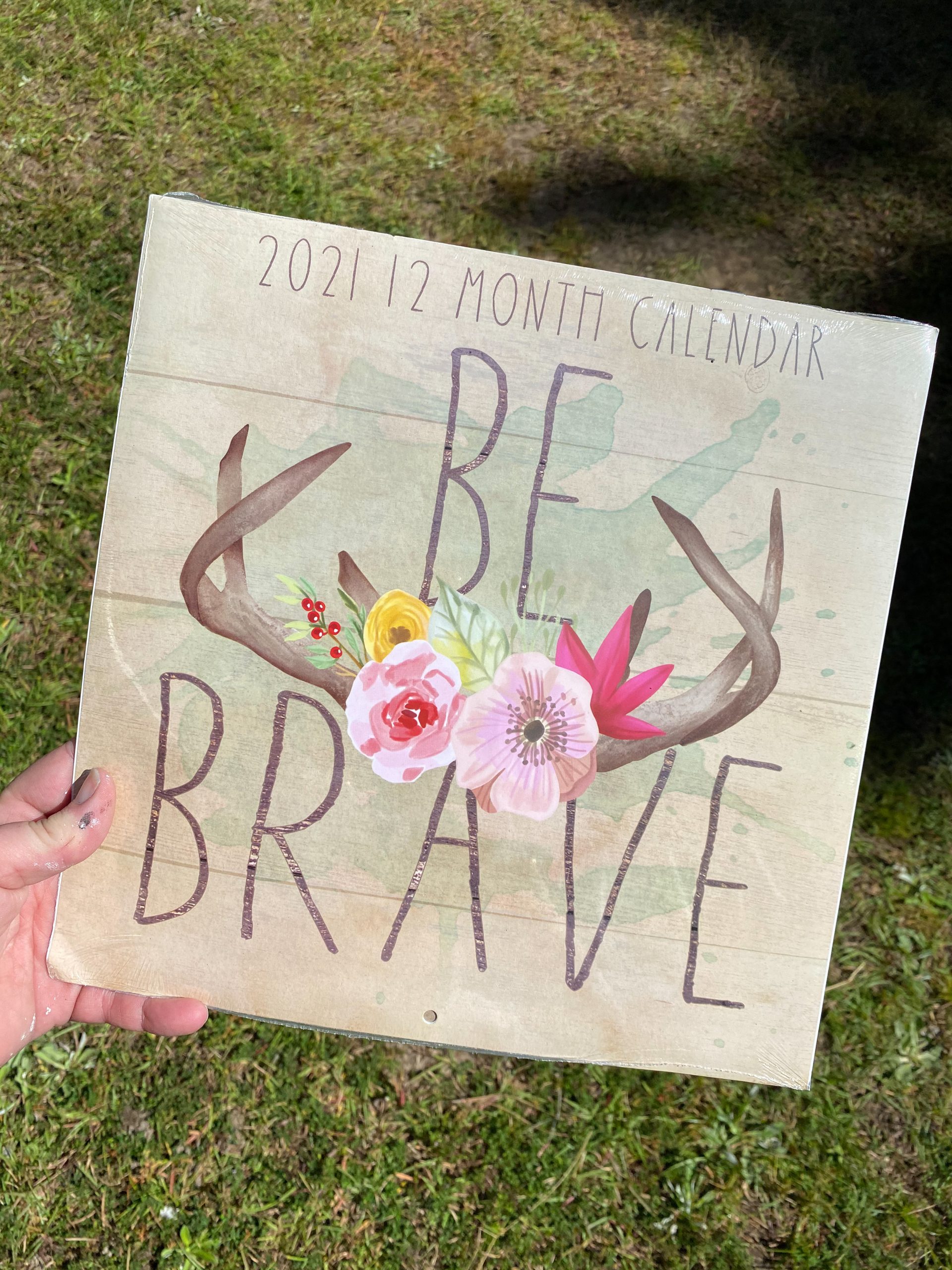 Excuse the paint on my hands (life of a DIY crafter!), but this is the Dollar Tree 2021 Be Brave Calendar that I got the Pumpkin Design from for this easy DIY craft. A great thing about using Calendar images in your DIY crafts is that it gives you designs for future holidays and even every-day decor!
I am so happy with how incredibly easy and cute this Dollar Tree Fall Pumpkin DIY is, so I just had to share with you how you can make your own! Please don't feel like you have to it exactly like I did, though. If you have another picture or idea and want to mix it up, DO IT!
I would love to see what you come up with! I have a FREE Facebook group called On A Budget Crafts that is dedicated to DIY'ers sharing their crafts.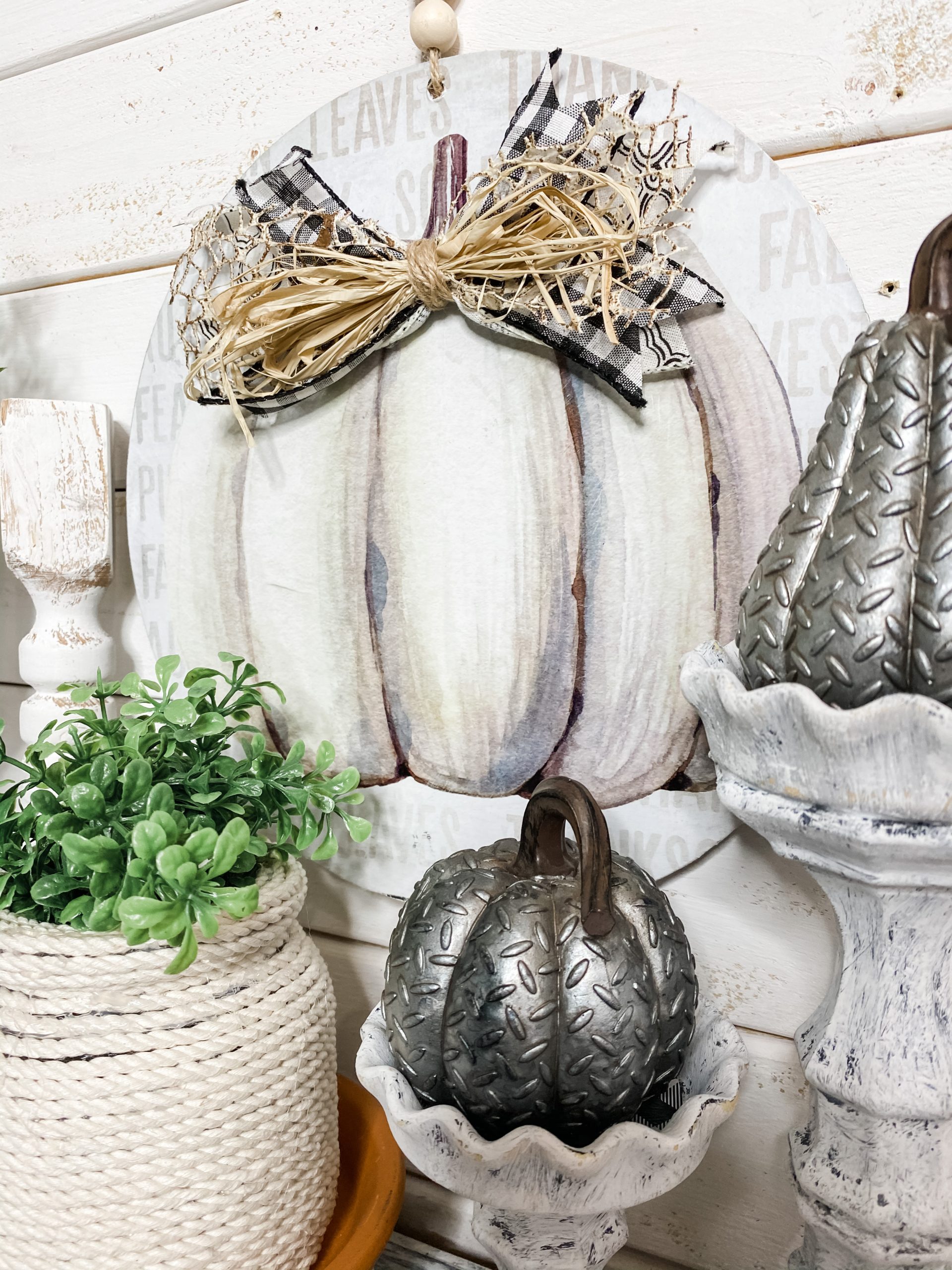 See for yourself!
I recorded myself making this craft during a LIVE video on my Facebook page. If you want to see exactly how I made it, you can watch the video replay! Now, remember this was made live, so there may be some conversation and chit-chatting with my Facebook followers. If that's not for you, no worries! You can fast forward to the parts of the video that you want to watch!
Also, I made 2 crafts in this video – this Dollar Tree Fall Pumpkin DIY and a Christmas Printable Ornament! The pumpkin DIY is first, but you can fast-forward to 1:06:00 to see me make the Christmas Printable Ornament!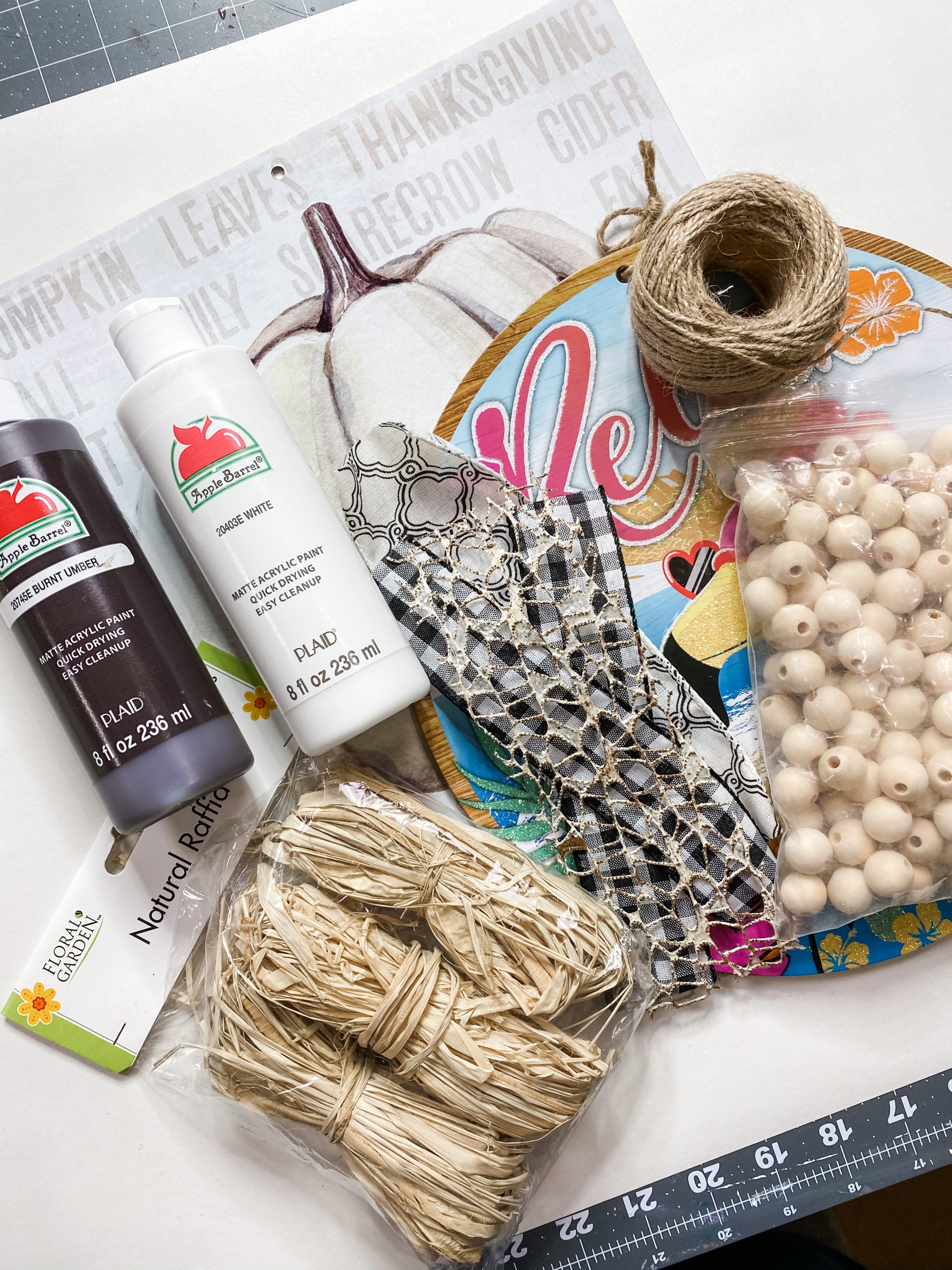 Here is what you need:
Just so you know, these are my affiliate links. If you purchase from these links, I may make a small commission, but it will not cost you any extra. "As an Amazon Associate, I earn from qualifying purchases."
Dollar Tree 2021 Be Brave Calendar
Circle wood surface board
Dollar Tree Raffia
3 Ribbon Patterns
Metal keyrings
Rolling pin
Plastic Wrap
Exacto Knife
Sanding sponge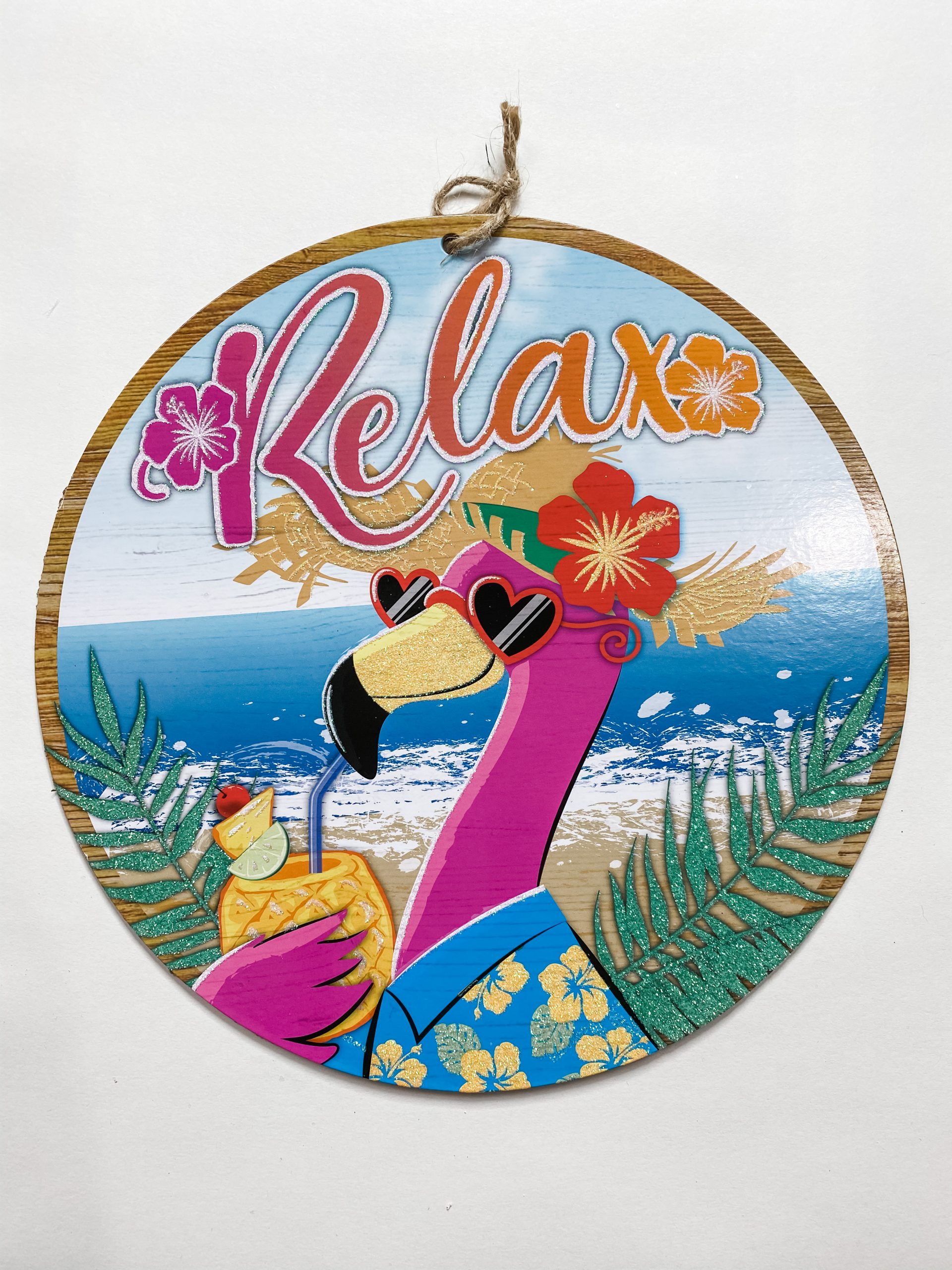 Get to painting
Your first step is to paint the surface board with your white acrylic paint and then a coat of your burnt umber paint. This is going to give the craft some more dimension after you add the pumpkin image. I used a board that already had a design on the front, so I just flipped it over and used the back.
The white paint needs to dry before you do the coat of the burnt umber. I like to use my heat gun to spread up the drying process. Once both coats of paint are applied and DRY, you can move to the next step!

Mod Podge
I feel like I use Mod Podge ALL the time, but it is so amazing at helping me bring my craft ideas to life! I applied a layer of Mod Podge on top of the dry burnt umber paint. Then I laid the calendar pumpkin image on top of it. Make sure you align it right, otherwise you may damage the image trying to remove it and replace it.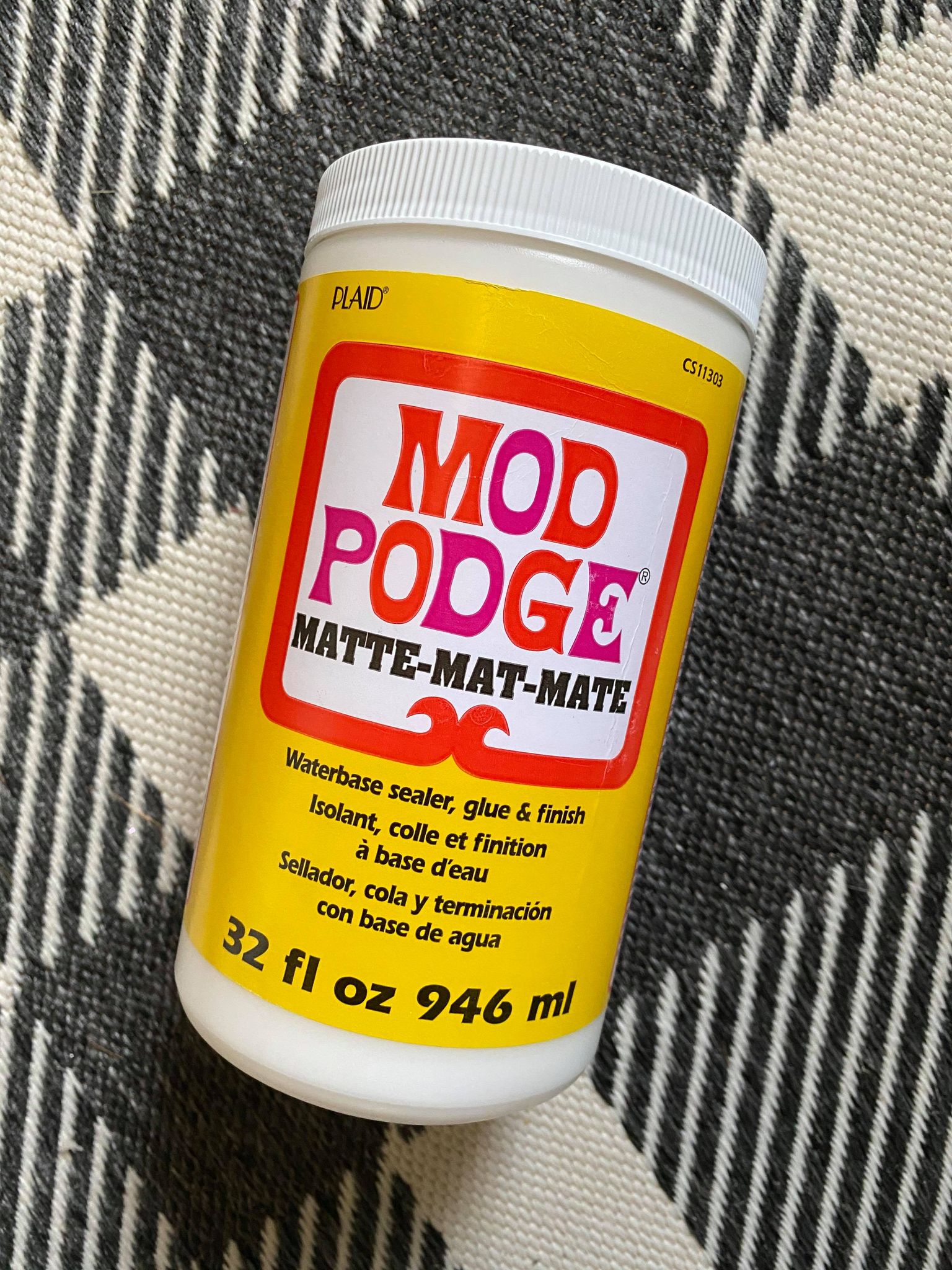 This is where the plastic wrap comes in. The Mod Podge can make the picture very fragile, so I lay the plastic wrap over it before I use my rolling pin to get the creases and bubbles out.
Again, make sure your project is DRY before moving to the next step! I use my heat gun to speed up the drying process.
Trim it up!
Alright, once your Mod Podge is dry, take your Exacto Knife and trim the edges of the image off of the board. It doesn't have to be perfect, because you're going to use a sanding sponge to get it just right!
The finishing touches
Now it's time to make the hanger for your Dollar Tree Fall Pumpkin DIY! I used twine, wood beads, and a metal key ring.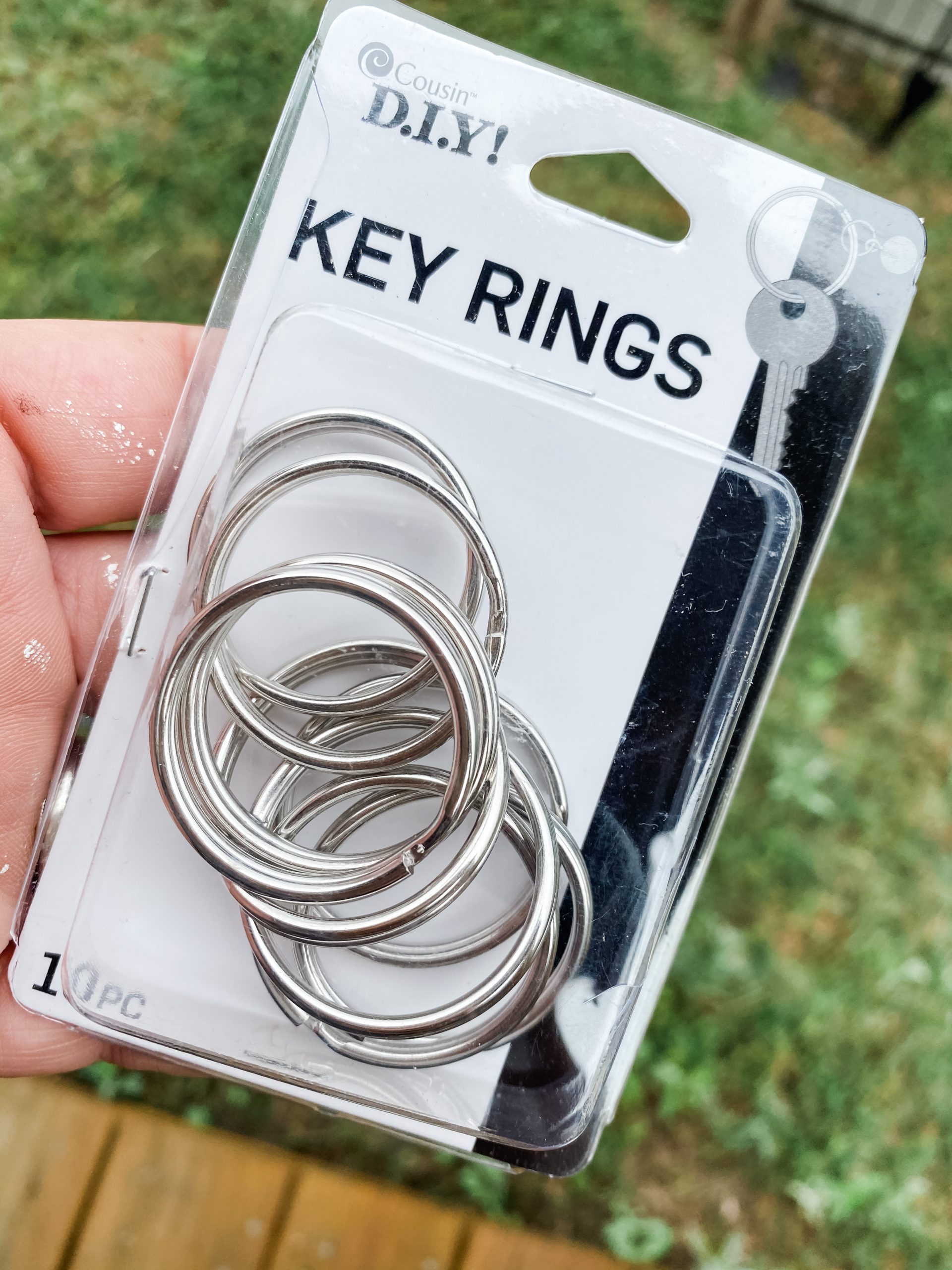 You're going to put the twine through the keyring first. This is going to be at the top of your hanger. Now add the wood beads to the length you want. There is no right or wrong length here!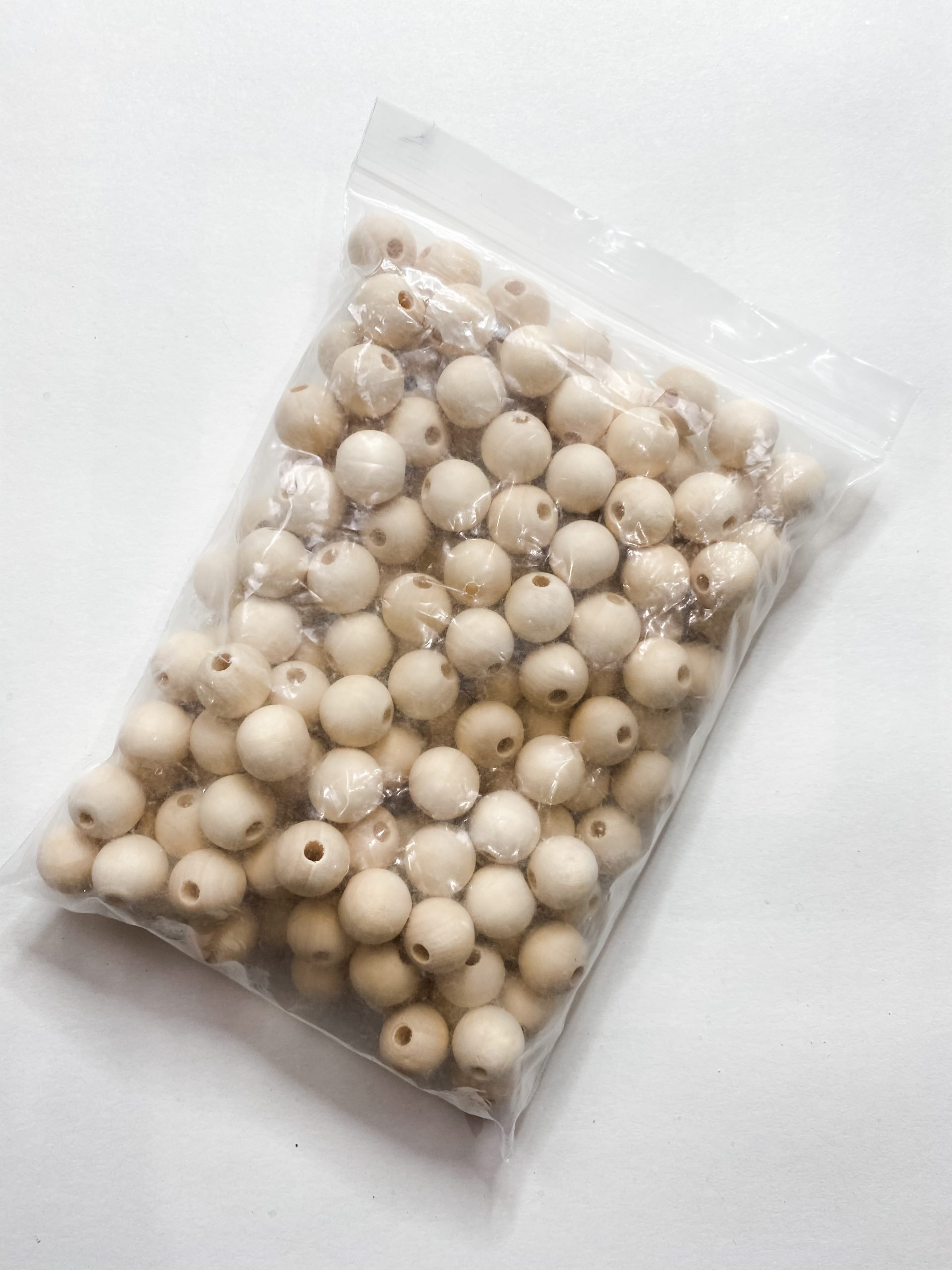 If you want to see exactly how I made mine, you can watch the LIVE video replay on my Facebook page!
Once your hanger is the length you want, slip the ends of the twine through the hole in the board. I hot glued mine to the back to secure them, but you could always tie them in a large enough knot to keep them pulling through the hole. Whatever works best for you!

Check out that rafFia bow!
I am not a professional bow make by any means, but I just love making adorable raffia bows like this one! All you need is 3 ribbon patterns that you like, some raffia, and a hot glue gun. I cut 2 strips of the 1-inch buffalo check ribbon, one strip each of a 2-inch ribbon.
Next, I folded the 2 strips of buffalo check ribbon in half long-ways and cut the ends at an angle.
I laid one 2-inch ribbon strip down horizontally, then placed the buffalo check ribbons in an x on top of it, then laid the 3rd strip of ribbon directly on top, lined up with the back ribbon. I put a bundle of the raffia on top and cinched the center of all of it with some twine. Put some hot glue on the back to hold the twine in place, and now you have an adorable raffia bow!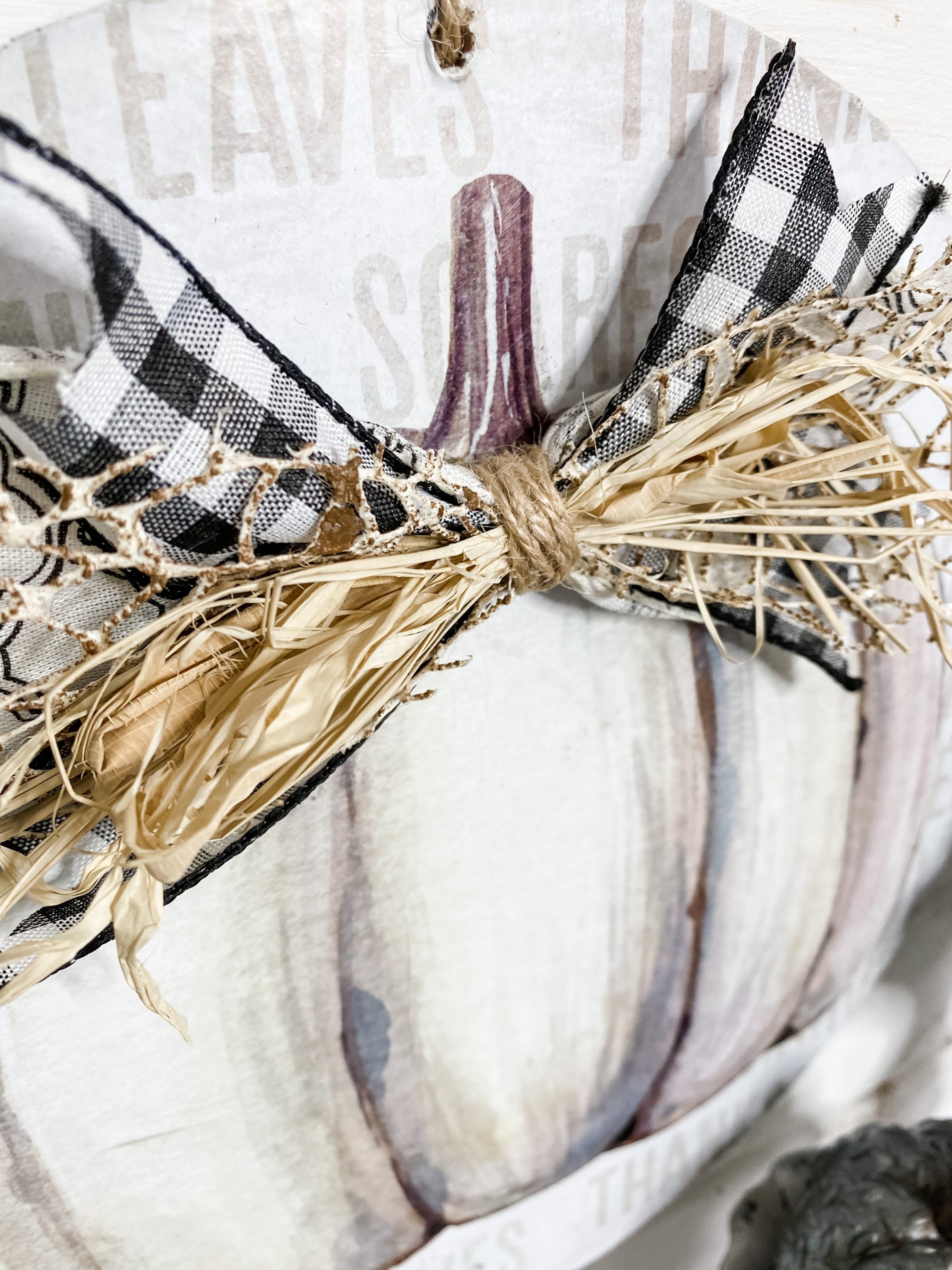 Dollar Tree Fall Pumpkin DIY
Just like that, you have an adorable Dollar Tree Fall Pumpkin DIY! You could hang this anywhere in your house and it would look PERFECT!
If you loved this DIY you might also like this one too!
I hope you enjoyed this craft as much as I did! If you decide to make this yourself, I would love to see how it turns out! You can share your crafts in my FREE Facebook group called On A Budget Crafts.
Thanks for stopping by! XOXO Amber
You can also shop my ENTIRE AMAZON Favorites shop just click here! It's packed full of all the things I use and love. Here is the supply list I highly recommend every creative has on hand!! Would you also pin my blog for later and get on my newsletter alerts? I would love to have you join my #craftycrew.

Join my free "ON A BUDGET CRAFTS" Facebook group!
PIN THIS POST FOR LATER!