Christmas Printable Ornament DIY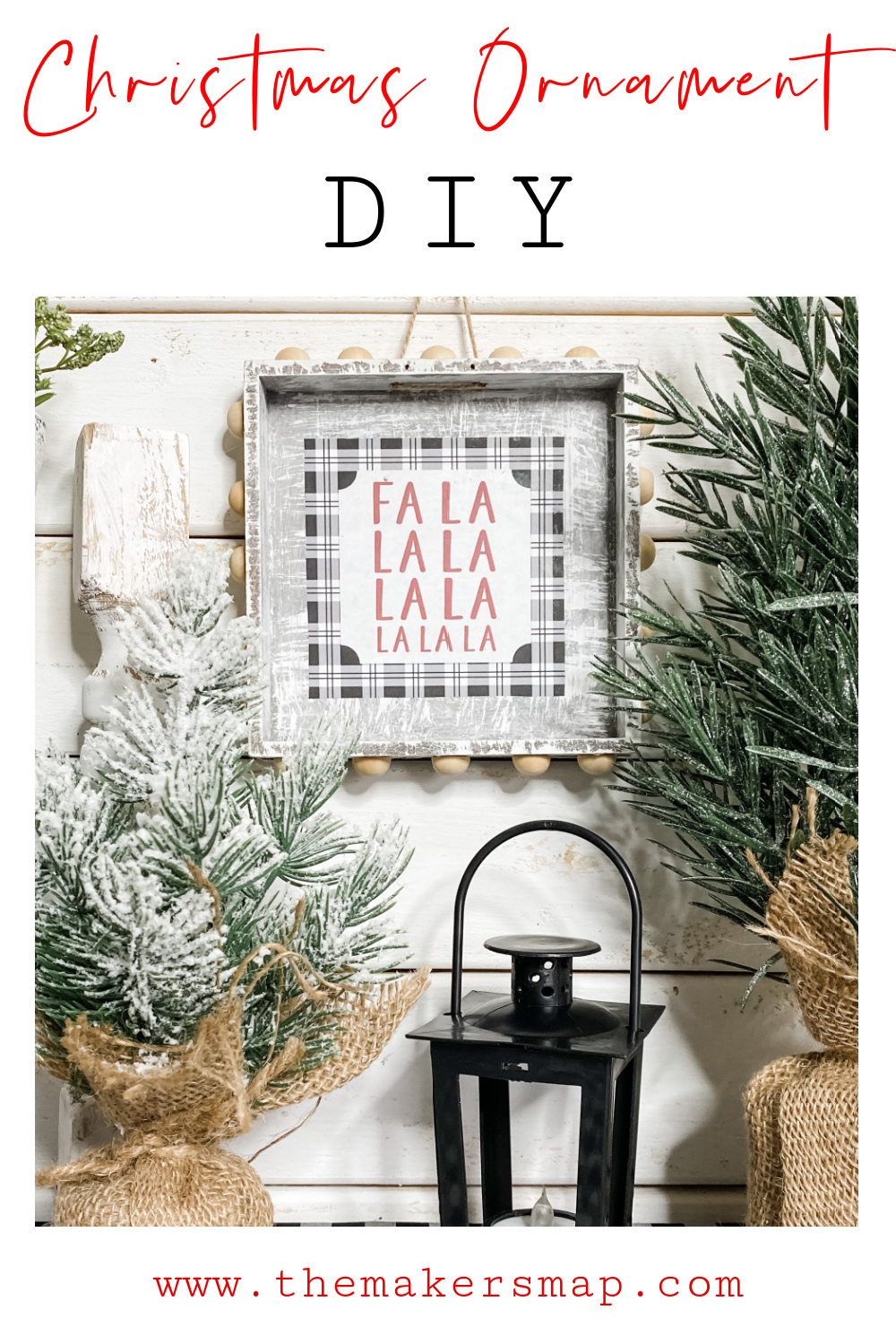 Everyone knows that I love a good Christmas DIY, and that is exactly what this Christmas Printable Ornament DIY is!
It took me only 20 MINUTES to make this adorable craft with one of my printable designs! (Yep, I designed the Falalala design that you see on this ornament!)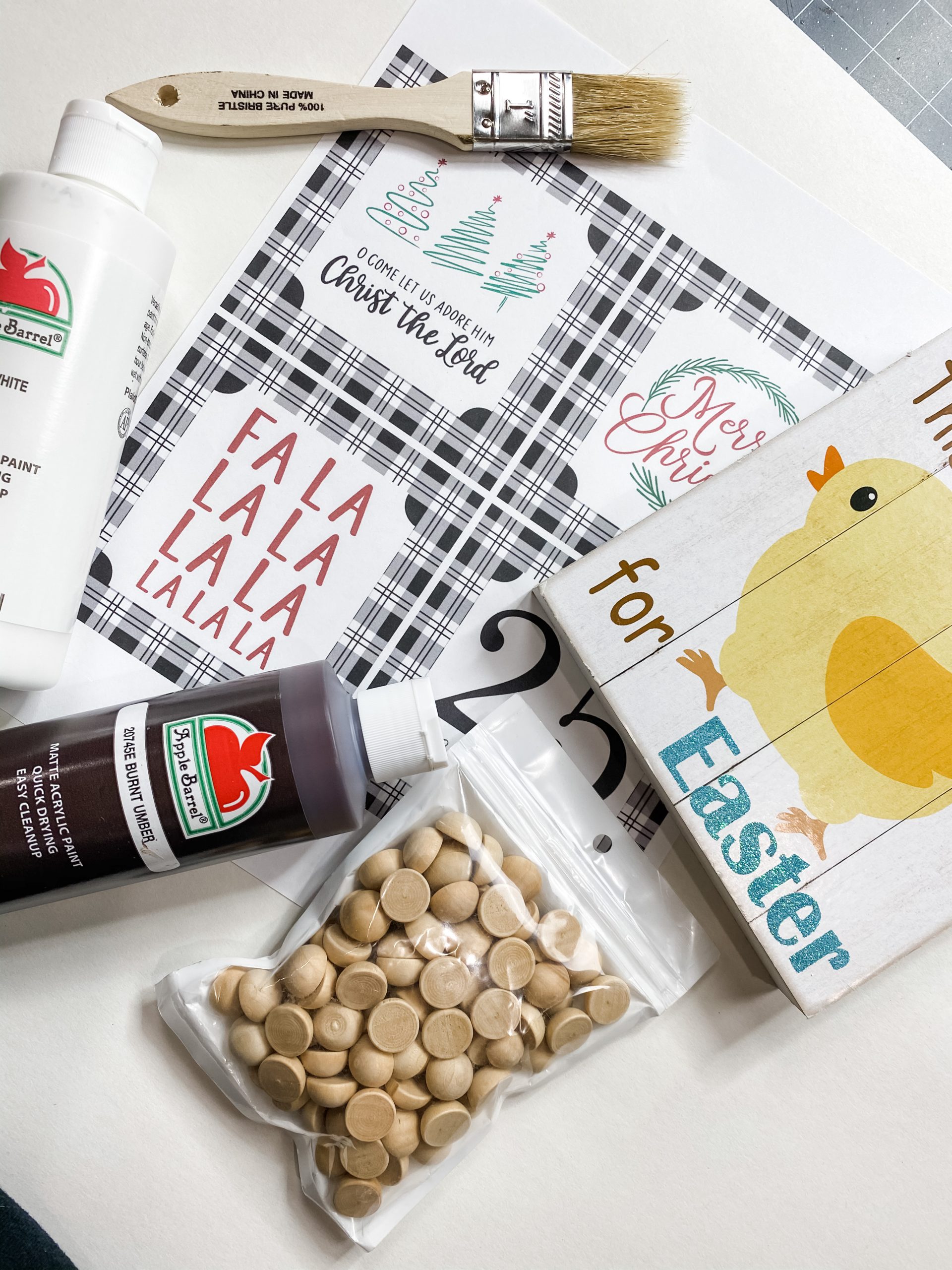 A lot of my projects are made with printables because they are a great way to add detail to your DIY craft without spending HOURS painting or drawing it yourself.
If you're like me and just LOVE using printables in your DIY crafts, I have several for free (see them here), but I also sell a ton of Christmas and Fall printables in my shop (SHOP HERE)!
If you visit my shop, I offer both digital versions of the designs and a printed version that I mail to you!
I had so many of my crafty friends telling me that they didn't have a printer to print their printables, so I decided to do something about it!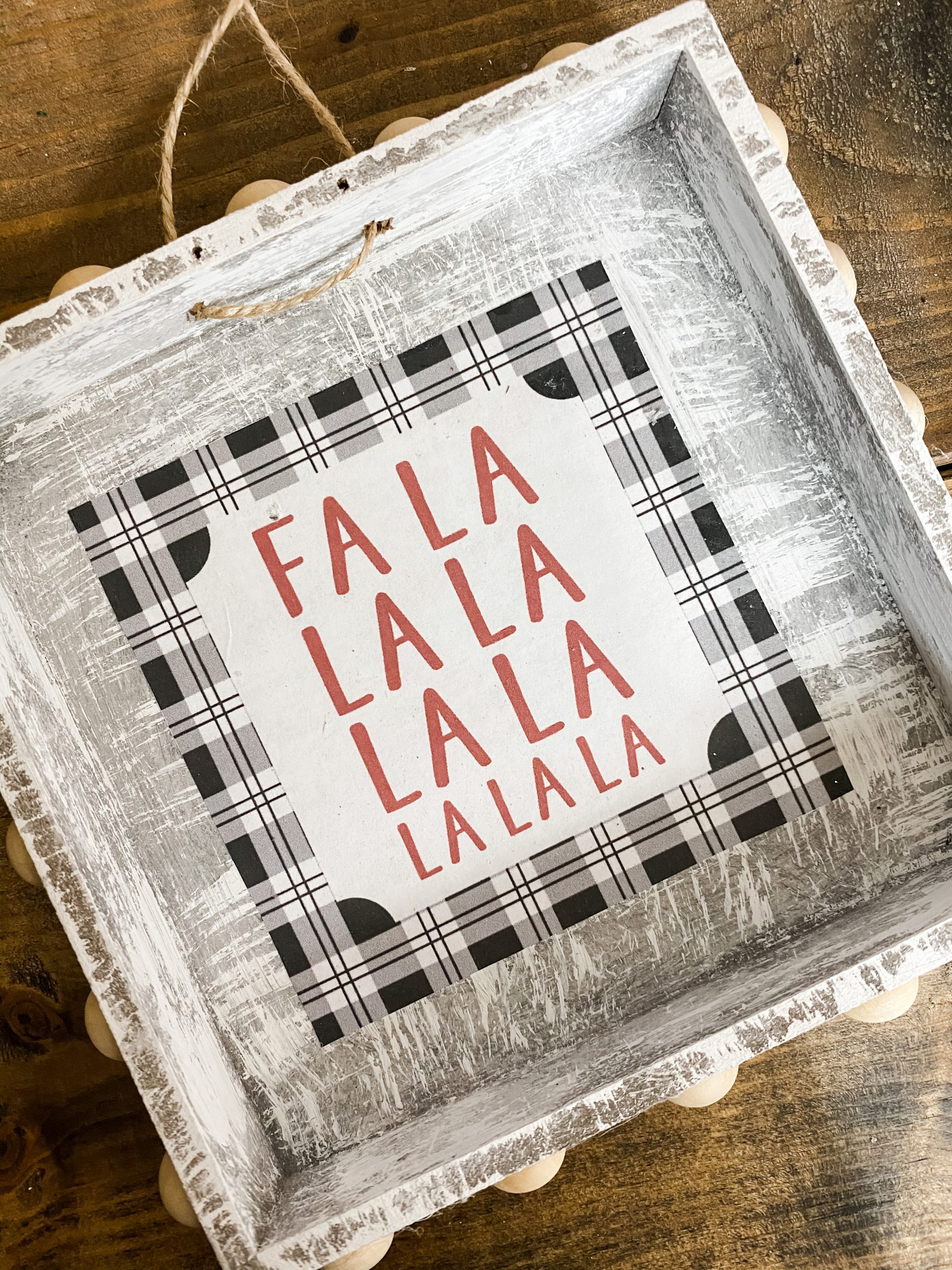 Back to the craft
Christmas is one of my favorite holidays to decorate for, especially my Christmas tree. I love making all of my own decorations to help save my family money, and that's how I got into making Christmas ornaments!
I don't want to be the only one who can decorate their house for the holidays while saving money, so I'm want to share with you how I made this adorable Christmas Printable Ornament DIY!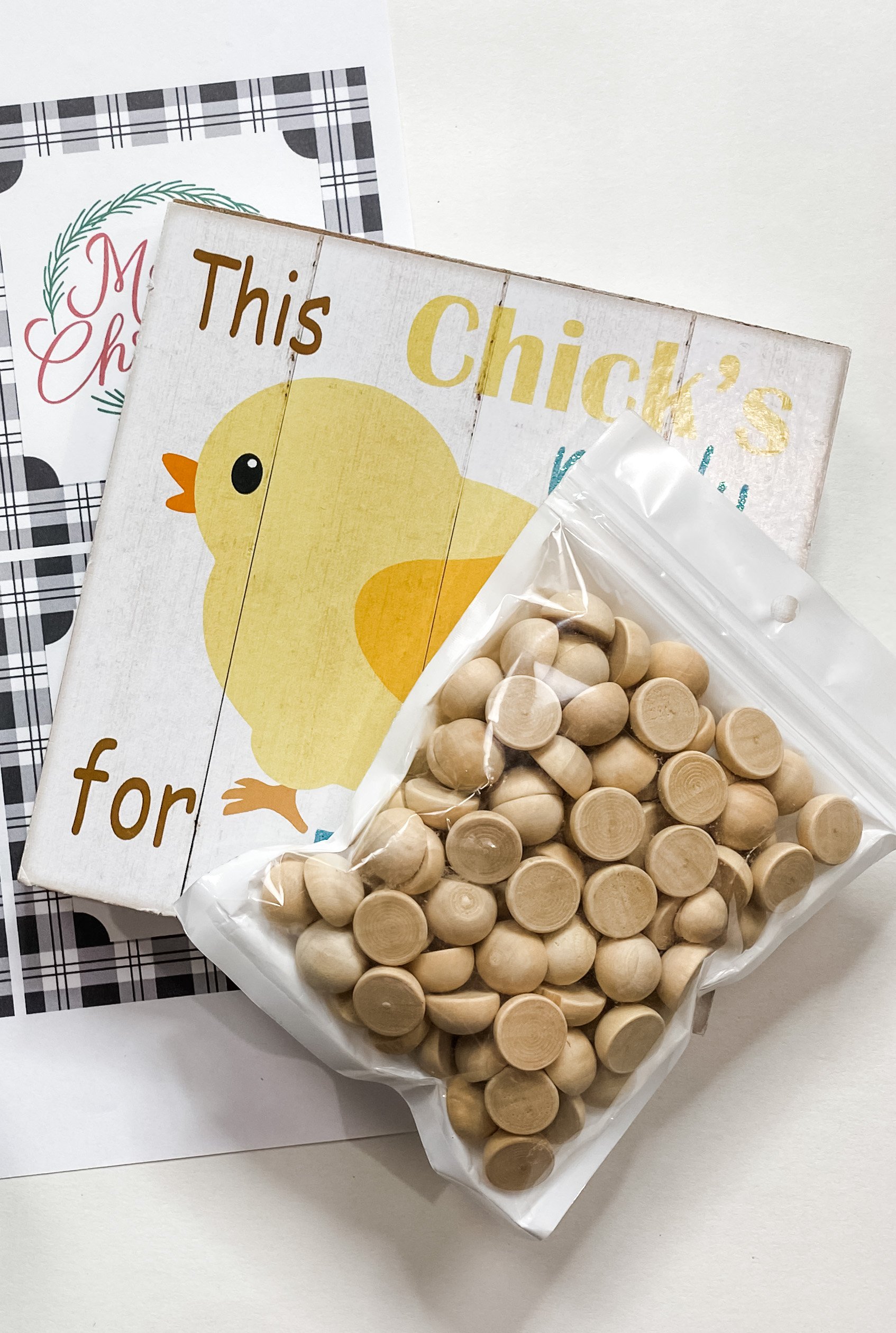 See for yourself!
I recorded myself making this craft during a LIVE video on my Facebook page. If you want to see the DIY process, craft along, or just join in on the fun conversations, you can watch the DIY tutorial repaly!
Also, I made 2 crafts in this video – This Christmas Printables Ornament and a Dollar Tree Fall Pumpkin DIY! The pumpkin DIY is first, but you can fast-forward to 1:06:00 to see me make the Christmas Printable Ornament DIY!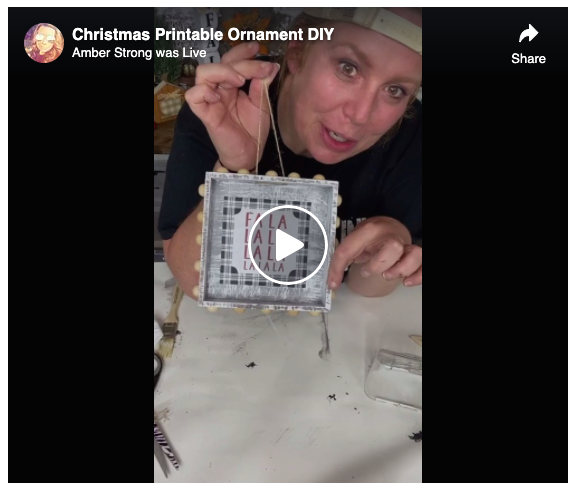 Here is what you need:
Just so you know, these are my affiliate links. If you purchase from these links, I may make a small commission, but it will not cost you any extra. "As an Amazon Associate, I earn from qualifying purchases."
Dollar Tree sign box
Scissors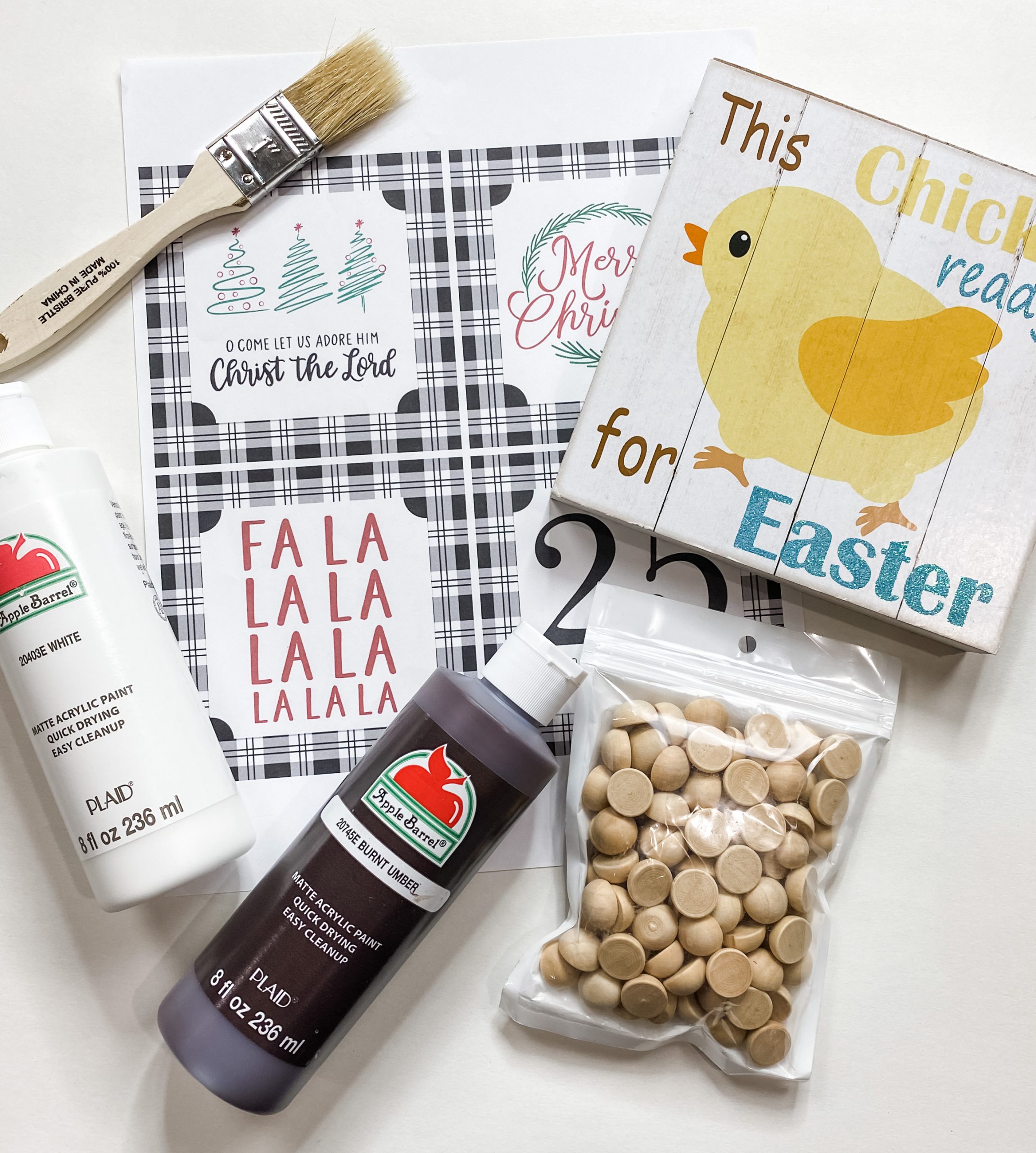 Easy Peasy
I cannot stress enough how EASY this DIY craft is to make! You're going to start by mixing some of the burnt umber paint and white paint.
Paint the inside of the box sign with an even coat. You need the paint to fully dry before you can move to the next step. I like to use my heat gun to speed up the drying process.
Next, you're going to do a splotchy coat of white paint. That is going to give your craft a weathered, rustic look. Again, let your paint dry fully before moving to the next step.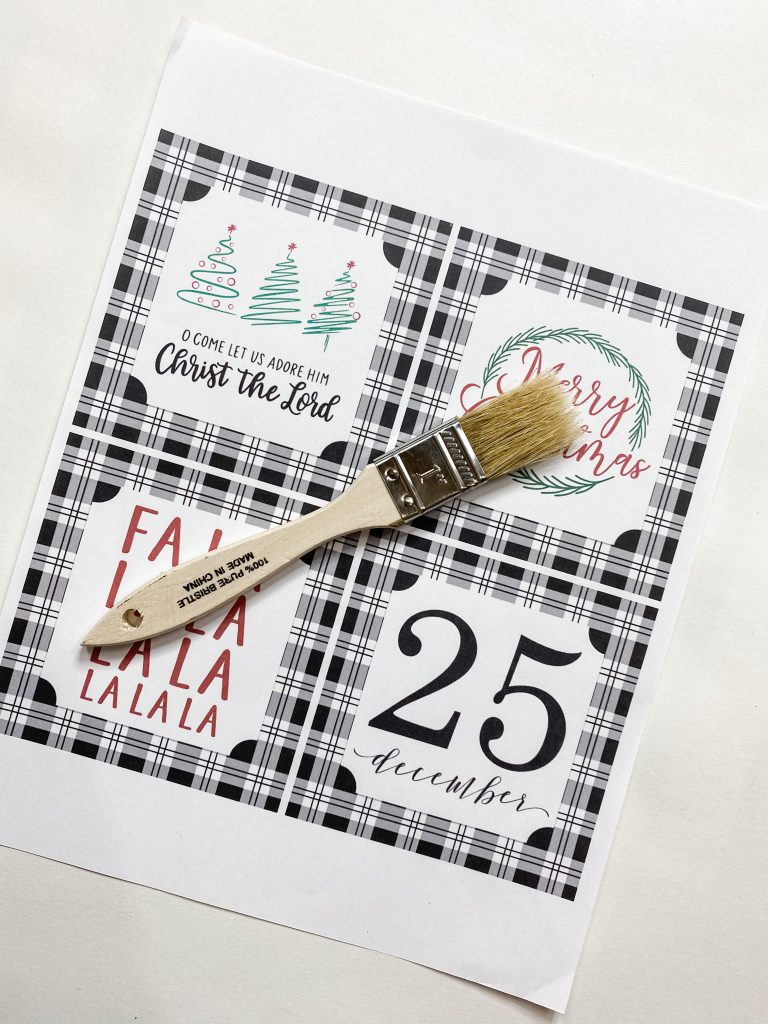 It's beginning to look a lot like Christmas!
Now you get to add your printable. I used my own Falalalala design, but you could use any printable design you wanted!
Cut out the design that you want to apply to the box sign, and make sure you try and get straight edges. Apply a coat of Mod Podge to the back of your design and lay the design down.
Finishing touches
I hot glued some 1/2 wood beads around the edges of my ornament. A lot of people have asked me how I was able to cut the wood beads in half. I didn't!
I purchased some 1/2 wood beads! I spaced them out evenly around the edges and just used a dot of hot glue to attach each one.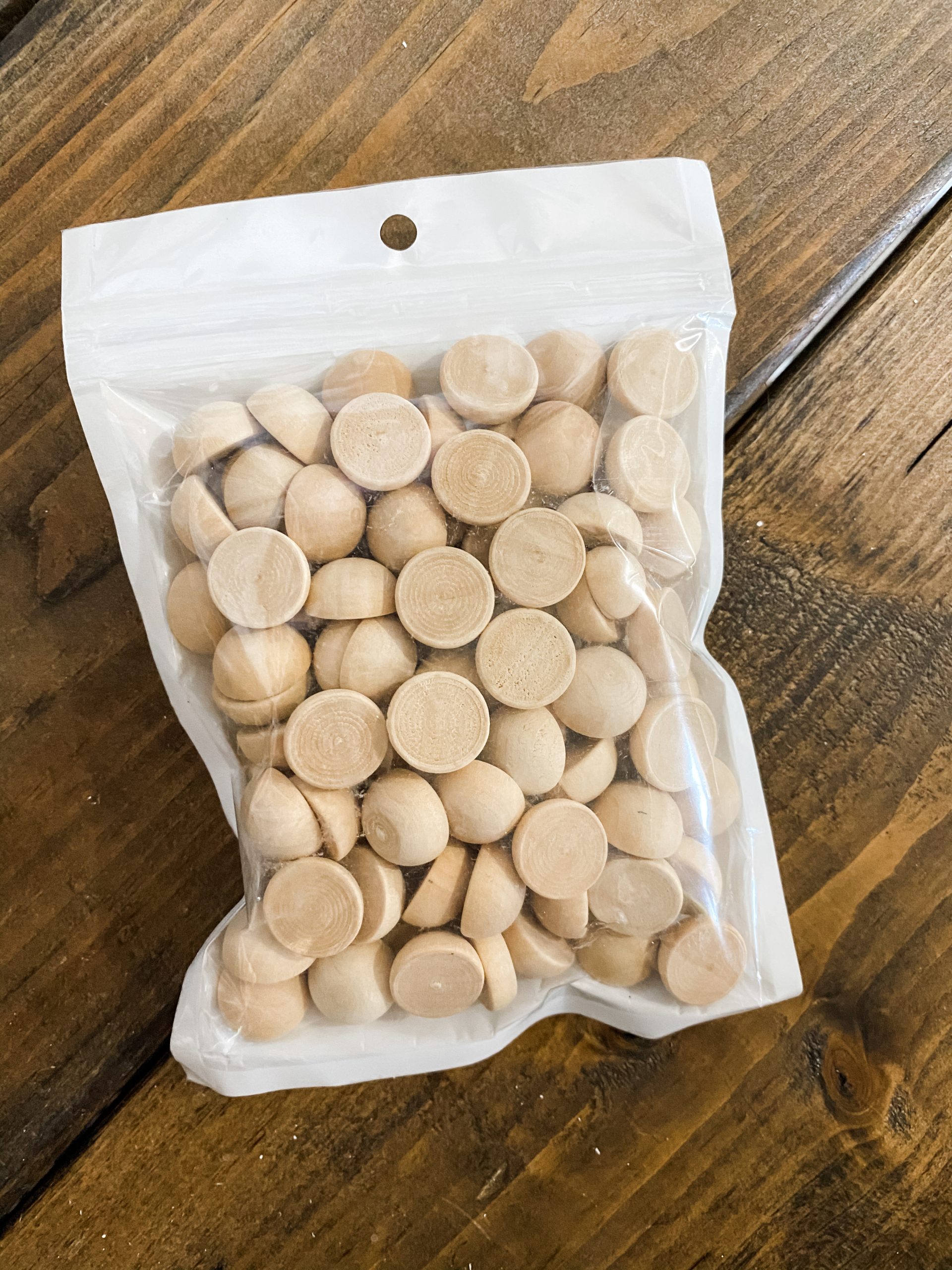 Hang it up!
It can't be an ornament if you can't hang it on your tree, am I right?! So, I used some twine to allow me to hang this adorable Christmas Printable Ornament DIY on my tree!
For this part, I used a drill, but you could hot glue the twine to the back of the box sign if you don't have a drill. I put the twine through the holes from the bottom and tied them at the top.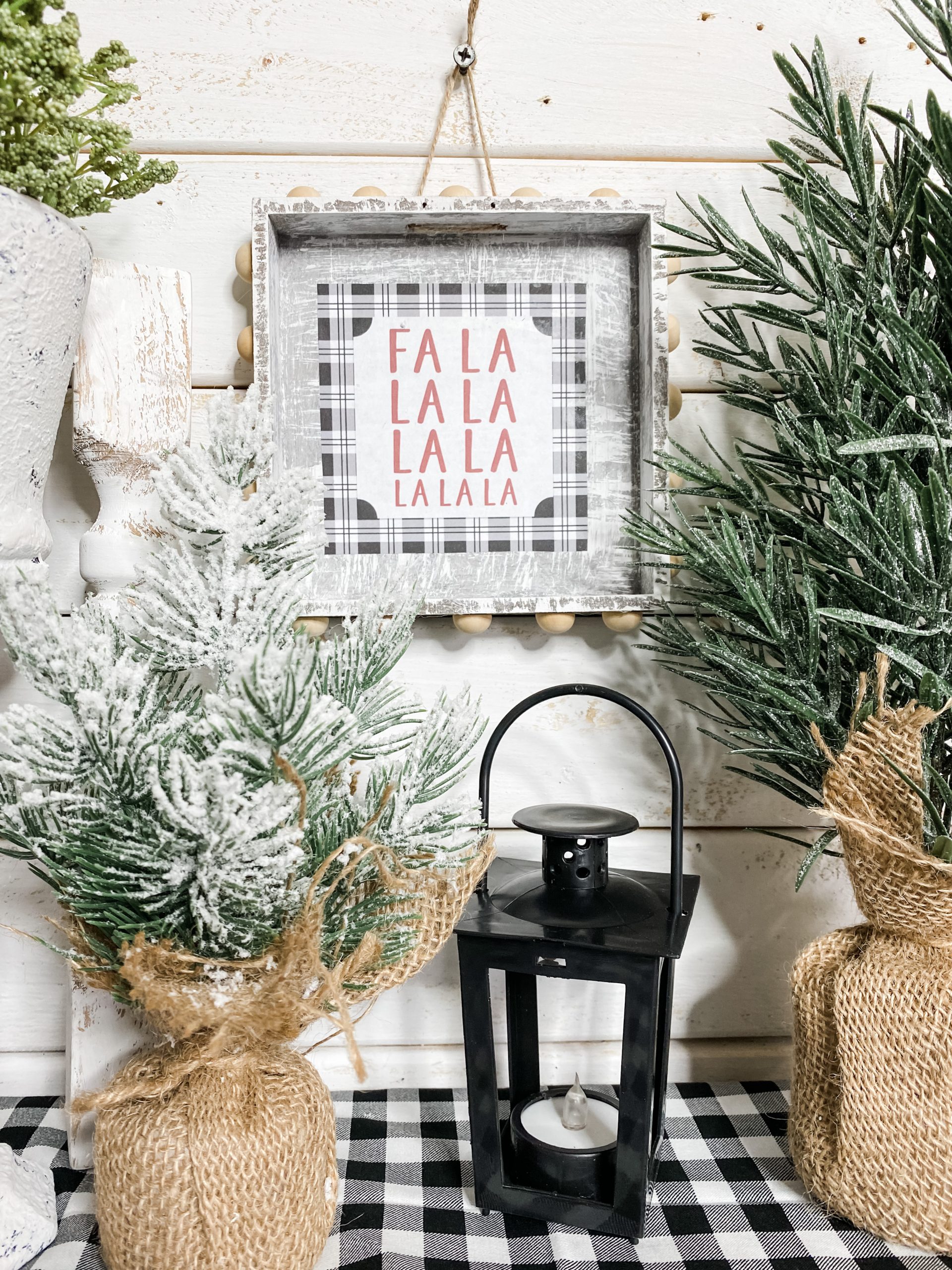 How absolutely adorable did this turn out?! I LOVE LOVE LOVE this so much!
Thanks for stopping by! XOXO Amber
You can also shop my ENTIRE AMAZON Favorites shop just click here! It's packed full of all the things I use and love.
Here is the supply list I highly recommend every creative has on hand!! Would you also pin my blog for later and get on my newsletter alerts? I would love to have you join my #craftycrew.

Join my free "ON A BUDGET CRAFTS" Facebook group!
PIN THIS POST FOR LATER!