I love customizable home decor and being able to bring my vision to life, and that's probably why I love this HOME house with key sign so much.
It starts out as a blank, unassembled kit of wood pieces, and I got to paint, sand, distress, and conceptualize the style I wanted to turn it into.
I added mine to a little tiered tray that I could put on my kitchen counter, entry way table, coffee bar, or next to my bathroom sink. It would be adorable anywhere, honestly!
You get to fully customize and personalize the unfinished Home House with Key Sign to make it match your decor style!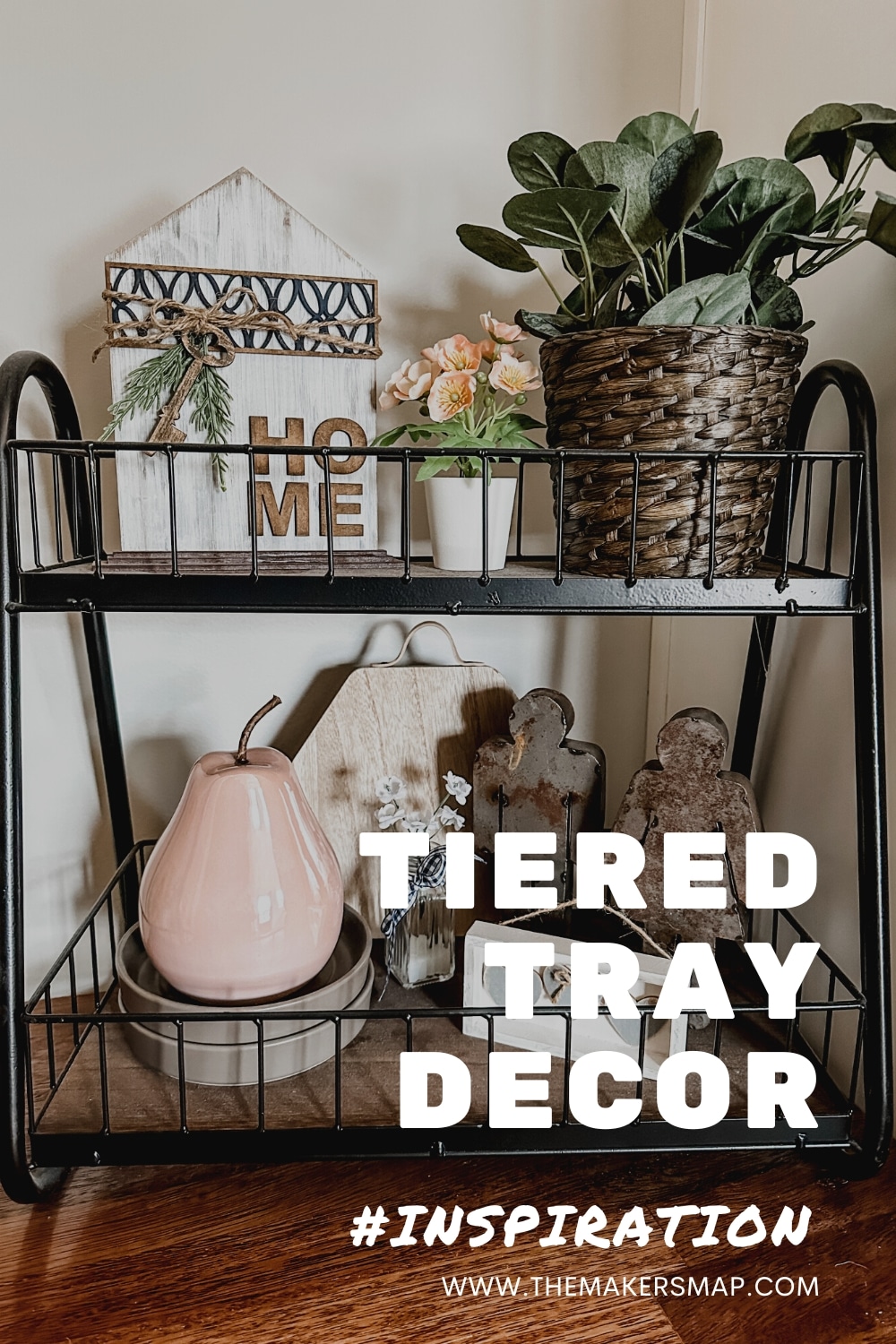 How to make a Home House with Key Sign
I start everyone of my kits by sanding each piece. When the kits are cutting on our laser machines, they can get a sort of film/residue on the surface and it gets in the way sometimes.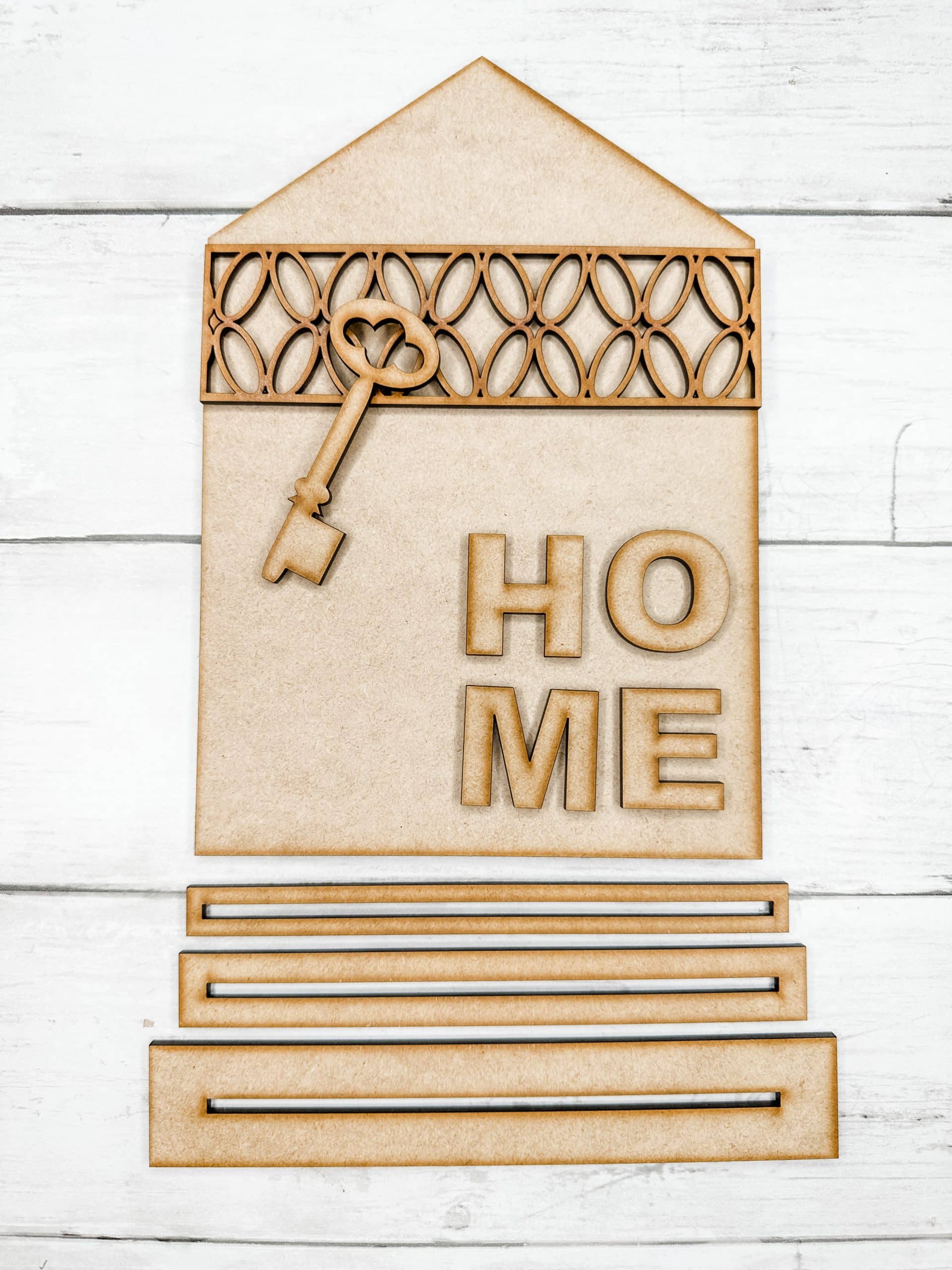 Once each piece is sanded, you can go ahead and stain each of them. I like to use DecoArt raw umber or Apple Barrel burnt umber as my stain color typically.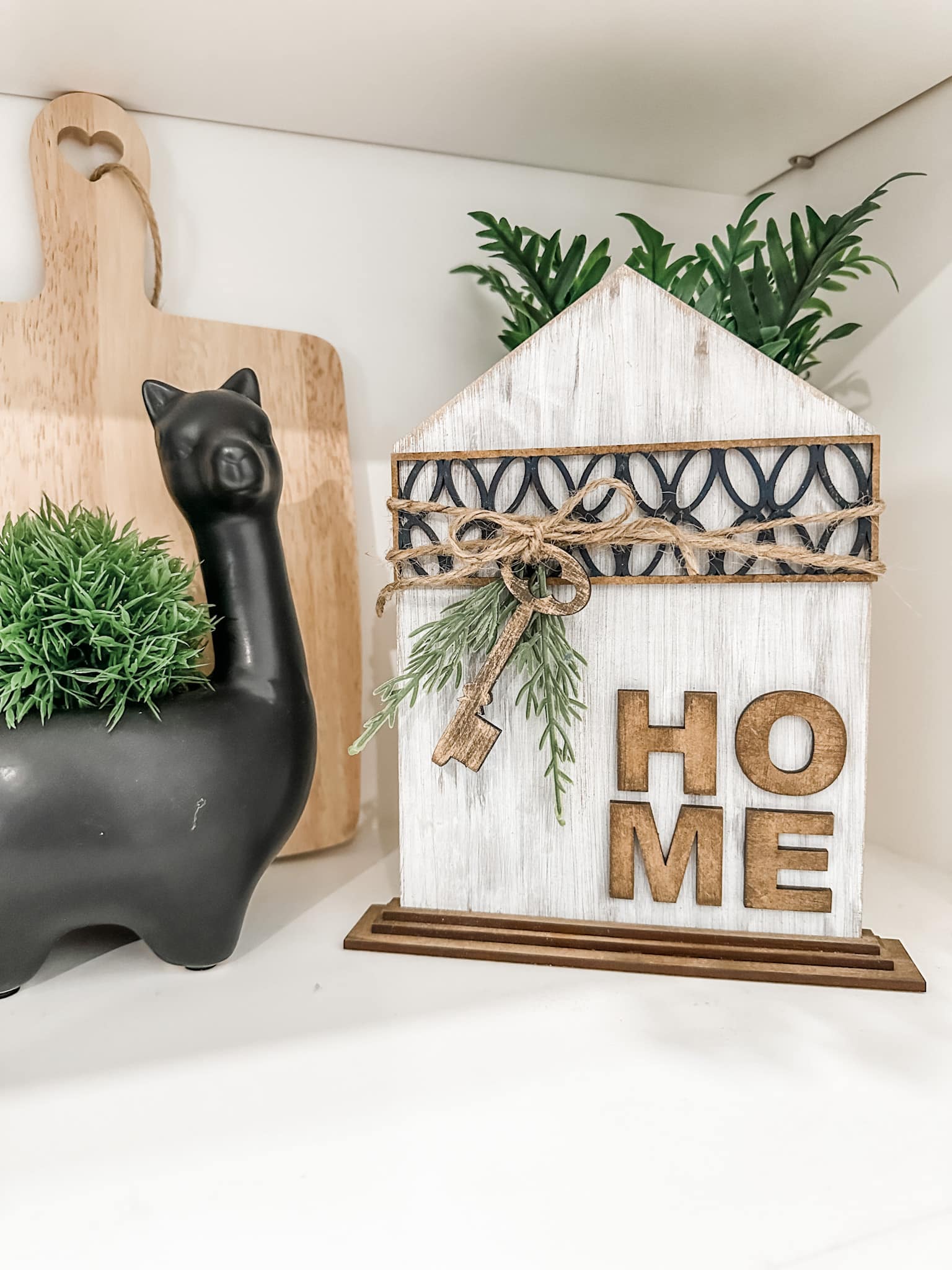 To stain the pieces for this kit, I used DecoArt raw umber and added a drop of black just to deepen the color a bit. Mix some water with the paint and use a sponge to spread the mixture onto each piece.
Allow the stain to dry completely on each piece. I like to use my heat gun to speed up the drying process. You can use a hairdryer on low, cool setting as well.
Add in the details!
I used a foam sponge to drag white paint across the house part of my home sign. I really wanted to get a weathered look, so I kept a light hand and tried not to get full coverage with my paint.
Once the white paint was dry (again, I used my heat gun to speed that up) I lightly sanded the house to further distress the white paint.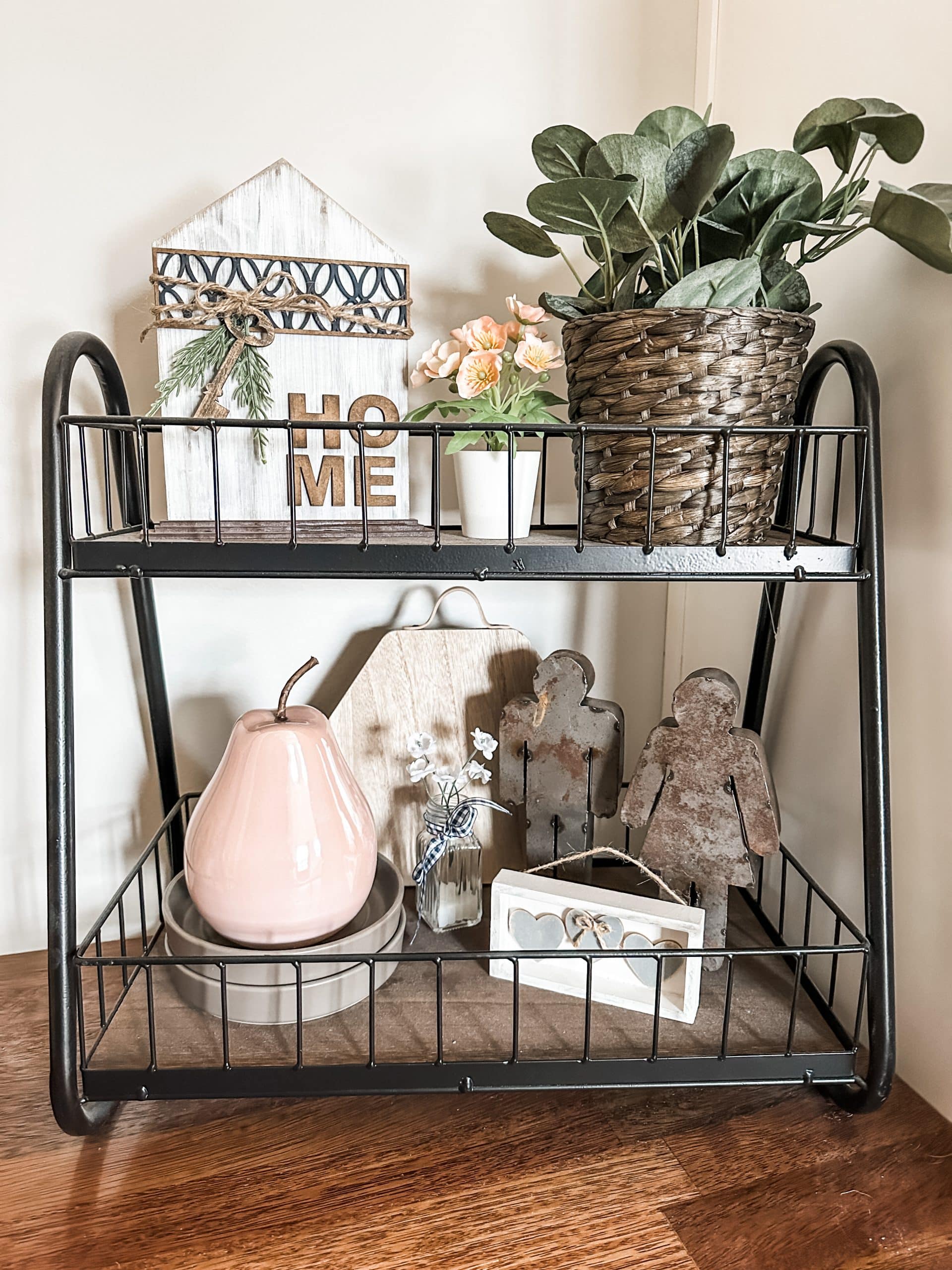 Next, I painted the inner design of the decorative strip with navy paint. Once all the pieces were dry, I started gluing them all together with Gorilla Super Glue.
Lastly, I secured the key to the home house sign with twine and glued the greenery just behind the key!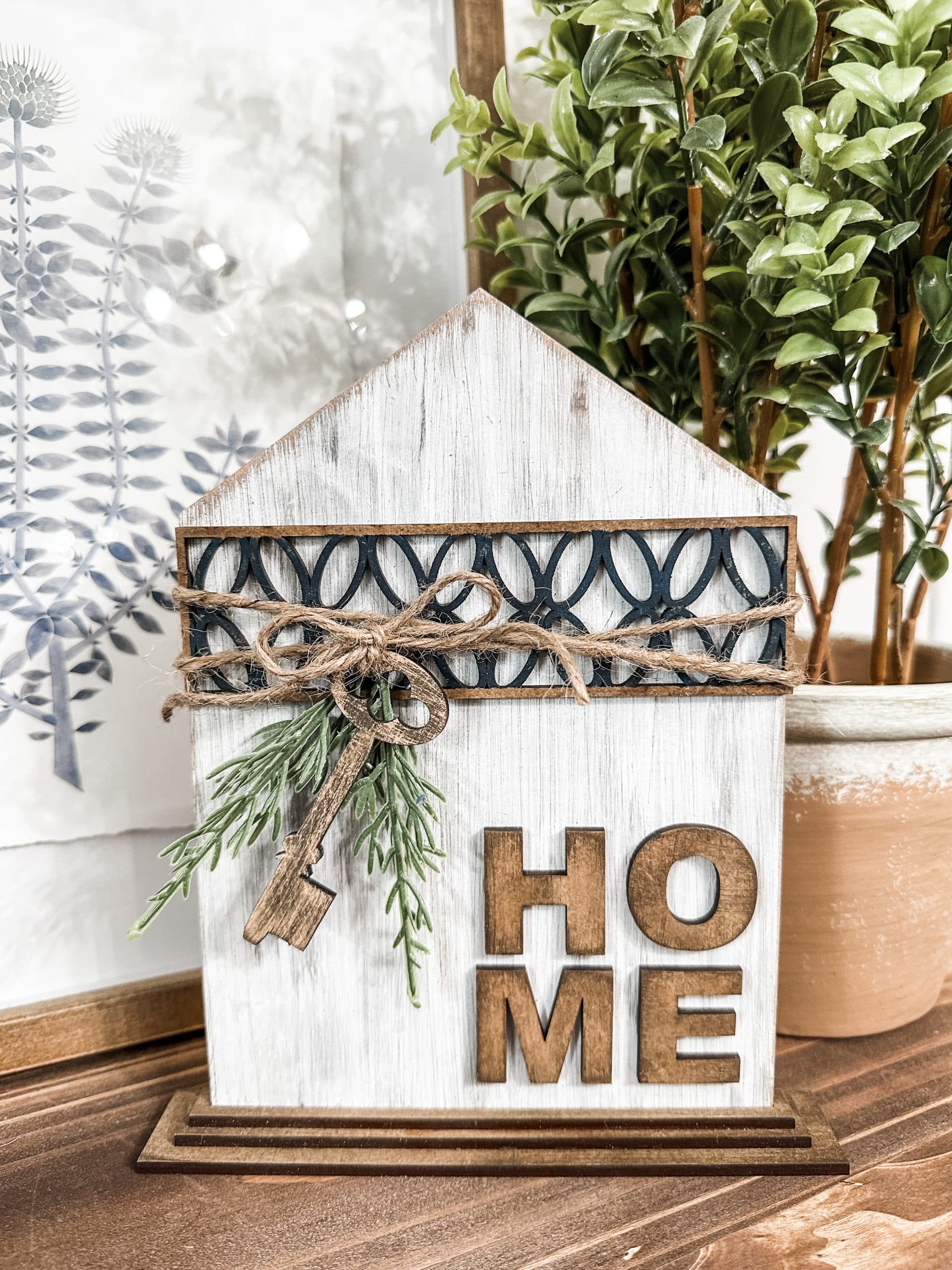 I hope you enjoyed this Home House with Key Sign as much as I did and decide to make one for yourself! I would love to see how yours turns out!
You should totally join my FREE Facebook group called On A Budget Crafts! It is a judgment-free community for DIY crafters to show off their projects and ideas.
I shared how to make this super cute Home House with Key Sign during a LIVE video on my Facebook page.
If you want to see the DIY process, craft along, or just join in on the fun conversations you can watch the DIY tutorial replay on Facebook!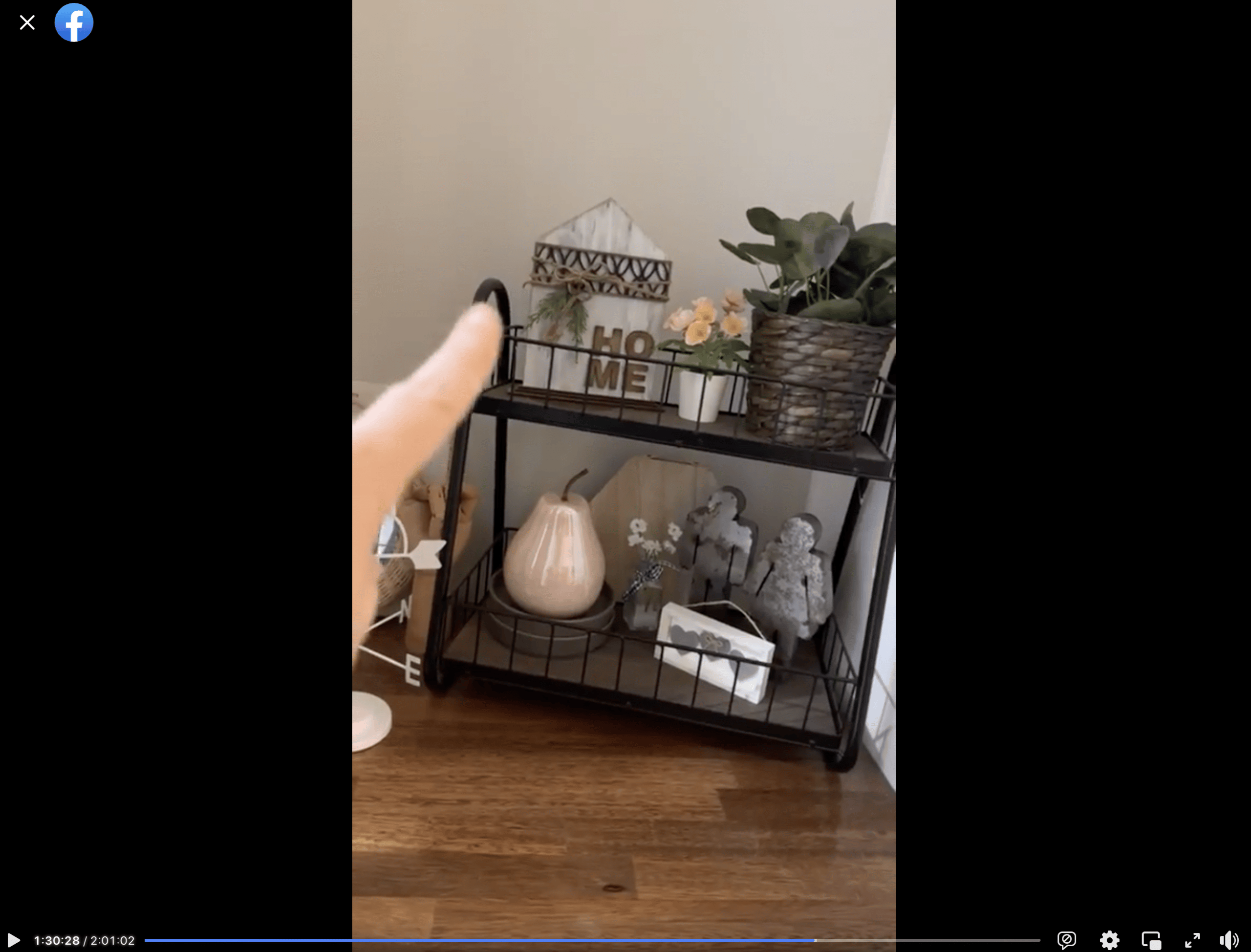 For this project, I will be using these items but you can substitute where you want.
"As an Amazon Associate, I earn from qualifying purchases."
Paint of choice

DecoArt Raw Umber Acrylic Paint
DecoArt Black Acrylic Paint

Greenery of choice
Twine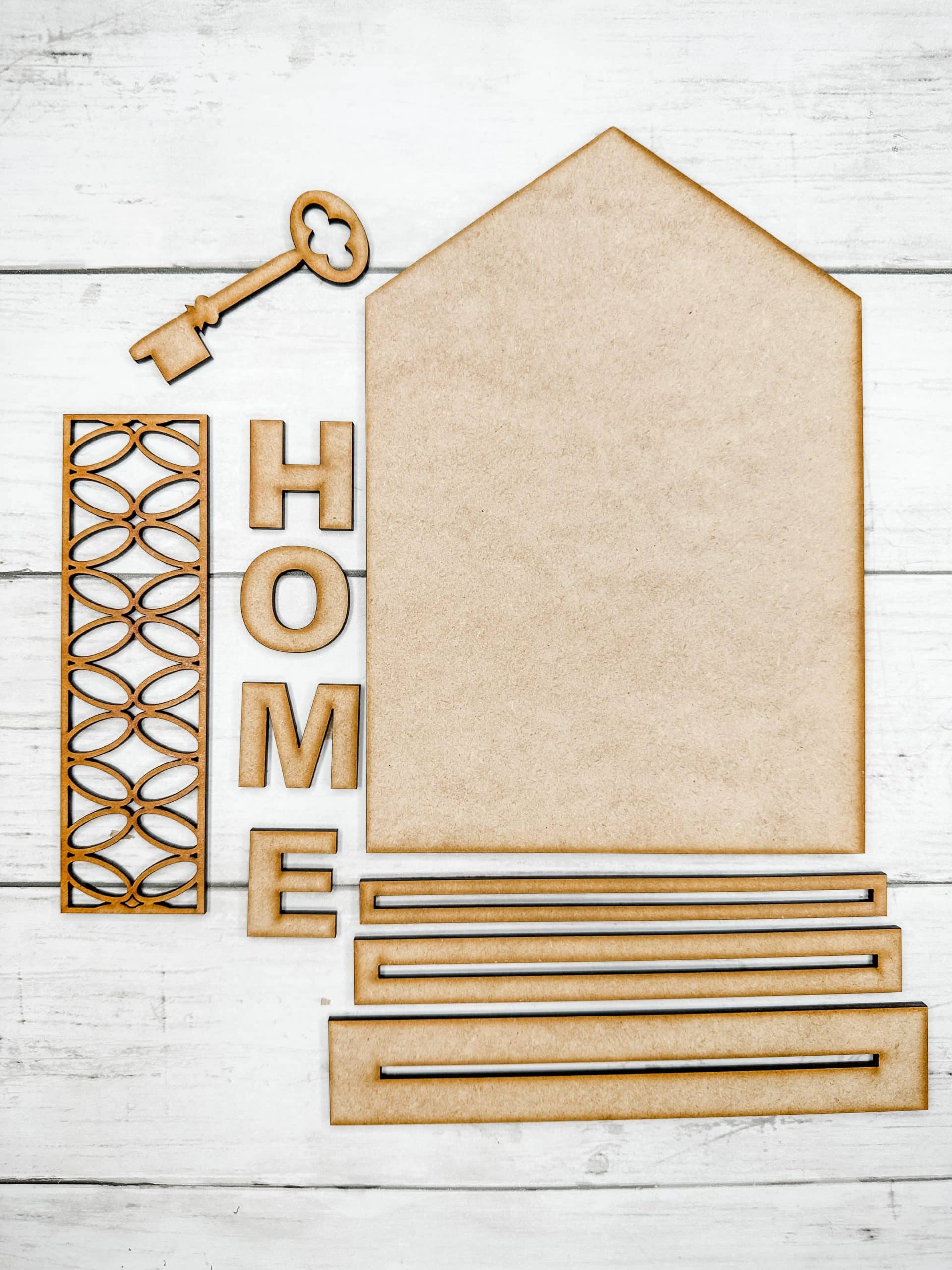 If you loved this DIY you might also like this DIY topiary!
Thanks for stopping by! XOXO Amber
You can also shop my ENTIRE AMAZON Favorites shop just click here! It's packed full of all the things I use and love. Here is the supply list I highly recommend every creative have on hand!!
Would you also pin my blog for later and get on my newsletter alerts? I would love to have you join my #craftycrew.
Inspired? Leave me a comment below! I love hearing from my readers!