30 Valentine's Day DIY Decor Ideas for 2023
Are you looking for affordable and adorable ways to decorate your home, office, or classroom this Valentine's Day? I've got you covered! Here are 30 Valentine's Day DIY Decor Ideas for 2023 that you're sure to love!
I love sharing my DIY ideas with you, but I want to be a resource hub for my Crafty Crew. That's why I've found several different DIY decor ideas from other extremely talented DIY'ers and put them all in one place – RIGHT HERE! This post is a round-up collaboration with other amazing bloggers!
Each of these DIY projects is so adorable and unique, that I know you will be inspired to get creative and start crafting! Feel free to blog hop on this one! Each of the titles is linked to some of my favorite bloggers and their specific DIY's for Valentine's day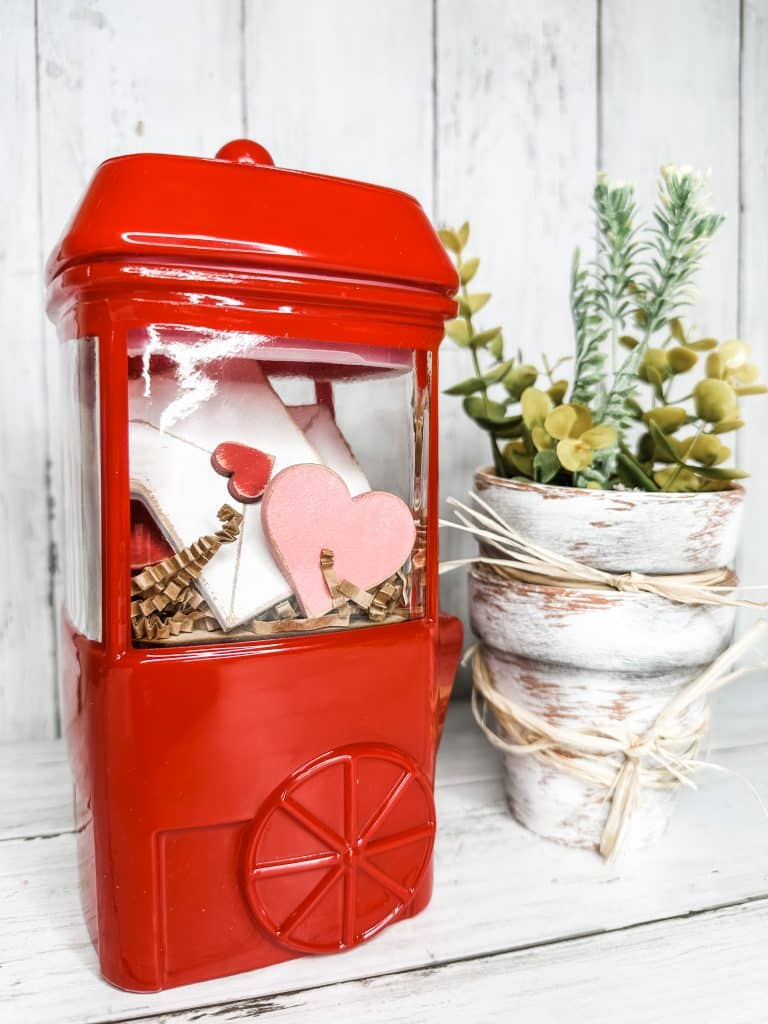 These simple Valentine's Day jar fillers add the perfect touch to your home decor for the holiday of love! Add them to the Target/Hobby Lobby gum ball machine, popcorn cart canister, or a simple mason jar!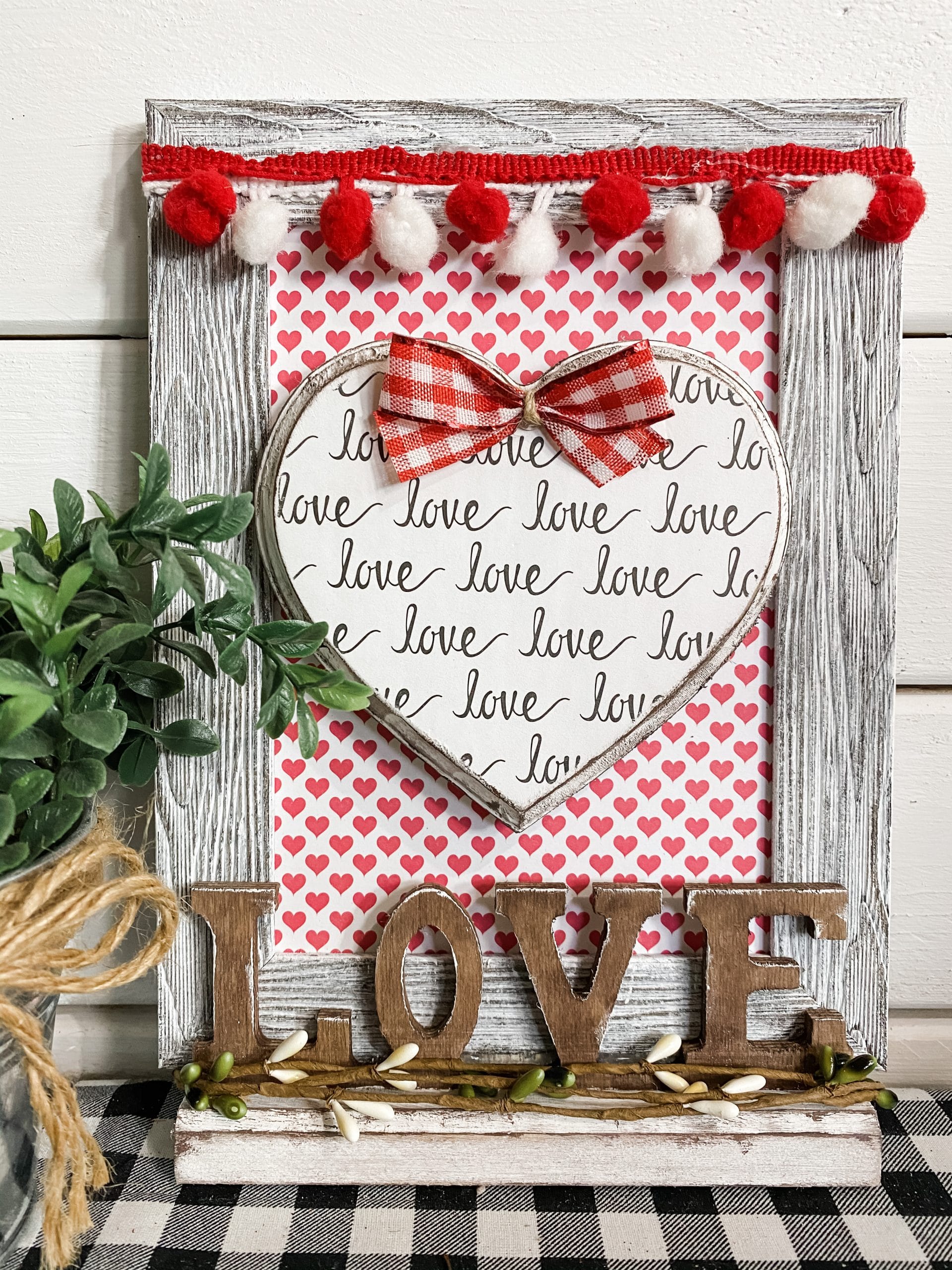 This easy DIY project is perfect for any Valentine's Day decor and is definitely affordable! How cute would this DIY decor be sitting on a home office or school teacher's desk?
Besides paint and the specific supplies needed for this simple DIY (included in the supply list), the only other crafting tool you need is a hot glue gun!
I've tried my hand at string art before, but I'm definitely not the best at it! This Valentine's Day heart string art decor is so adorable and would be the perfect DIY to do with a loved one.
The only tools you need to be able to use to make this sweet DIY are a hammer and a pair of scissors! How simple!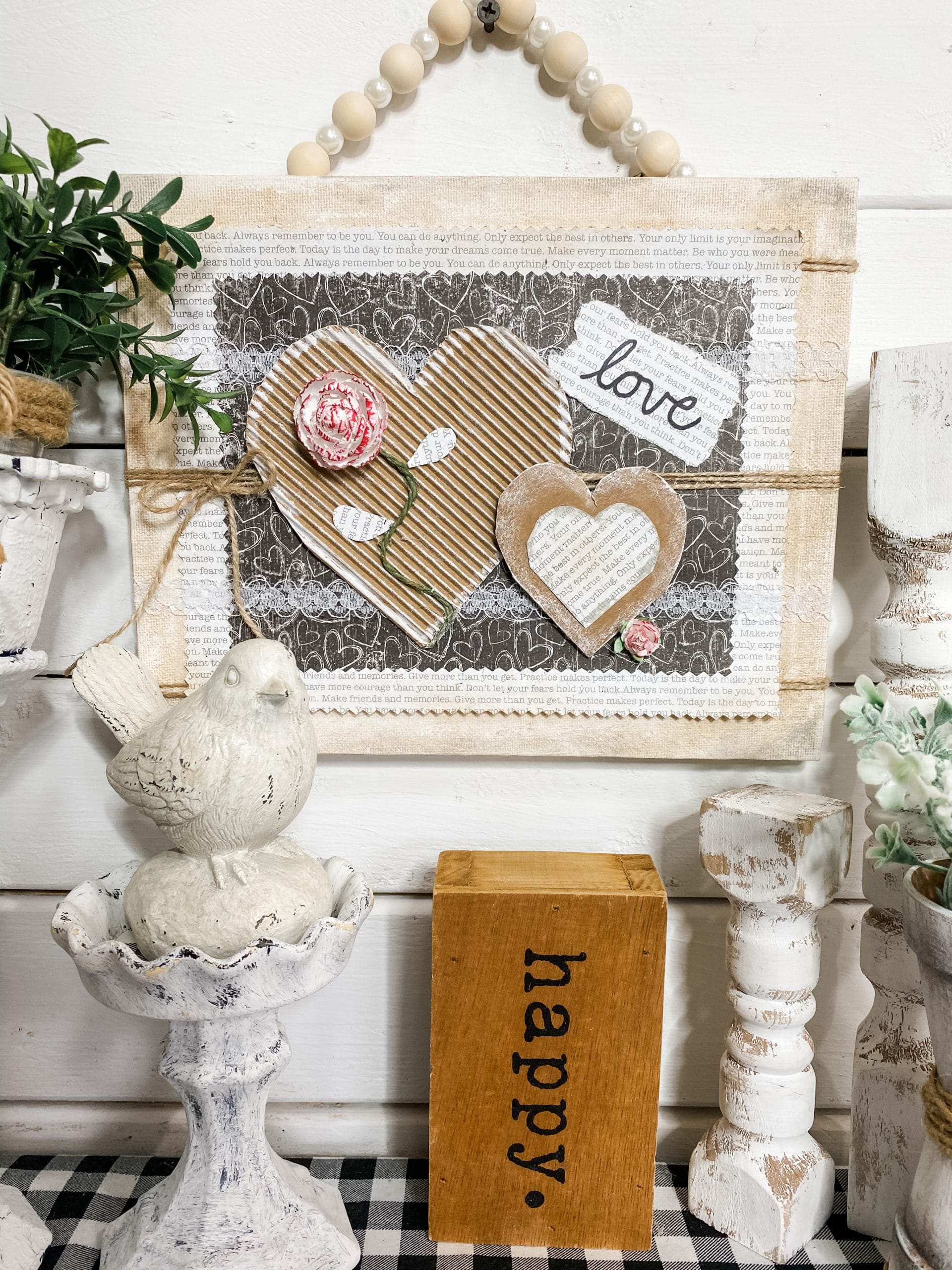 I had so much fun playing around with paper to make this adorable shabby chic Valentine's Day decor! You get a mixture of different textures and patterns, and you can customize it to your style!
I love how this one kind of looks like an envelope, and I absolutely love it! But what I love most is how completely customizable it is based on the papers you use!

How stinking cute is this adorable Valentine's Day Gnome Wreath?? Gnome decor has become so popular lately with themes including Christmas, Thanksgiving, and Valentine's Day.
This easy, no-sew DIY Valentine's Day gnome features a shocking secret supply! Check out the blog to see what it is!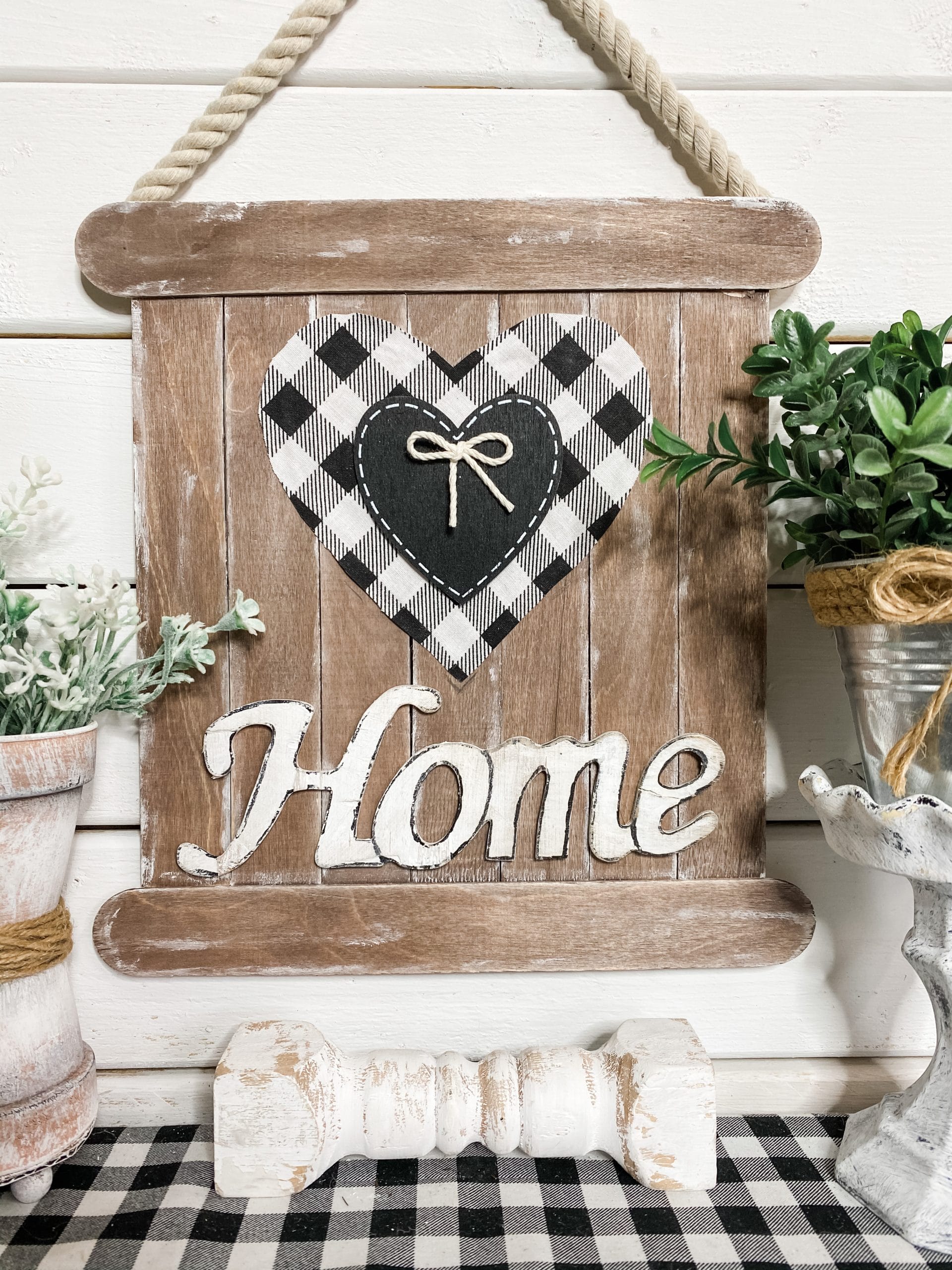 Not everyone is into pink and red Valentine's Day decor, so this black and white sign is an alternative to that!
If you do like red and pink decor, you can absolutely change out what you use to make the heart and customize this sign to fit your preferences and style!
I think I love this DIY Valentine's Day Flower Holder because of its versatility. Not only would this decoupaged wood crate be perfect with any Valentine's Day decor, but it could be repurposed for any holiday!
See the step-by-step process and progress photos of making this adorable DIY!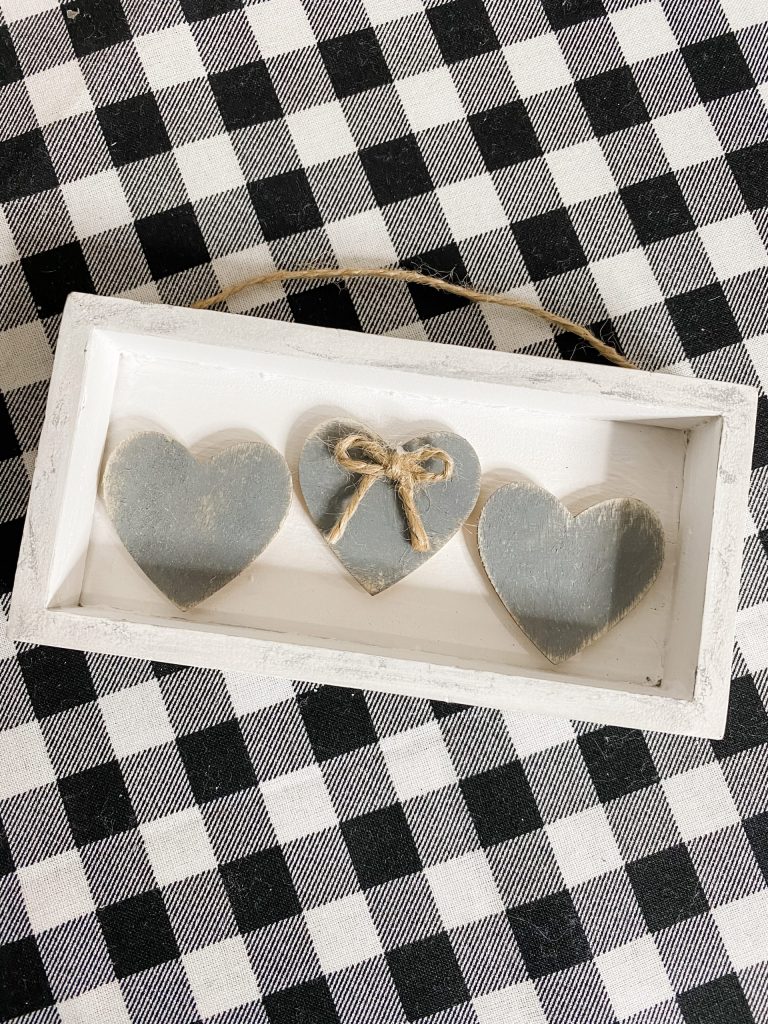 Do you love simplicity? Well, then I think you will absolutely LOVE this Target sign makeover! I found the sign in the Dollar Spot at Target and repurposed it into this adorable little sign!
This is perfect to sit on a small shelf or hang on a wall to fill in some space in your decor! The possibilities are endless!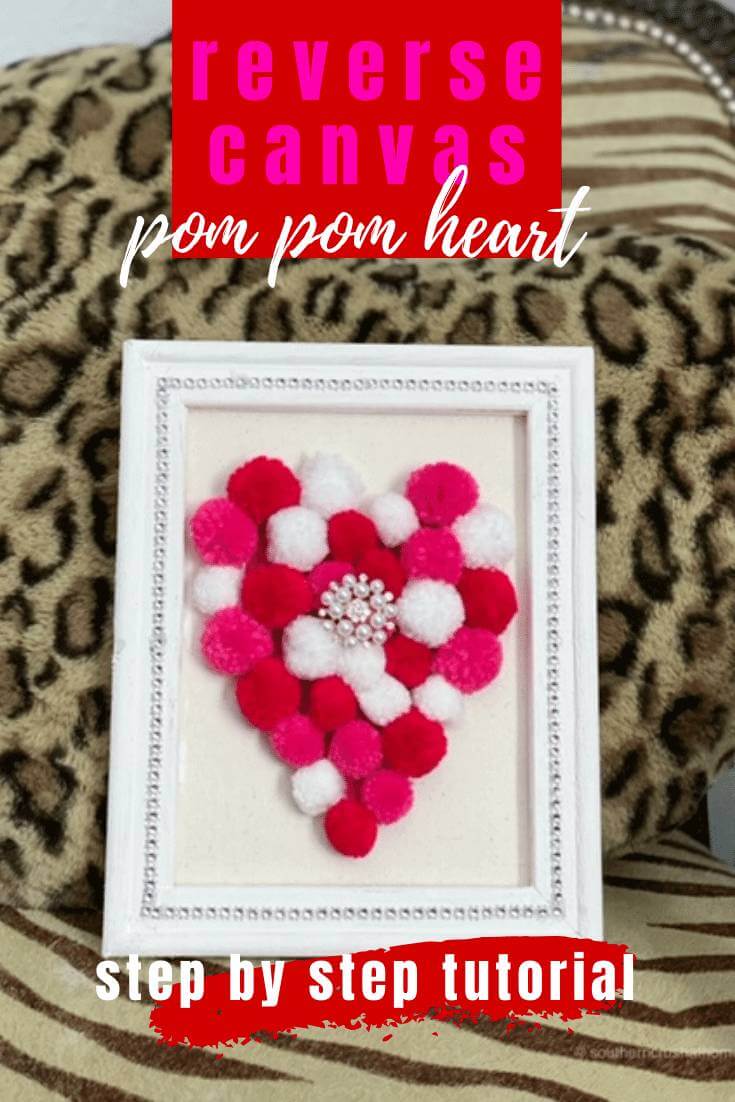 I love a good reverse canvas DIY, and this reverse canvas pom pom heart DIY is PERFECT for Valentine's Day! I love the simplicity of this DIY project, and I think it would be so much fun to make with the kiddos!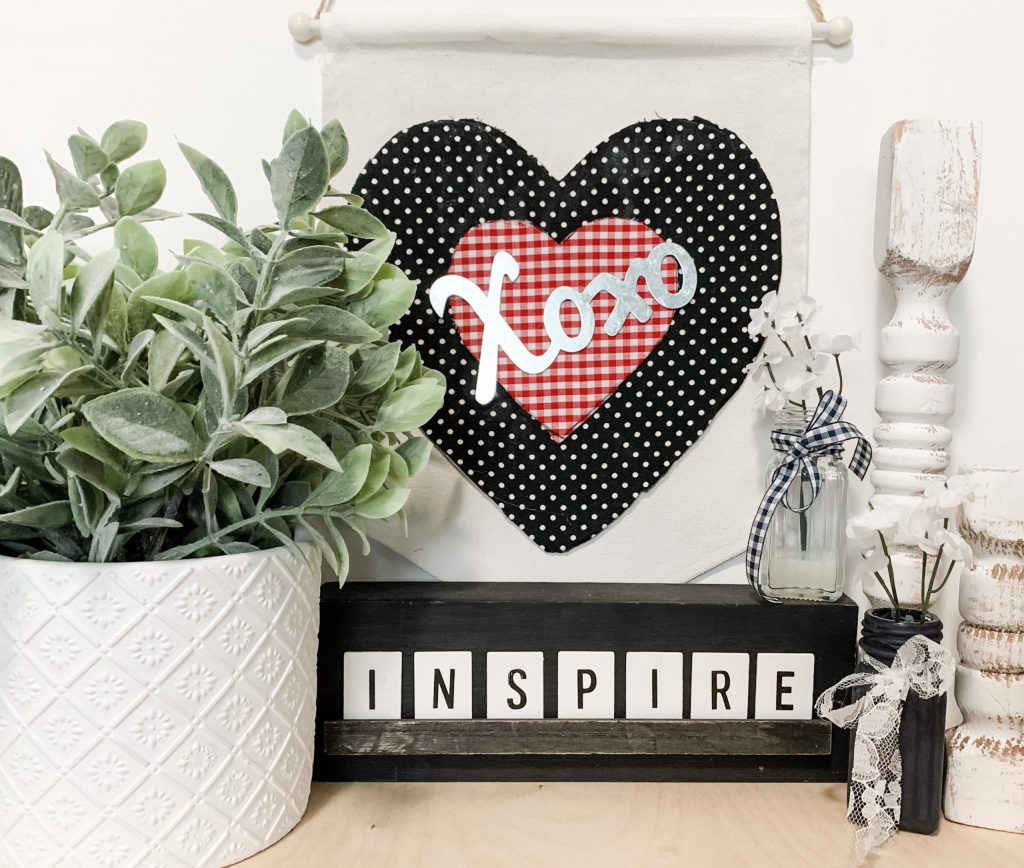 This Valentine's Day banner is such a simple DIY, and it requires NO SEWING! No-sew DIY's are always popular because they are time-saving and let's be real, not a lot of people know how to sew anymore.

Are you someone who loves to incorporate nature into your DIY decor? Well, this Pinecone Flower Heart Decoration is perfect for you!
This adorable DIY project features repurposed pinecones, and would be great not only for Valentine's Day decor but also for a little girl's bedroom!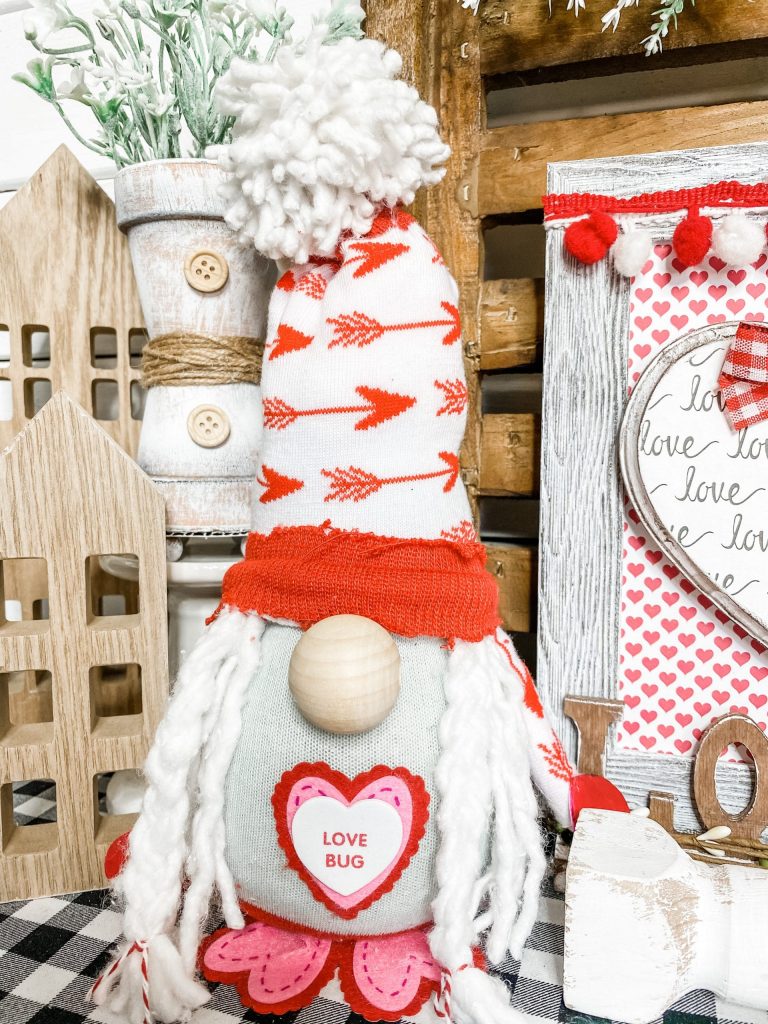 This Valentine's Day gnome is another amazing no-sew DIY project! Using Dollar Tree supplies, specifically their socks, you can make your own adorable gnome for Valentine's Day!

This boho love arrow sign looks like so much fun to make with the wire word art! I've said before how much I love DIY's that can be used for holidays or year-round, and this DIY love arrow sign is exactly that.
This is such a cute and creative idea, and I knew you would love it!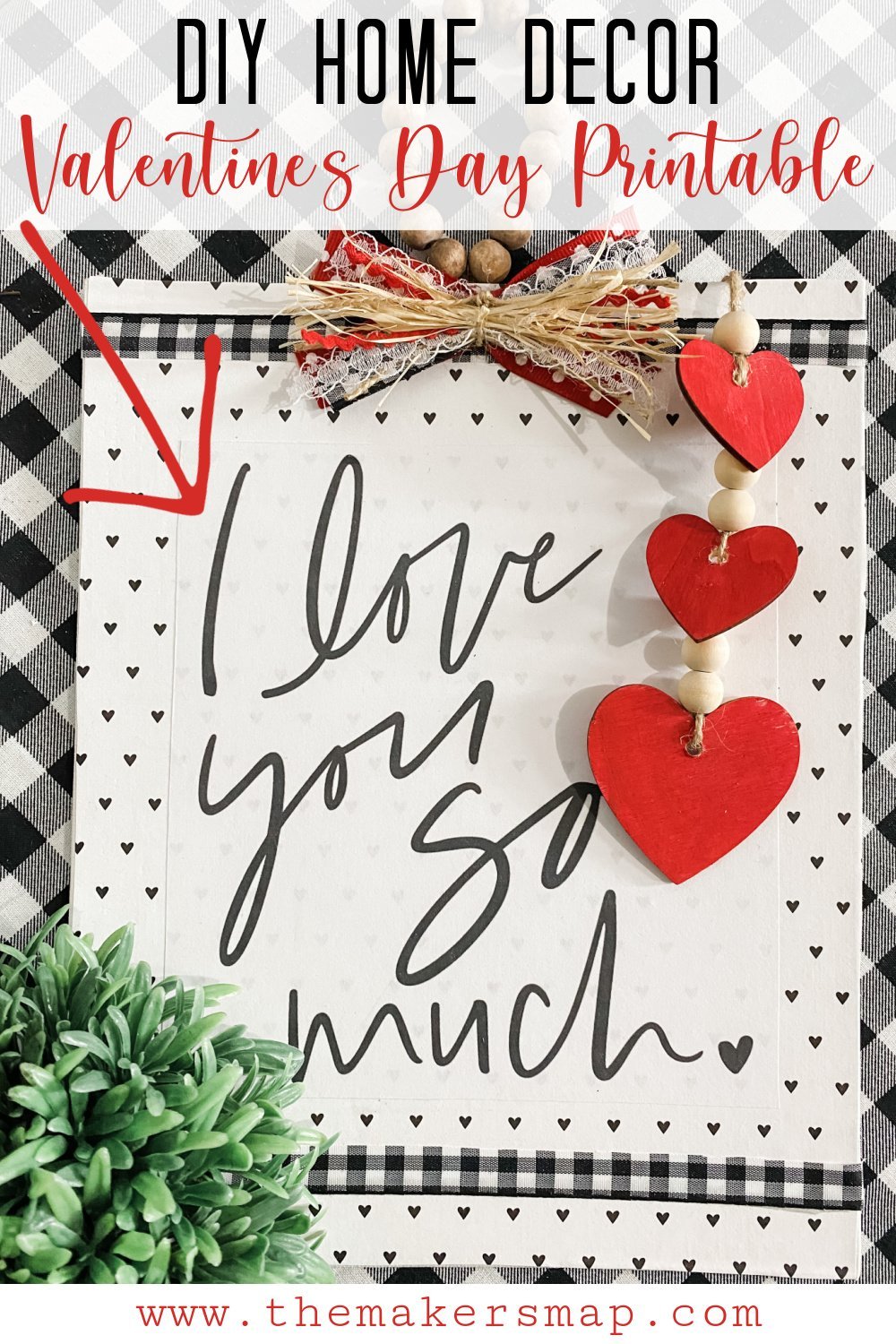 Who doesn't love free things? This adorable DIY decor was made with one of my FREE printables and some Dollar Tree supplies!
You can also use this FREE Valentine's Day printable to make a sweet Valentine's Day card for someone special in your life!

Do you have a small budget and a desire to add farmhouse texture to your home decor? These Farmhouse Valentine's Heart Shaped Coasters are meant for you!
This a great DIY for the ones who don't like the traditional red and pink Valentine's Day DIY's!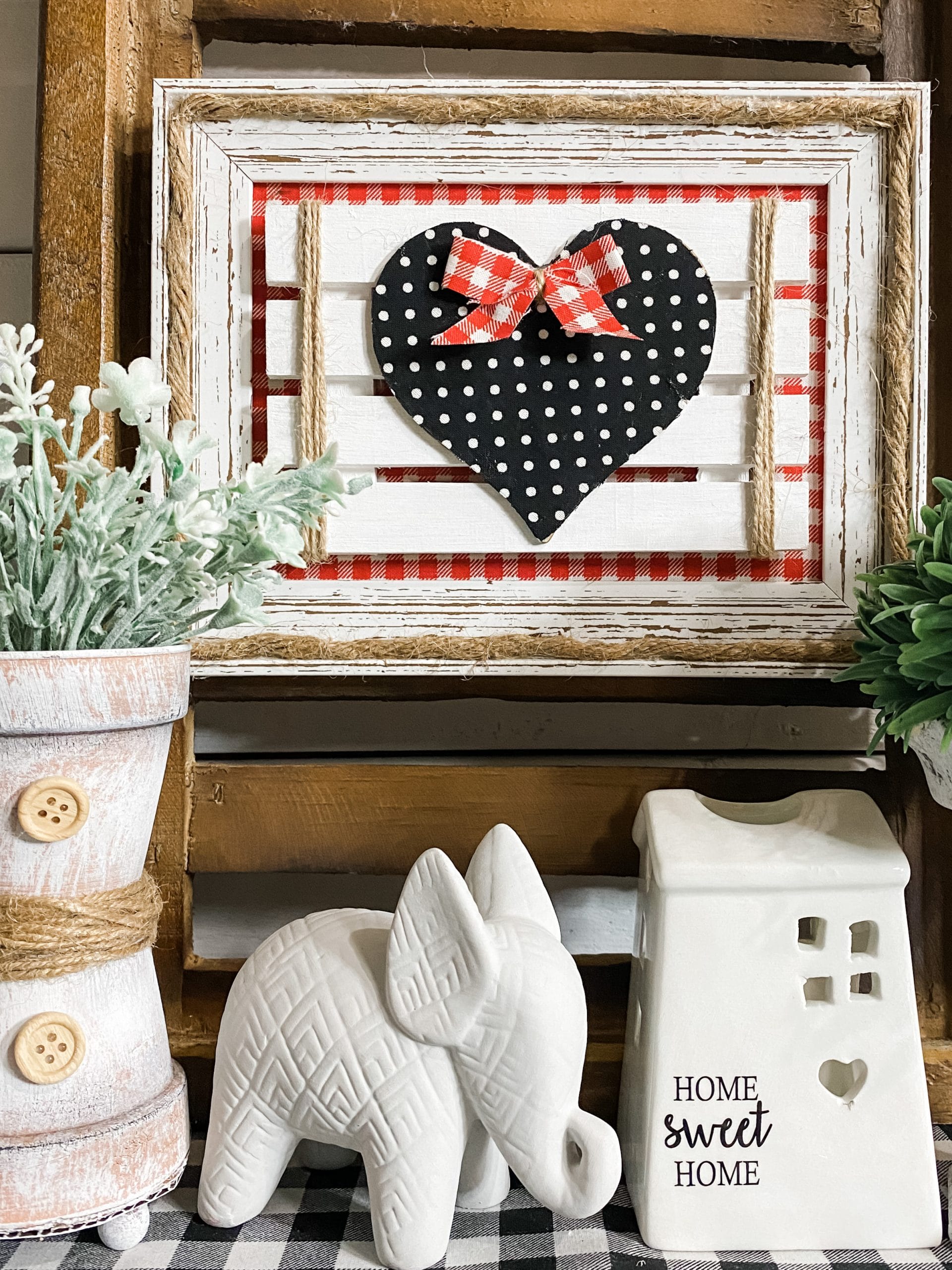 If your goal for your Valentine's Decor this year is affordability, you will achieve it with this adorable Valentine's Day pallet decor!
Made out of Dollar Tree supplies, it doesn't get much more affordable than this one!

Do you have a wreath for every time of the year, but still need the perfect one for Valentine's Day? Check out this adorable DIY Burlap Wreath!
If you can't tell, you only need a couple of supplies to make this adorable wreath, making it very affordable!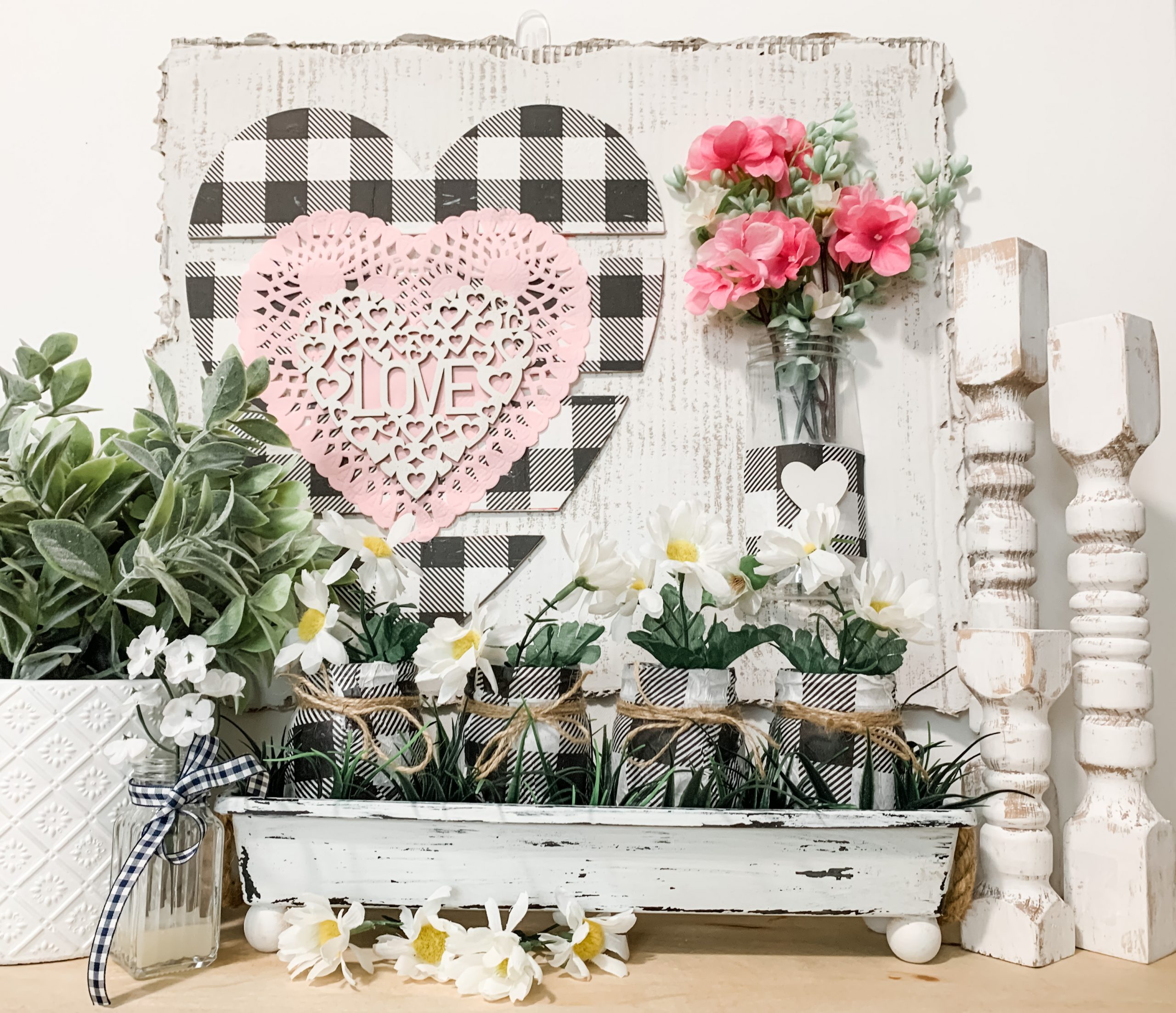 This Valentine's Day decor with fake flowers is a great example of using common items to make your own adorable home decor!
I used cardboard and a plastic bottle to bring this affordable and adorable Valentine's Day decor to life!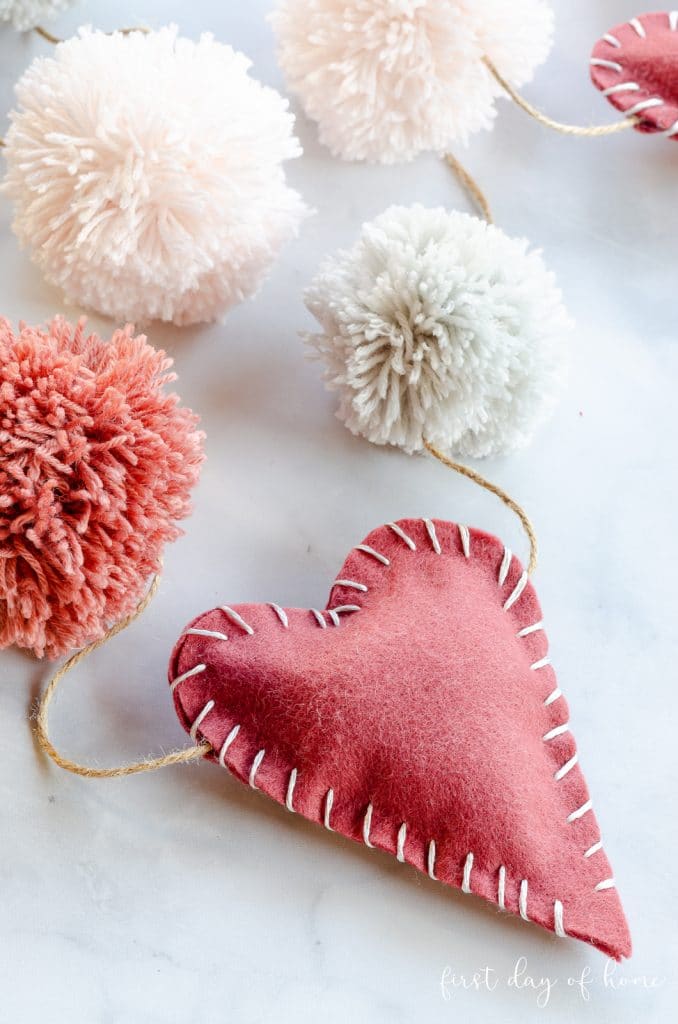 Do you love Pinterest? Well, this adorable pom pom and heart garland was inspired by a Pinterest challenge! How sweet would it be to let your kids help you with this adorable DIY, or even personalize it for your family?
This is a super simple DIY that is definitely worth making!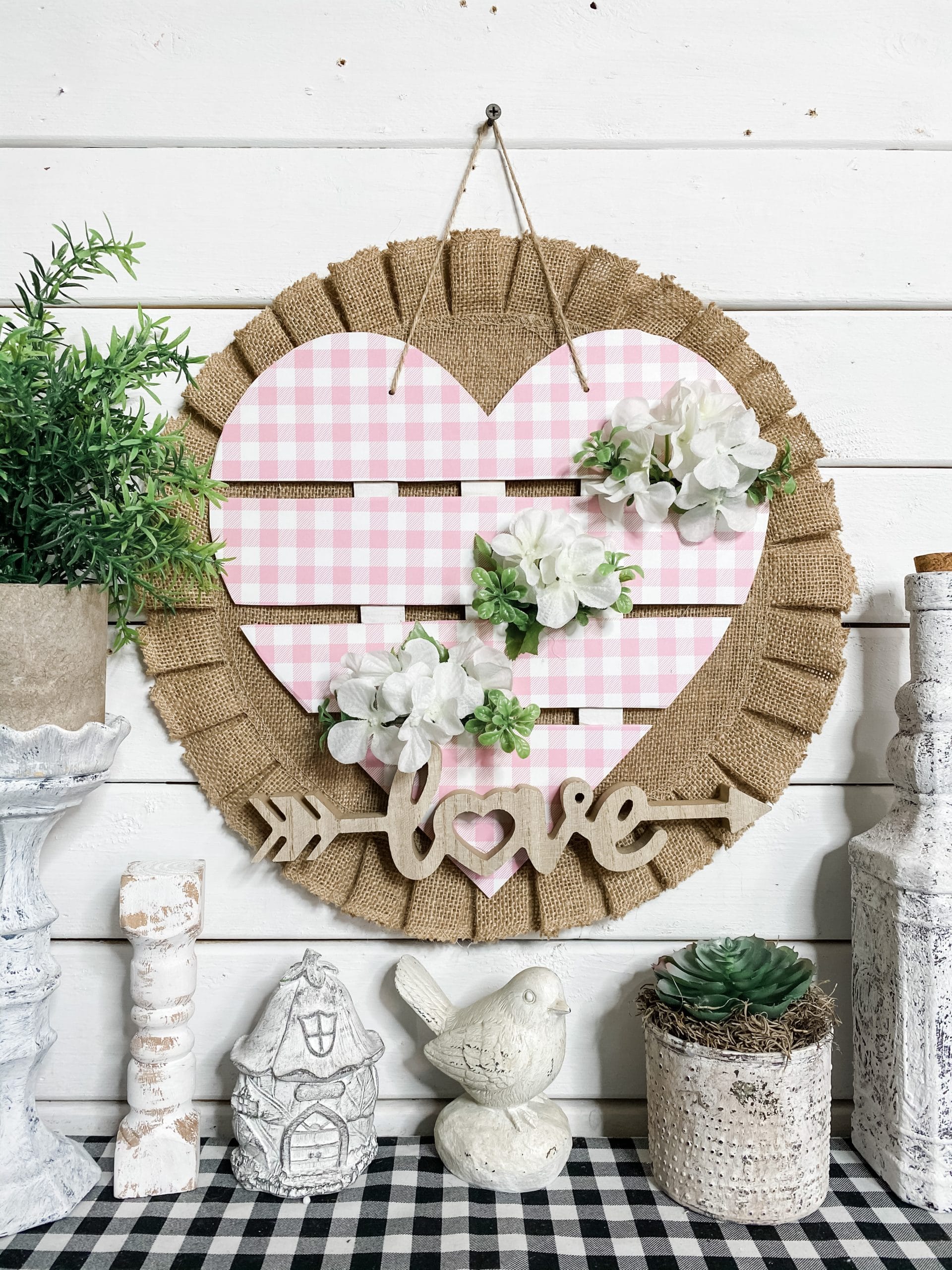 This door hanger is multi-purpose because it would be absolutely adorable for Valentine's Day, but can also be up all Spring!
The highlight of this door hanger is the burlap placemat! Who would think of using a placemat to make your own door hanger?

I almost shouted with excitement when I saw these repurposed blocks! Organized 31 made these adorable Valentine's Day blocks with Jenga blocks!
Y'all know how much I use Dollar Tree Tumbling Tower blocks in my DIY's, and they would be perfect for this DIY project!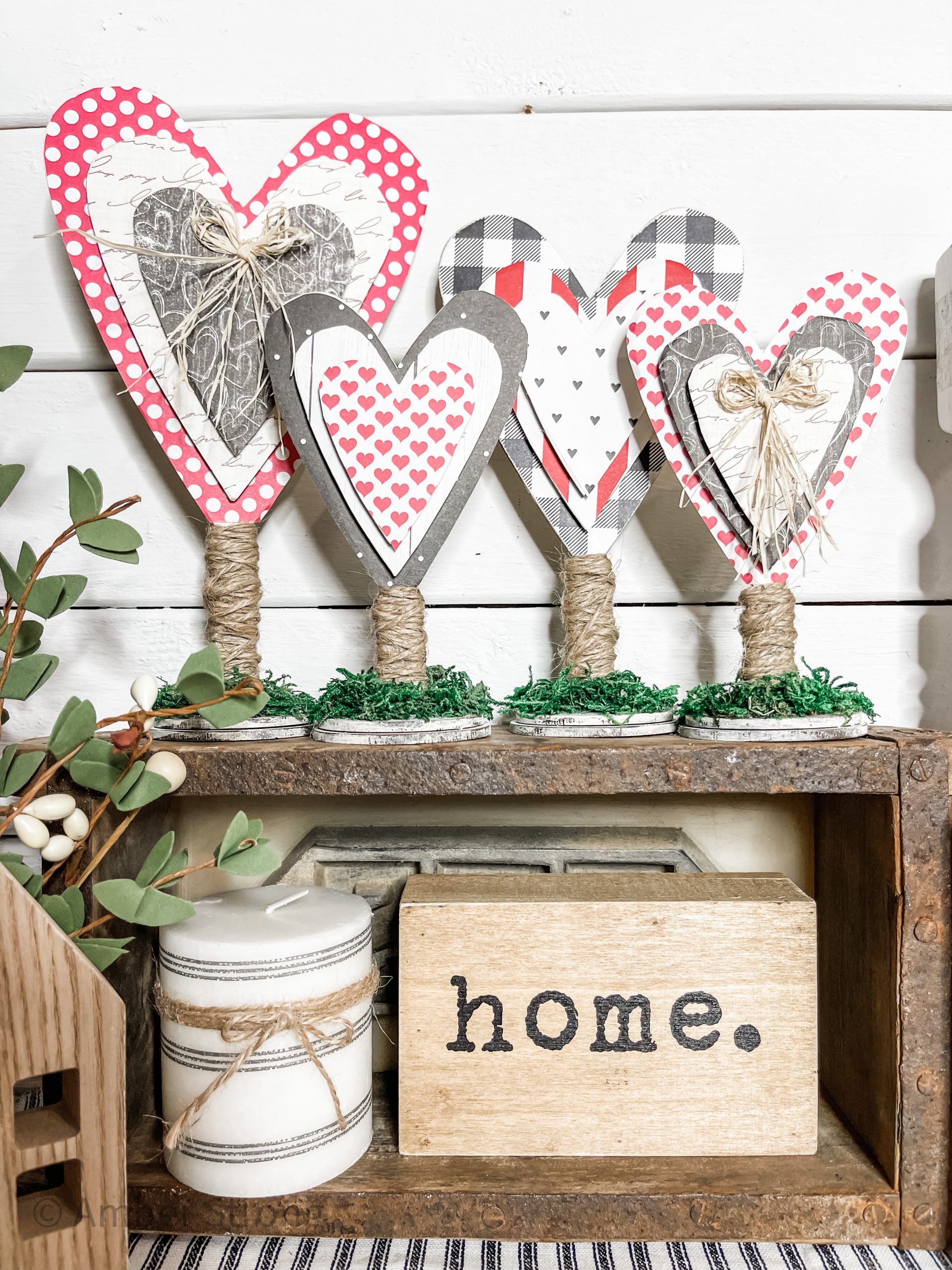 The highlight of these adorable Valentine's Day standing hearts is that they are so very customizable! The heart (pun intended!) of this project is the standing hearts DIY kit!
It comes with the wood hearts and bases for each standing heart, and all you have to do is add your embellishments! That means you can really personalize each heart!

Are you a buffalo check lover who wants to make the perfect DIY Valentine's Day hanging decor? You will want to check out this Painted and stenciled wooden heart!
You can get blank wood hearts from your local craft stores like Dollar Tree and Hobby Lobby, then all you need are the stencils and paint!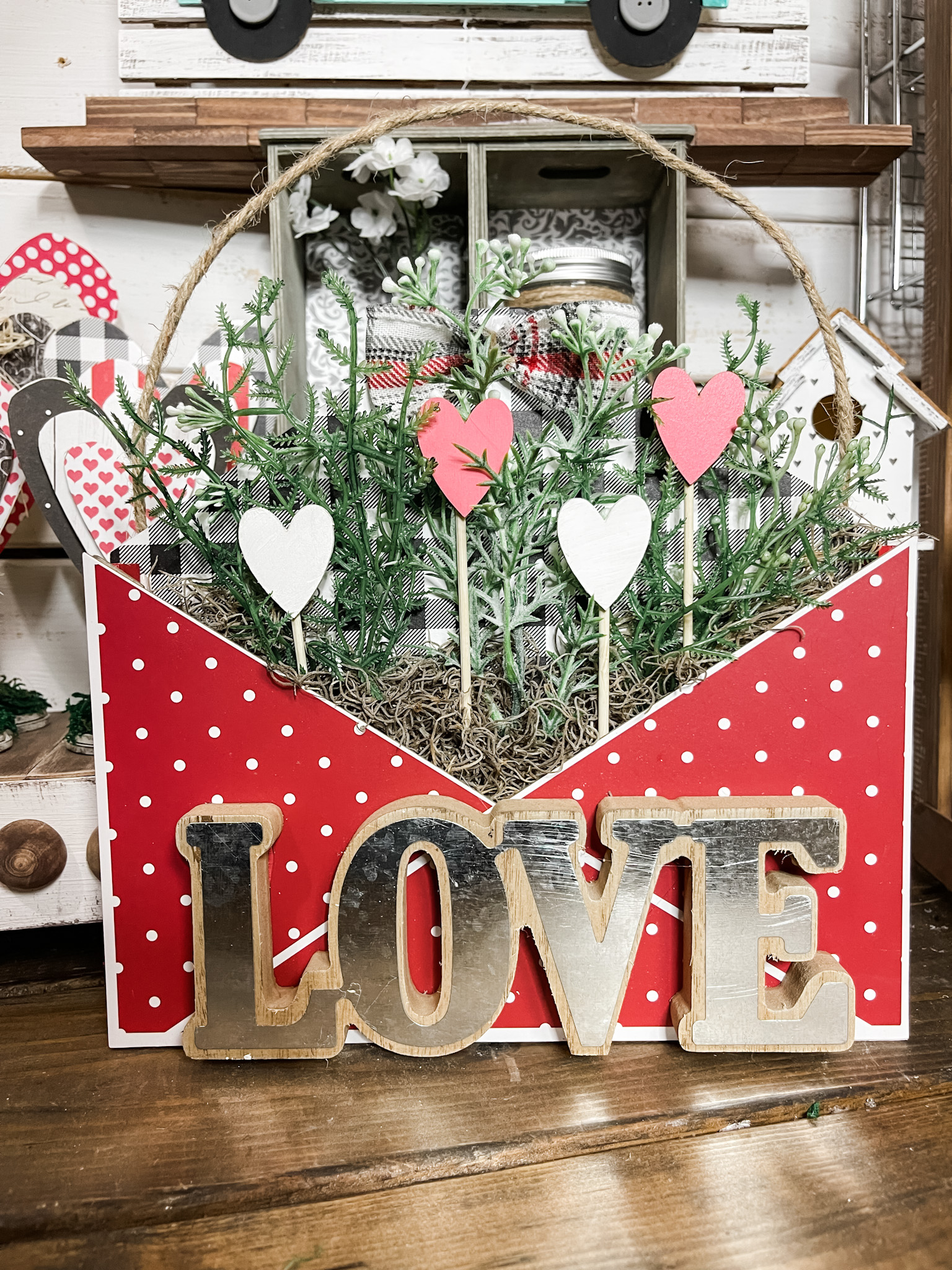 Can't you just see this hanging on a kitchen pantry or cabinet or on a bathroom door! Or how cute would this be in a classroom or office! It would honestly be perfect anywhere you put it!
Made with mostly Dollar Tree supplies, it doesn't get much more affordable than this one!

Not only are the possibilities endless with these DIY Valentine's Day blocks, but they are so much fun!
You can add your own phrases and turn these adorable Valentine's Day blocks into a fun and easy puzzle. This would be great as a kid's craft, too!
These potted Valentine's Day gnomes are so adorable and are just so simple to make! Just like the standing hearts, these gnomes come in a DIY kit.
They are perfect as a gift for a loved one, and would be so adorable on an office desk or dinner table center piece!

Are you sick of the same gaudy, tacky Valentine's Decor that can only be used for 2 weeks of the year? Well, so is Lindsay, owner of A Butterfly House (DIY Blog)! That's why she made these pastel pink heart curtain ties!
They are great for Valentine's Day, but can also be used all year! They are great for a pink office, schoolroom, or a little girl's bedroom!
Have you found yourself with an overwhelming amount of random buttons that you have no clue what to do with? Well, here is a super cute DIY Valentine's Day craft project that you can put those buttons to use with!
I love the classic, vintage feel of this adorable button DIY!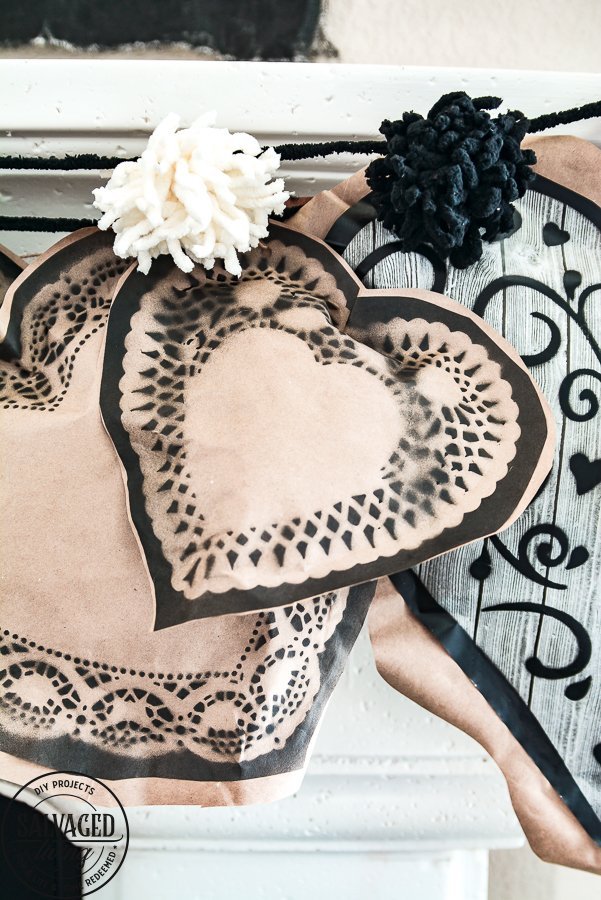 I might be the biggest fan of black and white decor. I mean, it goes with anything! This is such a simple DIY project that can add so much personality to your mantel!
I absolutely love this Black and White Valentine's Day Mantel garland!
I've said it before, and I'll say it again. I love a DIY that I can transform from a holiday item to everyday decor, and this Shabby Chic Valentine's Day decor is definitely one of those DIY projects!
Change out the Dollar Tree calendar print in the center and use a pizza pan instead of a heart form, and you can make this easy DIY for any time of the year!
Are you inspired?
I hope you enjoyed these 30 Valentine's Day DIY Decor Ideas for 2023 as much as I did and decide to make them for yourself! I would love to see how yours turn out!
You should totally join my FREE Facebook group called On A Budget Crafts! It is a judgment-free community for DIY crafters to show off their projects and ideas.
Thanks for stopping by! XOXO Amber
You can also shop my ENTIRE AMAZON Favorites shop just click here! It's packed full of all the things I use and love. Here is the supply list I highly recommend every creative have on hand!!
Would you also pin my blog for later and get on my newsletter alerts? I would love to have you join my #craftycrew.
Inspired? Leave me a comment below! I love hearing from my readers!

>>Pin these 30 Valentine's Day DIY Decor Ideas for 2023<<