Dollar Tree Heart Spring Door Hanger
How adorable is this Dollar Tree Heart Spring Door Hanger?? This is such a simple Spring DIY and an easy way to repurpose a burlap placemat.
Even though this DIY project uses a Dollar Tree planked heart, I don't think it can only be used for Valentine's Day! The burlap and the white flowers just scream Spring! You might like this one too!
It is a cute bucket planter that is perfect for spring or use it every day somewhere throughout your home!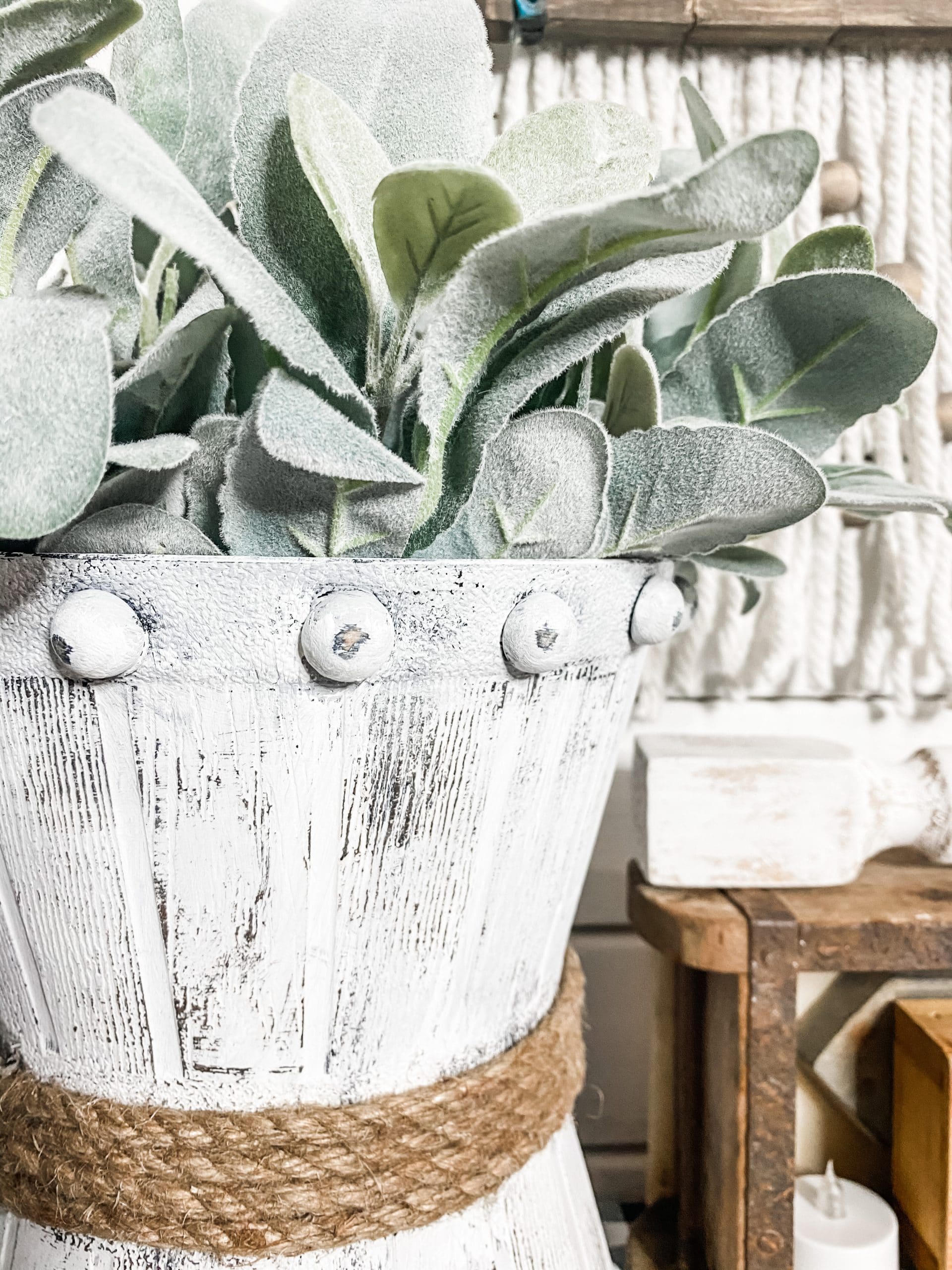 Watch the Spring DIY Tutorial
Instead of recording this project during a Facebook Live video, I created a quick DIY tutorial for how to bring this DIY idea to life! The DIY tutorial video is just over 3 minutes long and shows you step by step how I created this DIY decor!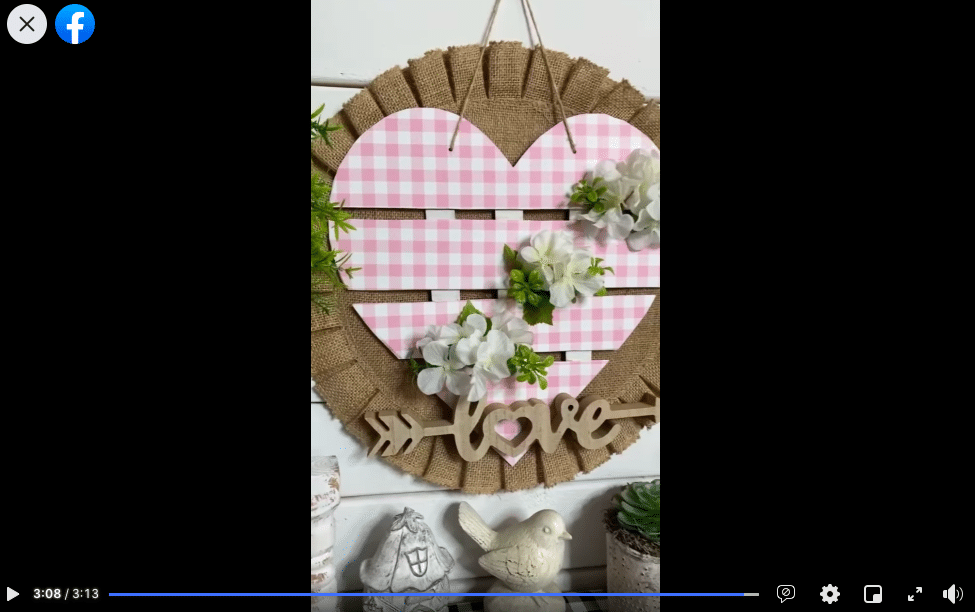 For this project, I will be using these items but you can substitute where you want.
"As an Amazon Associate, I earn from qualifying purchases."
Dollar Tree Wood Love with an Arrow
Dollar Tree Planked Wooden Heart
Burlap Placemat (Hobby Lobby)
Dollar Tree White Flowers
Boxwood Greenery
Apple Barrel White Acrylic Paint
Mod Podge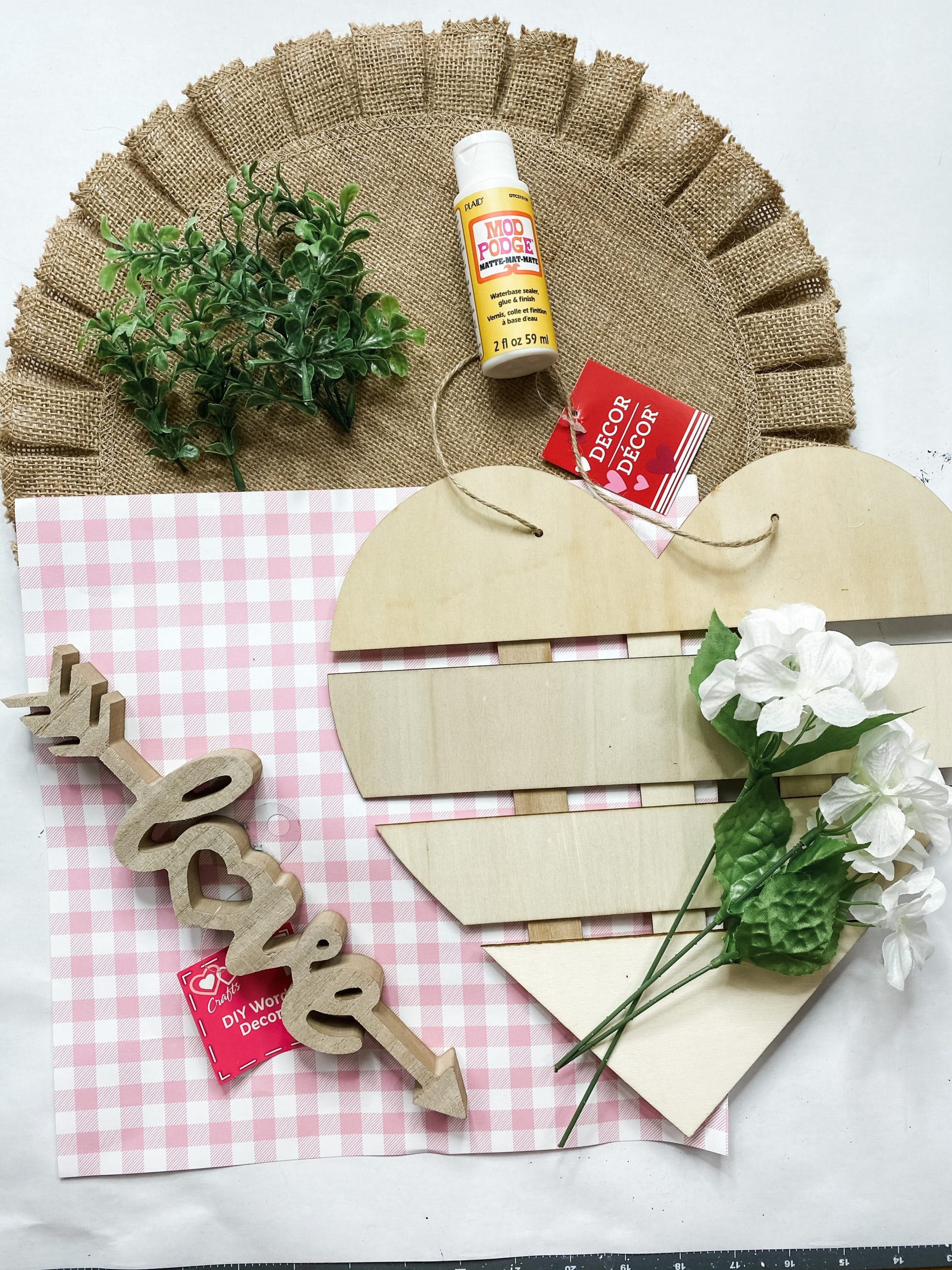 Do you want to be featured on Amber's blog?
Before we get started, I want to tell you about an amazing opportunity I have for you! I want to see your Amber-inspired crafts, and I am going to pick some of them to feature on my blog!
All you have to do is submit a picture and description of your Amber-inspired craft! That's it! If you want to take advantage of this incredible opportunity, just complete the form below and hit SUBMIT!
*submitting your name and email will add you to my email list. You will have the opportunity to confirm or unsubscribe after you submit your information*
How to Make a Dollar Tree Heart Spring Door Hanger
Start making this adorable Spring decor by tracing the shape of the Dollar Tree planked heart onto your scrapbook paper. I used a pink buffalo check pattern, but you can use whichever pattern you prefer!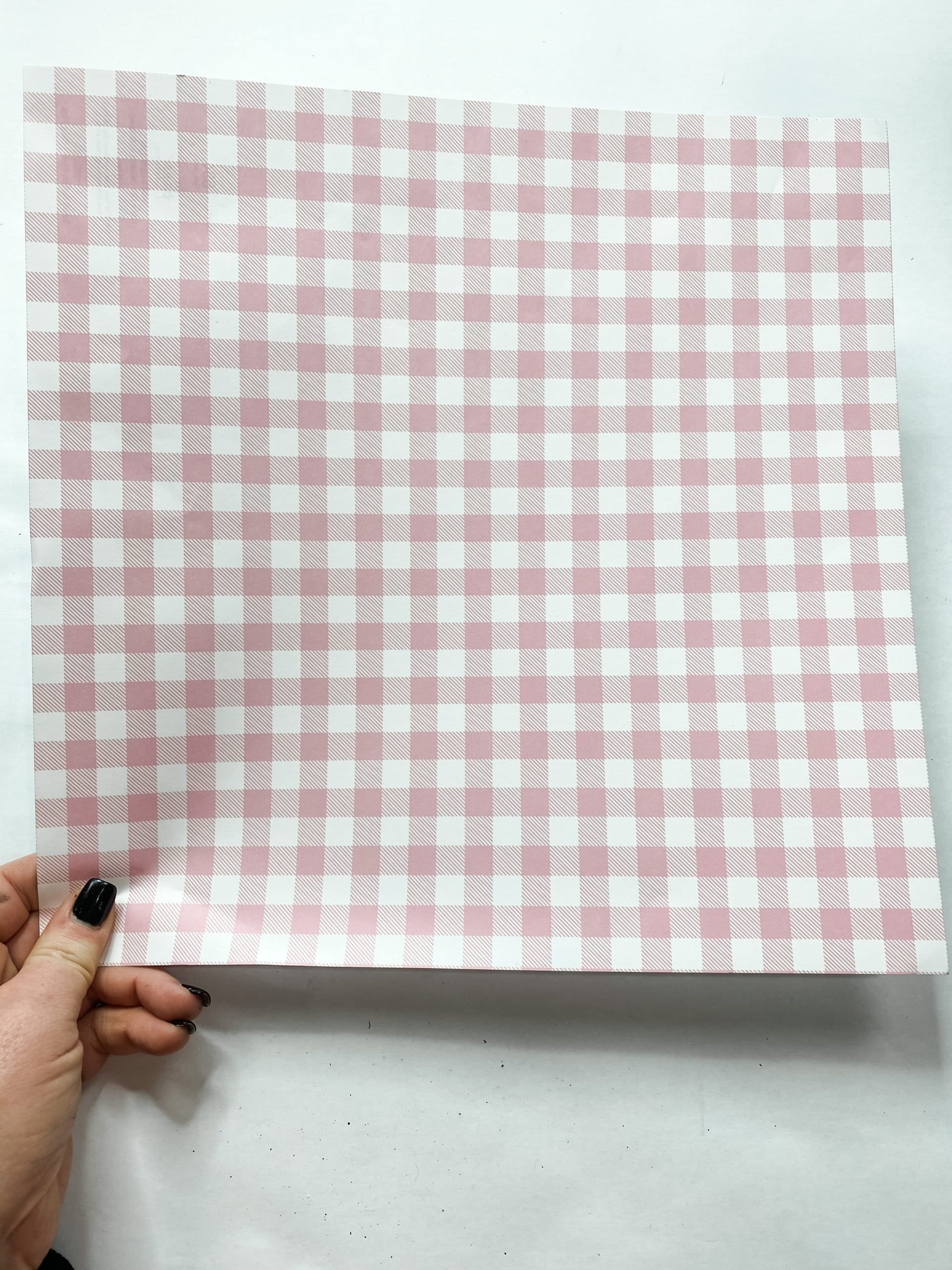 I put the scrapbook paper pattern side down and traced the shape on the back of the paper. Then, I cut out each piece of the scrapbook paper. Apply a coat of Mod Podge to each section of the planked heart and place the corresponding pieces of scrapbook paper.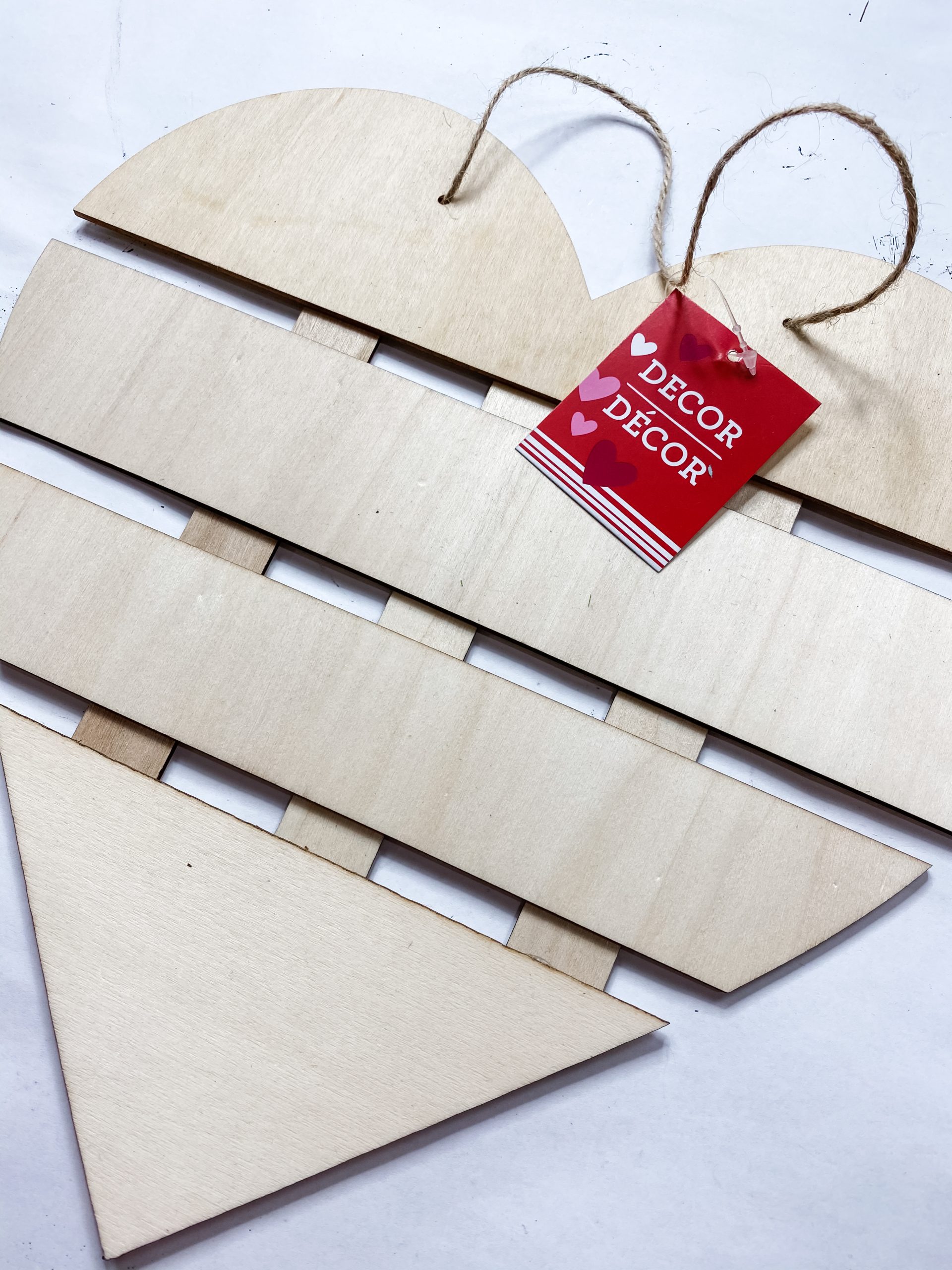 I went back after I placed the scrapbook paper and painted the small pieces of exposed wood with white paint. You could definitely paint those small sections before you place the scrapbook paper, but that's up to you.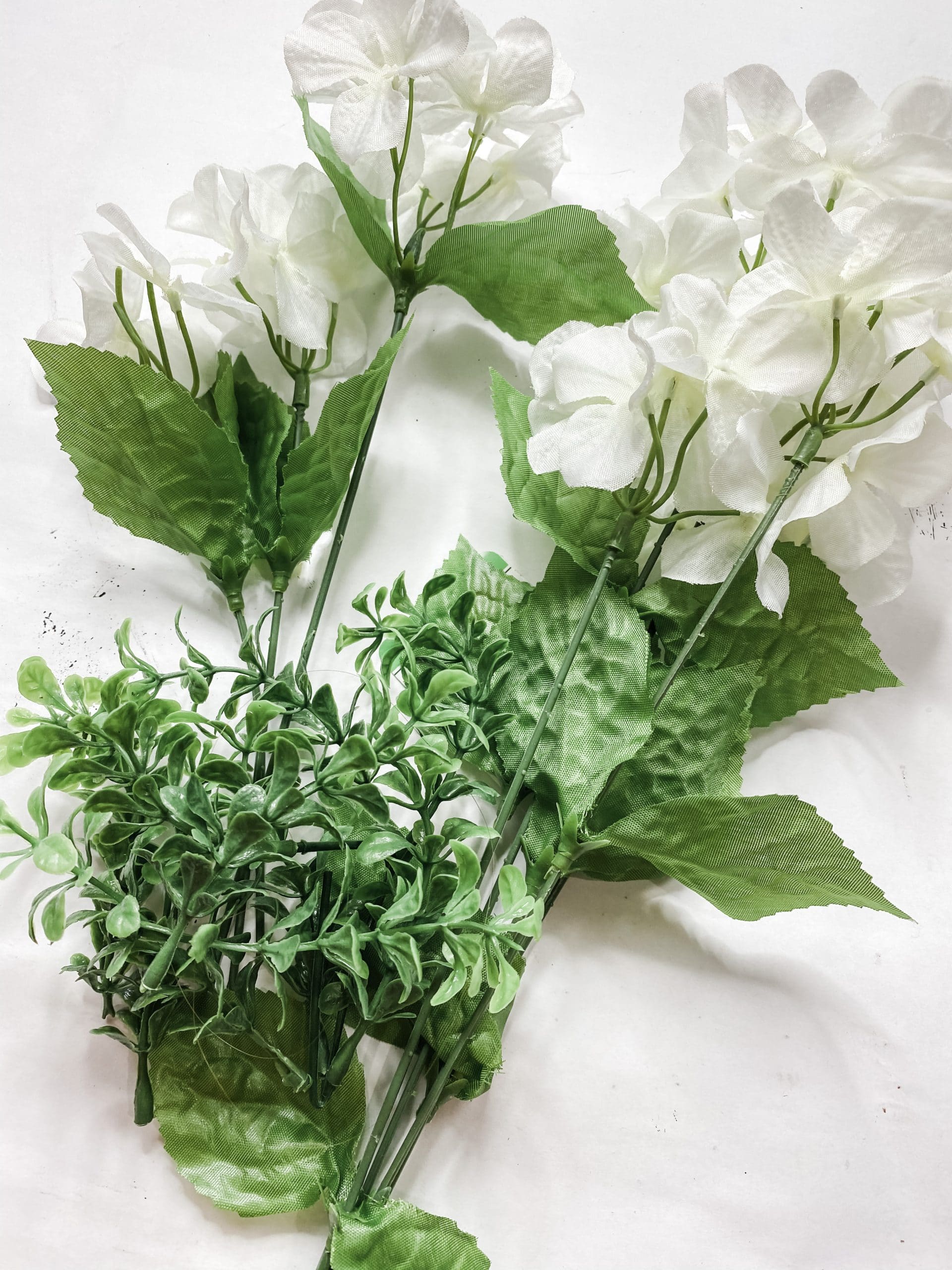 Next, I started hot gluing the white flowers and boxwood greenery sprigs in between the decoupaged planks of the heart. I also flipped the heart over and stapled the ends of the greenery and floral sprigs to really keep them in place.
Before I hot glued the decoupaged heart onto the burlap placemat, I used a pencil to poke holes in the scrapbook paper where the holes in the heart already were. Then, I reattached the original twine hanger from the planked heart.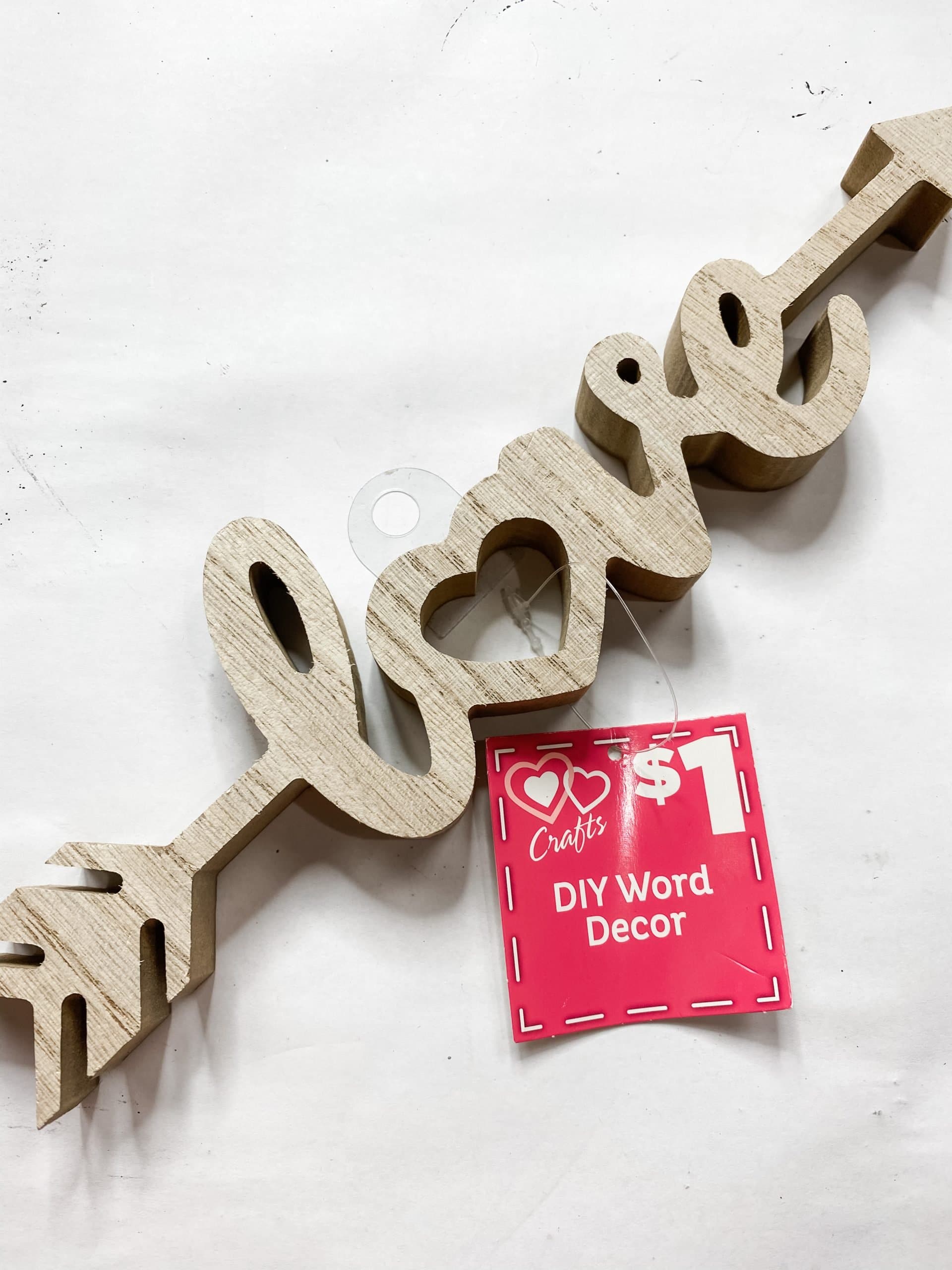 Now you are ready to hot glue the heart onto the placemat. Use a good amount of hot glue to make sure you get a really secure bond between the heart and the placemat. Lastly, hot glue the Dollar Tree wooden love with arrows across the bottom of the planked heart!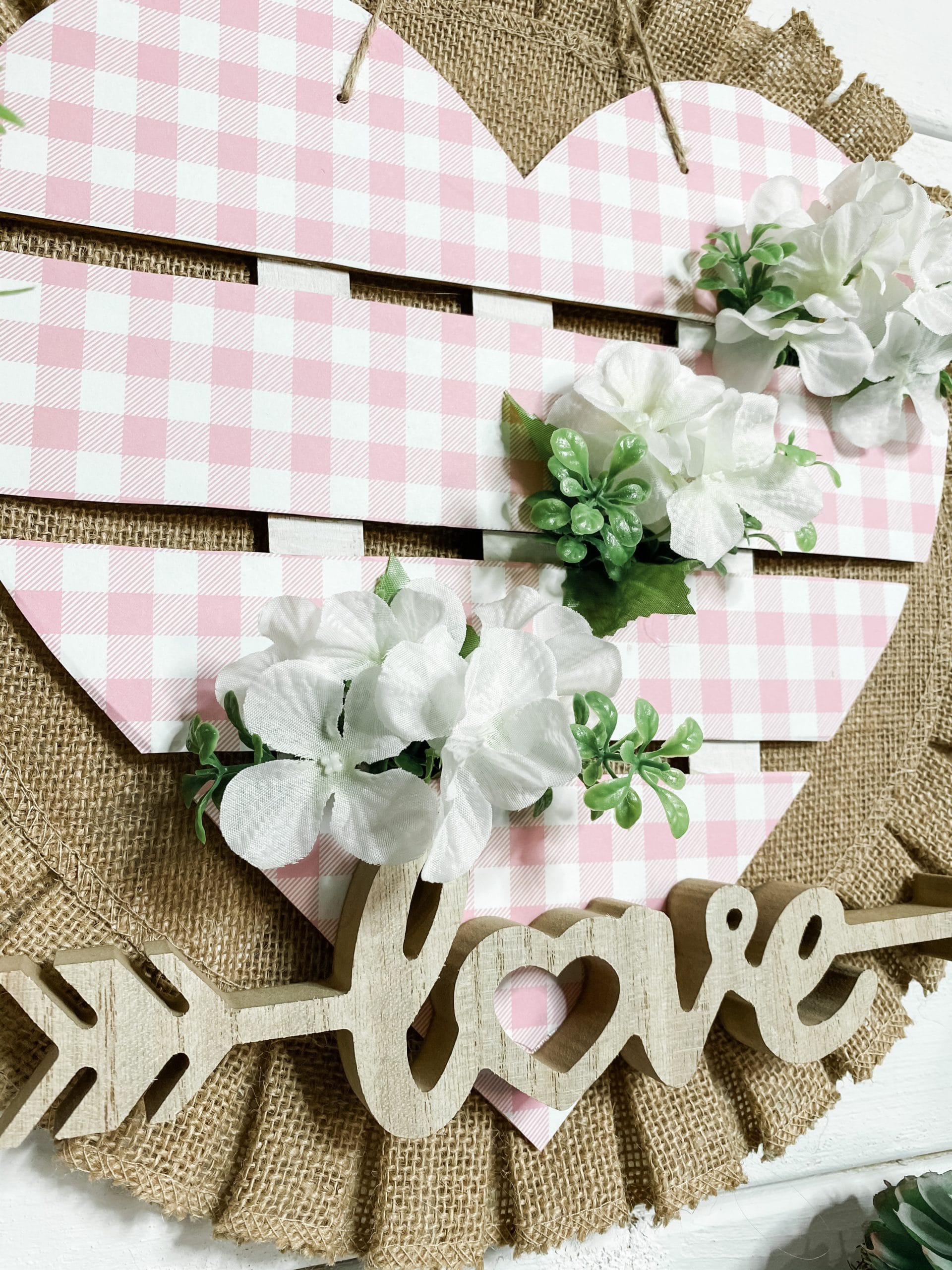 I hope you enjoyed this Dollar Tree Heart Spring Door Hanger as much as I did and decide to make one for yourself! I would love to see how yours turns out!
You should totally join my FREE Facebook group called On A Budget Crafts! It is a judgment-free community for DIY crafters to show off their projects and ideas.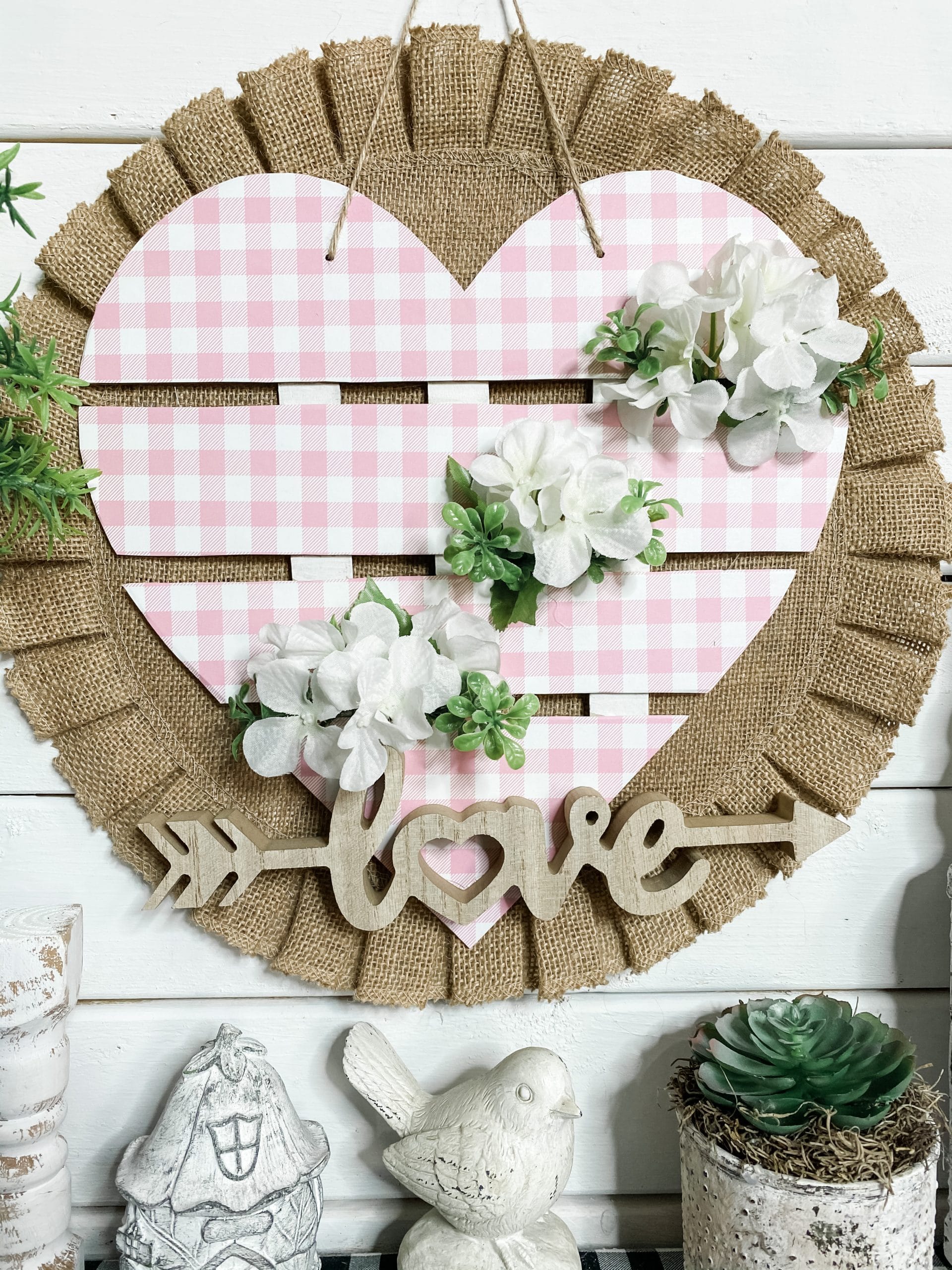 Thanks for stopping by! XOXO Amber
You can also shop my ENTIRE AMAZON Favorites shop just click here! It's packed full of all the things I use and love. Here is the supply list I highly recommend every creative have on hand!!
Would you also pin my blog for later and get on my newsletter alerts? I would love to have you join my #craftycrew.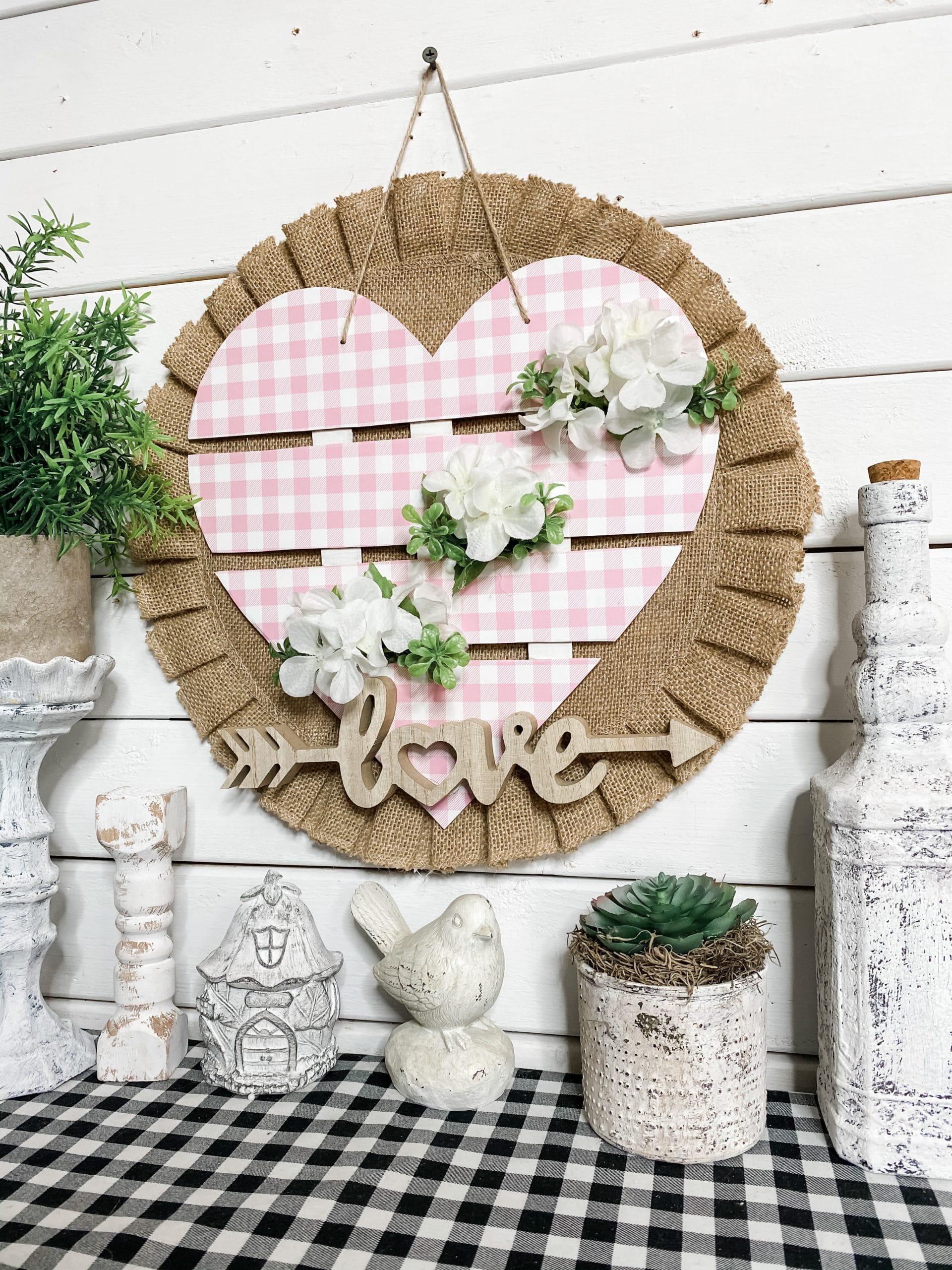 Inspired? Leave me a comment below! I love hearing from my readers!

Join my free "ON A BUDGET CRAFTS" Facebook group!