DIY Dollar Tree American Flag Decor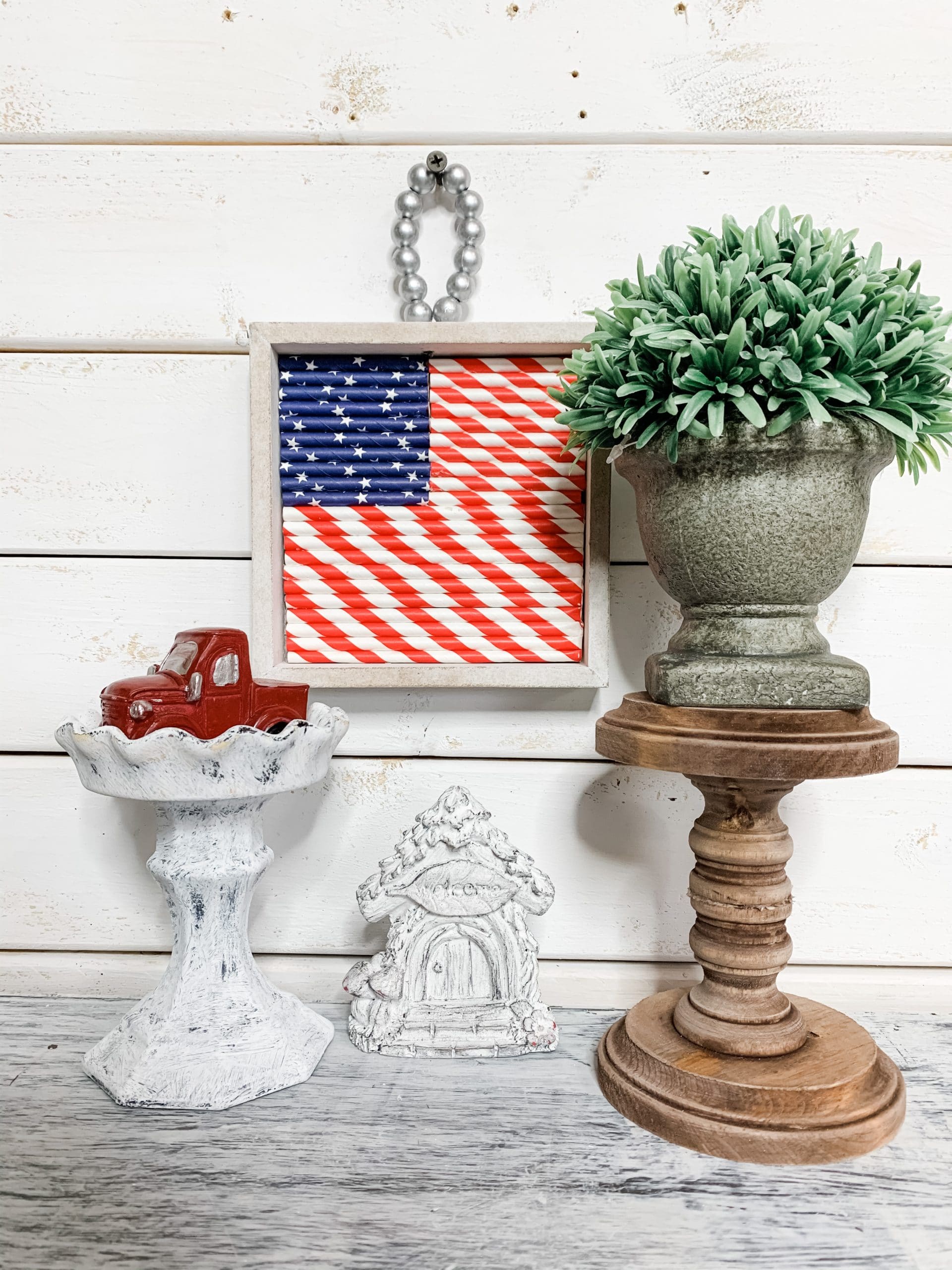 Y'all, the 4th of July is right around the corner, and who doesn't love a good patriotic DIY? Well, I love how easy this DIY Dollar Tree American Flag Decor is to make. Not only is it incredibly easy, but it is also a very affordable DIY project!
Watch the tutorial
I recorded the how-to steps of making this DIY Dollar Tree American Flag Decor and shared the video on my Youtube channel! Unlike my LIVE videos, this tutorial video has 3 other great patriotic DIYs!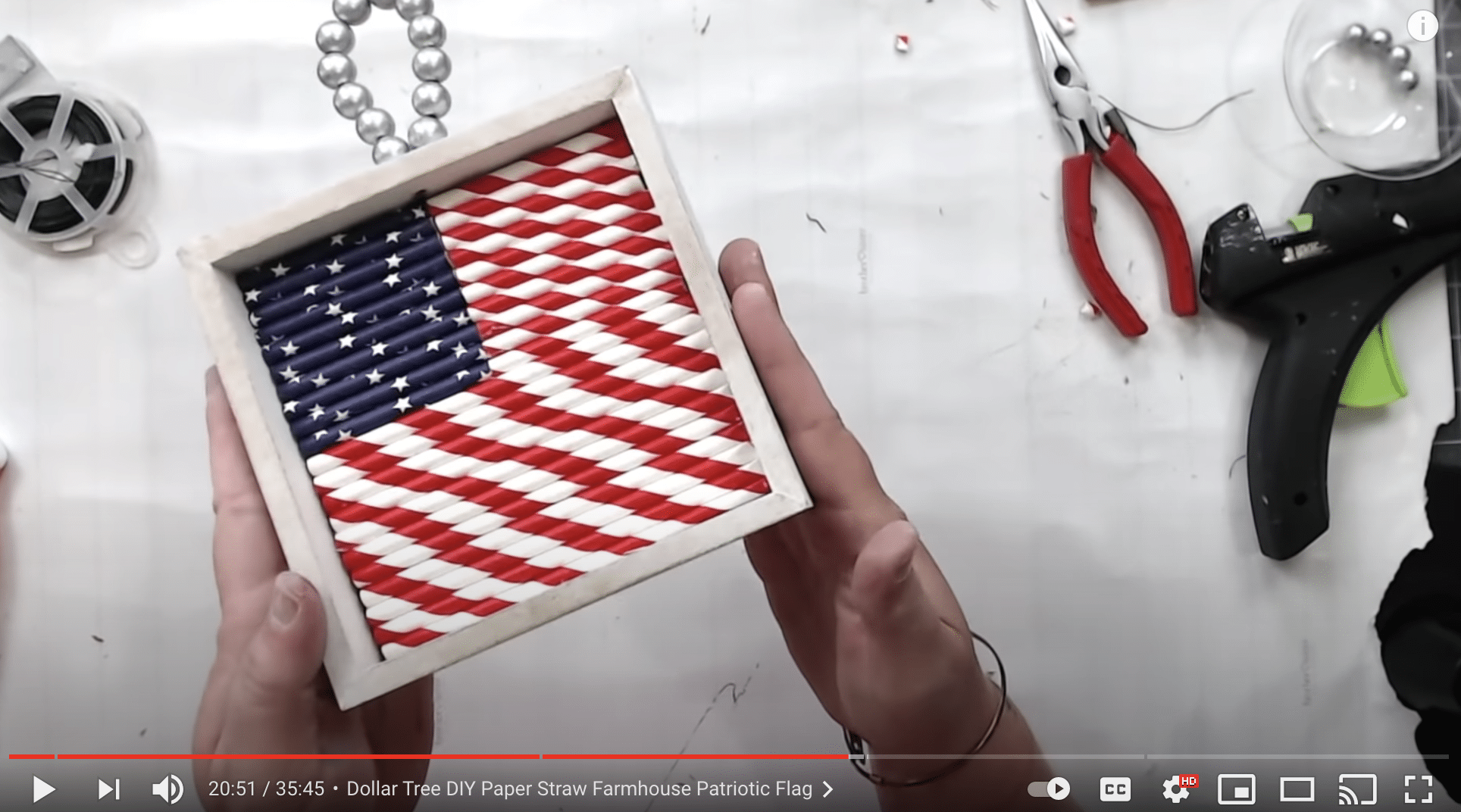 For this project, I will be using these items but you can substitute where you want.
"As an Amazon Associate, I earn from qualifying purchases."
Dollar Tree Sign Box
Dollar Tree Pearls
Blue Straws with Stars
Red and White Striped Straws
Floral Wire
Rustoleum Metallic Silver Spray Paint
Cardboard
Scissors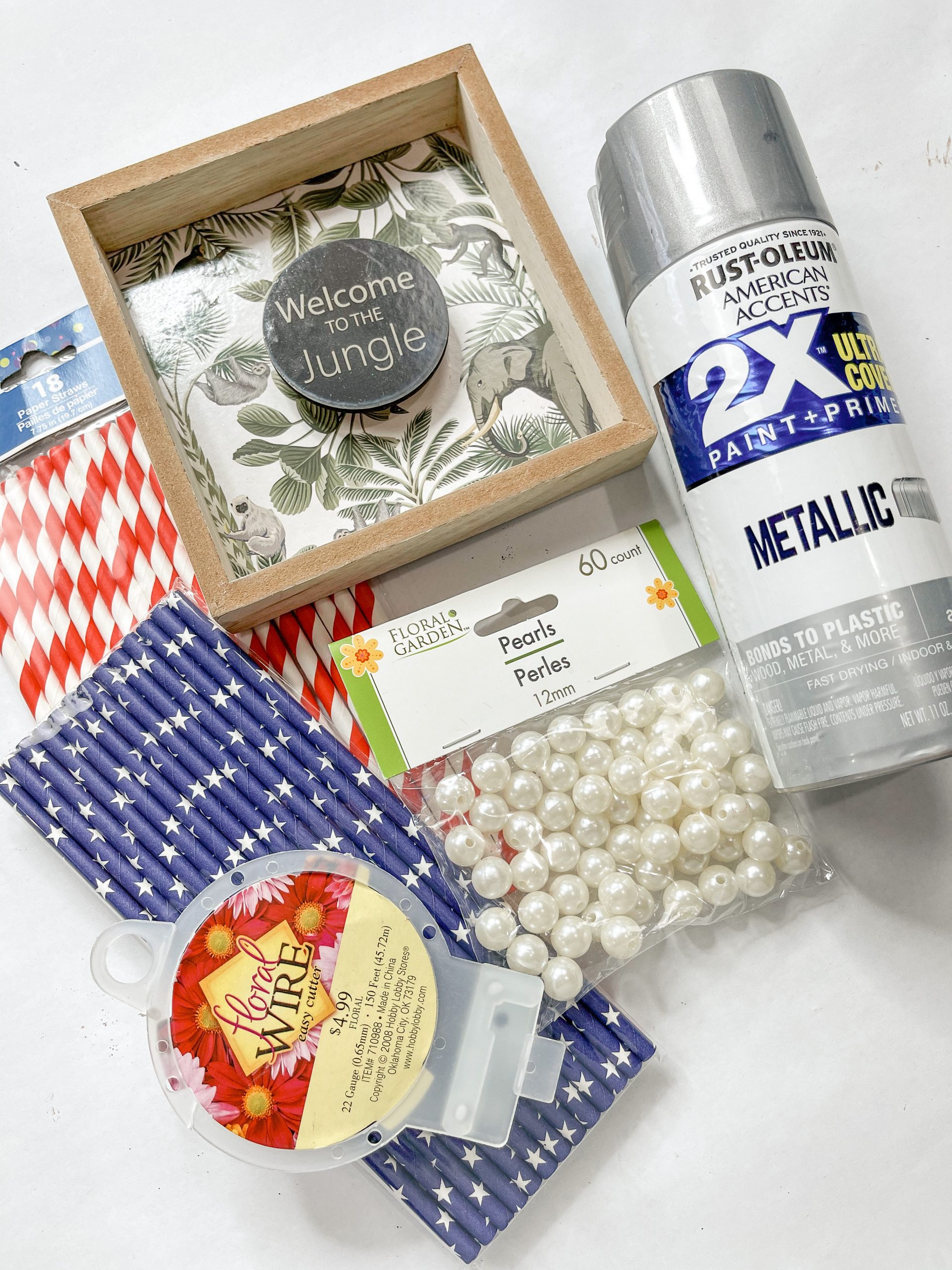 How to make a DIY Dollar Tree Straws American Flag Decor
The Dollar Tree sign pictured above isn't the exact same sign that I used when I originally made this project. The one that I used already had a white frame, but I know that not all Dollar Trees are equal, so if you can't find one with a white frame, you can use Apple Barrel white paint to make the frame white.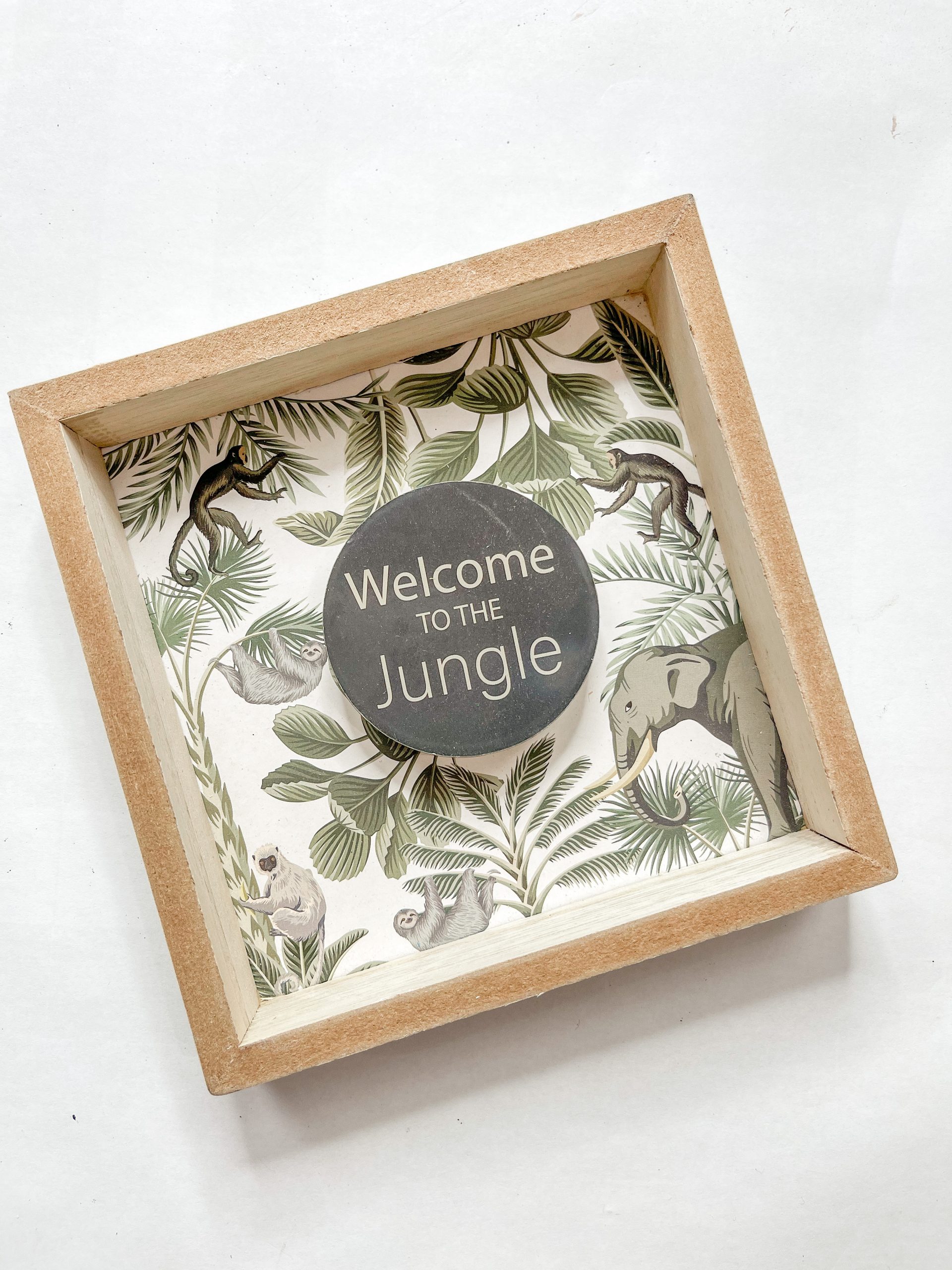 Also, the one that I used had an insert in the center, so I had to use my putty knife to remove it. Then, I cut a piece of cardboard to fit right inside the frame. You could also decoupage a piece of scrapbook paper or paint the inside.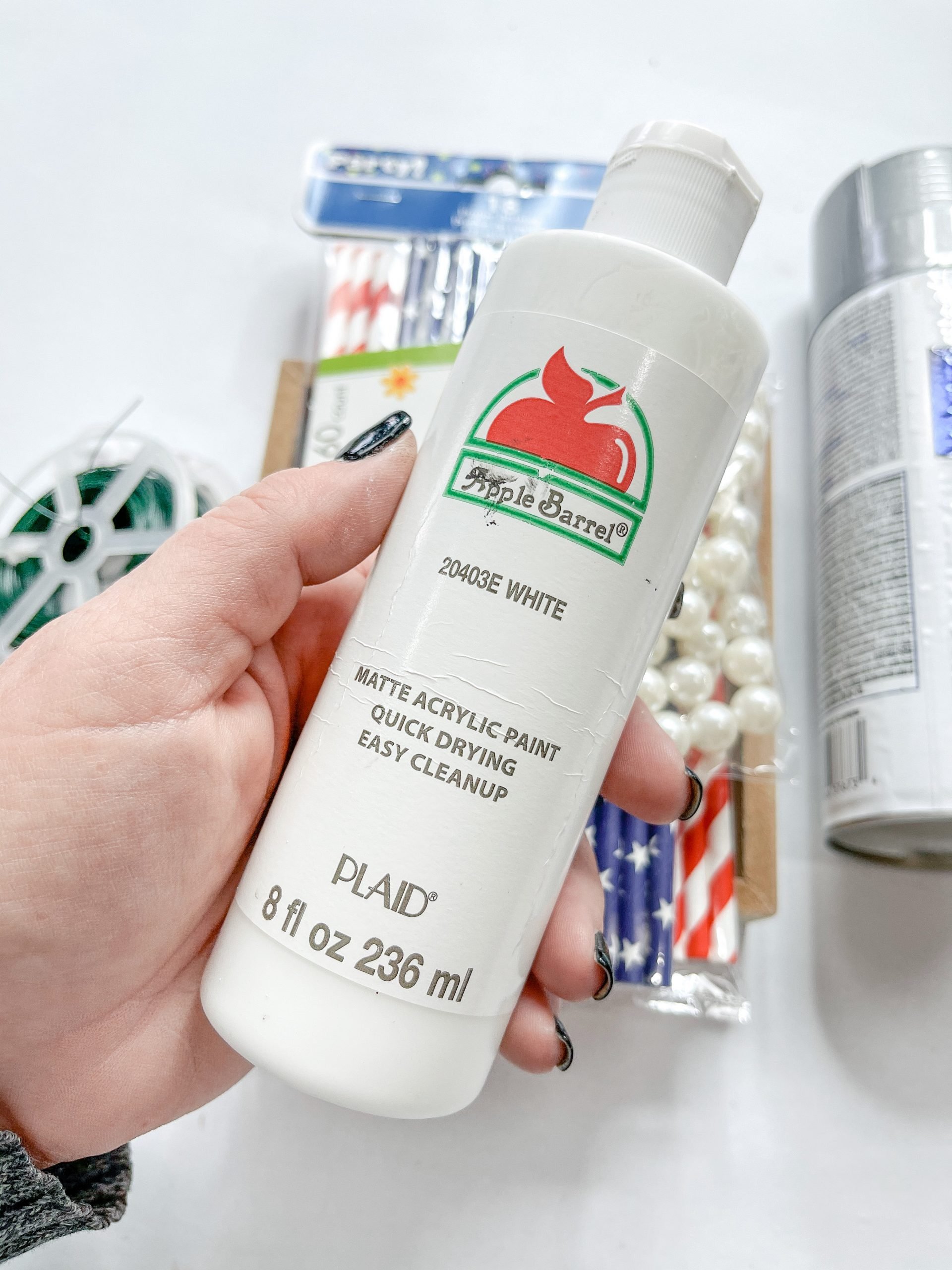 Whatever you decide to do, cover up the original pattern of the sign with something more neutral that you wouldn't mind peeking through the straws that you're going to glue inside the sign frame.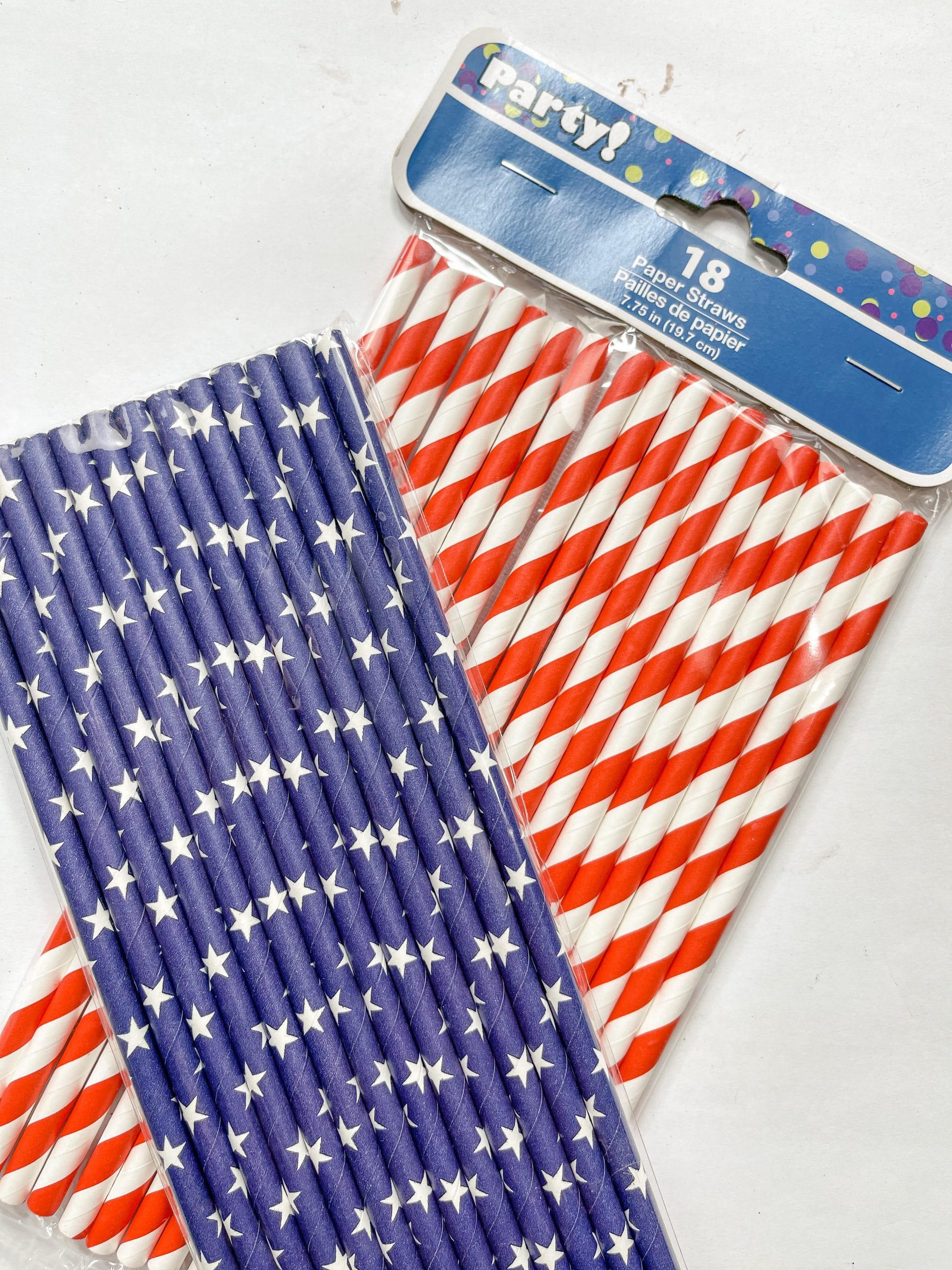 The cardboard square I cut to go inside the Dollar Tree sign helped me cut the straws to the right size. I started with the blue straws first. Cut them to create the blue portion of the American flag and hot glue them to the top left corner of the cardboard.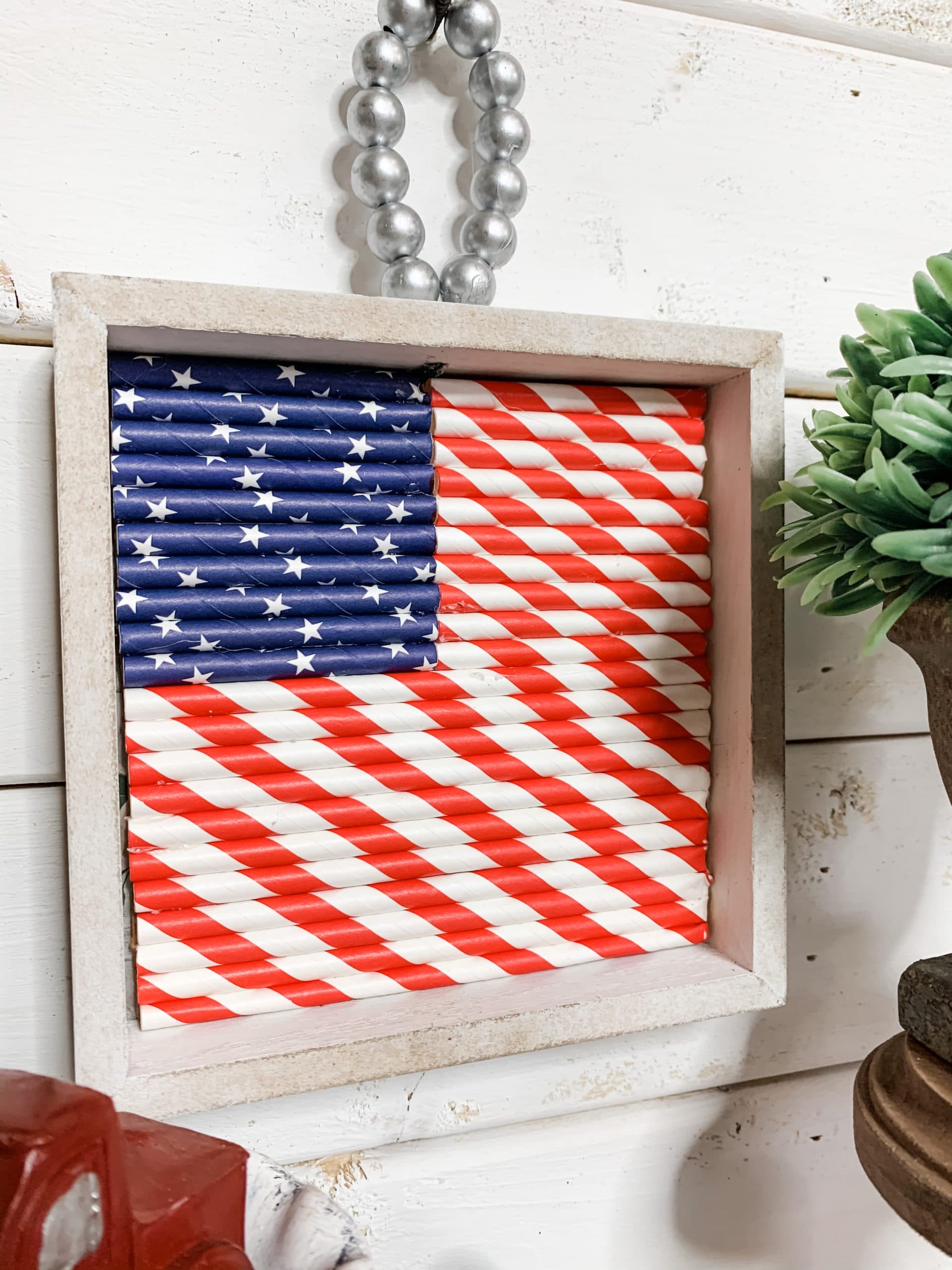 Then, measure and cut the red and white straws to fill the rest of the space inside the sign. Once your flag is created on the cardboard, hot glue the cardboard inside the sign.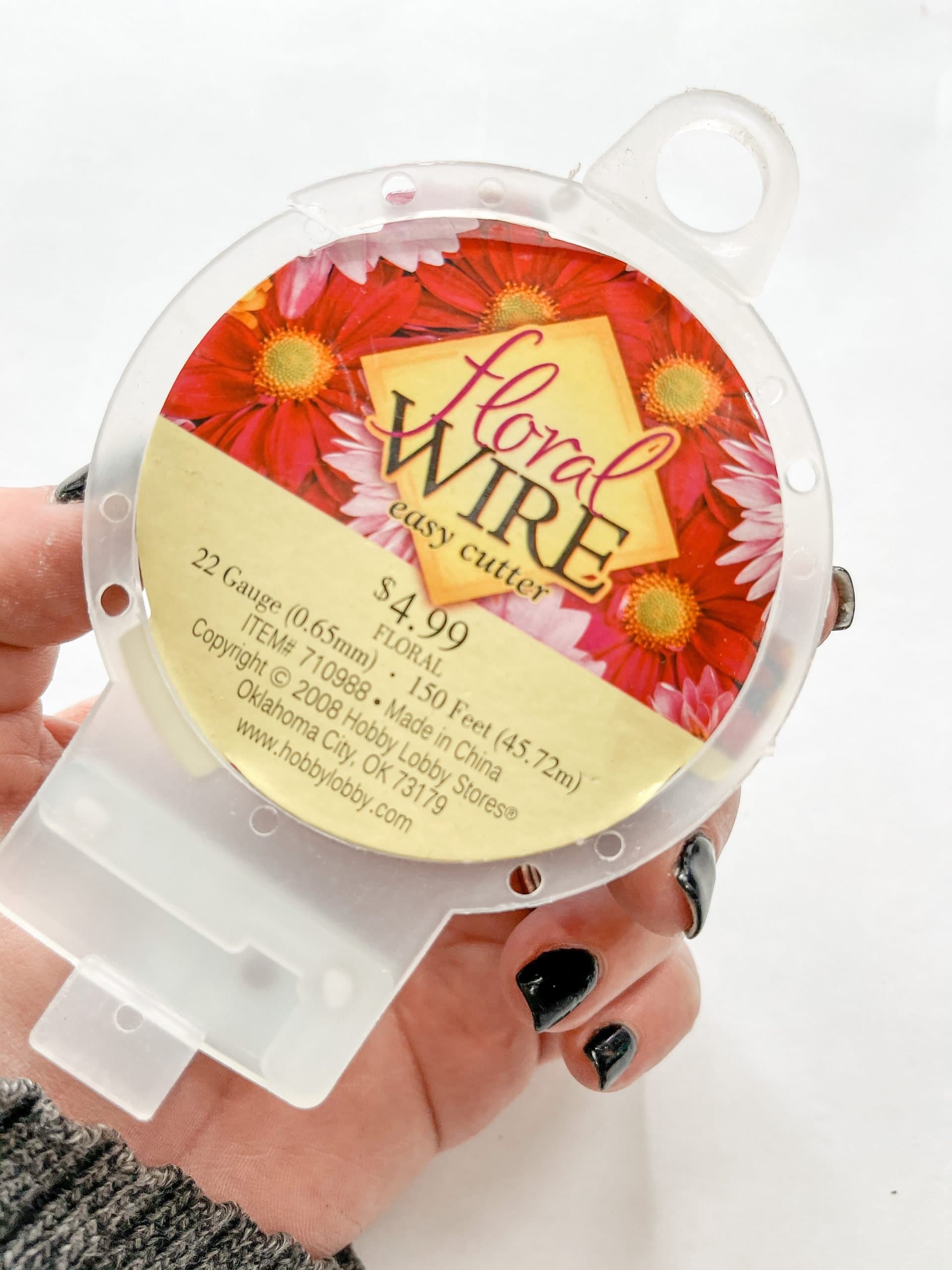 Next, I drilled a hole in the top of the sign's frame so I could attach my hanger. If you don't have a drill, you can simply hot glue the hanger to the top of the frame.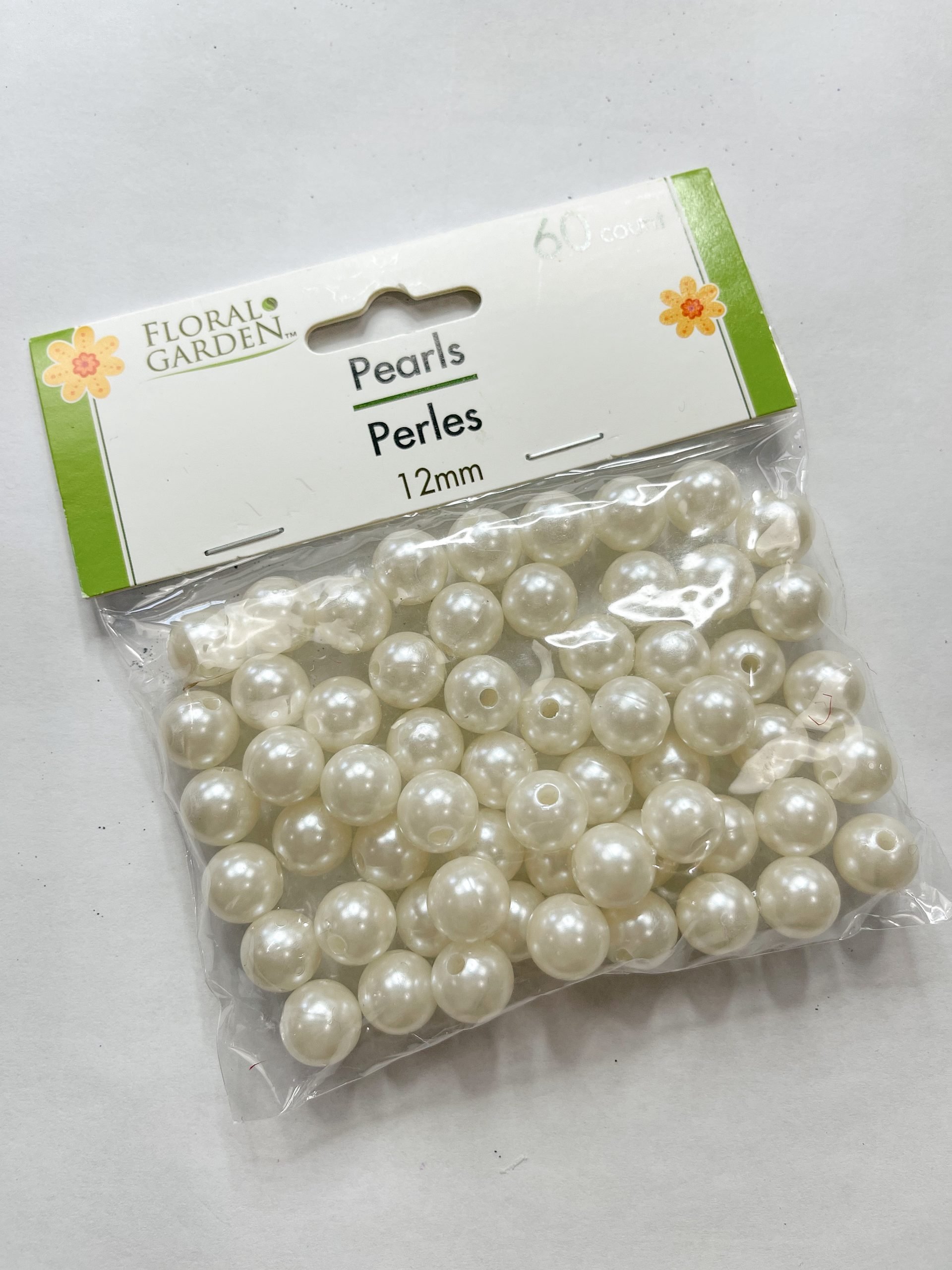 How to make a hanger
I used Dollar Tree pearls for the hanger, but first I spray painted them with Rustoleum metallic silver spray paint. Put them in a small mixing bowl, spray paint them, let them dry, then thread them onto floral wire.
I used a pair of pliers to bend the wire and secure the beads in place. Then, I pushed the ends of the floral wire through the hole in the sign and twisted the tends to keep the hanger from slipping out the hole. You can also add a dab of hot glue to further secure the hanger!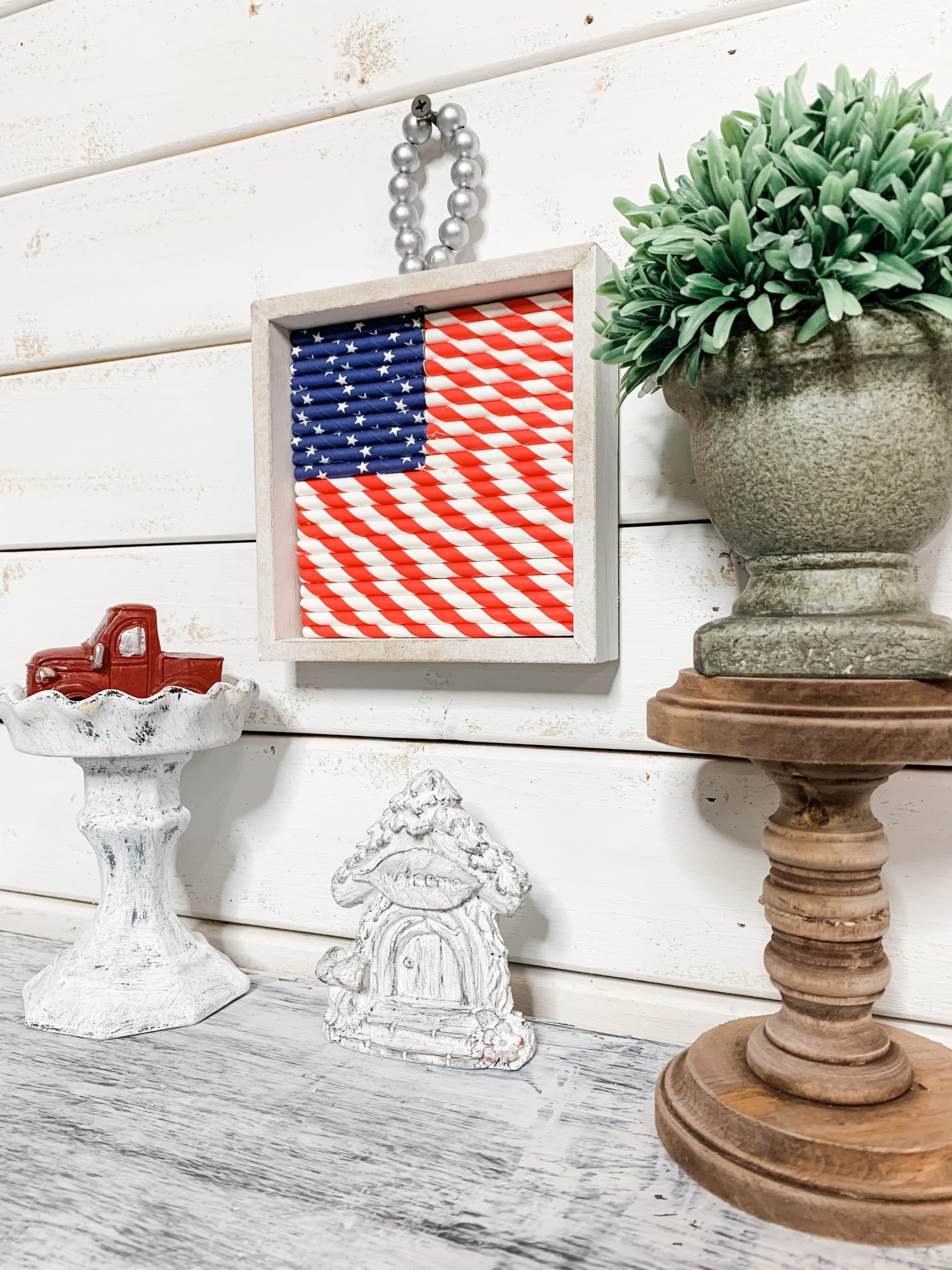 I hope you enjoyed this DIY Dollar Tree American Flag Decor as I did and decide to make it for yourself! If you do, I would love to see how yours turns out!
You should totally join my FREE Facebook group called On A Budget Crafts! It is a judgment-free community for DIY crafters to show off their projects and ideas.
If you loved this DIY you might also like these patriotic DIYs!
Thanks for stopping by! XOXO Amber
You can also shop my ENTIRE AMAZON Favorites shop just click here! It's packed full of all the things I use and love. Here is the supply list I highly recommend every creative have on hand!!
Would you also pin my blog for later and get on my newsletter alerts? I would love to have you join my #craftycrew.
Inspired? Leave me a comment below! I love hearing from my readers!

Join my free "ON A BUDGET CRAFTS" Facebook group!