DIY Blue Jean American Flag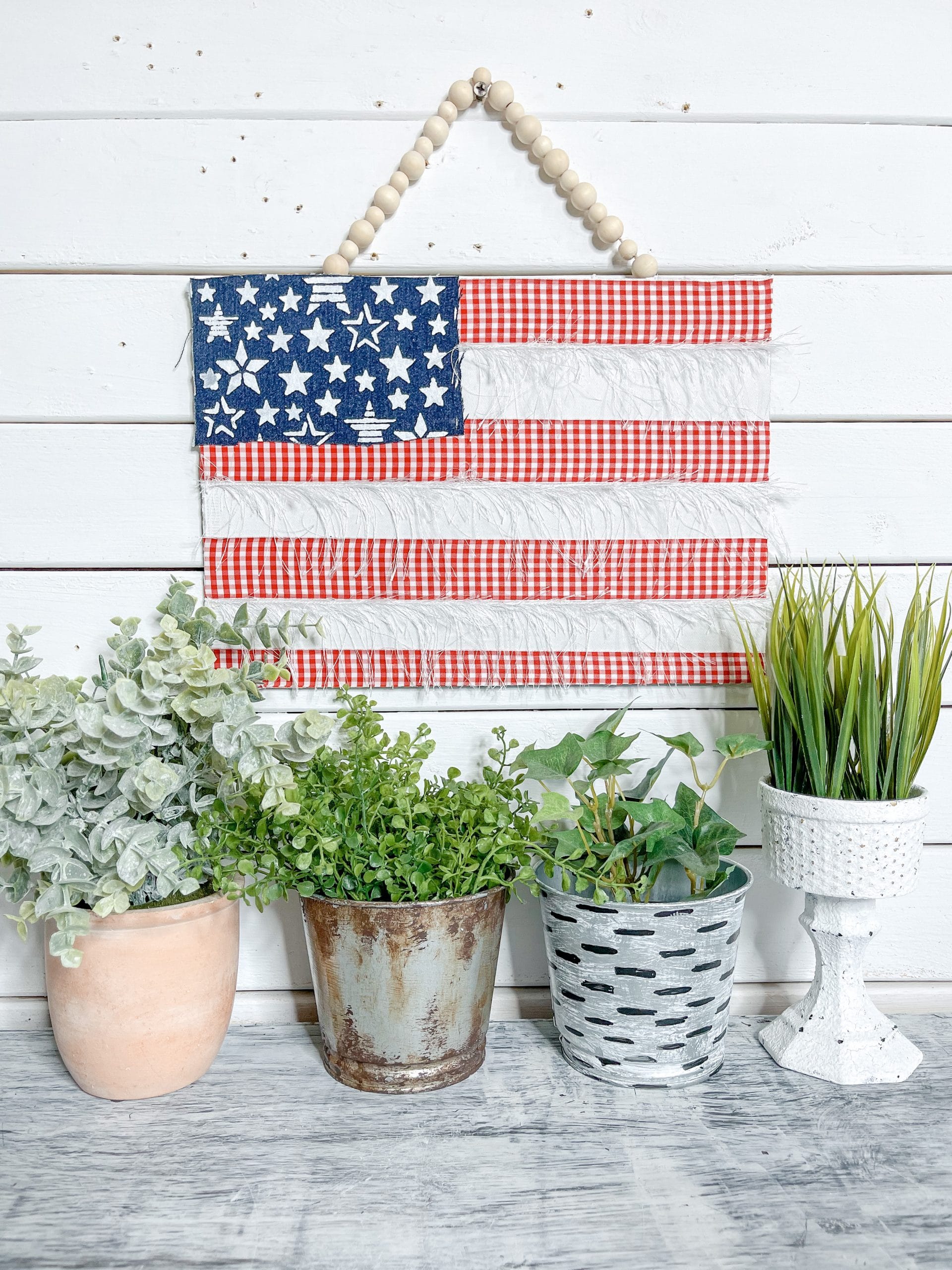 Who doesn't love a good patriotic DIY like this easy DIY Blue Jean American Flag?? Y'all loved my Easter and Spring DIY projects where I used an old pair of blue jeans, so I thought, "why not do a patriotic DIY with an old pair of jeans?"
People talk a lot about waste and how to recycle or reuse items, but I rarely see people talking about clothing waste. One way to reduce clothing waste is to repurpose your clothes for DIY decor!
I often use old t-shirts to make bows or replace purchased fabric quarters, but I know I have jeans I never wear that would end up in the trash, so I found a way to turn them into amazing DIY decor!
Watch the replay
If you want to see how I turned my old pair of blue jeans into the DIY patriotic decor, you can watch the replay of the LIVE video I did on my Facebook page!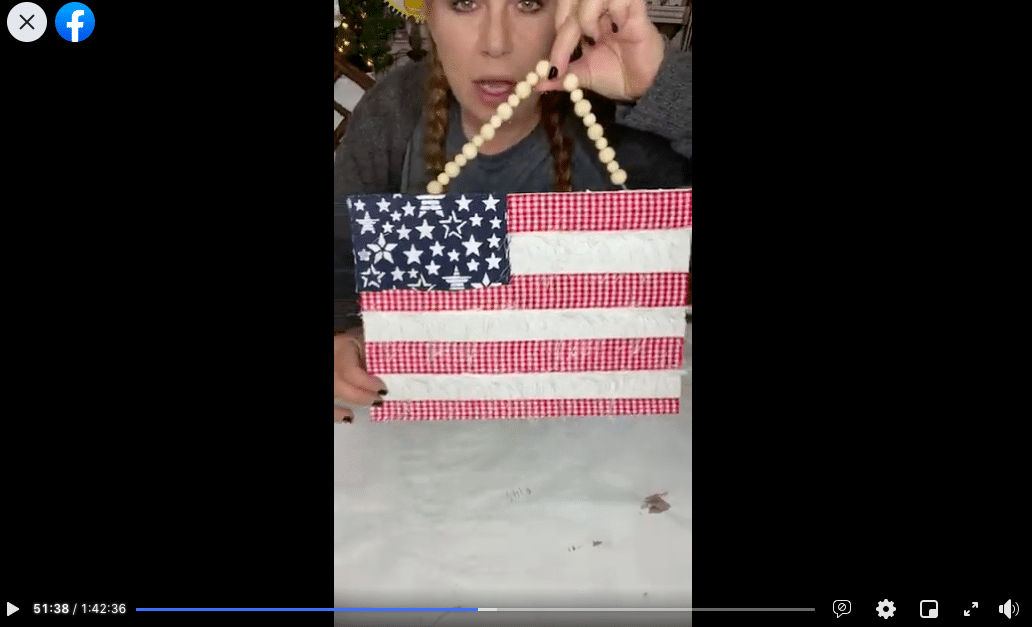 For this project, I will be using these items but you can substitute where you want.
"As an Amazon Associate, I earn from qualifying purchases."
Dollar Tree Easter Sign
Dollar Tree Star Stencil
Old Pair of Jeans
Wood Beads
White Fabric (Hobby Lobby)
Red Buffalo Check Ribbon
White Fringe Yarn
Jute Twine
Apple Barrel White Acrylic Paint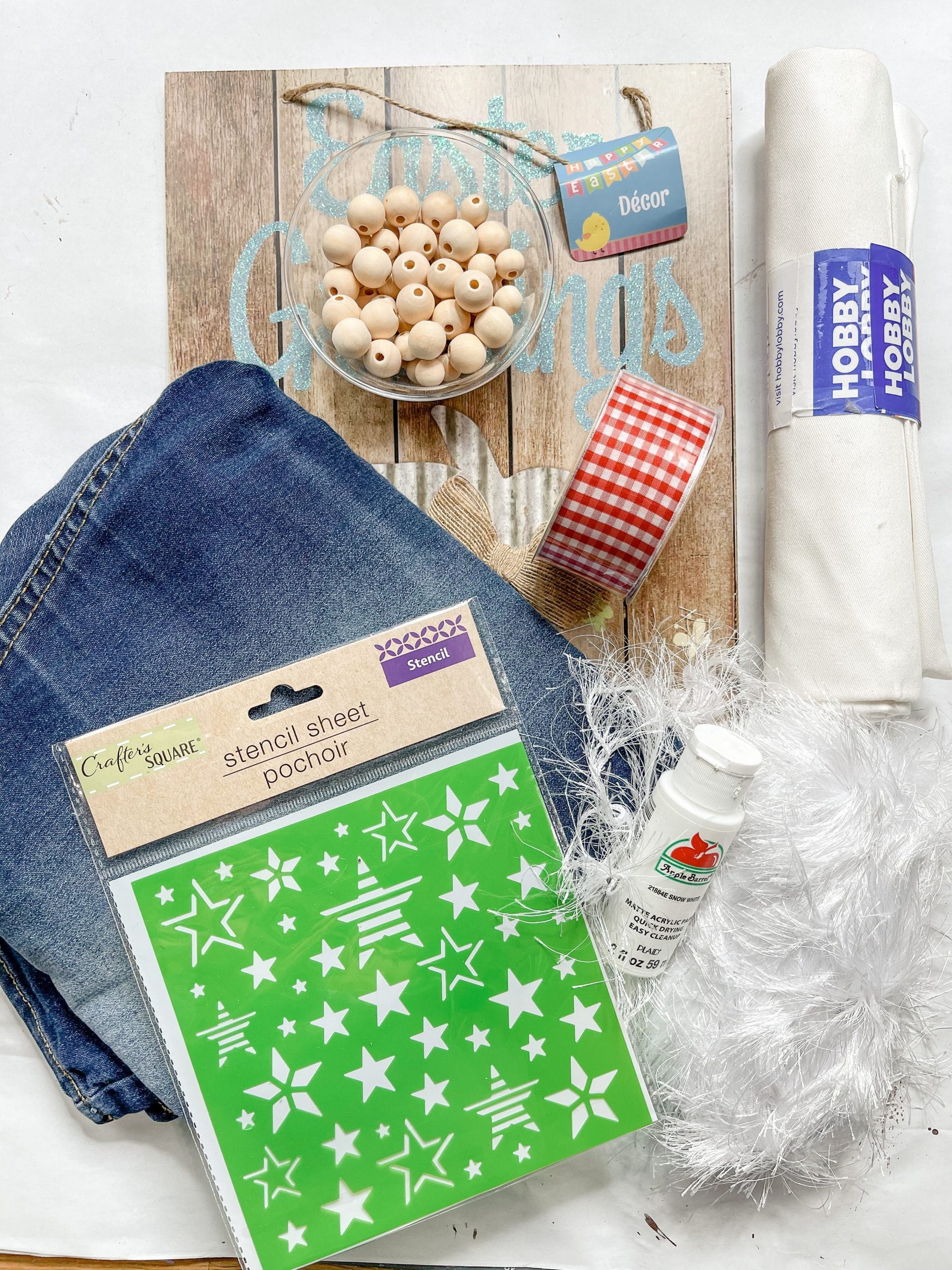 How to Make a DIY Blue Jean American Flag
Start by cutting your white fabric to the same size as the Dollar Tree sign to make this American Flag craft project. You're going to decoupage the entire piece to the back of the Dollar Tree sign.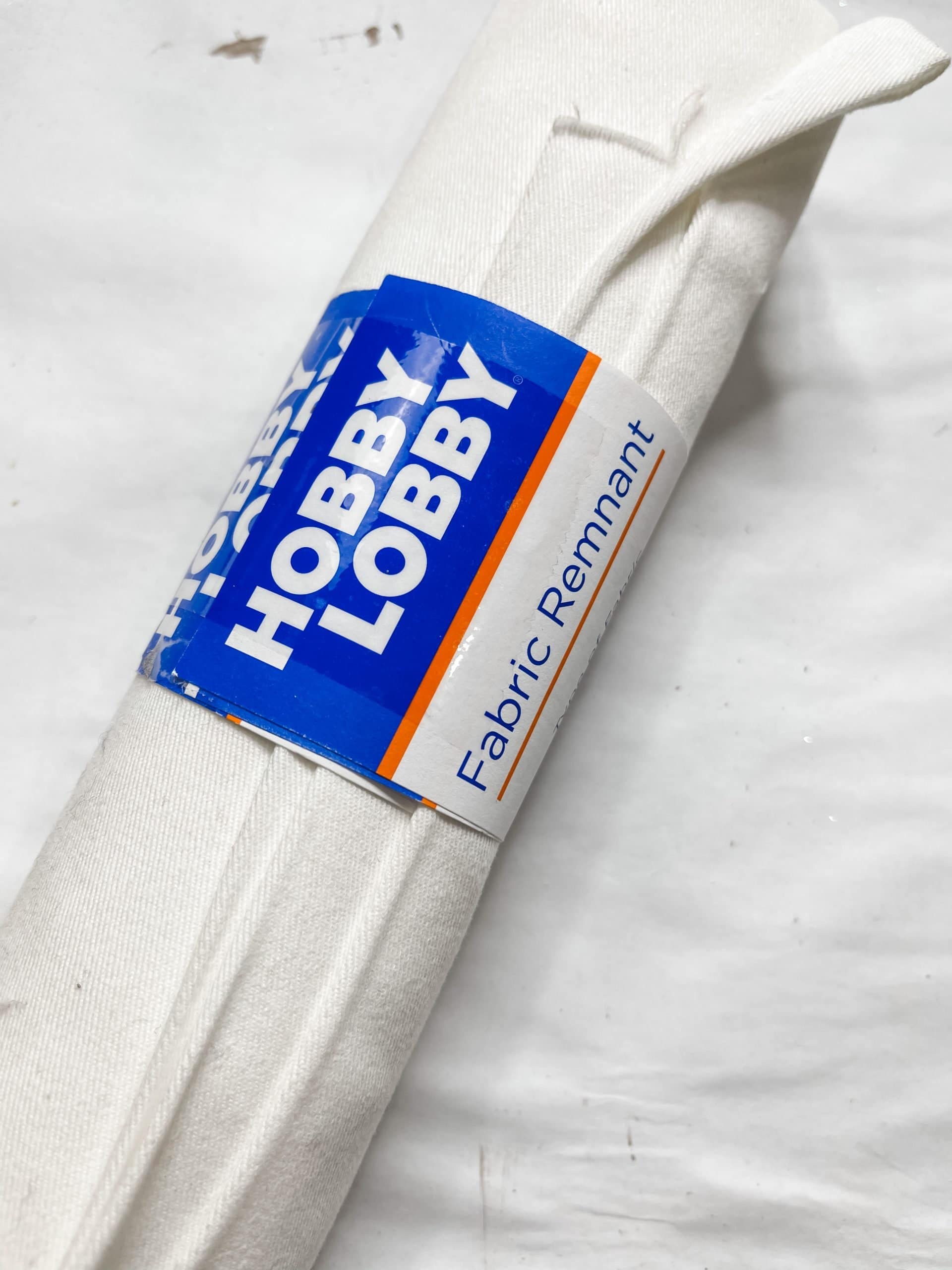 Apply a coat of Mod Podge directly to the sign, then press the piece of fabric onto it. Smooth out any wrinkles or creases that may form in the fabric.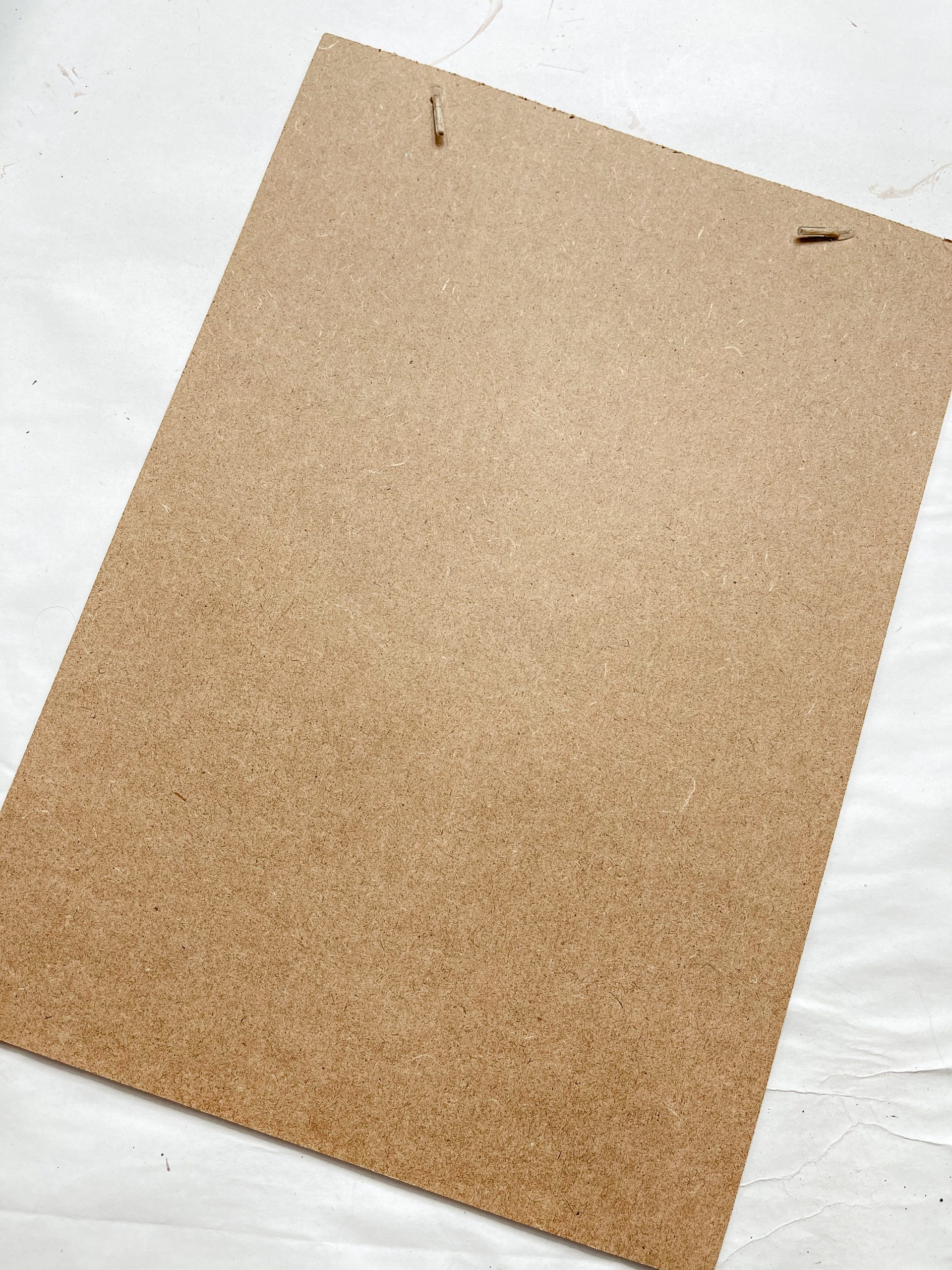 Next, you need a rectangle from your old pair of blue jeans. As you cut the piece from your jeans, place it onto the sign to make sure it isn't too large, then slowly trim it down to the perfect size.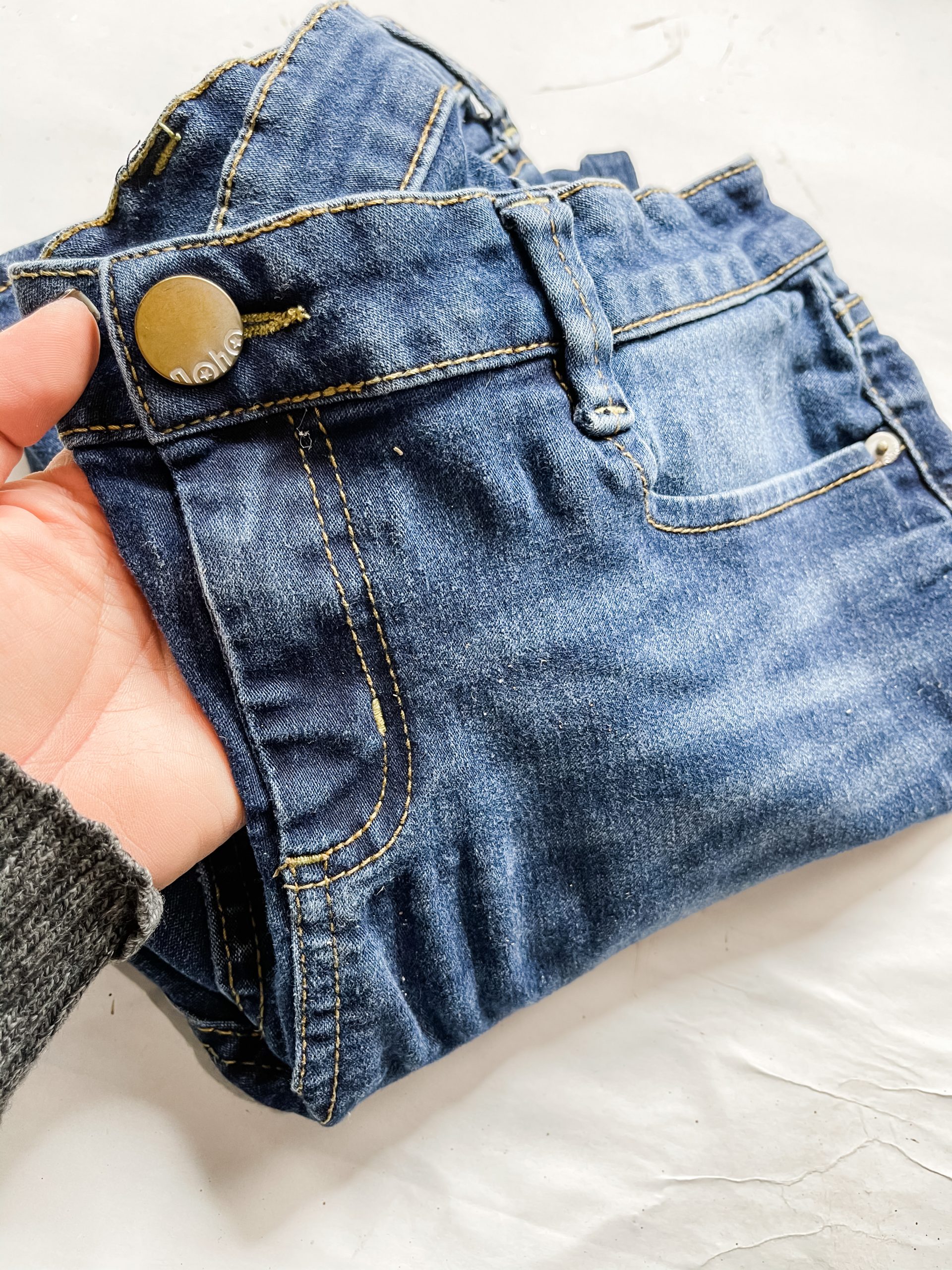 Then, cut your ribbon strips to go across the sign and be the red stripes of your American flag. Hot glue the ribbon strips onto the sign with equal distance between each one of them.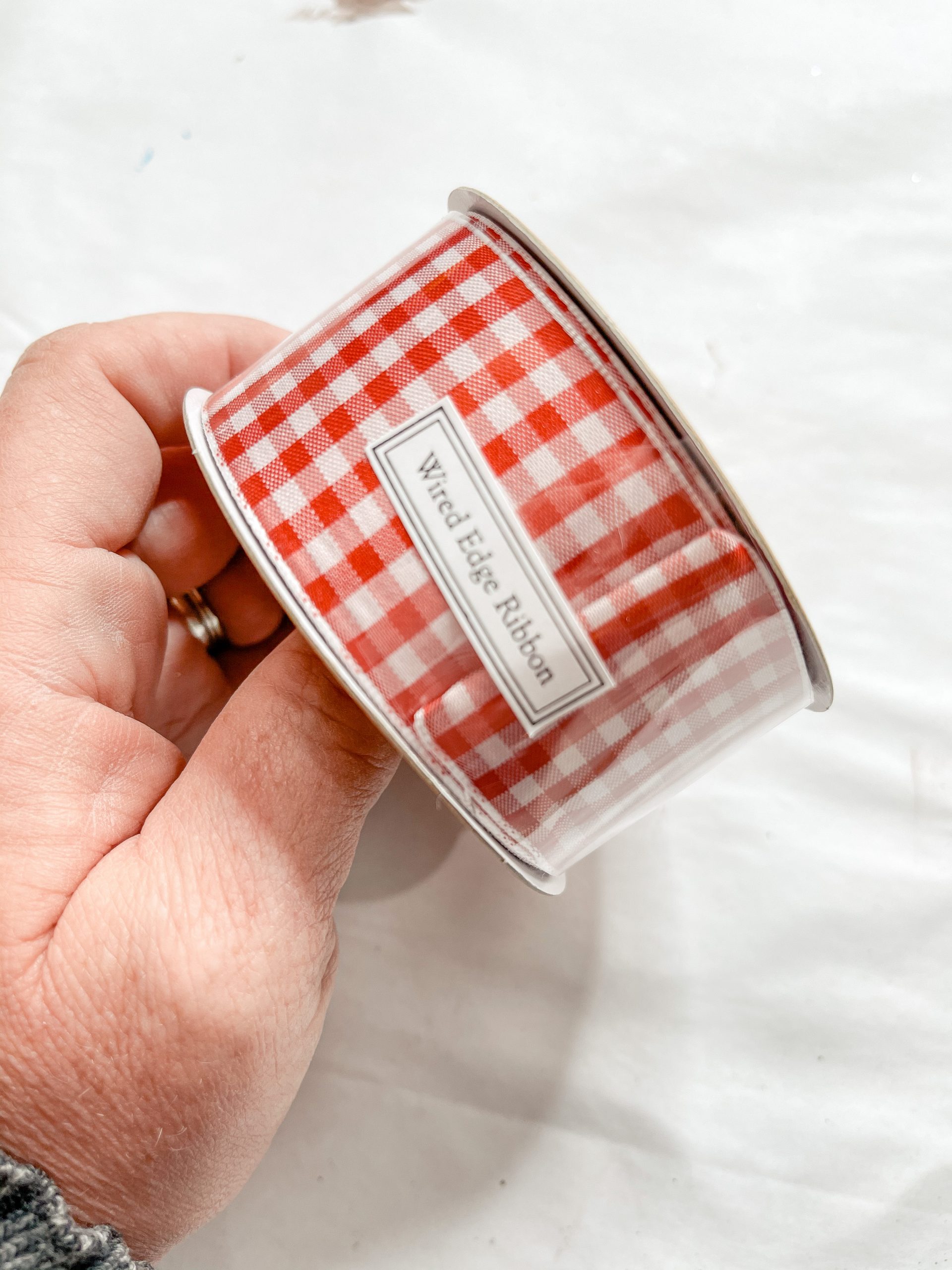 Before you hot glue the piece of your blue jeans, you need to apply the stencil to it. I used a Dollar Tree stencil with stars and some Apple Barrel white acrylic paint.
The finishing touches
Place the stencil on top of your jean piece, and use a sponge paint dabber to press the white paint onto the stencil and jeans. I used my heat gun to quickly dry the paint, then hot glued it to the sign. Tell me this isn't the cutest American flag home dccor already!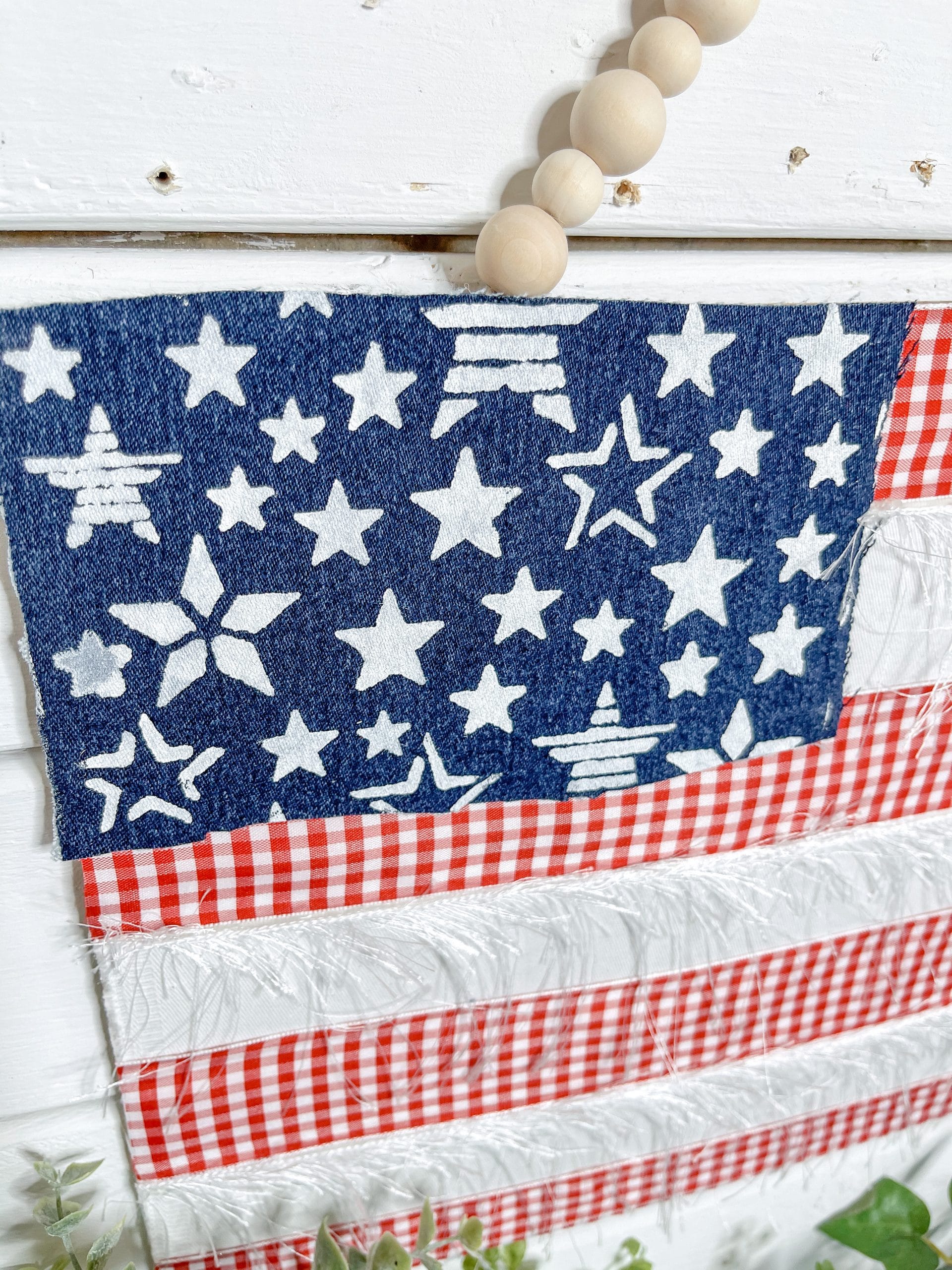 Next, hot glue the white fringe yarn underneath each of the red ribbon strips so that the fringe hangs down over the white stripes of your DIY American flag.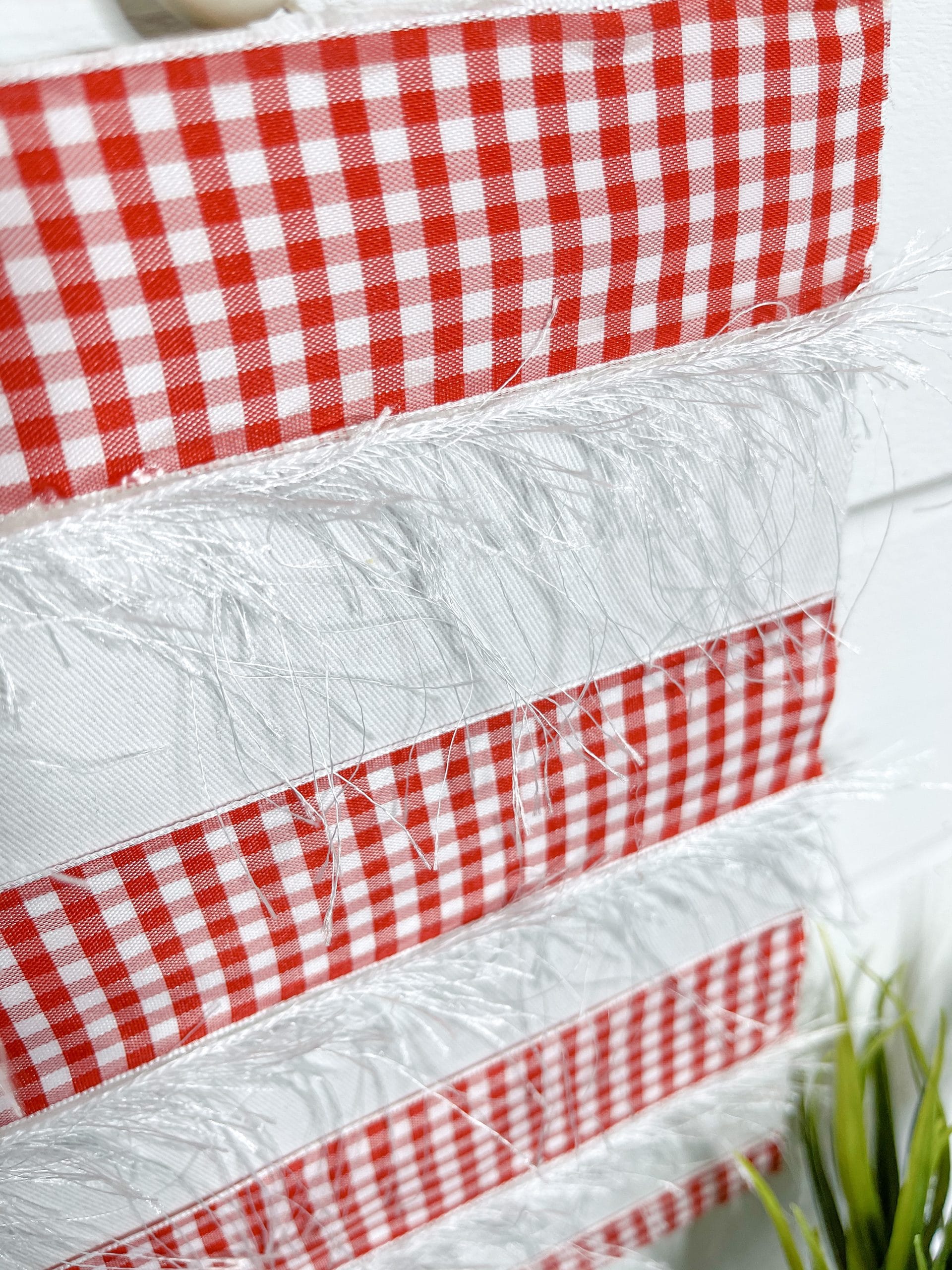 Finally, create the hanger! Thread your wood beads onto a piece of jute twine (I alternated large and small bead sizes) and secure the beads in place by either tying the twine by the end beads or hot gluing them in place.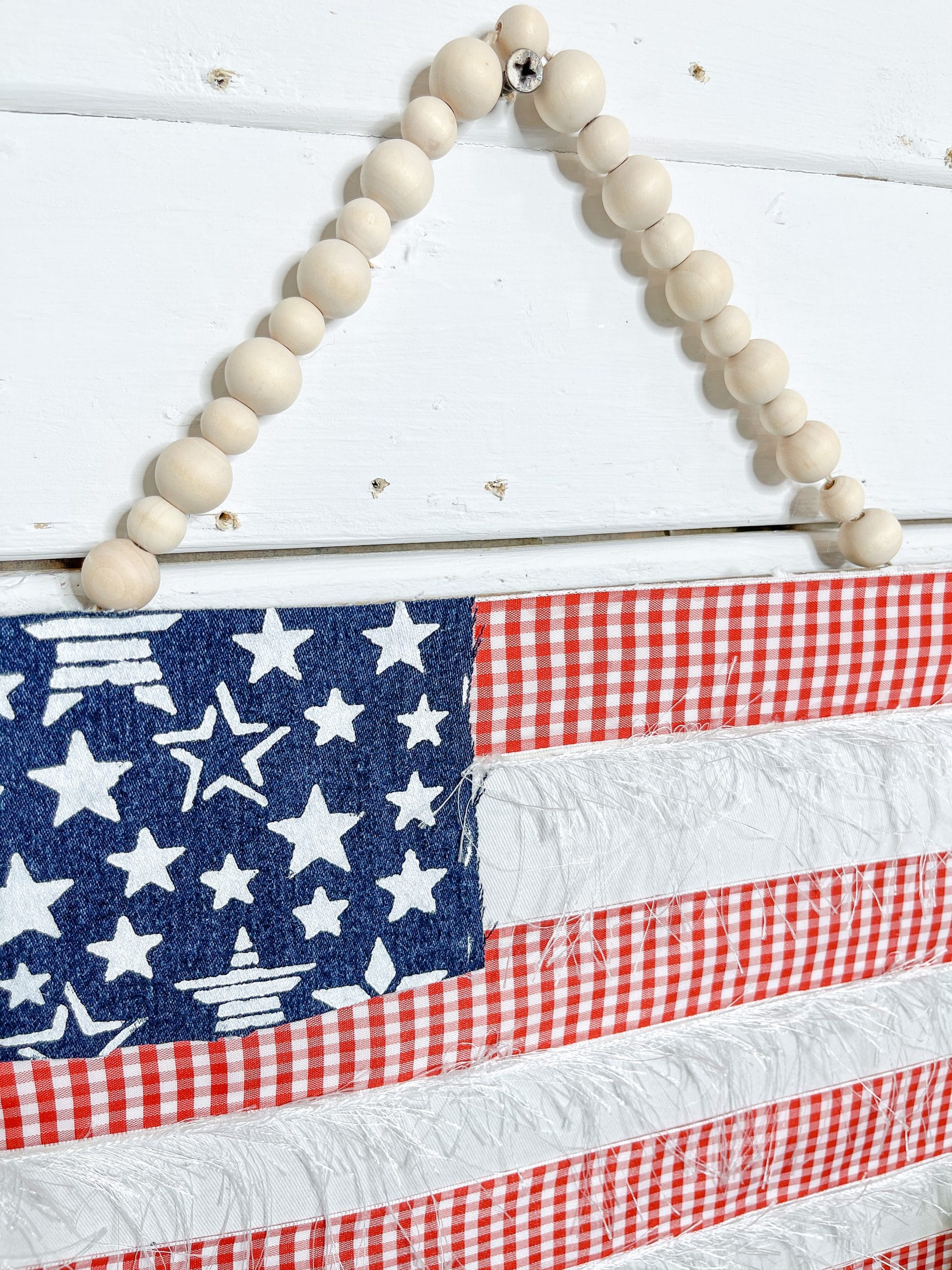 Then, hot glue the ends of the twine to the back of your DIY Blue Jean American Flag, and you're ready to decorate!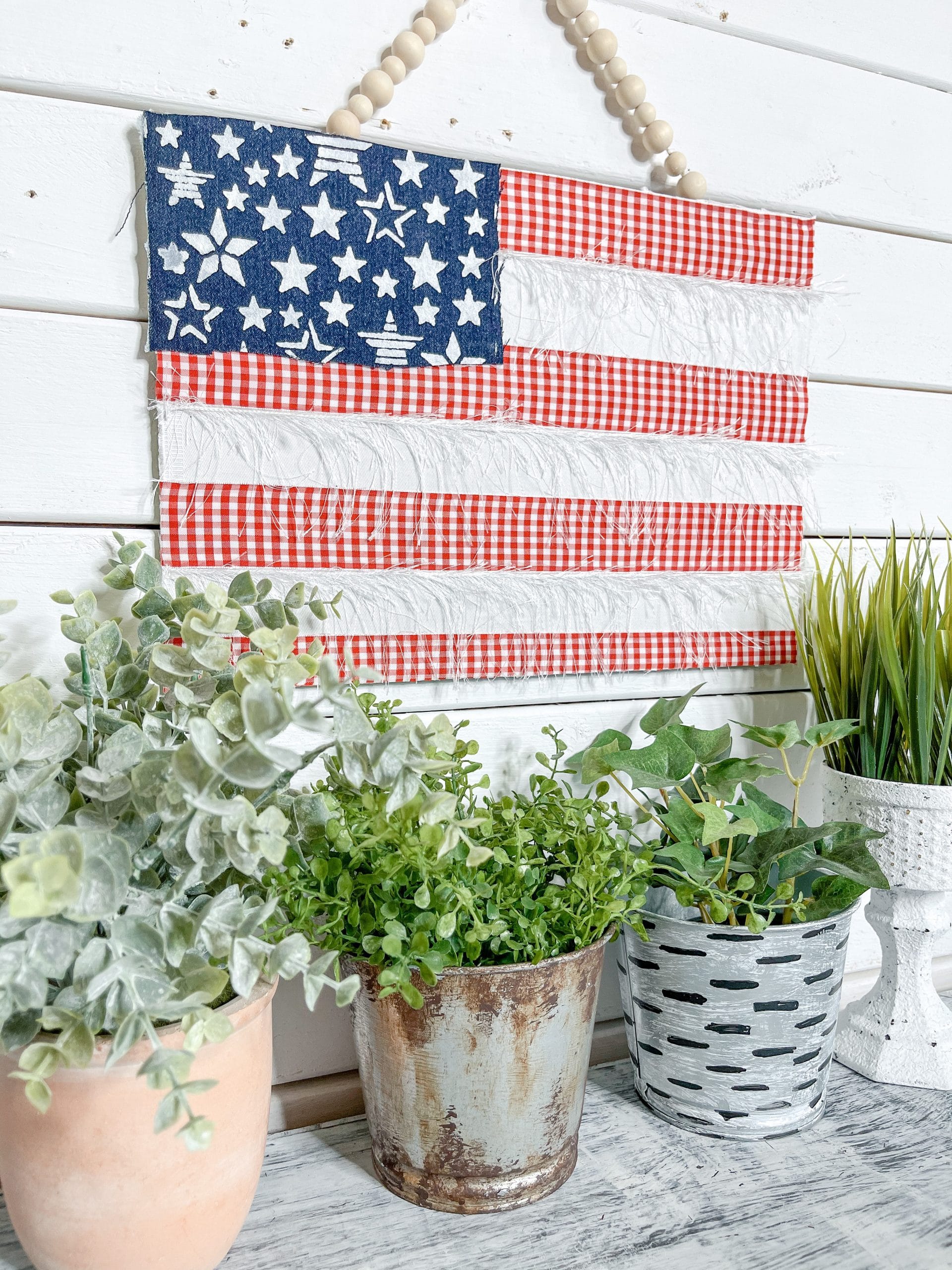 I hope you enjoyed this DIY Blue Jean American Flag as much as I did and decide to make it for yourself! If you do, I would love to see how yours turns out!
You should totally join my FREE Facebook group called On A Budget Crafts! It is a judgment-free community for DIY crafters to show off their projects and ideas.
If you loved this DIY you might also like these patriotic DIYs!
Thanks for stopping by! XOXO Amber
You can also shop my ENTIRE AMAZON Favorites shop just click here! It's packed full of all the things I use and love. Here is the supply list I highly recommend every creative have on hand!!
Would you also pin my blog for later and get on my newsletter alerts? I would love to have you join my #craftycrew.
Inspired? Leave me a comment below! I love hearing from my readers!

Join my free "ON A BUDGET CRAFTS" Facebook group!