Dollar Tree DIY Lemon Themed Dishes

Are you like me and you just love lemon-themed decor?? Well, then you're going to LOVE these adorable Dollar Tree DIY Lemon Themed Dishes!
All you need to make these are Dollar Tree dishes, some lemon napkins, Mod Podge, a black marker, and a piece of sandpaper!
Watch the tutorial
This is a super simple Dollar Tree DIY, and because it is so simple, I've created a quick DIY tutorial video to show you the how-to steps of making your own Dollar Tree DIY Lemon Themed Dishes!
This DIY video has 3 other amazing DIY tutorials, but you can skip to the 15:42 mark to see the DIY lemon-themed dishes!
For this project, I will be using these items but you can substitute where you want.
"As an Amazon Associate, I earn from qualifying purchases."
Dollar Tree White dishes
TJ Maxx Lemon Napkins
Black Sharpie marker
Sandpaper

How to Make Dollar Tree DIY Lemon Themed Dishes
Go ahead and get the plates that you're going to use for this project, and make sure they're clean and dry. Then, use a piece of sandpaper on the places where you're going to apply the napkin.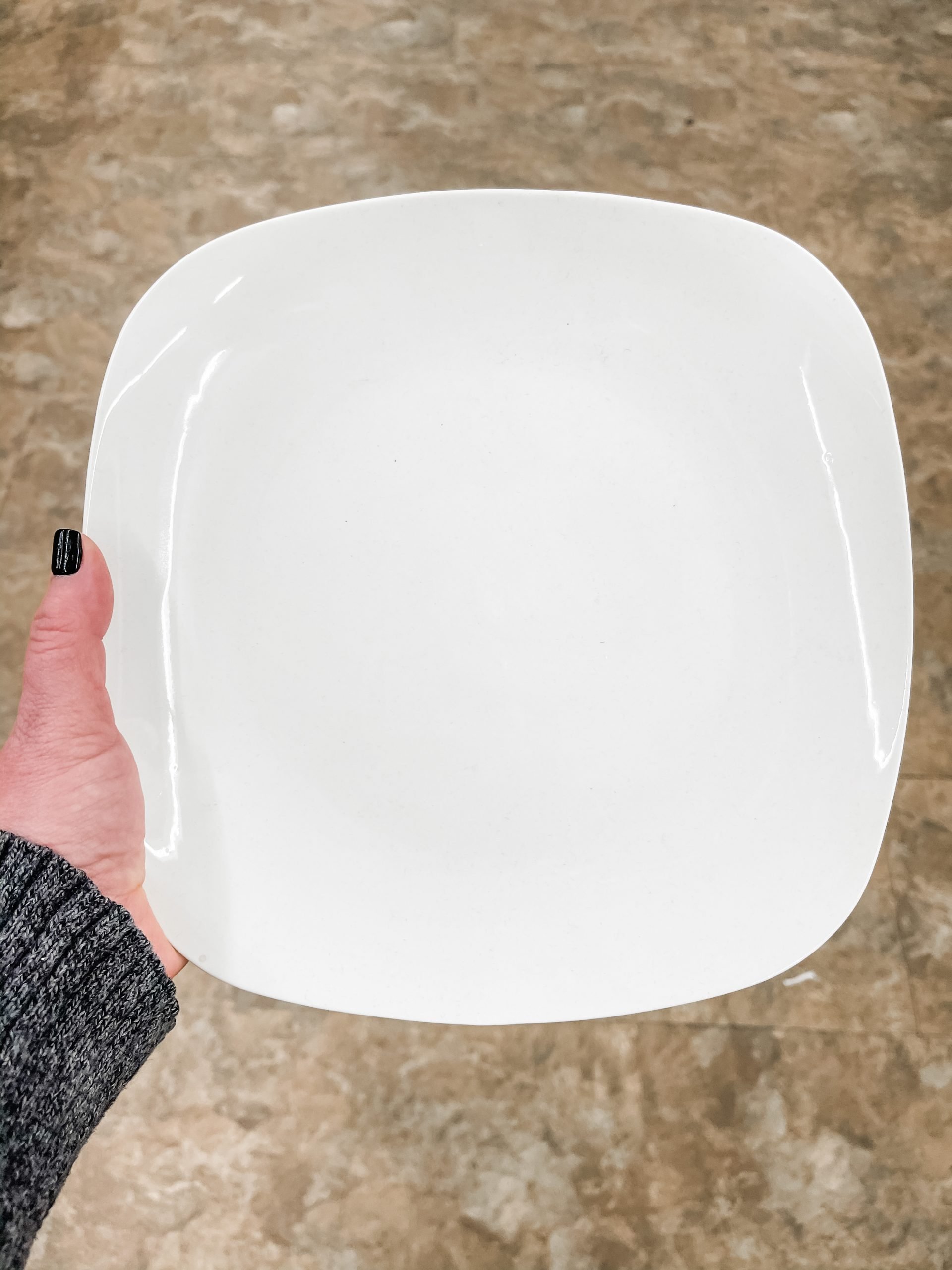 Sanding the dishes will help the napkin adhere to the dish better. Originally, I was trying out a product from a new company that was still working on its formulations.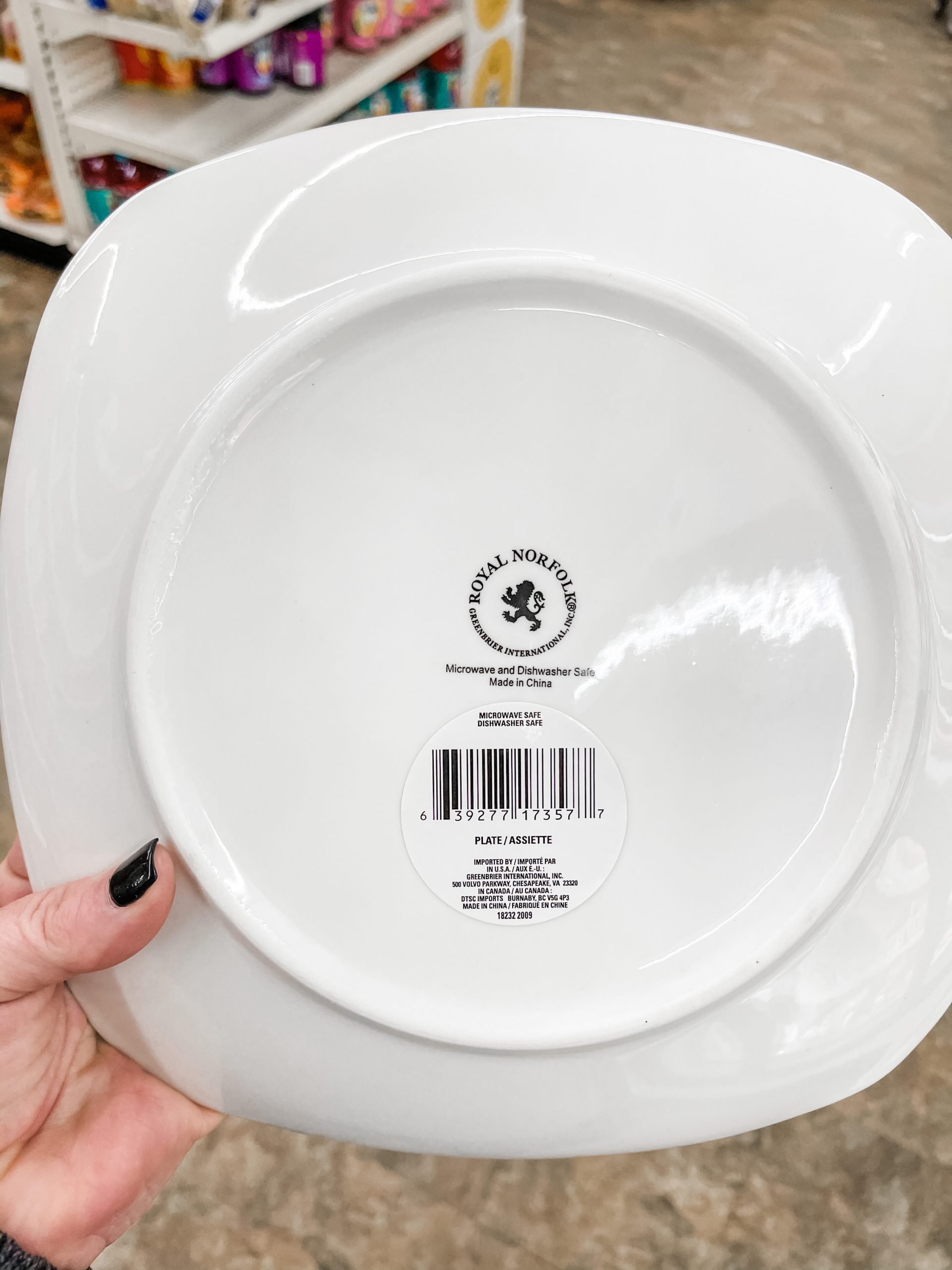 For now, I would still recommend using Mod Podge to adhere the napkins to the dishes. Once you've sanded the surfaces of the dishes, use a rag to wipe them off and make sure they are clean.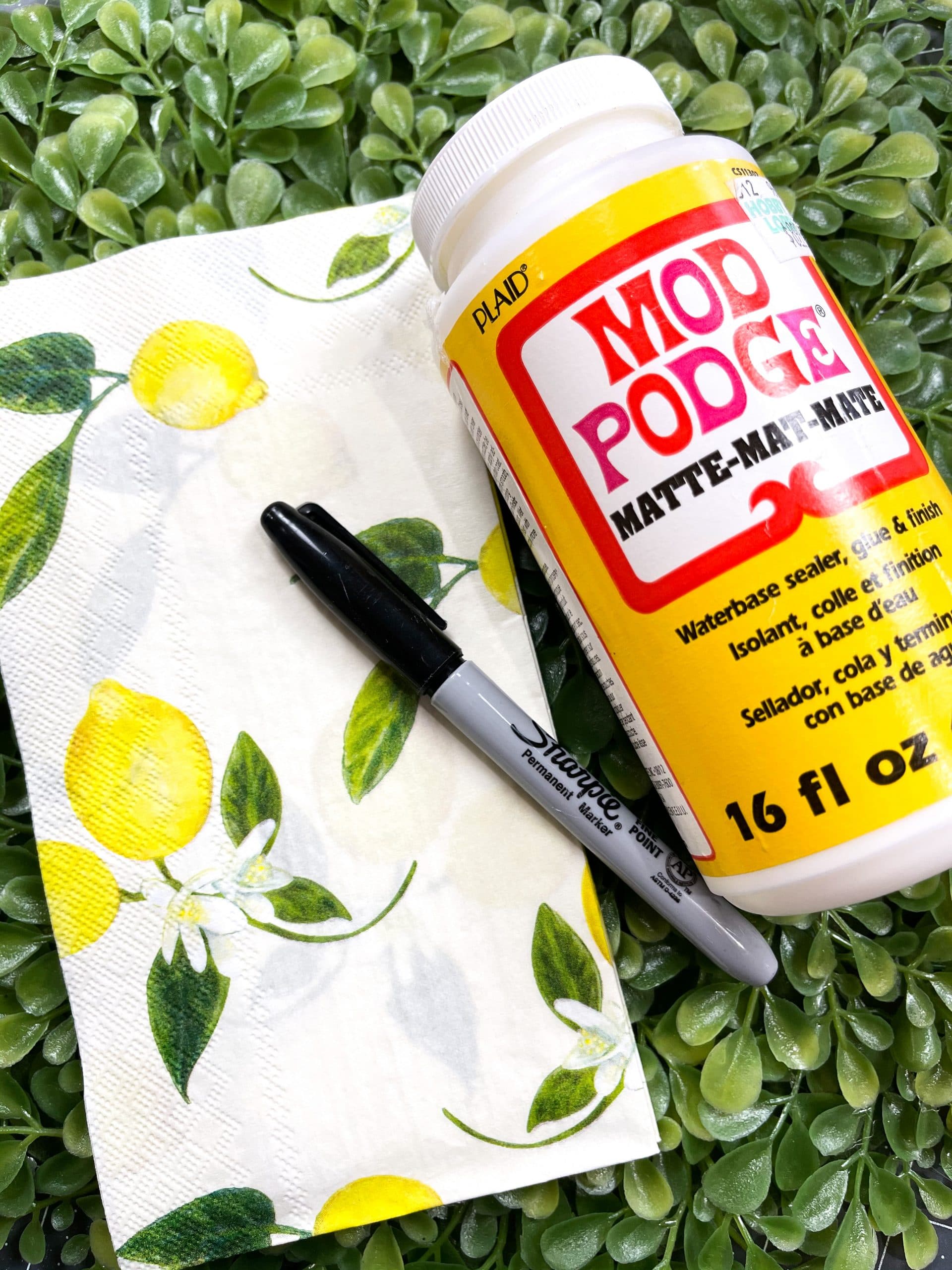 Then, apply Mod Podge to where you want the napkin to be. For one plate, I decoupaged the napkin across the entire surface. For the other dishes, I cut out the lemon designs and placed them where I wanted.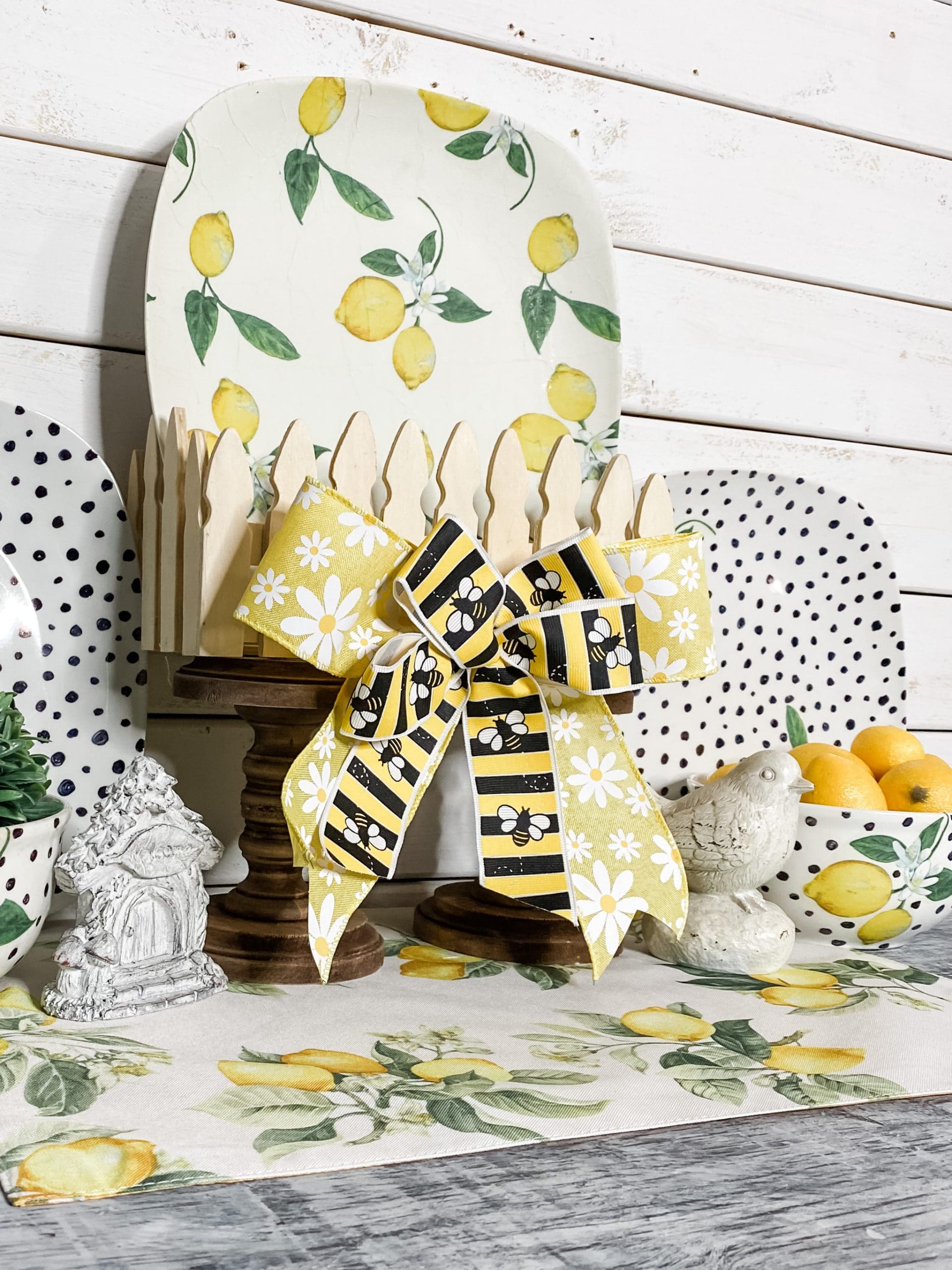 Before you can place the napkins onto the dishes, you need to separate the plies. The napkins I used were 3-ply. However many plies yours are, separate them so you have the top layer that has the design on it.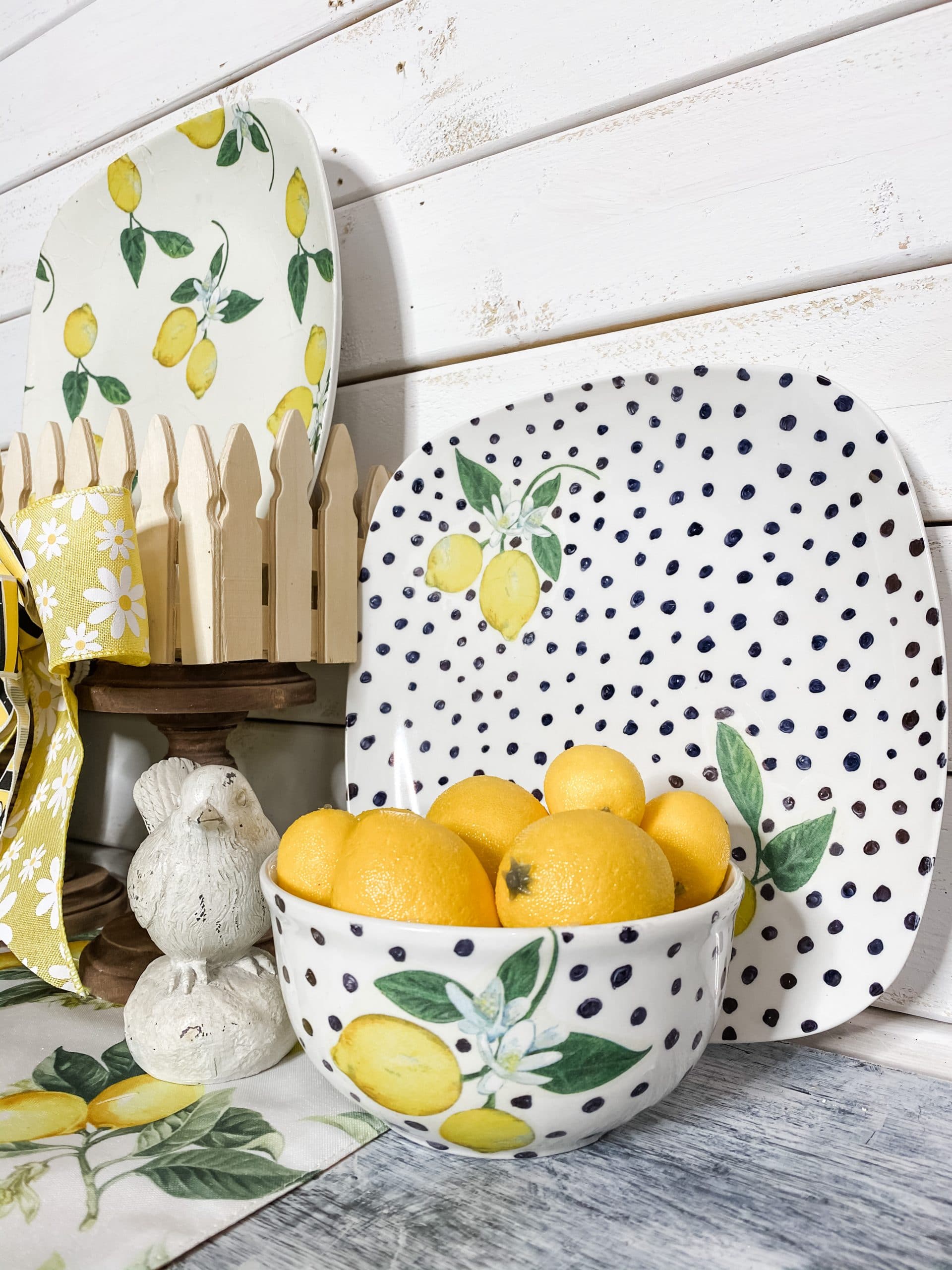 Then, carefully place the napkin ply onto the Mod Podge on your dishes. You can use a piece of plastic saran wrap to smooth out as many wrinkles and creases as you can.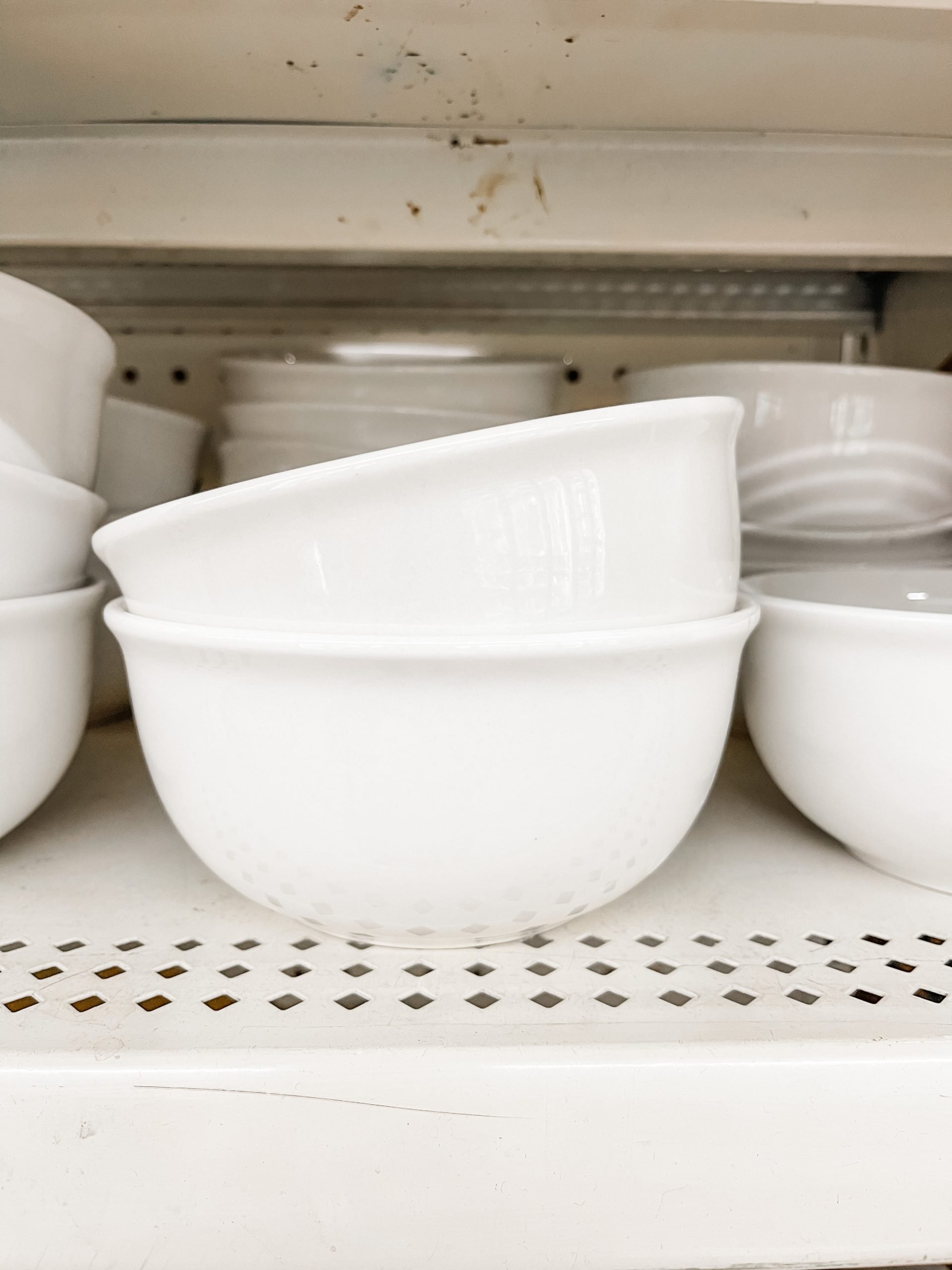 If you decide to cover an entire plate with a napkin as I did, you'll need to go around the edges with a sanding sponge to remove the excess napkin.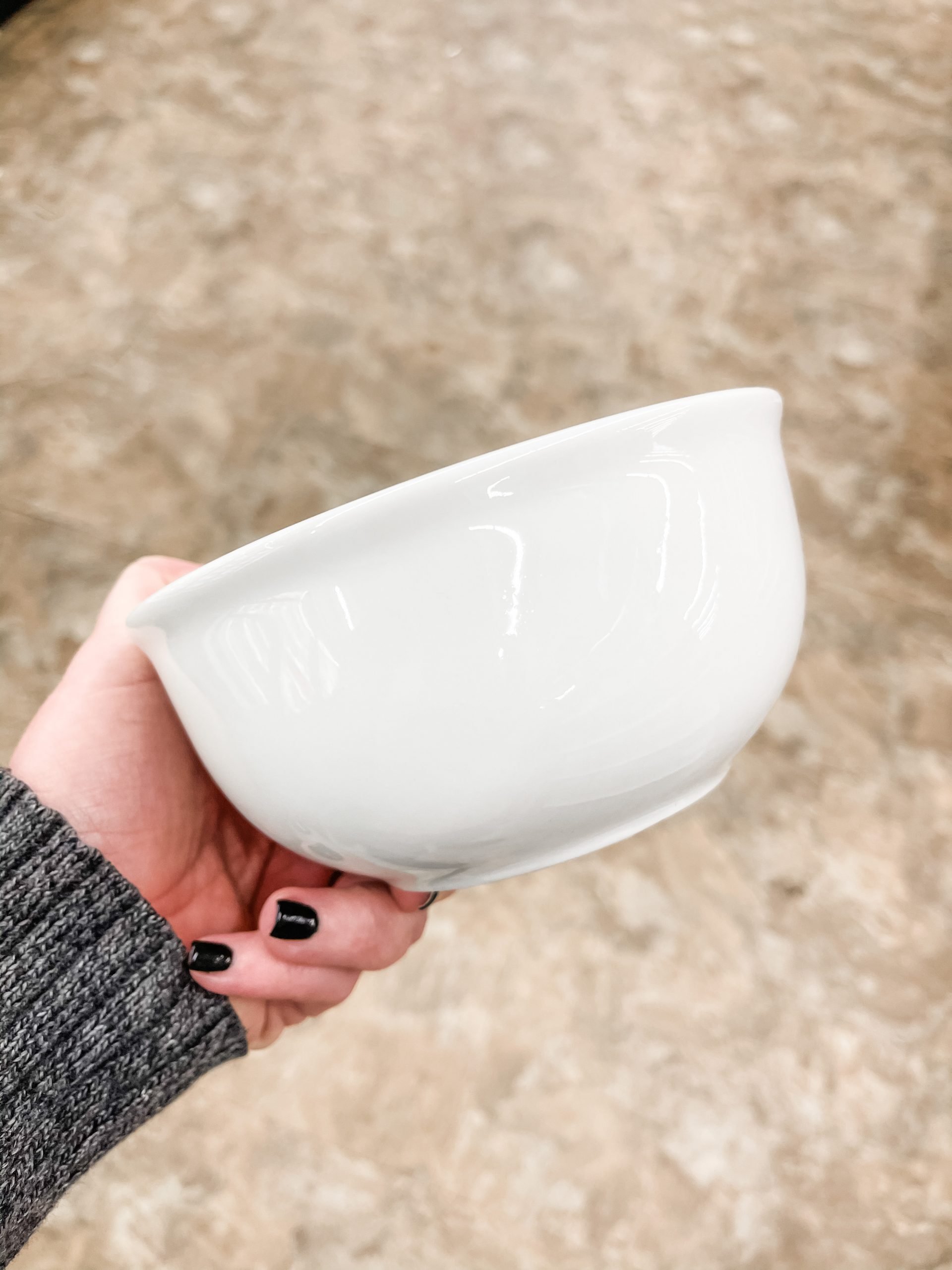 The finishing touches
I would not recommend using these dishes for eating, because I didn't apply a clear coat over the napkins. There are products you can use to clear coat your dishes, but I used my dishes for decorative purposes only.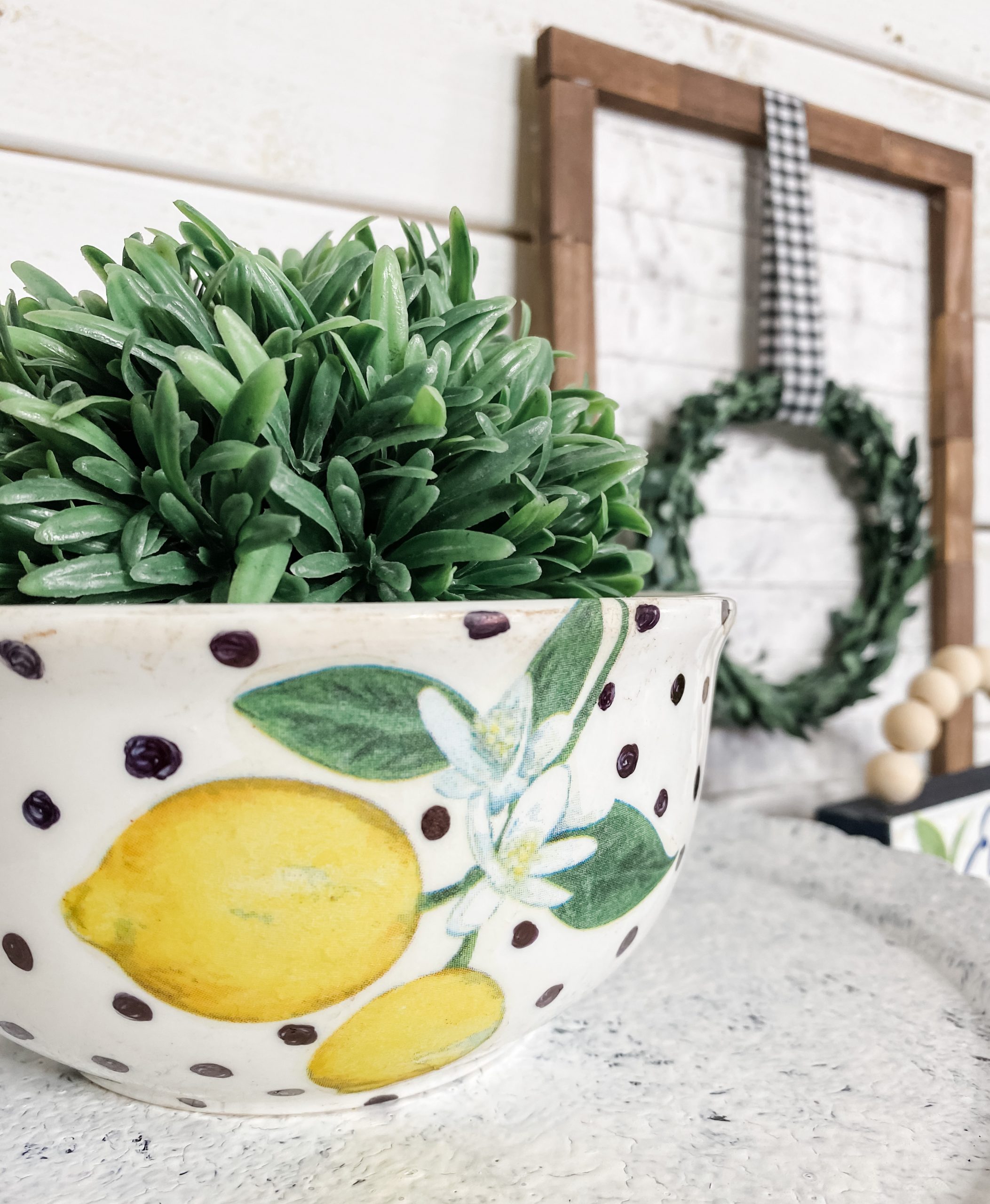 For the matching dishes, I used pieces of the napkin design and adhered them the same way I did the entire napkin on the first plate. Then, I added my own polka dots around the lemon design with a black Sharpie marker.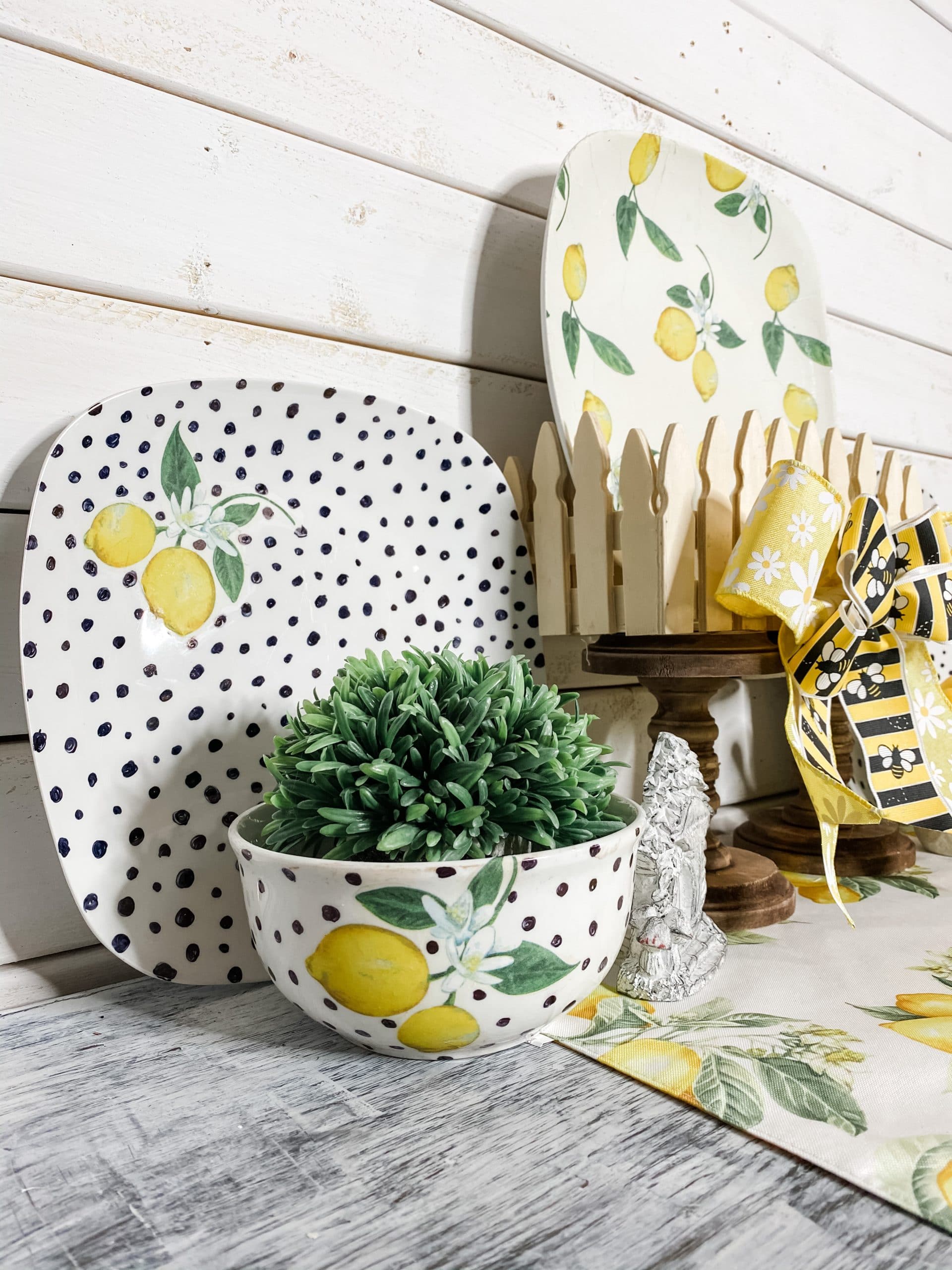 I hope you enjoyed this Dollar Tree DIY Lemon Themed Dishes as much as I did and decide to make it for yourself! If you do, I would love to see how yours turns out!
You should totally join my FREE Facebook group called On A Budget Crafts! It is a judgment-free community for DIY crafters to show off their projects and ideas.
Thanks for stopping by! XOXO Amber
You can also shop my ENTIRE AMAZON Favorites shop just click here! It's packed full of all the things I use and love. Here is the supply list I highly recommend every creative have on hand!!
Would you also pin my blog for later and get on my newsletter alerts? I would love to have you join my #craftycrew.
Inspired? Leave me a comment below! I love hearing from my readers!

Join my free "ON A BUDGET CRAFTS" Facebook group!