12 Dollar Tree DIY Christmas Decor Inspirations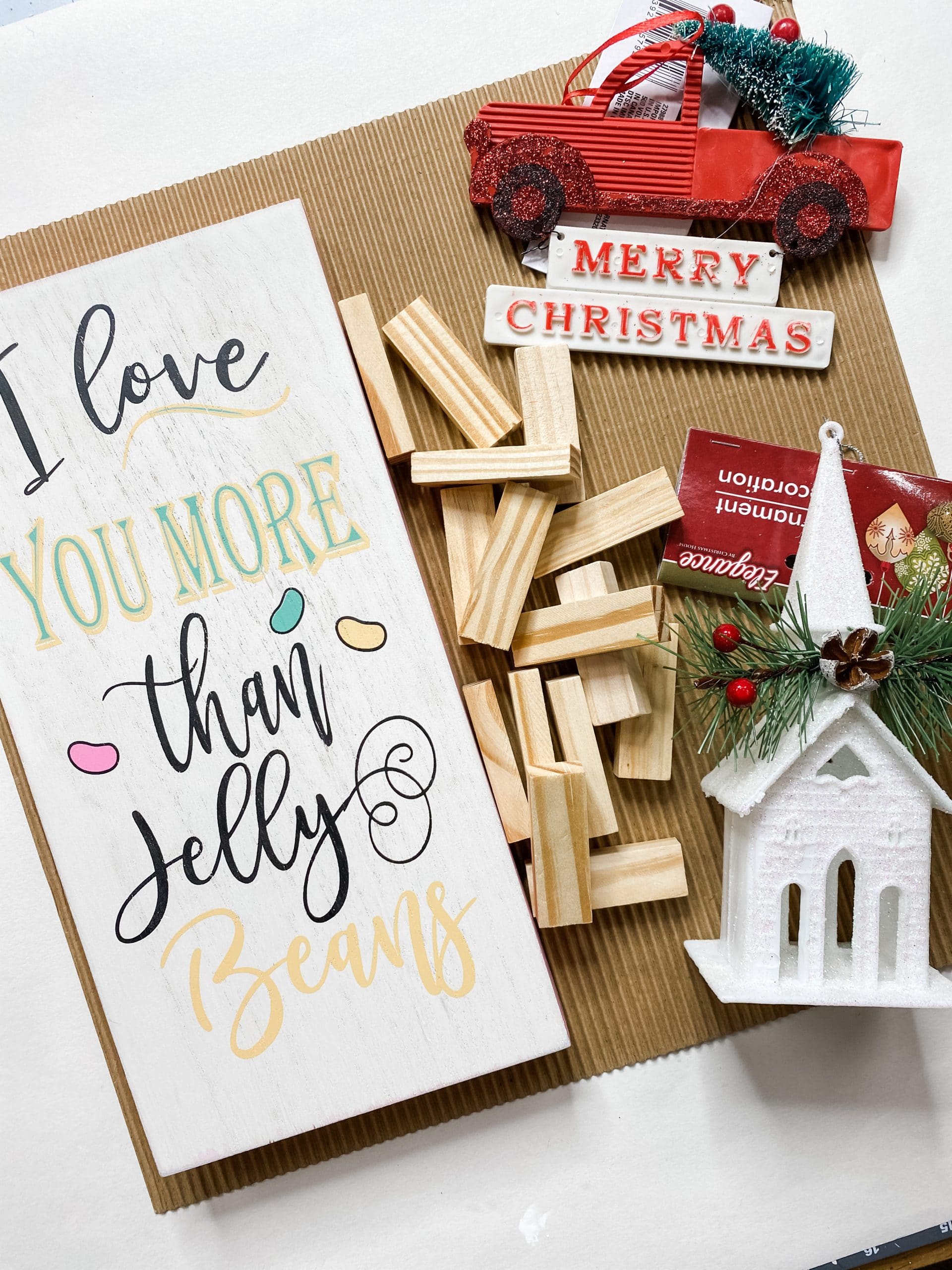 Y'all know that I am always saying, I just want to be an inspiration for people. That is why this post is not only going to show you how to make an adorable Christmas Shadow Box DIY, but I am also going to give you 12 Dollar Tree DIY Christmas Decor Inspirations!
Watch the Replay
Just like everything I make, I recorded the steps to making this adorable Christmas Shadow Box DIY during a Facebook LIVE. You can craft along or see how I put this DIY craft together by watching the replay!
For this project, I will be using these items but you can substitute where you want.
"As an Amazon Associate, I earn from qualifying purchases."
Let's get started!
Okay, your first step is to cut the corrugated paper to fit inside the back of the Hobby Lobby sign box. If you don't have corrugated paper or your craft stores are all sold out, you can always just use cardboard!
Here are 2 Christmas crafts that I used cardboard instead of corrugated paper:
1. Jolly Farmhouse Printable Christmas Decor DIY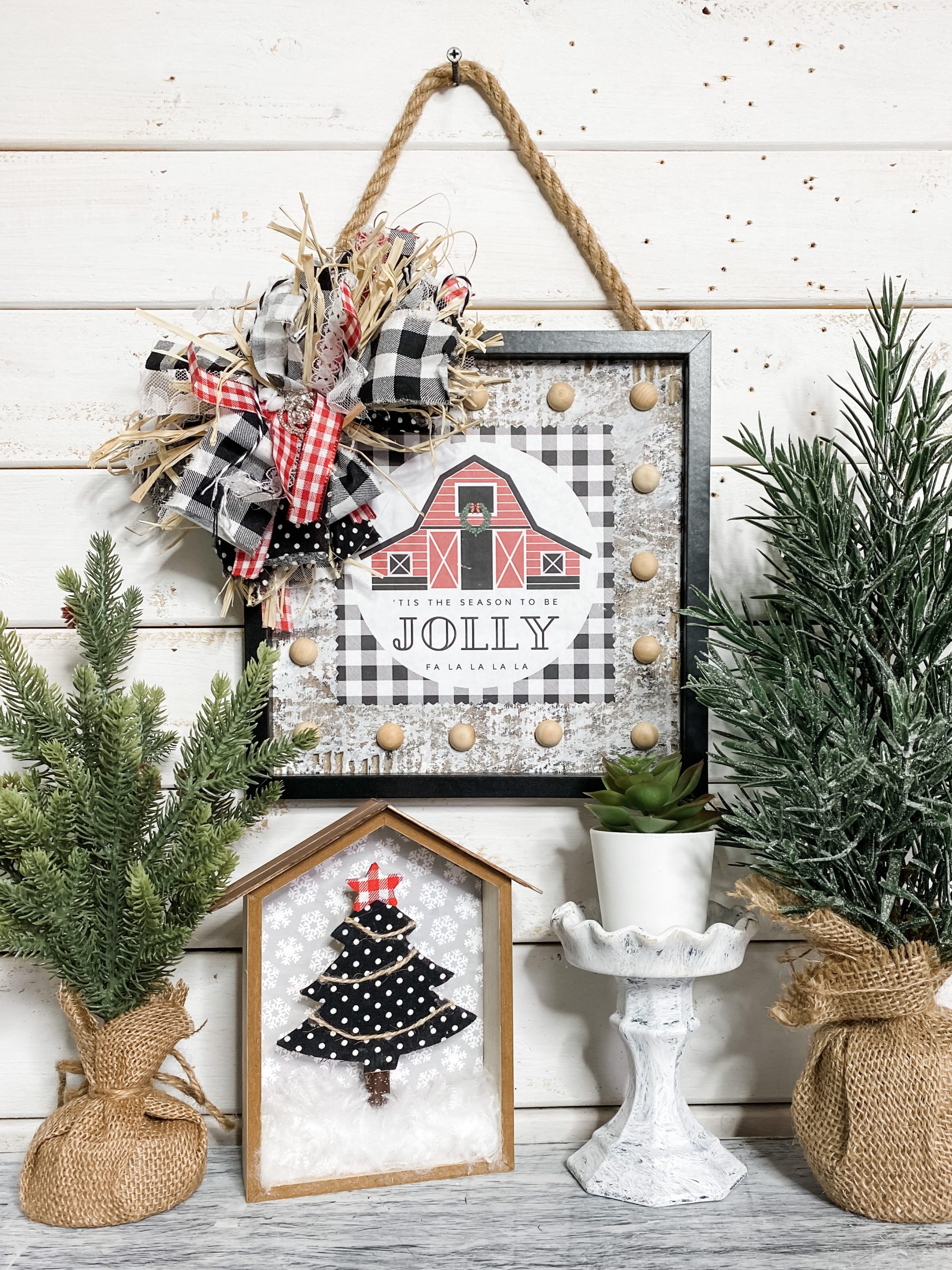 2. How to DIY a Christmas Merry and Bright Sign with Cardboard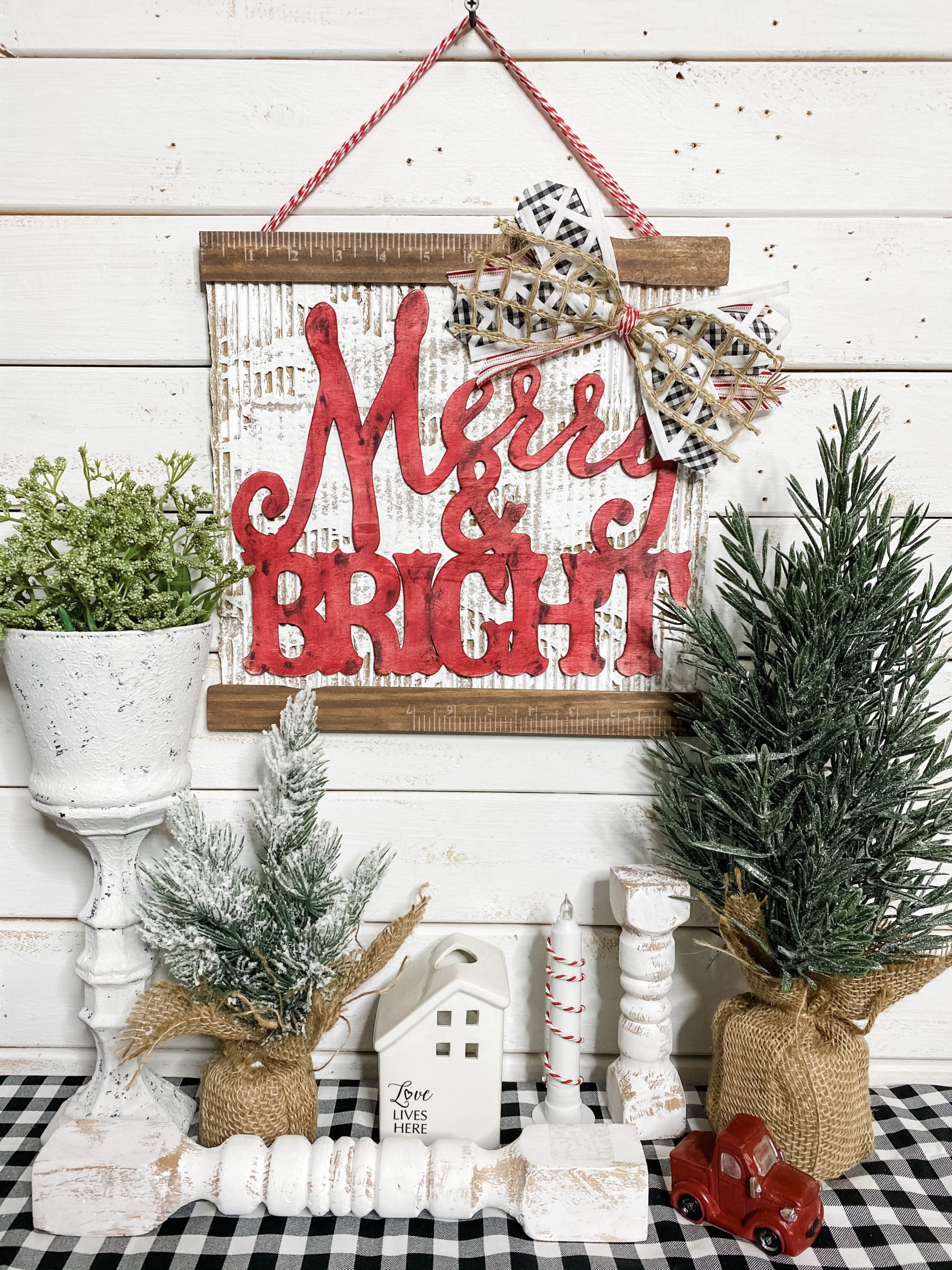 Once you've cut the corrugated paper to the right shape, grab your Folkart White Chalk Paint and a chippy brush and just dry brush the paint over the paper.
Don't try and fill in each crease with an even coating. You want it to have the distressed look.
Next, you're going to use the Folkart Java Chalk Paint and paint the outer edges of the Hobby Lobby sign box. You really do want a thick, even coat on this because you don't want the original box color to show through.
Once your Java paint has dried (I like to use my heat gun to speed up the process), just lightly dry brush some of the white chalk paint over it to give it the distressed look.
JENGA!
So I didn't actually use Jenga blocks for this, but they are interchangeable. I used the Tumbling Tower blocks from Dollar Tree. I stained them brown with the Folkart Java Chalk Paint.
To do this, I wet the blocks with my spray bottle first, pour the paint directly onto the wood, then spread the paint with a baby wipe.
This technique allows the wood to really absorb the paint and get the stained finish rather than a painted finish.
Here are 4 Christmas DIY crafts that I've used this staining technique on:
1. DIY Dollar Tree Reverse Canvas Christmas Tree Decor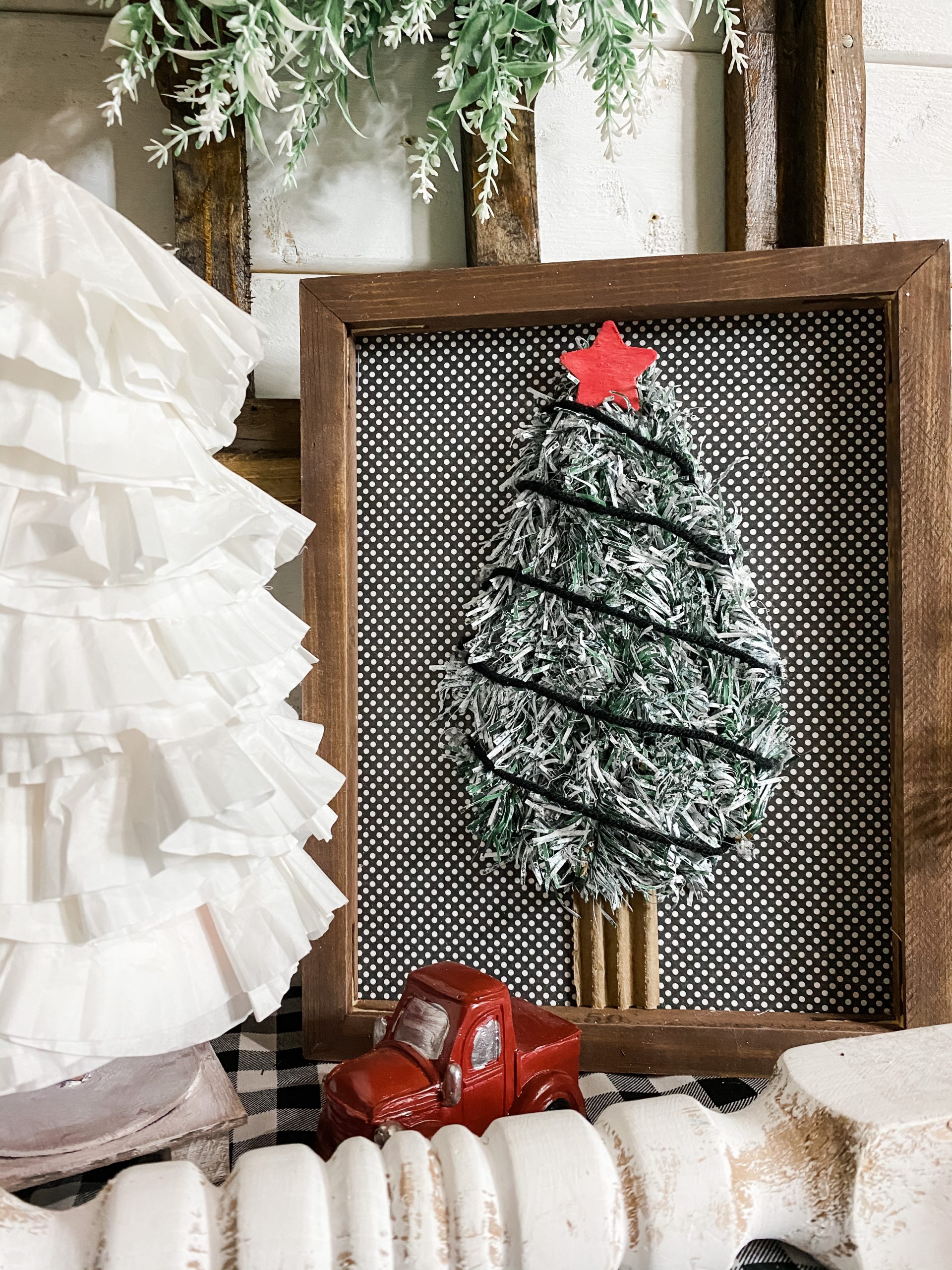 2. Dollar Tree Shabby Farmhouse Christmas Sign DIY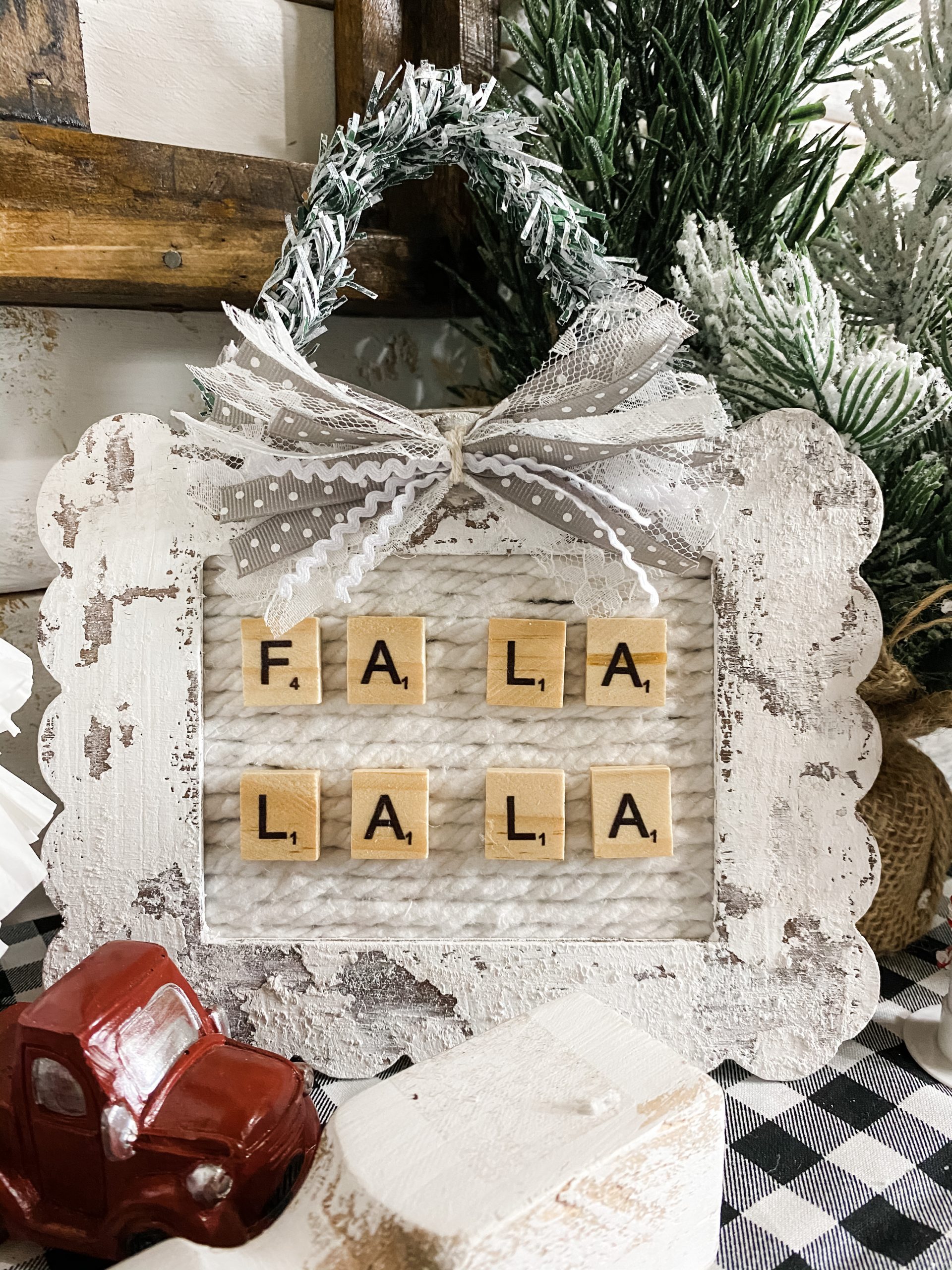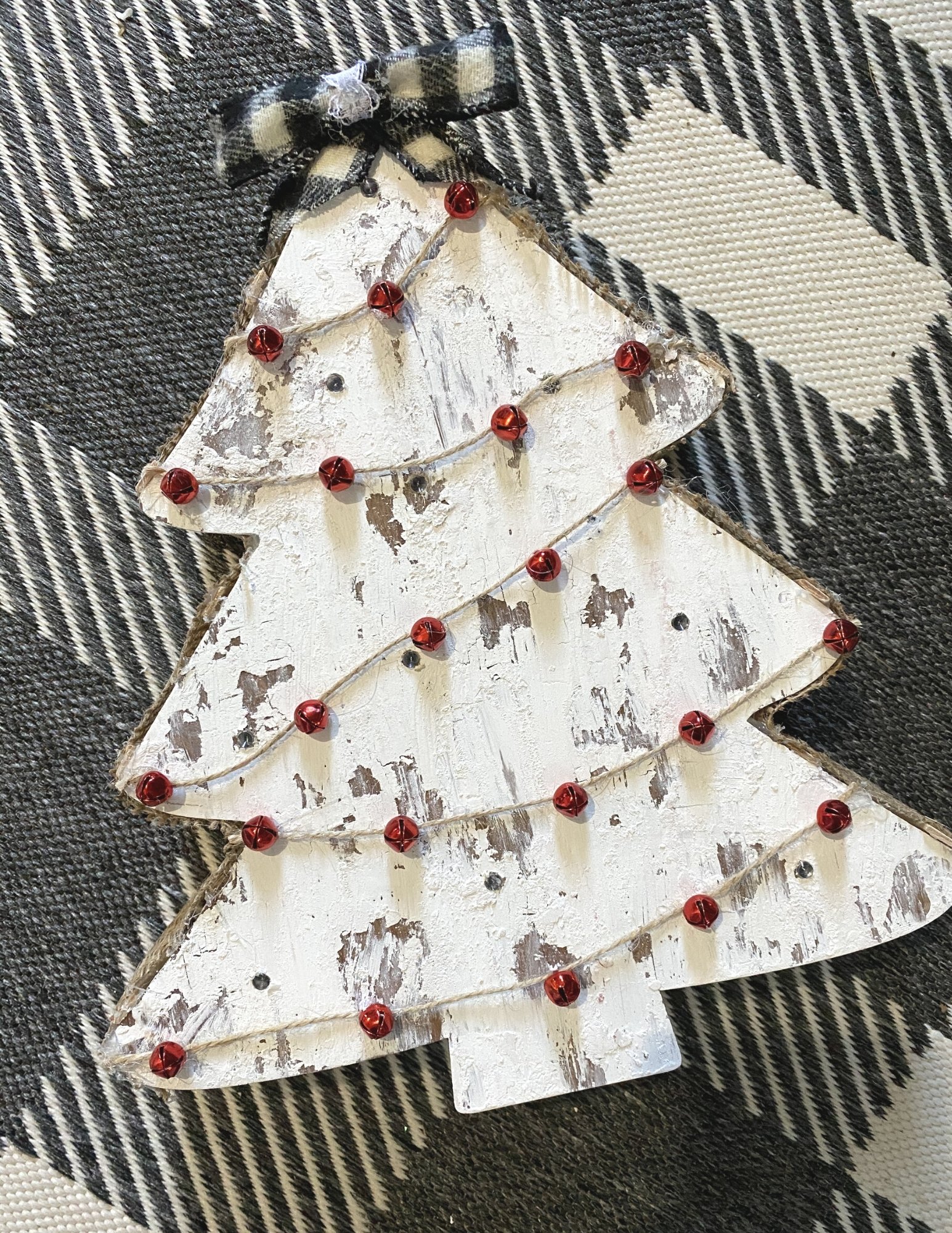 4. How to make a Polka Dot Stained Roof Christmas Tree DIY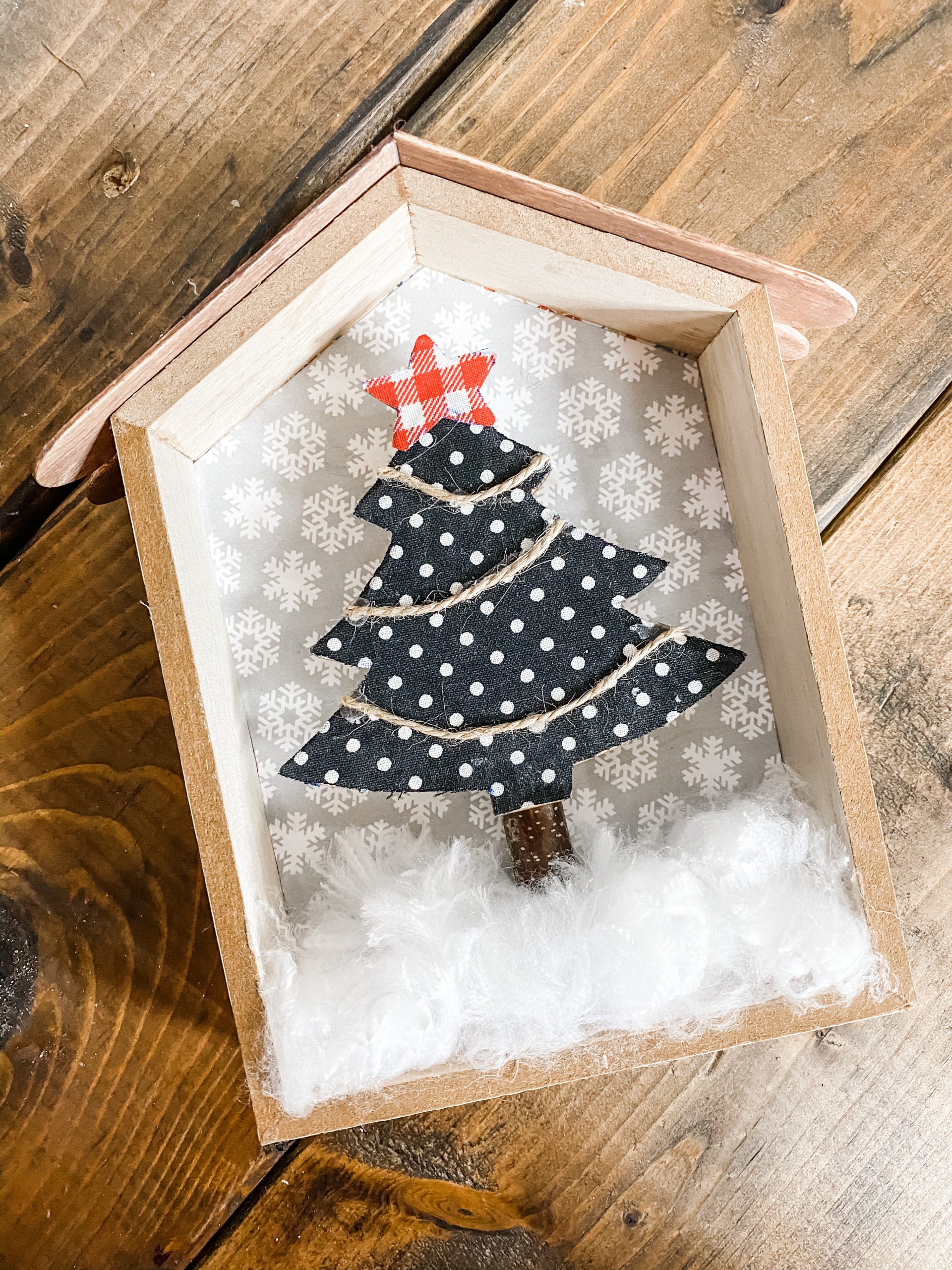 Once the Jenga blocks dried, I hot glued them to the frame of the wood box sign. You can see exactly how I did it by watching the Facebook LIVE Replay!
Get the ornaments ready
I used two Dollar Tree ornaments in this craft – a church and a truck with a Merry Christmas sign hanging from it.
First, remove the Merry Christmas sign and set that to the side. You'll use that part later.
I painted the walls of the church with Apple Barrel Red Apple Acrylic Paint – just the walls though. I left the roof and bottom white.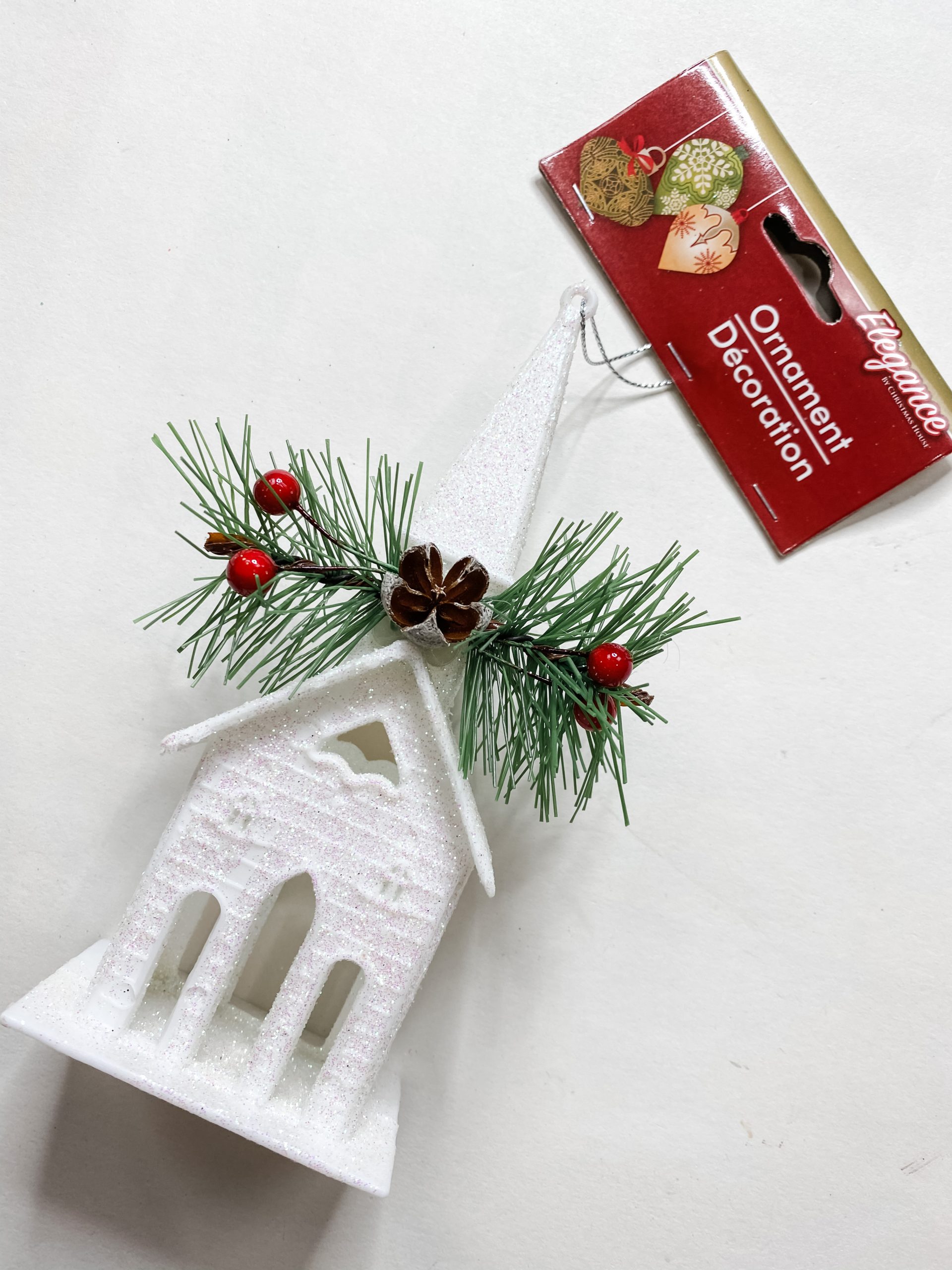 Once the paint is dry, hot glue the church in place inside the wood sign box, then hot glue the Merry Christmas Sign above the church!
The finishing touches
Only one step left to finish making this adorable DIY Christmas Church Shadow Box! Grab the Dollar Tree mop strings – these are how you're going to be able to hang this super cute DIY craft.
I used 2 mop strings for this. Hot glue them together at the center of the strings. Then hot glue the ends on each corner on the top of the wood sign box.
Once the hot glue dries, you're all done!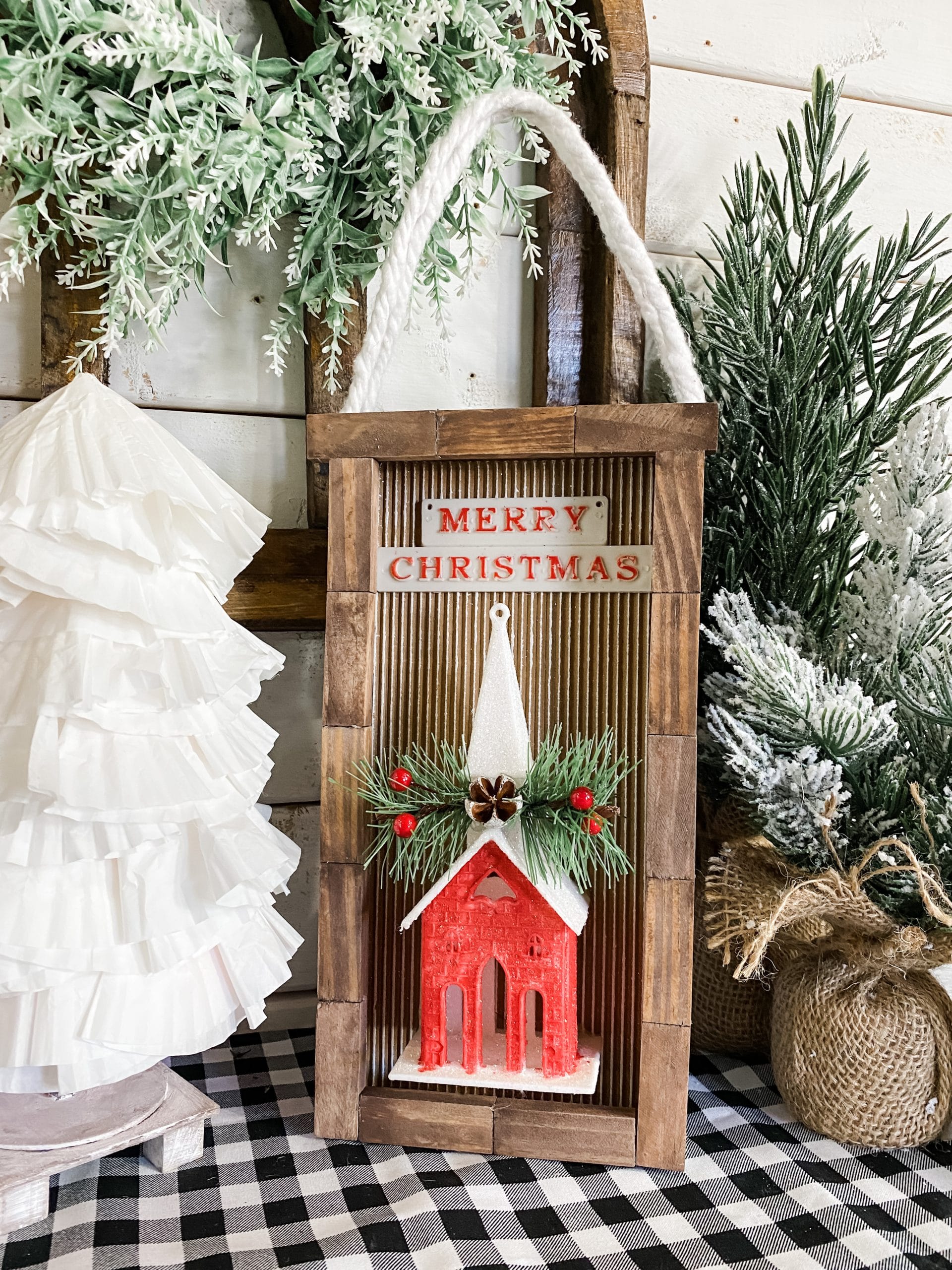 I hope you enjoyed this DIY craft as much as I did and decide to make one for yourself!
If you enjoyed this DIY, you might like these too!
How to repurpose scrabble letters to make a Christmas Sign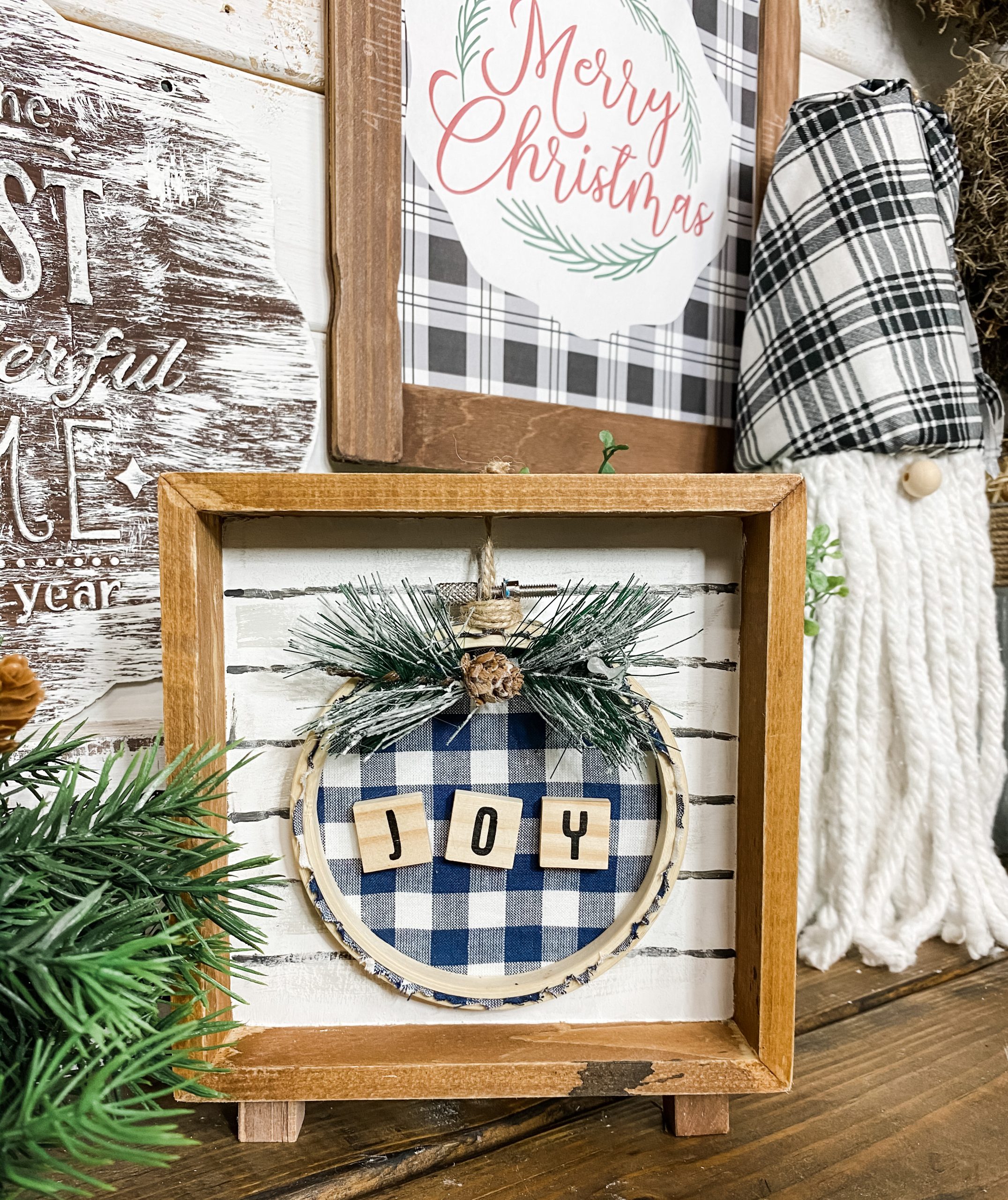 How to Make an Easy Christmas Ornament DIY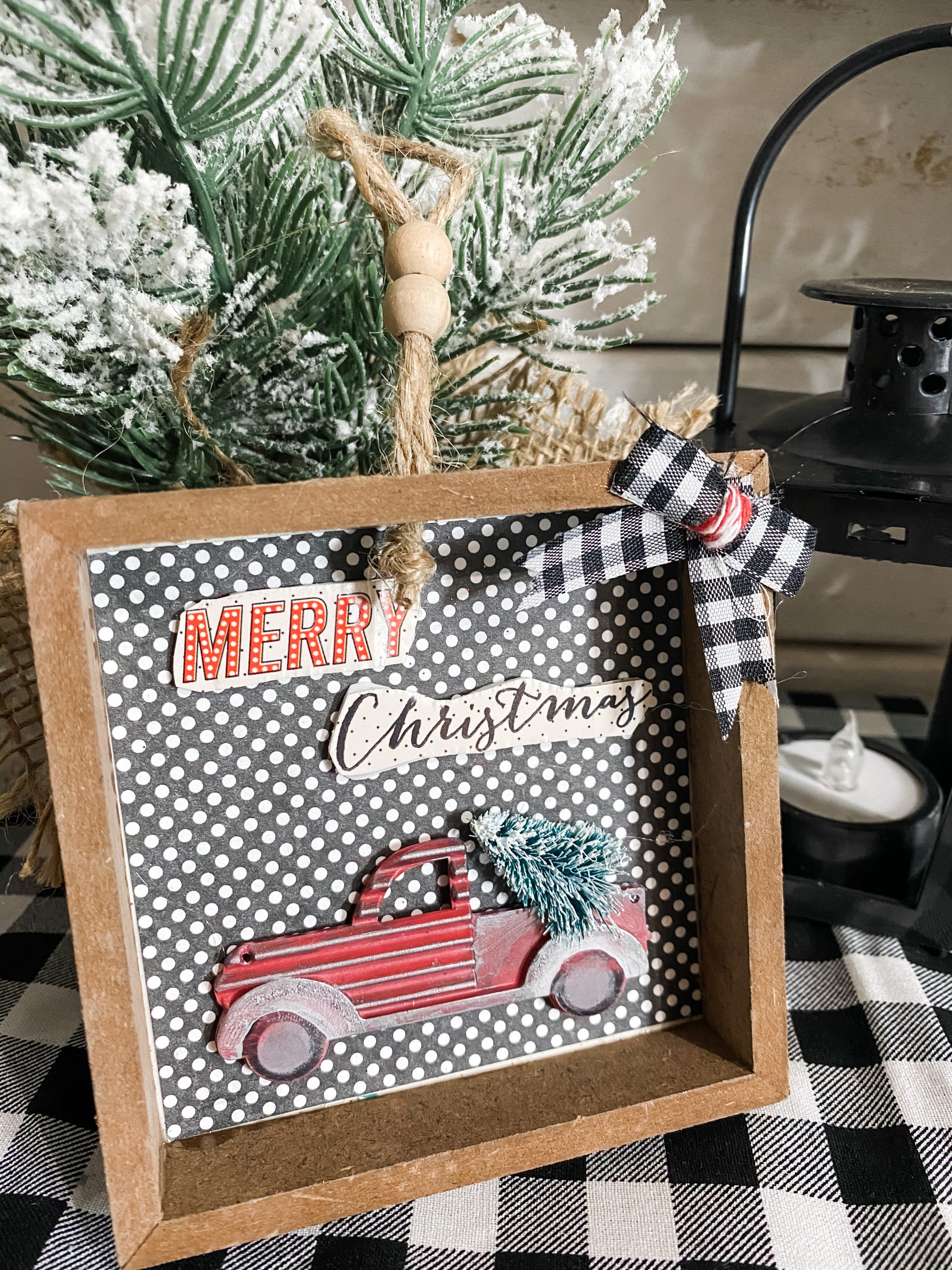 Dollar Tree Pizza Pan Christmas DIY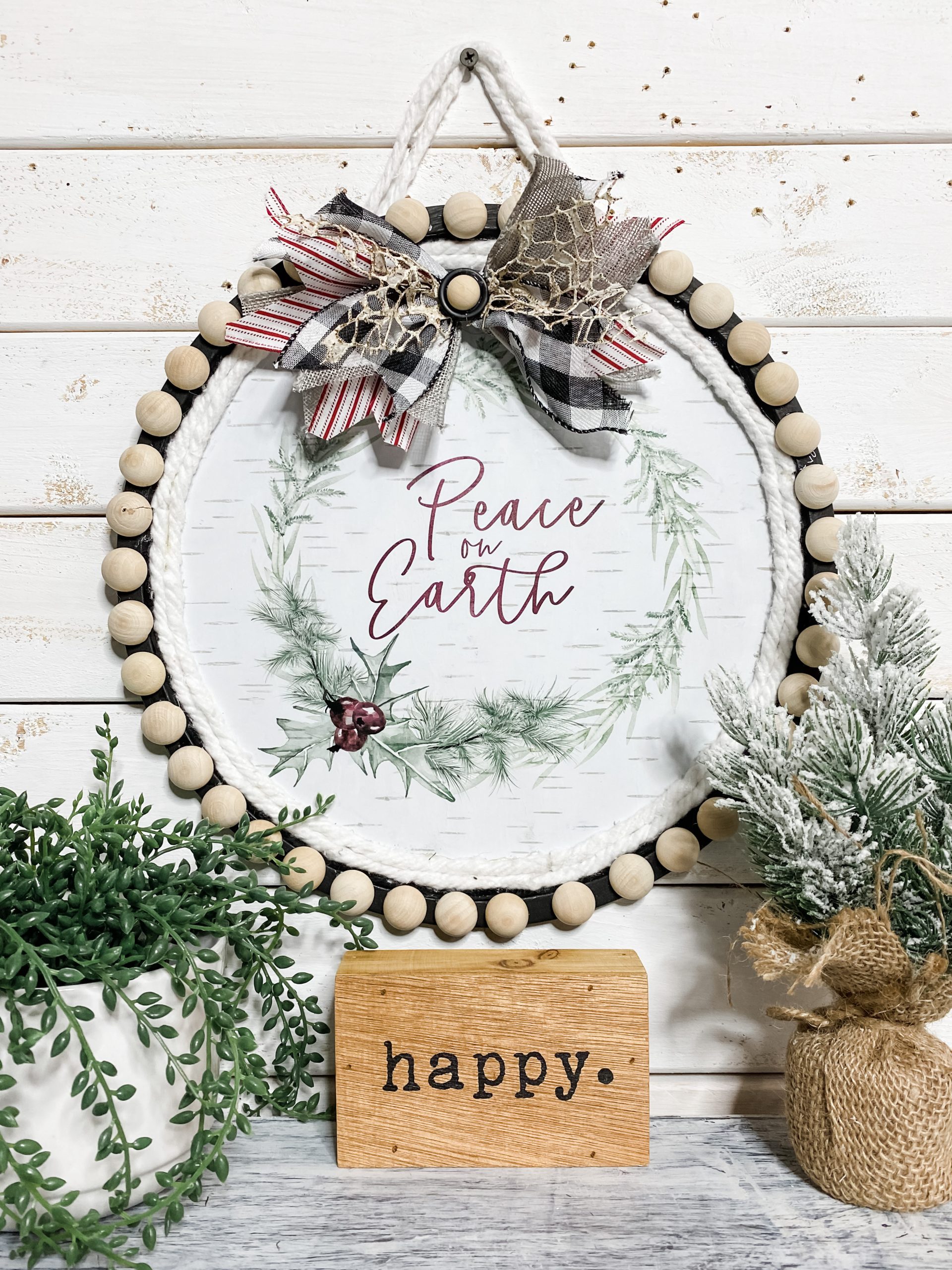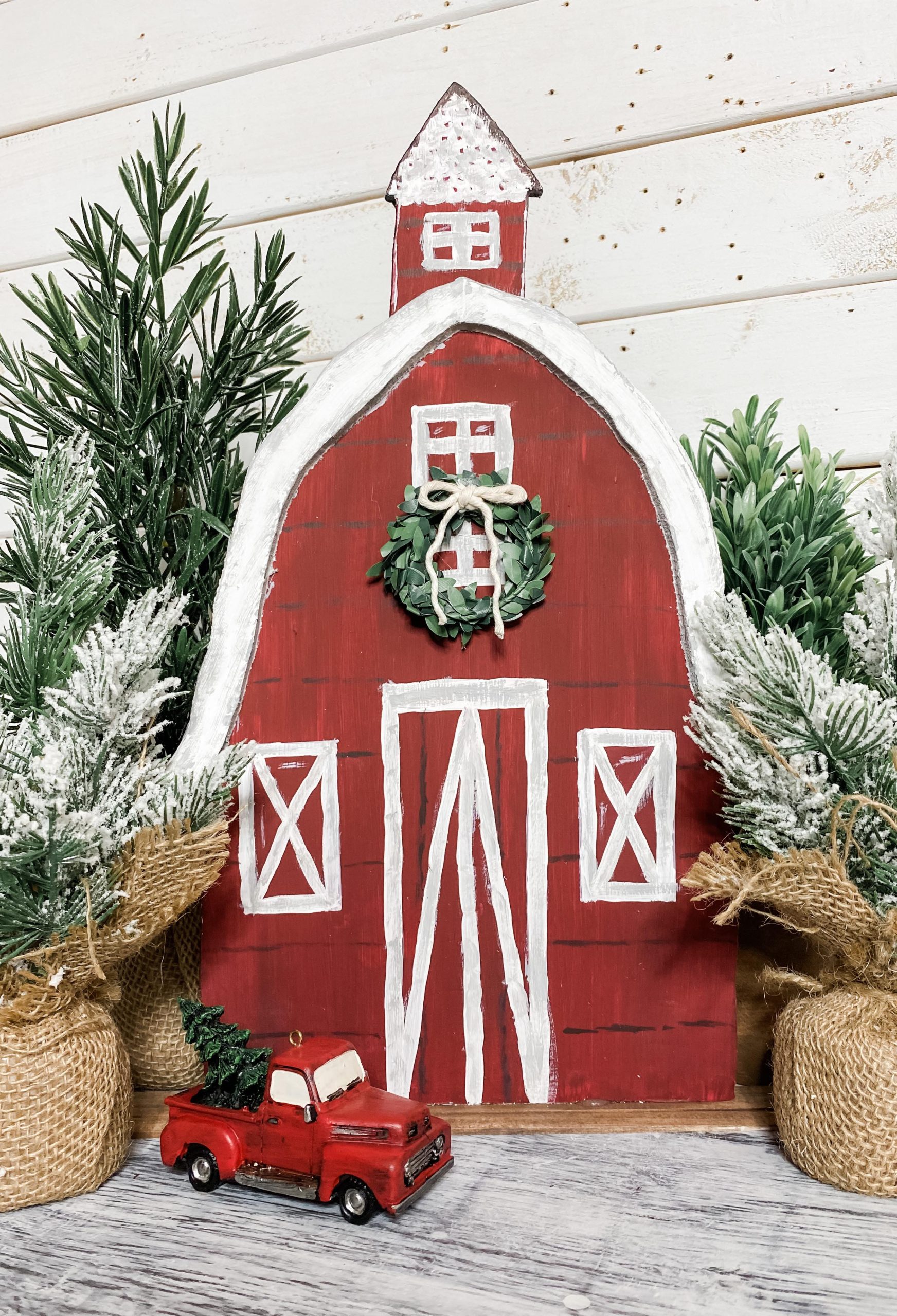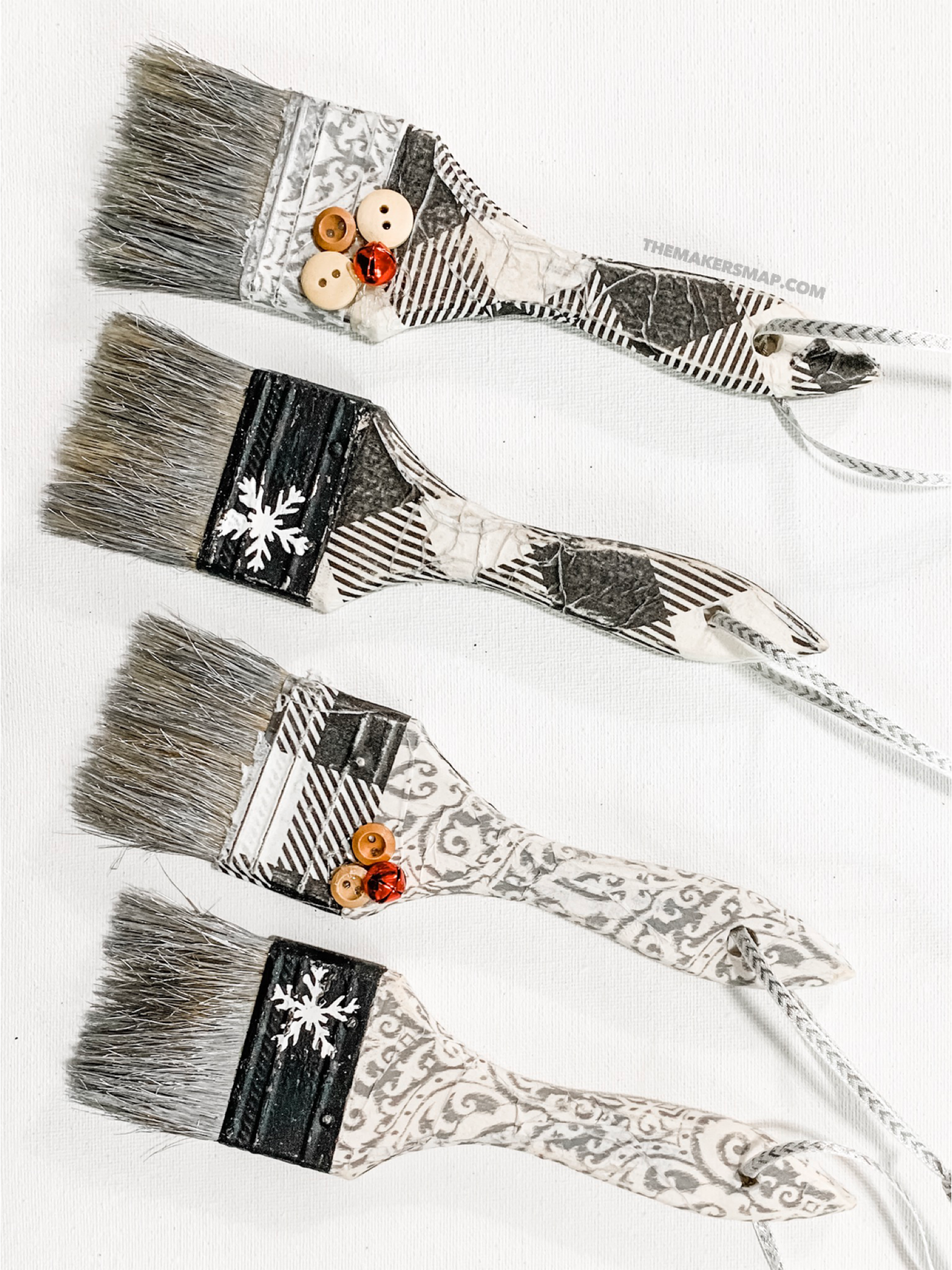 Which one of these 12 Dollar Tree DIY Christmas Decor Inspirations is your favorite?? Are you planning to make one, or some of these yourself?
I would love to see how yours turns out! You should totally join my FREE Facebook group called On A Budget Crafts! It is a judgment-free community for DIY crafters to show off their projects and ideas.
Thanks for stopping by! XOXO Amber
You can also shop my ENTIRE AMAZON Favorites shop just click here! It's packed full of all the things I use and love.
Here is the supply list I highly recommend every creative have on hand!! Would you also pin my blog for later and get on my newsletter alerts? I would love to have you join my #craftycrew.

Join my free "ON A BUDGET CRAFTS" Facebook group!
PIN THIS POST FOR LATER!