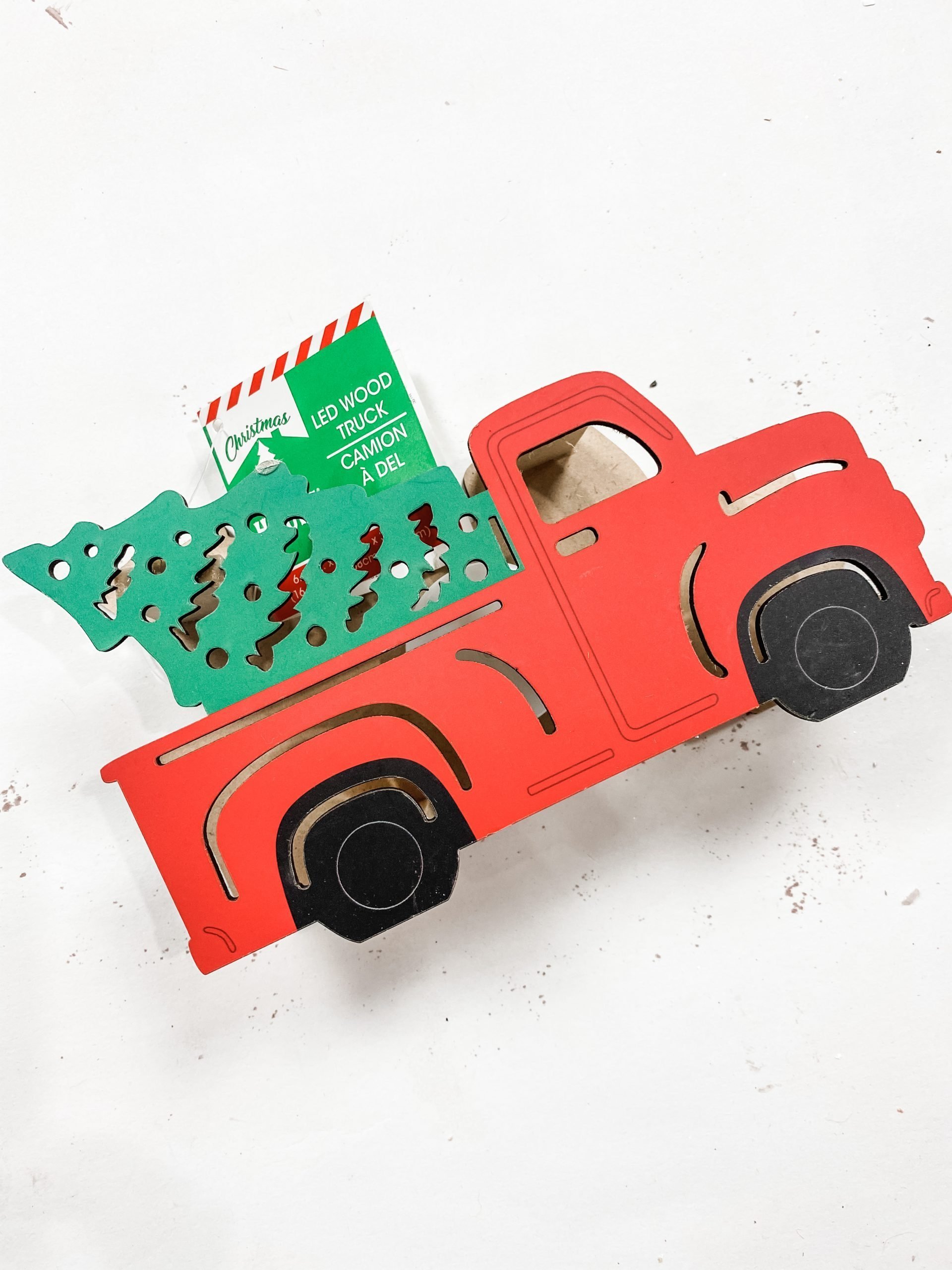 I don't think I've found a red truck Christmas DIY that I didn't absolutely LOVE, and this easy Dollar Tree DIY Red Truck Christmas Decor is no exception! We are in full swing Christmas crafting right now (I might have even decorated my living room already, shhh!) and I am so excited to share with you how to make this easy Dollar Tree DIY!
Watch the replay
This Christmas DIY is so easy, you might not even need the video tutorial I recorded on Facebook, but if you want to see my step-by-step process or craft along with me, you can watch the replay!
WATCH THE REPLAY
For this project, I will be using these items but you can substitute where you want.
"As an Amazon Associate, I earn from qualifying purchases."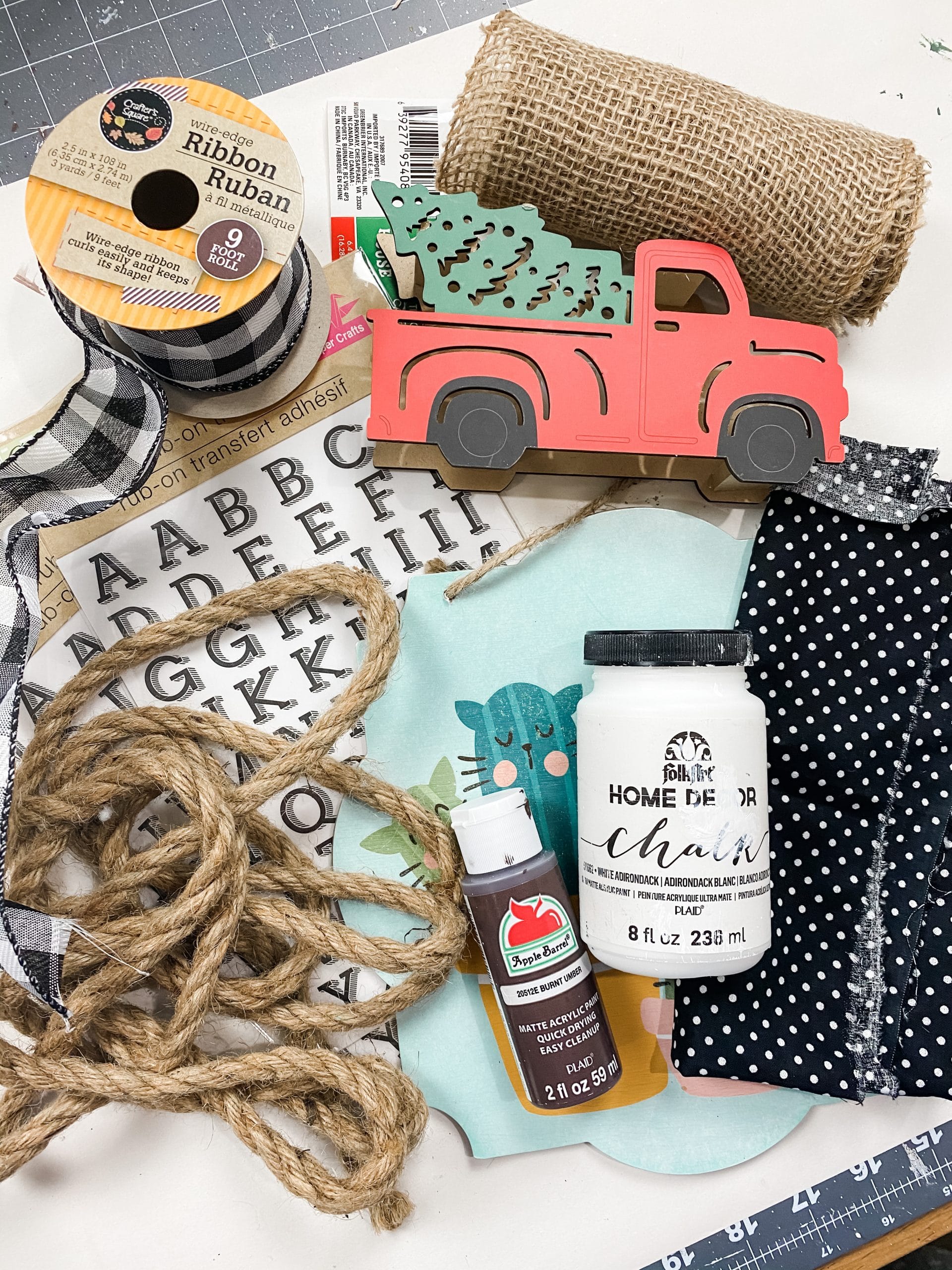 Let's get started!
The Dollar Tree tea light red truck was cute, but I only needed one wood truck for this DIY, so I used my heat gun to melt the glue holding the two wood trucks together and separated them. The back truck had the tea light attached, so I used the front truck for this Christmas decor DIY.
Prep your surface board
I don't want to hate on Dollar Tree, but I'm never a big fan of the designs on their signs, so I flip them over and make my own! I used my heat gun to help remove the stick from the back of the sign.
The sticker was being stubborn, so I wasn't able to peel it all the way off. Instead, I just painted over it with Apple Barrel burnt umber acrylic paint. The truck is going to cover that space anyway, so no worries! Next, I painted a coat of Folkart White Chalk Paint on the back of the board.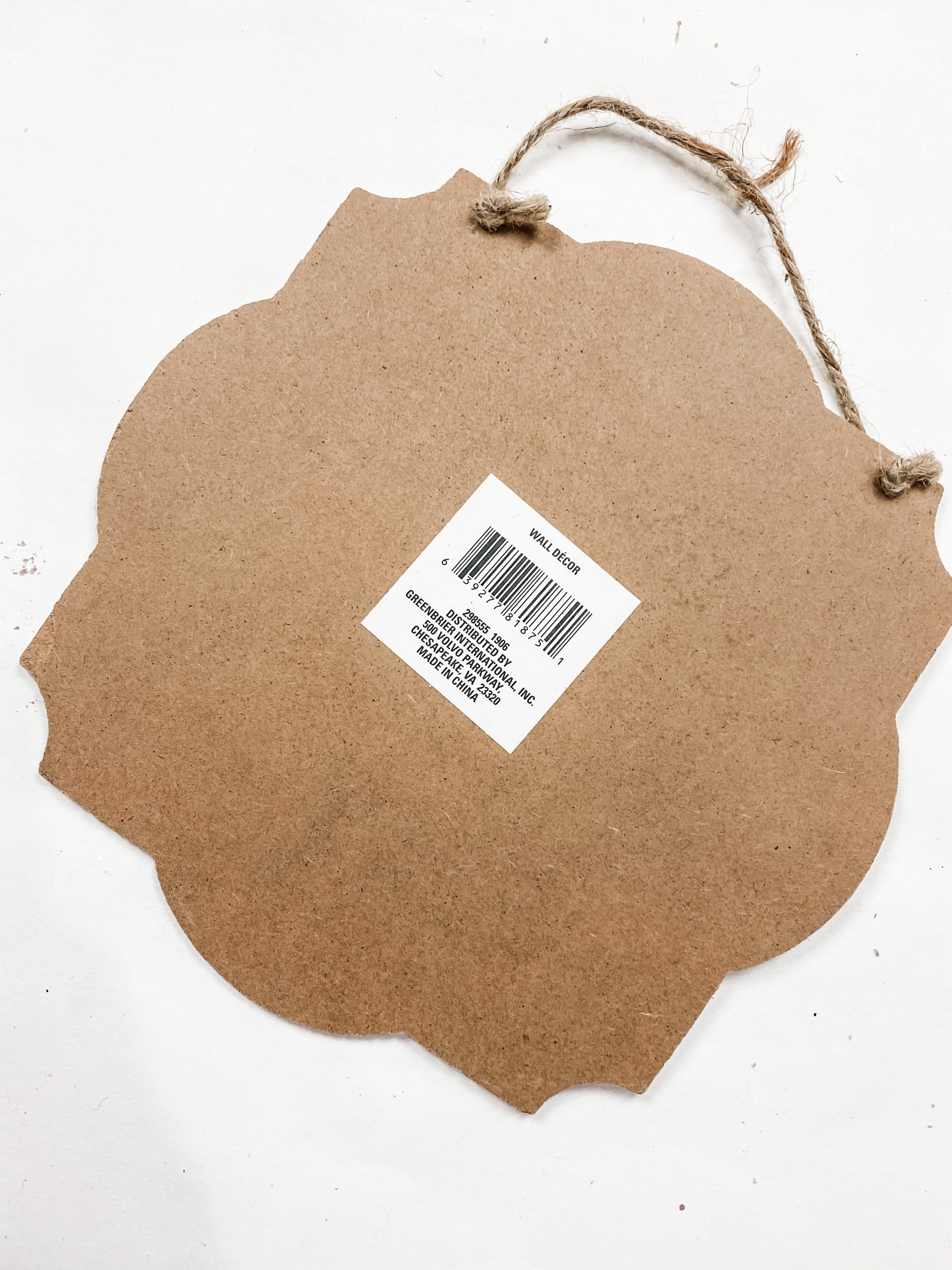 The first coat didn't have as much coverage as I was wanting, so I did go over the wood sign with another coat of the white chalk paint.
Next, I cut out all the letters I would need to spell Merry Christmas and eyeballed the spacing and placement until I was happy with where I was going to apply the Dollar Tree rub-on transfers.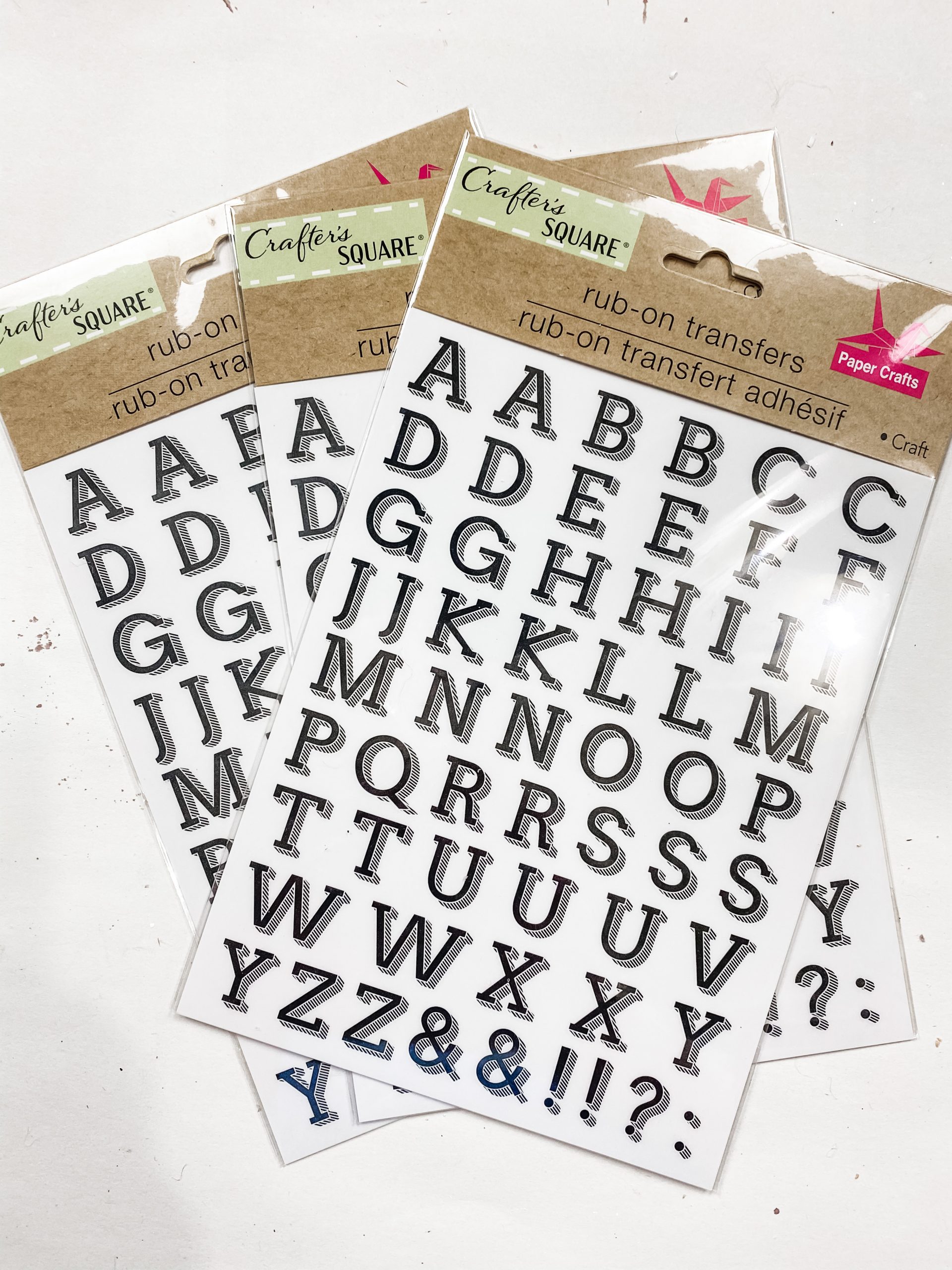 Christmas wasn't fitting very well with the letters in a straight line, so I decided to zigzag them just a bit at the bottom of my sign. To apply the rub-on transfer letters, just peel the plastic backing off of the letter and press it down into place.
Use something that will allow you to apply significant pressure to each part of the letters, like the end of a paint brush or a credit card, and rub each letter onto the wood. Once the letter has adhered to the wood, peel the plastic covering off of it.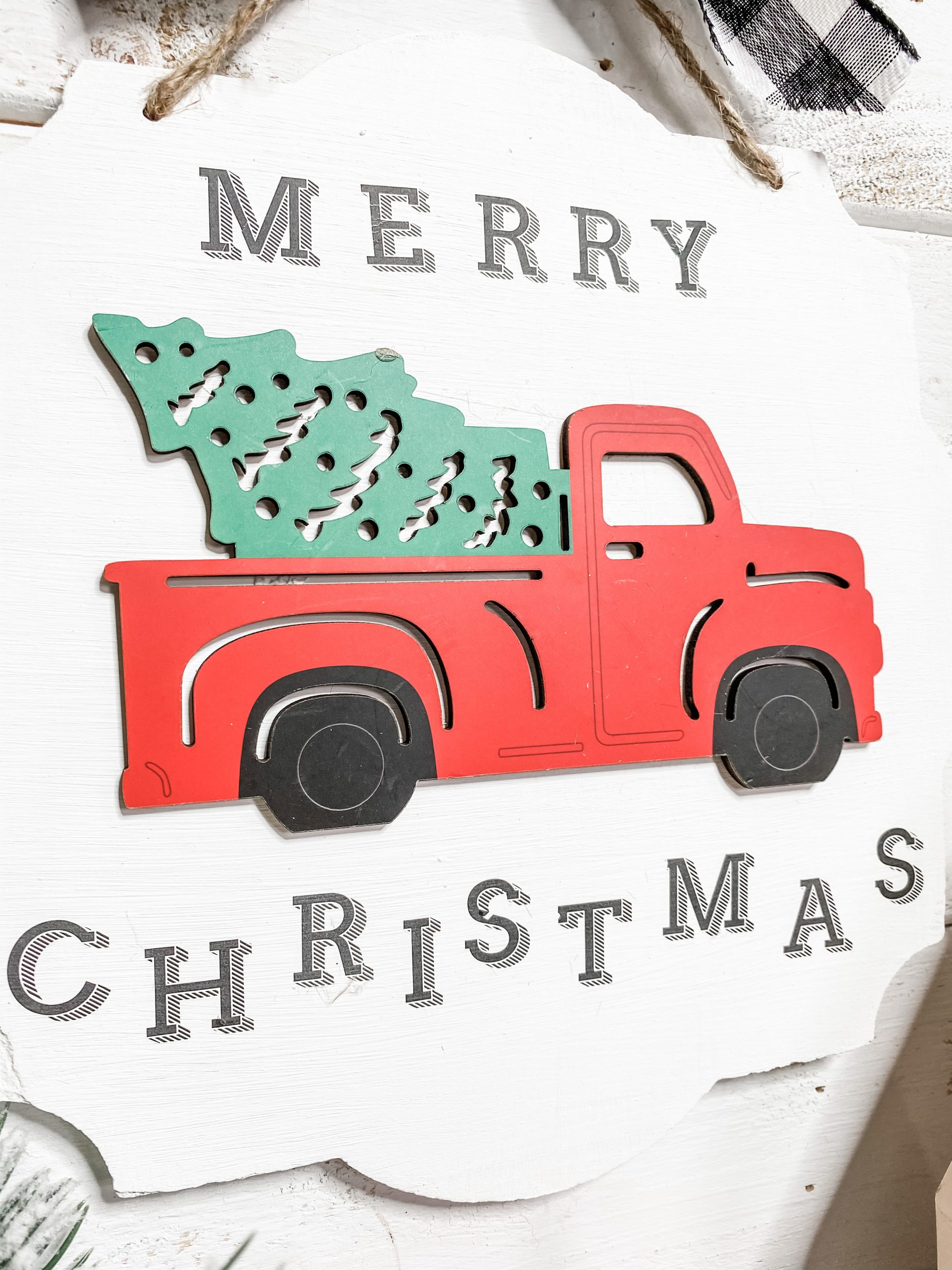 Add your truck
Thankfully, the Dollar Tree wood red truck was already painted and super cute, so all you have to do is hot glue it into place on your wood sign!
How to make a messy bow
I love messy bows because there is no way to mess them up or do them wrong! They're supposed to be MESSY! To make the messy bow for this Christmas red truck DIY, I used Dollar Tree buffalo check ribbon, burlap ribbon, and scrap polka dot fabric.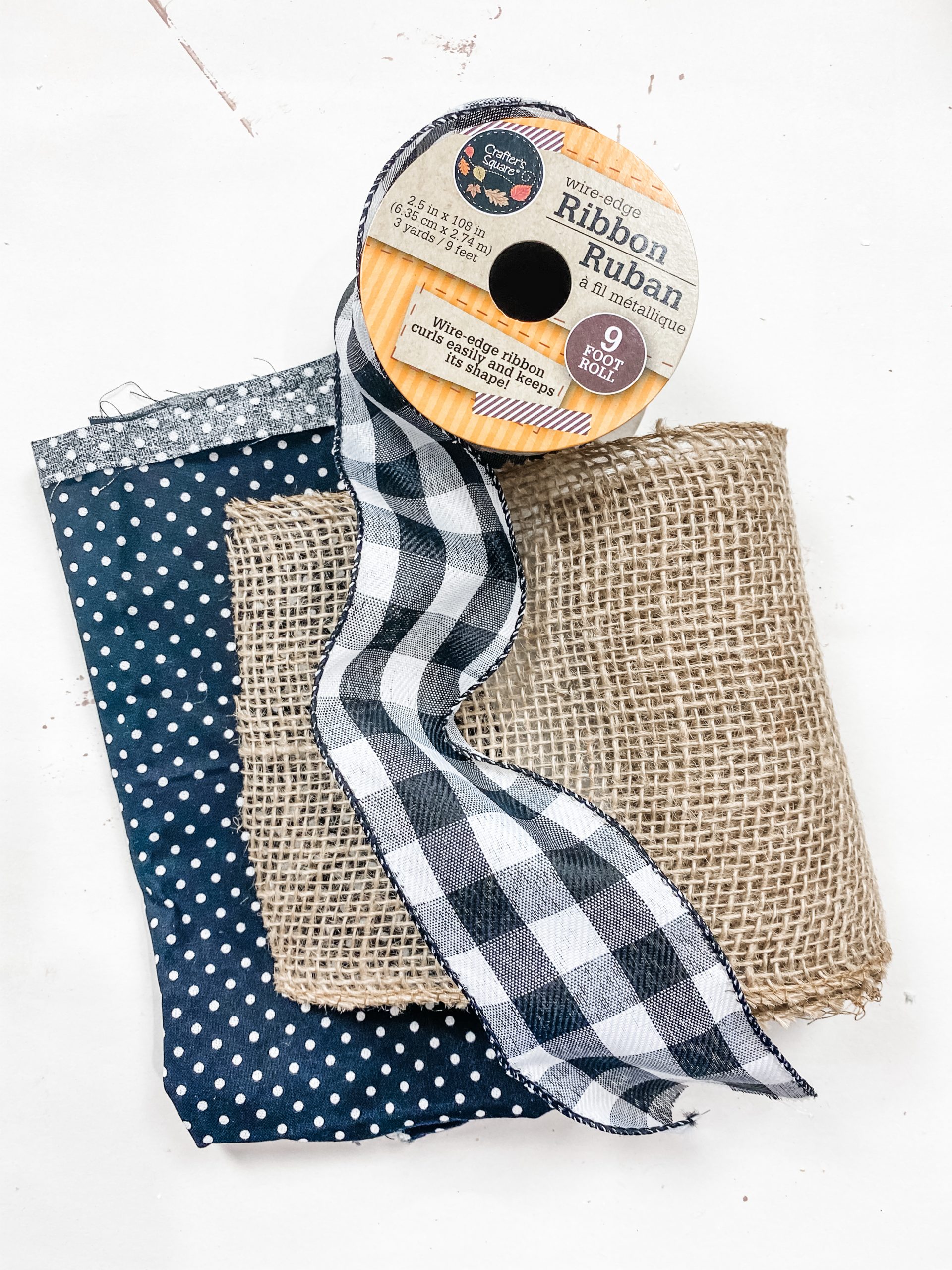 I layered the buffalo check ribbon, polka dot fabric, and burlap ribbon and then shaped them into a bow. Then, I used the burlap ribbon to secure the center of the bow.
Hang it up
I reused the original rope hanger from the Dollar Tree sign, but you could easily use nautical rope or jute twine to replace it. Just reattach the rope to the sign through the original holes in the board, and tie knots at the ends to keep it in place. Finally, hot glue the messy bow onto the rope hanger.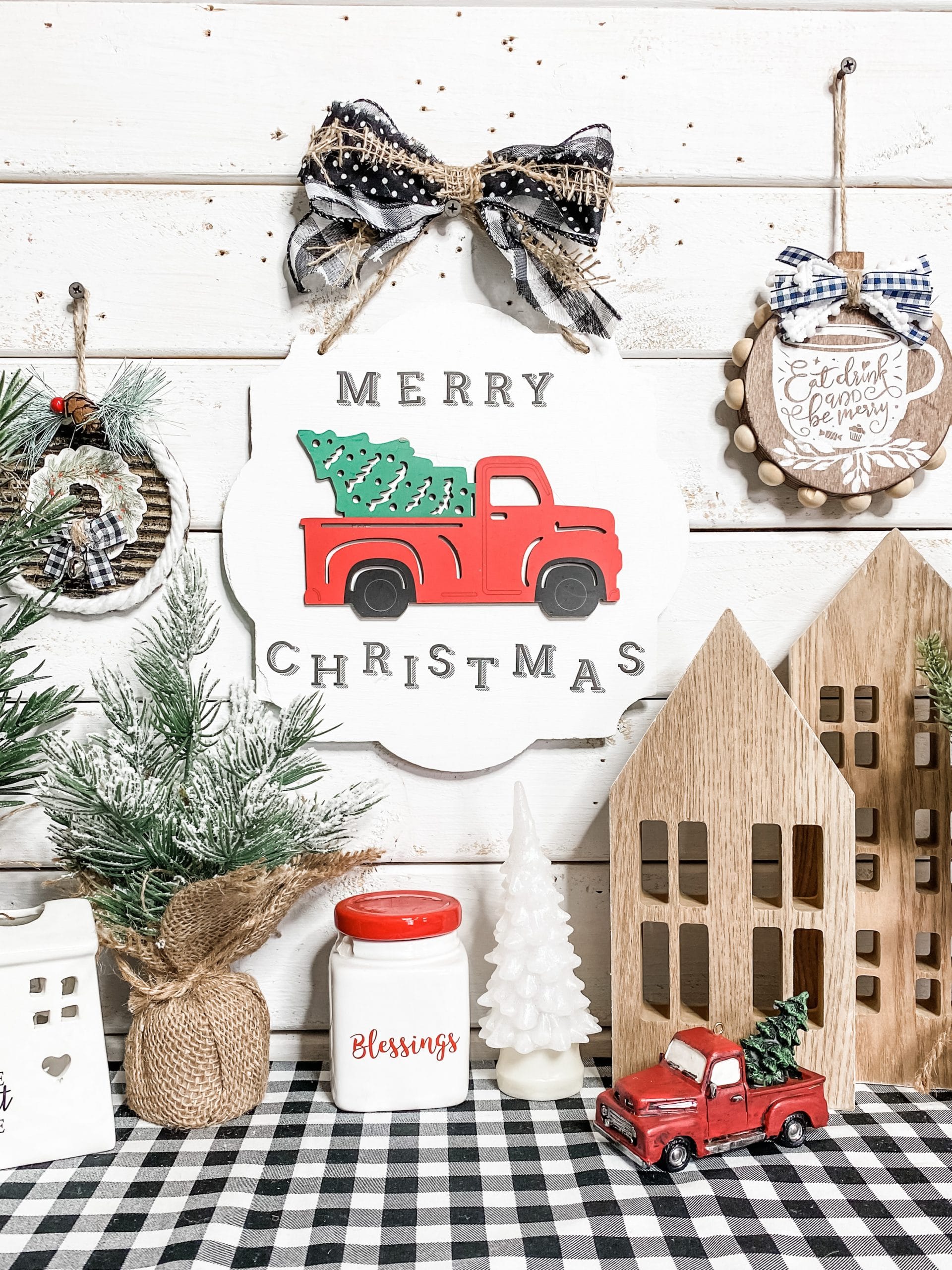 I hope you enjoyed learning how to make a Dollar Tree DIY Red Truck Christmas Decor as much as I did and decide to make it for yourself! I would love to see how yours turns out! You should totally join my FREE Facebook group called On A Budget Crafts! It is a judgment-free community for DIY crafters to show off their projects and ideas.
Thanks for stopping by! XOXO Amber
You can also shop my ENTIRE AMAZON Favorites shop just click here! It's packed full of all the things I use and love. Here is the supply list I highly recommend every creative have on hand!! Would you also pin my blog for later and get on my newsletter alerts? I would love to have you join my #craftycrew.

Join my free "ON A BUDGET CRAFTS" Facebook group!
PIN THIS POST FOR LATER!