Dollar Tree Witch Pumpkin Gnome
I'm super excited to show you this adorable and affordable Dollar Tree witch pumpkin gnome because it is just too stinking cute!!
I love budget crafting and I LOVE home decorating, so I've paired the two together to make my own high-end, adorable, and affordable home decor that I actually use in my own home!
If you're like me and you want your house to look nice and decorated through the seasons and holidays, but you don't want to sell an arm and a leg to do so, then you're going to LOVE this DIY Fall/Halloween decor idea!
If you love this Halloween/Fall DIY, you might also love these!
How to make a Dollar Tree witch pumpkin gnome
Start by painting the black canvas with white paint. You want to keep a light hand so the black from the canvas shows through just a little.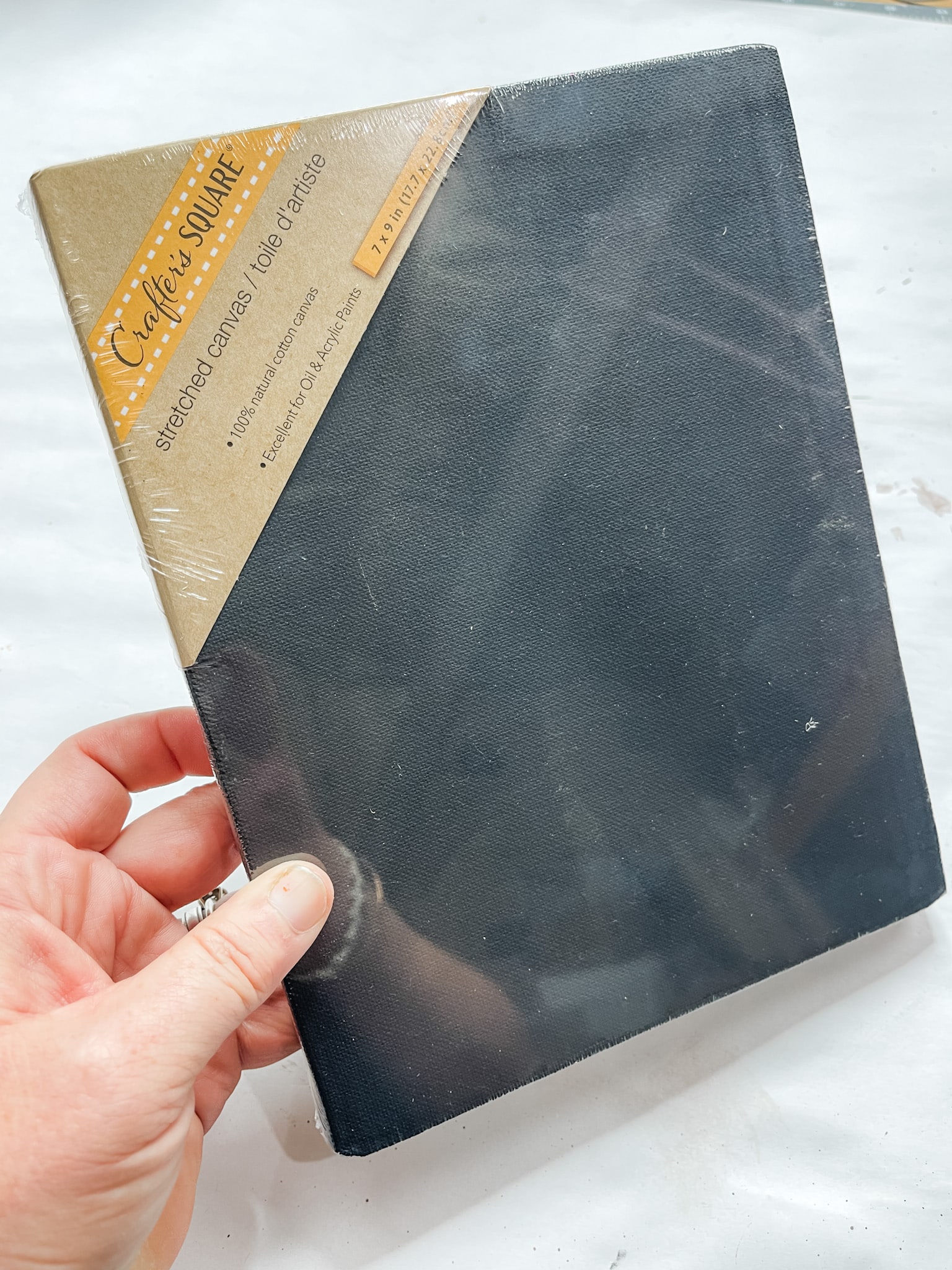 Let the white paint dry, then distress the surface with a sanding sponge to get the lines from the frame to show through.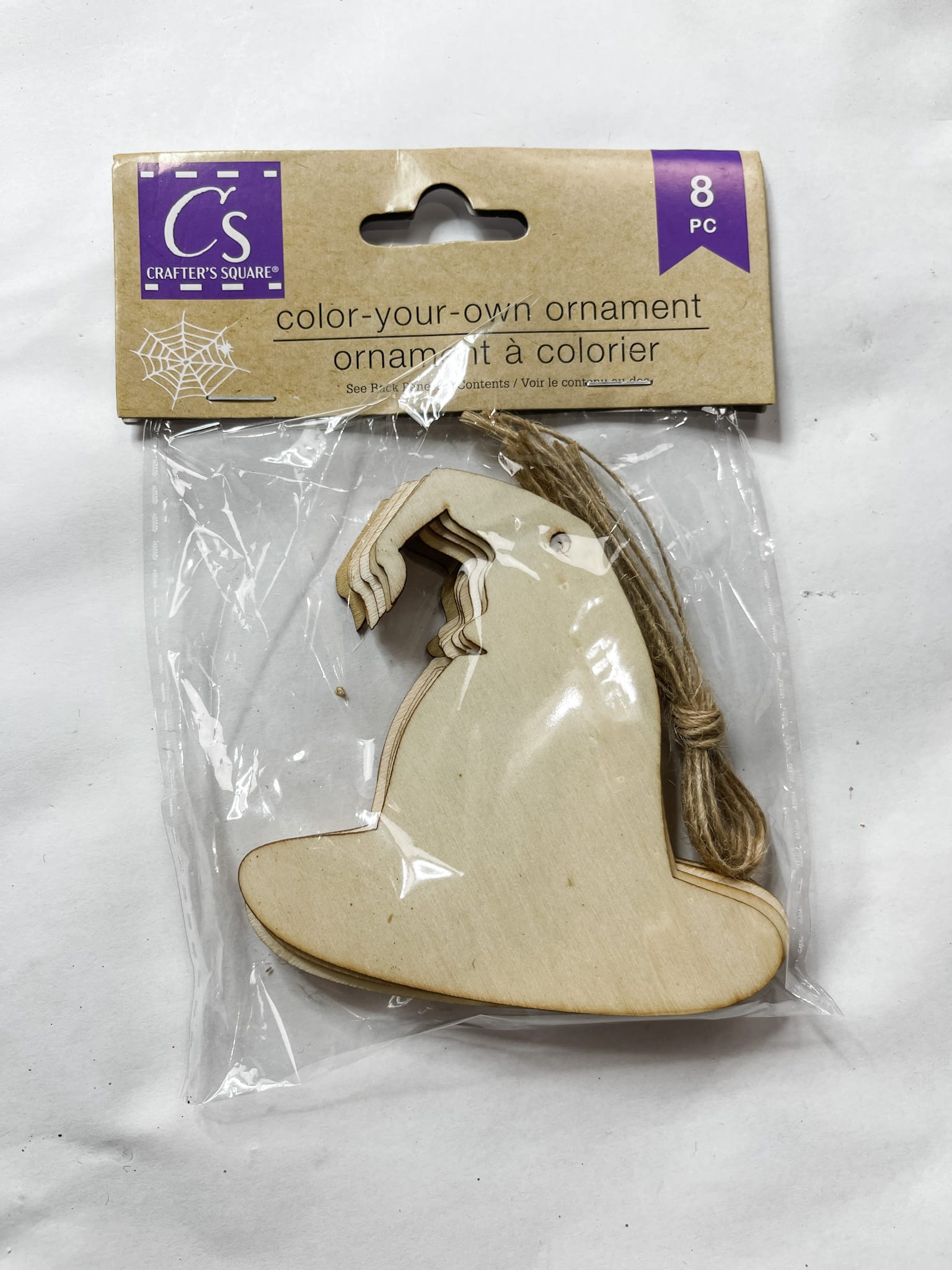 Next, paint the witches hat black and stain the bottom portion of the acorn with brown paint. To stain, use a wet wipe to apply the paint to the acorn and use a clean wet wipe to remove the excess.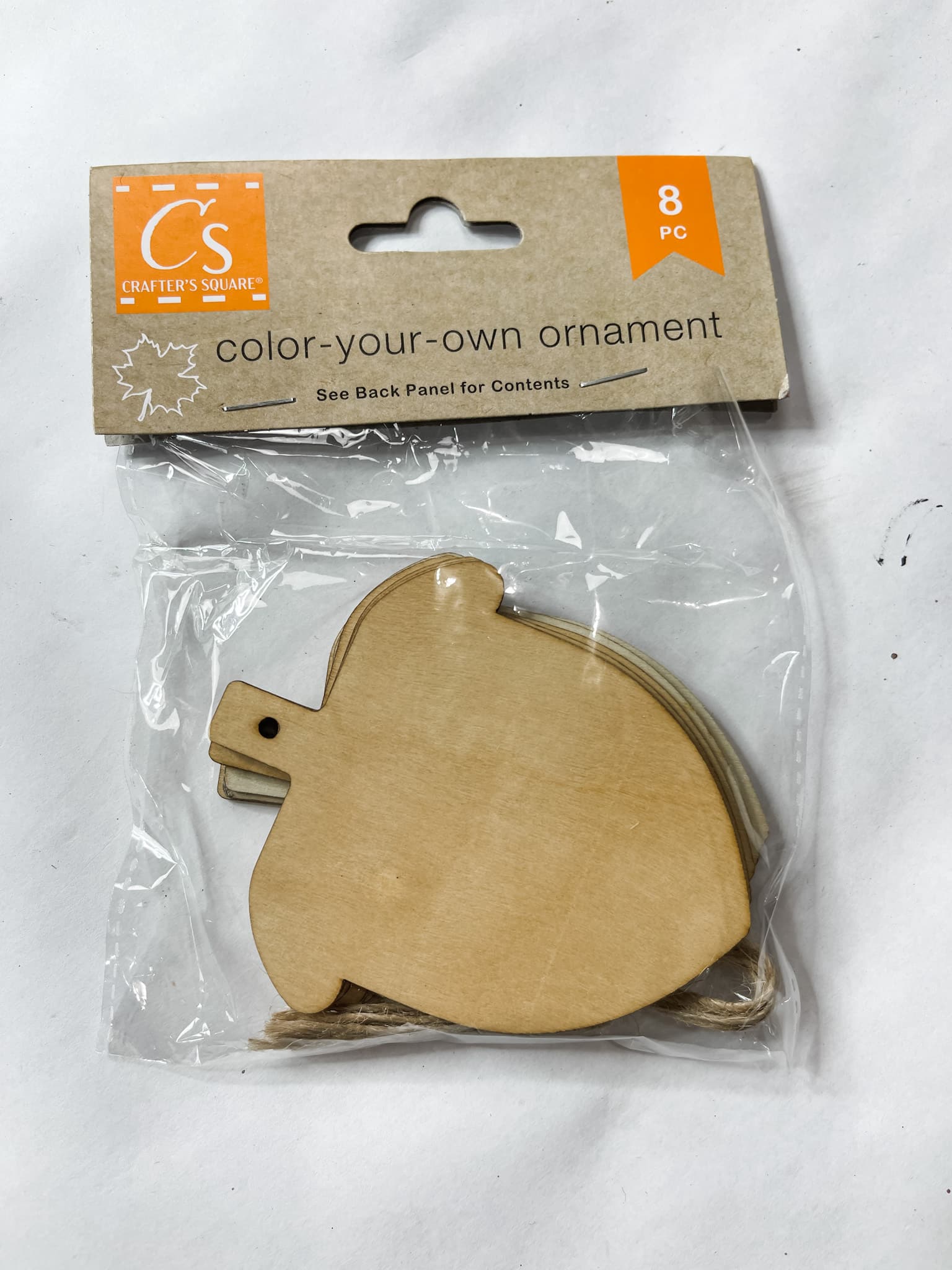 Once the brown paint is dry, brush the white paint over the brown in a downward motion. This is making the beard for your gnome!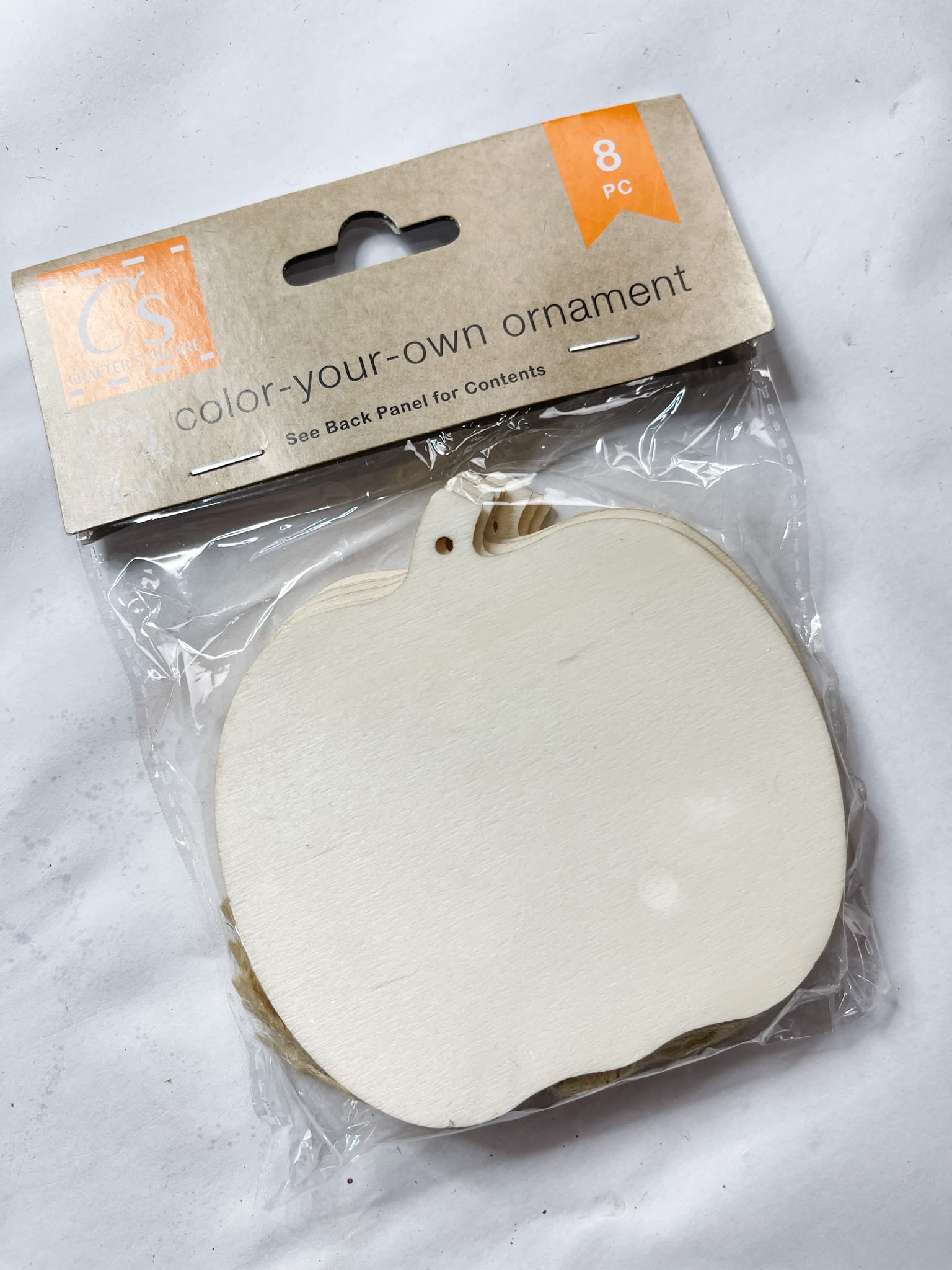 Next, I painted the little pumpkin with orange paint. I used a small bit of brown paint and a baby wipe to smudge the detail onto the pumpkin.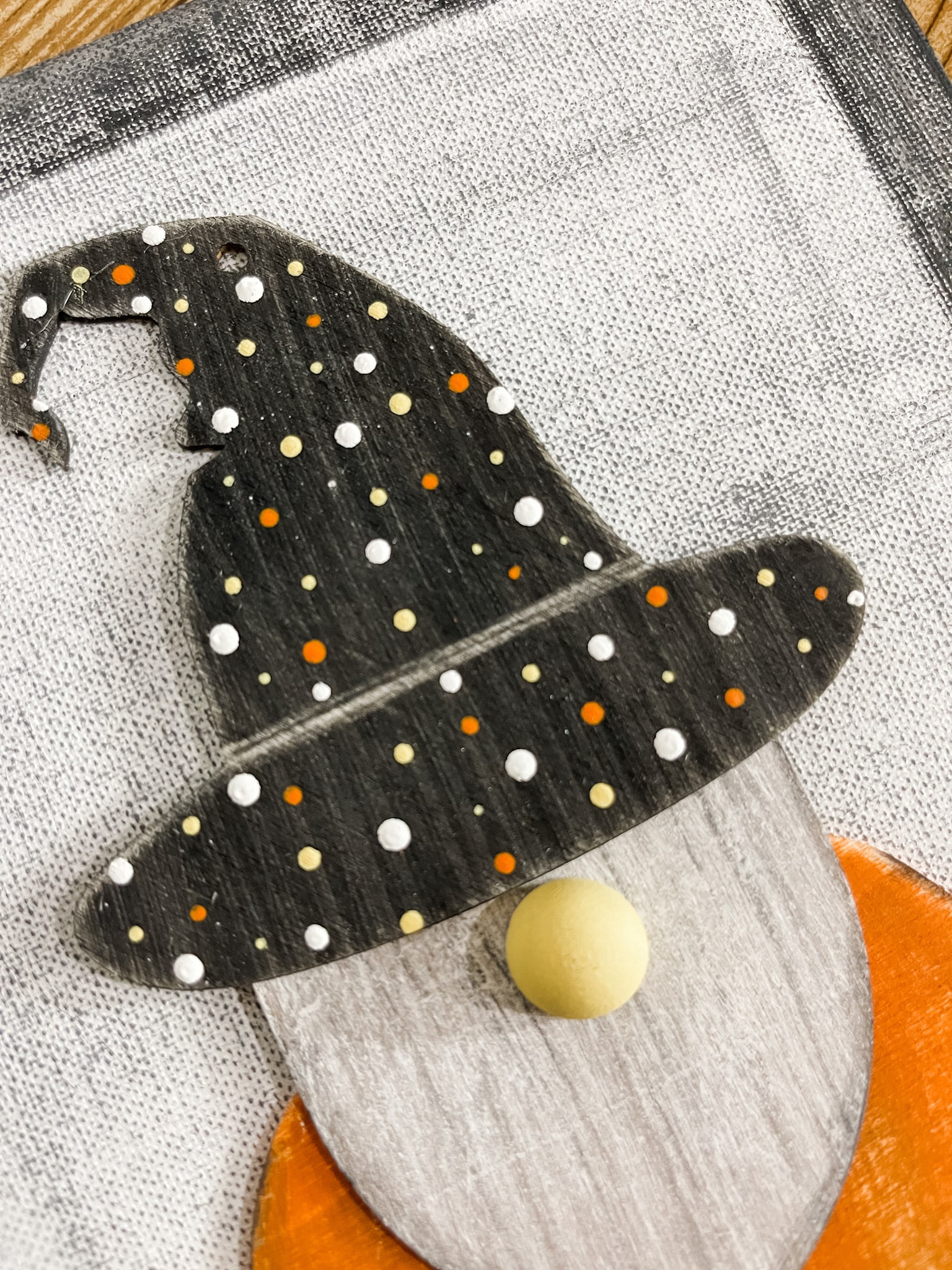 Allow the paint to dry on each piece and then distress each of then. The next thing I did was paint the polka dots onto the witches hat.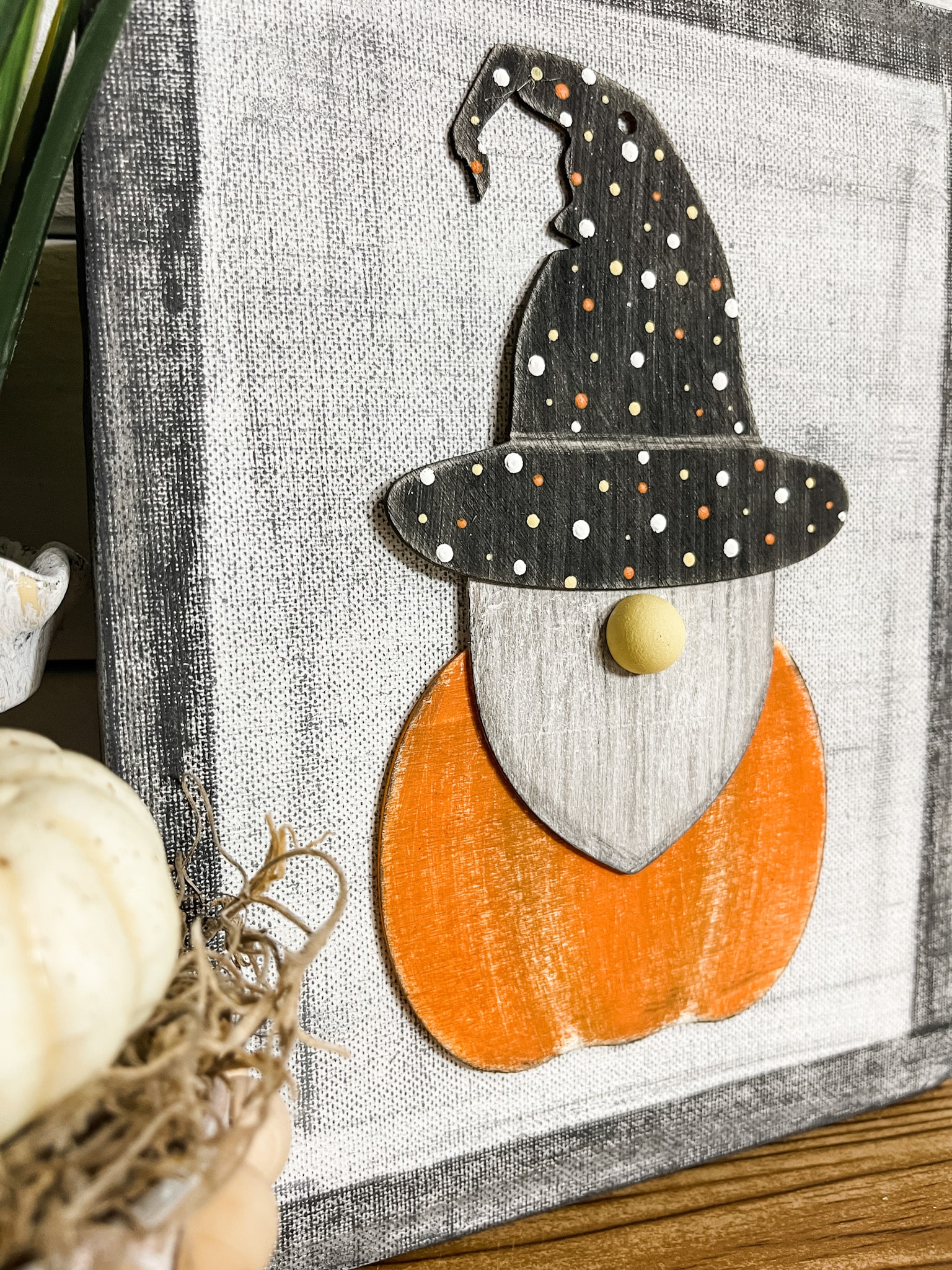 I painted the little half wood bead with yellow paint to be my gnome's nose. Now, all you have to do, is glue the pieces onto the painted canvas to build your gnome!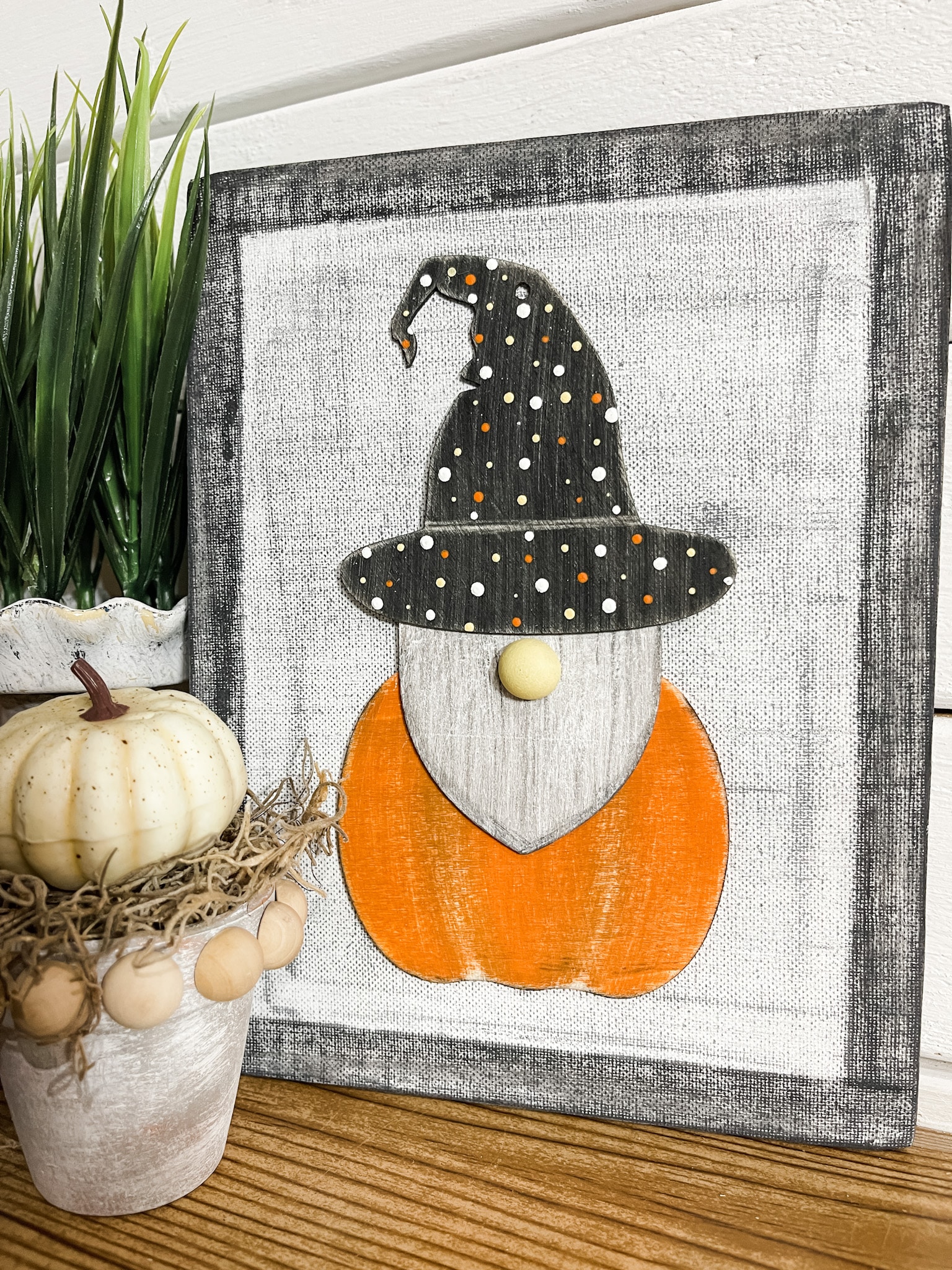 Lastly, I did use a baby wipe to add a little bit of black paint back onto the frame of the canvas to bring it out more.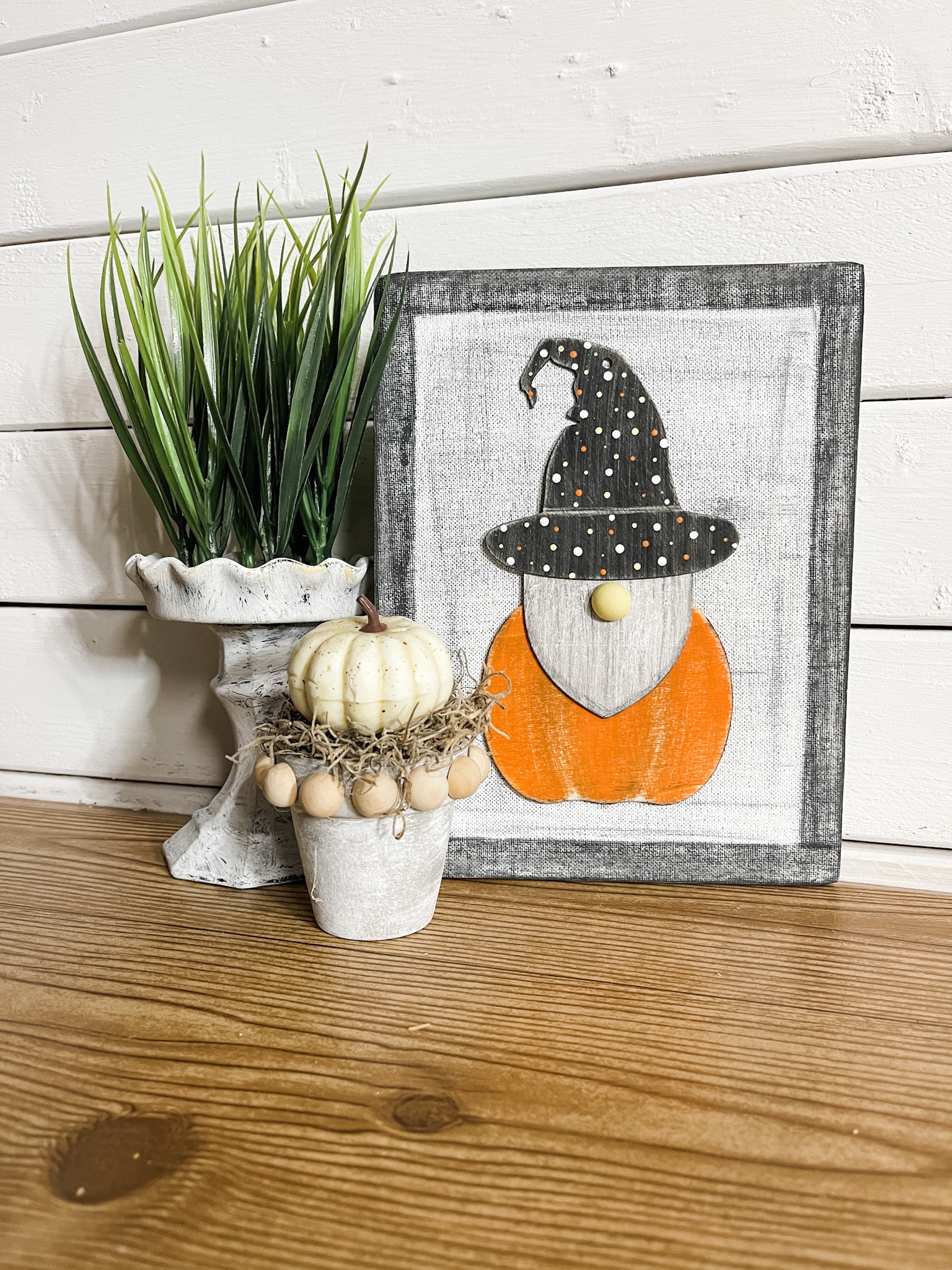 I hope you enjoyed this Dollar Tree Witch Pumpkin Gnome as much as I did and decide to make one for yourself! I would love to see how yours turns out!
I recorded how to make this adorable Dollar Tree Witch Pumpkin Gnome during a LIVE video on my Facebook page.
If you want to see the DIY process, craft along, or just join in on the fun conversations you can watch the DIY tutorial replay video on Facebook!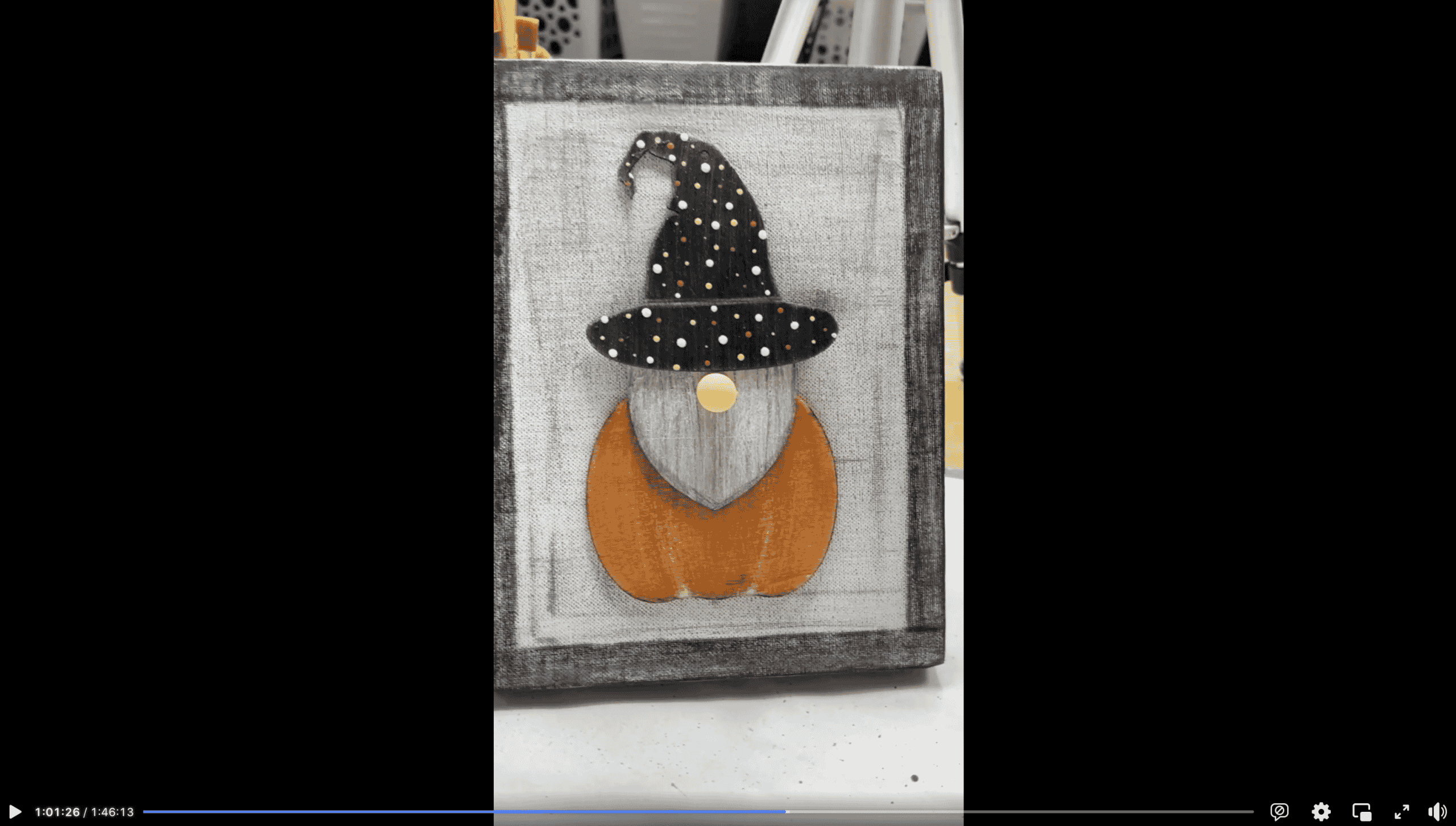 For this project, I will be using these items but you can substitute where you want.
"As an Amazon Associate, I earn from qualifying purchases."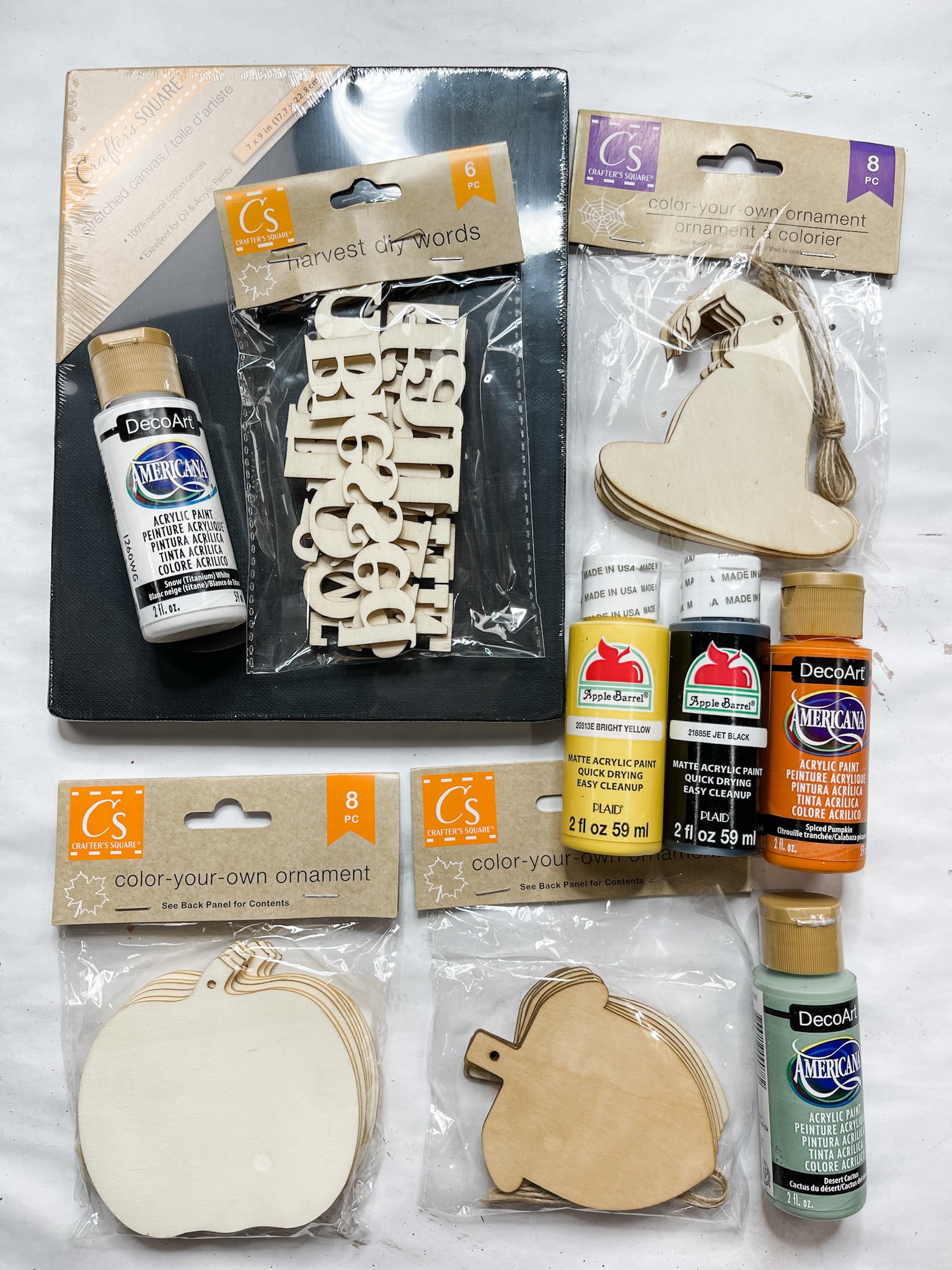 You should totally join my FREE Facebook group called On A Budget Crafts! It is a judgment-free community for DIY crafters to show off their projects and ideas.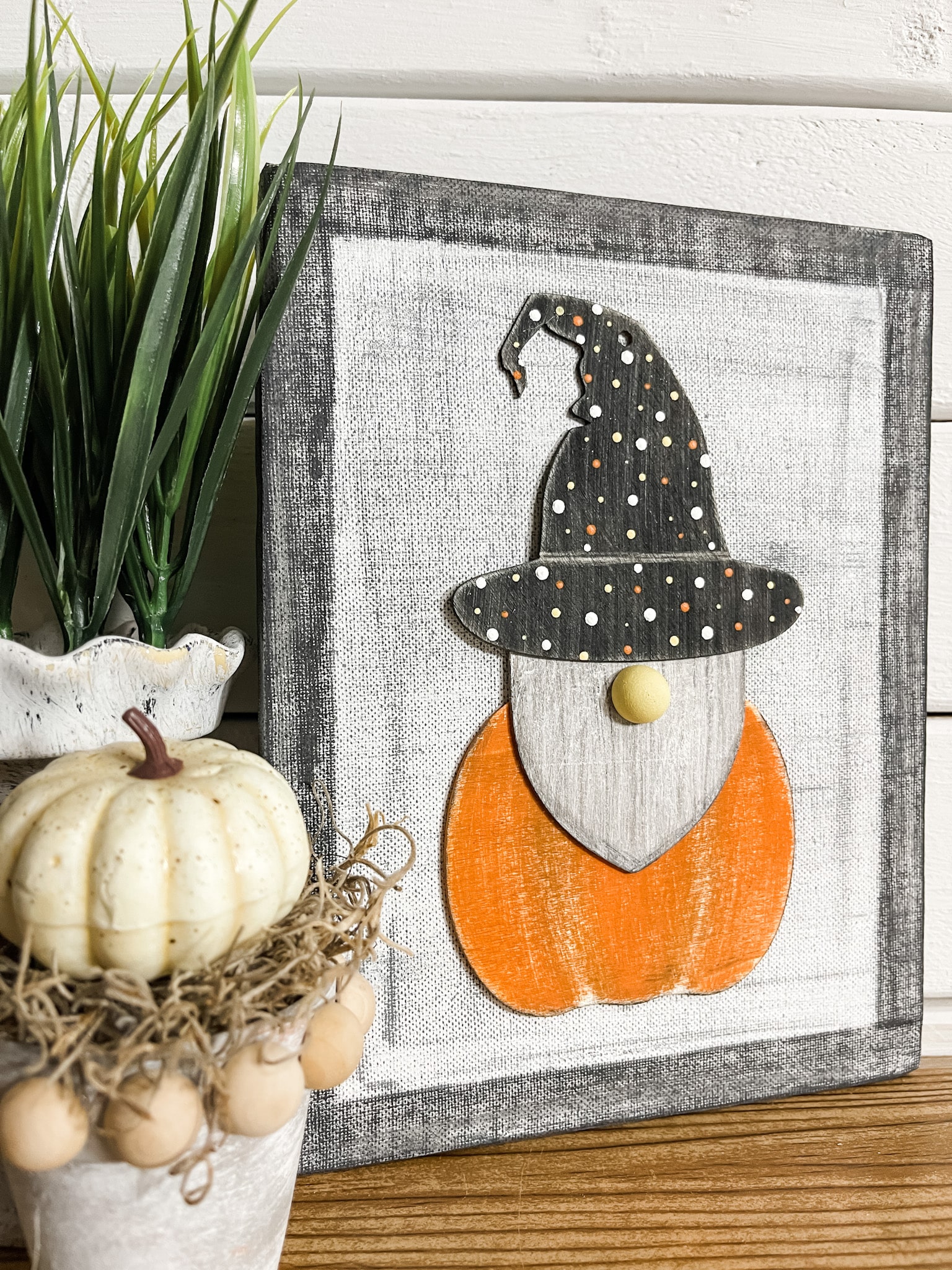 Thanks for stopping by! XOXO Amber
You can also shop my ENTIRE AMAZON Favorites shop just click here! It's packed full of all the things I use and love.
Here is the supply list I highly recommend every creative have on hand!! Would you also pin my blog for later and get on my newsletter alerts? I would love to have you join my #craftycrew.

Join my free "ON A BUDGET CRAFTS" Facebook group!
PIN THIS POST FOR LATER!