So I decided this year I was going to re-think the ornaments for my Christmas tree!
How many of you coordinate your tree with your decor? Or you stick to traditional Christmas colors and themes?
So today's blog is "HOW TO MAKE DIY DECOUPAGE PAINT BRUSH ORNAMENTS"!!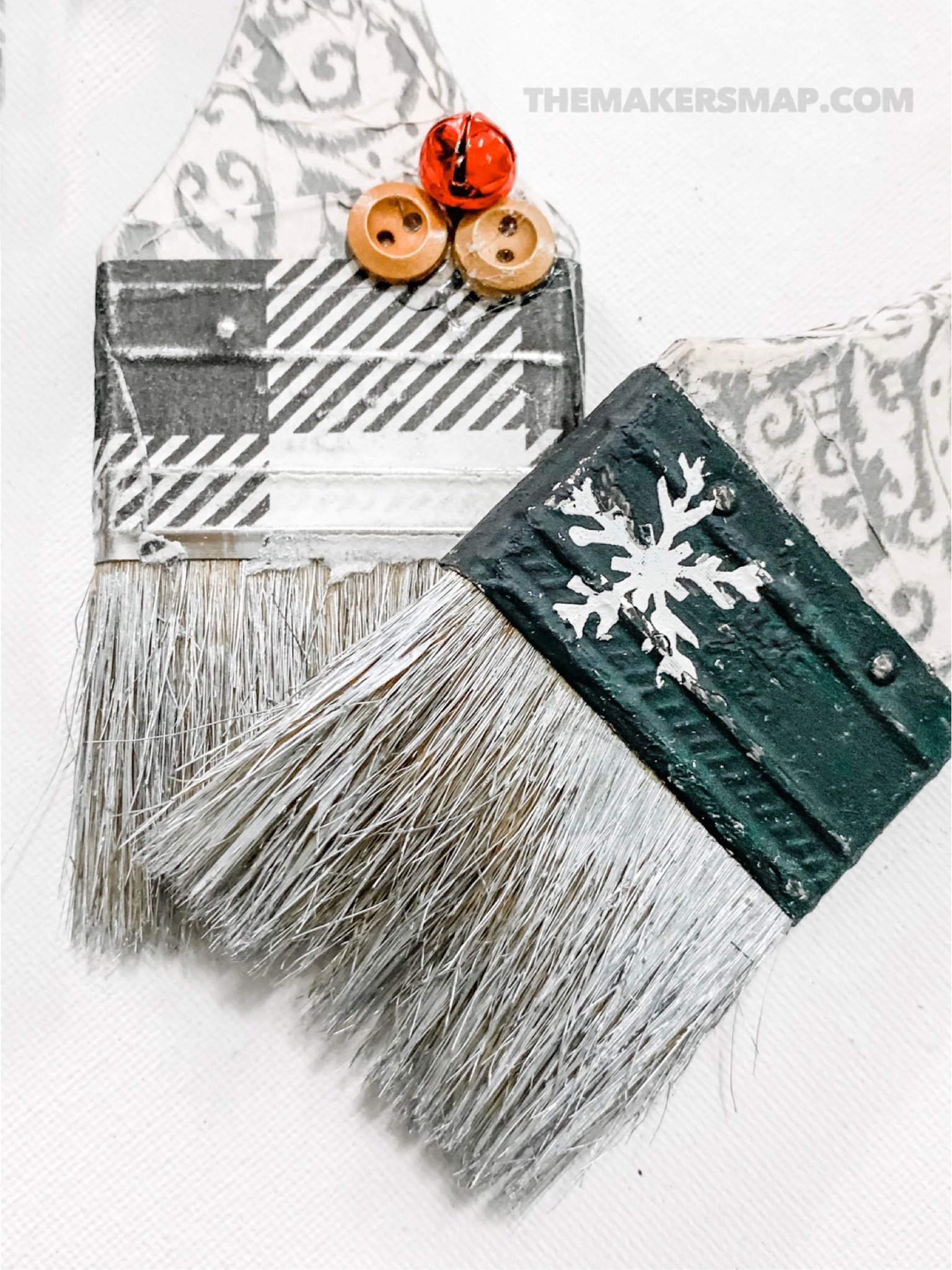 I've always color coordinated! So this year I'm adding black and white! I created some other ornaments last week I'll post those in a different blog post!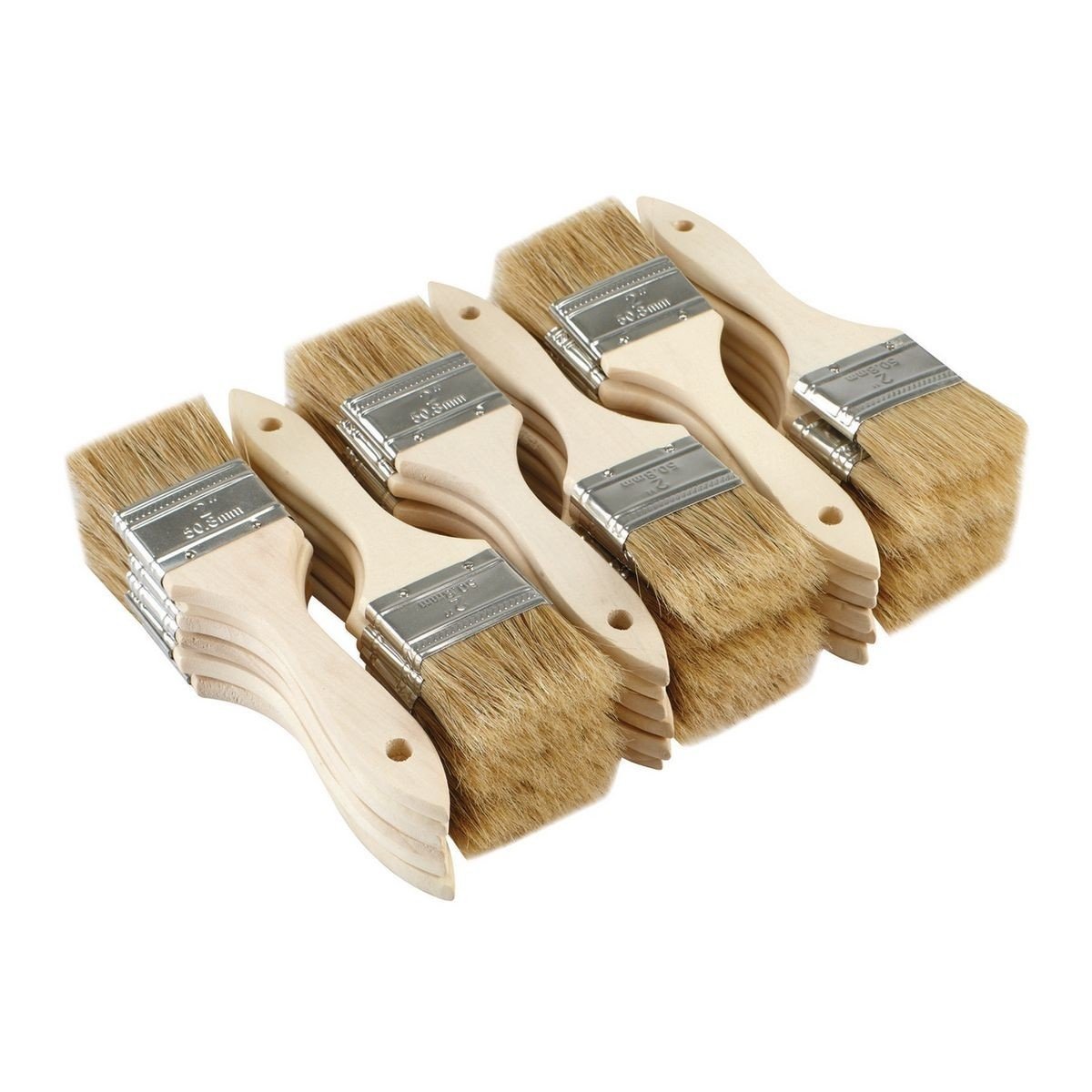 But for this idea I had I wanted to use paint brushes, it's been something I've done the past few years. So I decided to scroll Pinterest for Decoupage Paint Brush Ornament ideas! The ones I saw were not inspirational to me.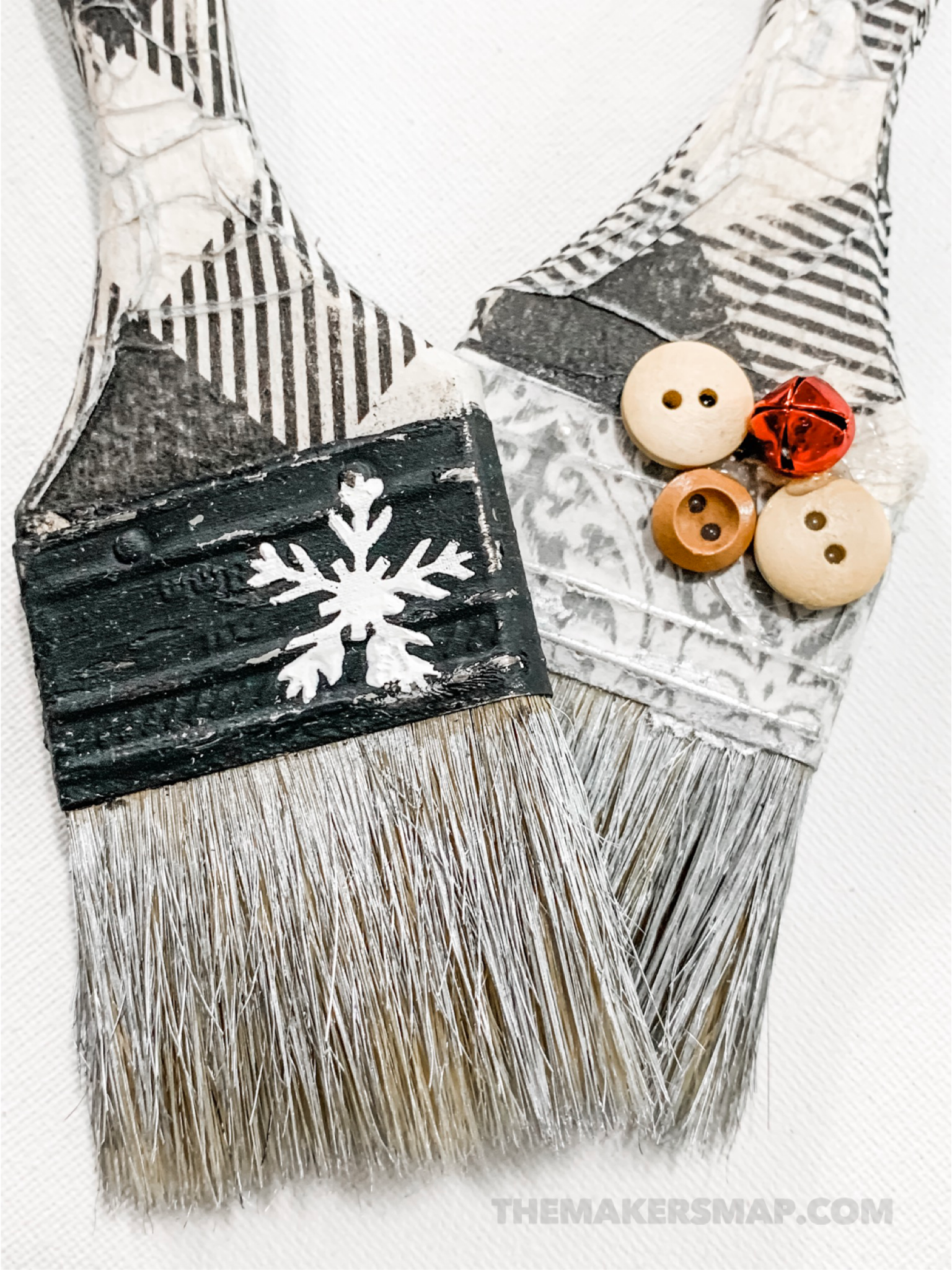 My wheels started turning. Anyone else get like that. Idea after idea yet you're unsure how it will actually turn out? Well that was me. I decided I would just go for it.
I grabbed a box of chip brushes I had from my painting furniture days, some modpodge, 2 patterns of tissue paper, (buffalo check) (Paisley) little buttons, some tiny jingle bells, craft brushes, some Dixie Belle midnight sky paint, some modern masters metallic silver paint, a tiny snow flake stencil, small ribbon and some chalk paste! I also used my glue gun and my heat gun. I also used flexible sand paper 100 grit.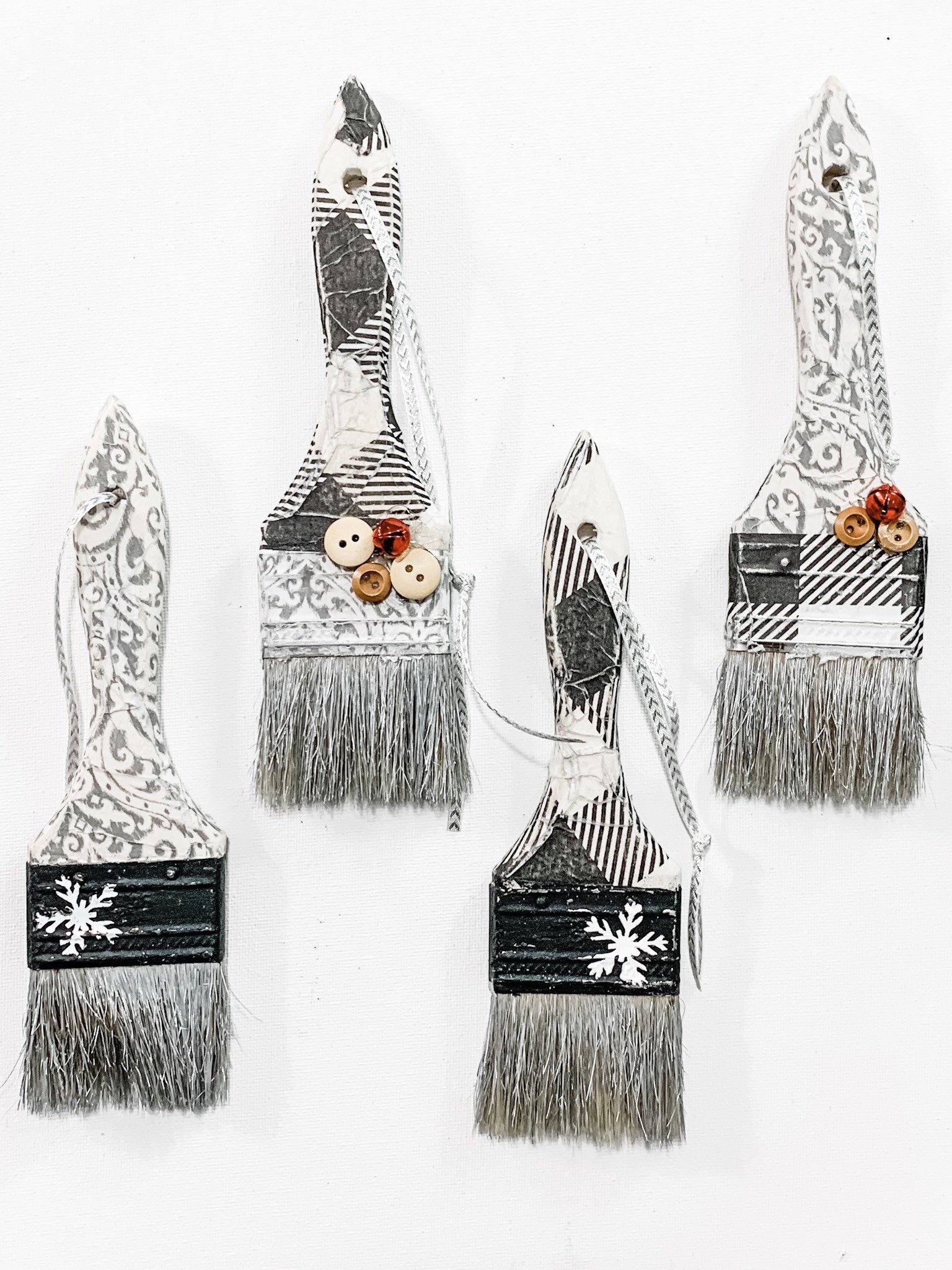 I dived right in! No time to second guess my idea! Plus I shared this on my Facebook page during a live video too! It was so fun. You should go watch!
But anyway I created a few variations of styles. And what do you know they turned out perfect! Just enough weathering and distressed feel. I wasn't going for perfect, my home style is super distressed modern farmhouse with a touch of industrial too. Honestly it's a hot mix of a bunch of styles.
But the finished look of my ornaments is amazing! I told my followers on Facebook these are going on Pinterest to inspire others. I couldn't find what I wanted and I bet this might help someone so here we are. You "my blog" friends get to see too!!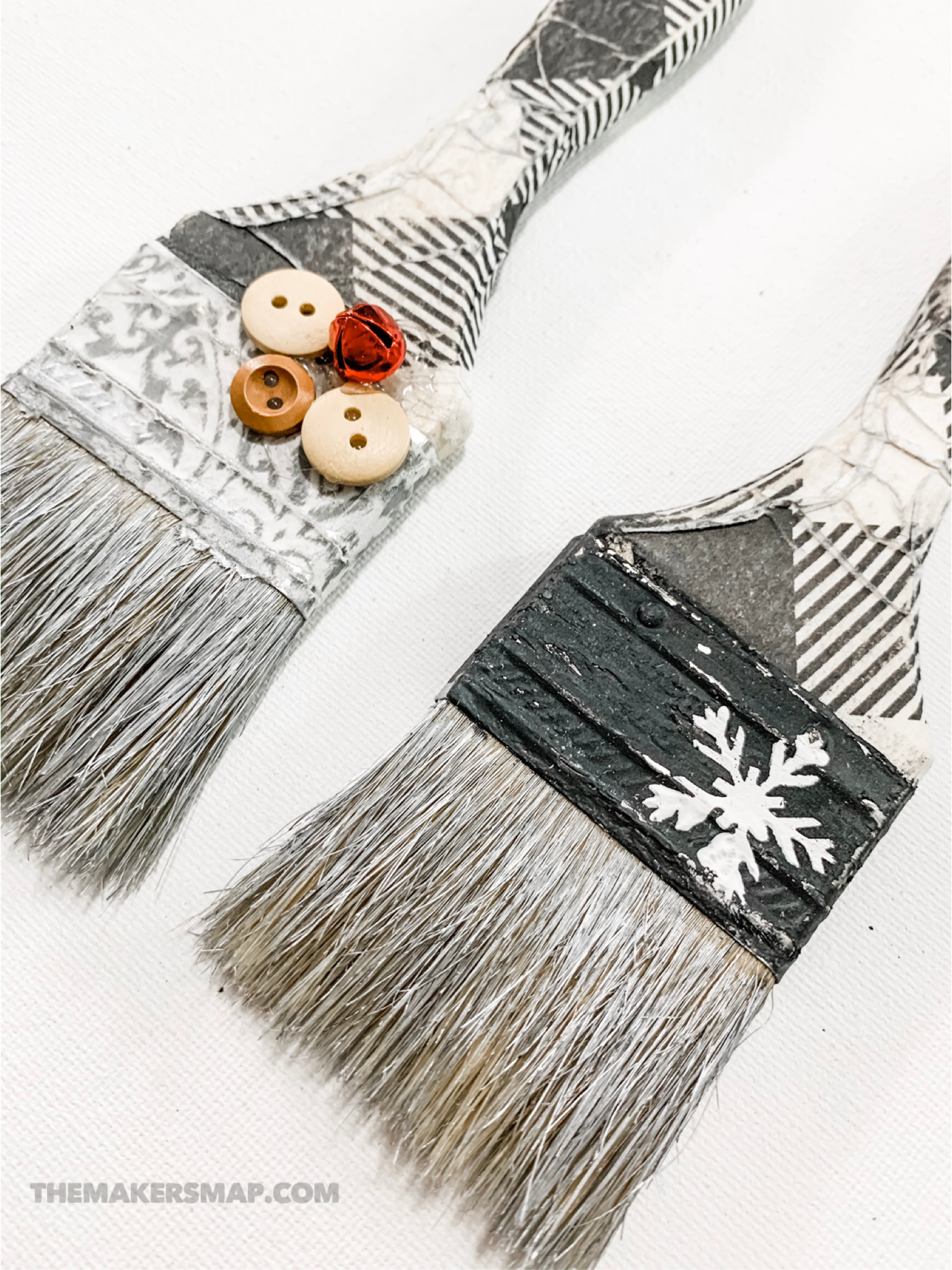 I hope you like them. I hope you make some too. And please get creative! That's the funnest part!! Get your kids to make these with you! A fun Family project!!!
Thank you for popping in on my blog! It was fun right!!! If you loved the "HOW TO MAKE DIY DECOUPAGE PAINT BRUSH ORNAMENTS", Let me know in the comments!!!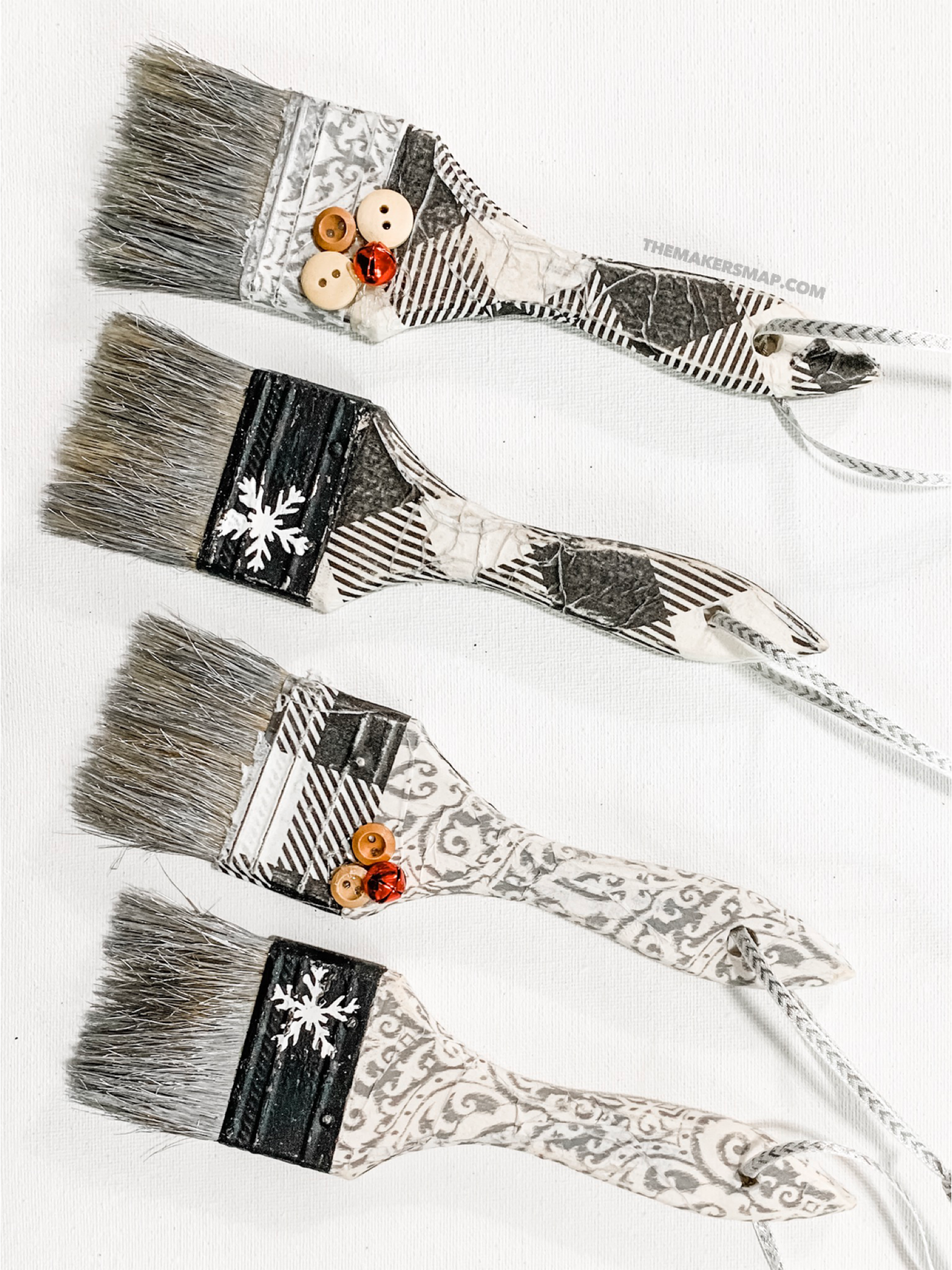 see you on the next blog post!

Be sure to follow me on Pinterest and Pin my Pins of this project inspired you!