DIY Paint Brush Ornaments
So I decided this year I was going to re-think the ornaments for my Christmas tree, and totally make my own DIY Paint Brush Ornaments!
How many of you coordinate your tree with your decor? Or do you stick to traditional Christmas colors and themes?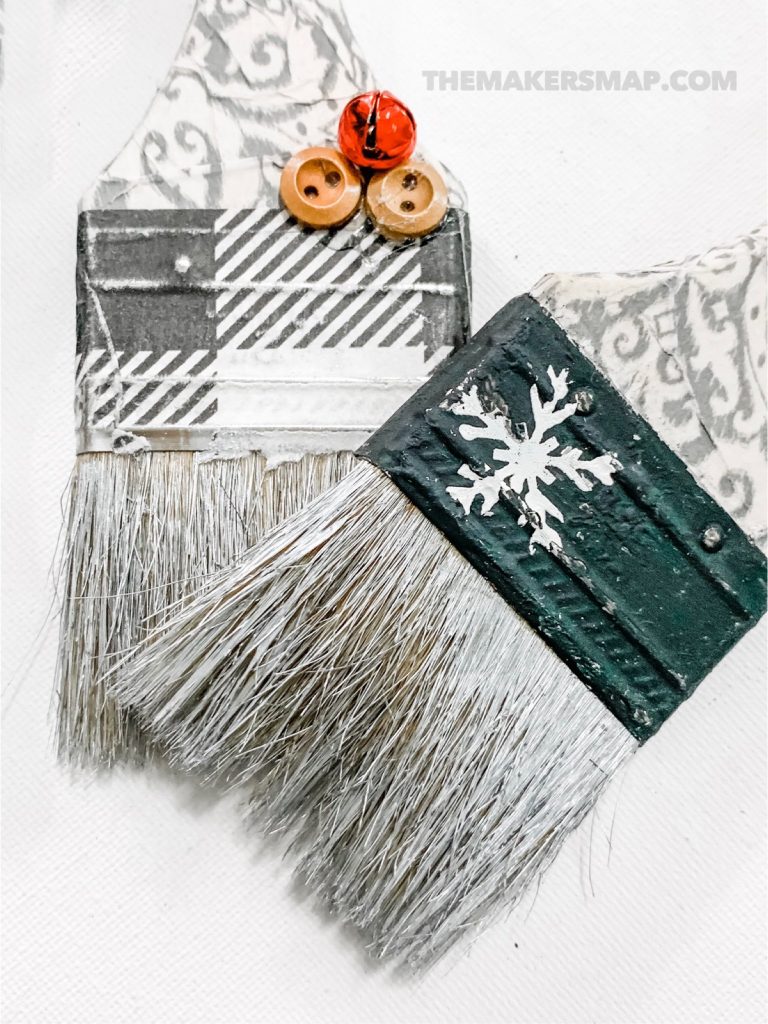 I've always color-coordinated! So this year I'm adding black and white! I created some other ornaments last week, but I'll post those in a different blog post!
But for this idea, I wanted to use paintbrushes. It's something I've done for the past few years, so I decided to scroll Pinterest for Decoupage Paint Brush Ornament ideas! The ones I saw were not inspirational to me.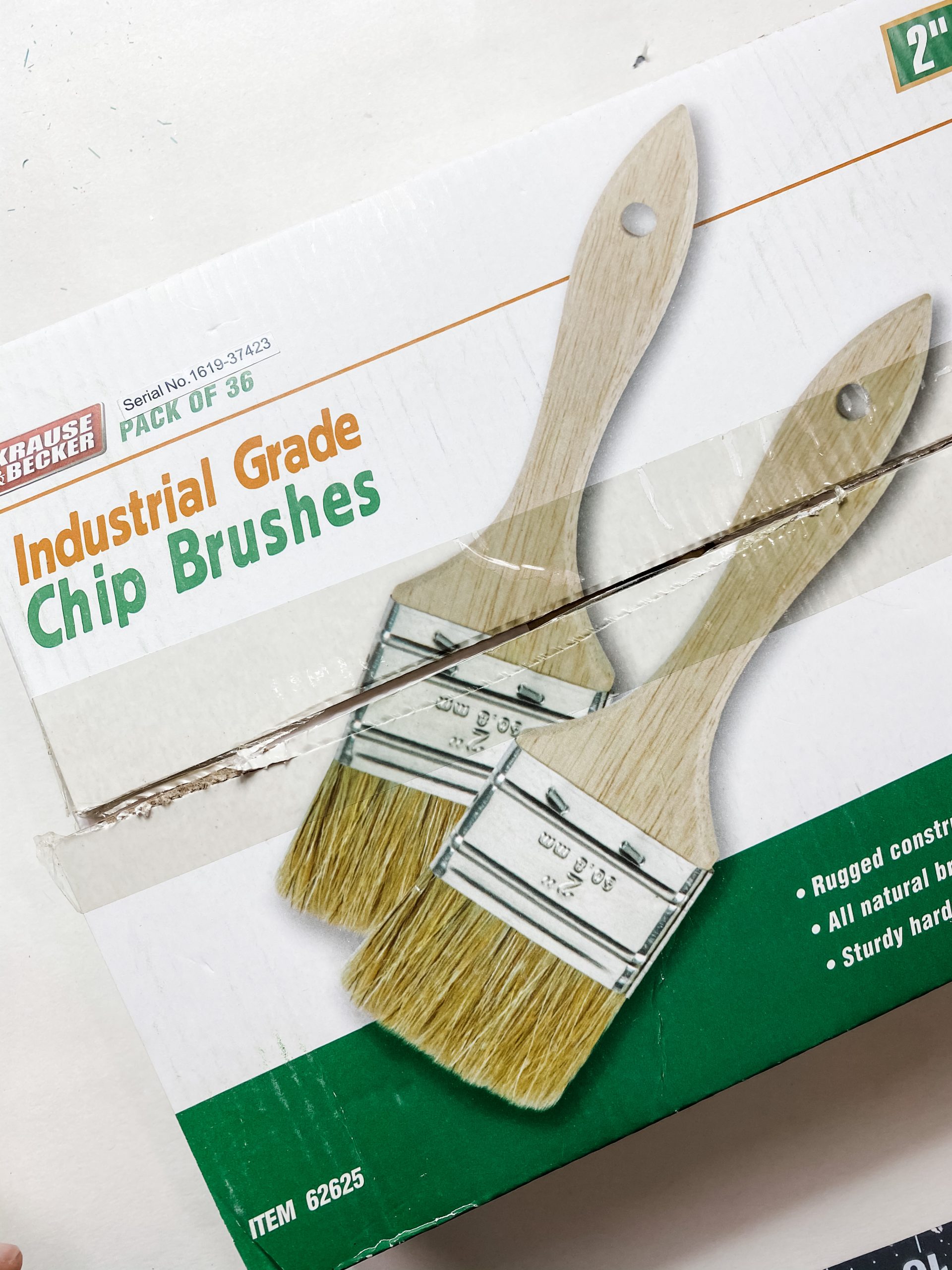 My wheels started turning. Anyone else get like that? Idea after idea yet you're unsure how it will actually turn out? Well, that was me. I decided I would just go for it though! I am totally a wing-it person!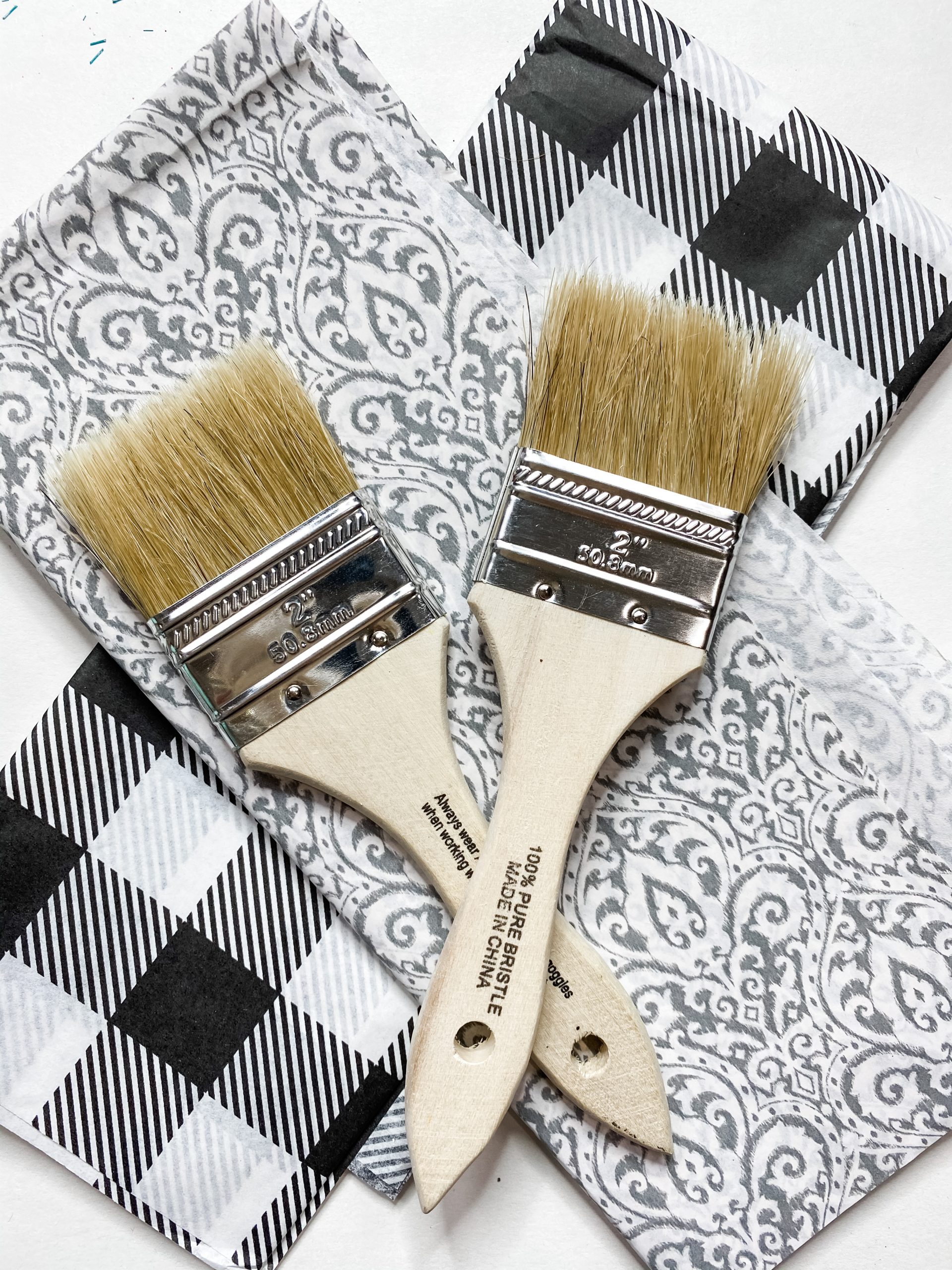 Here is what you will need
Mod Podge
Tissue Paper – I used buffalo check and Paisley
Hot glue gun
Now for how!
I just dove right in, gluing, placing, sanding, and painting! I winged it! No time to second guess my idea! Plus, I shared this on my Facebook page during a live video! It was so fun. You should go watch it! But anyway I created a few variations of styles, and WOW they turned out perfect! Just enough weathering and a distressed feel. I wasn't going for perfect, by any means.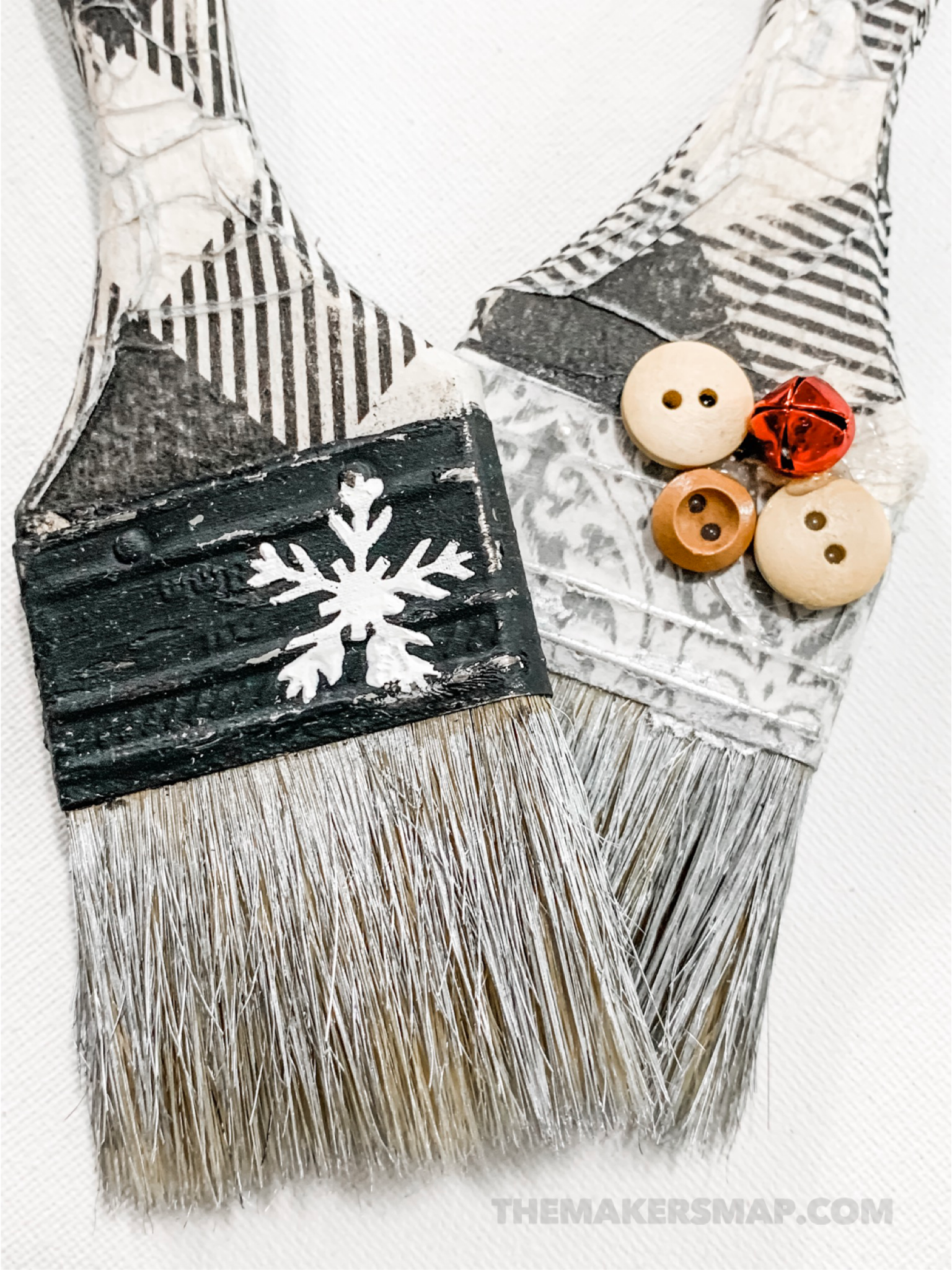 They're so EASY to make!
I made a variation of styles, so let me tell you how I did them in order of the picture below.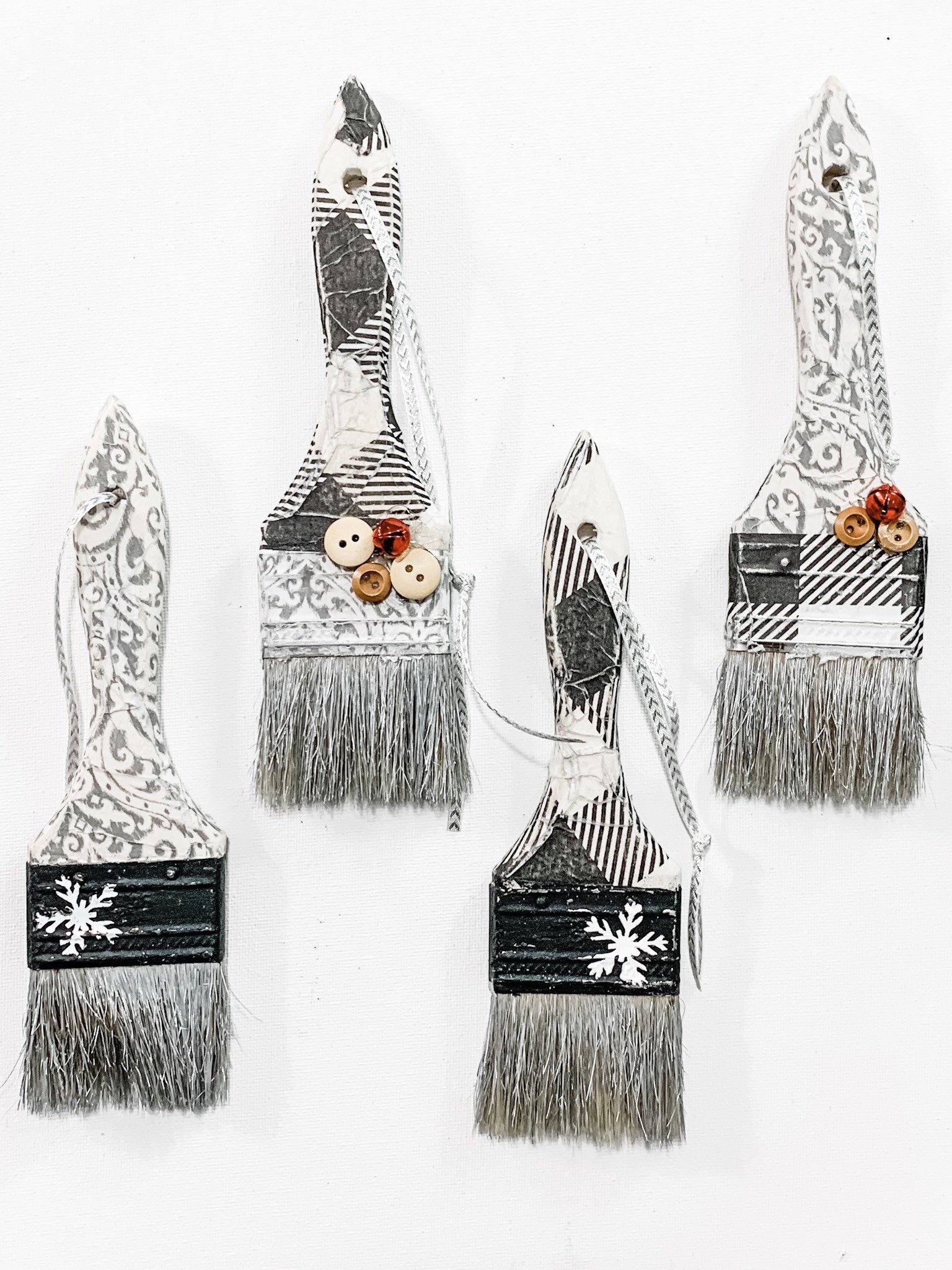 For the first and third paintbrushes, I covered the handle with Mod Podge and applied the tissue paper on top of the Mod Podge. Next, I painted the metal parts of the paintbrushes black and stenciled on the snowflake. I used a stencil that I had in my craft stash, but you could use some from Magnolia Designs, A Maker's Studio, Walmart, Dollar Tree, etc.
For the second and fourth paintbrushes, I also covered the handles with Mod Podge and applied tissue paper. Instead of painting the metal part black, I covered it with Mod Podge and alternated the tissue paper I used. Then I hot glued some buttons and a cute little jingle bell. I used red ones, but you could use any other color you want!
The finishing touches
Any time I use Mod Podge with tissue paper, I like to use my sandpaper or sanding sponge to really clean up the edges of the tissue paper (the parts that aren't meant to be stuck down with Mod Podge).

Finally, I added a cute ribbon so that I could hang these adorable DIY Paint Brush Ornaments to my Christmas tree!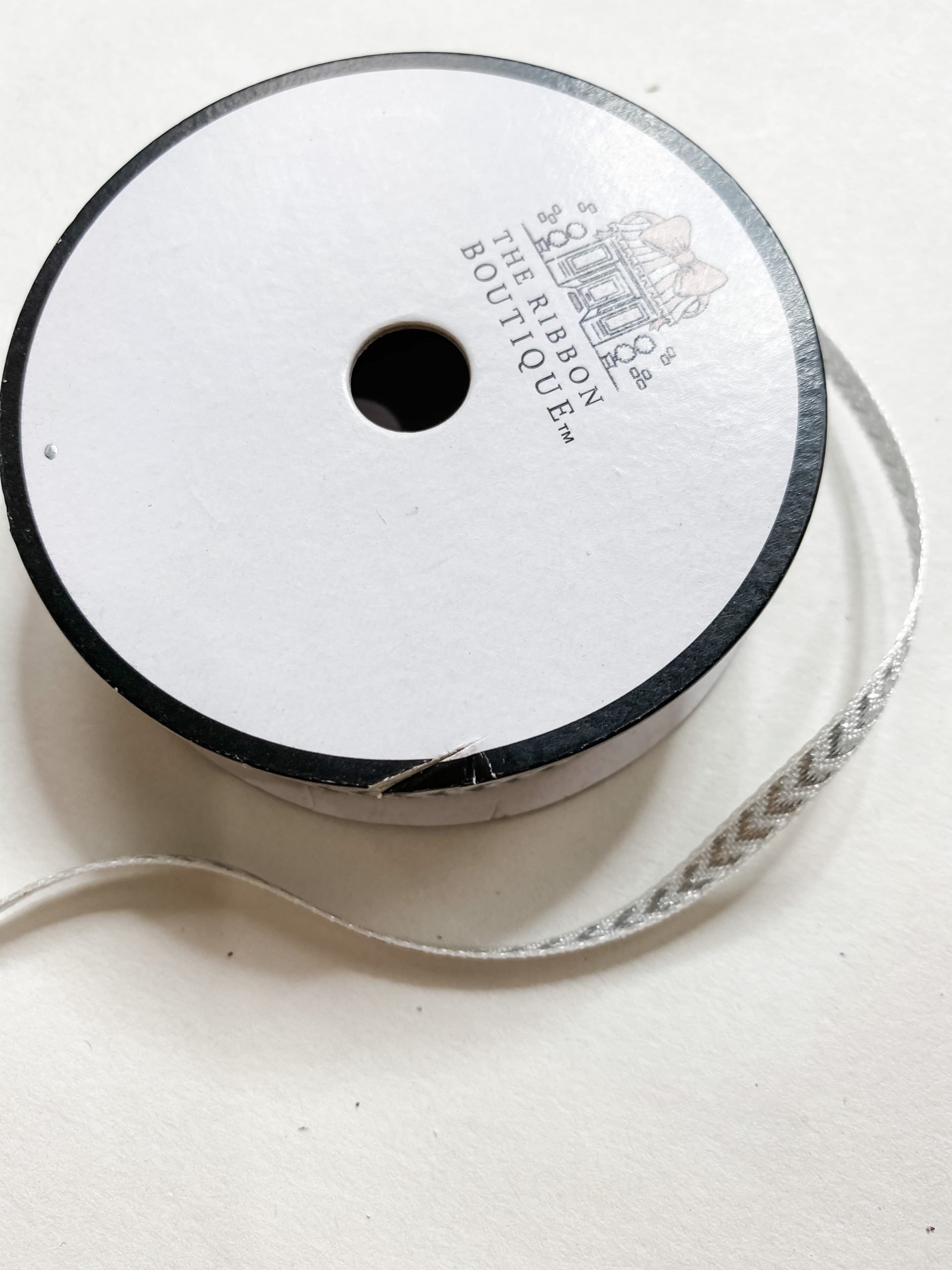 They TURNED OUT PERFECT!
The finished look of my DIY Paint Brush ornaments is amazing! I told my followers on Facebook these are going on Pinterest to inspire others because I couldn't find what I wanted, and I bet this might help someone like me.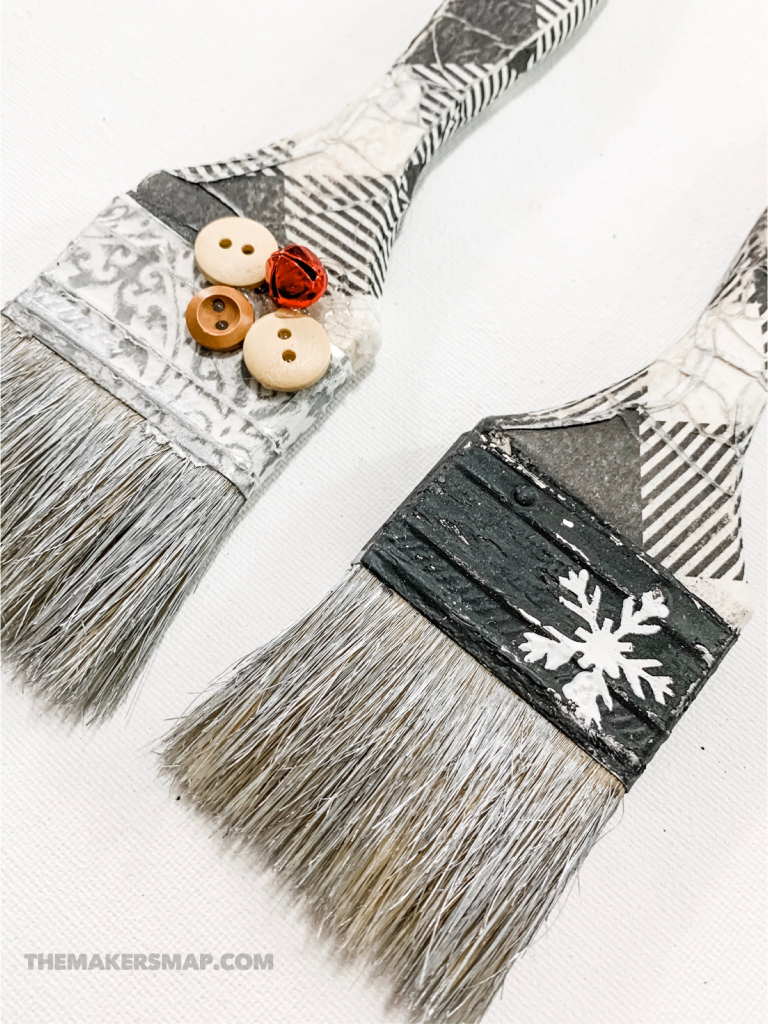 I hope you like them and make some too. Please get creative! That's the fun part!! You can even get your kids to make these with you and have a fun family project!!! I would love to see what you make. You can show off all your crafty creations in my free Facebook group ON A BUDGET CRAFTS
Thank you for popping in on my blog! It was fun right!!! If you totally loved this DIY, Let me know in the comments!!!

Be sure to follow me on Pinterest and Pin my Pins if this project inspired you!
PIN IT!