Foam board Christmas Barn DIY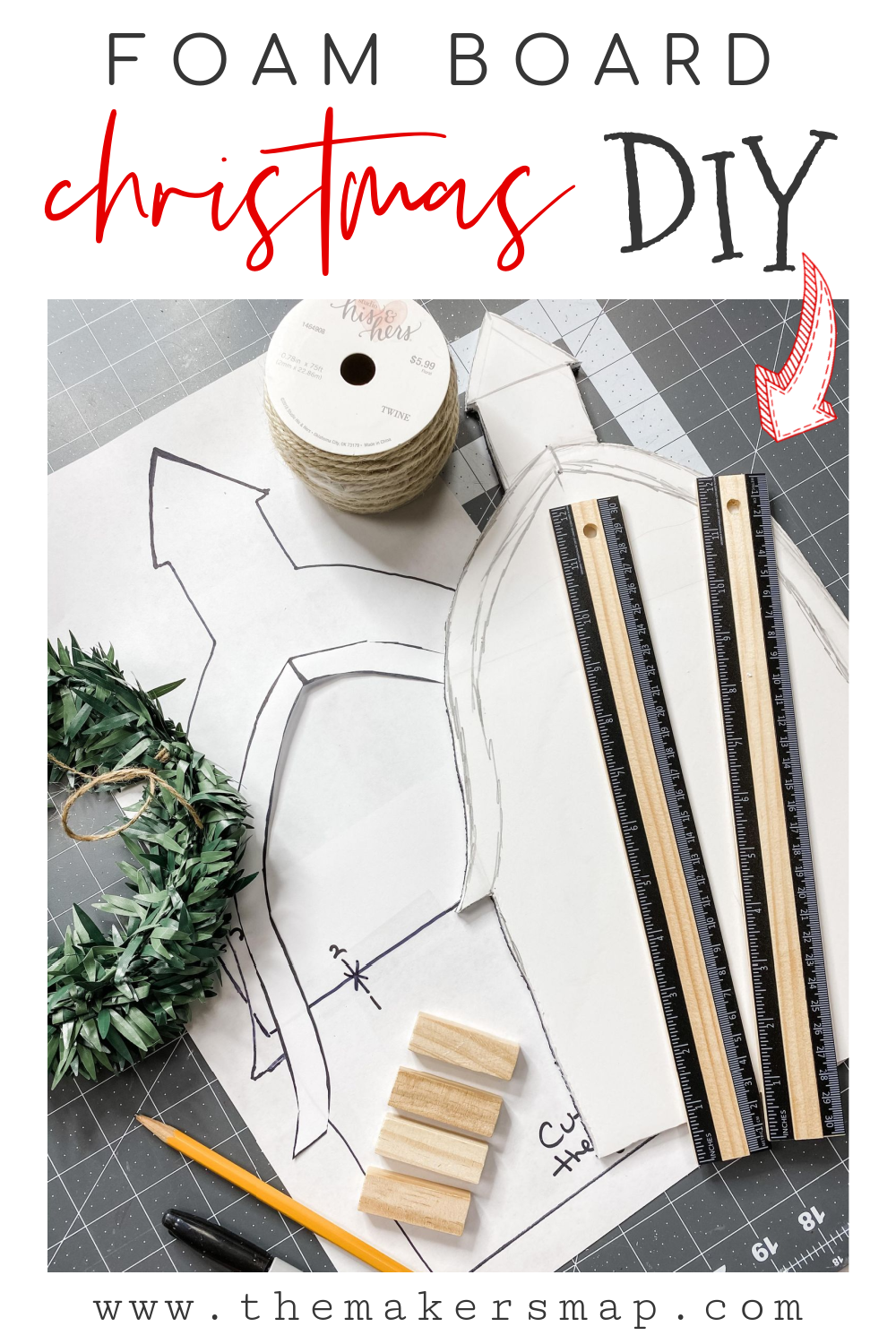 Today I am going to share with you a HOBBY LOBBY DUPE! It's this Foam board Christmas Barn DIY using items from you guessed it, Dollar Tree!
I'm not sure about you, but I LOVE HOBBY LOBBY! I love going there and browsing the entire store. Sometimes to purchase things and sometimes just to get ideas and be inspired.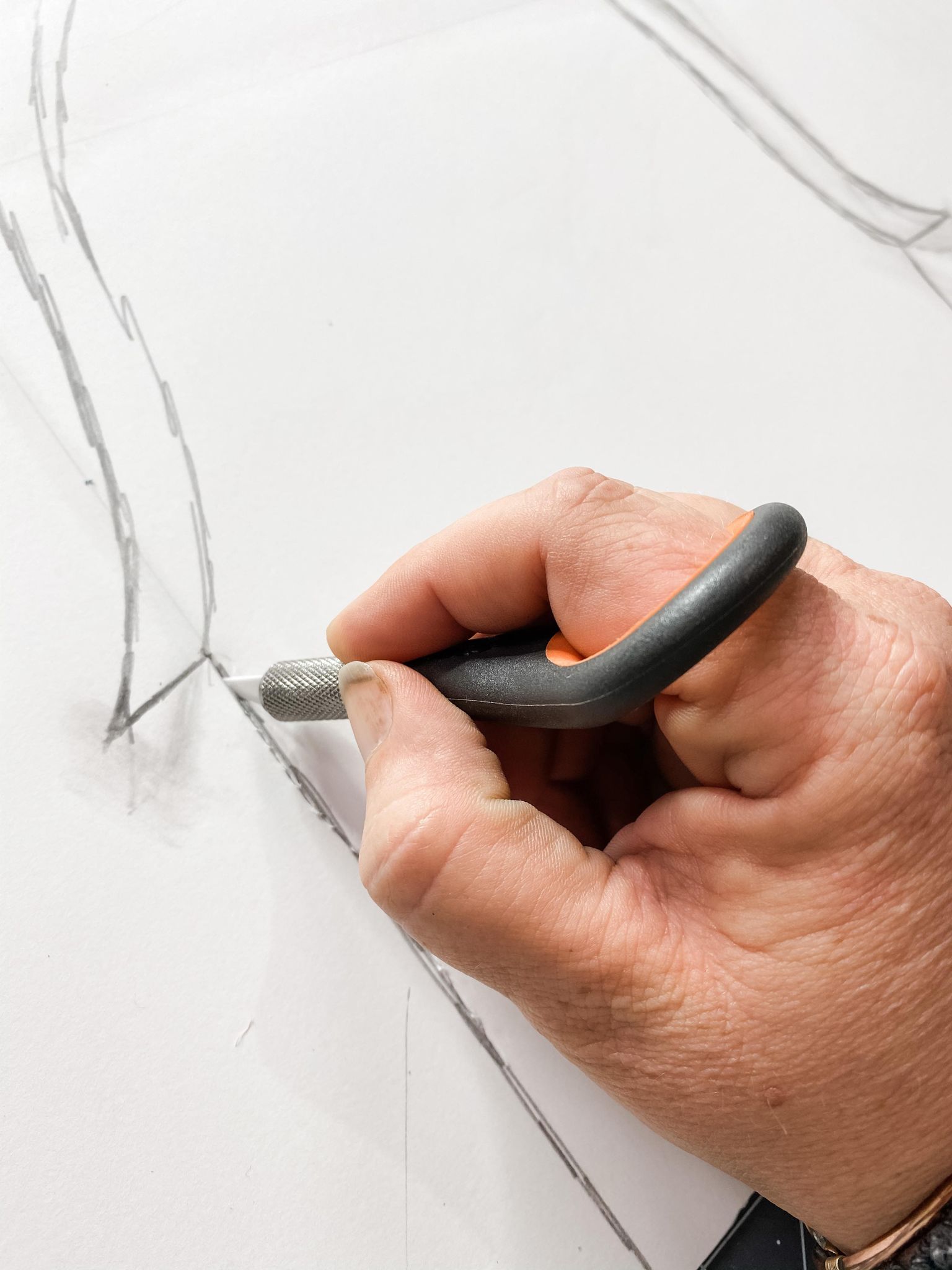 No one will even know it is foam board!
If you have been a reader of my blog or a follower over on any of my social media platforms then you might guess that I love to make all my decor.
I also love a good challenge when creating things. I saw this Christmas barn at Hobby Lobby. You can see the original photo I took at Hobby Lobby below.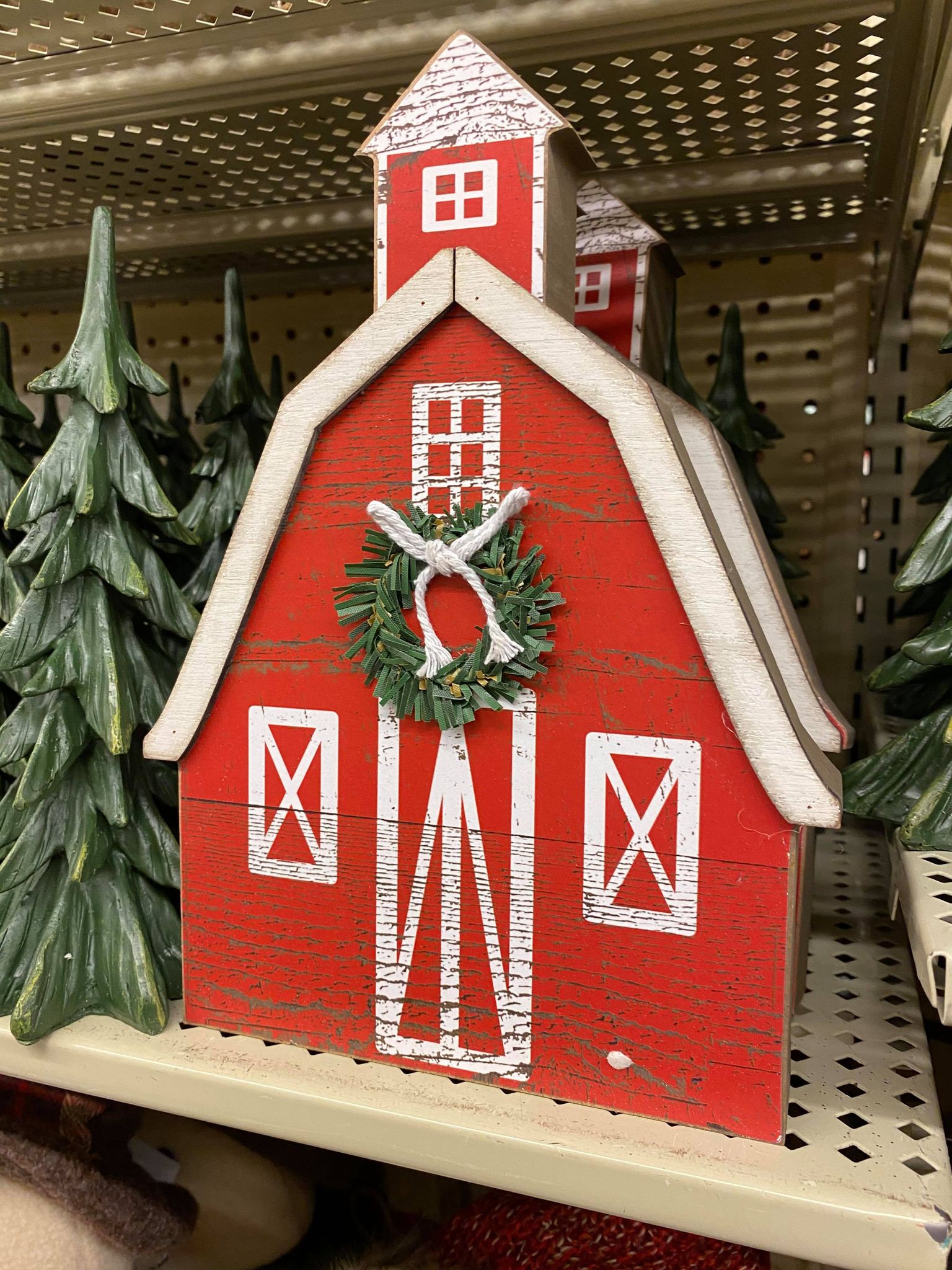 AND HERE IS MINE!

You can make one too!
This Foamboard Christmas Barn DIY was so easy to make once I sketched out the template. Which by the way you can have your very own copy of my Christmas Barn Template. All you need to do is fill out the form below, and I will send it right to your inbox.
I love using foamboard to create what appears to be "high-end" decor. My hope is that you also become a lover of it too!
You can get your foam board at almost any store. Head over to the school supply section or craft section and it should be there. Remember this is Foamboard, not poster board.
Here is a quick list of what I will be using.
We will be using items from Dollar Tree and Walmart.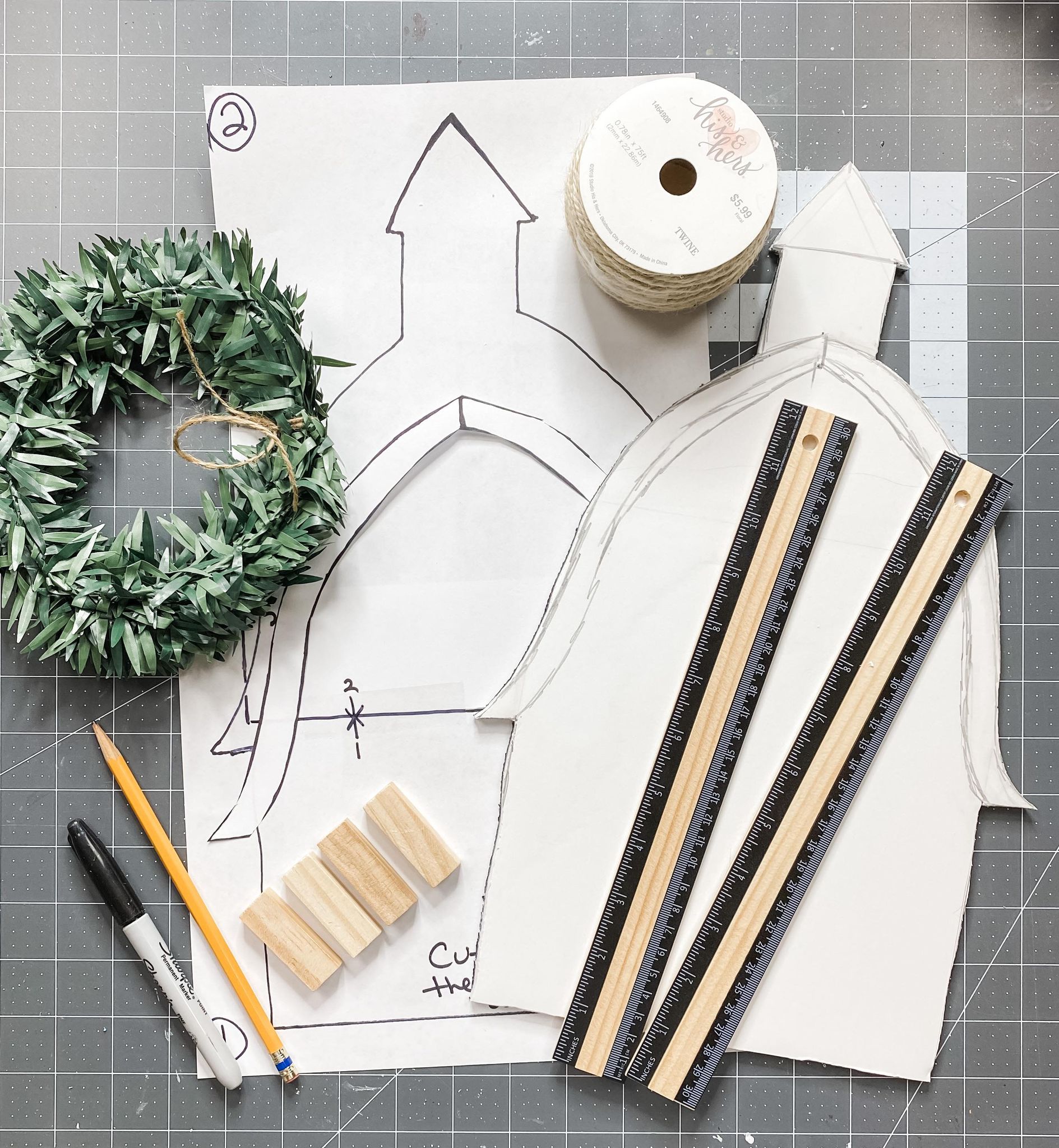 "As an Amazon Associate, I earn from qualifying purchases."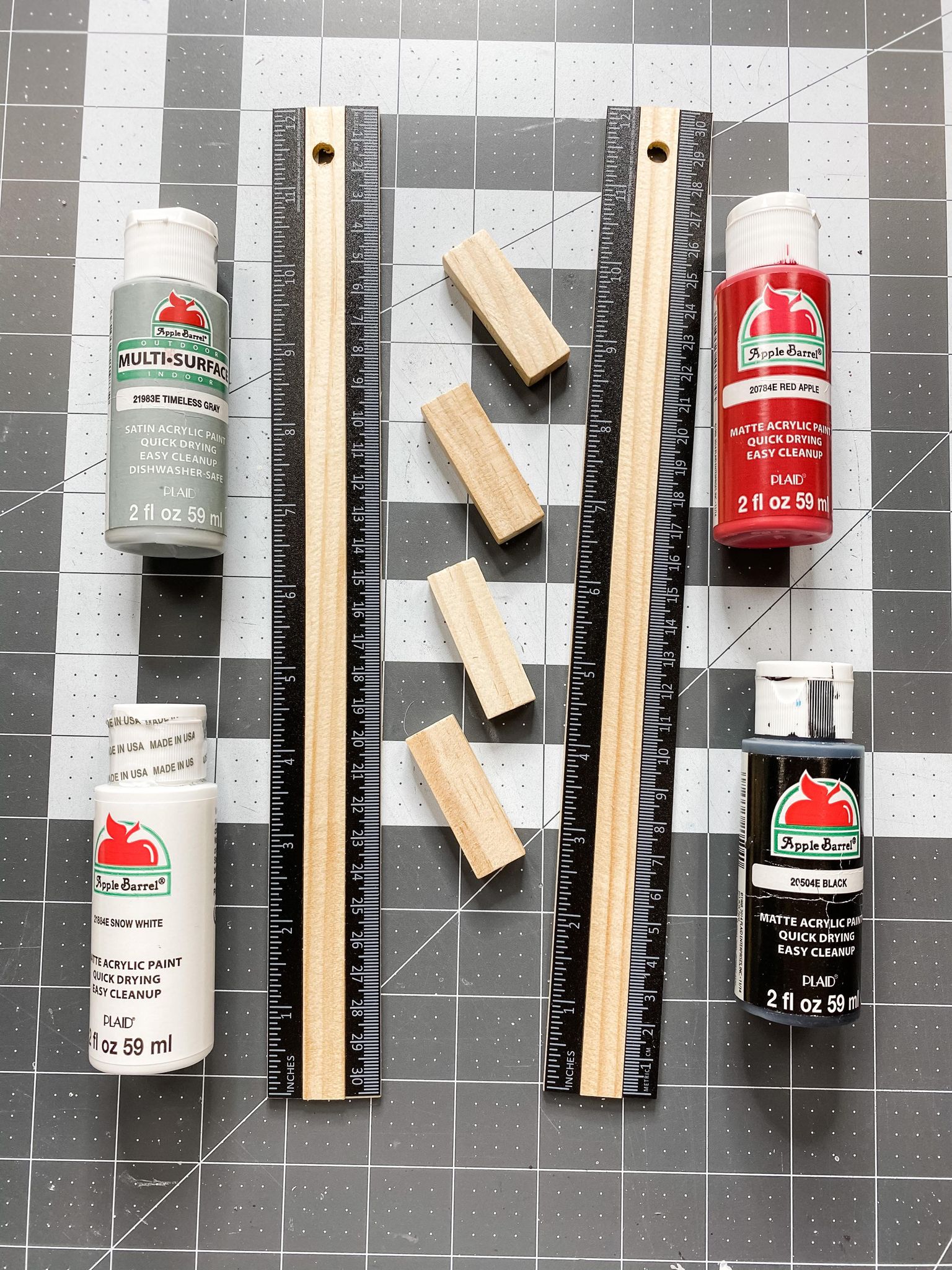 You will notice I also used these colors you see below. I created a custom red color and blended a few colors together as well to make the gray and the deep reddish-brown color.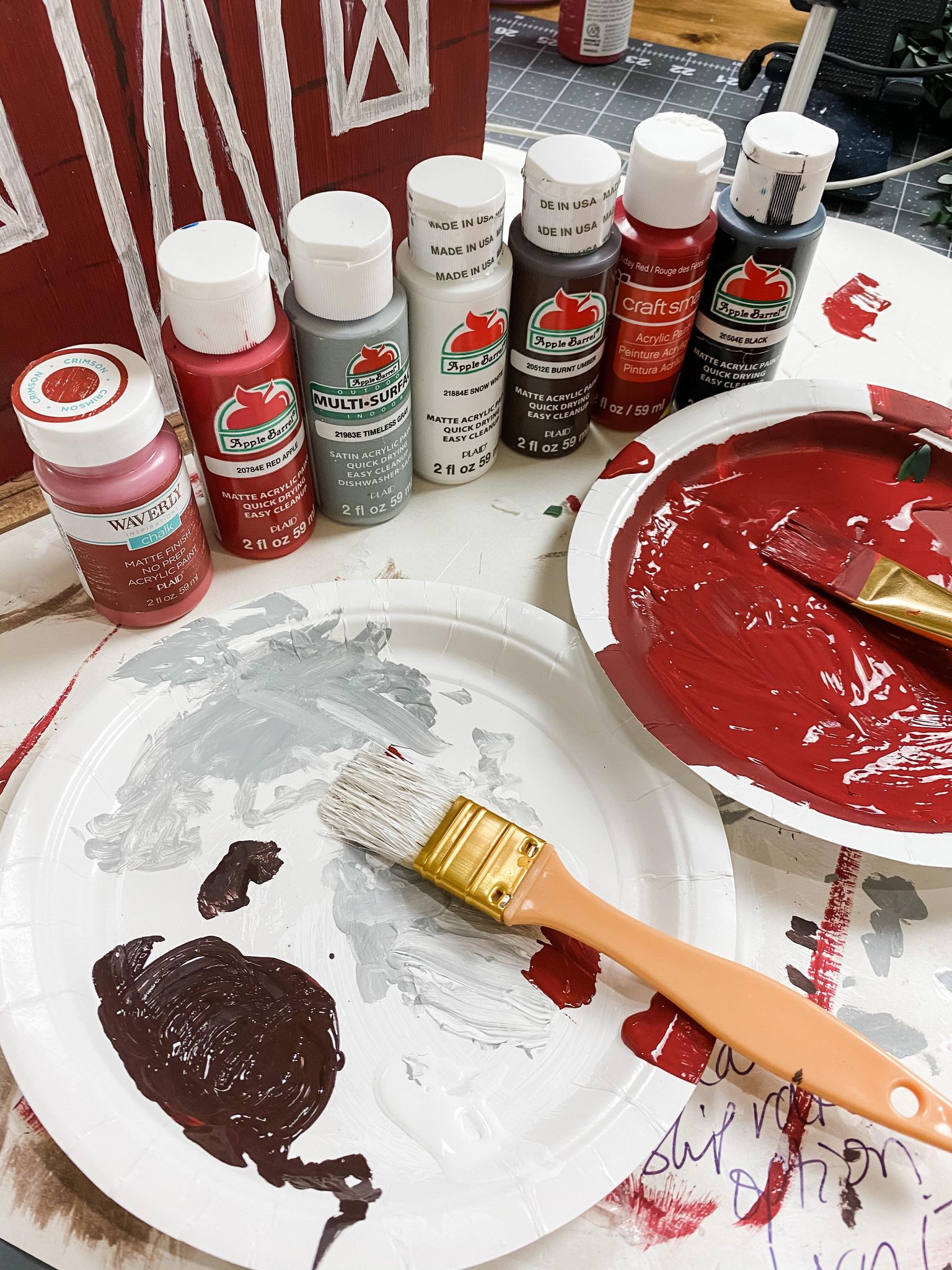 I promise you are gonna want to make this DIY!
It really was very simple to make this once I had the template. Remember you want to get my template and use it to sketch it out on your foam board.
You will tape your template out and then cut out the pattern. Next, you will trace it to the foam board and then use the slice tool (which I love) to cut out the barn shape that you traced to your foam board.
You will end up with the base of the barn and the overlay part that makes the roofline.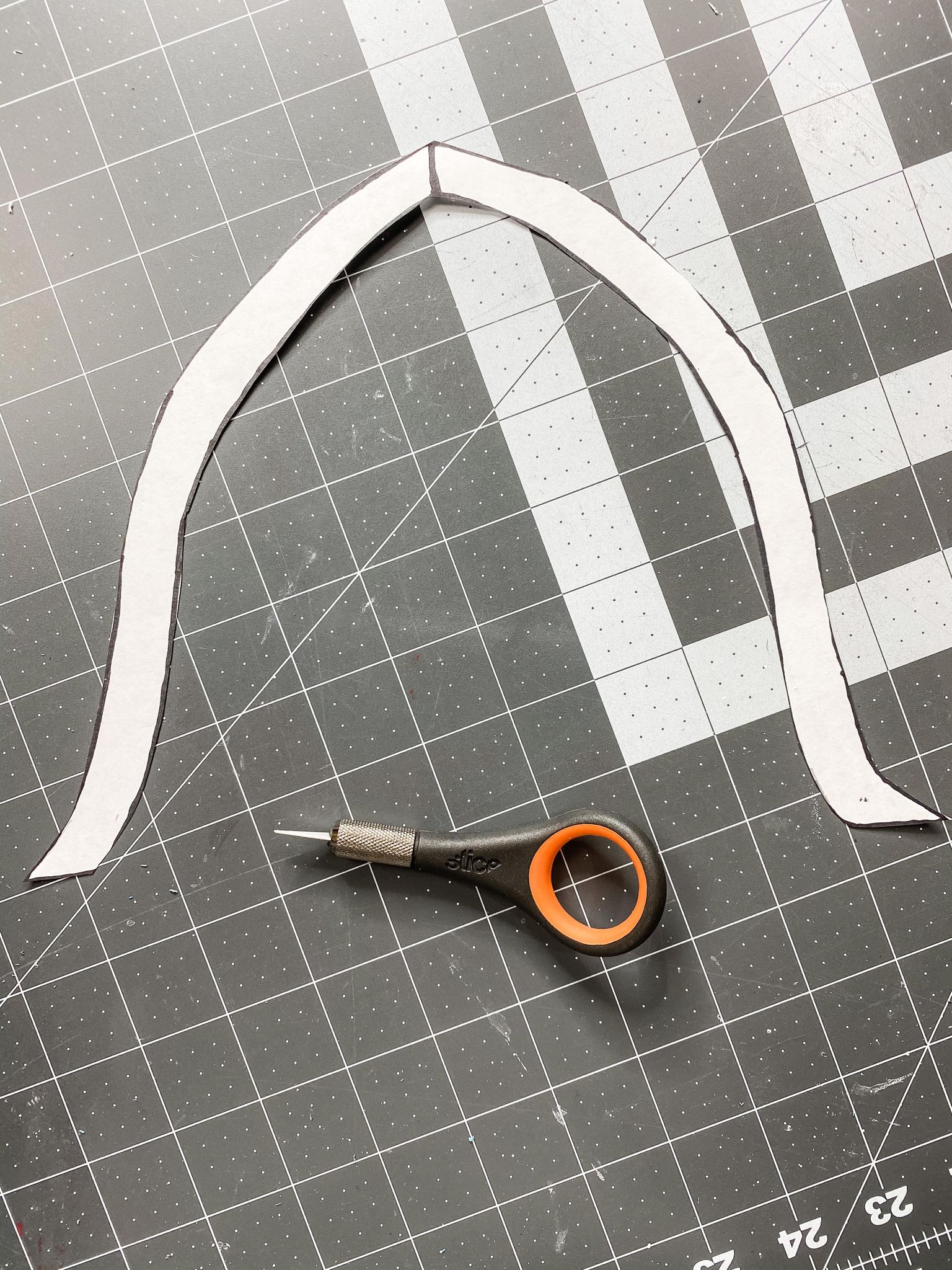 Time to make it!
After you have all your parts cut out, you will paint a base coat of white, first, then your top coat of Red next. You can watch the replay of my Facebook LIVE VIDEO! My video will help guide you!
Once you get your base coat on, you will add the roofline on with hot glue, and then you can start adding the details of your barn.
Your Foam board Christmas Barn DIY may not look like mine. Feel free to get creative. I really wanted to model mine after the one I saw at Hobby Lobby!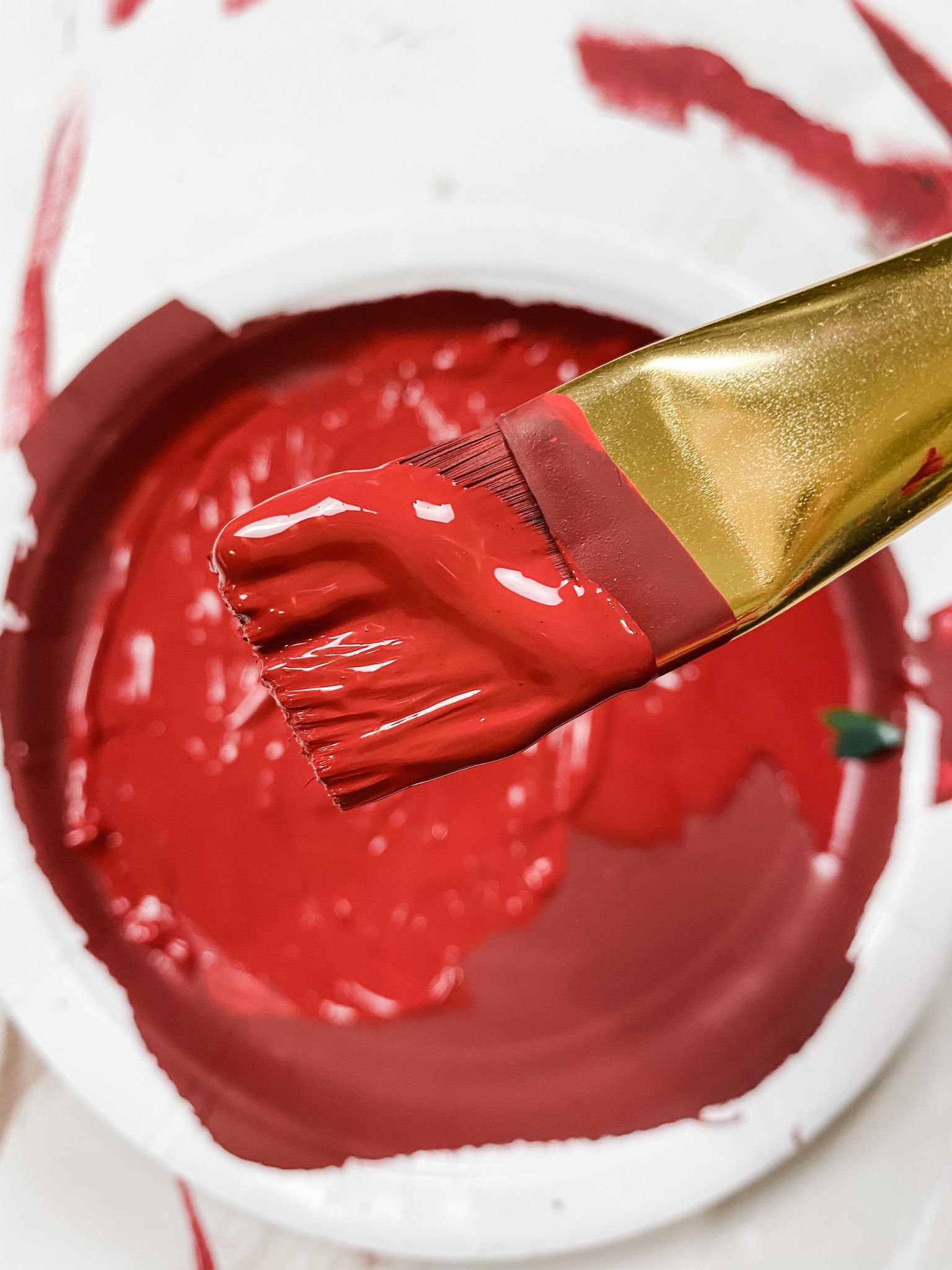 TIP: I used this paint pen to mark off my areas for the details but you can easily use white paint and an artist brush if you prefer.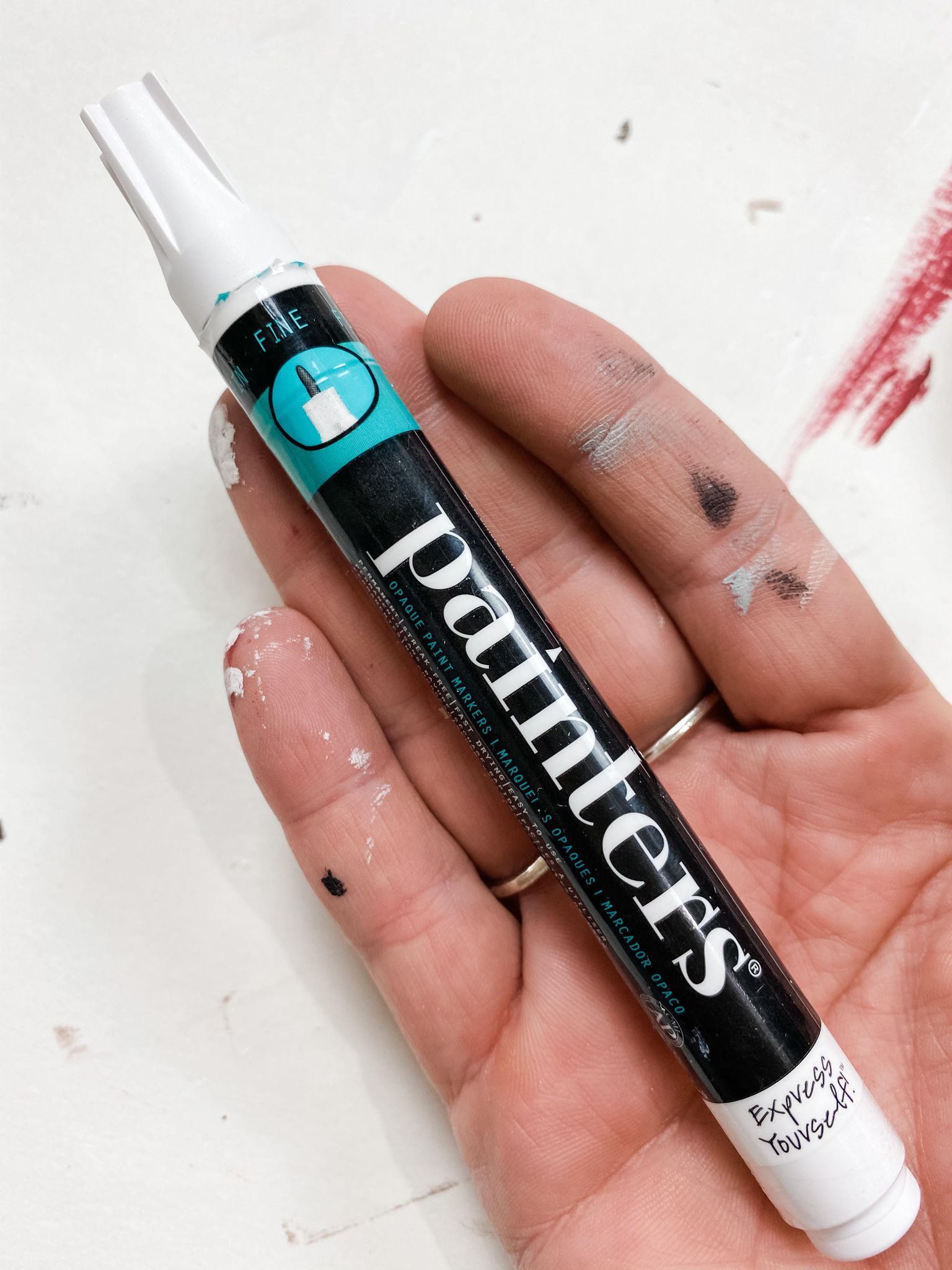 Once you have all the detailed parts done, you can add shadows around your Foam board Christmas Barn DIY with a light gray paint mix.
You might want to stand your barn up as I did. I used the Dollar Tree rulers and the Jenga blocks.
Next, I used one of the rulers to create support and the other to form the base, then added the Jenga blocks to create a place to attach the foam board. It wanted to lean so I added 2 extra Jenga blocks.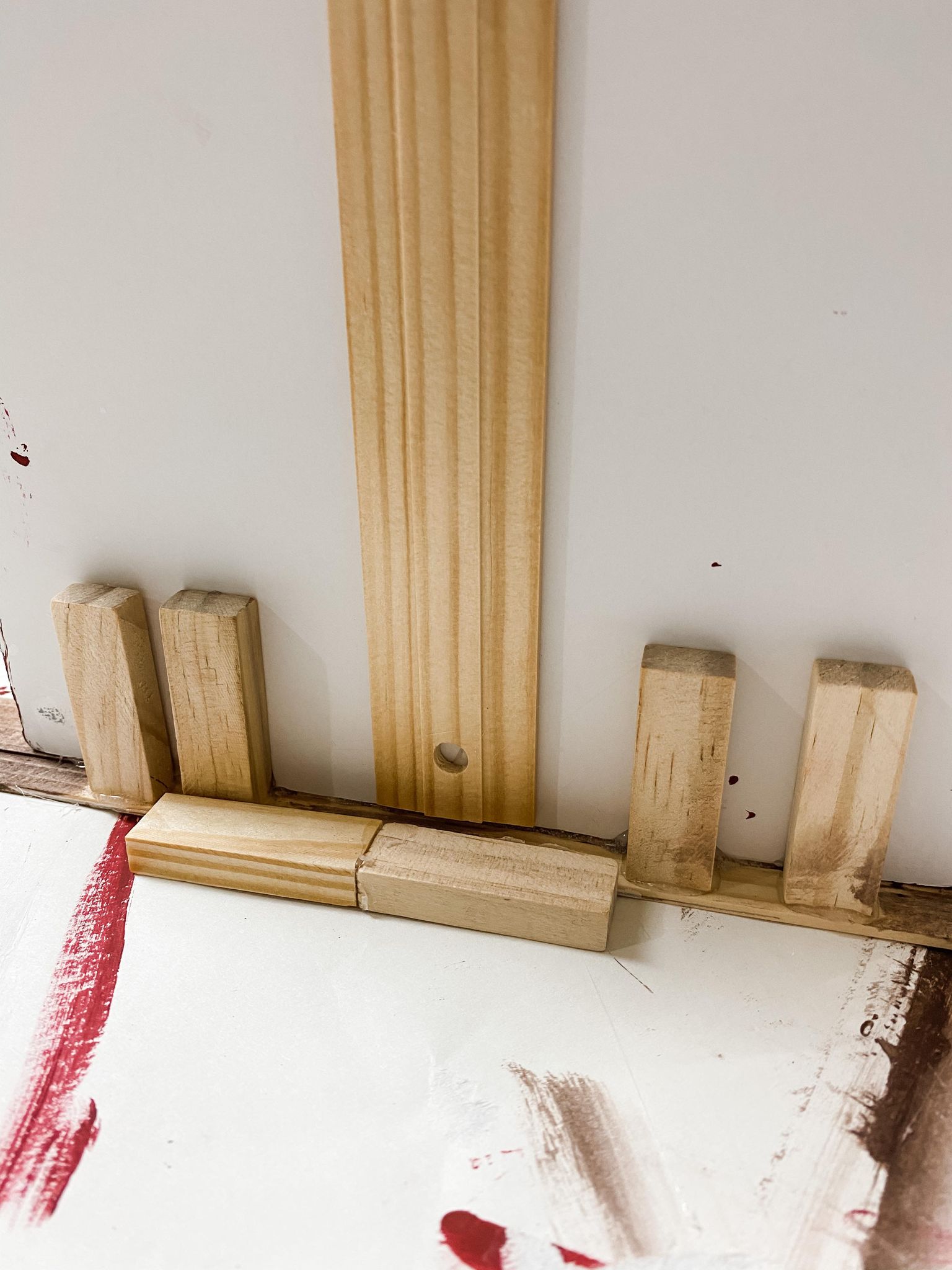 Time to finish it up!
The final touches are adding some character to the barn, I added wood lines, and the greenery wreath with the bow.
You can add your own touches if you like. Honestly, this doesn't have to be a Christmas Barn, You can make it have an everyday feel too.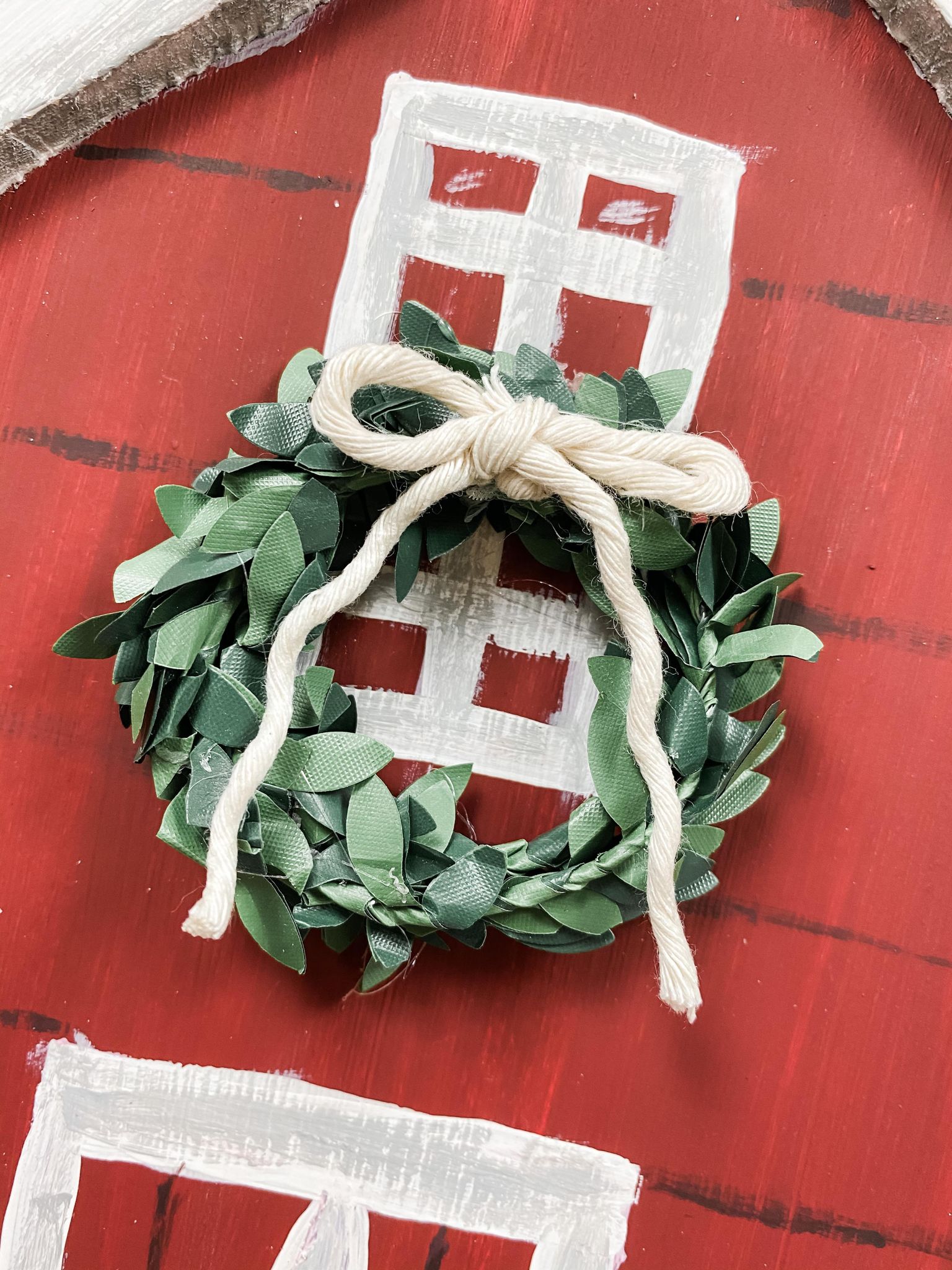 Wasn't that absolutely so fun to make?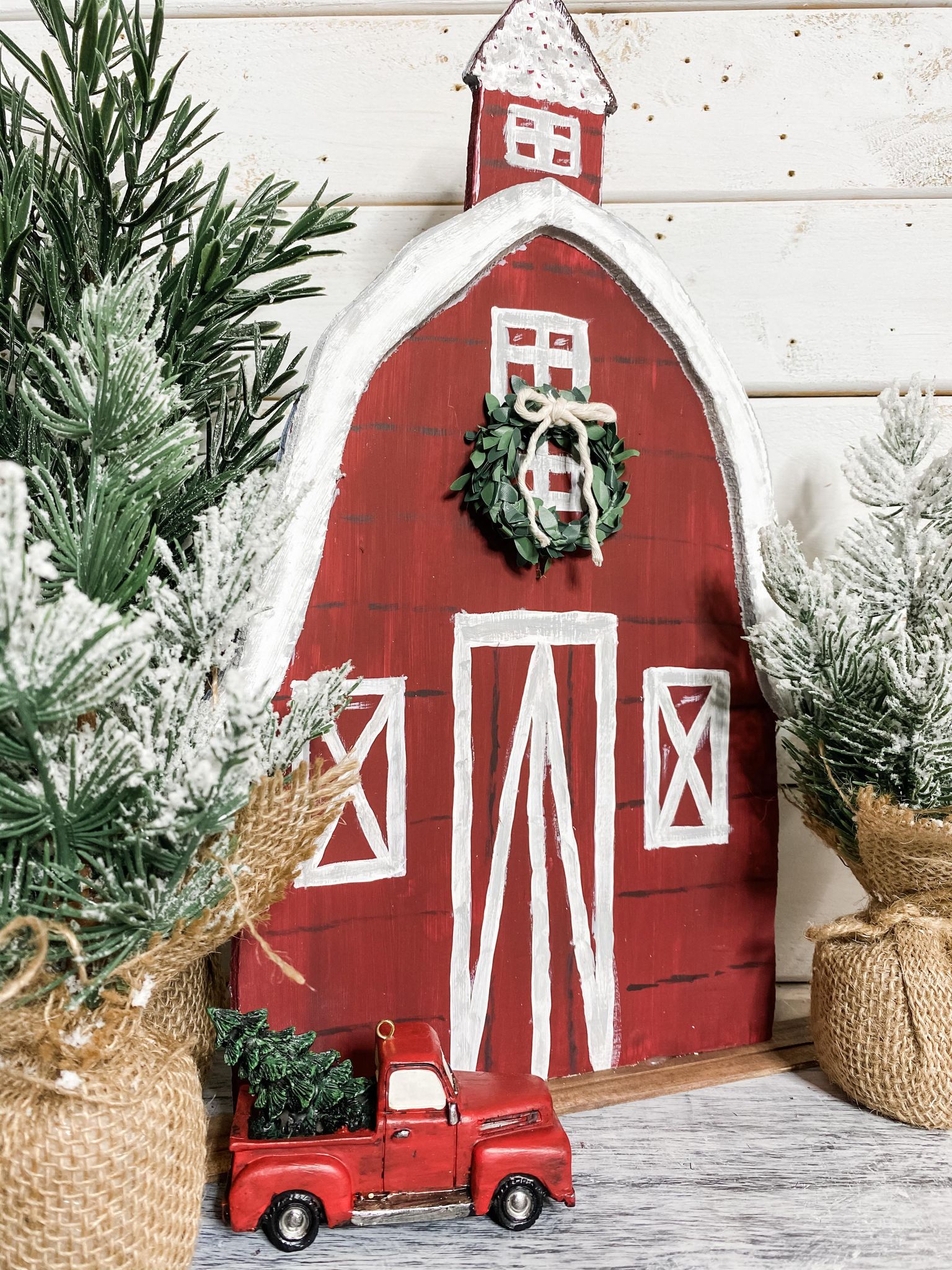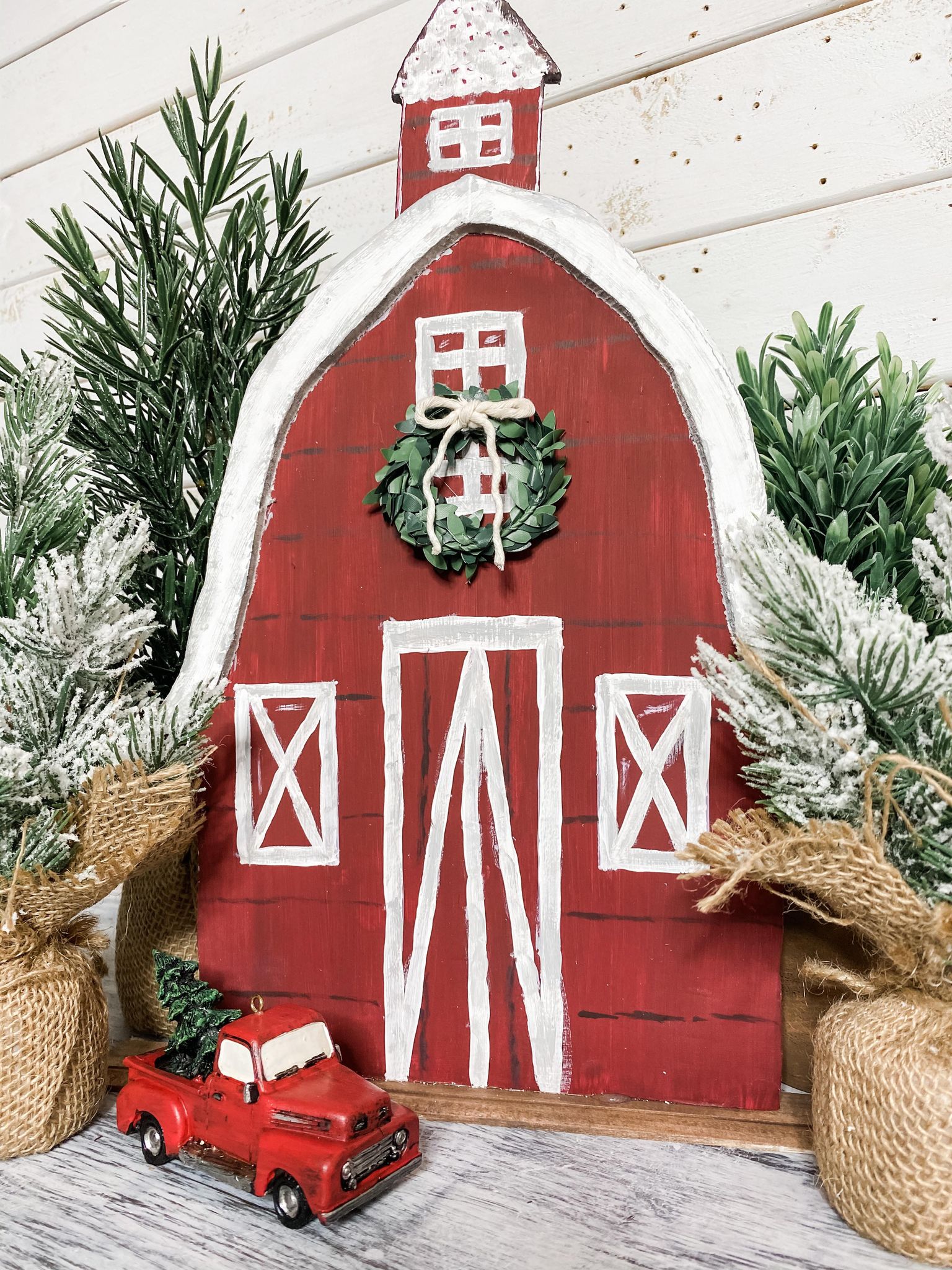 Hope you loved this super fun and easy Christmas DIY!
Thanks for stopping by! XOXO Amber
You can also shop my ENTIRE AMAZON Favorites shop just click here! It's packed full of all the things I use and love.
Here is the supply list I highly recommend every creative has on hand!! Would you also pin my blog for later and get on my newsletter alerts? I would love to have you join my #craftycrew.

Join my free "ON A BUDGET CRAFTS" Facebook group!
PIN THIS POST FOR LATER!