Decoupaged Decorative Leaves for Fall
I had so much fun transforming some Dollar Tree wooden leaves into adorable decoupaged decorative leaves for Fall!
This was a project I did in September of 2022, but it still just as cute and trendy for 2023 and I think it will work for years to come!
One of my biggest passions in life is living creatively, and using my creativity to inspire others to do the same. That's literally the principle of my entire business!
I love to take things that ordinary people would discard or disregard and transform them into eye-catching, conversation starting pieces in my own home!
That is what I did with some basic wooden leaves that I found at a Dollar Tree in Bowling Green! Keep reading to learn how I did it!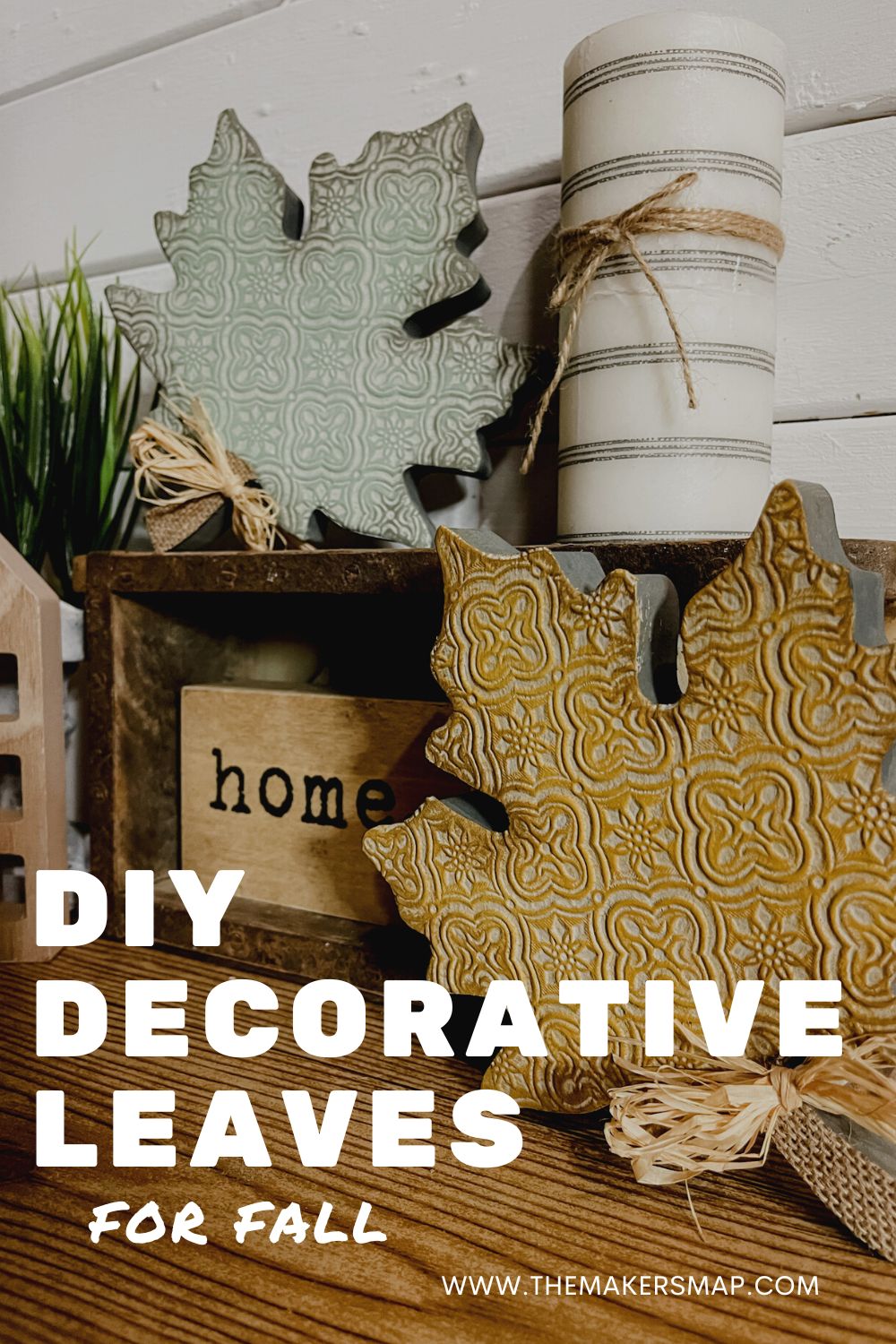 How to make Decoupaged Decorative Leaves for Fall
I started this fun and affordable fall craft by sanding each of my Dollar Tree wooden leaves. This helps create a texture on the surface to adhere the Mod Podge onto, and also removes any raised imperfections.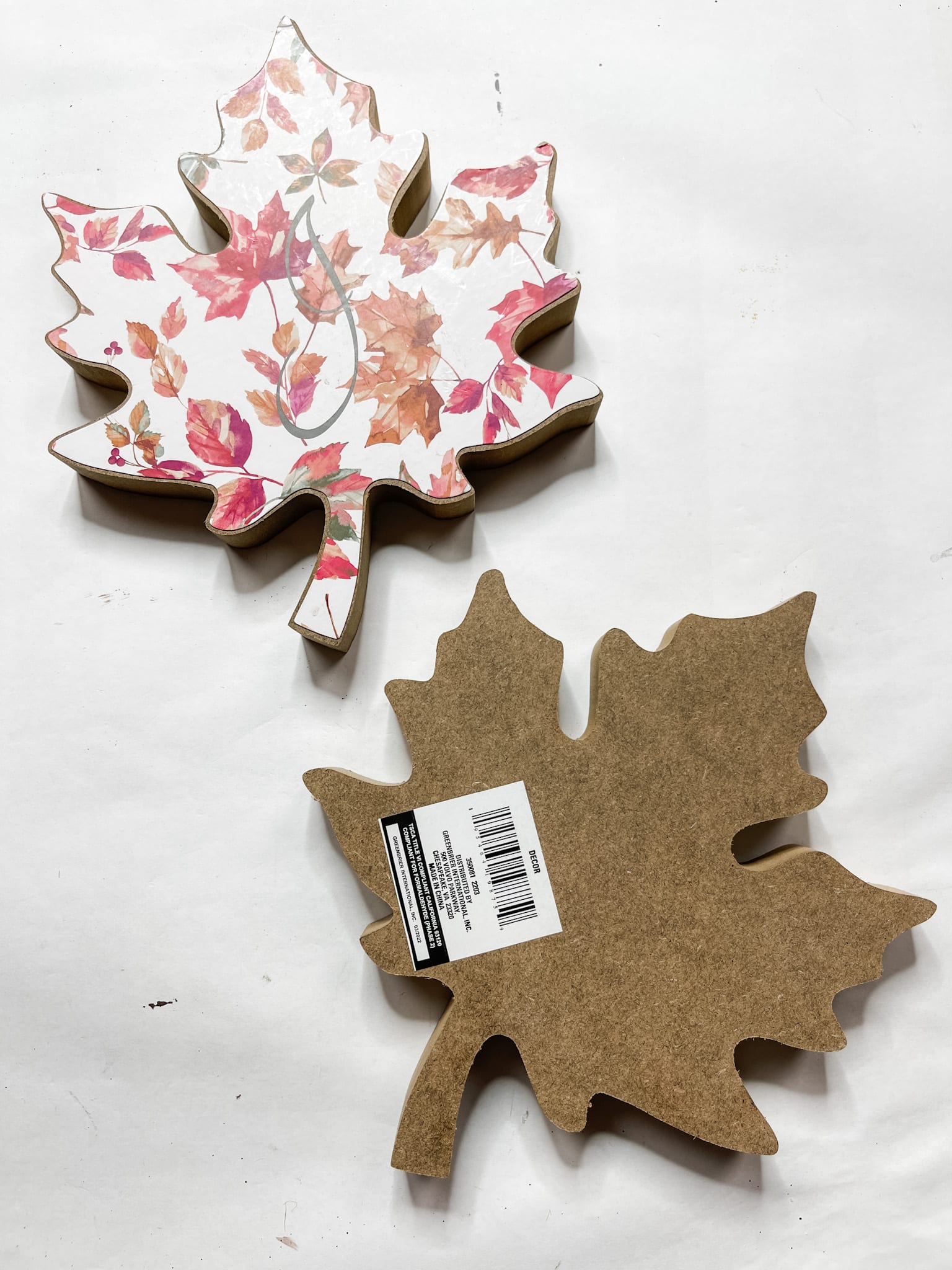 Next, I traced the shape of the leaves onto the embossed scrapbook paper and cut out the leaves' shapes. I stained the sides of the leaves with a grey paint.
To stain with paint, mix a bit of water with your paint and use a wet wipe to apply the mixture to the surface you want to stain. Wipe the excess off and allow it to dry.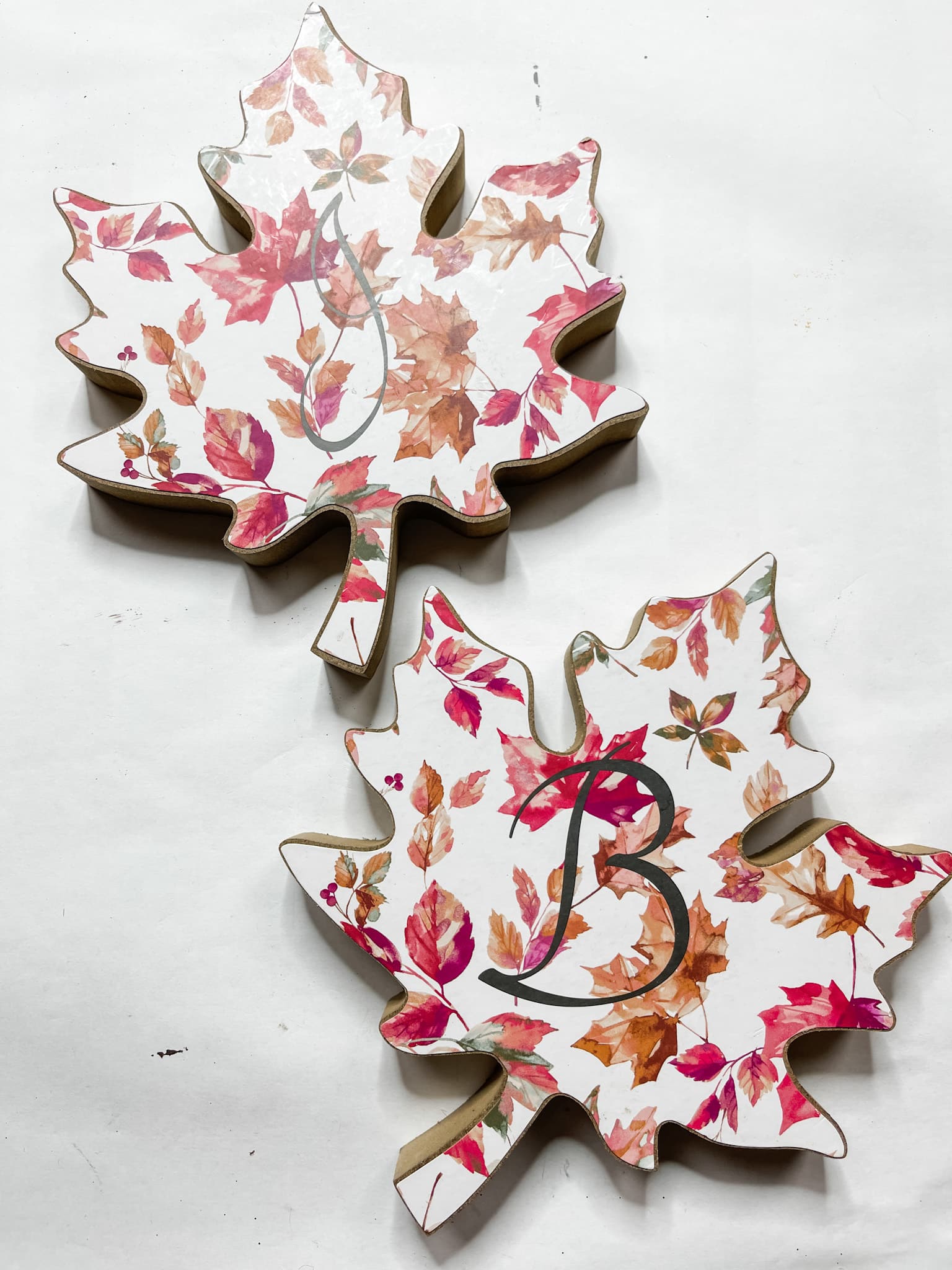 Then, I applied Mod Podge to the leaves and placed the embossed scrapbook paper. I mixed a bit of DecoArt cobblestone paint and white paint together and painted it onto the embossed scrapbook paper.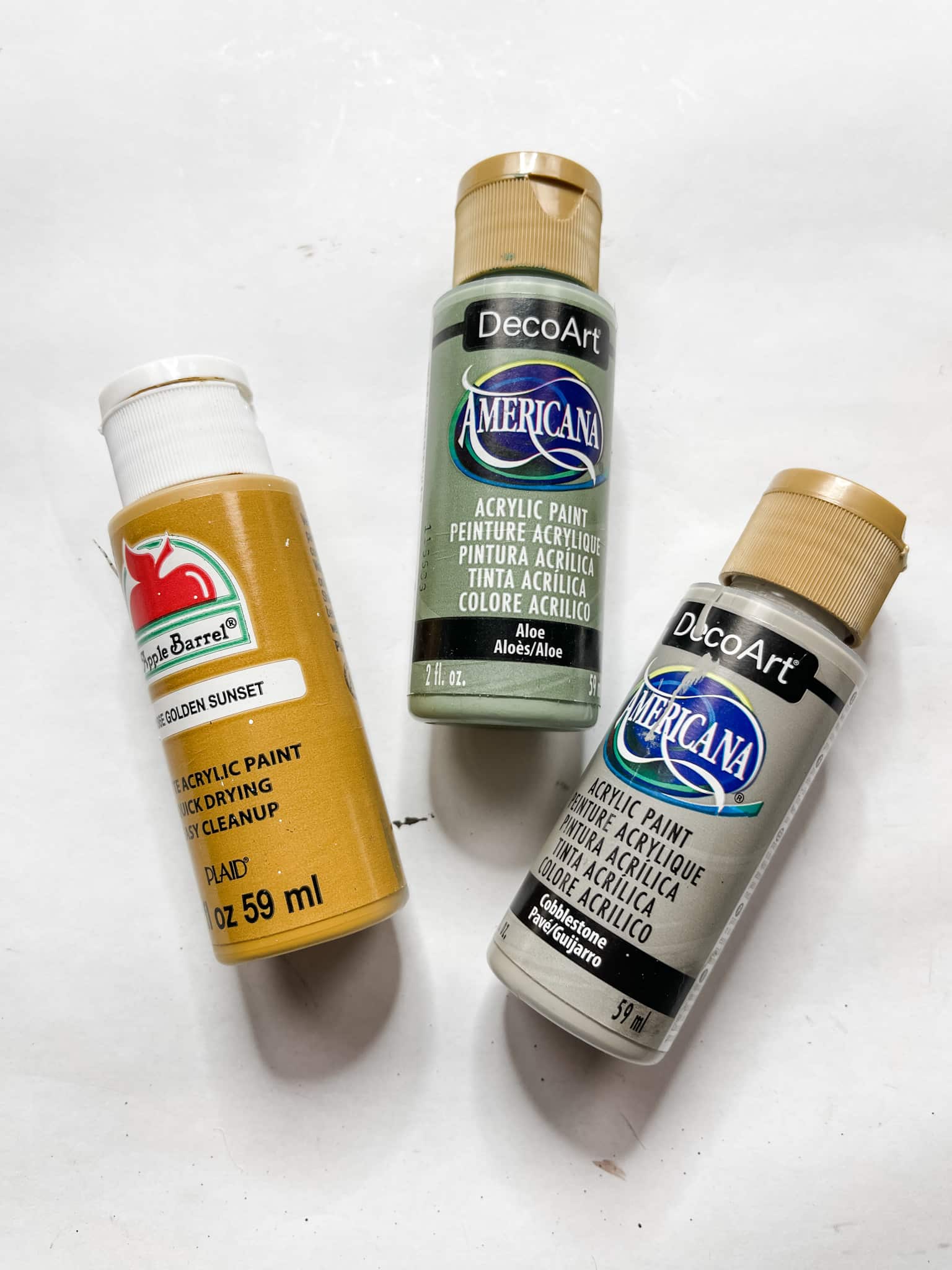 Next I lightly brushed the golden sunset yellow paint over one of the leaves and the aloe green paint over the other one.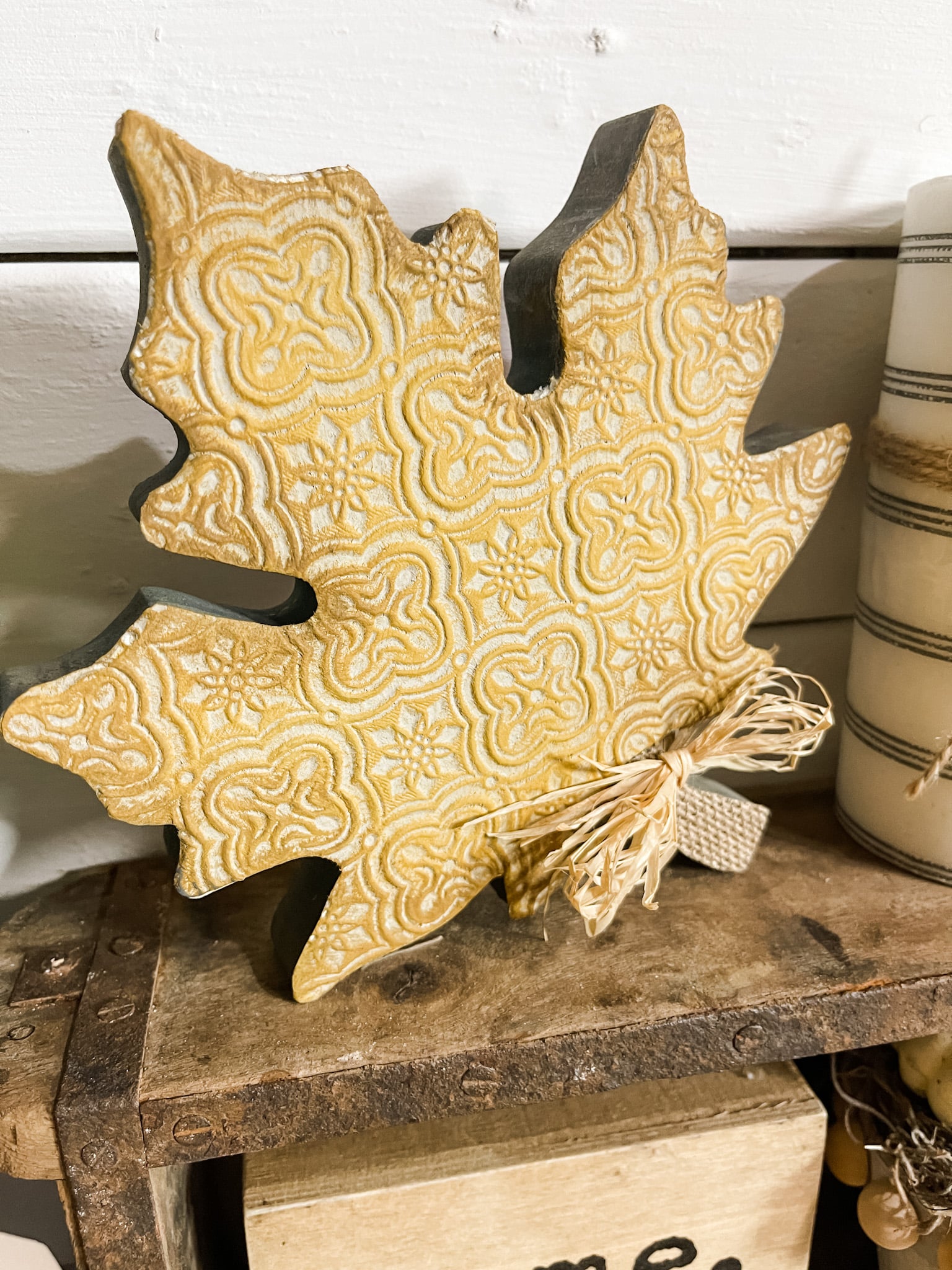 One the paint was dry, I cut the burlap to fit on the stem of each leaf and glued the pieces in place. I wrapped some raffia around the stems and tied it into a little bow!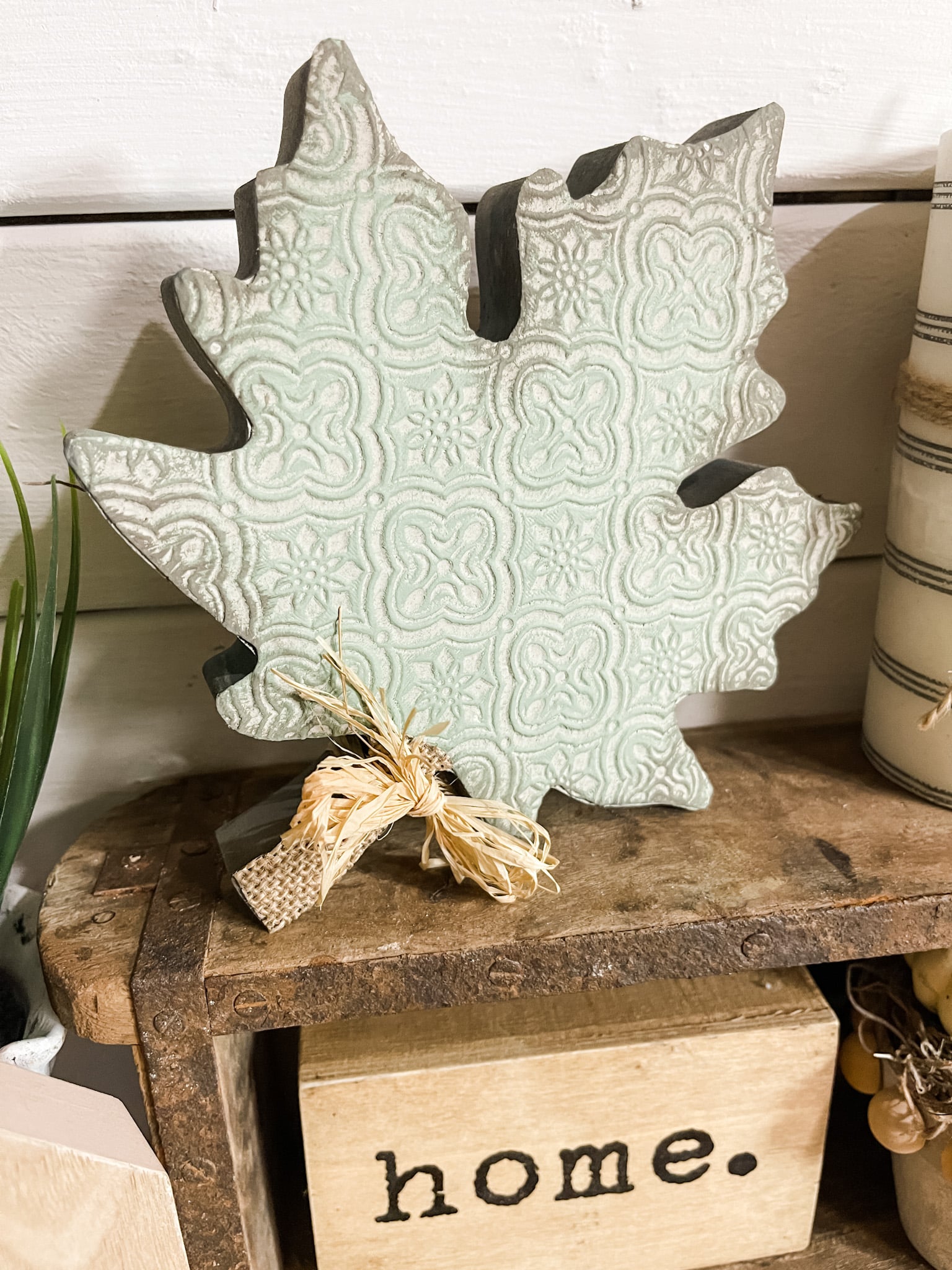 Lastly, I very lightly brushed a small amount of brown paint on the edges of the front of the leaves to create an aged, rustic finish!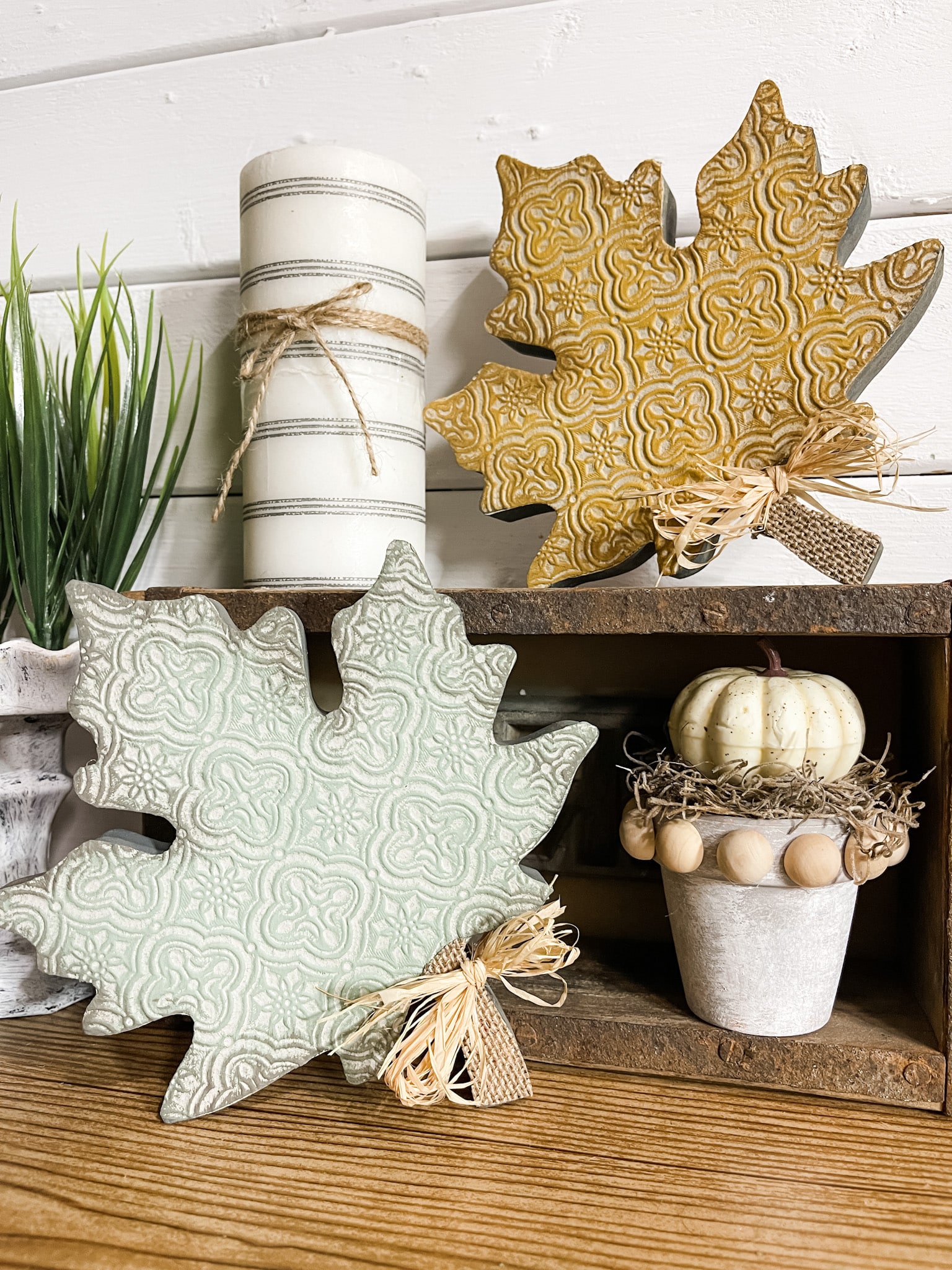 I hope you enjoyed these Decoupaged Decorative Leaves for Fall as much as I did and decide to make them for yourself! If you do, I would love to see how yours turns out!
You should totally join my FREE Facebook group called On A Budget Crafts! It is a judgment-free community for DIY crafters to show off their projects and ideas.
I shared how to make these adorable decoupaged decorative leaves for Fall during a LIVE video on my Facebook page.
If you want to see the tutorial, craft along, or join in the fun conversations, you can watch the replay!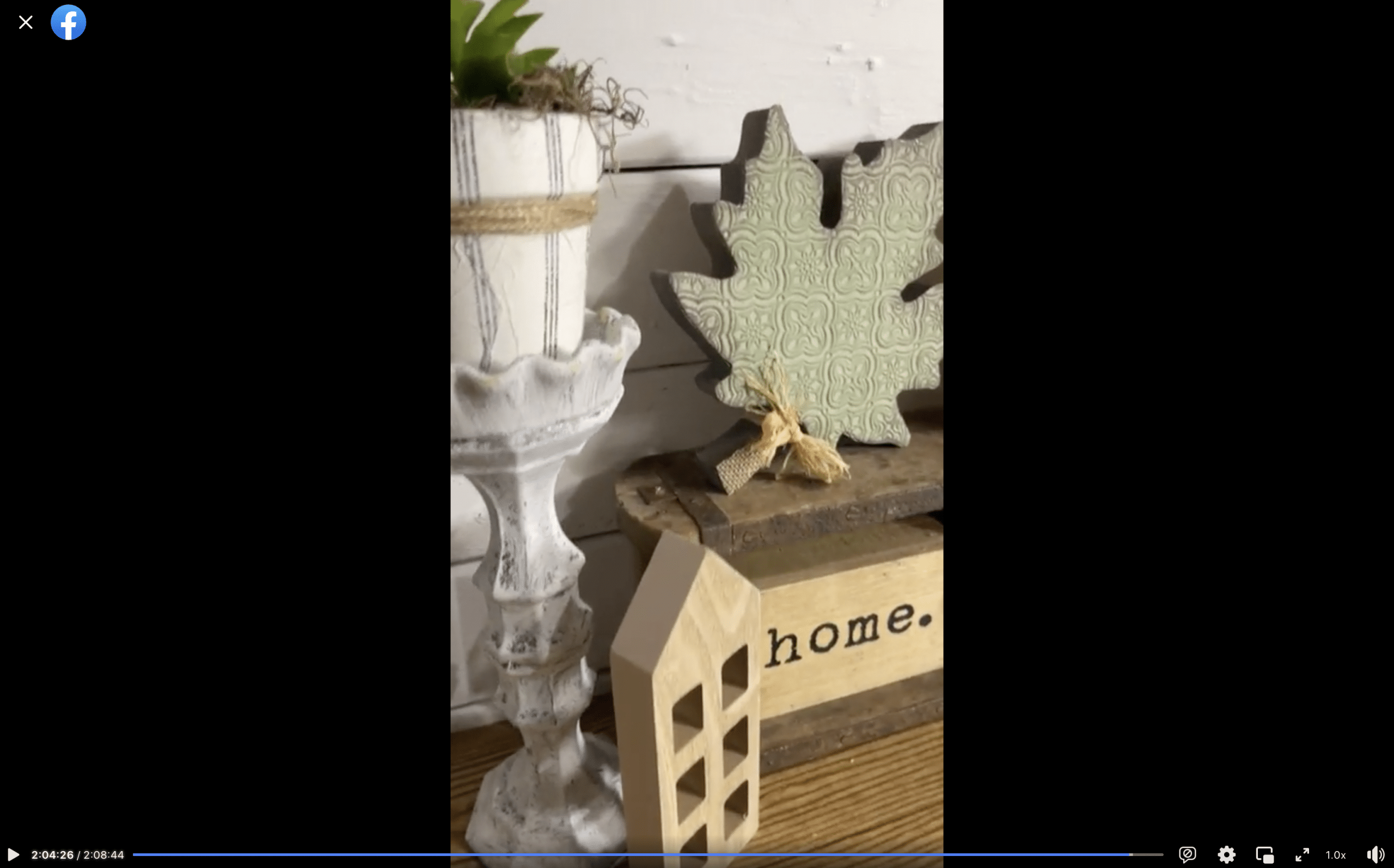 For this project, I will be using these items but you can substitute where you want.
"As an Amazon Associate, I earn from qualifying purchases."
Wooden Leaves
Burlap
Embossed Scrapbook Paper
Mod Podge
DecoArt Aloe Acrylic Paint
DecoArt Cobblestone Acrylic Paint
Apple Barrel Golden Sunset Acrylic Paint
Raffia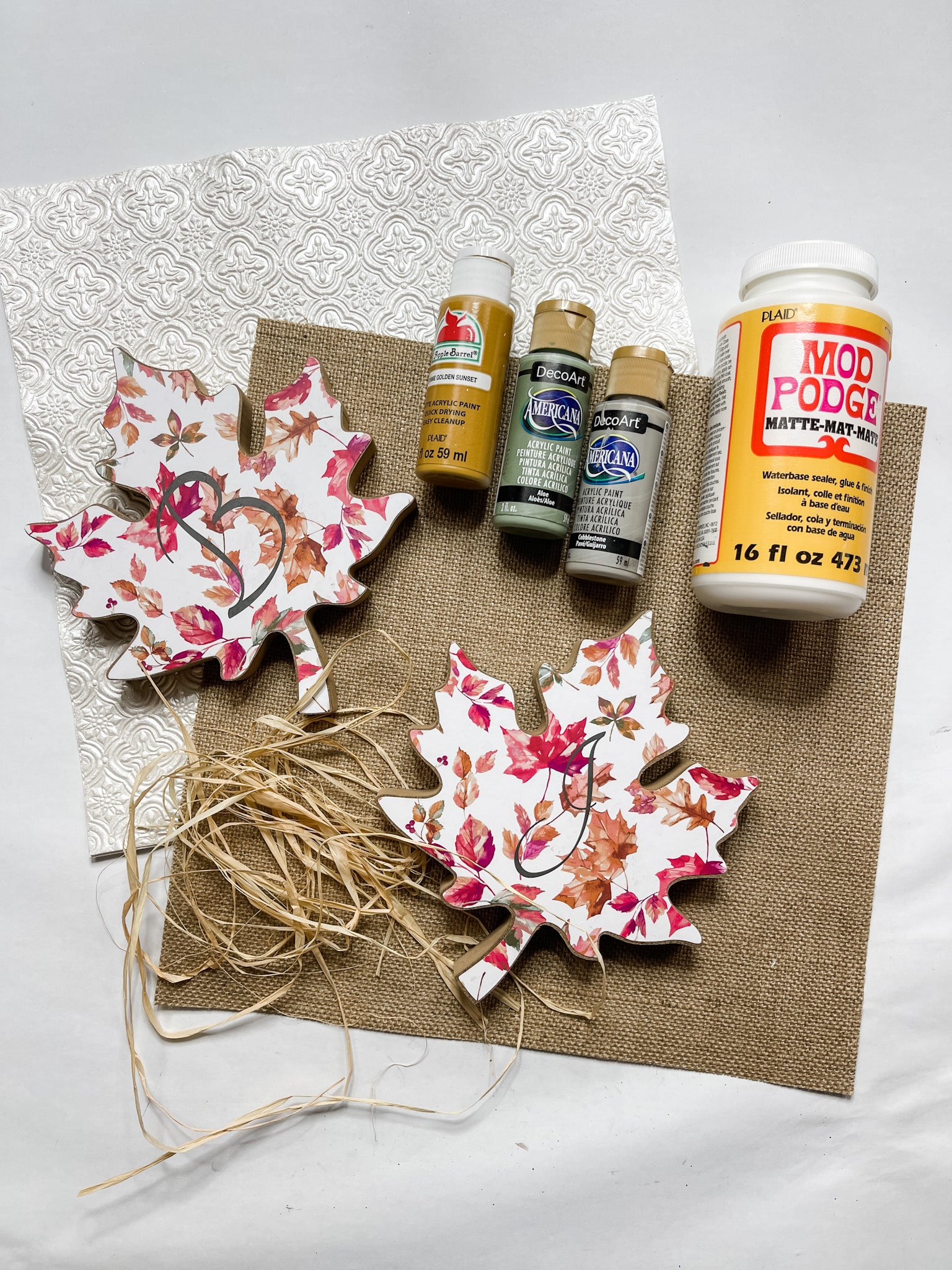 If you loved these Decoupaged Decorative Leaves for Fall you might also like this DIY topiary!
Thanks for stopping by! XOXO Amber
You can also shop my ENTIRE AMAZON Favorites shop just click here! It's packed full of all the things I use and love. Here is the supply list I highly recommend every creative have on hand!!
Would you also pin my blog for later and get on my newsletter alerts? I would love to have you join my #craftycrew.
Inspired? Leave me a comment below! I love hearing from my readers!