Dollar Tree Mirror Farmhouse Makeover

I always love making the small shelf sitter stuff for my home. I decided to give this Dollar Tree Mirror Farmhouse Makeover!
No, I didn't use all the things from Dollar Tree. It is always a bonus when we can though, am I right?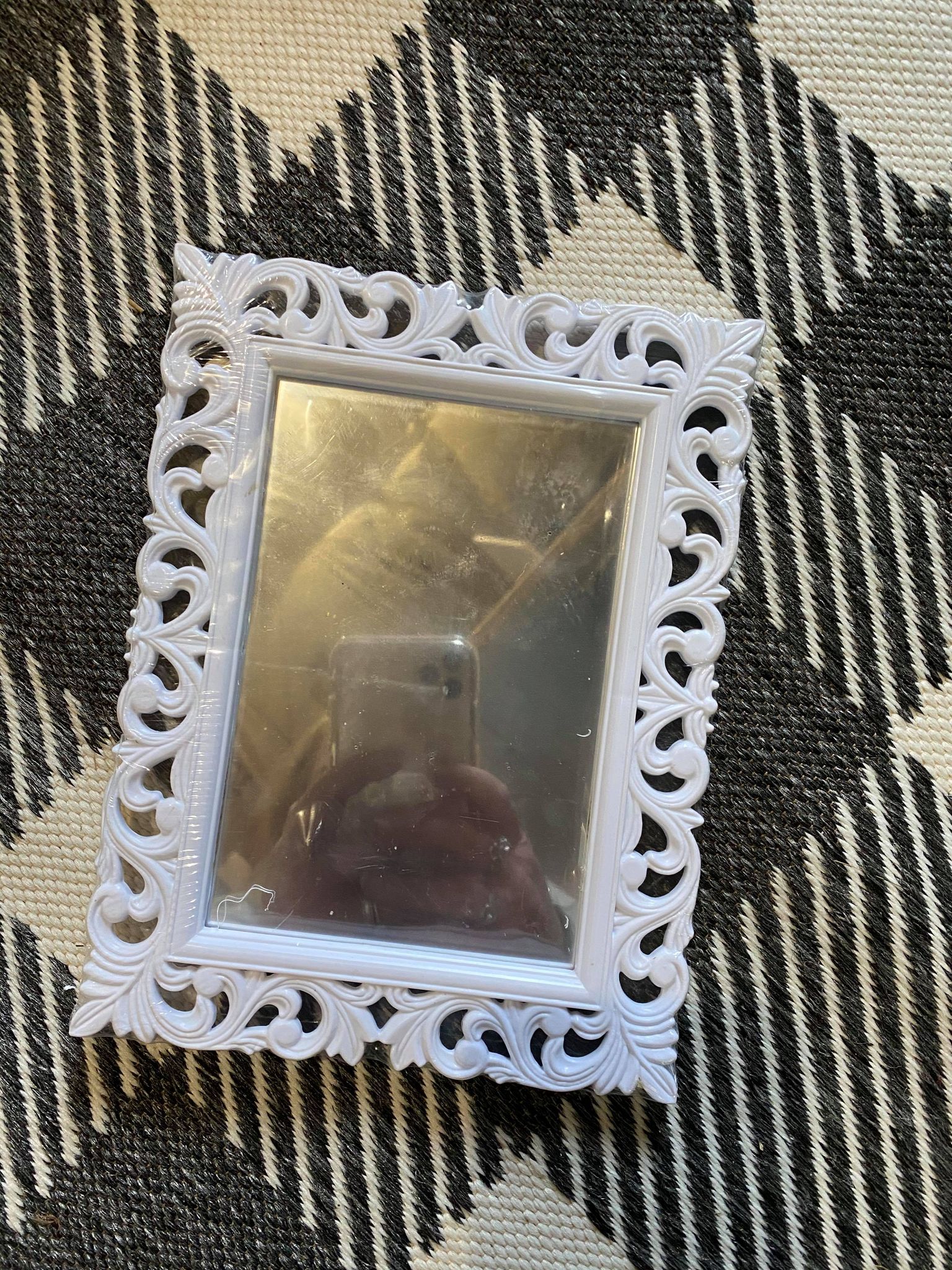 Layered look!
Not only is that decorative frame from the Dollar Tree so cute, but the decorative frame wood cutouts from Hobby Lobby were also just as cute!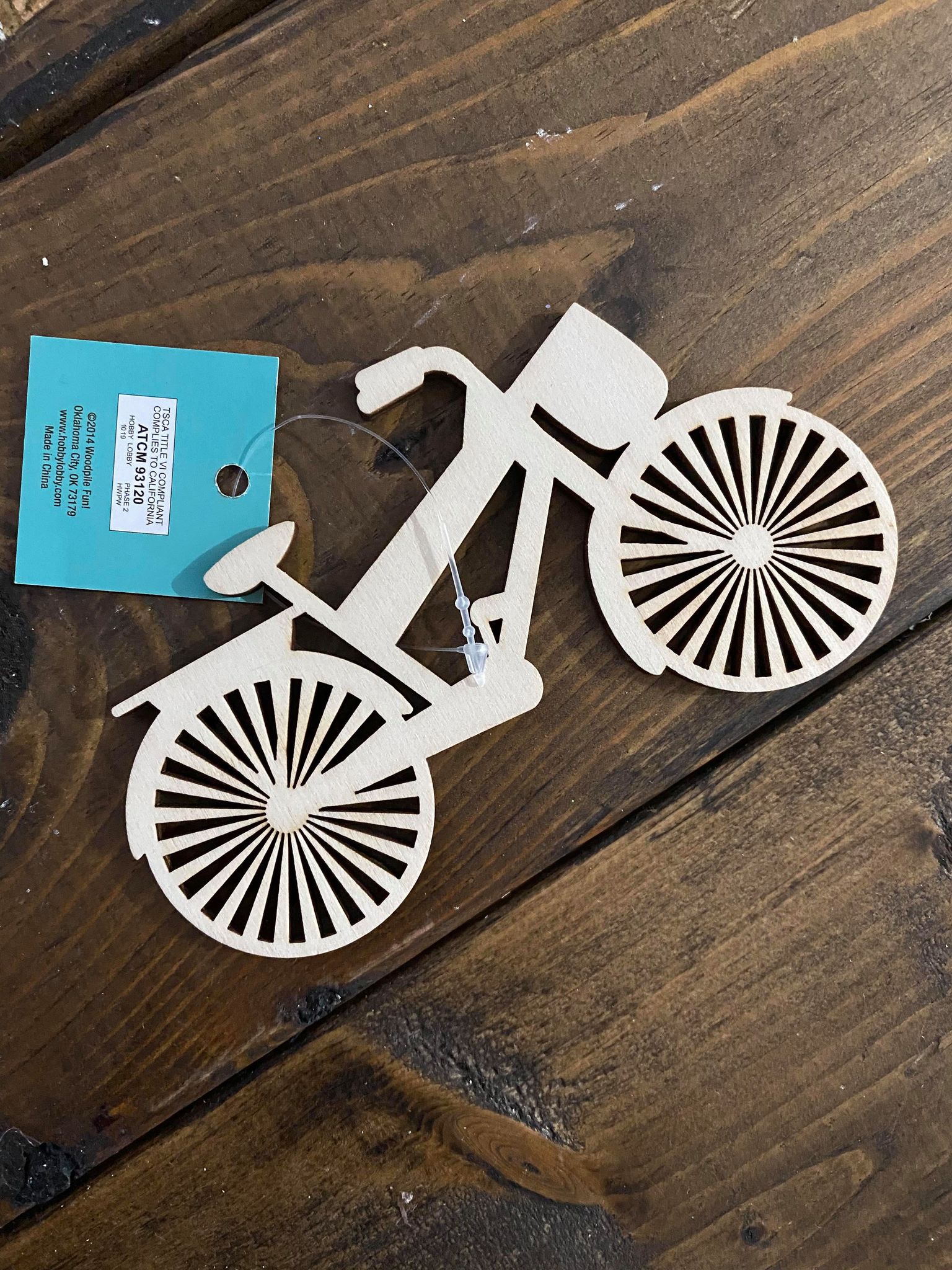 You can get some of the cutest wood cutouts at Hobby Lobby for under a dollar!

It was so easy to make!
This Dollar Tree Mirror Farmhouse makeover was actually pretty easy to make. I started with a vision of what did I want it to look like. I already had my color palette in mind. Navy is my color!
One of my favorite colors of Navy is "in the navy" by Dixie Belle.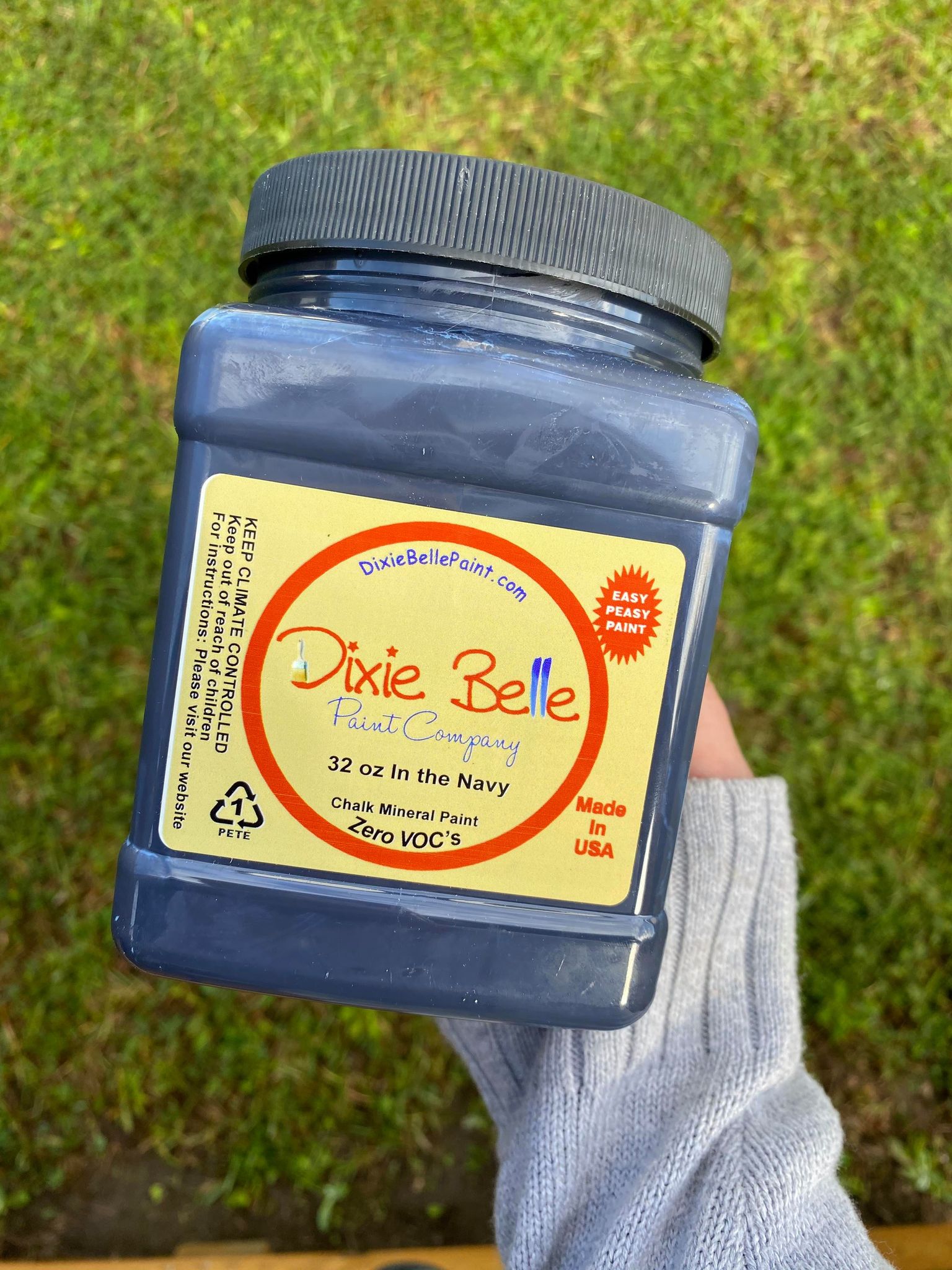 Here is a quick list of what I will be using.
We will be using items from Dollar Tree and Hobby Lobby.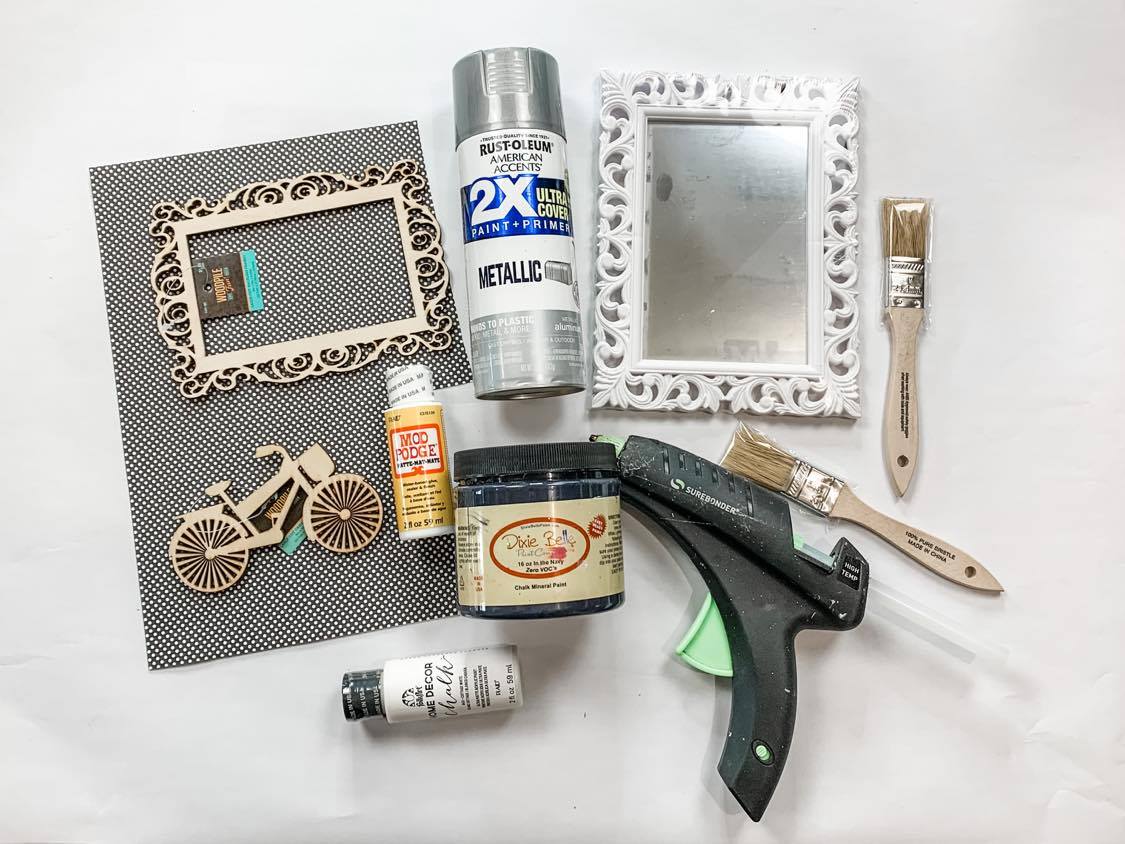 "As an Amazon Associate, I earn from qualifying purchases."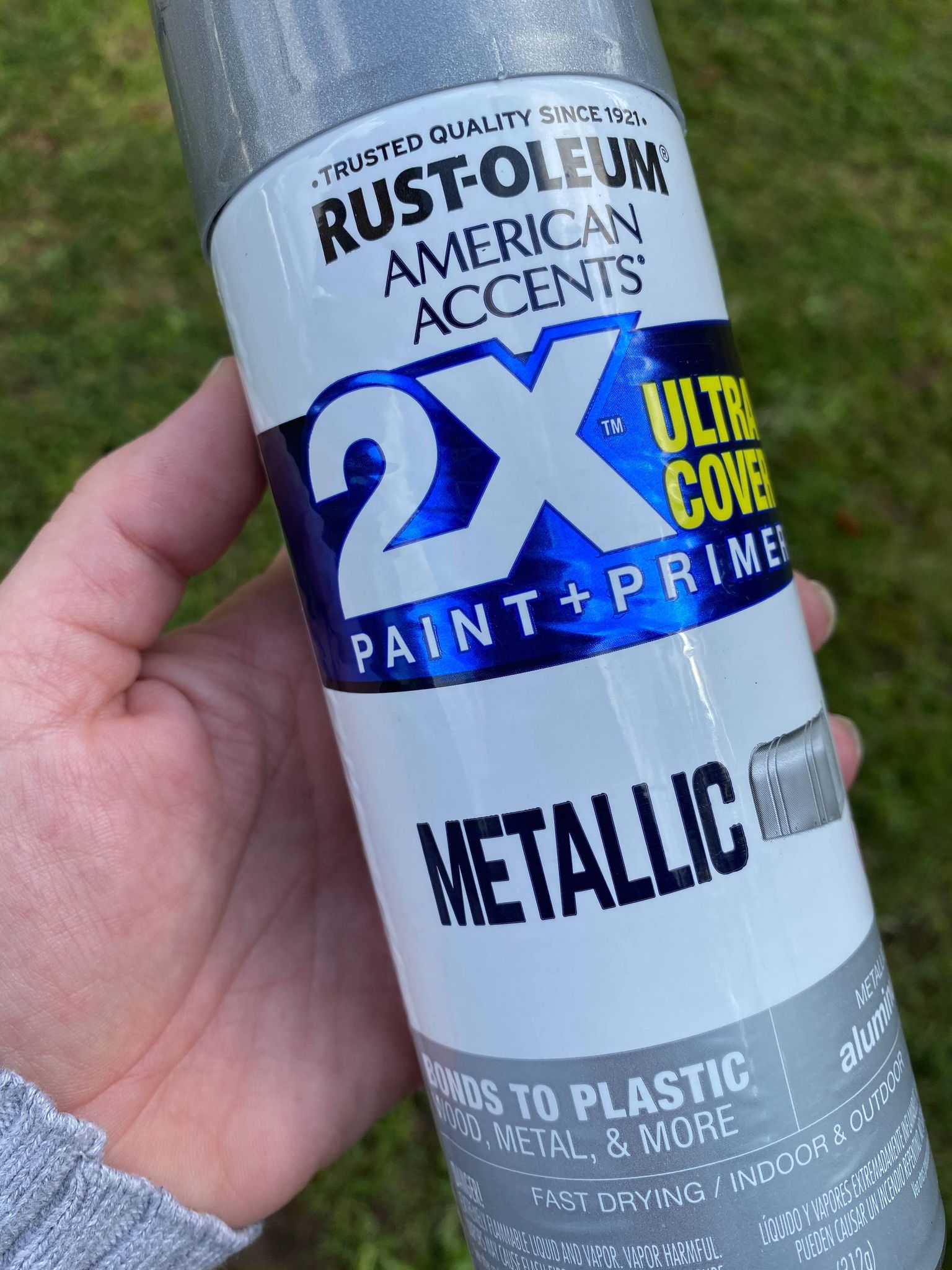 I promise you are gonna want to make this DIY!
To make this, it really is easy. The Dollar Tree decorative frame is already white, simply remove the mirror.
Save it or at least the back part because you will be covering it with scrapbook paper using the Mod Podge. Next, you want to paint the wood cutout navy. Lastly, you will spray paint the bike cutout silver.
Now that all the steps are complete you will assemble the Dollar Tree Mirror Farmhouse Makeover project.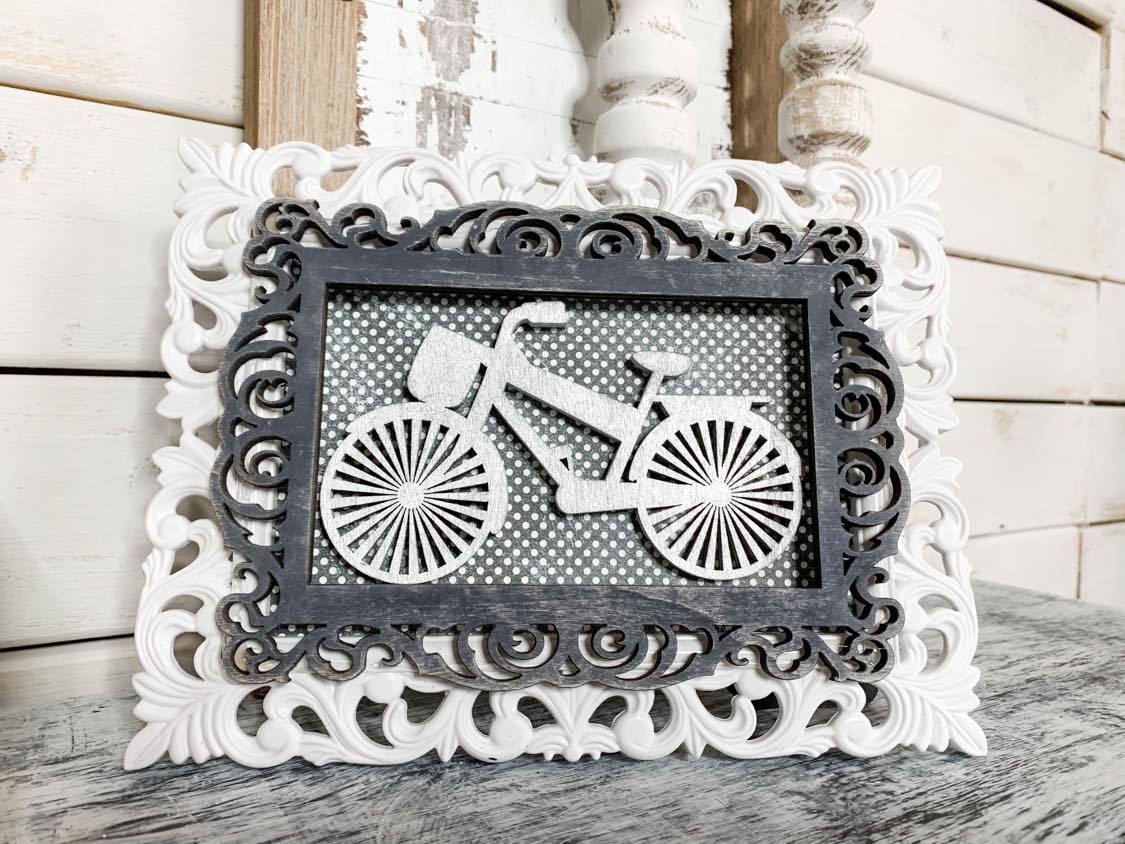 Easy right!
What I love most is the farmhouse feel and the layered look. Plus, it kinda looks expensive but was super affordable to make.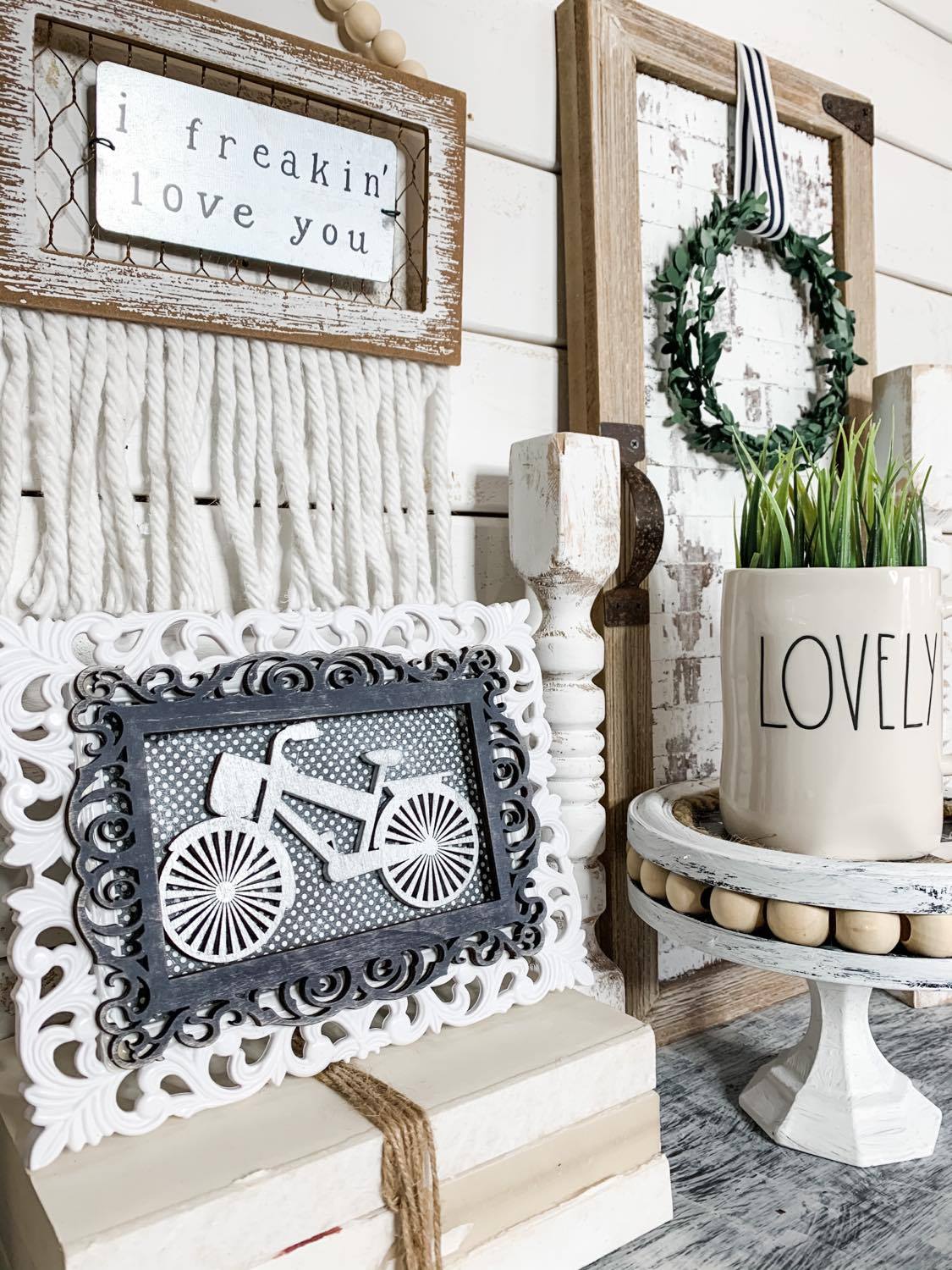 Thank you so much for check this out, I hope you loved this Dollar Tree Mirror Farmhouse Makeover. I would love to know in the comments what you think of it, and if you plan on making one of your own.
Thanks for stopping by! XOXO Amber
You can also shop my ENTIRE AMAZON Favorites shop just click here! It's packed full of all the things I use and love. Here is the supply list
I highly recommend every creative has on hand!! Would you also pin my blog for later and get on my newsletter alerts? I would love to have you join my #craftycrew.

Join my free "ON A BUDGET CRAFTS" Facebook group!
PIN THIS POST FOR LATER!