Interchangeable Decorative Farmhouse Scale
If there's one thing I love about crafting, it's versatility, and that is what I had in mind when I designed this interchangeable decorative farmhouse scale!
There are 7 different inserts to suit your needs any time of the year! All 7 inserts are included with your purchase, so you don't have to worry about additional costs when you buy the interchangeable farmhouse scale.
All pieces come unfinished, so you get to play around and be as creative as you want!
For example, I painted my eggs and simple, white, chicken eggs. You could add some color and designs and turn them into Easter eggs!
The possibilities are endless when crafting your own home decor, and that's what makes me love it so much!
How to make an Interchangeable Decorative Farmhouse Scale
The first step of making any of my kits is to sand each piece. When we cut them on our laser machines, it can leave a layer of residue that, in my opinion, interferes with crafting with them.
This interchangeable decorative farmhouse scale comes with 7 different inserts that allow you to swap through for the entire year.
Because there are so many inserts for this project, it's honestly easiest for me to show you a picture of what I did for each one, and give you the video link if you need further guidance.
ALL FINISHED PIECES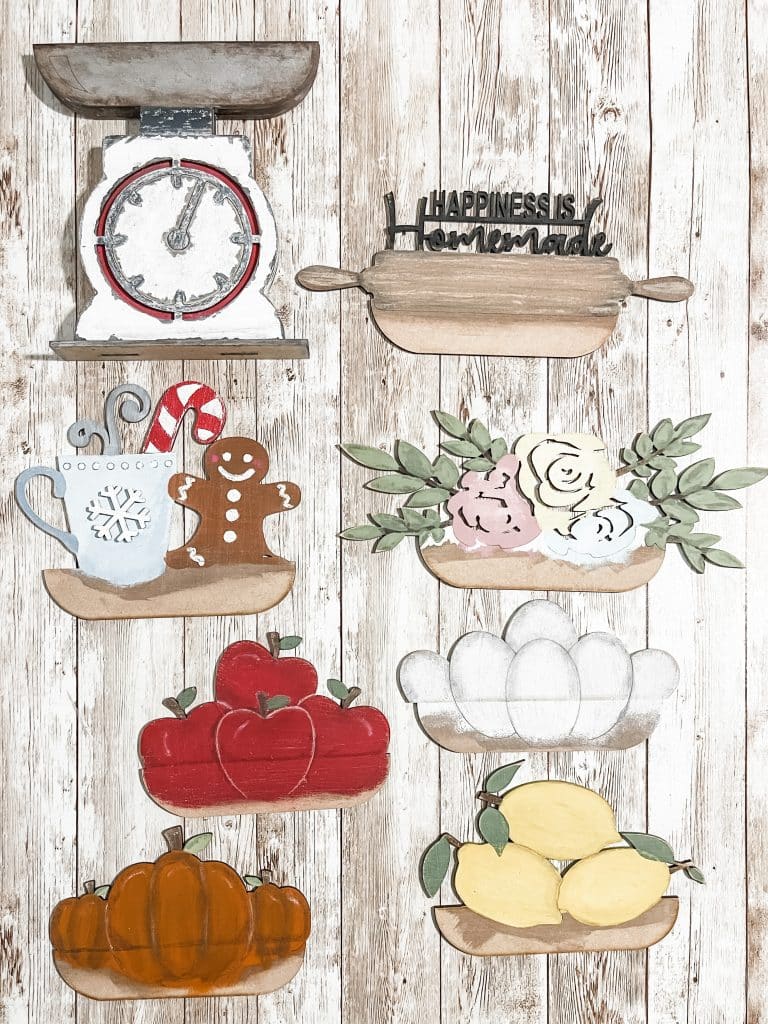 If I were to type out the process for each individual insert and you were to read the process for each insert, we would honestly be wasting our time.
Below, you'll see a picture of each finished insert with the finished scale. If you want the video tutorial for further instructions, you can scroll down just a bit and you'll find them there!
EGGS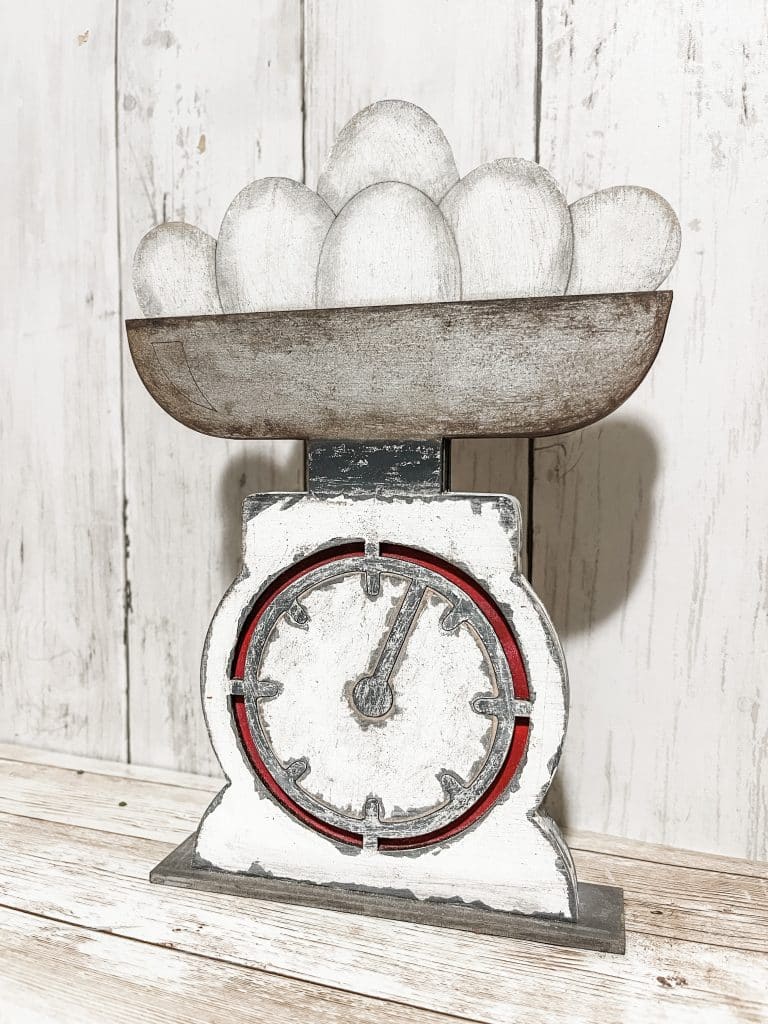 APPLES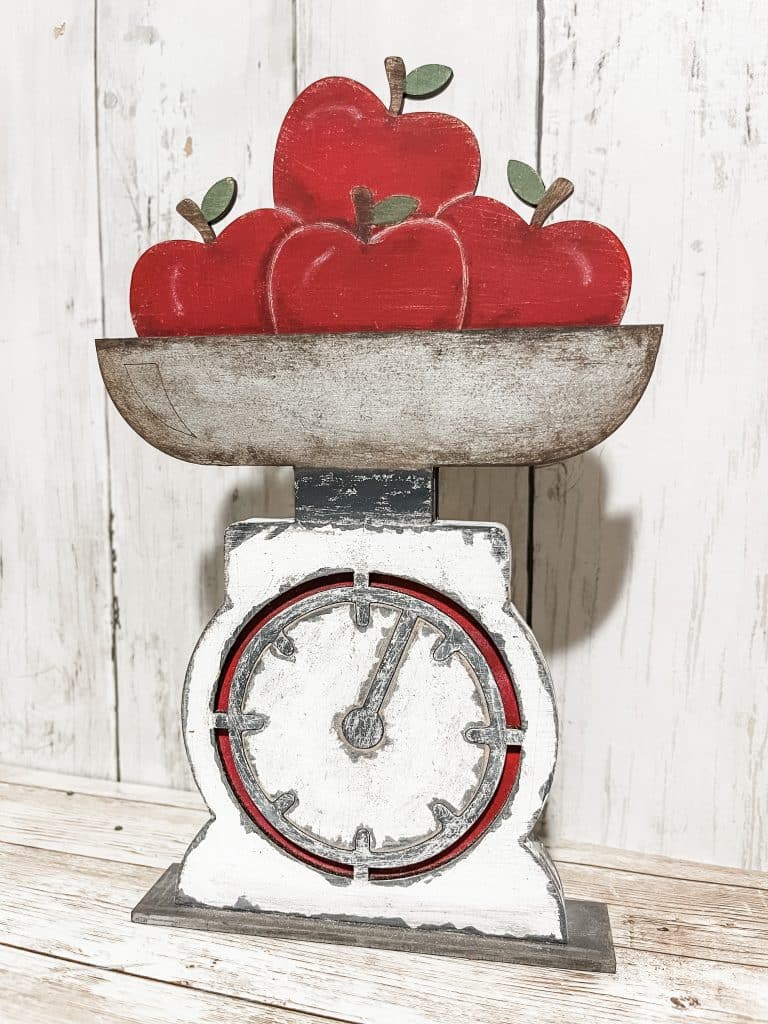 PUMPKINS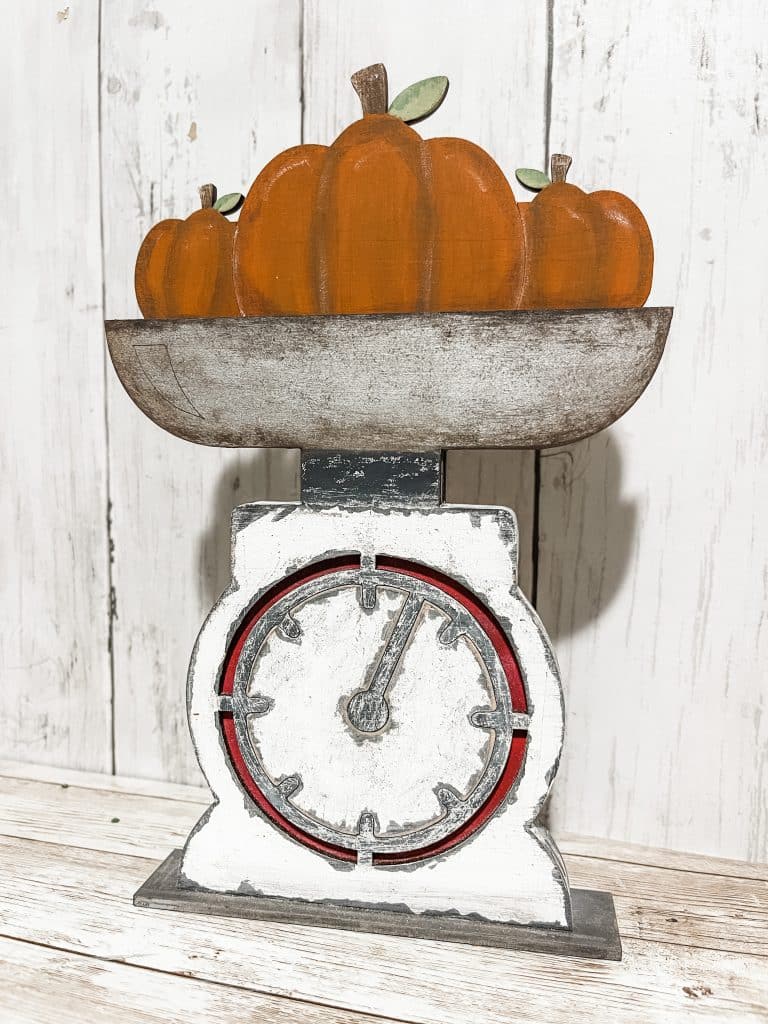 LEMONS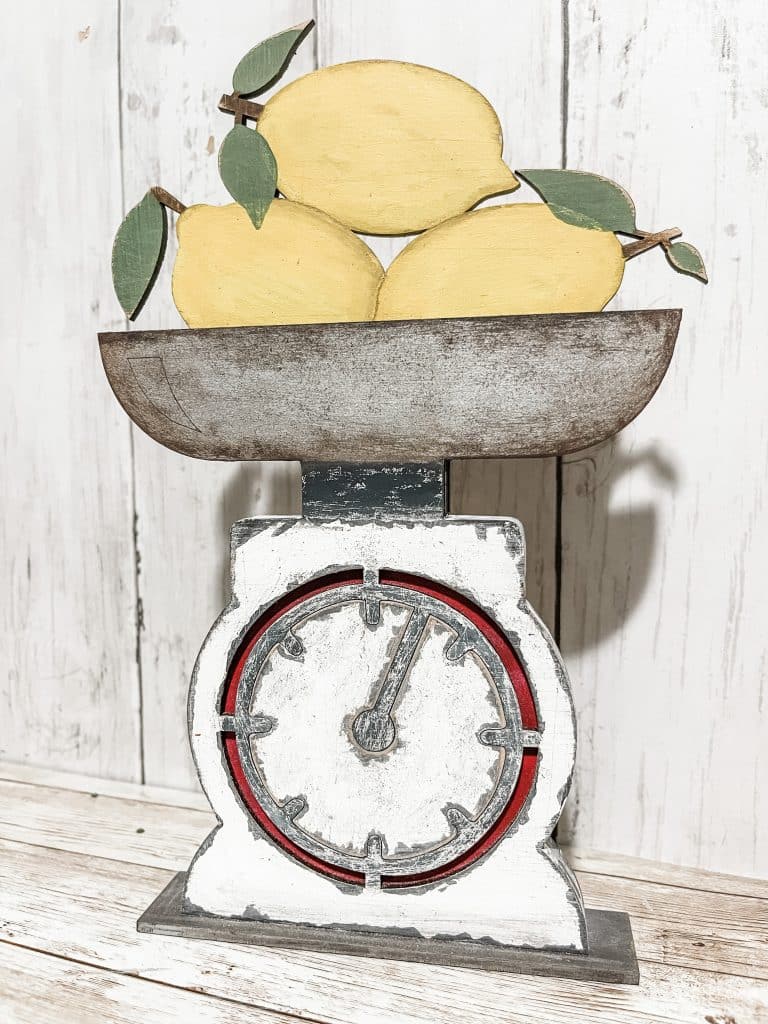 FLOWERS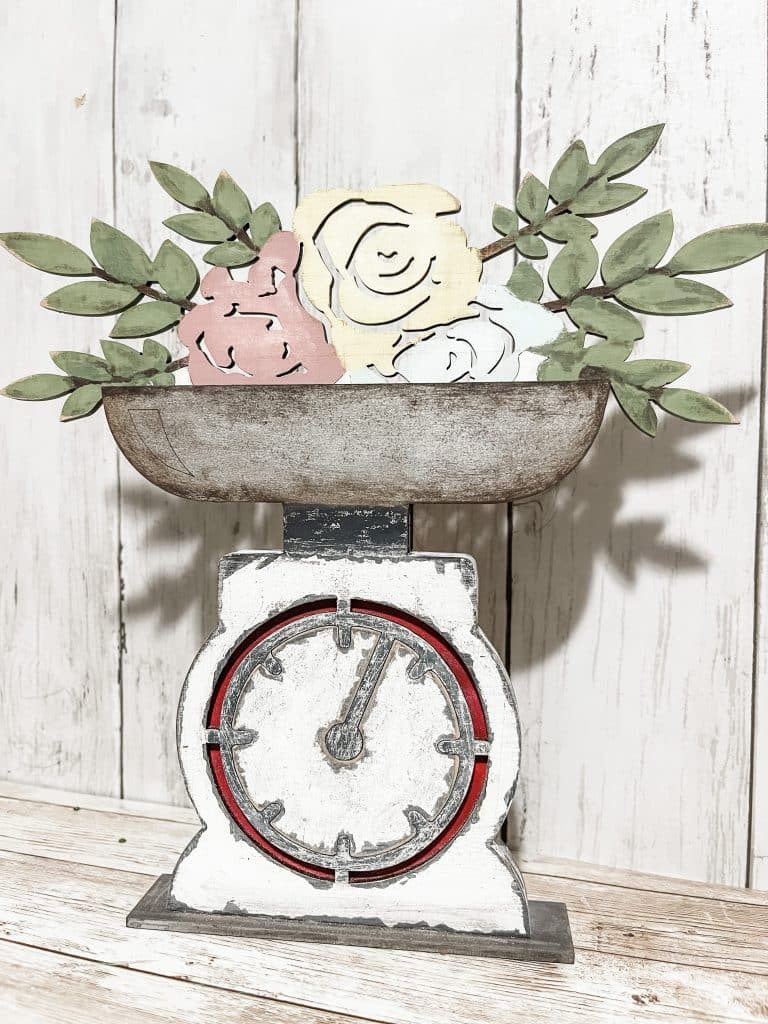 ROLLING PIN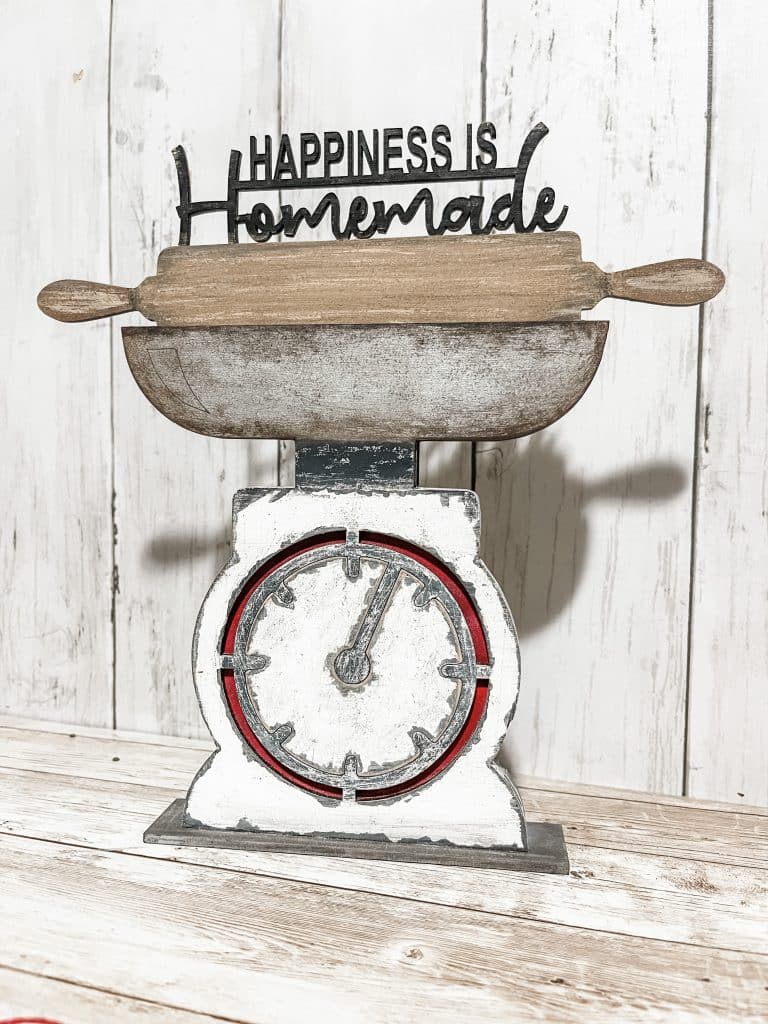 GINGERBREAD MAN AND MUG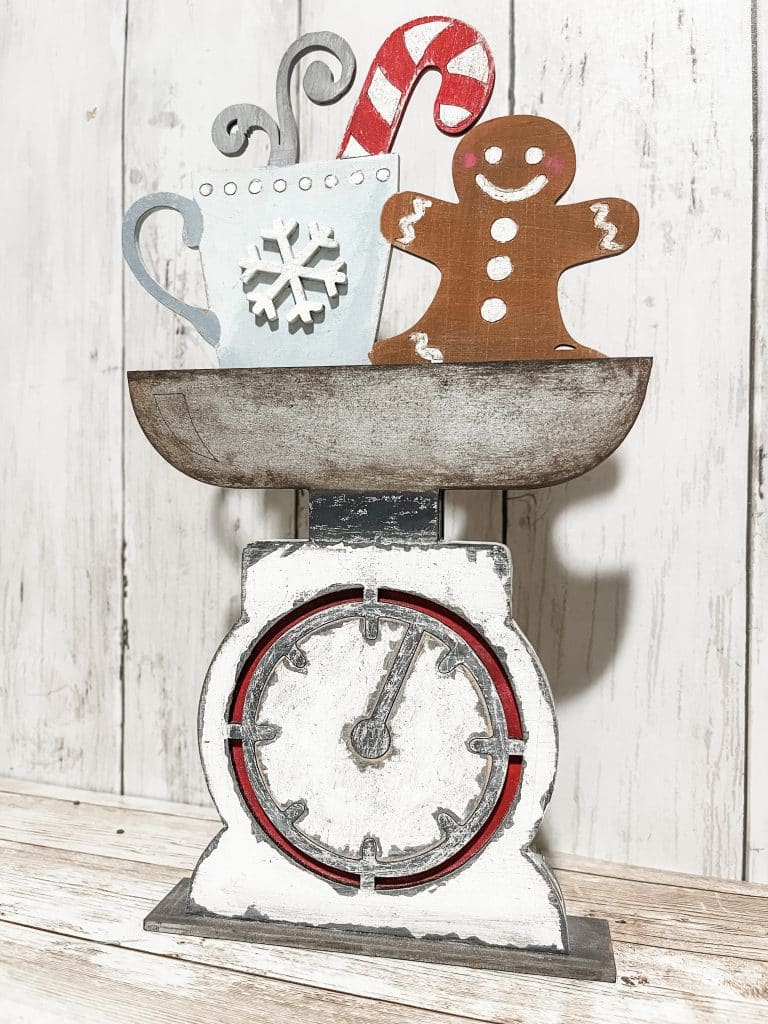 I hope you enjoyed this Interchangeable Decorative Farmhouse Scale as much as I did and decide to make it for yourself! I would love to see how yours turns out!
You should totally join my FREE Facebook group called On A Budget Crafts! It is a judgment-free community for DIY crafters to show off their projects and ideas.
Watch the DIY tutorial
I shared how to make this super adorable Interchangeable Decorative Farmhouse Scale during two LIVE videos on my Facebook page.
If you want to see the DIY process, craft along, or just join in on the fun conversations, you can watch the DIY tutorial videos on Facebook!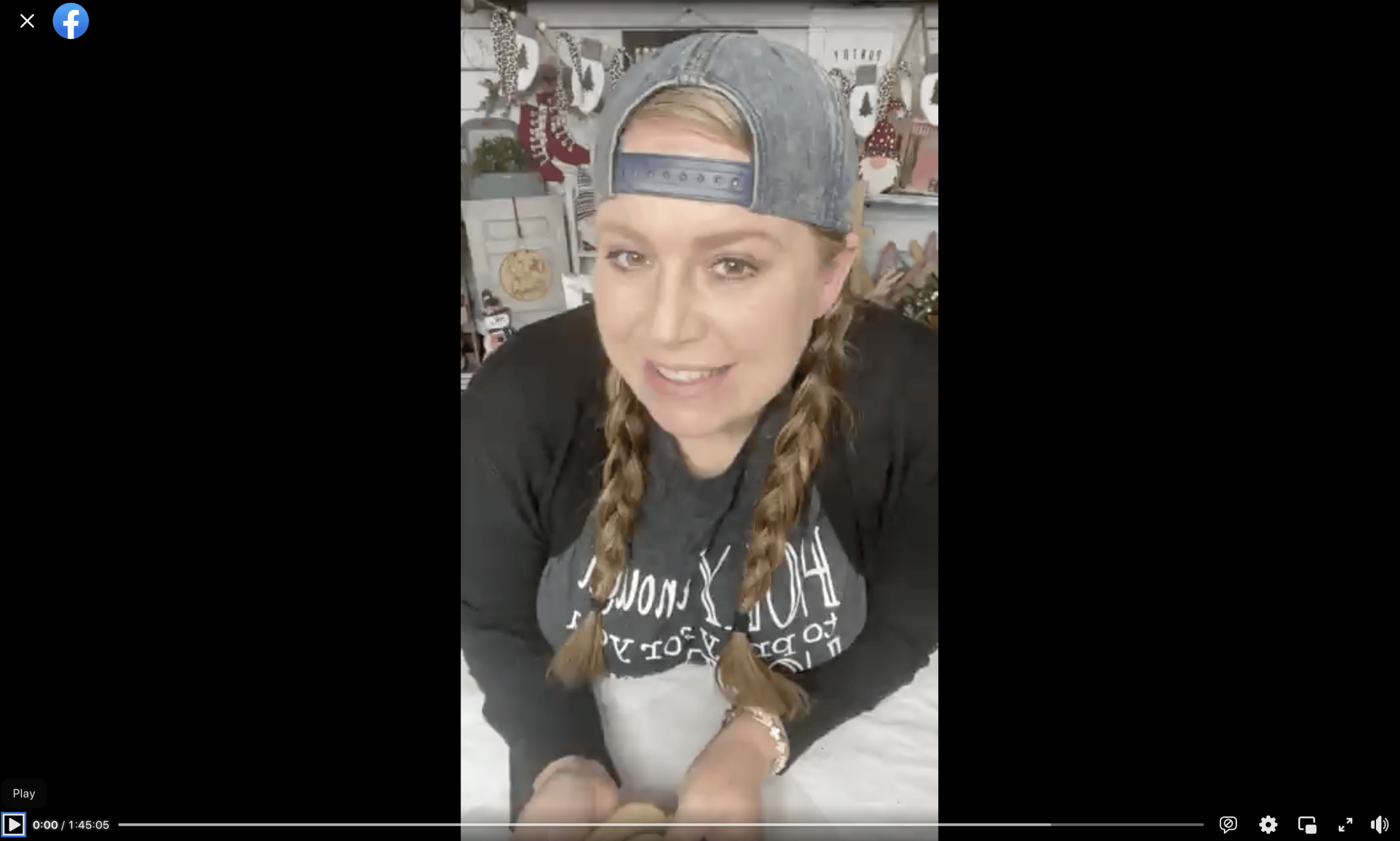 For this project, I will be using these items but you can substitute where you want.
"As an Amazon Associate, I earn from qualifying purchases."
Paint of choice

Variety of DecoArt paints

Gorilla Super Glue / E6000
Foam Sponges
Paint brushes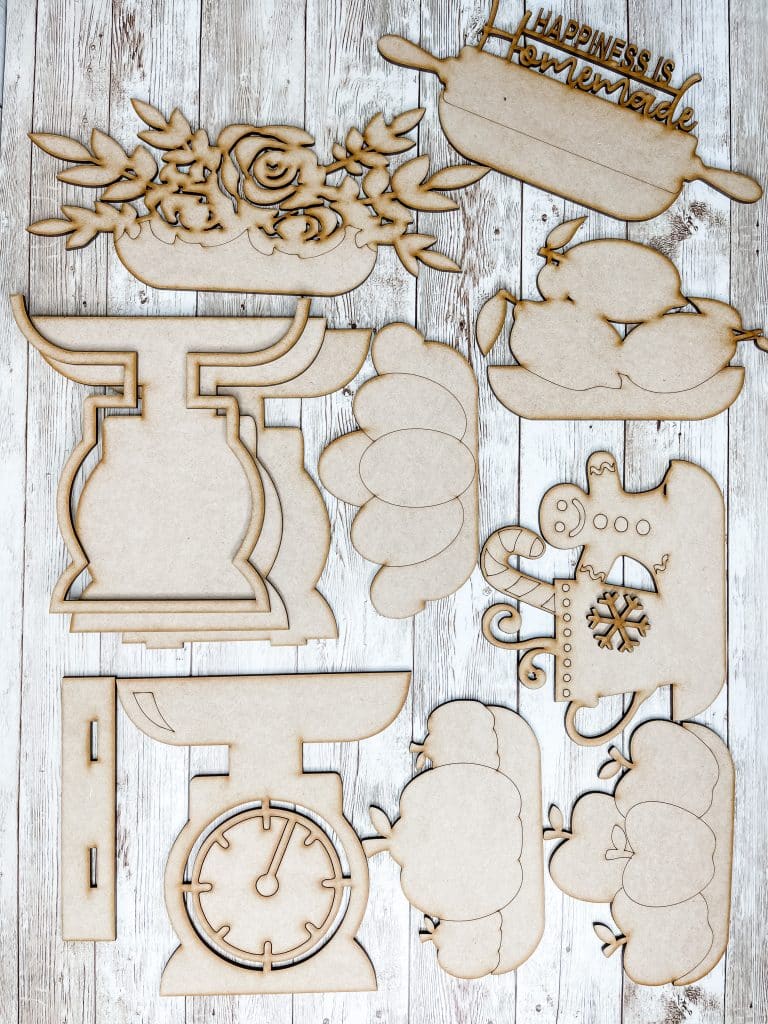 If you loved this DIY you might also like this DIY topiary!
Thanks for stopping by! XOXO Amber
You can also shop my ENTIRE AMAZON Favorites shop just click here! It's packed full of all the things I use and love. Here is the supply list I highly recommend every creative have on hand!!
Would you also pin my blog for later and get on my newsletter alerts? I would love to have you join my #craftycrew.
Inspired? Leave me a comment below! I love hearing from my readers!