DIY Cardboard Decorative Vases
Cardboard is probably one of the most essential supplies for any crafter to have, and these DIY cardboard decorative vases are all the proof you need to know why!
Yes, these adorable farmhouse vases were made entirely with cardboard, paint, and hot glue! That's it!
You can make them as big or as small as you want, depending on the size of cardboard pieces that you have, and you can use any colors to match your own personal style and vision!
How to make a DIY Cardboard Decorative Vases
You have to start this project by removing one side of the paper from your cardboard. You want to expose the corrugated center of the cardboard.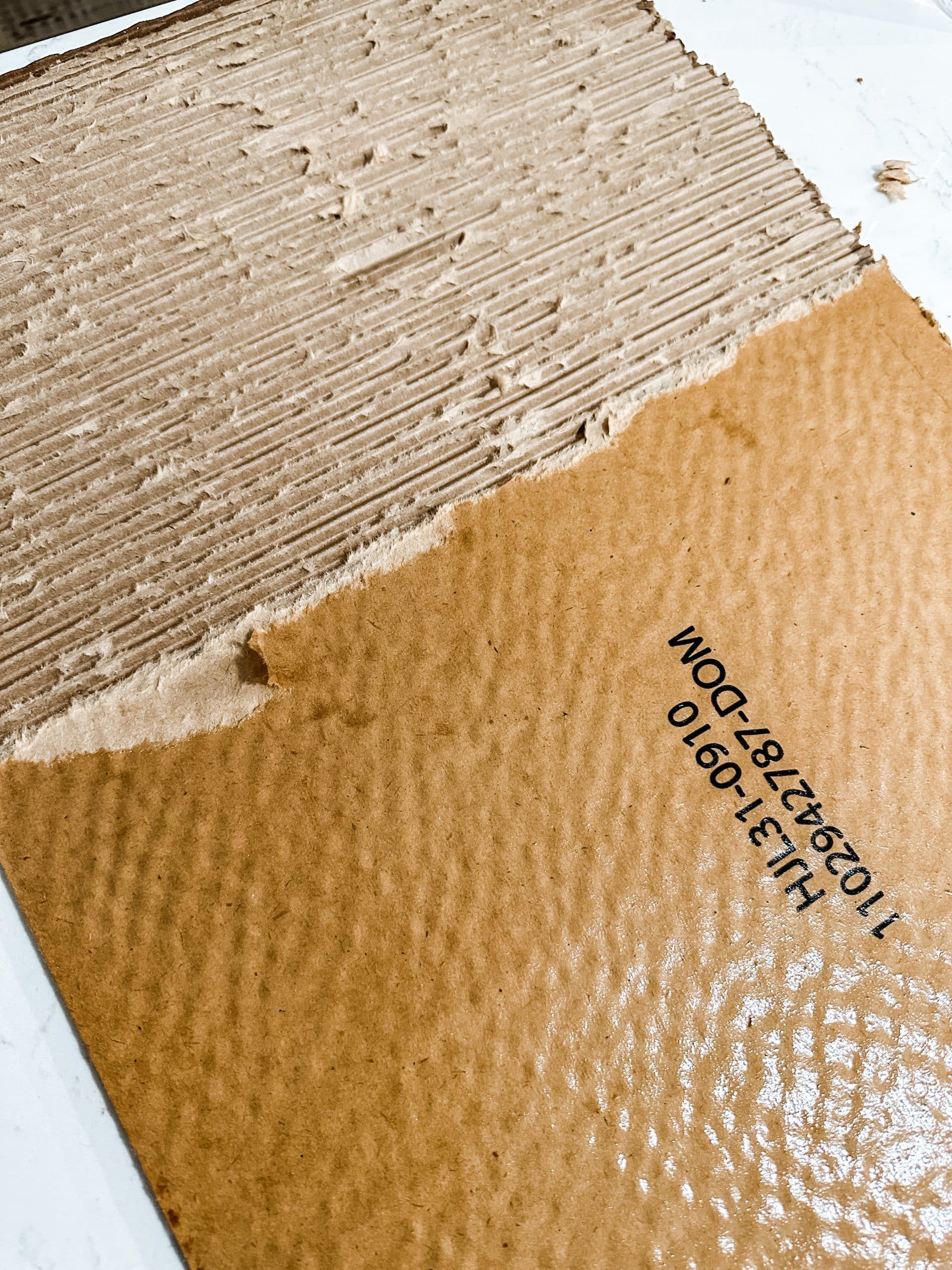 An alternative is to glue corrugated scrapbook paper onto a vase, but in my opinion that won't have the same farmhouse, rustic effect as using deconstructed cardboard.
You can remove the layer of paper by spraying the cardboard with water, let it soak in just a bit, then peel back the paper.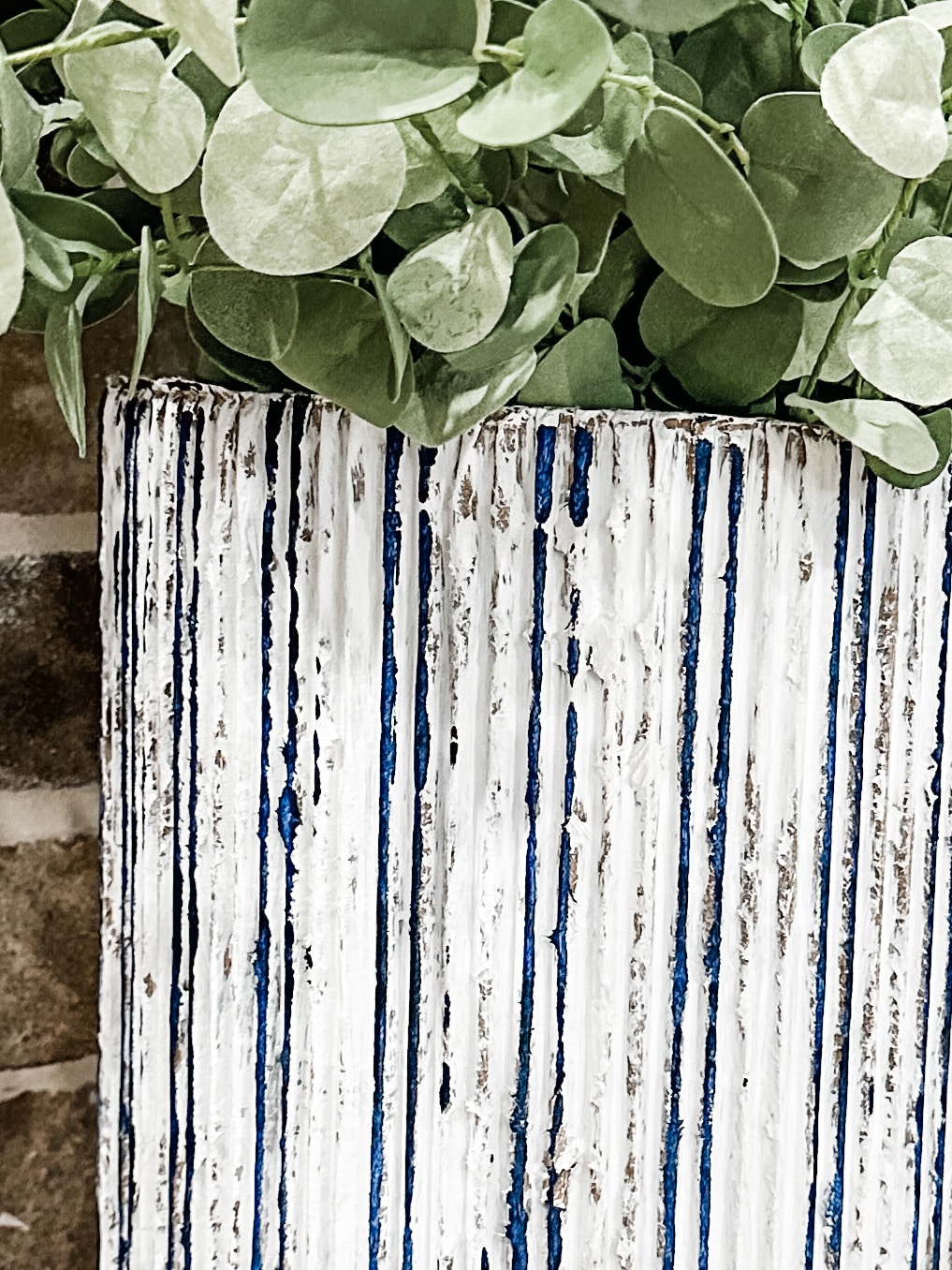 Allow the cardboard to dry, then use a dry paintbrush to apply a light, rough coat of silver paint to the cardboard. Let the silver paint dry, then follow up with white paint.
Again, you're not trying to get full coverage. You want the silver paint and brown from the cardboard to show through in some areas.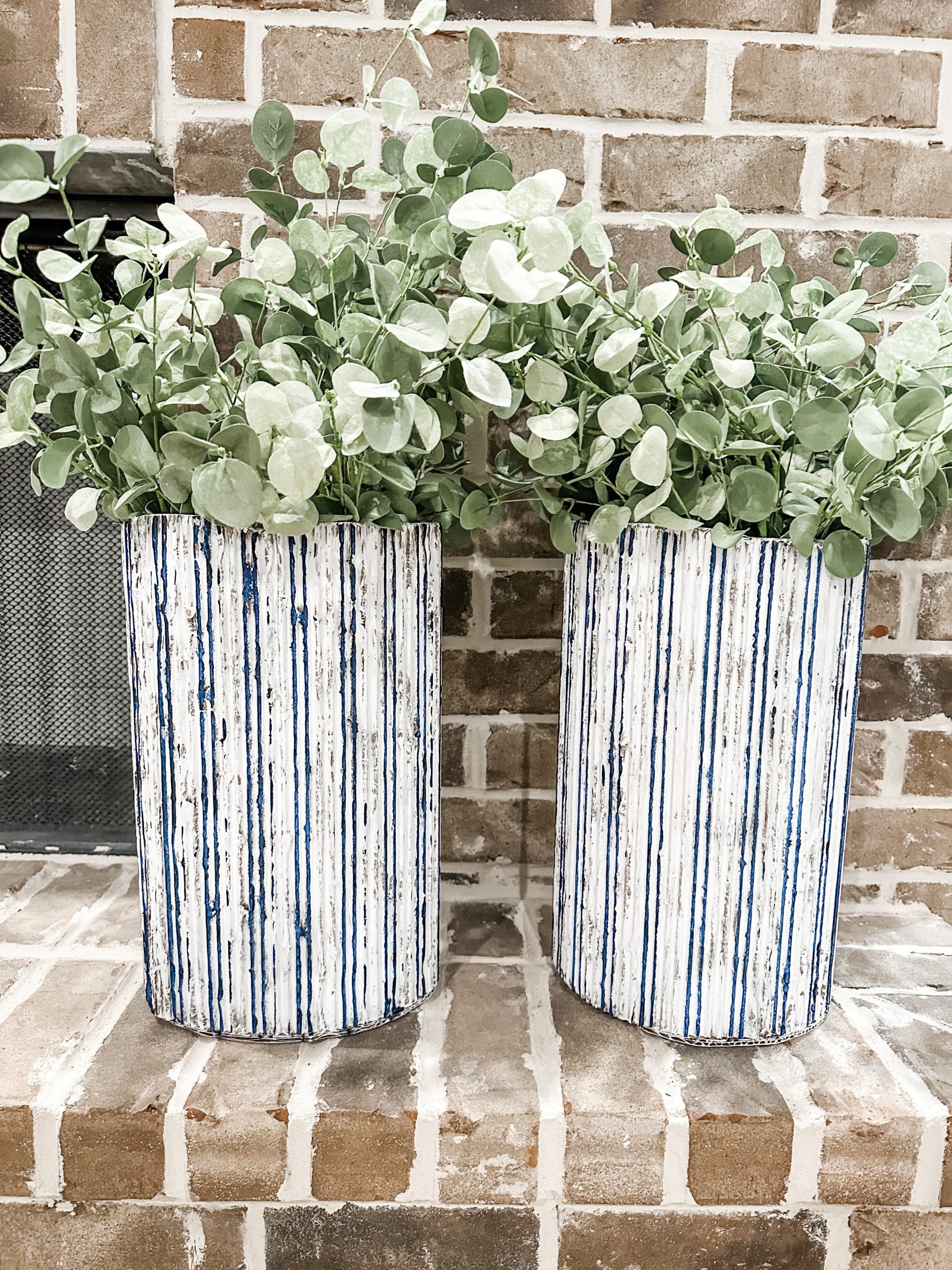 Bring it all together
Allow the white paint to dry, then bend and fold your cardboard to form your vase and glue the edges together. Hold the ends together until the glue dries and it is secure.
Brush a bit of white paint over the seam to make it less noticeable. Then, cut a circle the size of the inside of your cardboard vase and glue it to the bottom.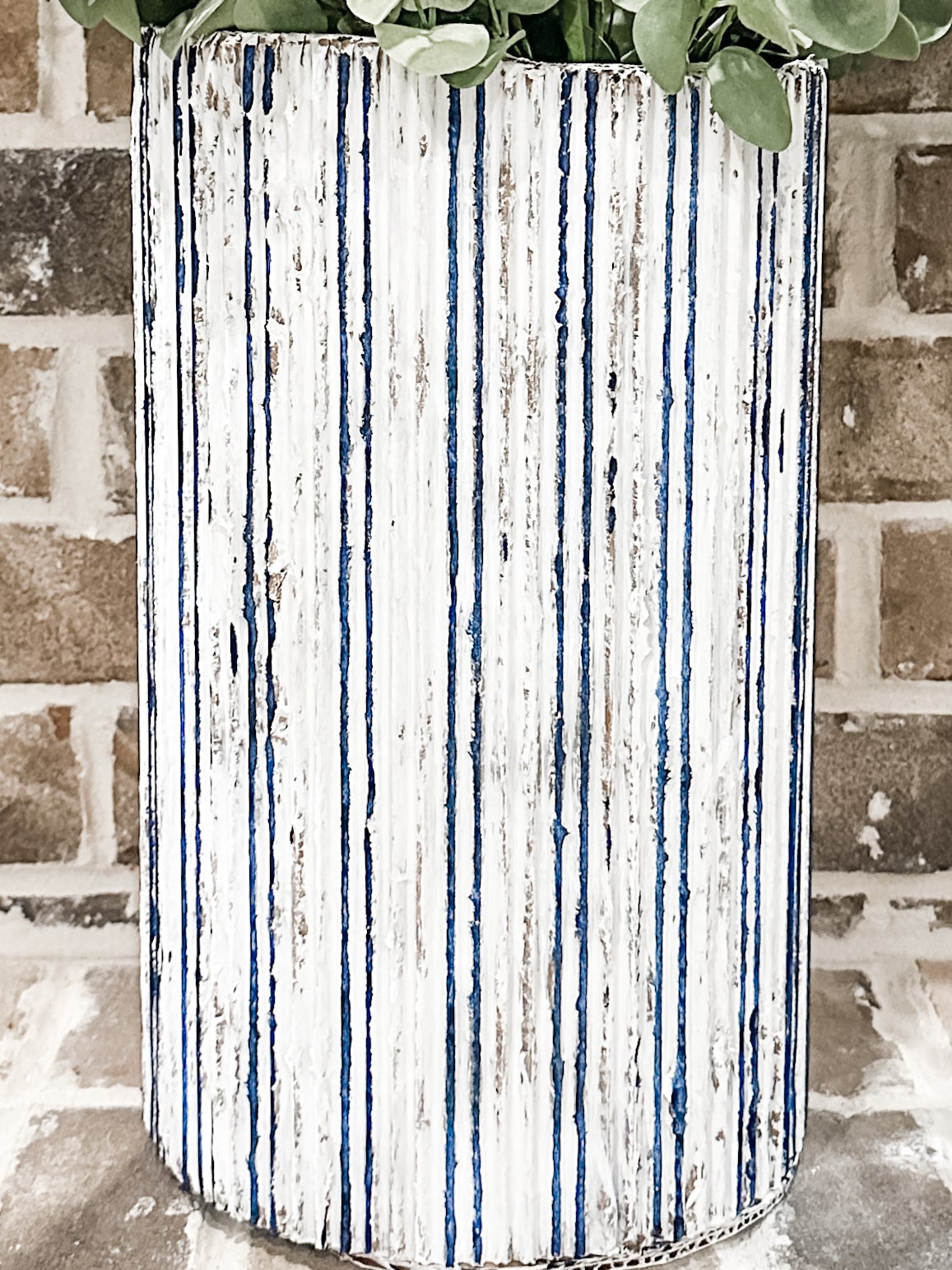 I went back over the cardboard with more white and silver paint to really layer it and create some dimension. Once that was dry, I painted the lines with navy paint.
Finally, I added in the greenery of my choice and put my new DIY cardboard decorative vases on my fireplace!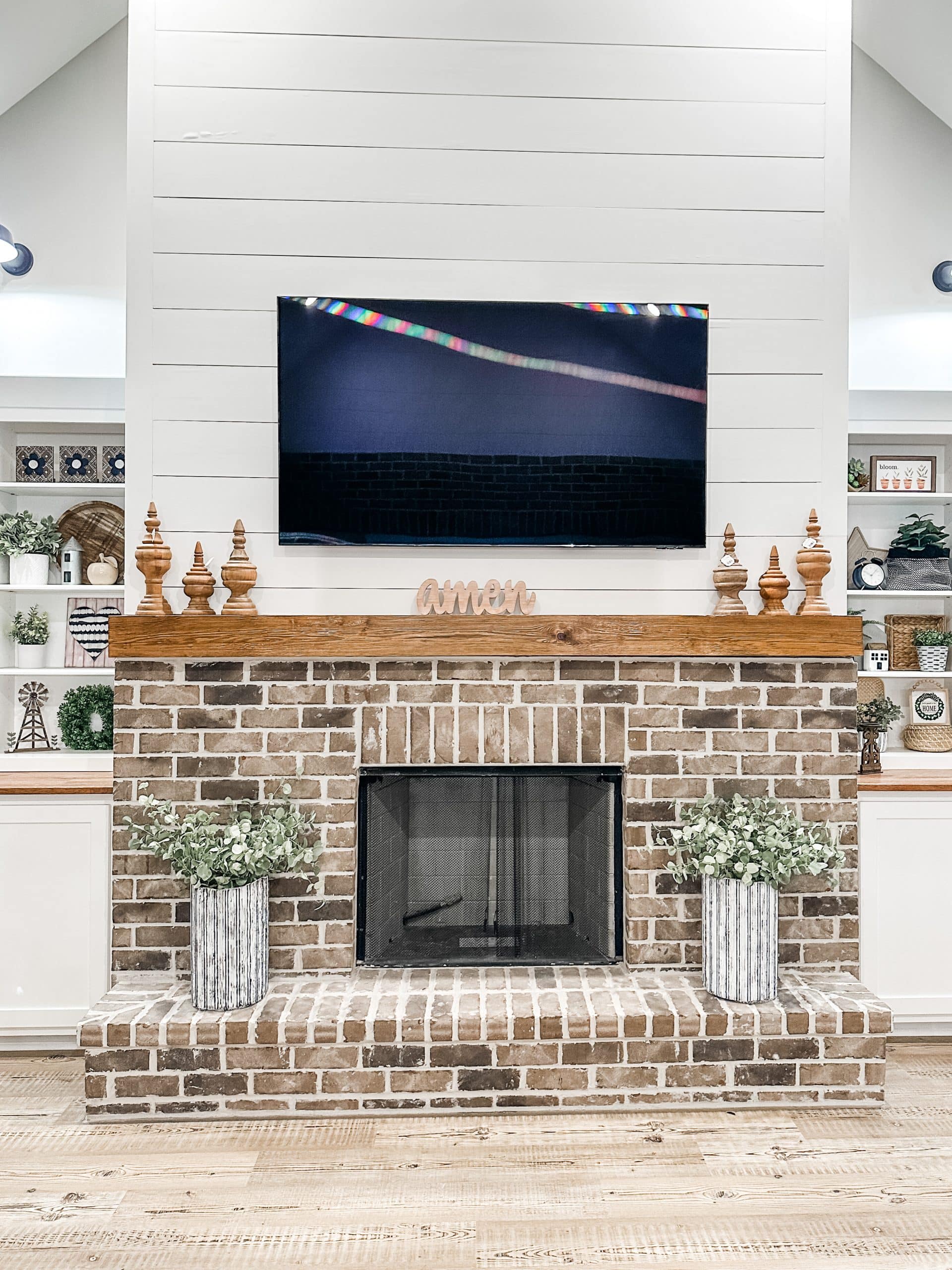 I hope you enjoyed these DIY Cardboard Decorative Vases as much as I did and decide to make them for yourself! I would love to see how yours turns out!
You should totally join my FREE Facebook group called On A Budget Crafts! It is a judgment-free community for DIY crafters to show off their projects and ideas.
I shared how to make these super cute DIY Cardboard Decorative Vases during a LIVE video on my Facebook page.
If you want to see the DIY process, craft along, or just join in on the fun conversations you can watch the DIY tutorial replay on Facebook!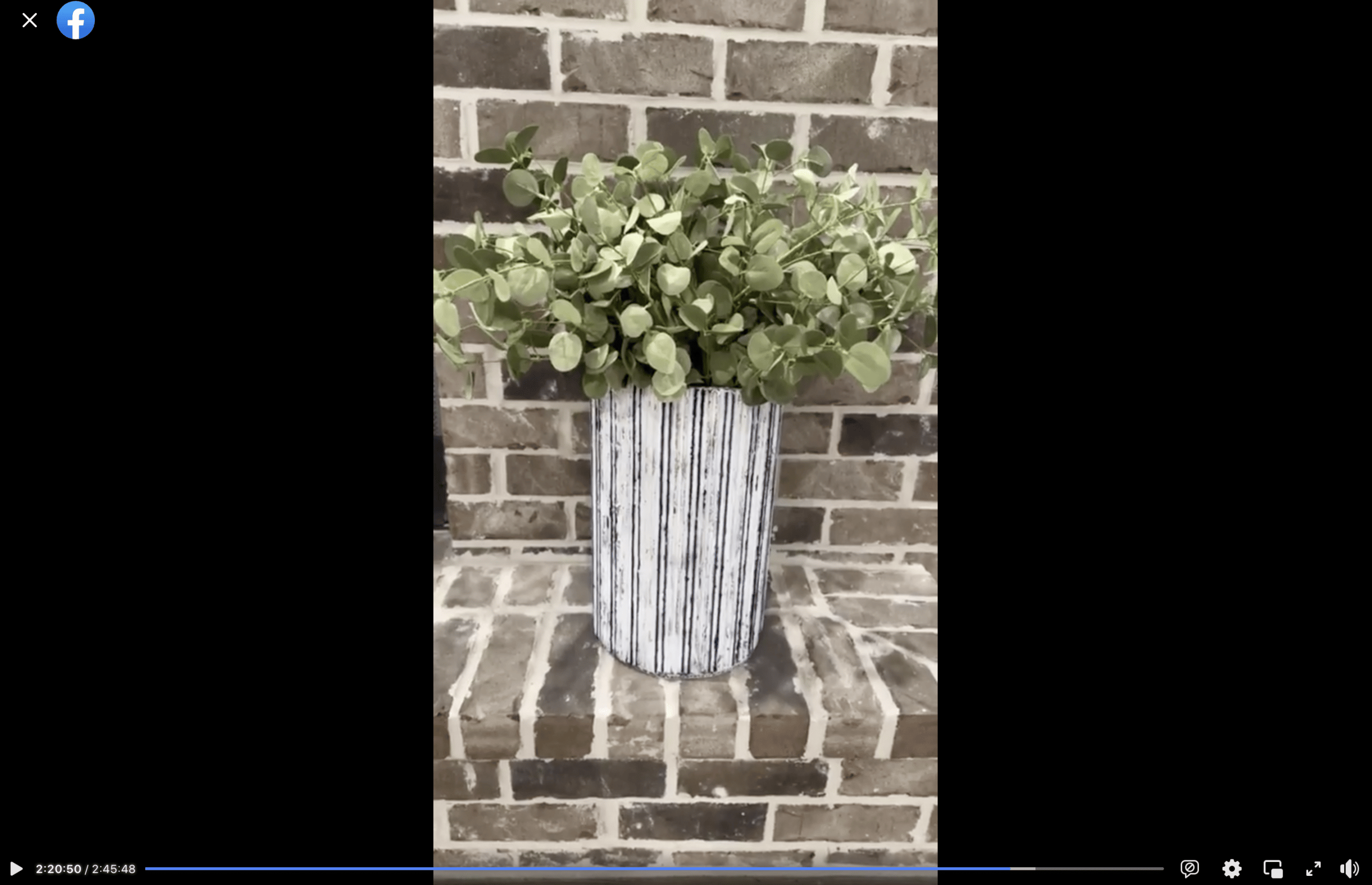 For this project, I will be using these items but you can substitute where you want.
"As an Amazon Associate, I earn from qualifying purchases."
Cardboard
Paint of choice

DecoArt White
DecoArt Midnite Blue
Silver Paint
If you loved these DIY Cardboard Decorative Vases you might also like this

Chippy Rosette Home Decor

!
Thanks for stopping by! XOXO Amber
You can also shop my ENTIRE AMAZON Favorites shop just click here! It's packed full of all the things I use and love. Here is the supply list I highly recommend every creative have on hand!!
Would you also pin my blog for later and get on my newsletter alerts? I would love to have you join my #craftycrew.
Inspired? Leave me a comment below! I love hearing from my readers!