DIY Farmhouse Bunny Decor
I just know you're going to love this DIY Farmhouse Bunny Decor because of how absolutely simple it is to bring to life (and how affordable it is too!)!
My goal in my business is to inspire others and give them the confidence to create home decor they love, while on a budget.
I know everyone's budgets are different, so I try to give a variety of projects from Dollar Tree crafts to Hobby Lobby clearance ideas, and now I even have craft kits you can use in your decor!
More Easter decor inspiration
I shared how to make this super adorable and simple DIY Farmhouse Bunny Decor during a LIVE video on my Facebook page.
If you want to see the DIY process, craft along, or just join in on the fun conversations, you can watch the DIY tutorial replay on Facebook!
For this project, I will be using these items, but you can substitute where you want.
"As an Amazon Associate, I earn from qualifying purchases."
Dollar Tree 4×6 House Shaped Photo Frame
Dollar Tree Metal Bunny
Scrapbook Paper
Dollar Tree Tumbling Tower Blocks
Dollar Tree Jute Twine
Greenery
Buffalo Check Ribbon
15mm Half Wood Beads
Mod Podge
Apple Barrel Burnt Umber Acrylic Paint
Apple Barrel Country Grey Acrylic Paint
Waverly Ink Chalk Paint
Waverly White Chalk Paint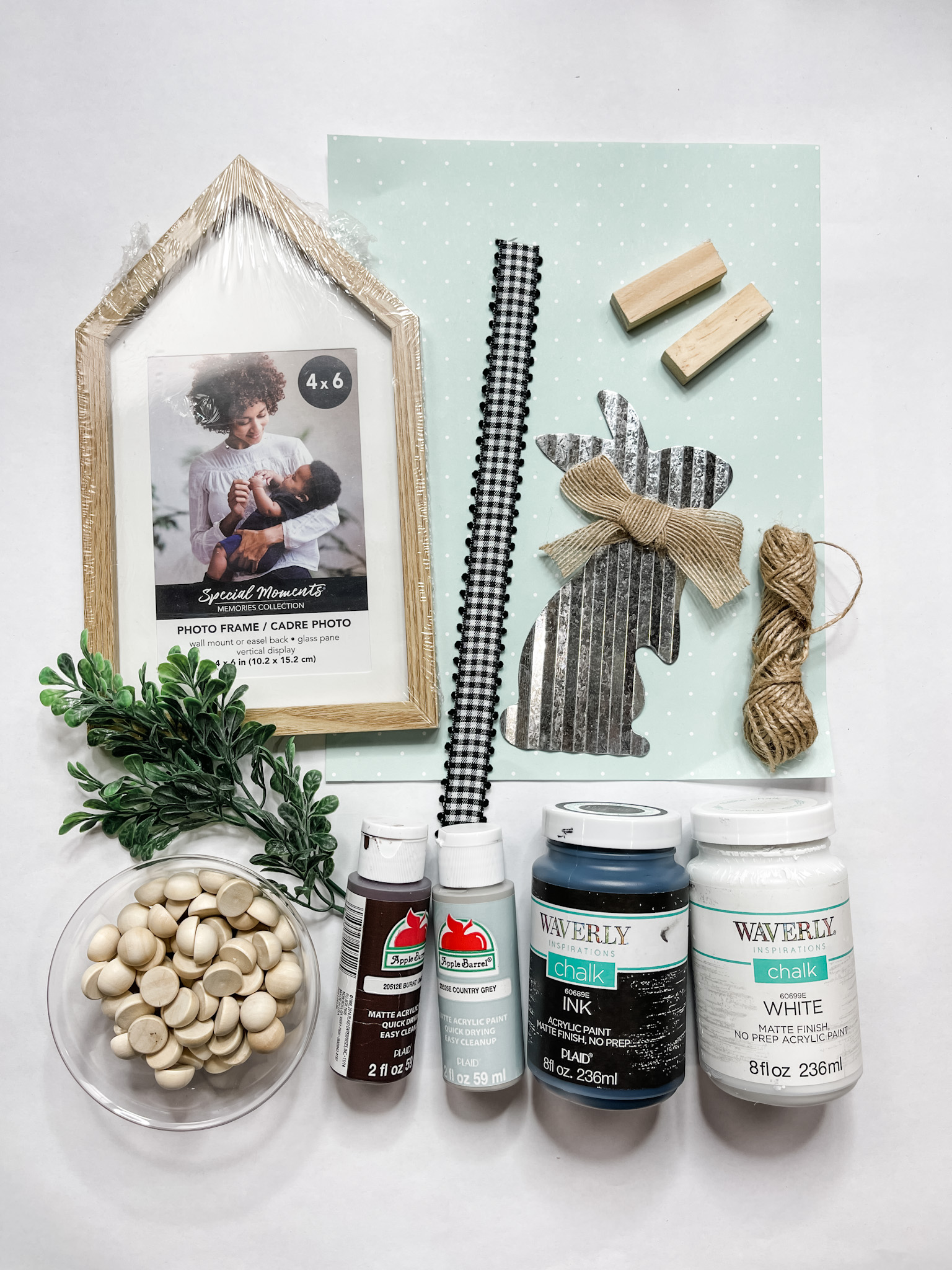 How to make a Farmhouse Bunny Decor
I started this adorable farmhouse Easter/spring decor project by cutting the scrapbook paper to be the same size and shape as the cardboard backing of the house-shaped picture frame.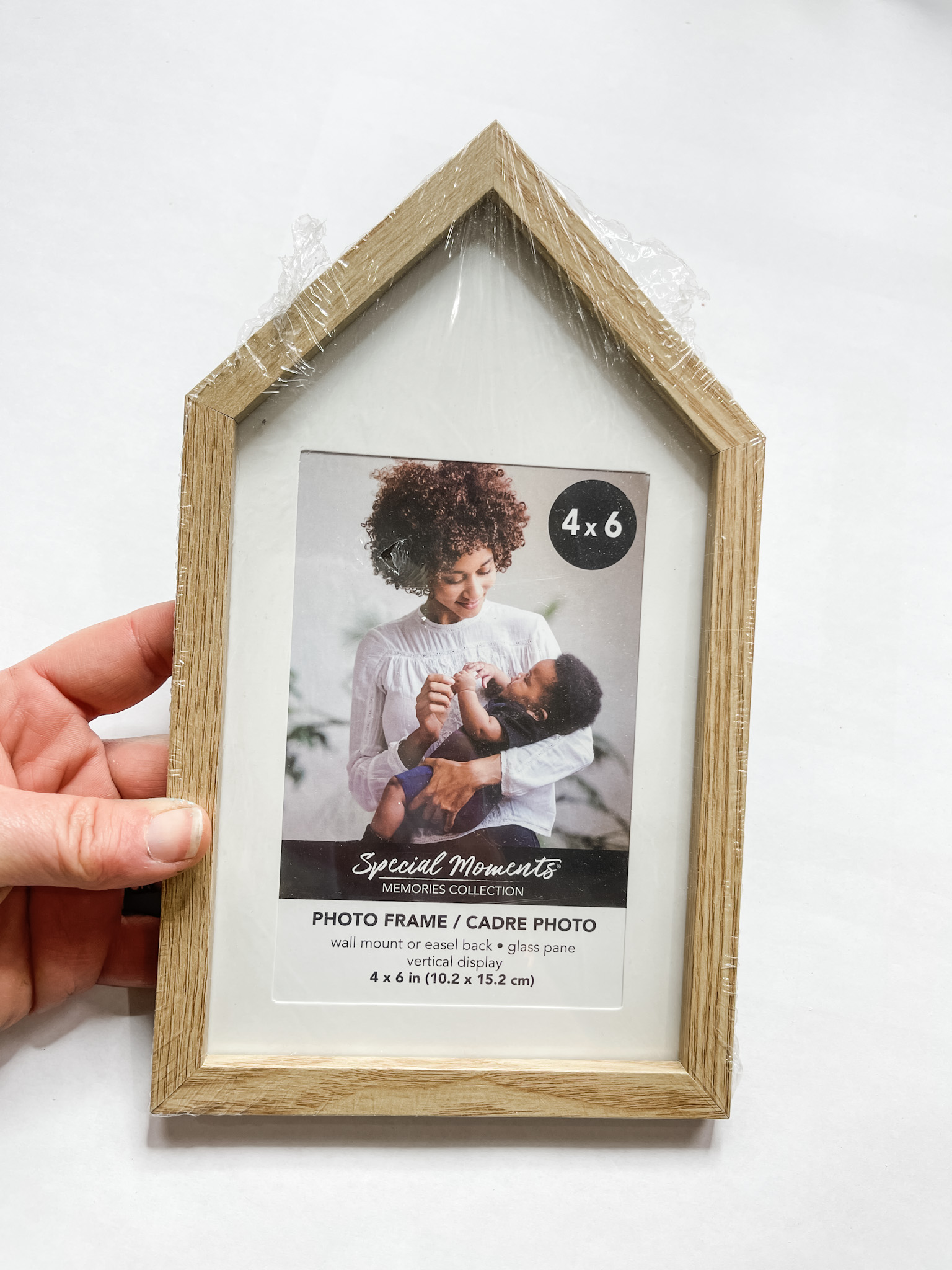 Then, I applied a coat of Mod Podge directly onto the cardboard backing and placed the scrapbook paper piece onto the Mod Podge.
Use a rolling pin to smooth out any wrinkles or creases in the scrapbook paper, then allow the Mod Podge to dry. I like to use my heat gun to speed up the drying process.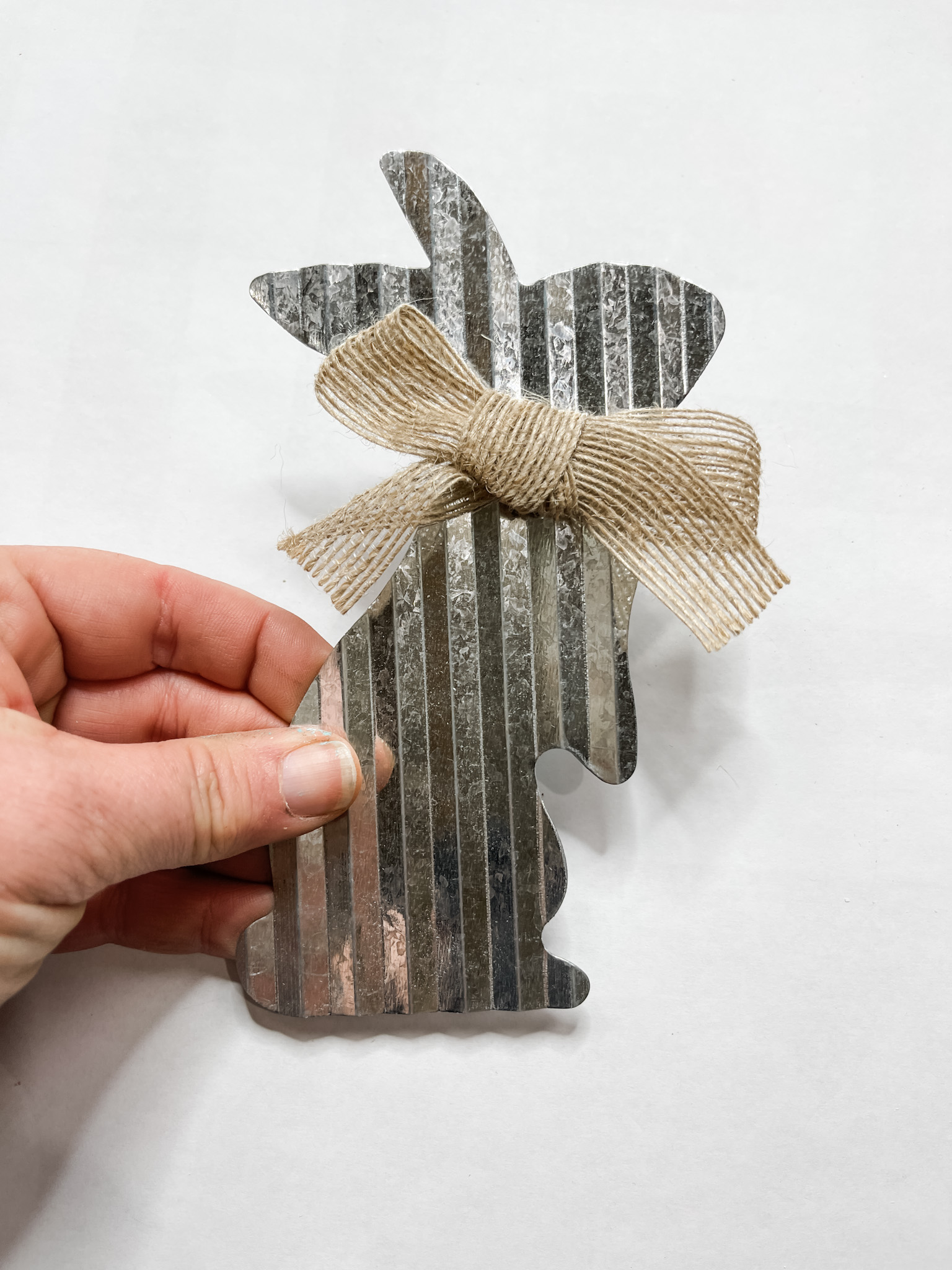 Next, I worked on the metal bunny. I removed the burlap bow and painted the metal bunny with Waverly Ink Chalk Paint.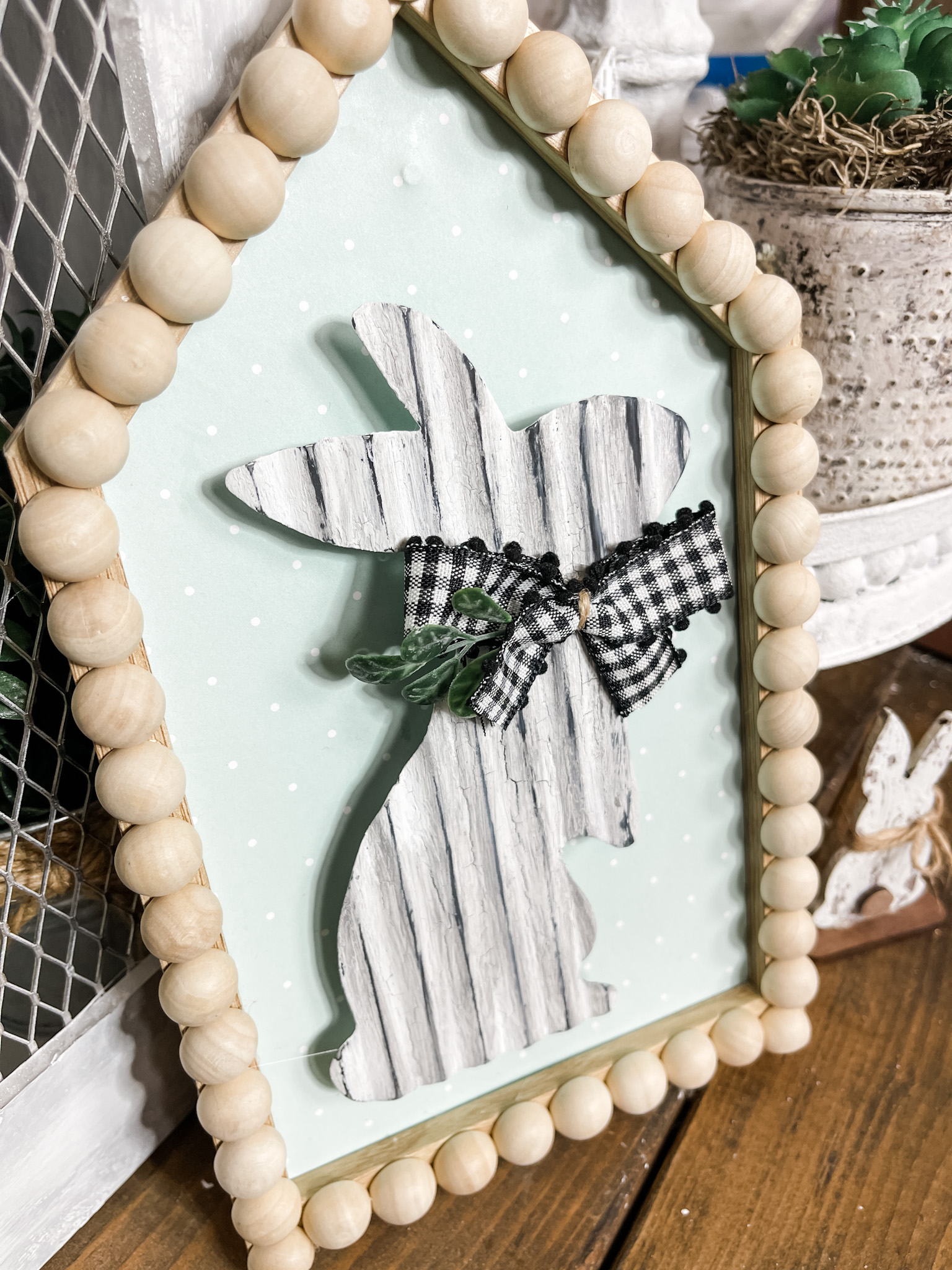 Once the black paint was dry, I painted a coat of Waverly white chalk paint onto the bunny. Then, I used a wet wipe to remove the white paint from the ridges of the metal bunny to create a distressed finish.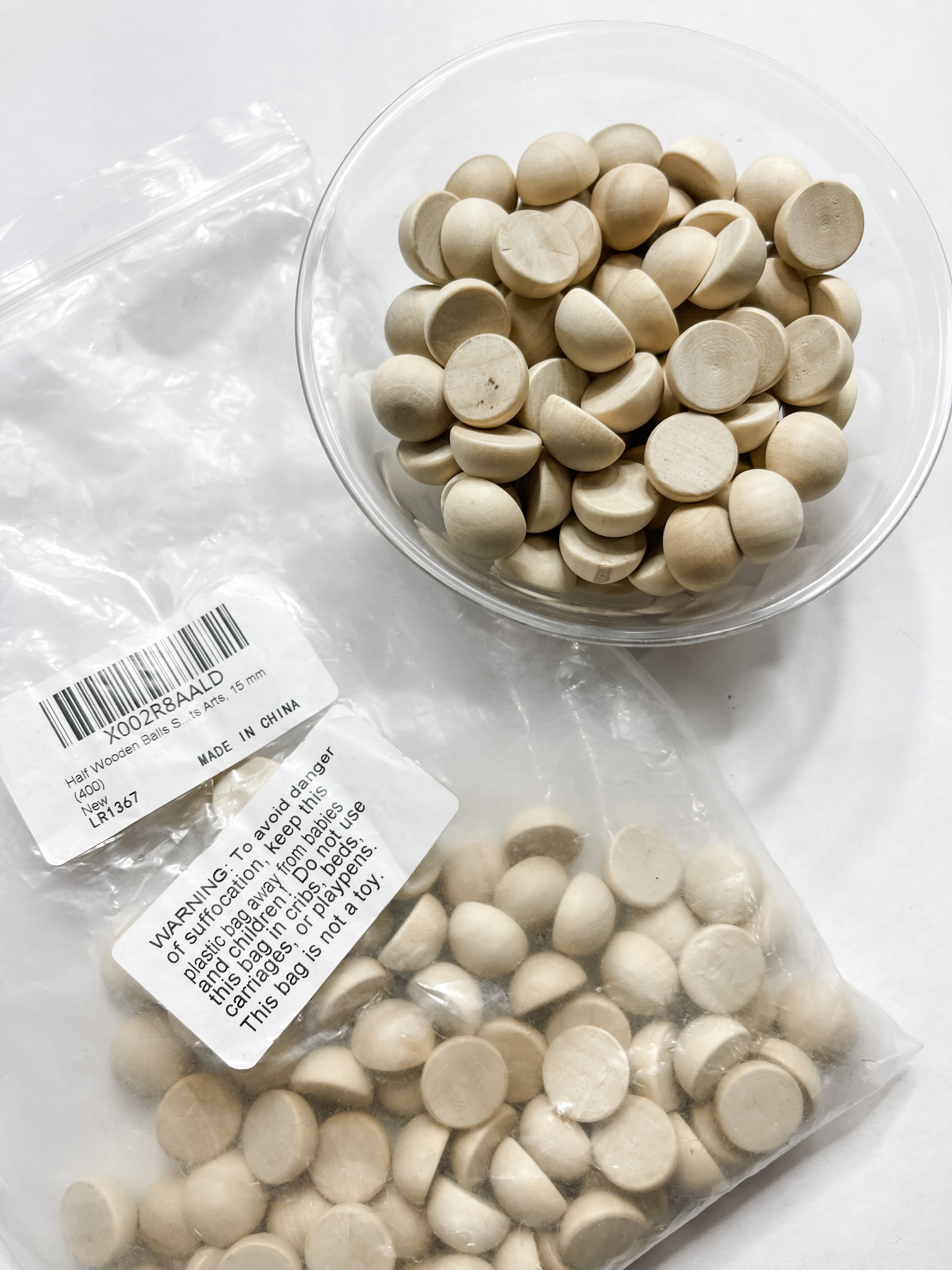 Bring it all together
I worked on the picture frame next. To embellish and add some extra detail, I hot glued 15mm half wood beads to the front of the picture frame.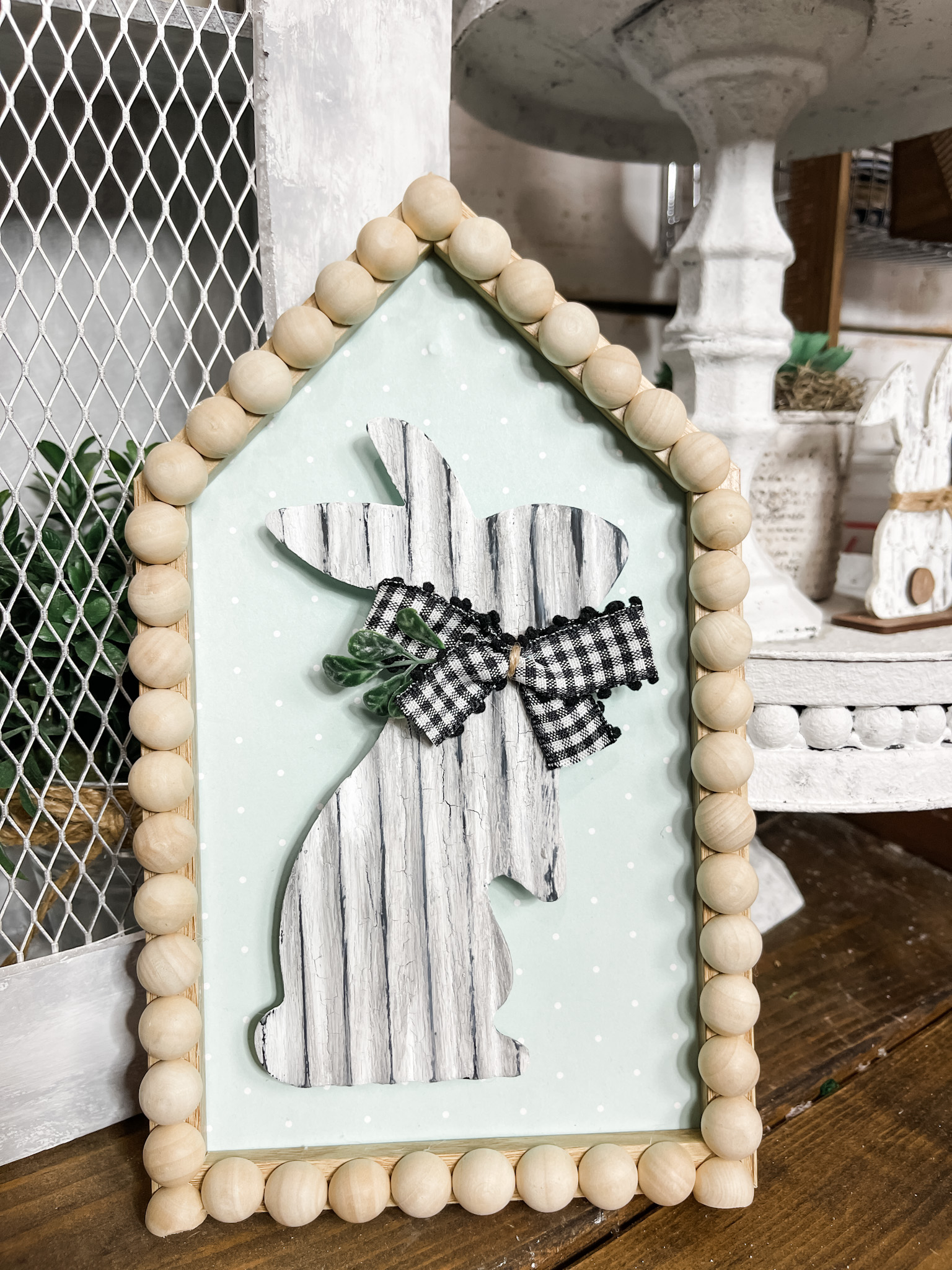 Once the beads were all secured in place, I put the decoupaged cardboard backing into the picture frame. Then, I glued a Tumbling Tower block to the back of the metal bunny and glued it to the center of the picture frame.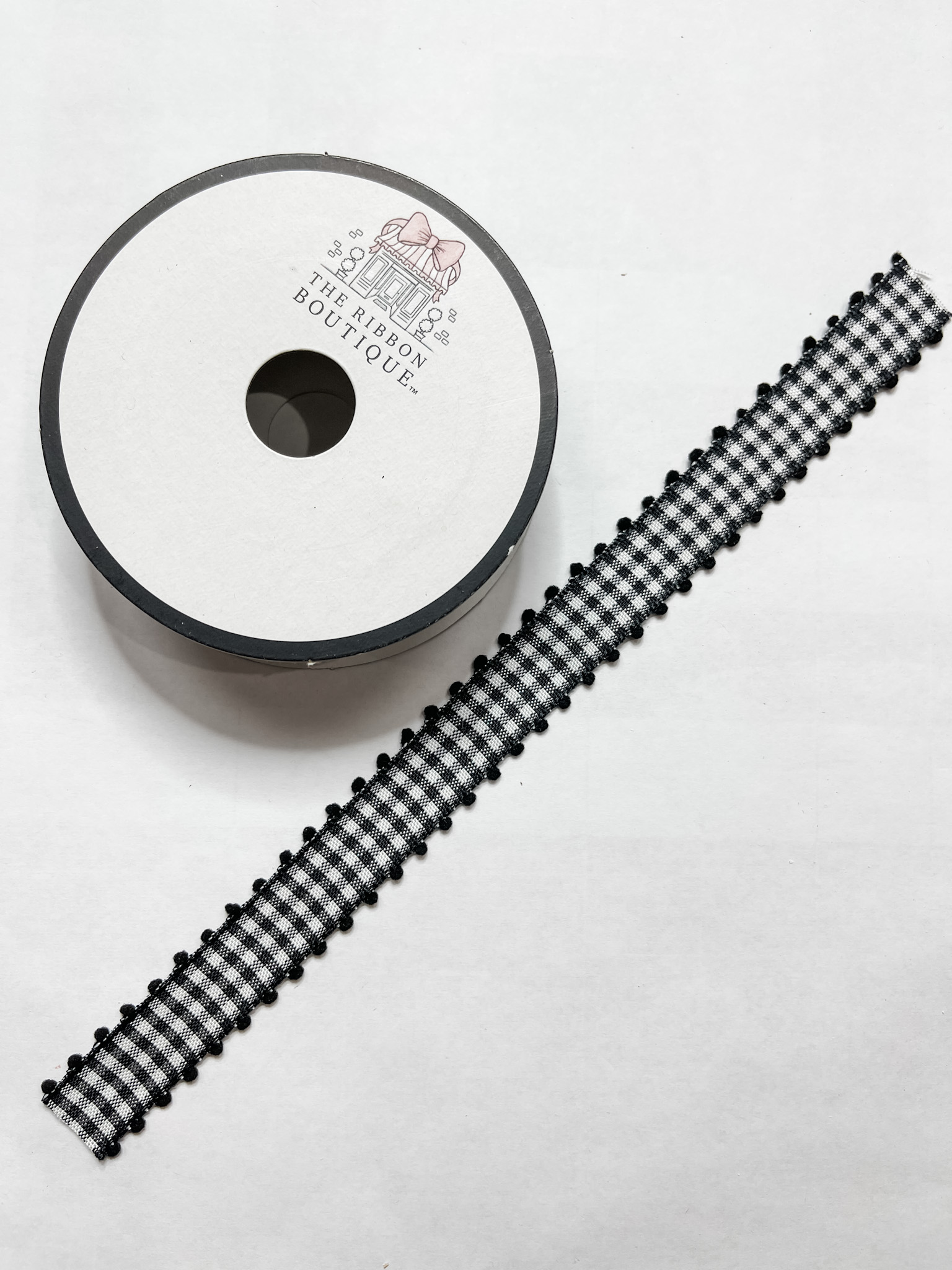 Lastly, I tied a little bow out of the black buffalo check ribbon, secured it with a piece of jute twine, and glued it with a small piece of greenery to the metal bunny's neck!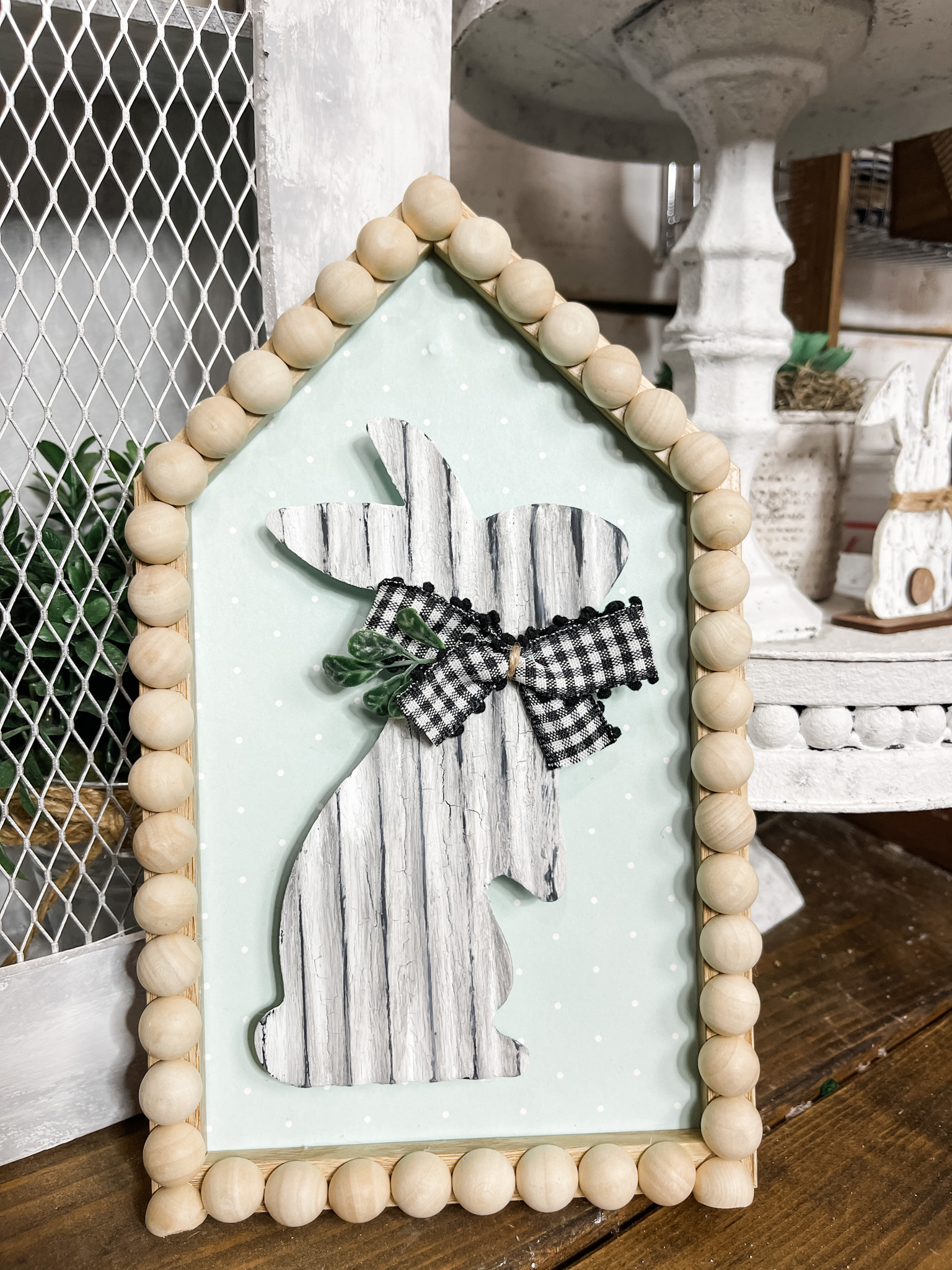 I hope you enjoyed this Farmhouse Bunny Decor as much as I did and decide to make it for yourself! If you do, I would love to see how yours turns out!
You should totally join my FREE Facebook group called On A Budget Crafts! It is a judgment-free community for DIY crafters to show off their projects and ideas.
If you loved this DIY, you might also like these DIY ideas!
Thanks for stopping by! XOXO Amber
You can also shop my ENTIRE AMAZON Favorites shop just click here! It's packed full of all the things I use and love. Here is the supply list I highly recommend every creative have on hand!!
Would you also pin my blog for later and get on my newsletter alerts? I would love to have you join my #craftycrew.
I email alerts about new blogs like this DIY Easter Door Wreath so you're always up to date on fun, new DIY ideas!
Inspired? Leave me a comment below! I love hearing from my readers!

Join my free "ON A BUDGET CRAFTS" Facebook group!