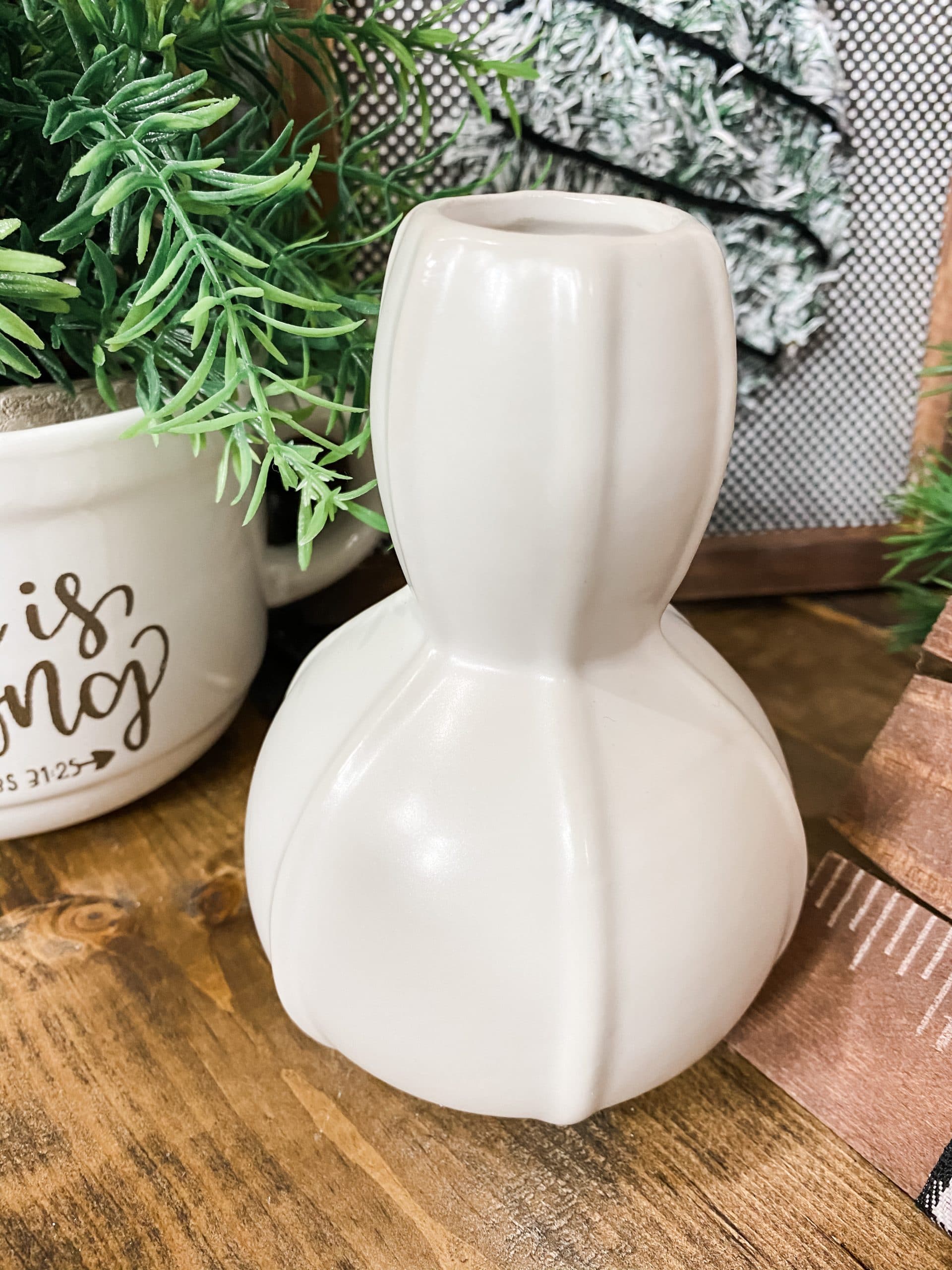 Oh my gosh, this is probably the easiest Dolar Tree DIY I have ever done! It turned out SO CUTE, though, so I'm so excited to share with you how to make a Dollar Tree Vase DIY Christmas Snowman!
The only "special" tool you'll need to make this adorable Snowman Vase is a hot glue gun! If you're new to DIY crafting, or you aren't very good at the more difficult techniques, this is definitely the Christmas craft for you!
Watch the Replay
This Christmas DIY is so easy, you might not even need to watch the video, but if you want to, you can totally watch the Facebook LIVE replay!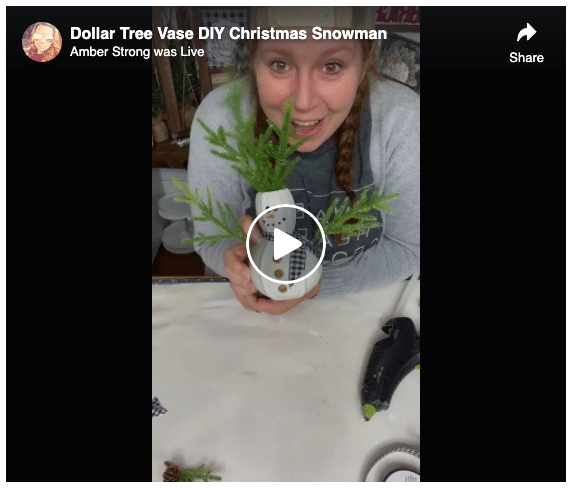 For this project, I will be using these items but you can substitute where you want.
"As an Amazon Associate, I earn from qualifying purchases."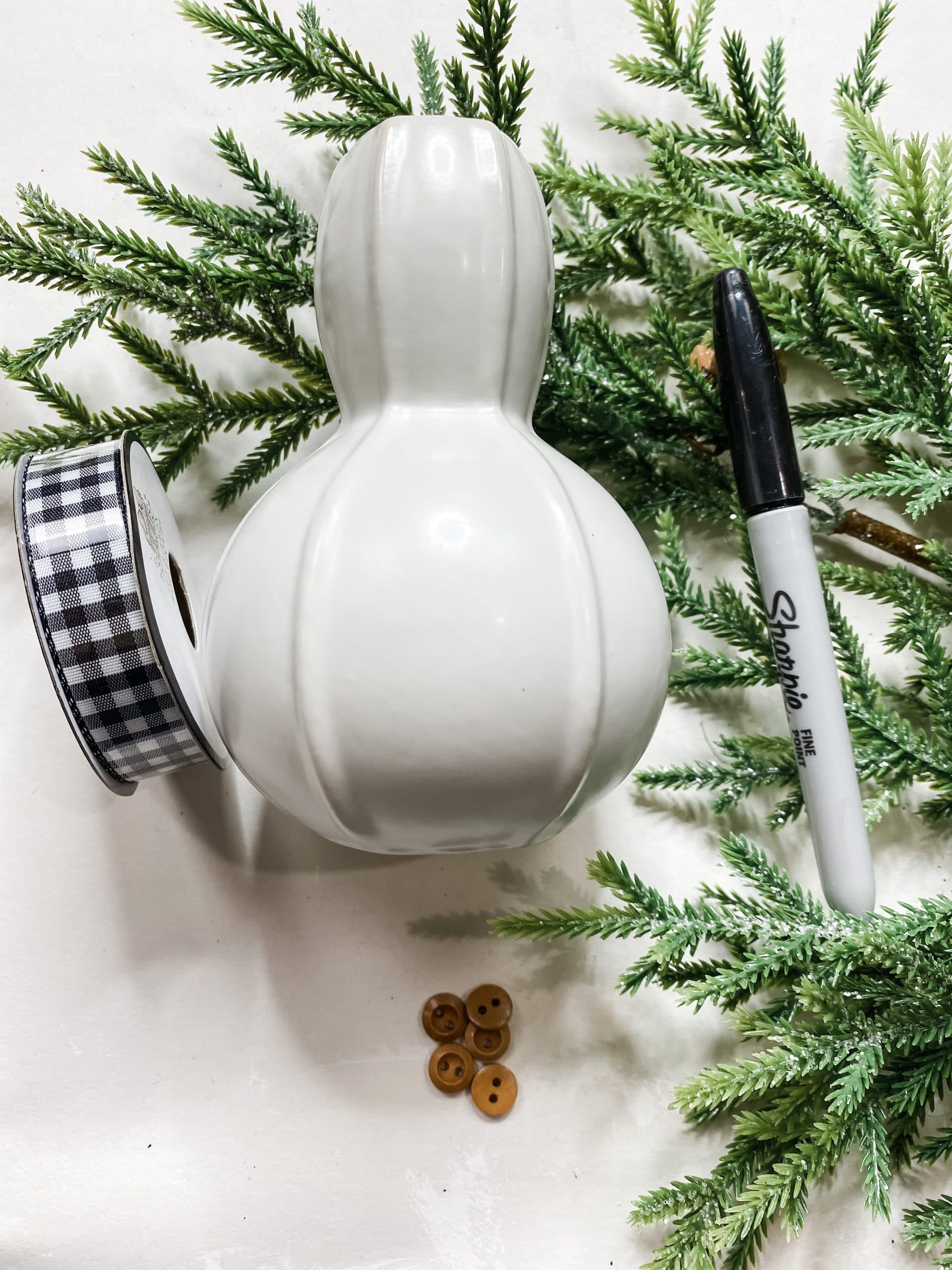 Let's get started!
The great thing about this Dollar Tree vase is that it is already white, so we can start by adding the snowman's face without having to paint the entire vase! I just used a black Sharpie marker and drew the eyes and mouth of the snowman. Then, I use some orange paint and painted a little carrot nose!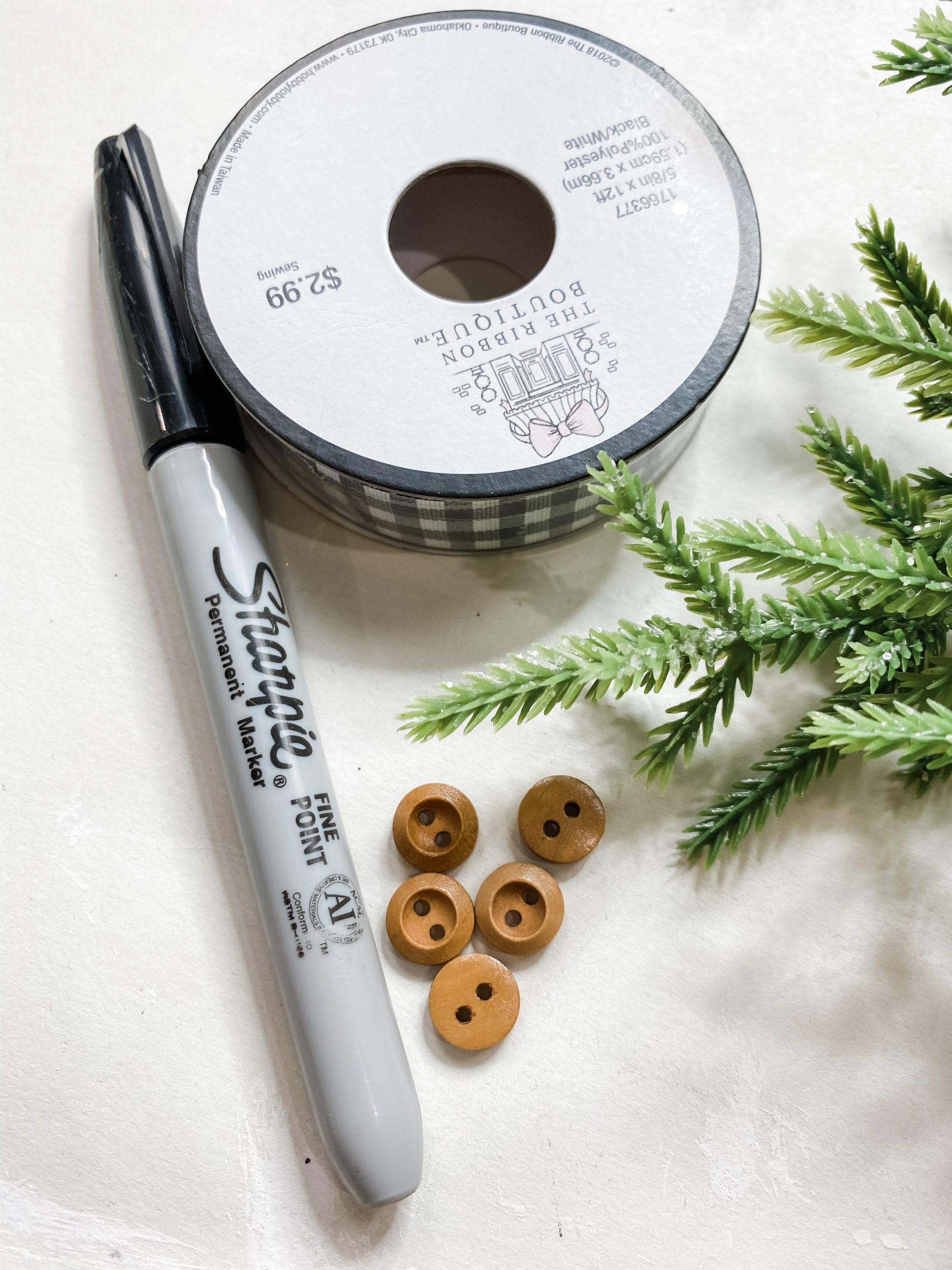 Next, I cut a strip of the buffalo check ribbon and hot glued it around the snowman's neck like a scarf. We all know you can't have a snowman without a buffalo check!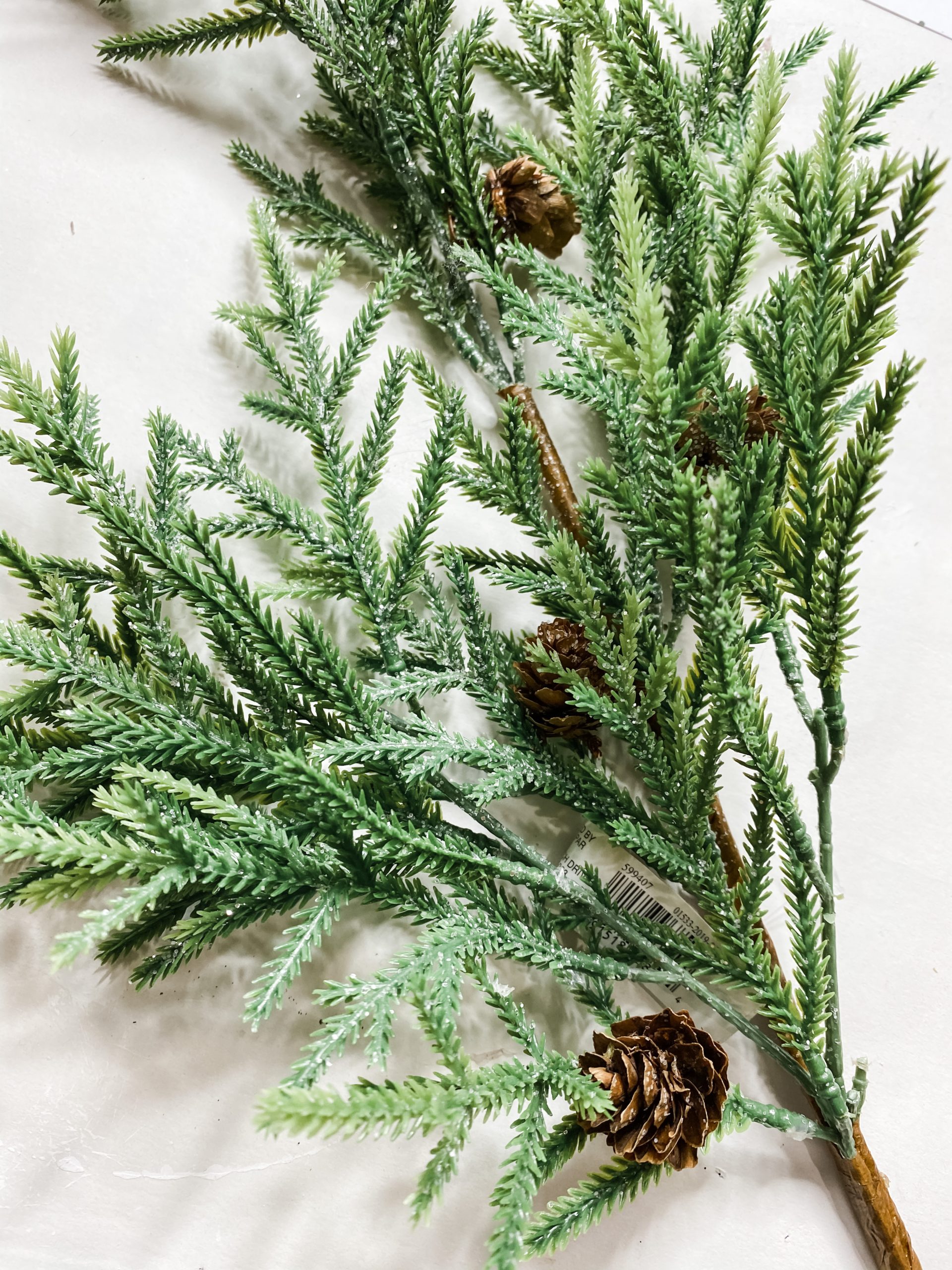 I used a Christmas greenery spray from Dollar Tree that had little pine cones on it. I just removed the pine cones and cut the pieces that I needed for this DIY snowman. You could choose to put a little hat or something different on your snowman's head, but I decided to use a bulkier part of the greenery spray and just put it right inside the vase!
Next, I cut two smaller pieces off that looked like snowman arms and hot glued them to the snowman's sides.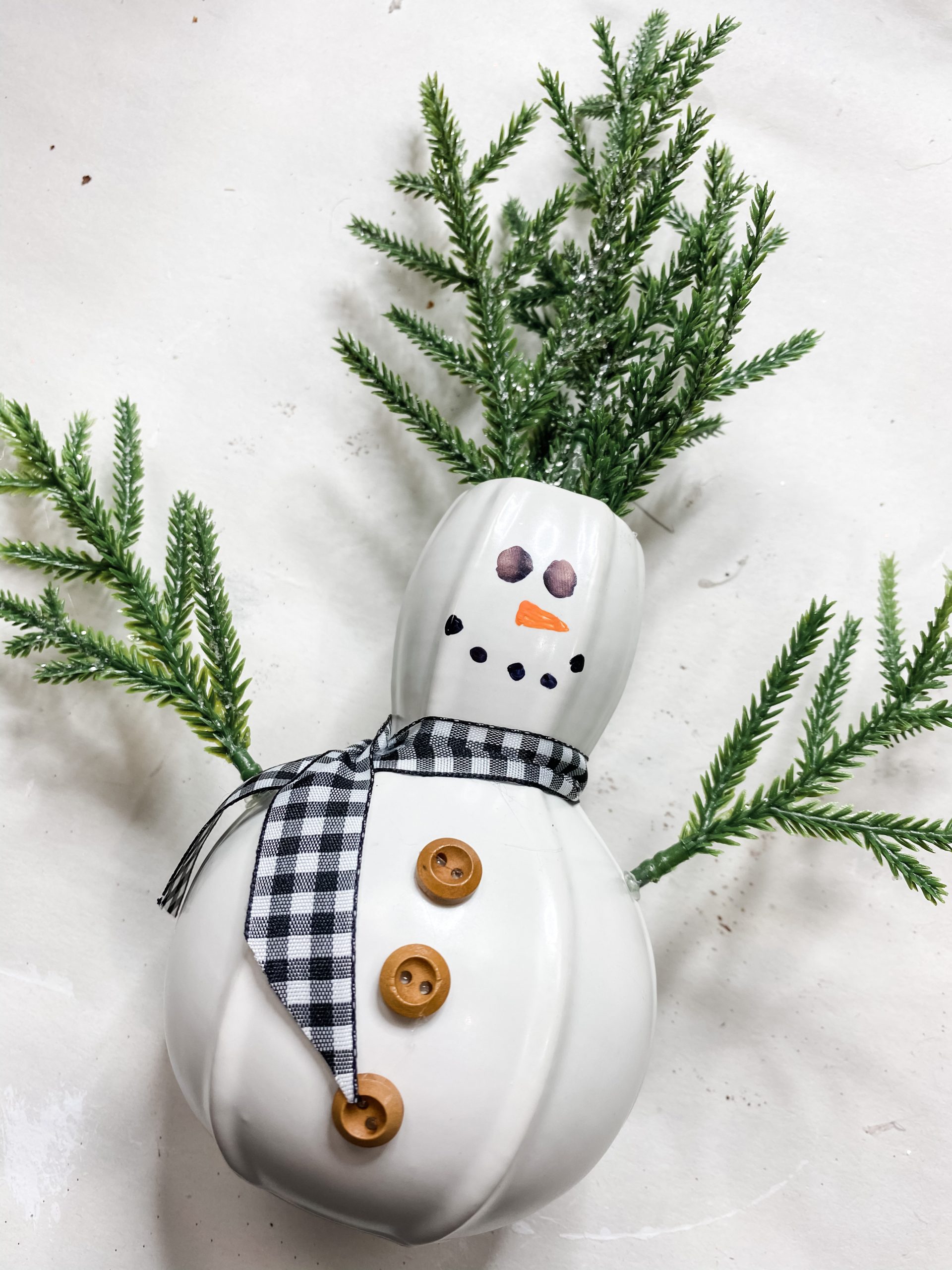 All that is left to do is hot glue 3 little buttons down the center of the snowman's stomach, and you're done! I told you this was a super easy DIY for Christmas! Not only is it super easy, but this Dollar Tree Vase DIY Christmas Snowman is also SO CUTE!!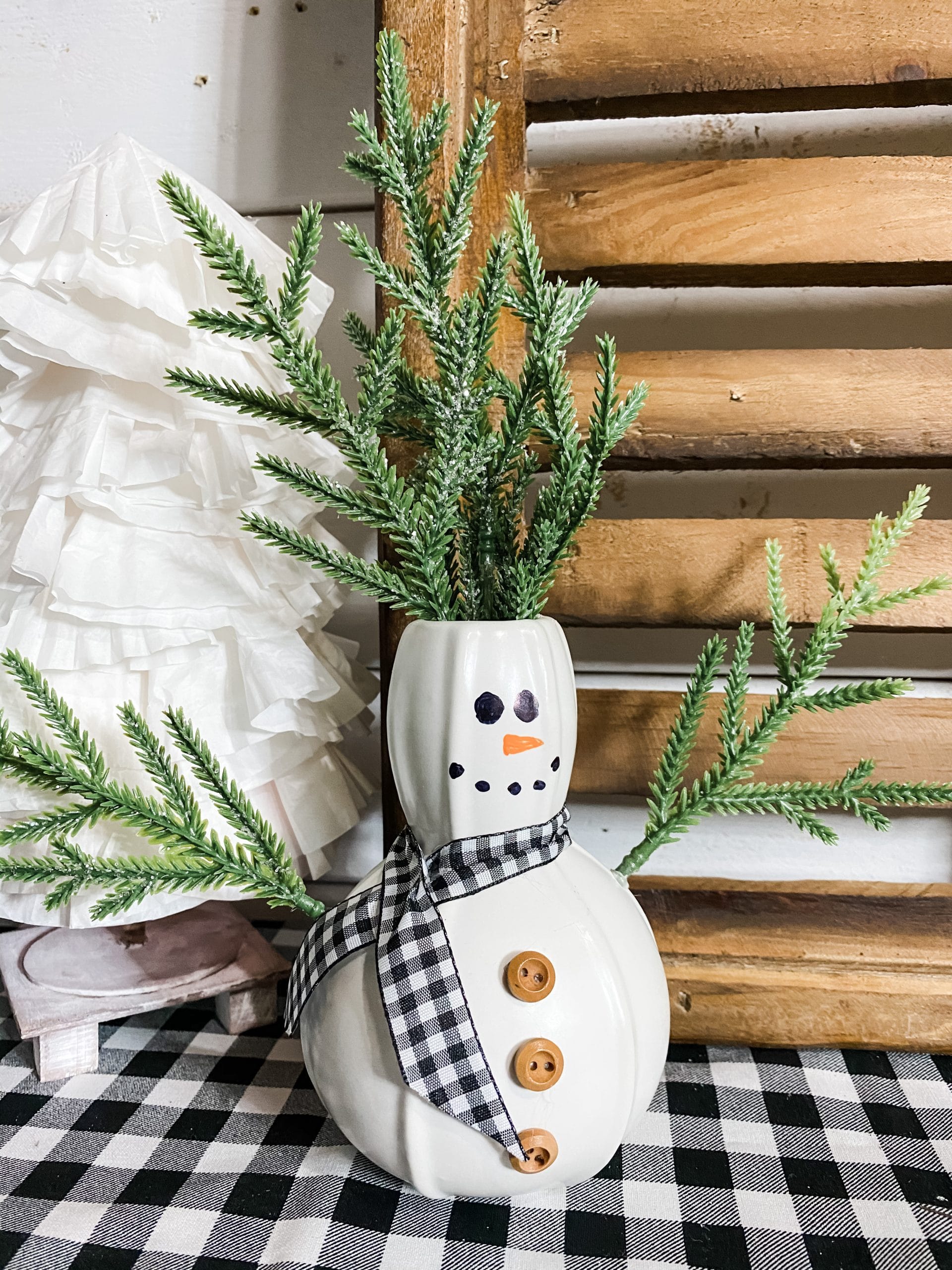 I hope you enjoyed learning How to Make a Dollar Tree Vase DIY Christmas Snowman as much as I did and decide to make them for yourself! I would love to see how yours turn out! You should totally join my FREE Facebook group called On A Budget Crafts! It is a judgment-free community for DIY crafters to show off their projects and ideas.
Thanks for stopping by! XOXO Amber
You can also shop my ENTIRE AMAZON Favorites shop just click here! It's packed full of all the things I use and love. Here is the supply list I highly recommend every creative have on hand!! Would you also pin my blog for later and get on my newsletter alerts? I would love to have you join my #craftycrew.

Join my free "ON A BUDGET CRAFTS" Facebook group!
PIN THIS POST FOR LATER!