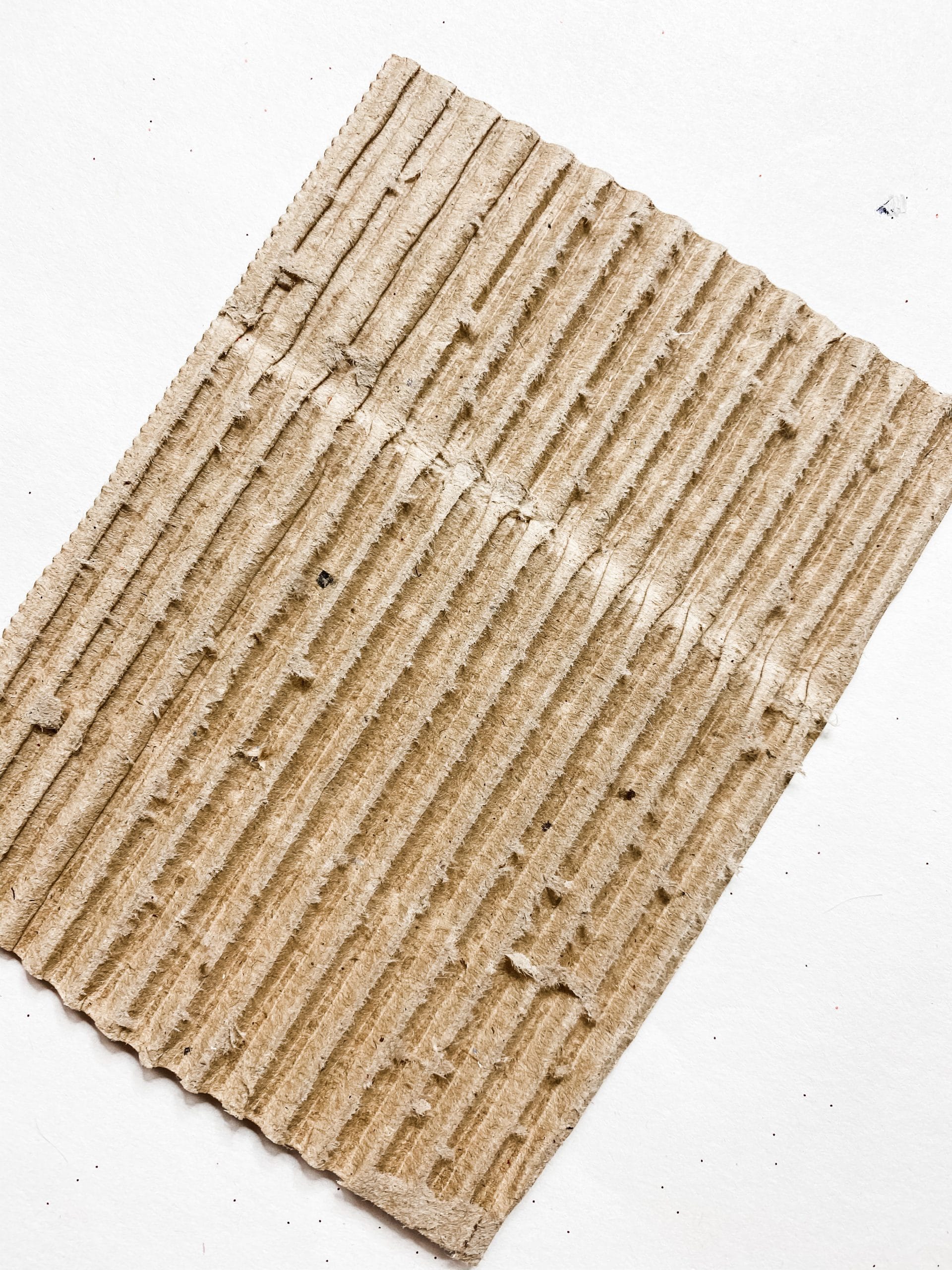 Who knew how useful cardboard would be for DIY crafts?? I have been just a little obsessed with making cute cardboard crafts lately, so here is another adorable Christmas cardboard craft. Keep reading to learn how to make a Christmas ornament DIY with cardboard!
Watch the video tutorial
Making this adorable cardboard Christmas ornament took me less than 25 minutes (with me talking to my #craftycrew) during a Facebook Live, so I ended up making 2 Christmas DIYs in this video! If you only want to watch How to Make a Christmas Ornament DIY with Cardboard, then you only need the first 30 minutes of the video. The rest of the video is me making a super cute Chippy Merry Christmas sign with 5-gallon paint stirrers from Home Depot!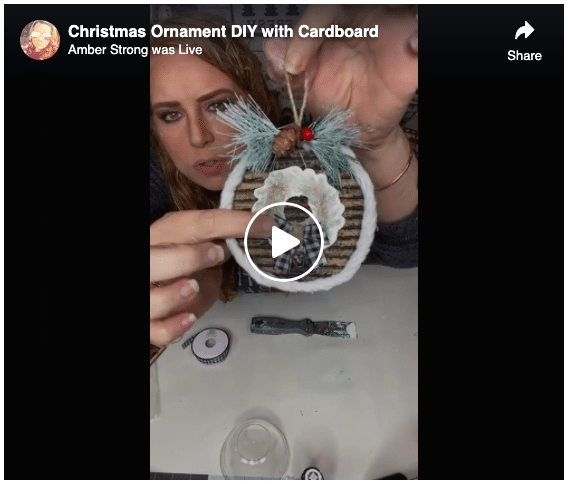 For this project, I will be using these items but you can substitute where you want.
"As an Amazon Associate, I earn from qualifying purchases."

The good stuff
Unless you are able to cut a perfect circle without a template, grab a little cup and trace it onto the cardboard. You can make the ornament bigger or smaller based on the circle you draw, so make sure you like it before you start cutting!
I found a pack of gift tags at the Dollar Tree that had the perfect wreath for this DIY ornament! I had to cut out the center of the gift tag because it had "To:" and "From:". My Exacto knife came in handy for this part because scissors were not going to do the trick! I am so excited about these Dollar Tree gift tag ornaments.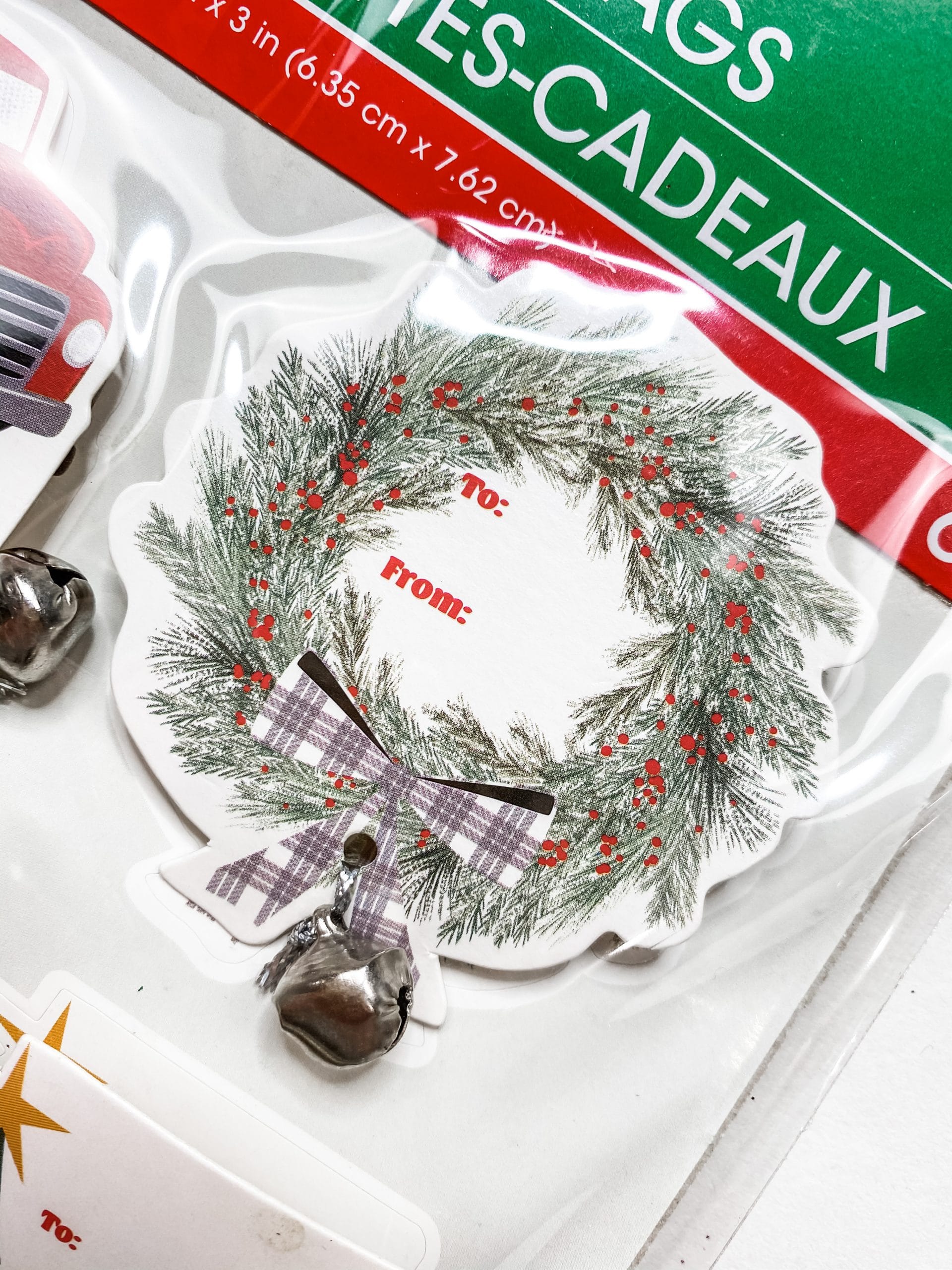 Using an artist's brush, I lightly brushed the Apple Barrel Black Acrylic Paint across the cardboard ridges. I didn't want full coverage on the cardboard, so brushing across the ridges instead of down the ridges prevents that.
Next, I hot glued a Dollar Tree mop head string around the edges of the cardboard. This mop head string was leftover from another Dollar Tree mop head project.
Next, hot glue the Dollar Tree gift tag wreath onto the cardboard. By the way, you know you can make an entire Christmas Ornament set using these Dollar Tree Gift tags?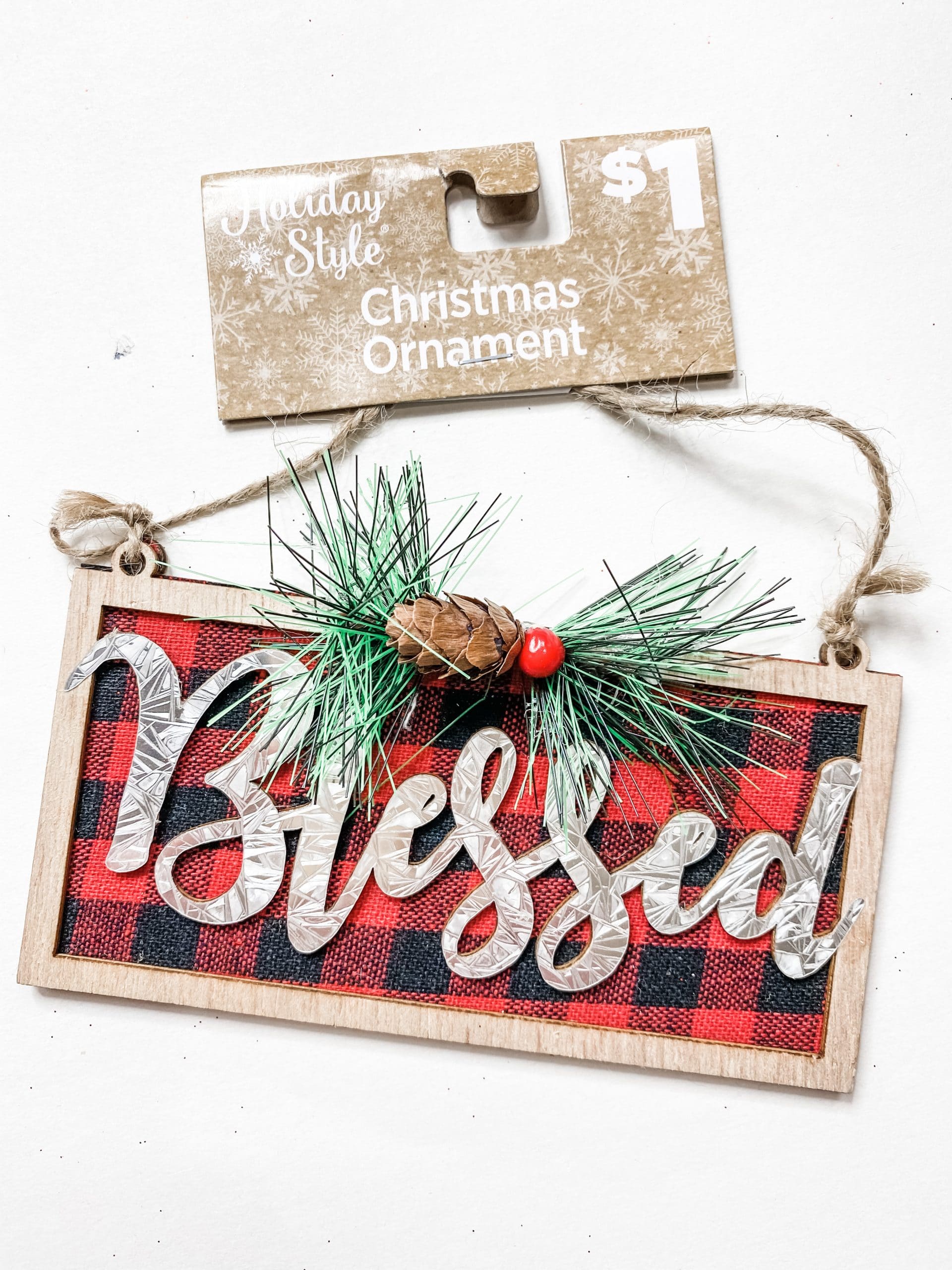 Be Blessed
Don't get me wrong, this Dollar General Blessed ornament is adorable, but I really wanted to use the Christmas greenery on the cardboard ornament I was making. I used a putty knife to pry off the greenery from the Blessed ornament.
Next, I used Folkart White Chalk Paint and painted the pine needles. I think this step really adds an extra "Christmas" feel. Then, I just hot glued the greenery to my cardboard ornament.
Hang it up
I used some tweezers to poke a hole in the cardboard ornament and threaded some jute twine through the hole. Just tie the twine ends into a knot, and you're ready to hang this easy cardboard Christmas ornament on your Christmas Tree! It really is fun and easy to make your own Christmas ornaments.
The finishing touches
Finally, I made a little bow from buffalo check ribbon (I got mine from Hobby Lobby, but you can use any ribbon!), secured it with a piece of jute twine, and hot glued it to the bottom of the wreath gift tag. I like to call these bows my hot glue bow! It is very simple and easy to make a bow using ribbon and hot glue. If you check out the video I show you exactly how to make the bow. These hot glue bows are just as fun to make as a messy bow.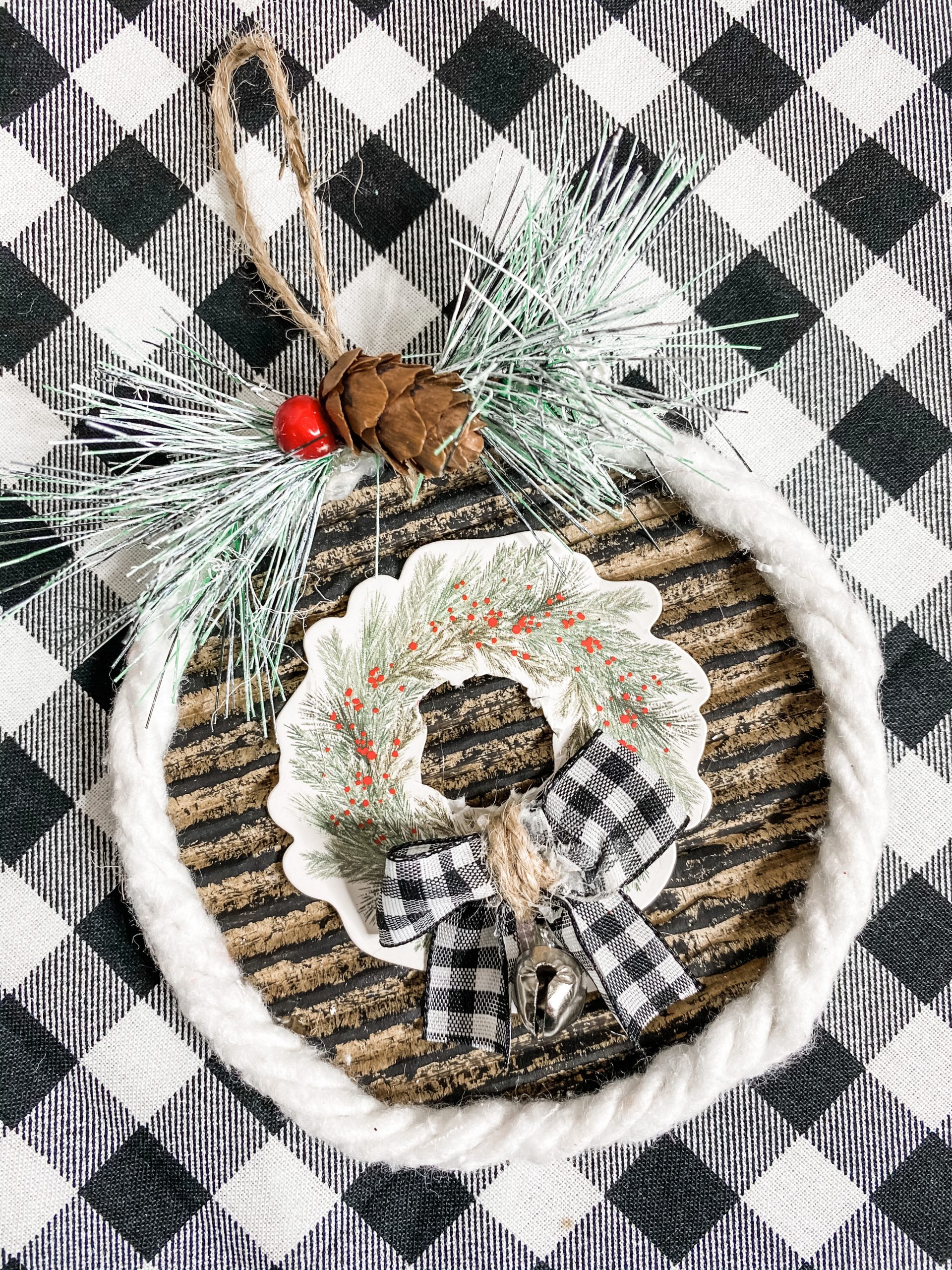 Can I just say, I hope you enjoyed learning How to Make a Christmas Ornament DIY With Cardboard as much as I did and decide to make it for yourself! I love Christmas and I love sharing easy Christmas decor ideas and the Christmas Ornament DIY. I would love to see how yours turns out! You should totally join my FREE Facebook group called On A Budget Crafts! It is a judgment-free community for DIY crafters to show off their projects and ideas.
If you loved this DIY, check out these cardboard crafts!
Thanks for stopping by! XOXO Amber
You can also shop my ENTIRE AMAZON Favorites shop just click here! It's packed full of all the things I use and love. Here is the supply list I highly recommend every creative has on hand!! Would you also pin my blog for later and get on my newsletter alerts? I would love to have you join my #craftycrew.

Join my free "ON A BUDGET CRAFTS" Facebook group!
PIN THIS POST FOR LATER!