Spindle Candy Corn Fall Decor
I never imagined when I started selling craft kits in my shop that spindle decor would be so stinking popular, but it is! So I created this adorable spindle candy corn fall decor!
It all started with a spindle Christmas tree that SOLD OUT so quickly, I could hardly believe it! Next, I made some spindle pumpkins, and again, SOLD OUT!
I knew I just HAD to come up with another spindle design and give the people what they wanted, so I offered up this spindle candy corn sign, and they LOVED it!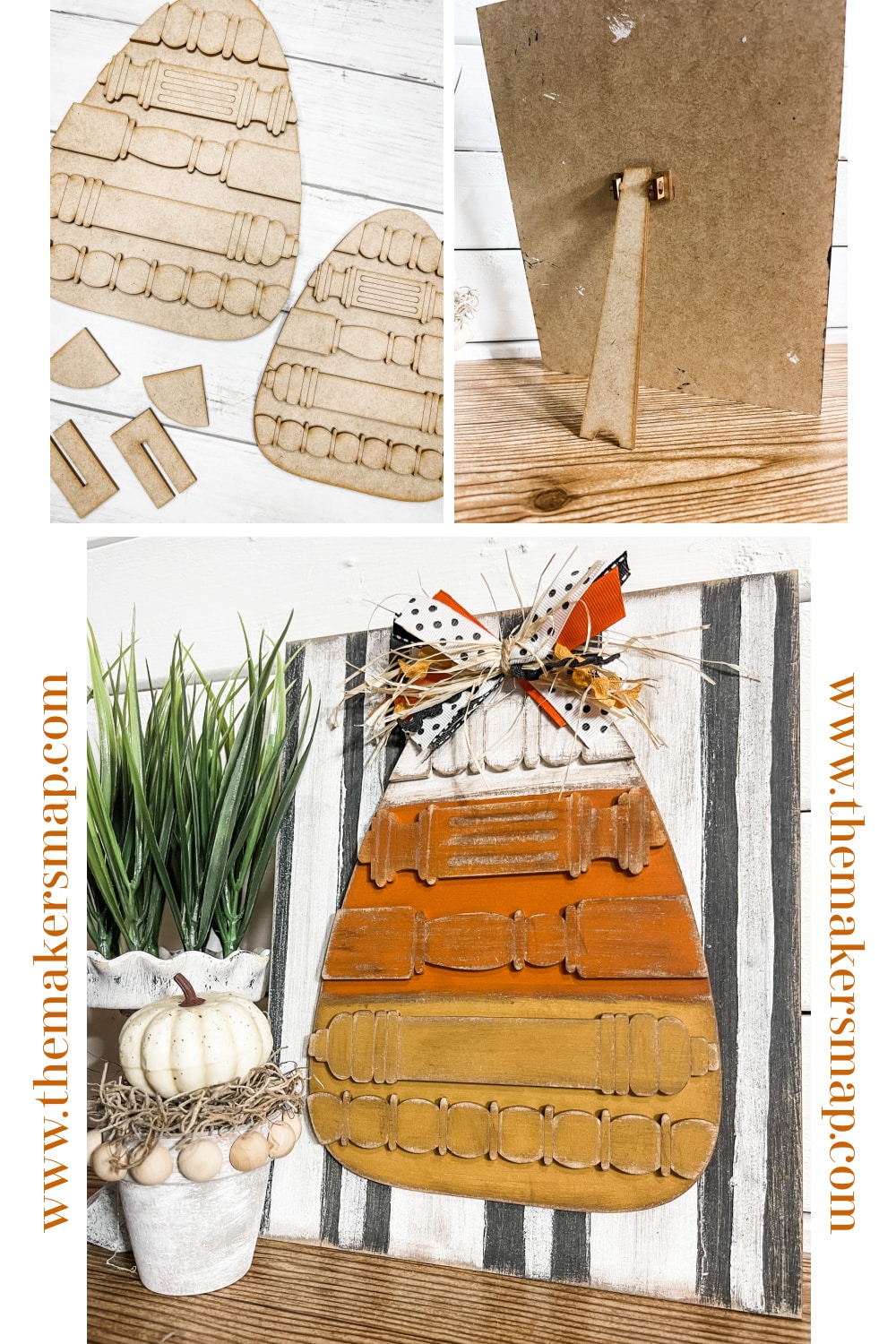 How to make a Spindle Candy Corn Fall Decor
I started this fun Fall project by applying a base coat of storm grey paint to the rectangle back piece for my spindle candy corn craft kit.
Then, I painted white and black stripes over the grey paint, using the scored lines as guides. Next, I painted smaller white lines down the thick black stripes.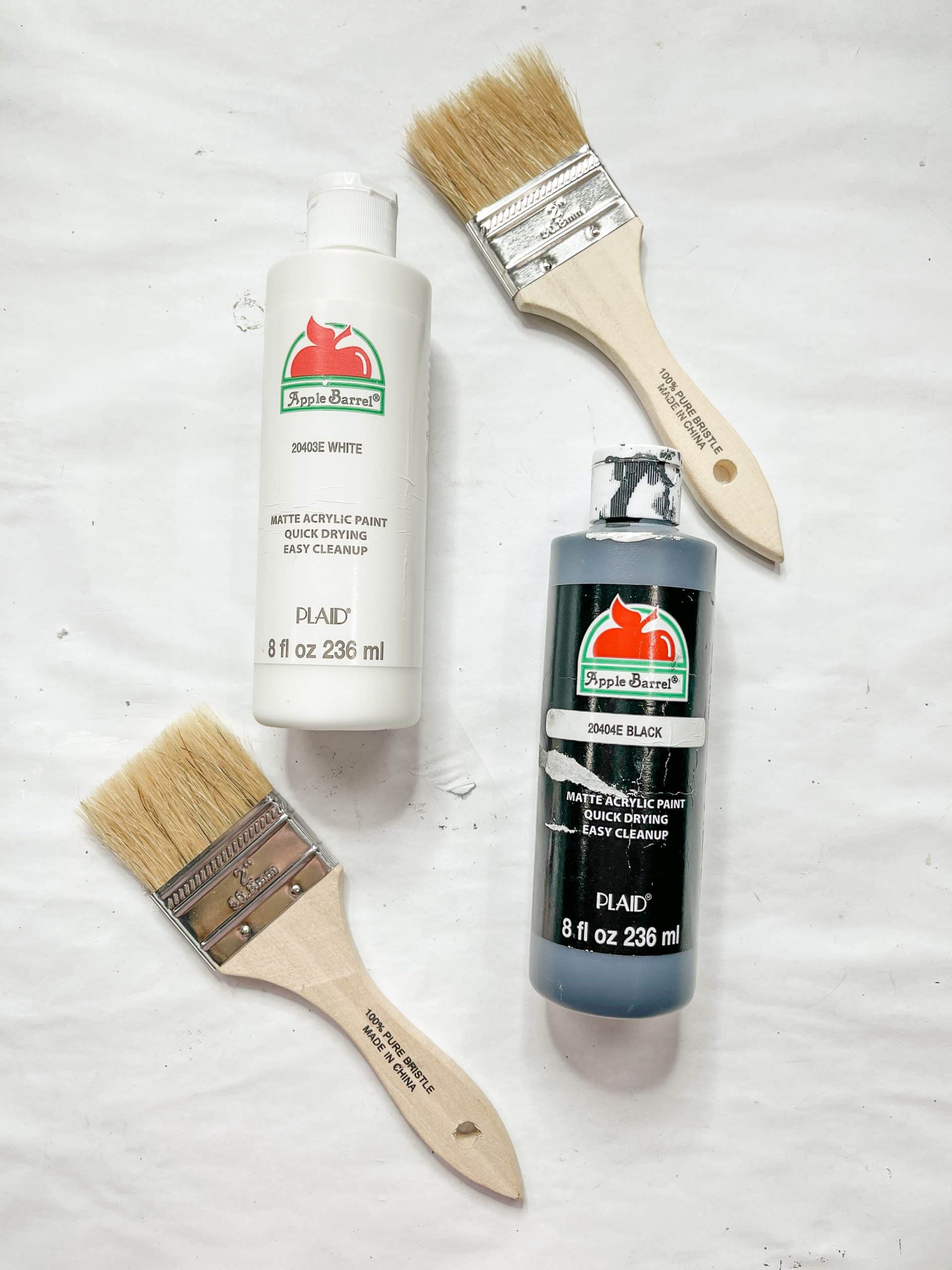 Allow the paints to dry, then distress the entire rectangle. Stain the base piece of the candy corn with brown paint and allow it to dry.
Then, paint the stripes onto the candy corn with white, golden sunset, and spiced pumpkin orange paint. Be sure to paint the edges of the candy corn base piece as well.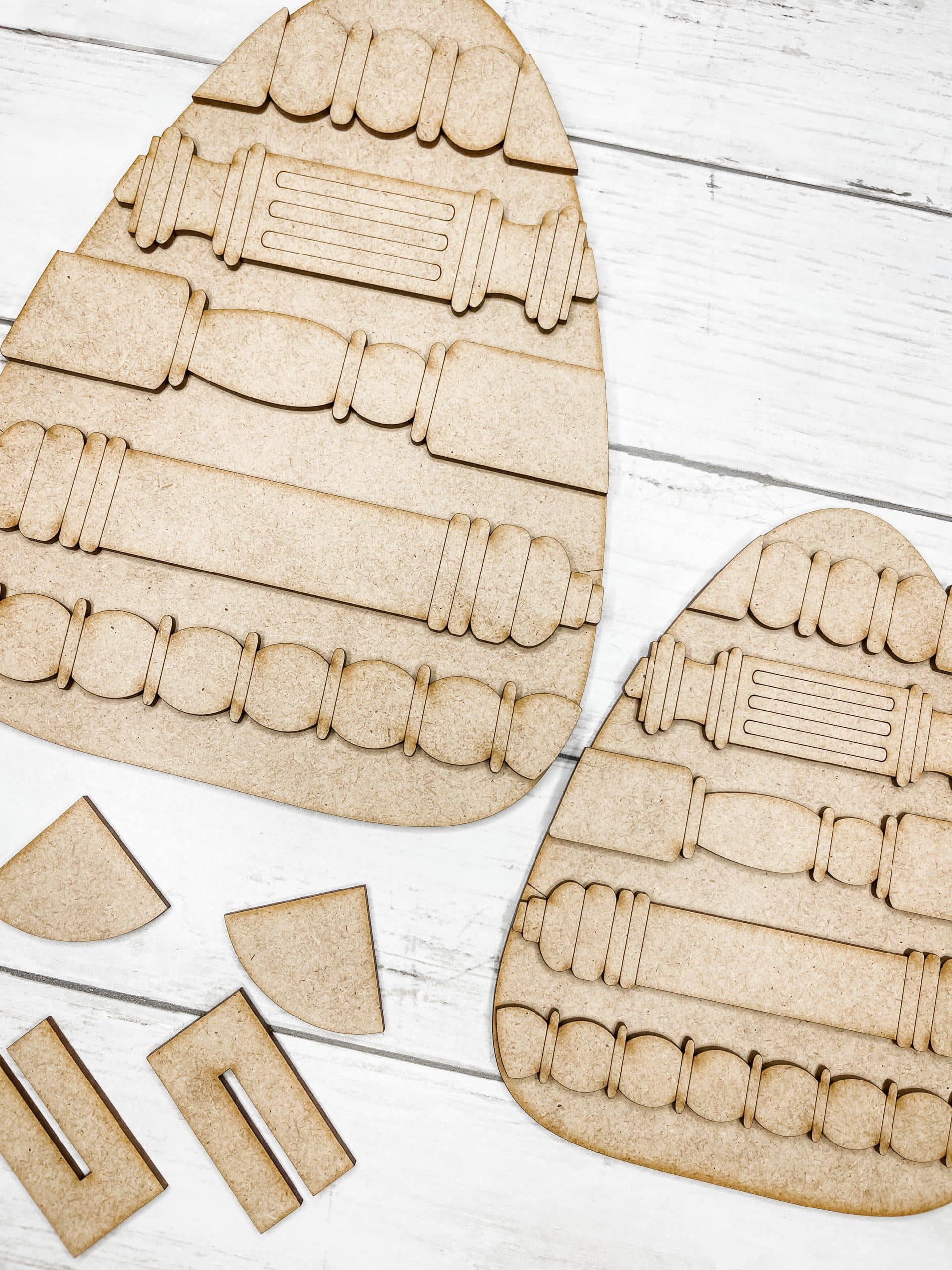 Stain each of the spindle pieces brown – I like to use a wet wipe for this process – and then paint them the corresponding color for where they will be on the candy corn base piece.
Once the paint is dry, distress each spindle piece and the base of the candy corn. Brush off any dust, and glue the spindle pieces onto the candy corn base.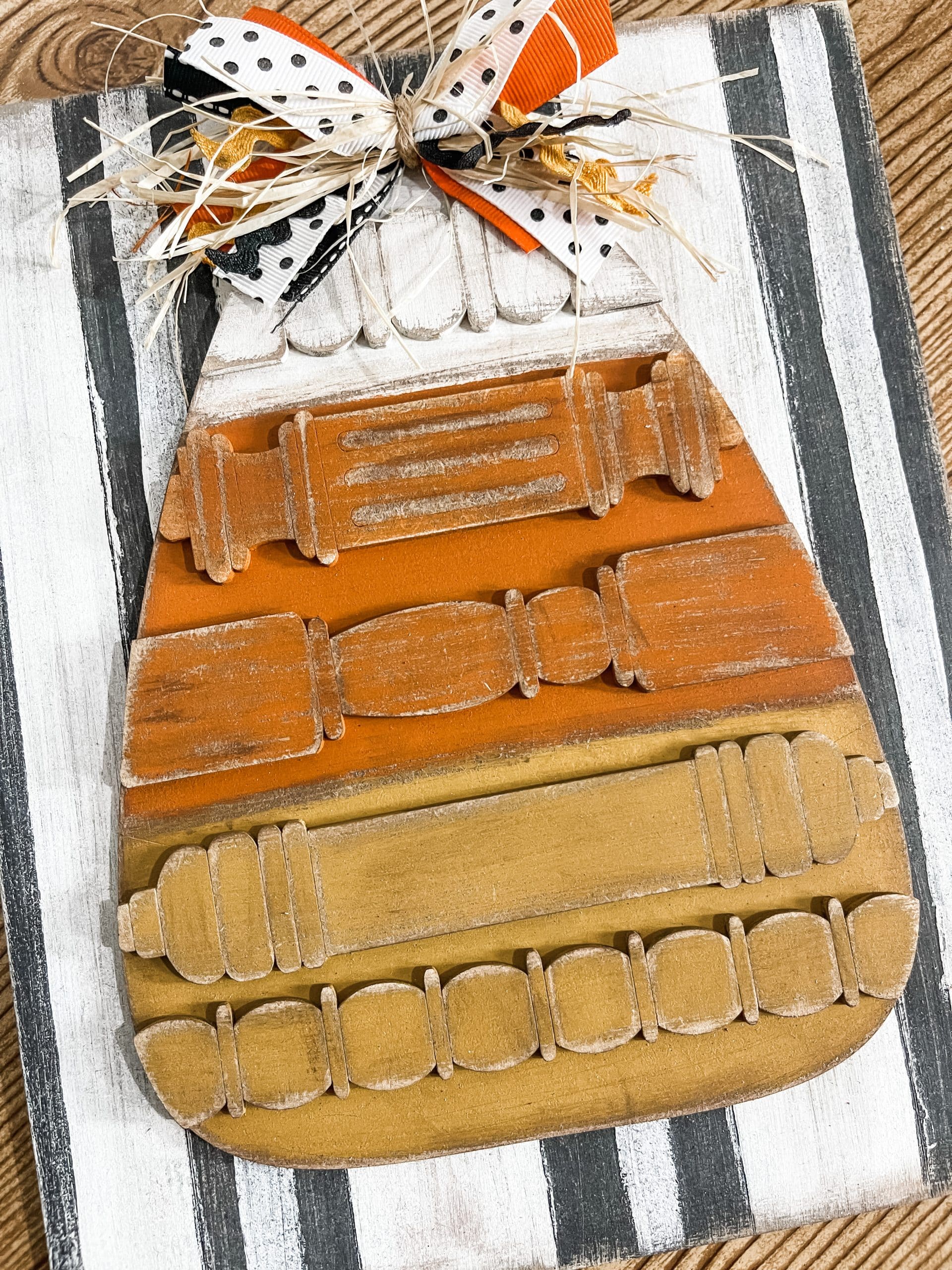 Next, cut the pieces of ribbon you chose for this project, separate a few pieces of raffia, lay them all in an X pattern and secure the center with a piece of twine.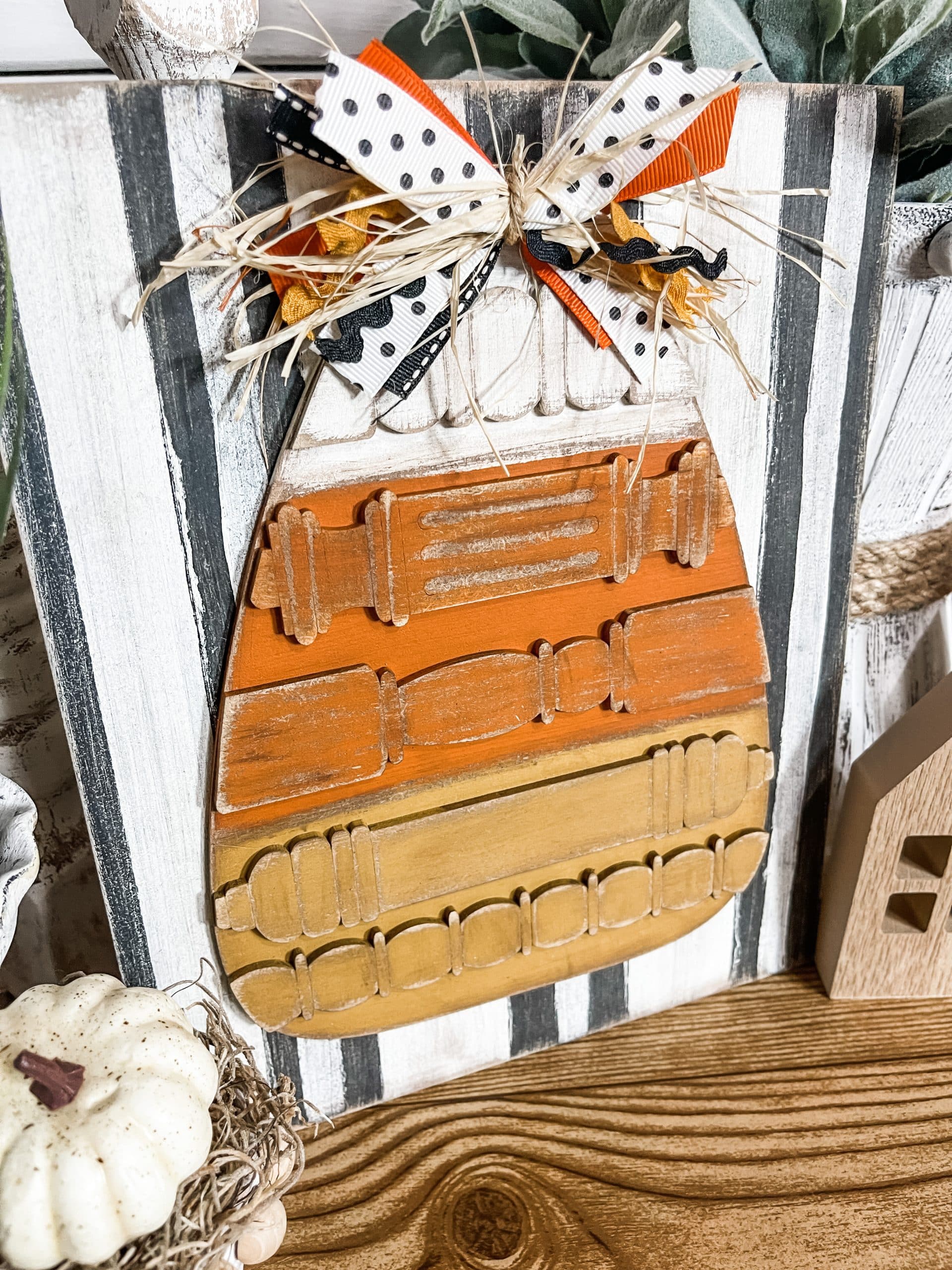 Trim the ends of the ribbon and raffia pieces and glue the bow to the top of the candy corn. Glue the candy corn to the rectangle backing piece.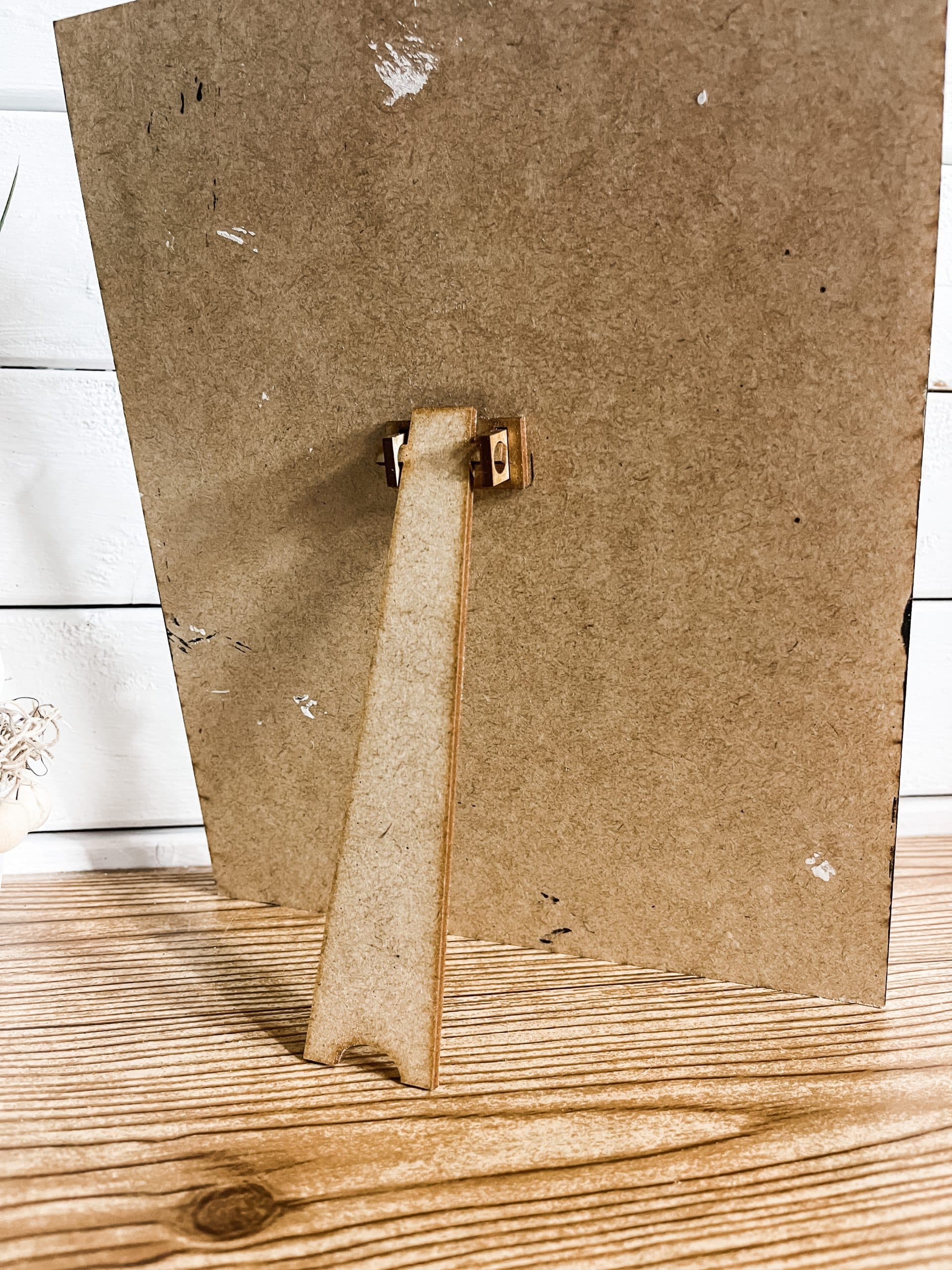 All that's left to do is assemble the stand and secure it to the back of the rectangle. Let the glue dry and you're ready to decorate!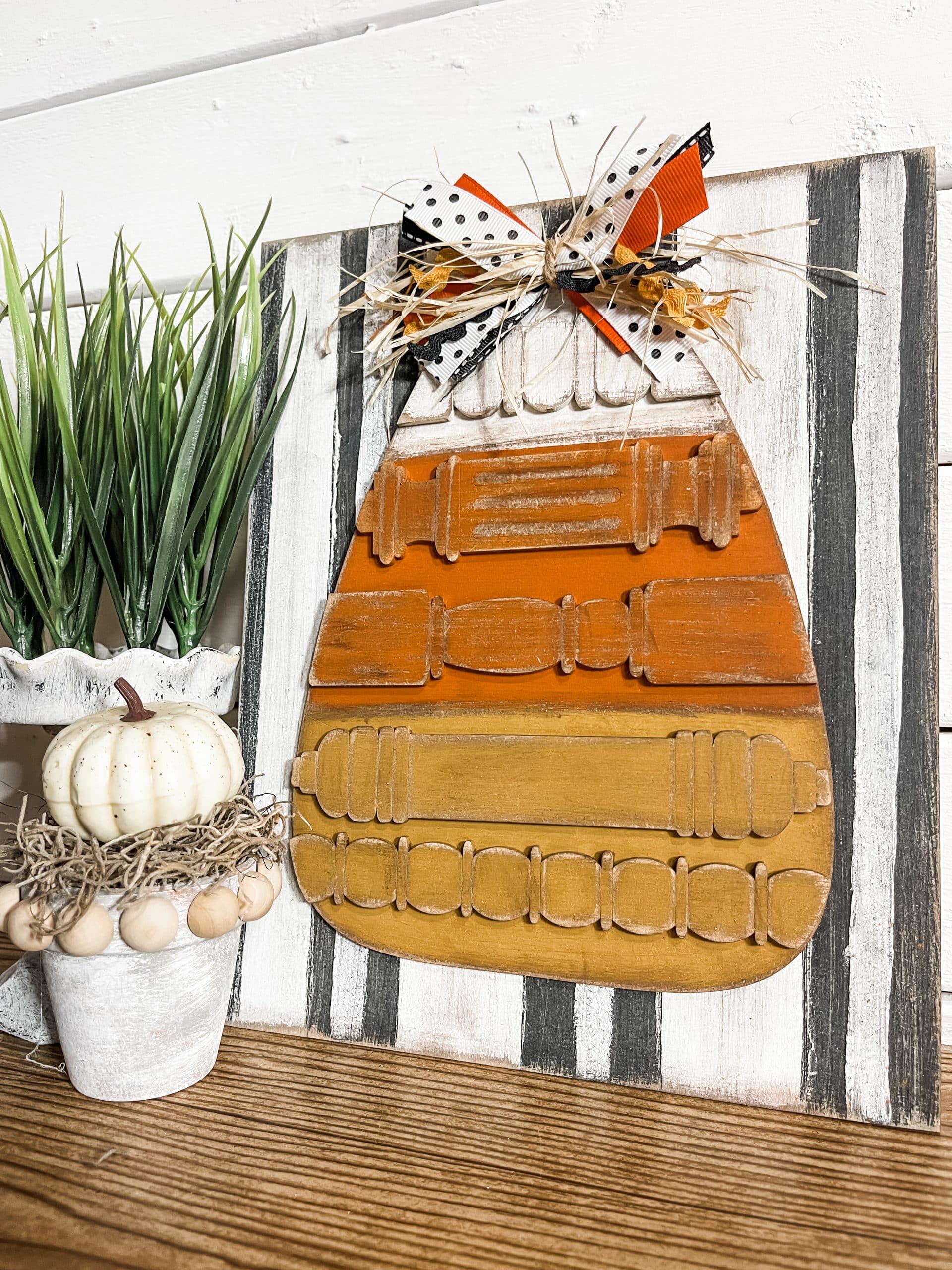 I hope you enjoyed this Spindle Candy Corn Fall Decor as much as I did and decide to make one for yourself! I would love to see how yours turns out!
I recorded how to make this adorable Spindle Candy Corn Fall Decor during a LIVE video on my Facebook page.
If you want to see the DIY process, craft along, or just join in on the fun conversations you can watch the DIY tutorial replay video on Facebook!
For this project, I will be using these items but you can substitute where you want.
"As an Amazon Associate, I earn from qualifying purchases."
Ribbon of choice
Raffia
Twine
Apple Barrel Golden Sunset
Apple Barrel Burnt Umber
Gator Zip Sander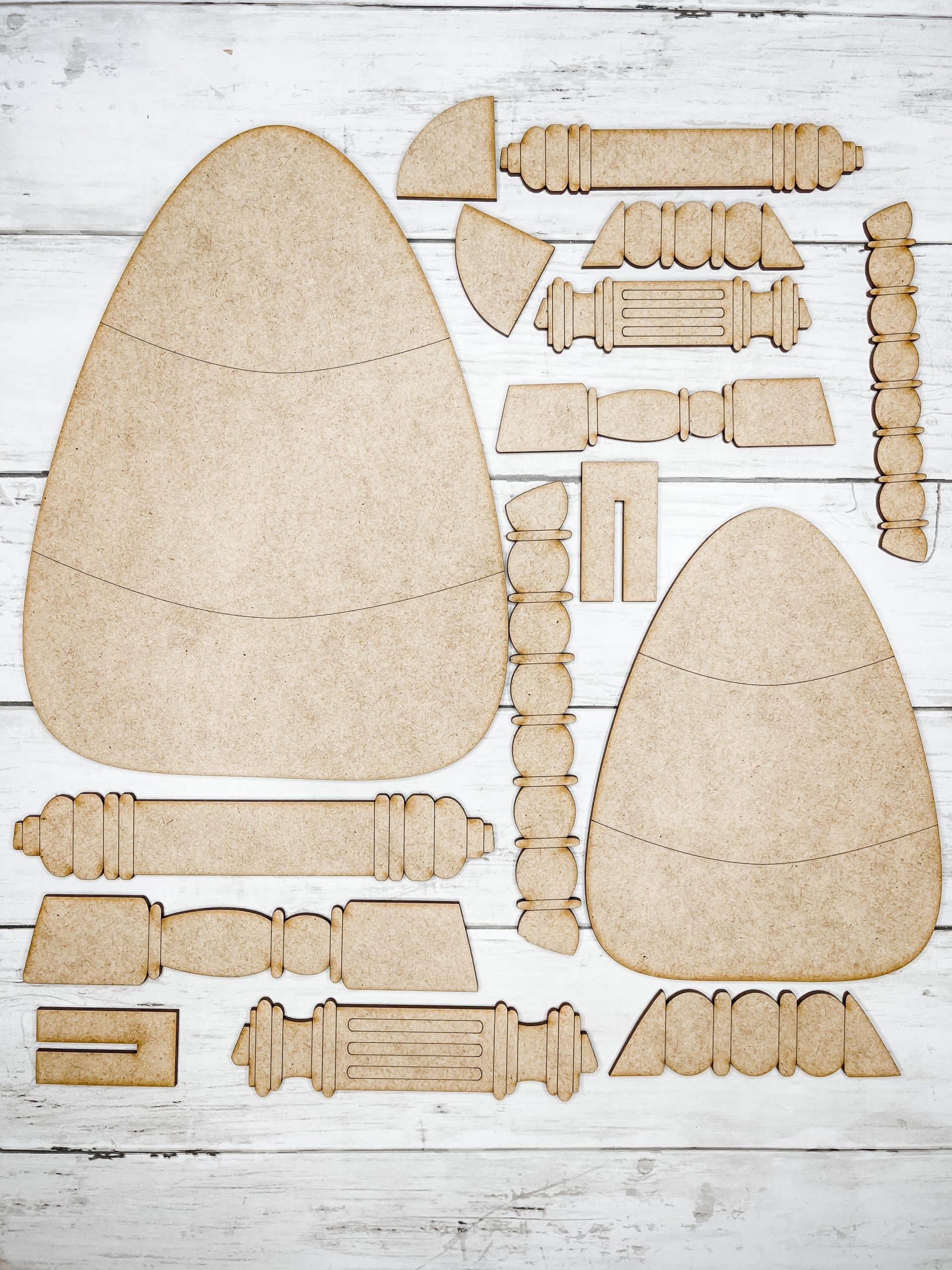 You should totally join my FREE Facebook group called On A Budget Crafts! It is a judgment-free community for DIY crafters to show off their projects and ideas.
Thanks for stopping by! XOXO Amber
You can also shop my ENTIRE AMAZON Favorites shop just click here! It's packed full of all the things I use and love.
Here is the supply list I highly recommend every creative have on hand!! Would you also pin my blog for later and get on my newsletter alerts? I would love to have you join my #craftycrew.

Join my free "ON A BUDGET CRAFTS" Facebook group!
PIN THIS POST FOR LATER!