Crafty Crate Subscription Box
The Crafty Crate Subscription Box is an exclusive craft kit with embellishments that I mail to subscribers each month! It's the perfect craft subscription for all ages – adults and kids!
I pride myself in providing craft decor tutorials and ideas for people who want to decorate their home on a budget, and I used to do that mostly through Dollar Tree DIY ideas.
Well, I kept getting a common complaint from my audience – "my Dollar Tree doesn't have the same supplies as yours!"
To fix that, so many people were requesting I offer kits. Because I want to serve and inspire as many people as possible, I took that request and ran with it!
My business started offering laser-cut, unfinished, wood craft kits! As those kits became a huge hit, a new request was made – a craft kit subscription.
Once again, I listened to my Crafty Crew and came up with the Crafty Crate subscription box!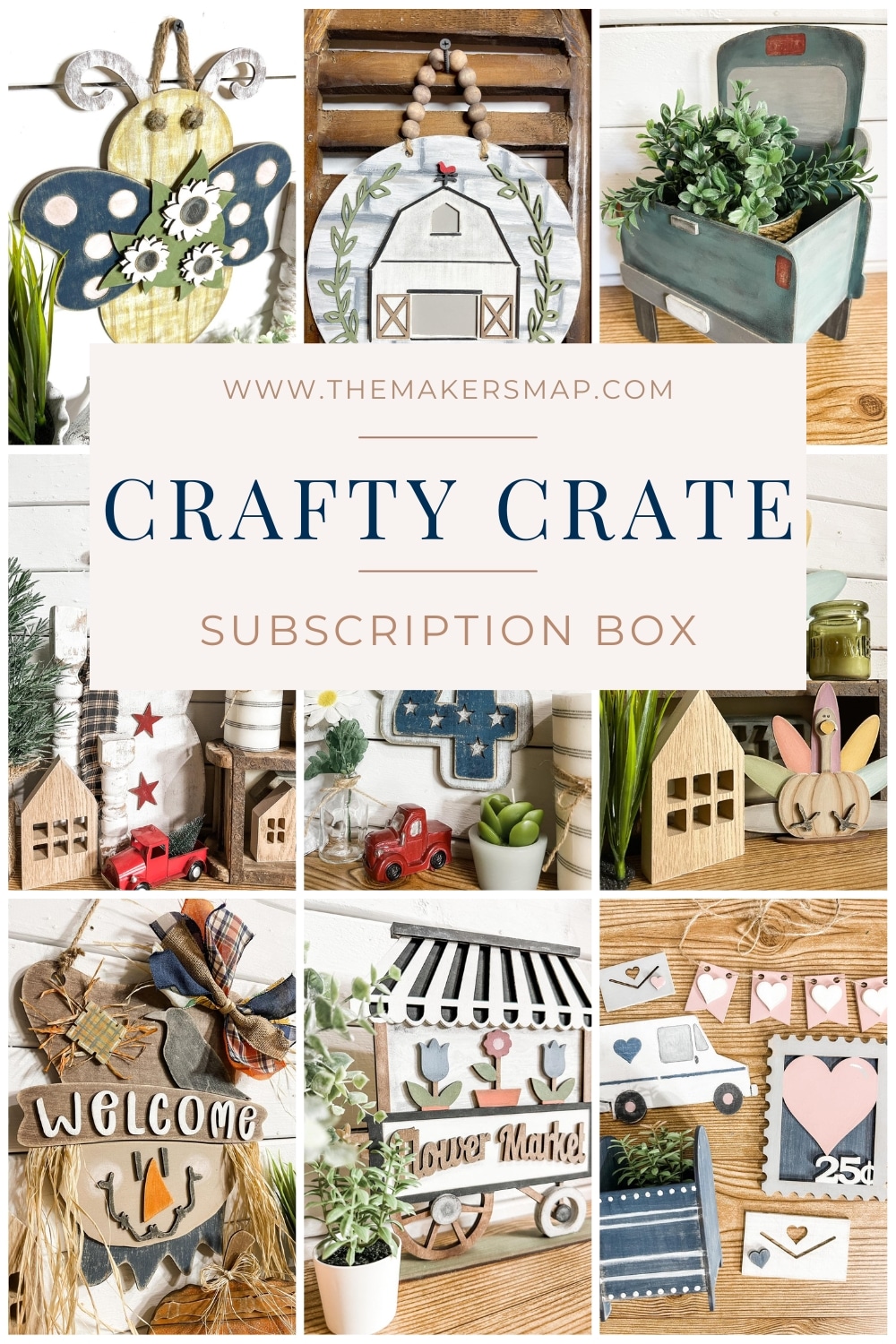 Each month, I specially design an exclusive craft kit, and I ship it with a few hand selected embellishments to the Crafty Crate monthly subscribers!
I share my vision for the kit during a LIVE video tutorial in a private Facebook group for subscribers. This is what we made in January 2023!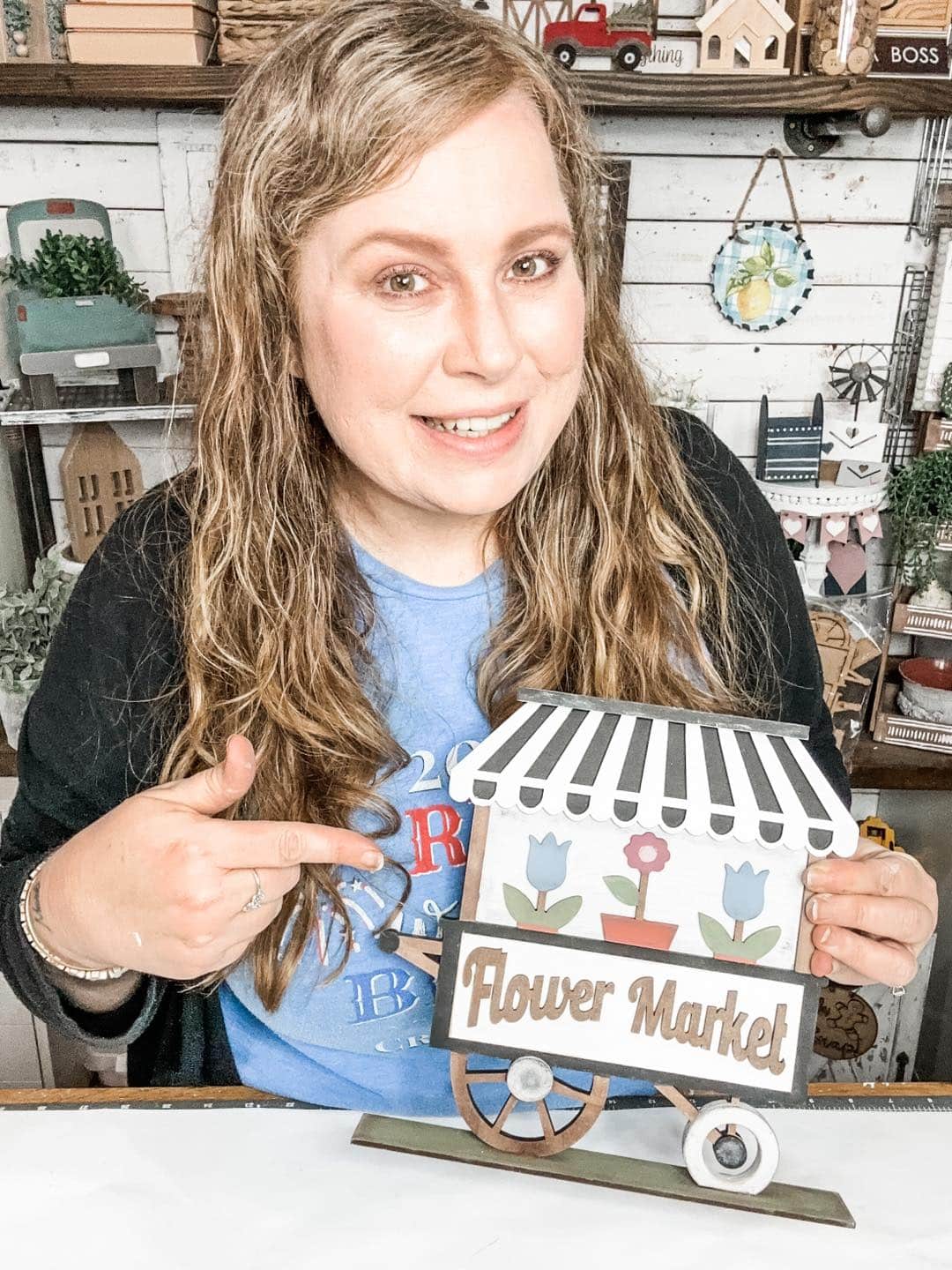 Ready to get your first Crafty Crate subscription box? Join today!
We had our first Crafty Crate night in April 2022, and let me tell you, I knew then that I made the right choice in starting this craft kit subscription box!
Everyone LOVED the first design and kit, and we had SO MUCH FUN crafting it together in a private space!
Here's the first ever Crafty Crate we offered!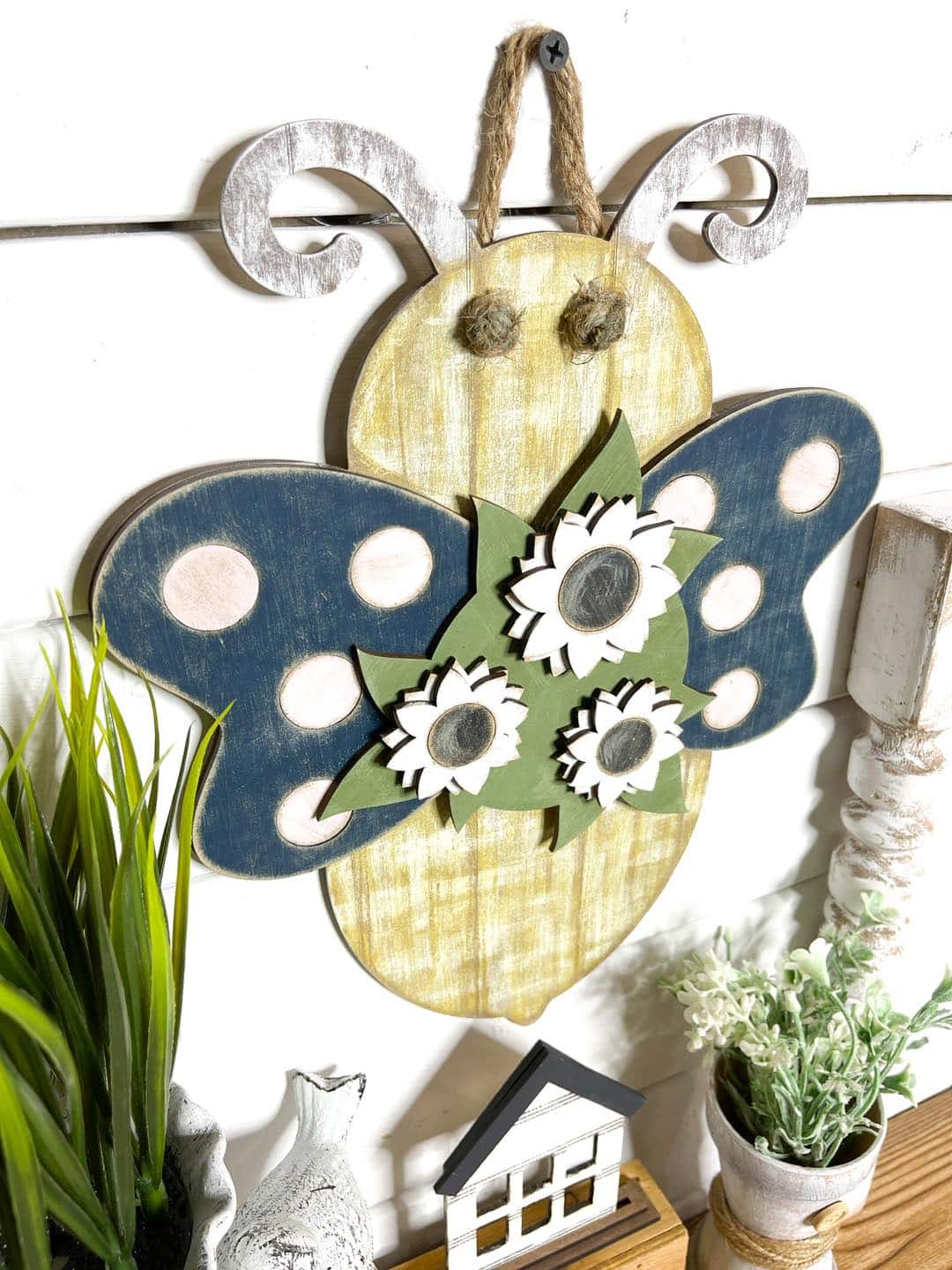 I keep the craft kit design and embellishment for each Crafty Crate a surprise to the public and subscribers until they open the box!
The subscribers love the excitement and anticipation of getting their monthly subscription box in the mail and opening it up to find out what I cooked up for them!
Even though I show them what I imagine for each craft kit, they are free to go in their own direction and create something that shows their own personality and style!
One of my favorite parts of the Crafty Crate subscription box is seeing how everyone transforms the blank kit into something incredible! It gives me a glimpse of their creativity and personality.
You can become a Crafty Crate subscriber today!
Check out our past Crafty Crate subscription box kits!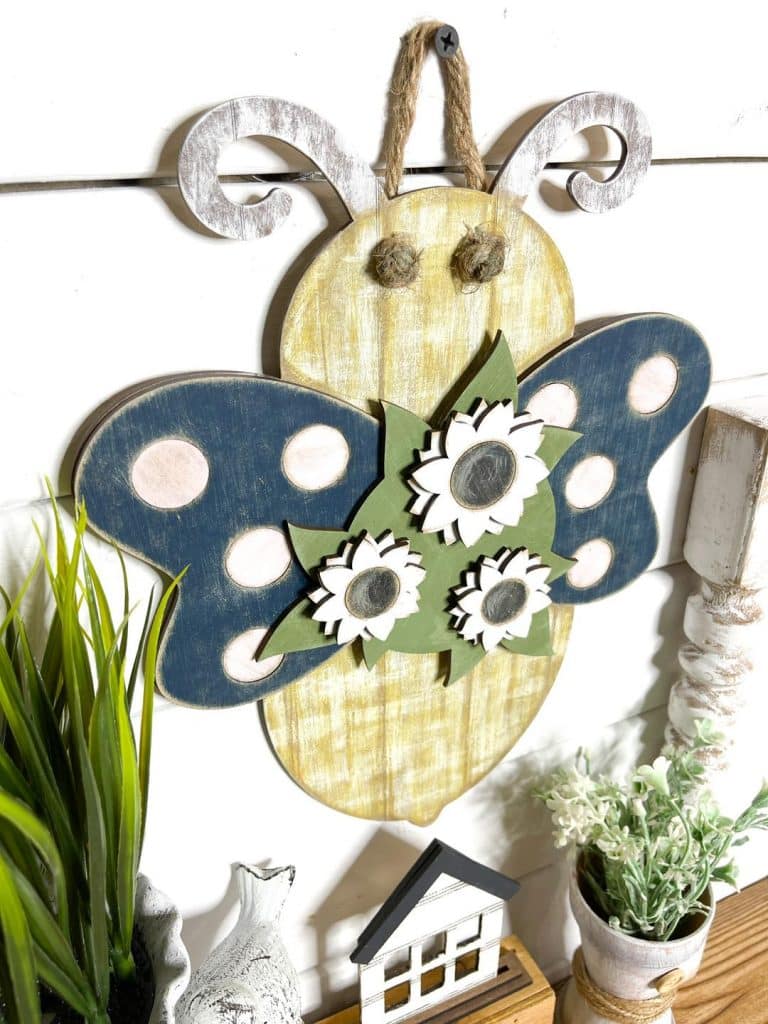 Each box is billed one month in advance. So, in February, you pay for March's box. In March, you pay for April's box, and so on.
We have a good schedule to make sure that everyone's boxes arrive in time for the craft night and it makes sure our monthly kit subscribers never have to wonder when their boxes will be shipped!
Let's just say you sign up today and you're one of the few people who decides the Crafty Crate subscription box isn't for you. You can cancel at any time!
You have complete control of your subscription in your account dashboard! In your account, you can update your payment method, shipping address, and subscription status at any time.
I think today is the day you're going to become a Crafty Crate subscription box subscriber!
Other creative options
If you can't start your monthly Crafty Crate subscription today due to finances, I have a ton of budget project tutorials here on the blog for FREE! We don't send you any supplies for those, but you can improvise and customize to fit your needs and budget.
Not ready for a subscription, but want to give craft kits a try? I've got you covered there too!
Check out all the DIY craft kit blanks we have in the shop! I'm always designing new ones for upcoming holidays and seasons, so your decor is always in style!
Thanks for stopping by! XOXO Amber
You can also shop my ENTIRE AMAZON Favorites shop just click here! It's packed full of all the things I use and love. Here is the supply list I highly recommend every creative have on hand!!
Would you also pin my blog for later and get on my newsletter alerts? I would love to have you join my #craftycrew.
Inspired? Leave me a comment below! I love hearing from my readers!