Easy DIY Spring Decor with Seed Starters

I really love the farmhouse feel of this easy DIY Spring Decor with Seed Starters! This adorable DIY project was made to go in my own bathroom, and it looked amazing!
This DIY is super easy and quick to make, so I'm very excited to share it with you!
Watch the replay
Need a video DIY tutorial? Well, you're in luck! I recorded how to make this adorable DIY spring decor during a LIVE video on my Facebook page.
Even though I made this project back in 2020, you can still watch the replay!
For this project, I will be using these items but you can substitute where you want.
"As an Amazon Associate, I earn from qualifying purchases."
Dollar Tree Seed Starter Pots (x2)
Floral Foam
Fake Flowers
Buffalo Check Letter Stickers (Hobby Lobby)
Faux Shiplap Board (Hobby Lobby)
Chicken Wire Ribbon (Hobby Lobby)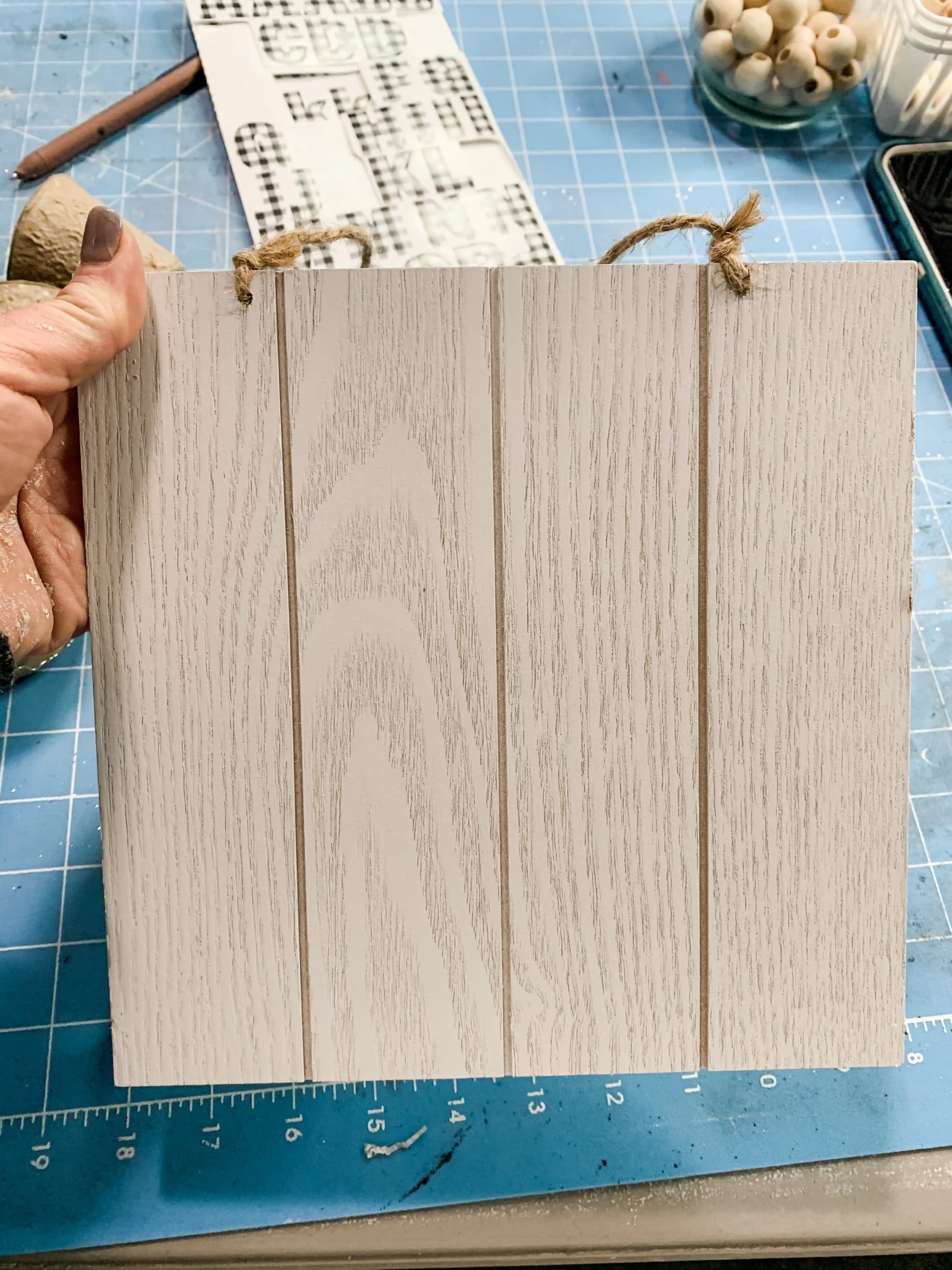 Let's get started
I was lucky and found this adorable faux shiplap sign ON SALE at Hobby Lobby! Besides the fact that it is so stinking cute, I love this faux shiplap sign because it saved me time!
Instead of having to paint or decoupage a piece of scrapbook paper onto another sign board, I was able to just get started on this project without any prep work.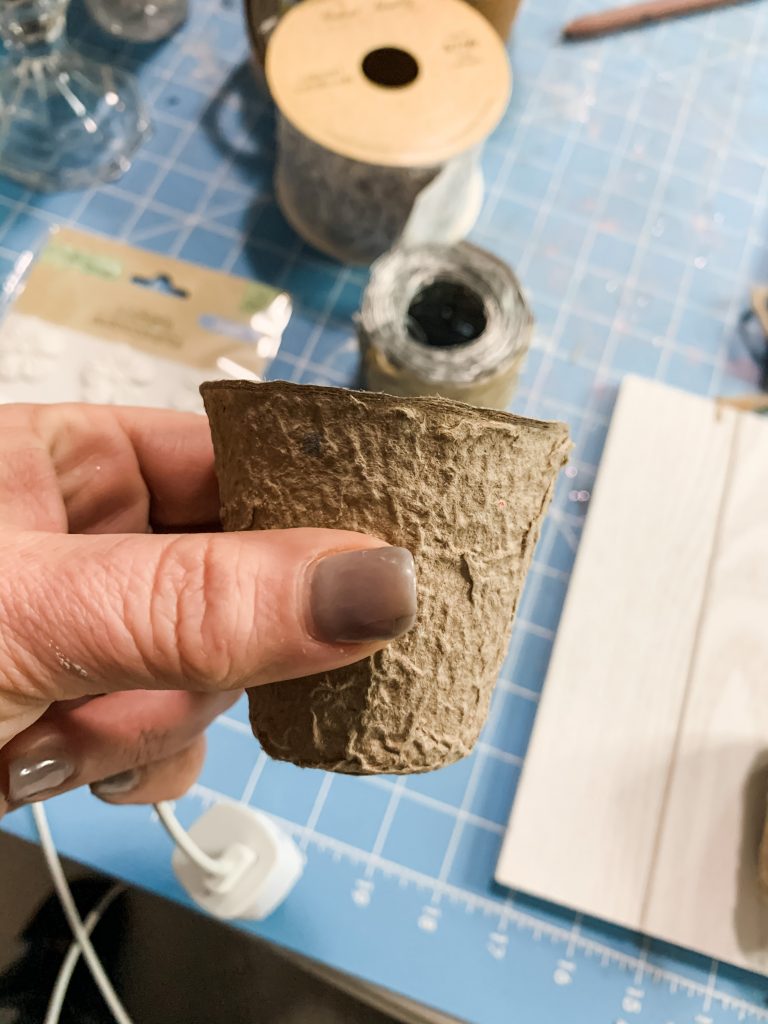 Because our sign is all ready to go, we can start with our Dollar Tree mini seed starter pots. You can get a pack of 12 for just $1 at Dollar Tree!
You're going to cut them in half vertically to hot glue them onto the board. You only need 2 of the seed starter pots because once you cut them in half, you'll have four pieces you can use.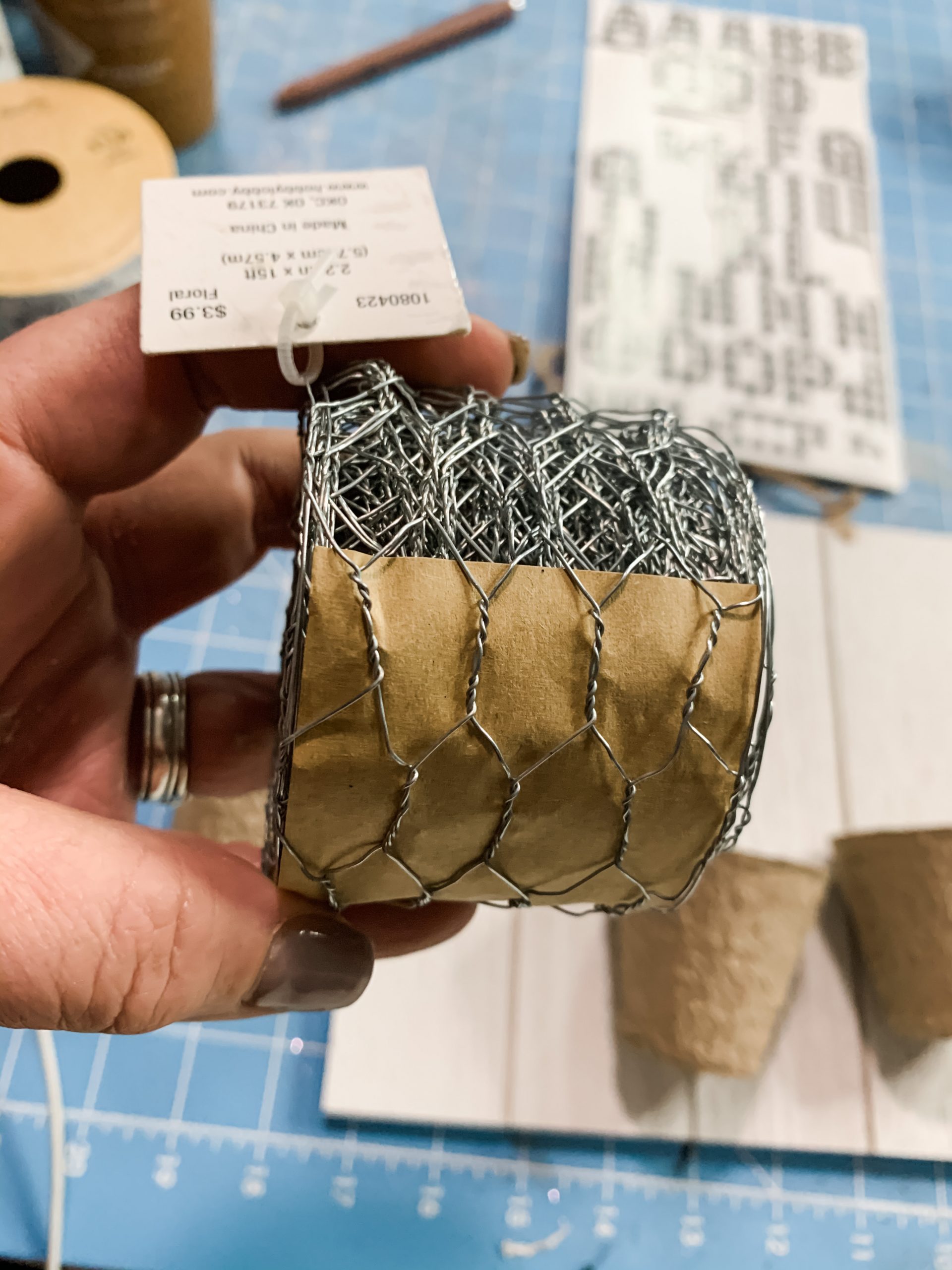 Go ahead and cut three pieces of floral foam to fit inside each of the half seed starter pots. Before you hot glue them in place, you need to grab the chicken wire ribbon.
Cut 2 pieces of the chicken wire ribbon that fit around the faux shiplap board. I wrapped my pieces of chicken wire ribbon around the bottom half of the board and hot glued their ends in place.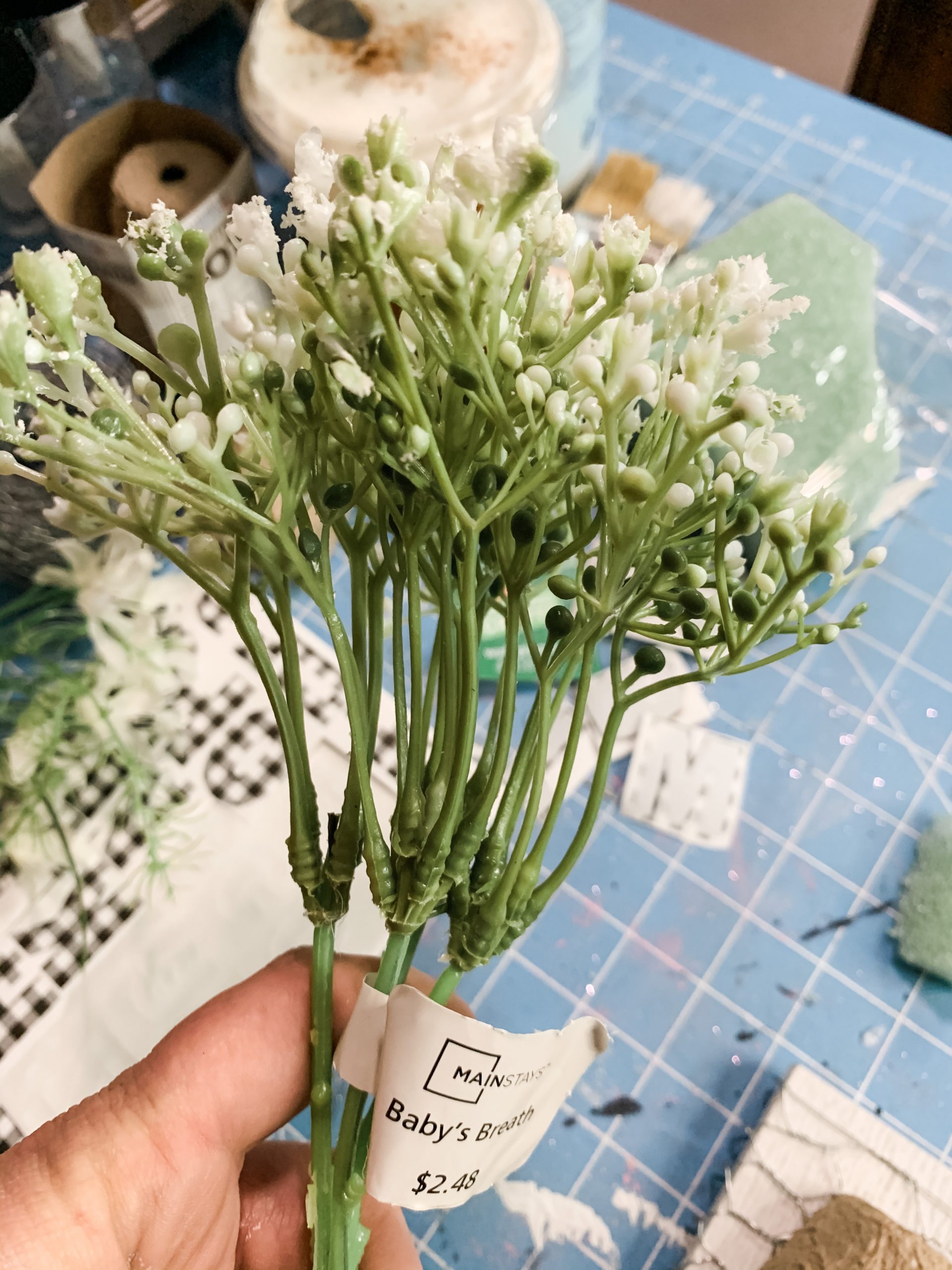 Bring it all together
Once your chicken wire is secured in place, go ahead and hot glue the seed starter pots over the wire. Then, hot glue each of the floral foam pieces inside each of the seed starter pots.
You can put whatever flowers you want in your seed starter pots, but I used Baby's Breath from Walmart. Whatever flower you decide to use, push them down into the seed starter pots.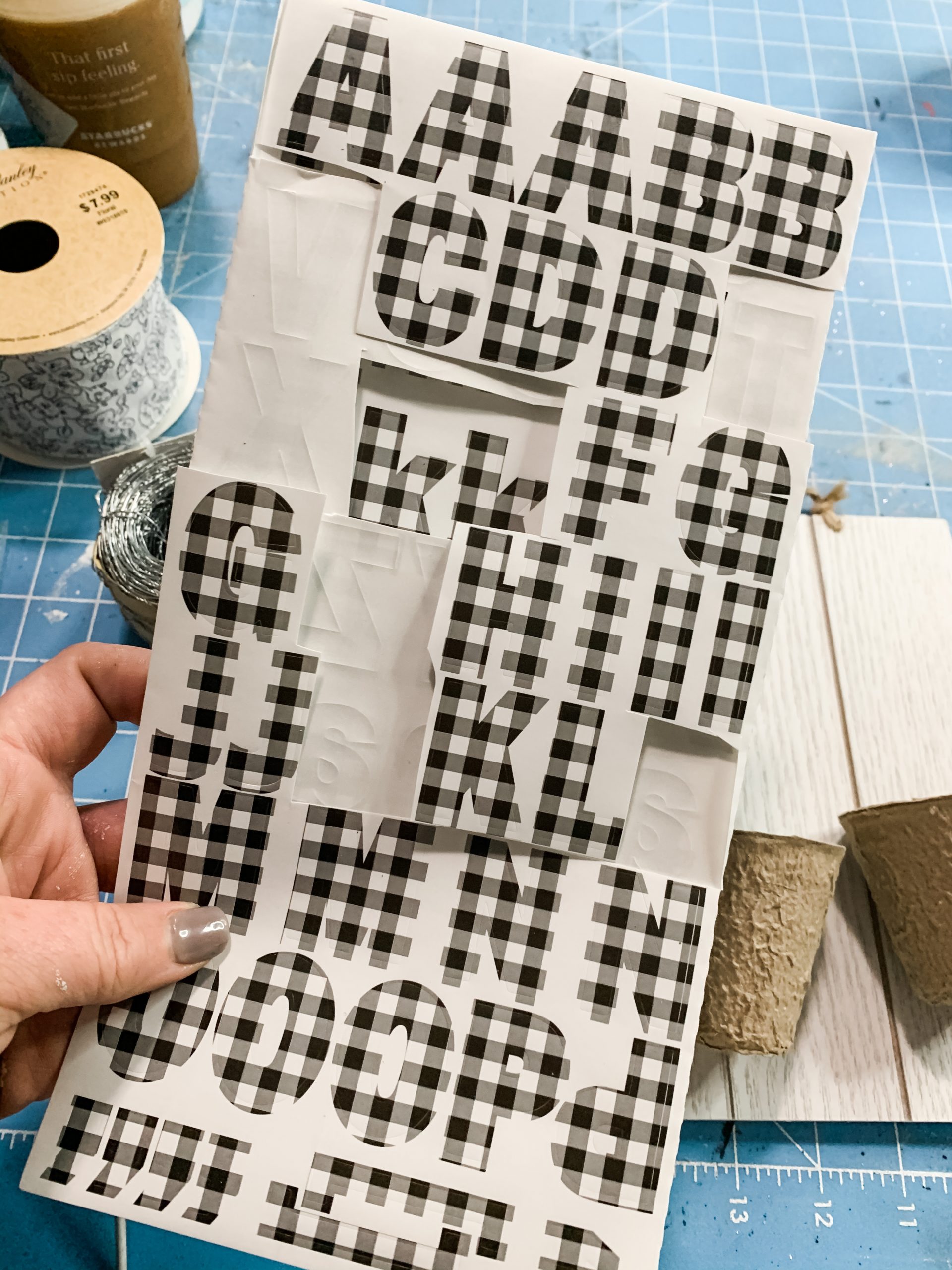 Lastly, you're going to add your stickers! I got these cute buffalo check letter stickers from Hobby Lobby in the scrapbooking section.
I chose to spell Bloom, but just like with the flowers, you can put whatever word you like! If you can, dry place the stickers or mark out where they will go to make sure they are level and evenly spaced.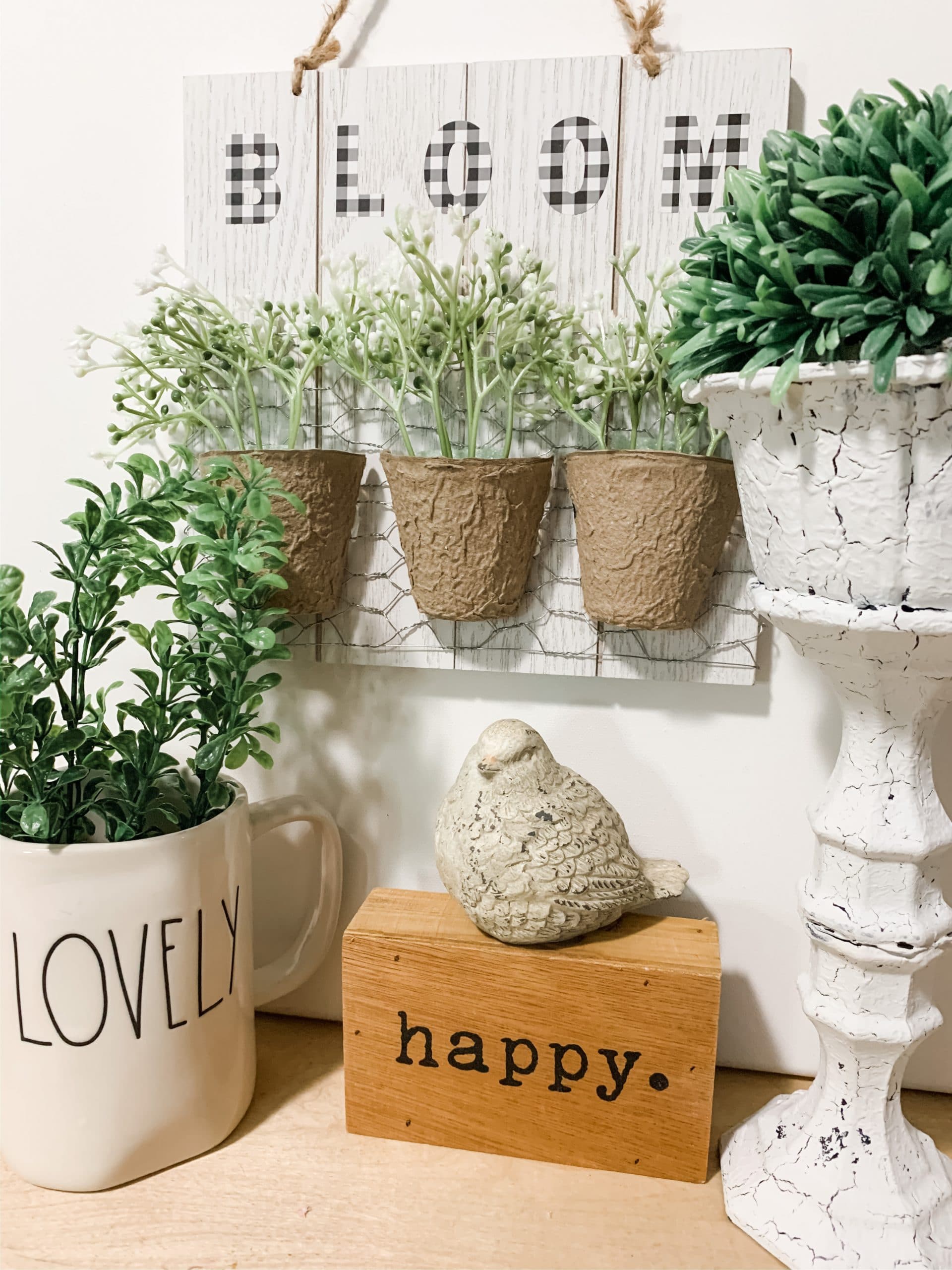 I hope you enjoyed this Easy DIY Spring Decor with Seed Starters as much as I did and decide to make one for yourself! I would love to see how yours turns out!
You should totally join my FREE Facebook group called On A Budget Crafts! It is a judgment-free community for DIY crafters to show off their projects and ideas.
If you loved this DIY you might also like these easy Spring DIY ideas!
Thanks for stopping by! XOXO Amber
You can also shop my ENTIRE AMAZON Favorites shop just click here! It's packed full of all the things I use and love. Here is the supply list I highly recommend every creative have on hand!!
Would you also pin my blog for later and get on my newsletter alerts? I would love to have you join my #craftycrew.
Inspired? Leave me a comment below! I love hearing from my readers!

Join my free "ON A BUDGET CRAFTS" Facebook group!