If you've ever looked at buying a wreath for your front door, you know that they can be kind of expensive. Well, did you know that you can make your own adorable rag wreath??
I made this neutral rag wreath for my own front door, and I absolutely love how adorable it turned out! This wreath also allows you to decorate your door for the holidays because you can change out the decor in the center of the wreath!
Watch the replay
I promise this is the easiest DIY I've ever made. Anyone can make an adorable DIY rag wreath, including children! But, if you want to see exactly how I brought this rag wreath to life, you can watch the Facebook LIVE replay!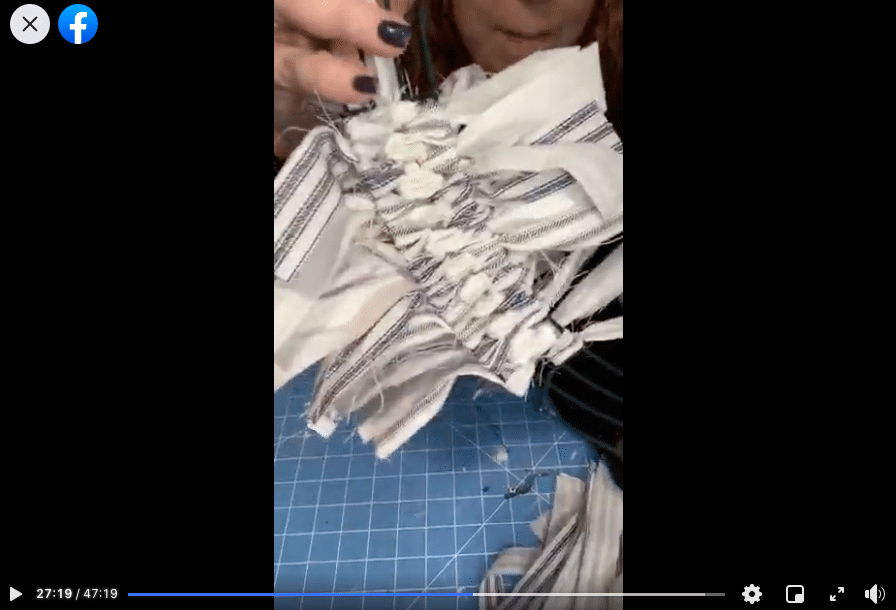 For this project, I will be using these items but you can substitute where you want.
"As an Amazon Associate, I earn from qualifying purchases."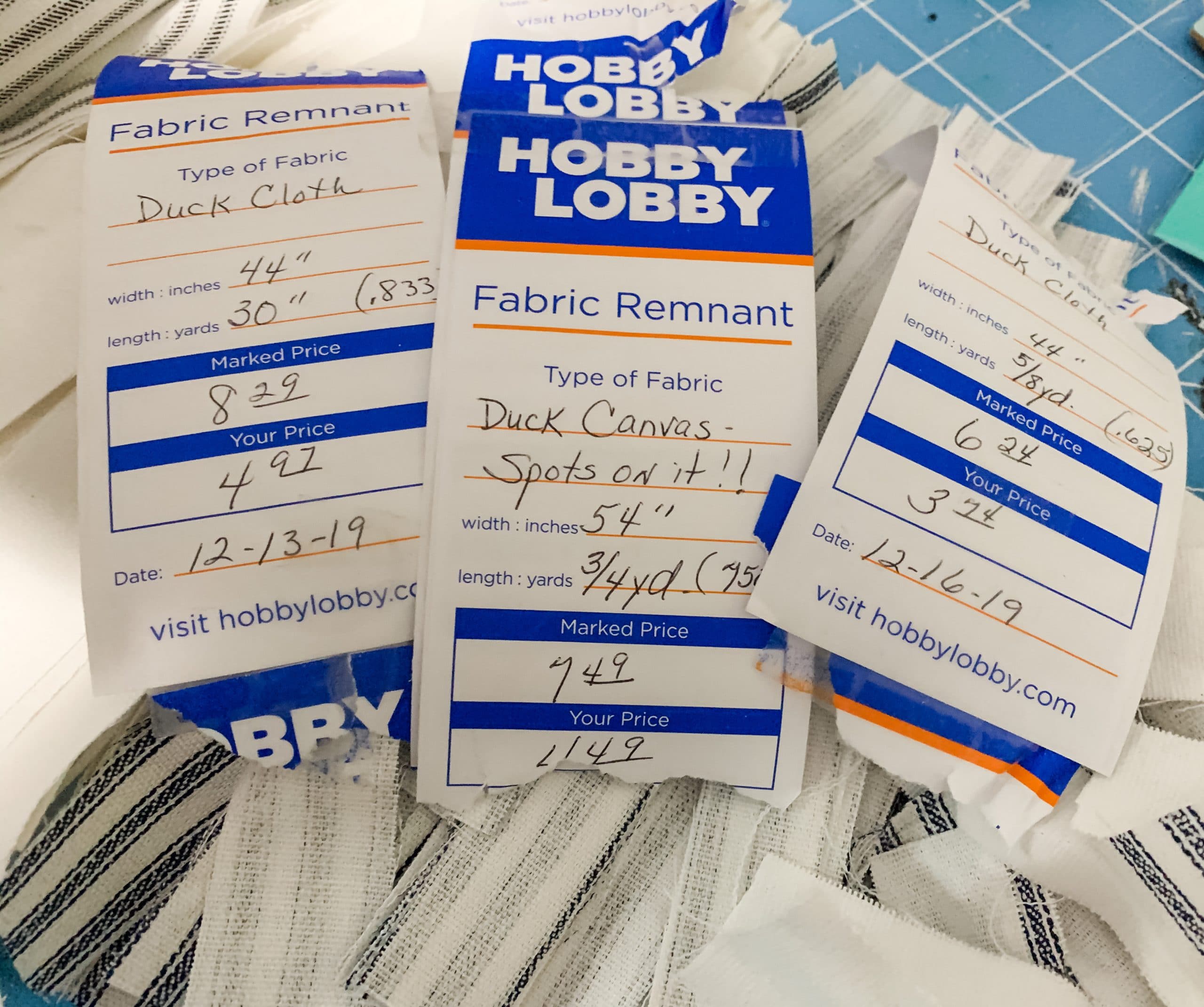 Let's get started
I've said it before, but this time, I mean it! This is the most simple DIY tutorial I have ever shared with my Crafty Crew! This DIY rag wreath also has the smallest supply list with only two items: fabric and a wreath form.
For my rag wreath, I used fabric remnants from Hobby Lobby. This is a great way to get your fabric affordably!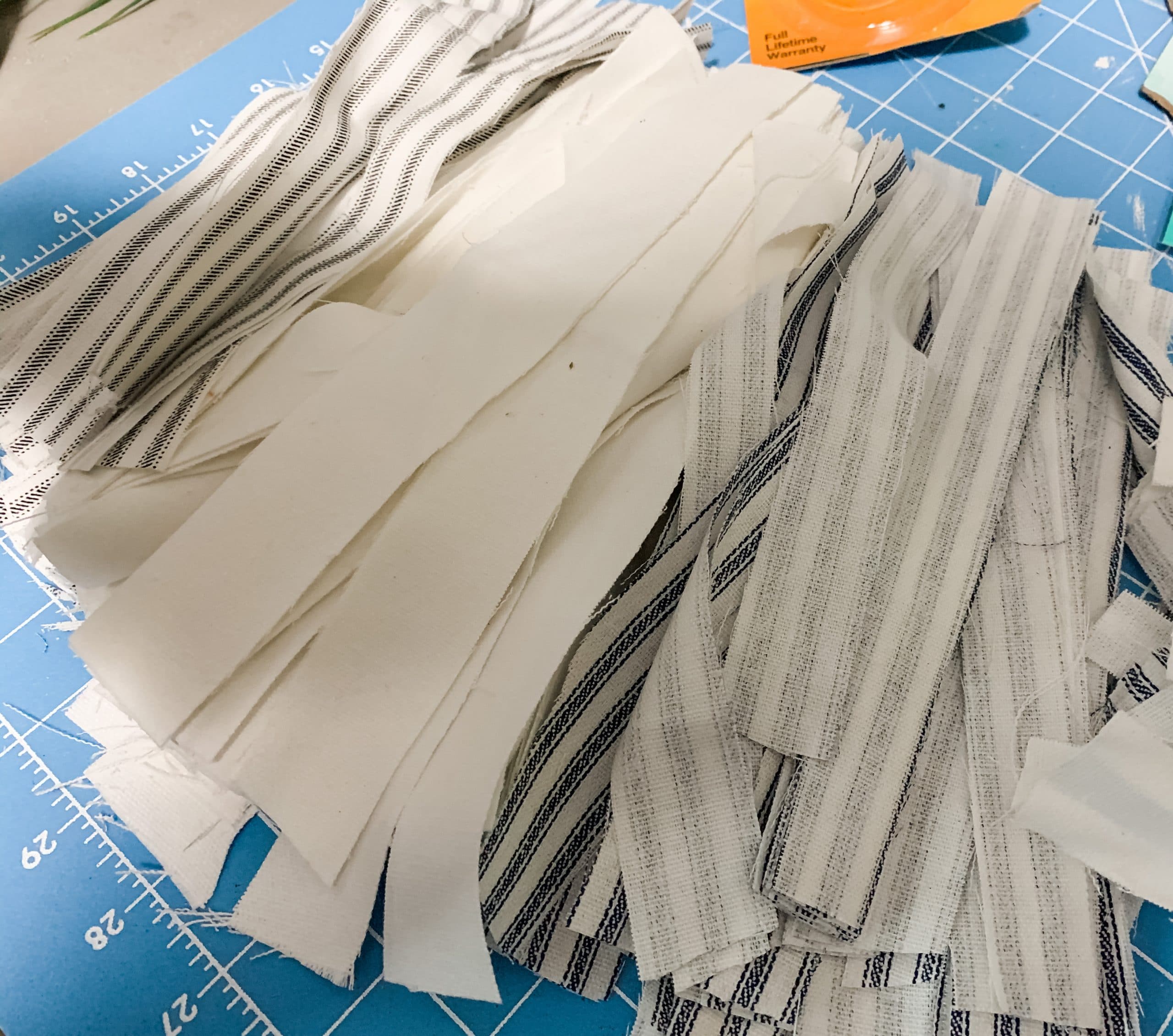 Whatever fabric you use, you're going to cut it into strips. I cut my fabric strips about 9 inches long and about an inch wide. The amount of strips you need depends on the size of your wreath form.
I used a large wreath form, so I made sure I had a ton of fabric strips ready. I ended up with more strips than I needed, so I put the leftover strips in a little plastic baggie to use on later projects!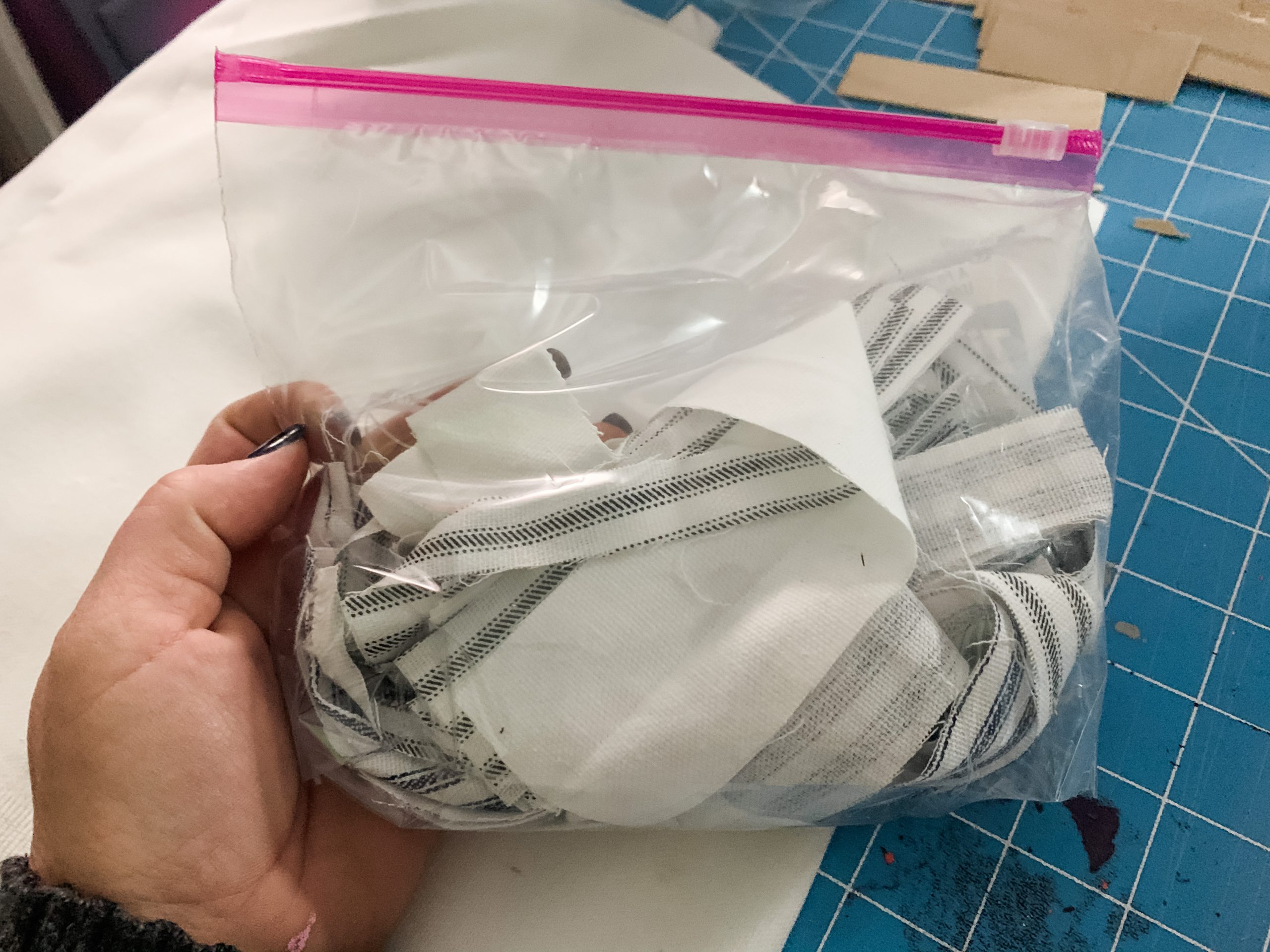 Bring it all together
Once you have all your strips cut and ready, it's time to start tying them onto the wreath form! My wreath form had 4 metal wires.
I wrapped the first strip around the outer two wires and tied it in a knot. Then, I wrapped the next fabric strip around the inner two wires and tied it in a knot.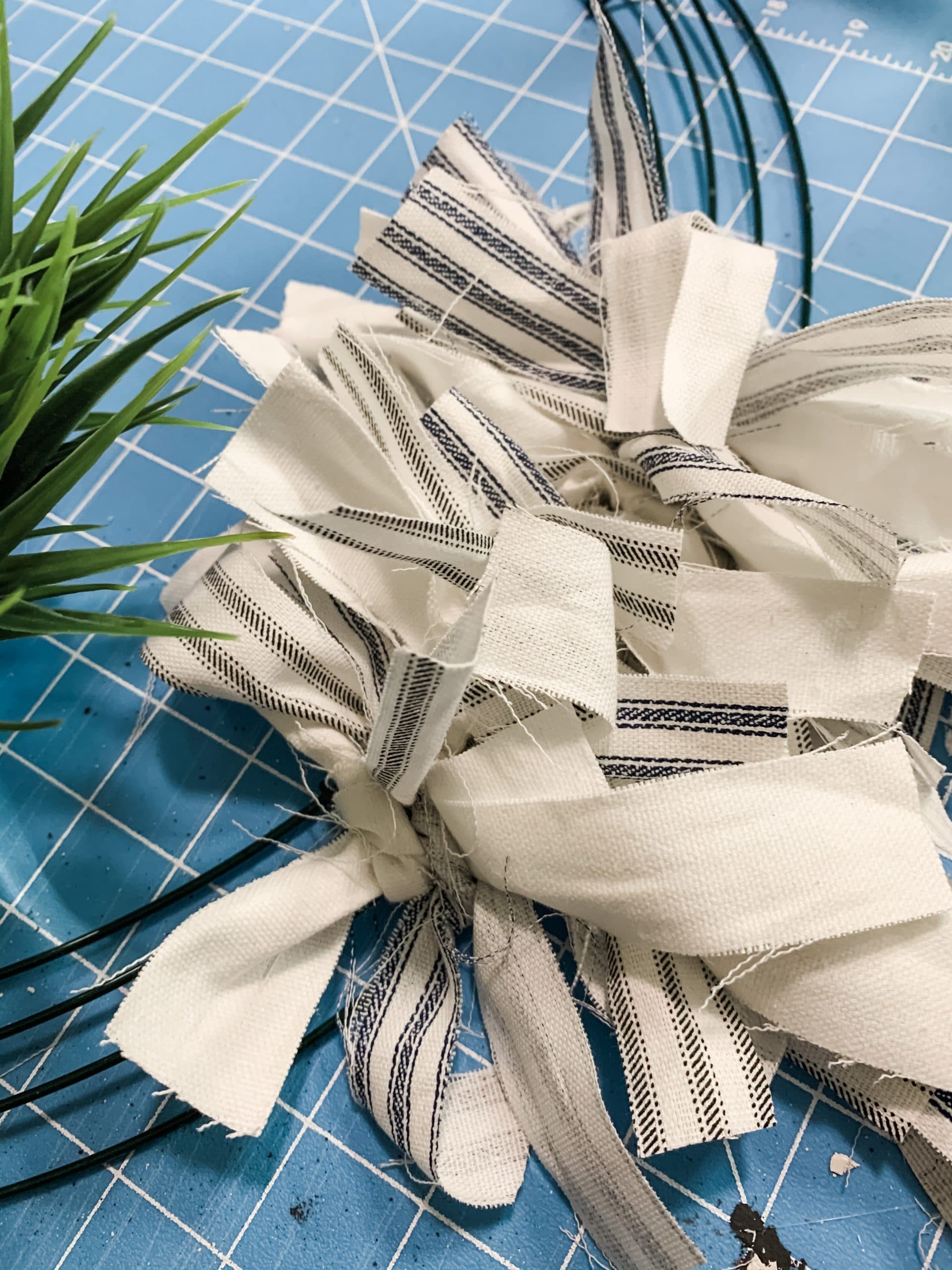 Repeat this over and over. As you're tying the strips onto the wreath form, push them closer to the ones already on the form. You want them pushed tightly together to hide the wreath form underneath.
That's it. Those are all the steps to making a rag wreath! Keep tying the strips onto the form until you've covered the entire form.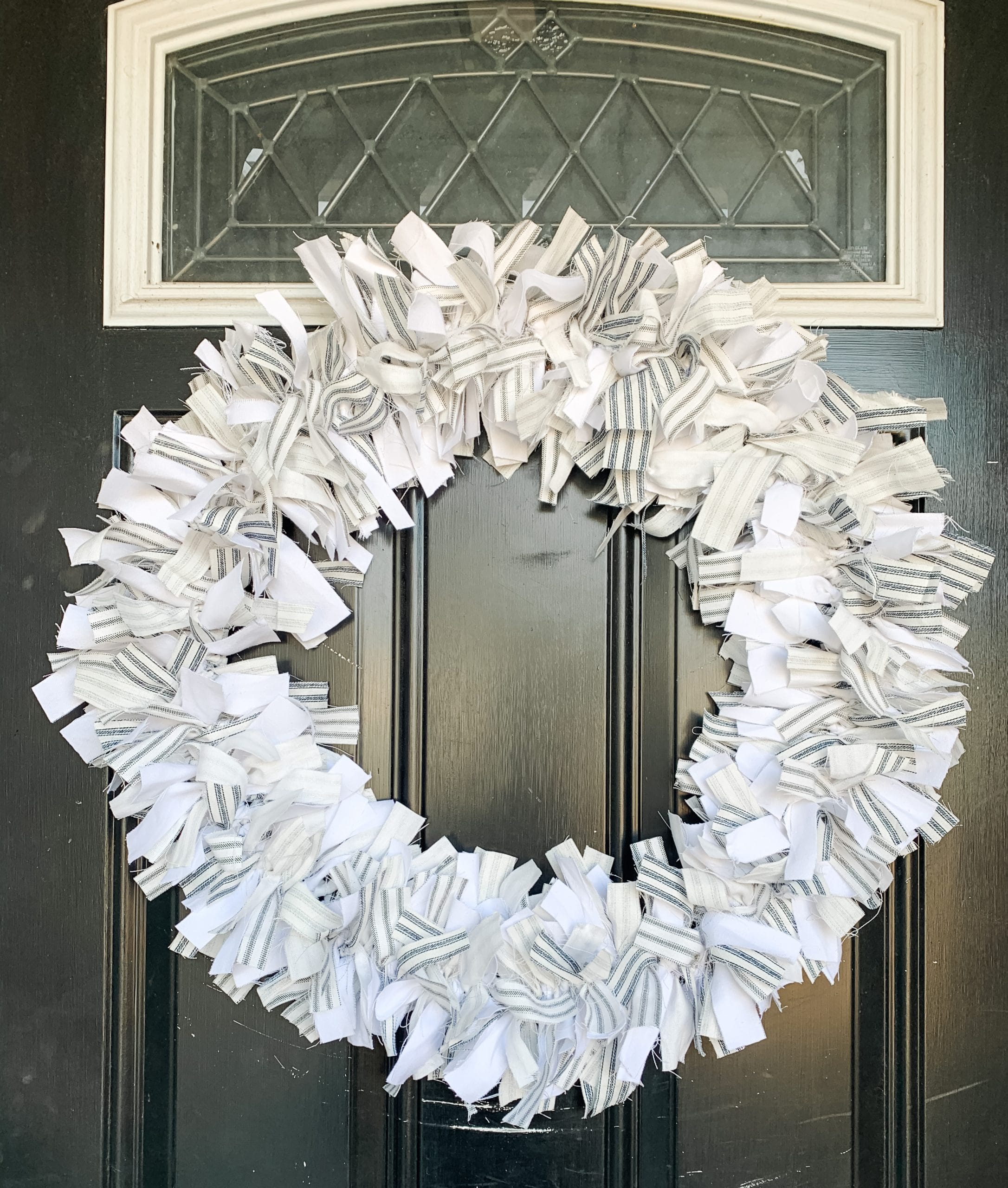 Don't like the empty space in the middle of the DIY rag wreath? Well, you can make something to go there, too! For Valentine's Day, I made this adorable
magnetic door decor
to go in the center of my rag wreath!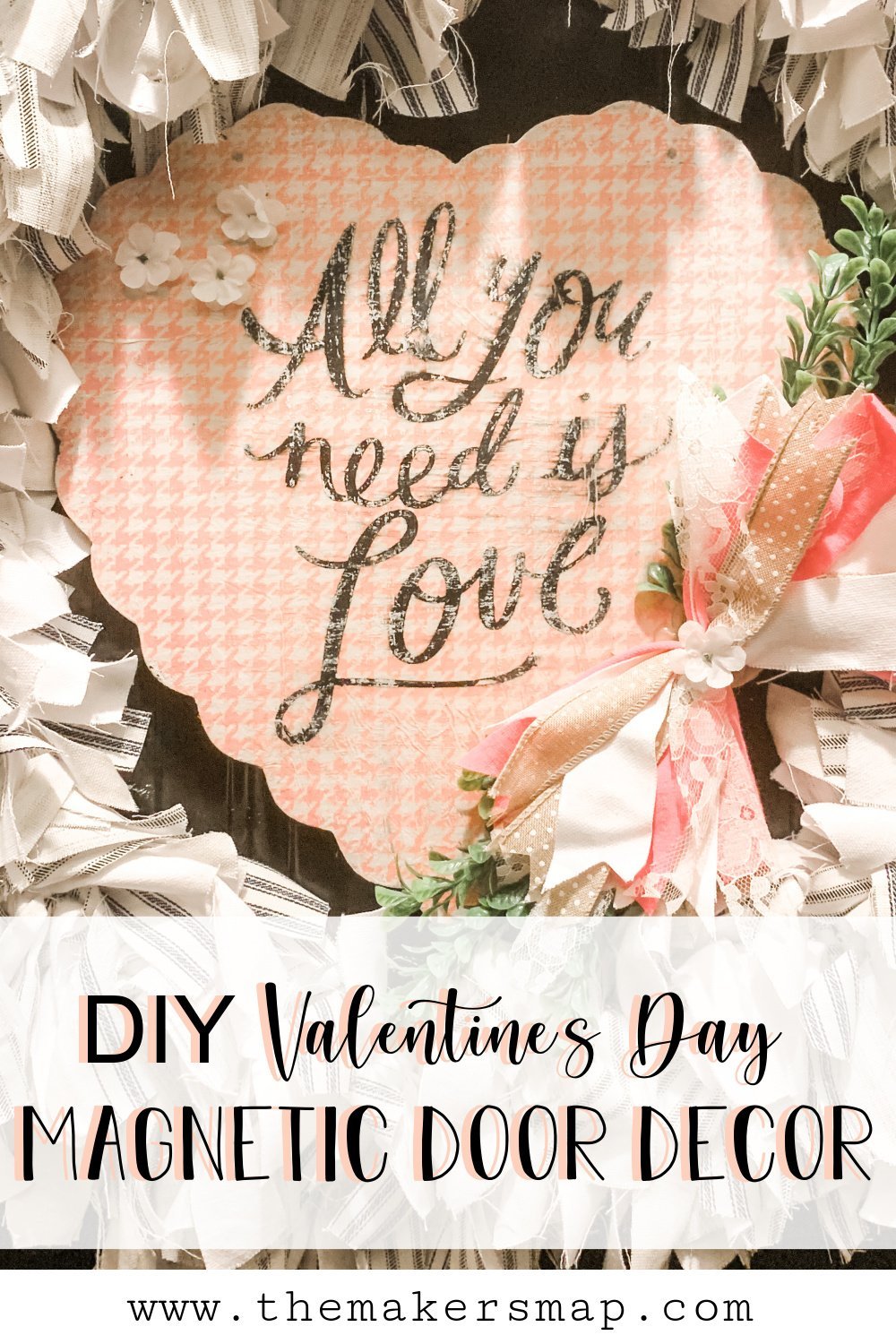 For St. Patrick's Day, I made an adorable Dollar Tree DIY Shamrock center for this easy DIY rag wreath. Check it out!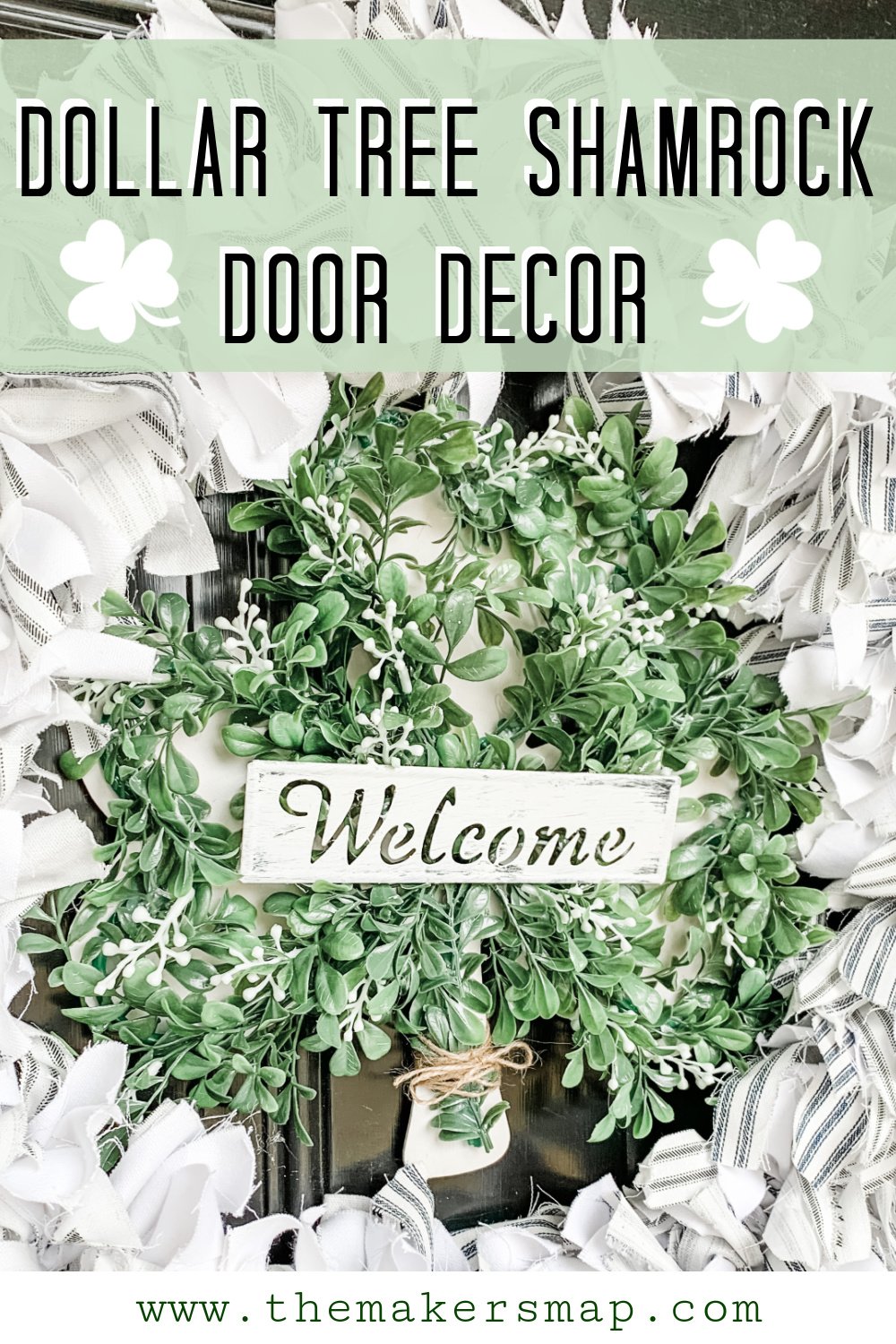 I hope you enjoyed this simple rag wreath as much as I did and decide to make one for yourself! I would love to see how yours turns out!
You should totally join my FREE Facebook group called On A Budget Crafts! It is a judgment-free community for DIY crafters to show off their projects and ideas.
Thanks for stopping by! XOXO Amber
You can also shop my ENTIRE AMAZON Favorites shop just click here! It's packed full of all the things I use and love. Here is the supply list I highly recommend every creative have on hand!!
Would you also pin my blog for later and get on my newsletter alerts? I would love to have you join my #craftycrew.
Inspired? Leave me a comment below! I love hearing from my readers!

Join my free "ON A BUDGET CRAFTS" Facebook group!