Make a Dollar Tree Bee Skep Basket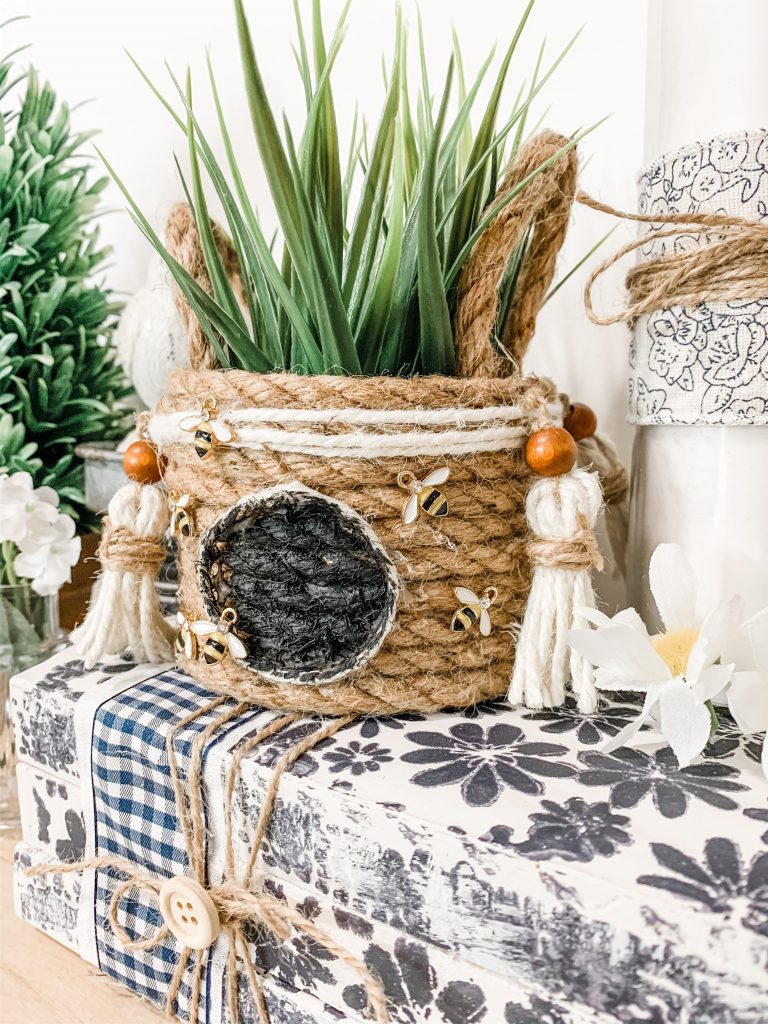 >> Pin this for Later <<
Hey there friends! On the blog this week is one of my favorite DIY projects I have done! I am showing you how to make a Dollar Tree Bee Skep basket! Plus, I filmed it so you can WATCH the process below! Just click to play! It's a full video over on my YOUTUBE channel!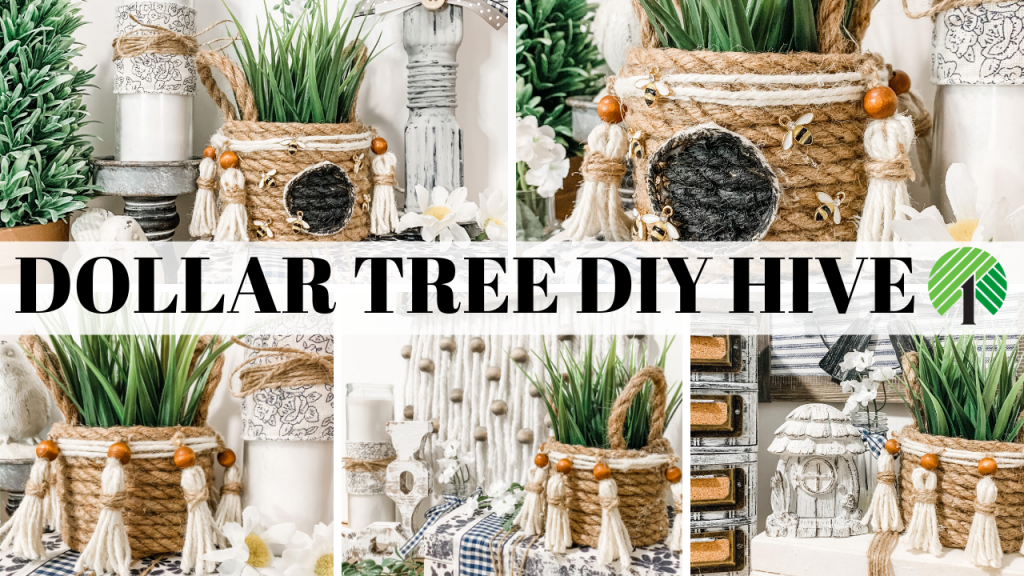 So all things 'beehives", "bee skep" and "bee stuff" are totally the in thing right now! I did make a full bee skep right after making this cute little Dollar Tree Bee Skep Basket! If you wanna see how I did that one you can catch that video replay! (I created it on live video here)
The Big Bee Skep I did live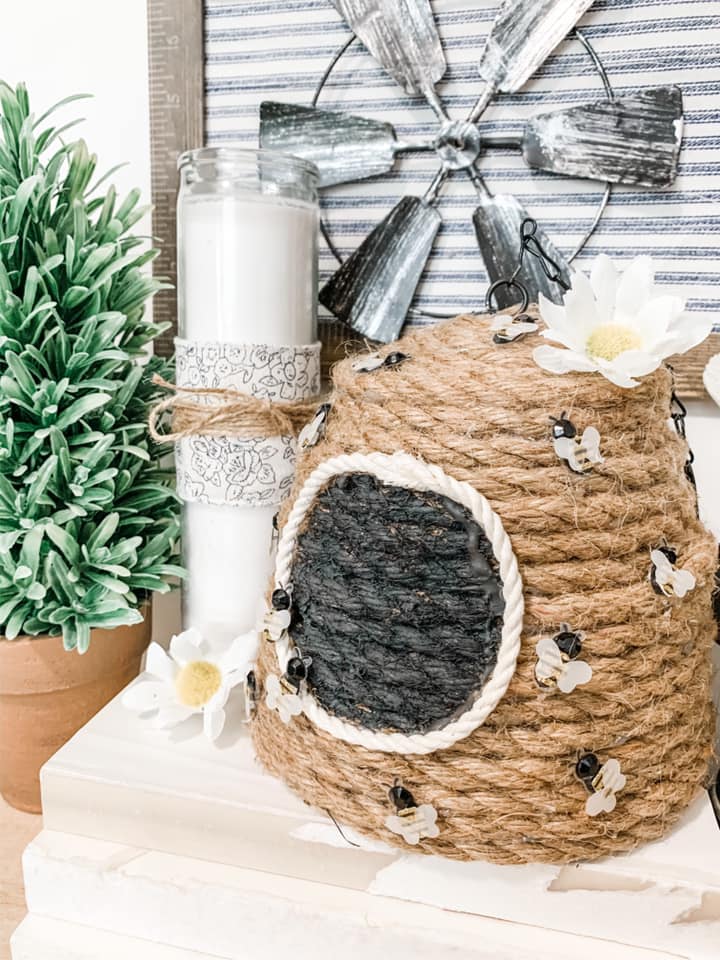 >> Pin This for Later <<
Alright! Let's get right to it! (these are my affiliate links, if a purchase is made through one of my links I may earn a small commission but that does not cost you any extra) There is also a short version of this video on Facebook here as well!
The supplies I used:
To make a Dollar Tree Bee Skep Basket you will need some nautical rope, jute twine, black paint, glue gun, glue sticks, and some bees! To make it double-sided you will need a few wood beads and your choice of item to use as your mold! (I used a glass votive from Dollar Tree) And that is it! For this project I started by wrapping my base, then I went around the votive. Pulling my rope off as I went so it didn't stick. You can use wax paper if you like but my glue came off pretty easy!
Now it is starting to come along!
Once you have it all wrapped the fun part begins! Adding the extra details! For this Dollar Tree Bee Skep basket (hive) I added a double side to it by making some tassels! It was easy to do with my jute! I wrapped it around my two fingers and that created my tassel. I showed exactly how in this quick video! Honestly, it really was an easy project and I am so excited how it turned out! Here are some up-close photos for you to check out both sides! And if you decide to make one you have to share your photos with me. If you already made one, let me know below in the comment area what tips you can share with us!
You can shop my ENTIRE AMAZON Favorites shop just click here! It is packed full of all the things I use and love, and here is the supply list I highly recommend! I hope you have loved this week's blog post and are inspired! Be sure to pin my blog for later and get on my newsletter alerts! It is easy to sign up here! Not only do I love my entrepreneur friends I absolutely adore my #CRAFTYCREW too!
Before you go, check out my creative membership, it isn't free but it is affordable! You can learn about the Creative Haven VIP group here!
Inspired? Leave me a comment below! I love hearing from my readers!

Join my free "ON A BUDGET CRAFTS" Facebook group!
>> PIN THIS POST FOR LATER! <<