DIY Paint Stick Ladder Sign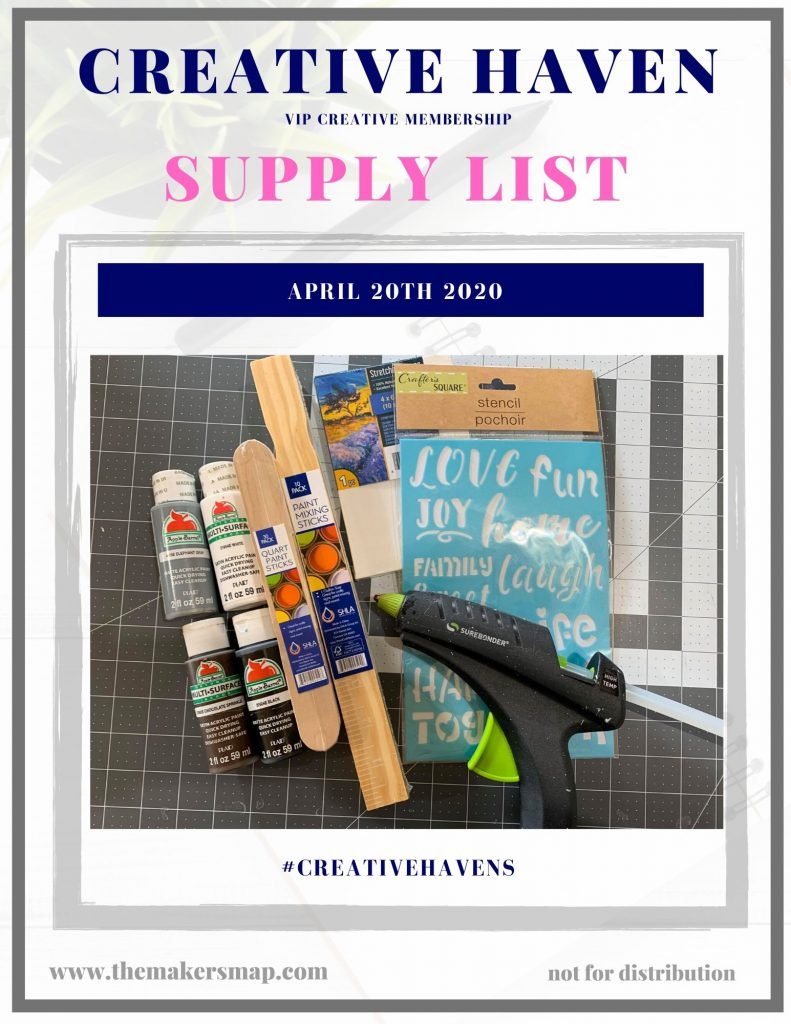 >> Pin this for Later <<
Make a DIY Paint Stick Ladder Sign super easy! Everyone loves a good DIY project especially when it is affordable! This one is exactly that! Fun, Easy, and Affordable! You can access the full DIY video inside the Creative Haven VIP community!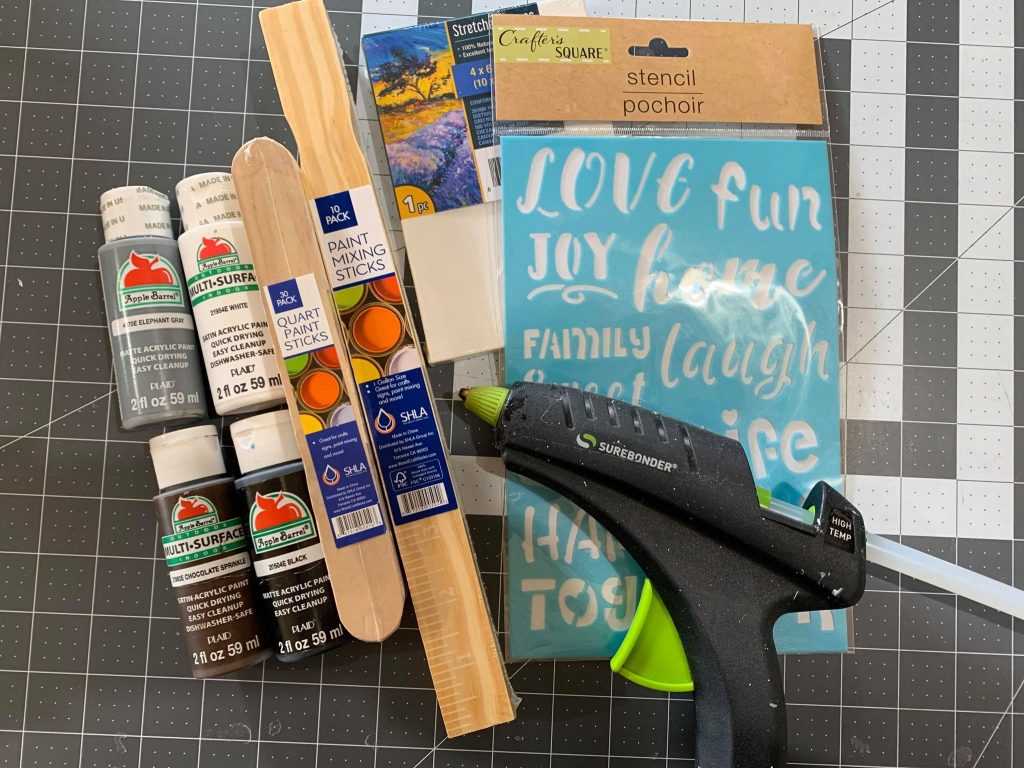 It is a private crafting, DIY, and a creative community filled with hundreds of other creatives! You get access to the supply list in advance, a full schedule, monthly celebrity crafters, VIP experience where you can ask your questions, and a safe community to hang out, chat, show off your creations and have fun! You can join us inside the Creative Haven VIP here!
COMPLETE VIDEO TUTORIAL IS INSIDE THE CREATIVE HAVEN VIP COMMUNITY! JOIN HERE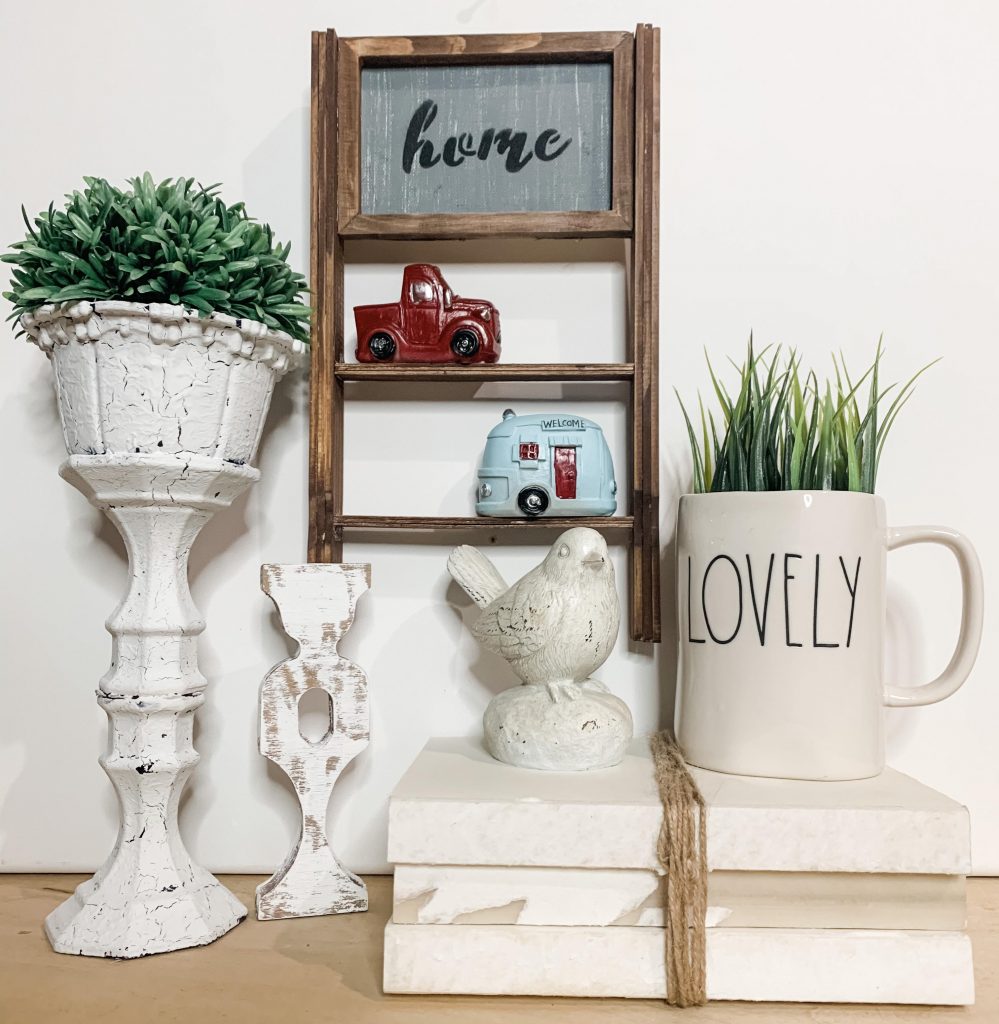 Next, let's look at the supply list for this DIY Paint Stick Ladder Sign!
April 20th, 2020 Supply List
You will need: (items shown in photo or any substitution you prefer) You do not need to use the exact items!
1 stretched canvas 4×6 (I got mine at dollar tree) You can substitute a wood sign or cardboard if you like
A stencil of your choice (I got mine at Dollar Tree)
Paint colors of your choice: I will be using Apple Barrel paints in the colors White, Elephant Gray, Ink, and Chocolate Sprinkle
You will need a glue gun, glue sticks, paintbrushes, wipes if you desire.
There are no rules for creativity or art! Be sure to just have fun!
All items suggested were from EITHER, Dollar Tree, Walmart, Lowes, Home Depot, or scored on Amazon!
I plan to use this to lay my charging cords over when my granddaughter comes over so they are not plugged into the wall. But you can use yours for anything you like! (By the way, isn't that red truck and camper the cutest I scored those at Dollar Tree)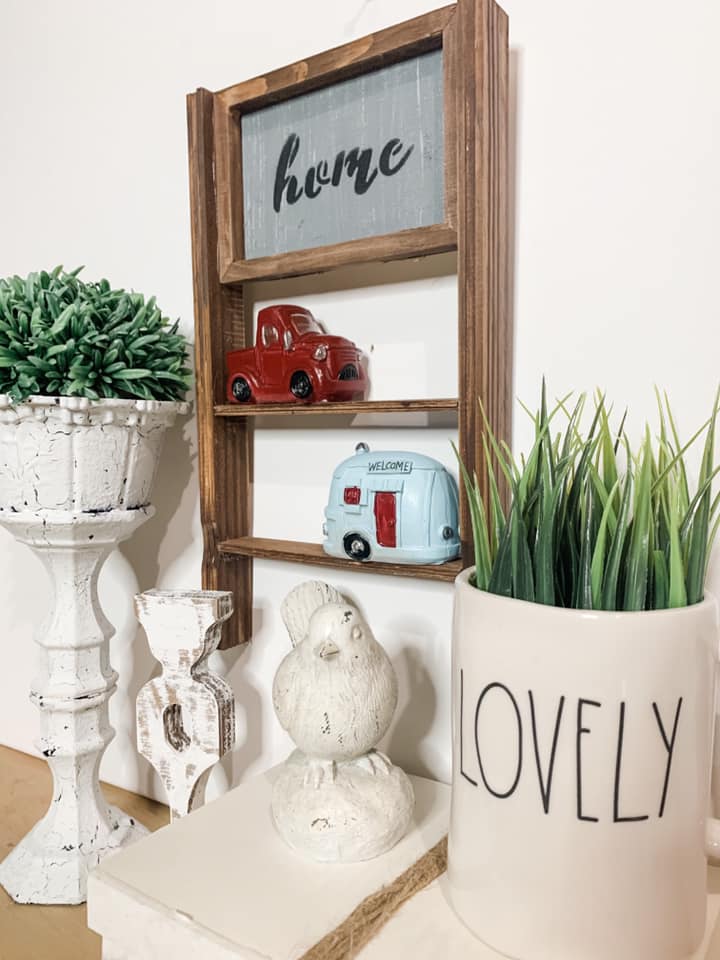 >> Pin This for Later <<
(these are my affiliate links, if a purchase is made through one of my links I may earn a small commission but that does not cost you any extra)
Come Chat, Craft, and DIY with us inside the Private Creative Haven VIP Community! It is a monthly group and access is affordable! You can cancel anytime!
You can shop my ENTIRE AMAZON Favorites shop just click here! It is packed full of all the things I use and love, and here is the supply list I highly recommend every creative have on hand!! Be sure to pin my blog for later and get on my newsletter alerts! It is easy to sign up here! Not only do I love my entrepreneur friends I absolutely adore my #CRAFTYCREW too!

Inspired? Leave me a comment below! I love hearing from my readers!
Join my free "ON A BUDGET CRAFTS" Facebook group!
>> PIN THIS POST FOR LATER! <<