Dollar Tree Arch Window Winter Decor
This Dollar Tree Arch Window Winter Decor was the product of spur of the moment inspiration last year, and I'm just now getting it onto the blog.
I know Dollar Tree's inventory changes so quickly, so if you aren't able to find the Dollar Tree arch window frame that I used for this fun winter project in your store, you can also make your own out of foam board or cardboard!
It's super simple to draw the shape of the arch window onto the cardboard or foam board or find a stencil online to trace on your own.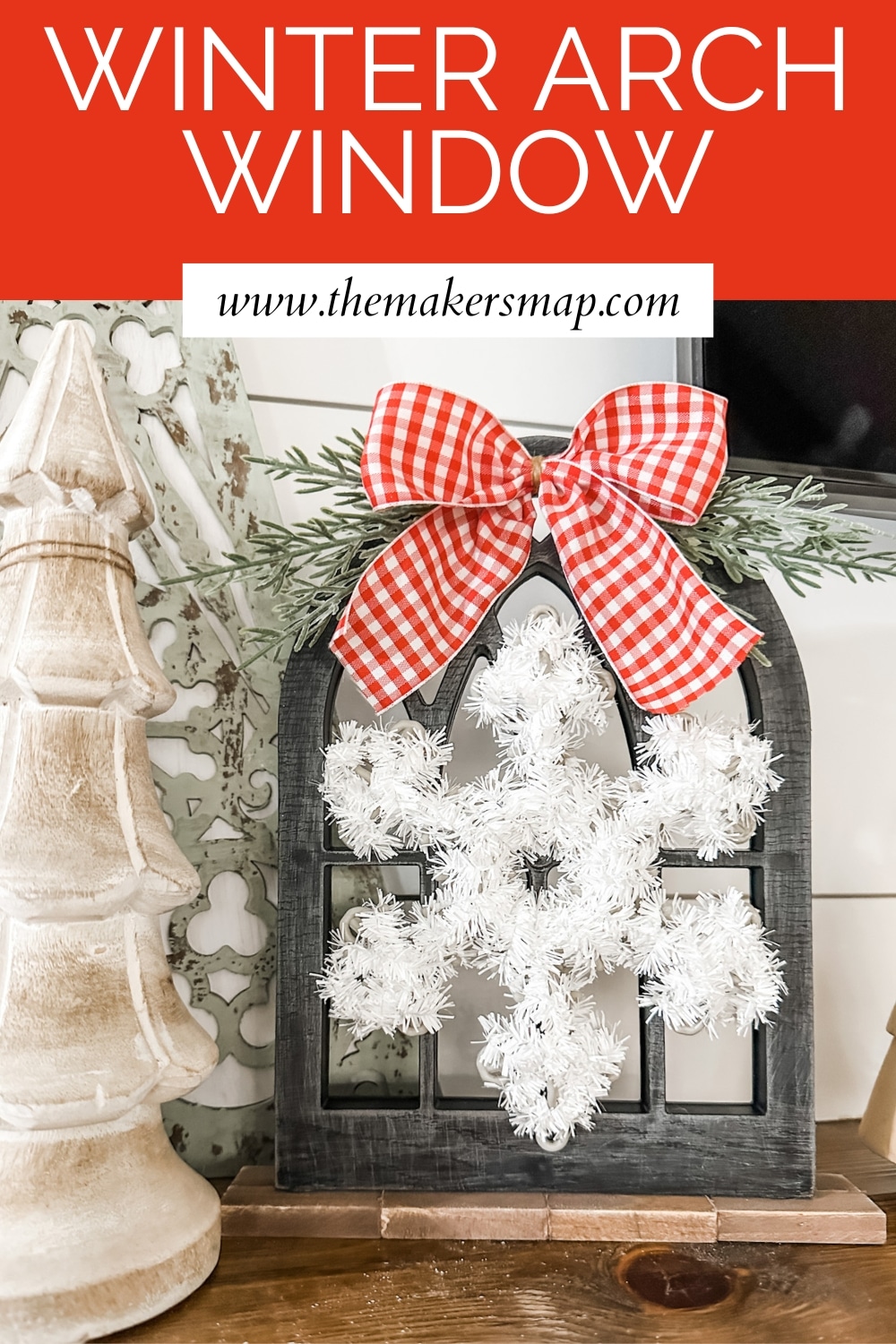 How to make my Dollar Tree Arch Window Winter Decor
I started this simple project by removing the Home Sweet Home sign from the Dollar Tree arch window along with any residual glue or cardboard.
Then, I lightly sanded the arched window. I separated the three plastic snowflakes and glued one to the center of the arch window.
Next, I used the Tumbling Tower blocks to assemble a base for my arch window frame. I glued eight of the blocks together in two rows of four to create the base.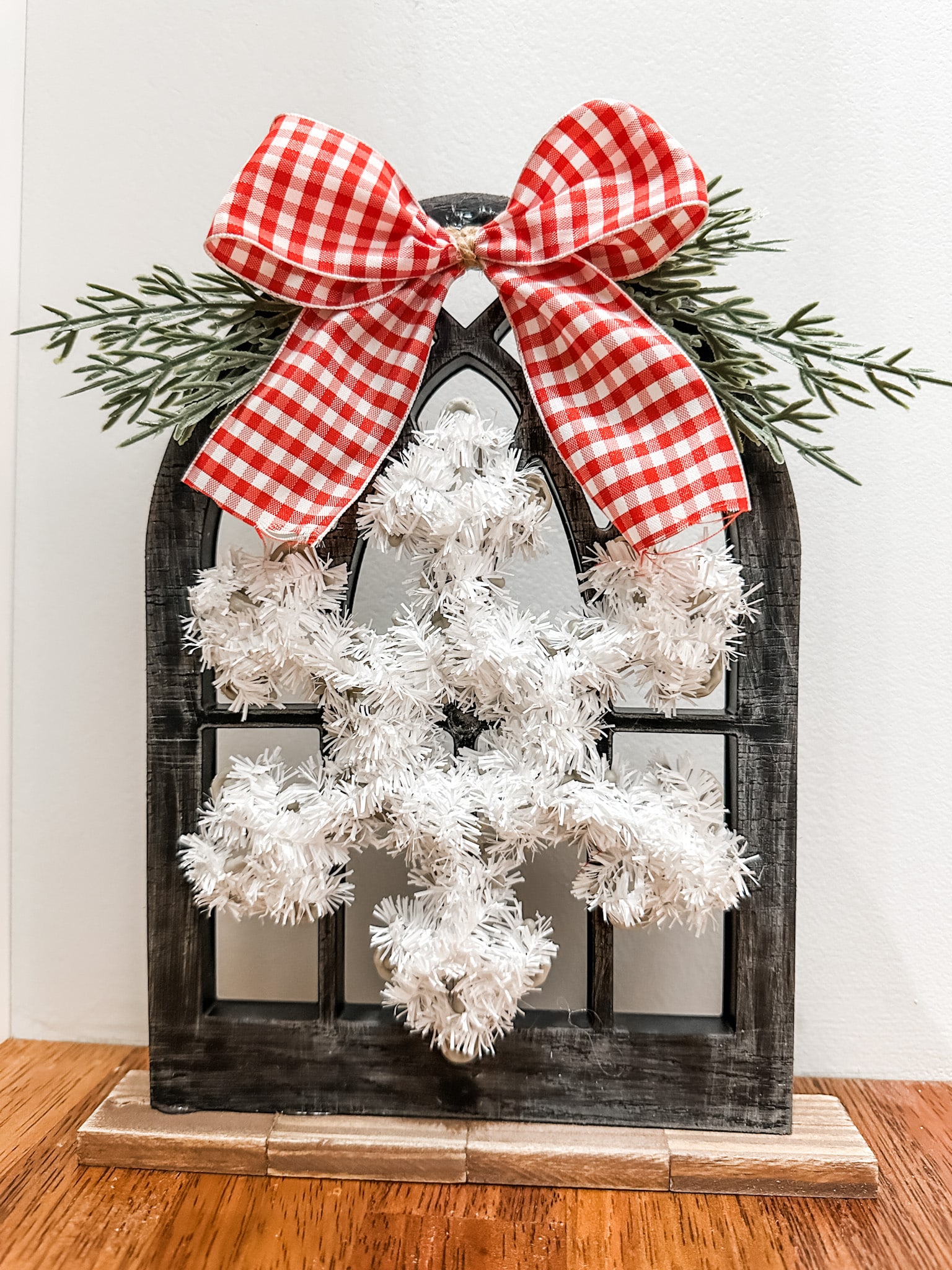 Once they were secured together, I used a mixture of brown paint and water to stain the wooden blocks. Apply the mixture with a wet wipe and use a clean wipe to remove any excess from the wood.
Bring it all together
Allow the stain to dry completely, then glue the arch window frame onto the tumbling tower block base.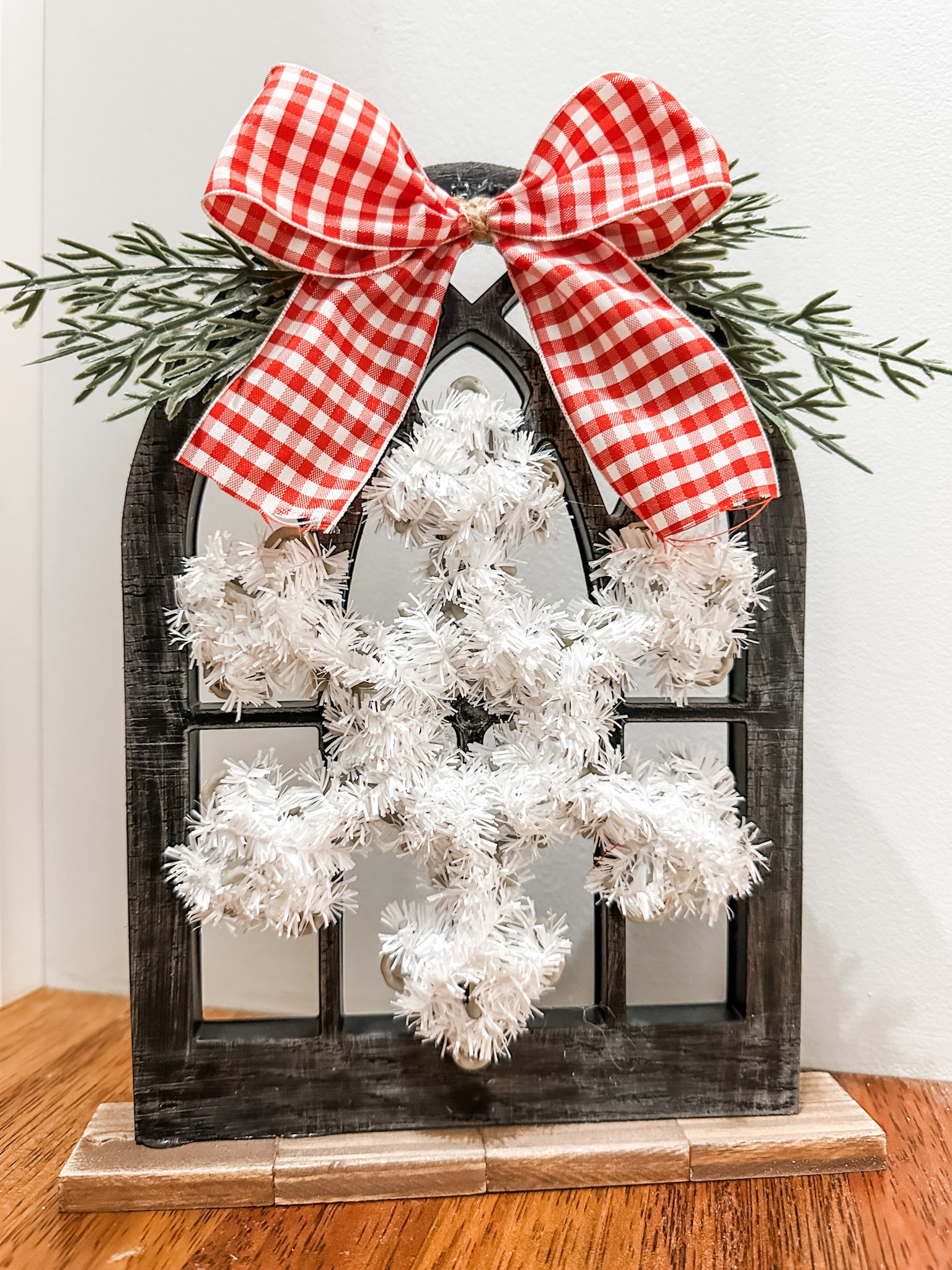 I tied a little bow out of the red buffalo check ribbon and secured it with jute twine. Then, I trimmed the greenery to fit above the snowflake.
Lastly, I glued the DIY bow and the greenery onto the top of the arch window above the snowflake!
I hope you enjoyed my Decorative Applique Christmas Tree as much as I did and decide to make them for yourself! I would love to see how yours turns out!
You should totally join my FREE Facebook group called On A Budget Crafts! It is a judgment-free community for DIY crafters to show off their projects and ideas.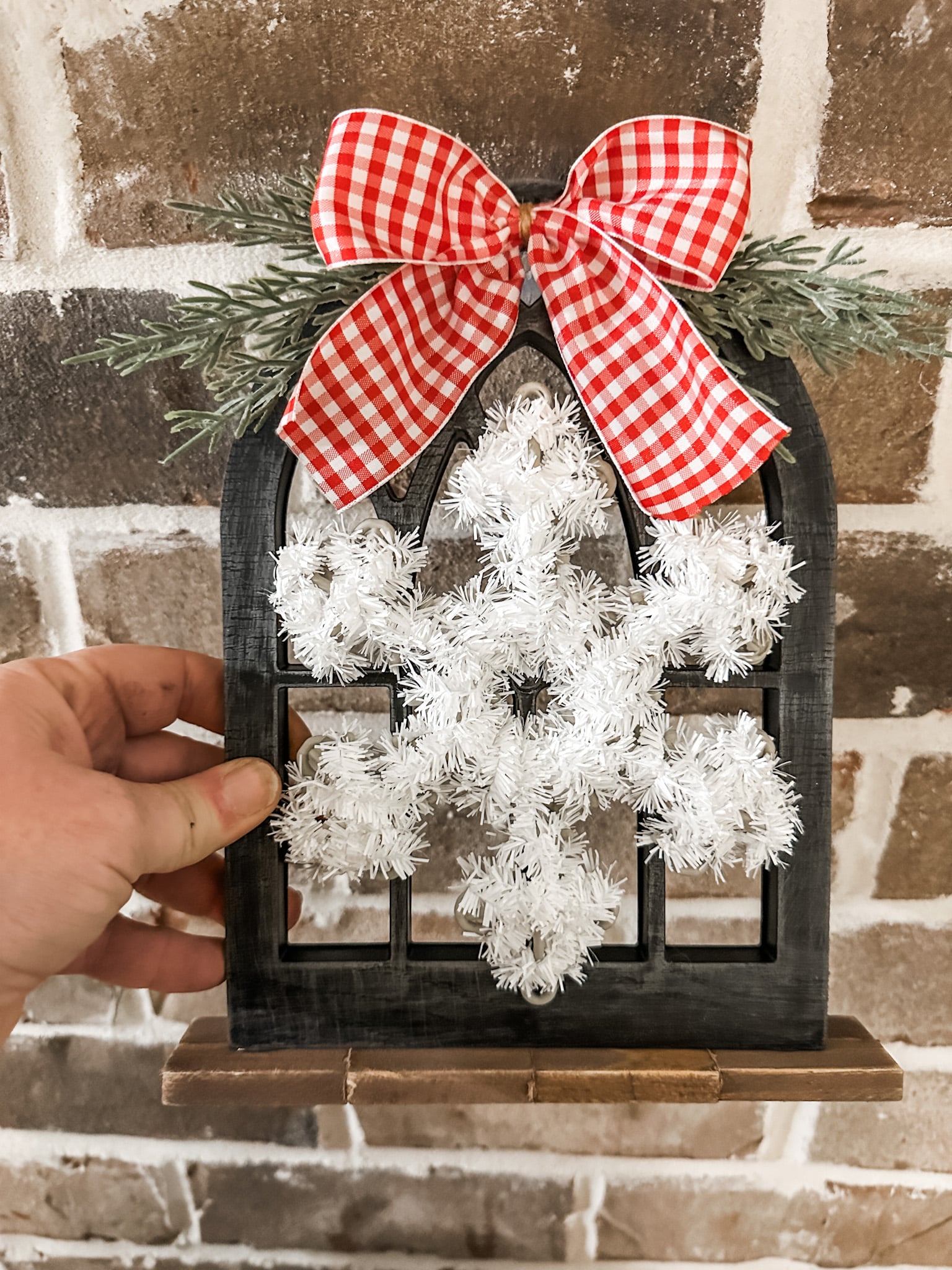 I shared how I made my Dollar Tree Arch Window Winter Decor during a LIVE video on my Facebook page.
If you want to see the DIY process, craft along, or just join in on the fun conversations, you can watch the DIY tutorial on Facebook!
For this project, I will be using these items but you can substitute where you want.
"As an Amazon Associate, I earn from qualifying purchases."
Dollar Tree arch window frame
Dollar Tree snowflake garland
Greenery of choice
Dollar Tree Tumbling Tower Blocks
Ribbon of choice (Red buffalo check)
Thanks for stopping by! XOXO Amber
You can also shop my ENTIRE AMAZON Favorites shop just click here! It's packed full of all the things I use and love. Here is the supply list I highly recommend every creative have on hand!!
Would you also pin my blog for later and get on my newsletter alerts? I would love to have you join my #craftycrew.
Inspired? Leave me a comment below! I love hearing from my readers!