These DIY mini planters are so cute and simple, I just know you're going to love them! Made with mostly supplies you can get at Dollar Tree, it doesn't get much more affordable than this one!
I love crafting and creating my own home decor for several reasons. One, it allows me to let out my creativity and really helps me decompress and destress.
Two, I get to turn nothings into somethings and bring my vision to life when it comes to my own home decor. Everything I make has my own spin so it matches my personality and style perfectly!
Three, I get to share my creativity and vision with others to help them unlock their own creativity and cultivate a home full of decor they LOVE without spending a fortune!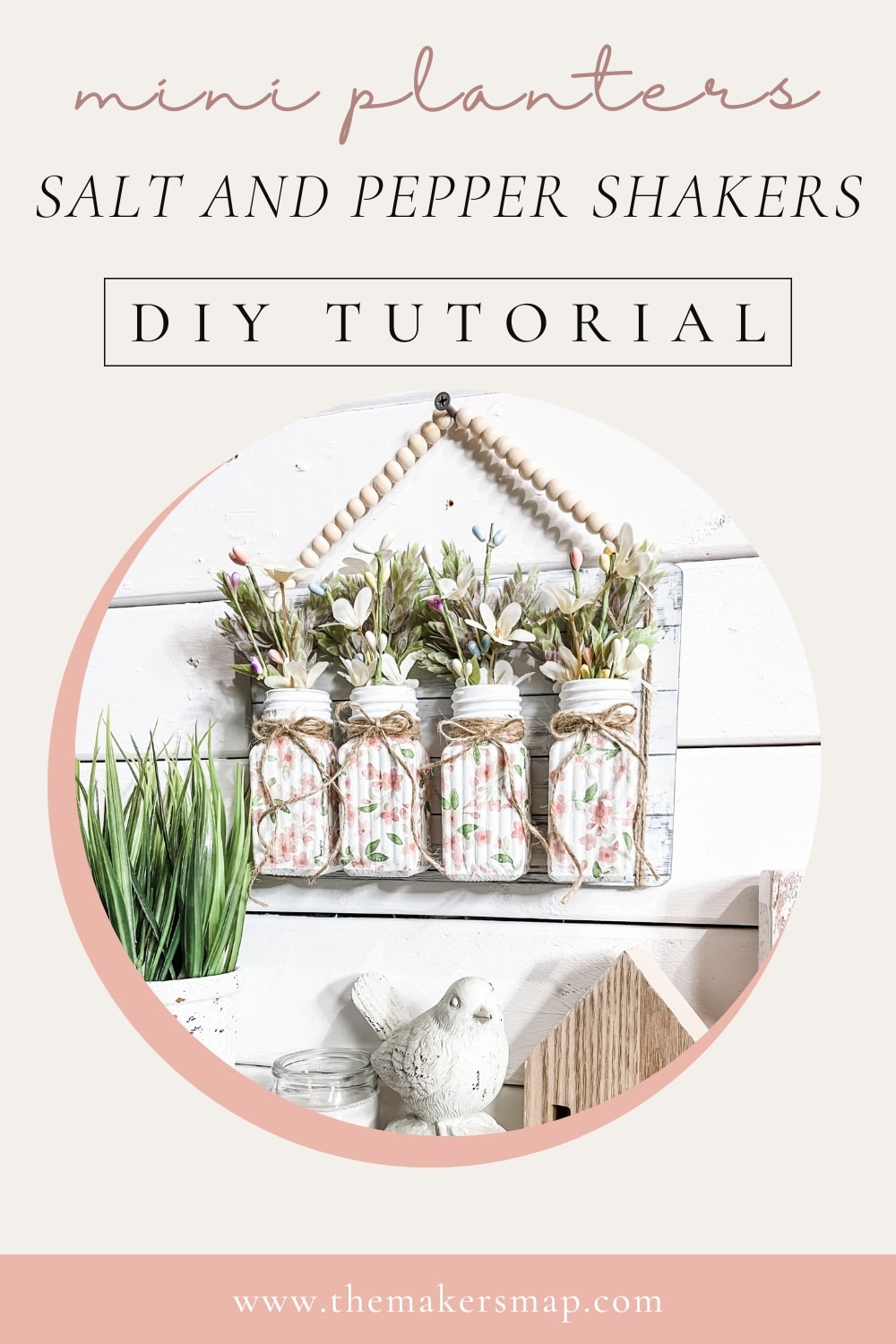 How to make DIY Mini Planters
I started this fun Dollar Tree craft project by sanding the bamboo cutting board. This makes the surface of the cutting board more abrasive and allows the paint to cling to it better.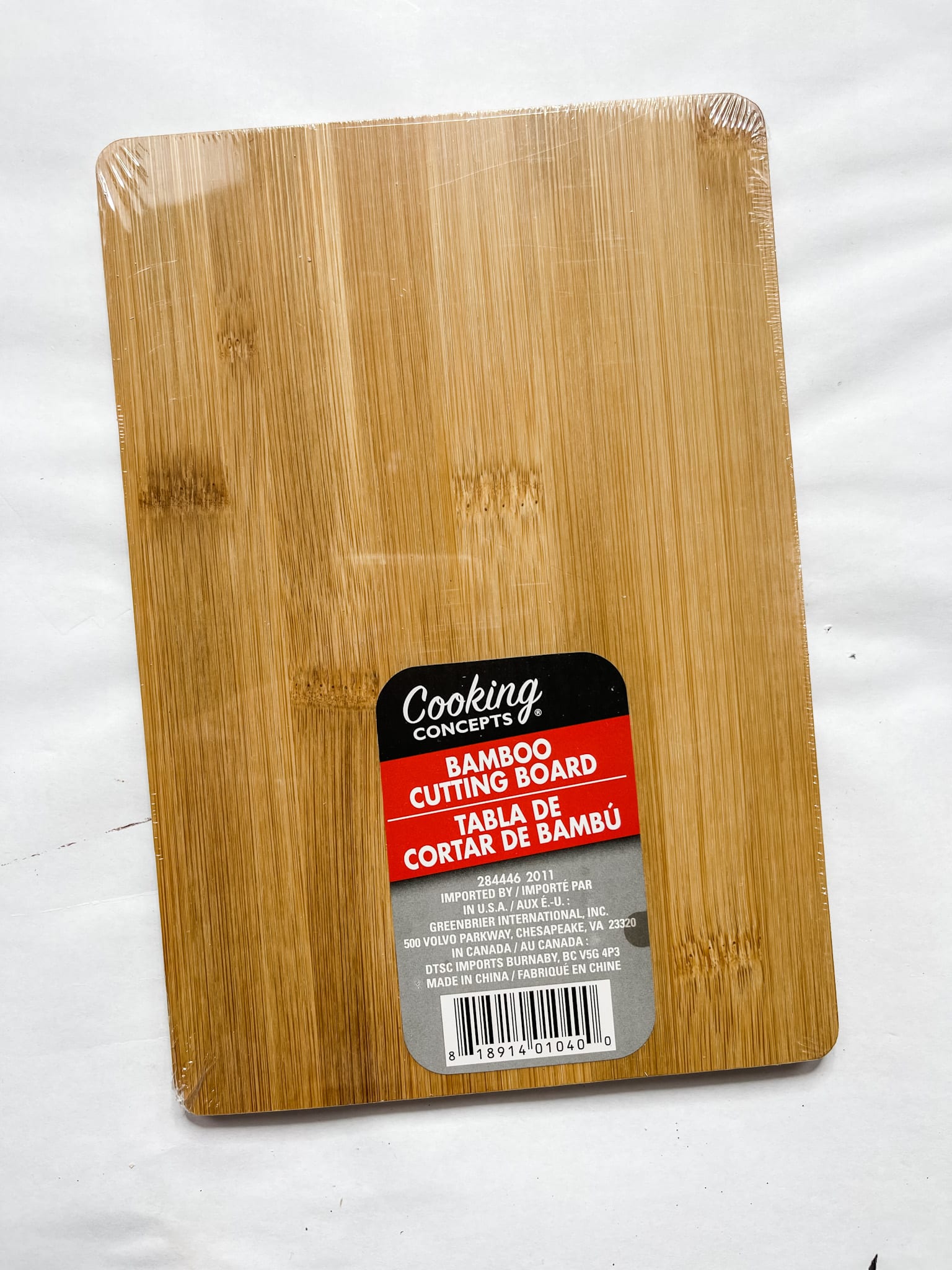 Next, I poured black paint onto the cutting board, sprayed it with water, and used a wet wipe to spread it across the surface of the cutting board.
Allow that to dry. I used my heat gun speed up the drying process. You can use a hairdryer on low, cool setting as well. I repeated the process again to darken the stain.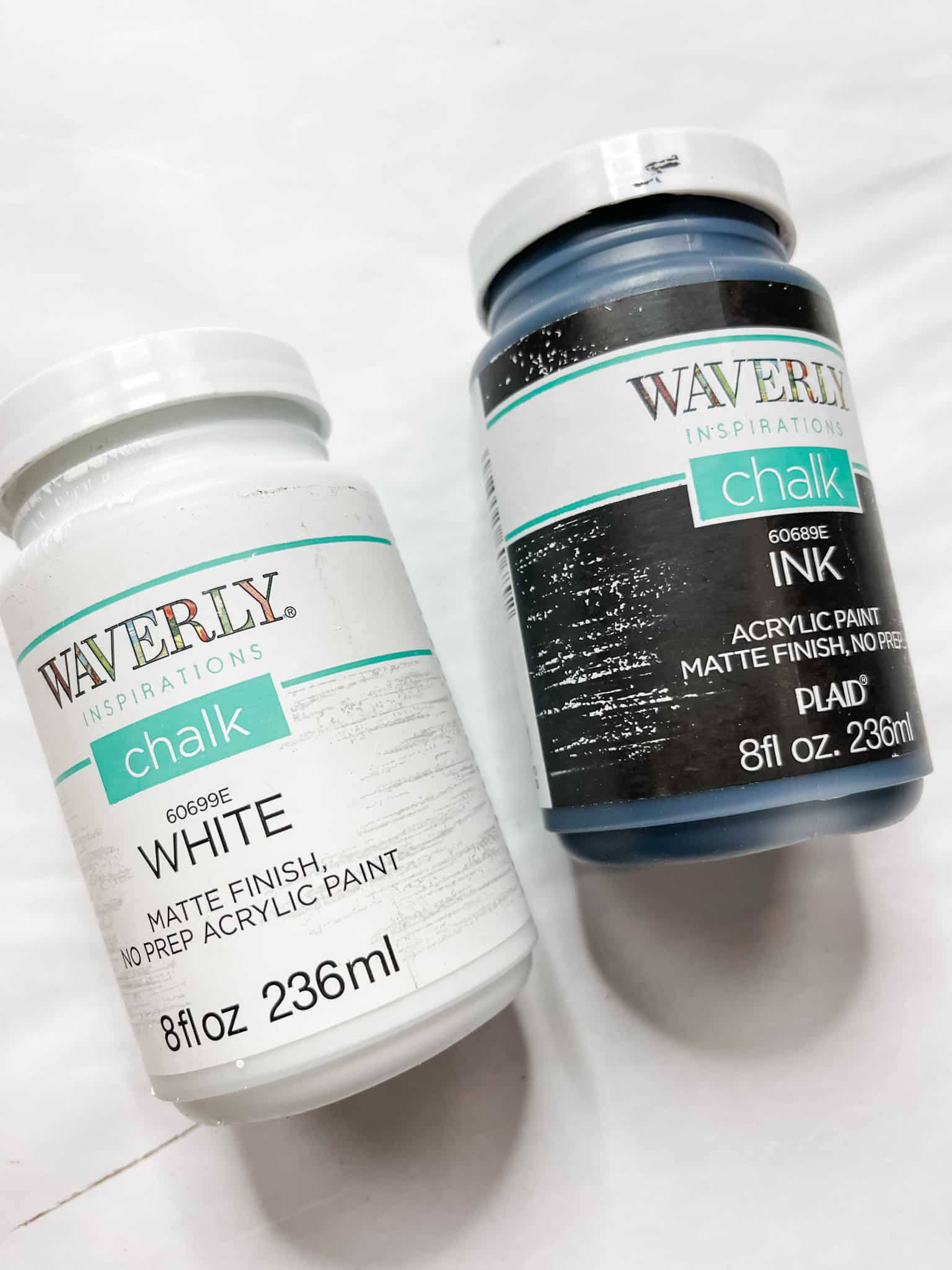 Next, I painted the front of the cutting board white. While the paint was still wet, I drug a craft stick across the wet paint to pull it up unevenly. Repeat until you're happy with the finish and allow the paint to dry.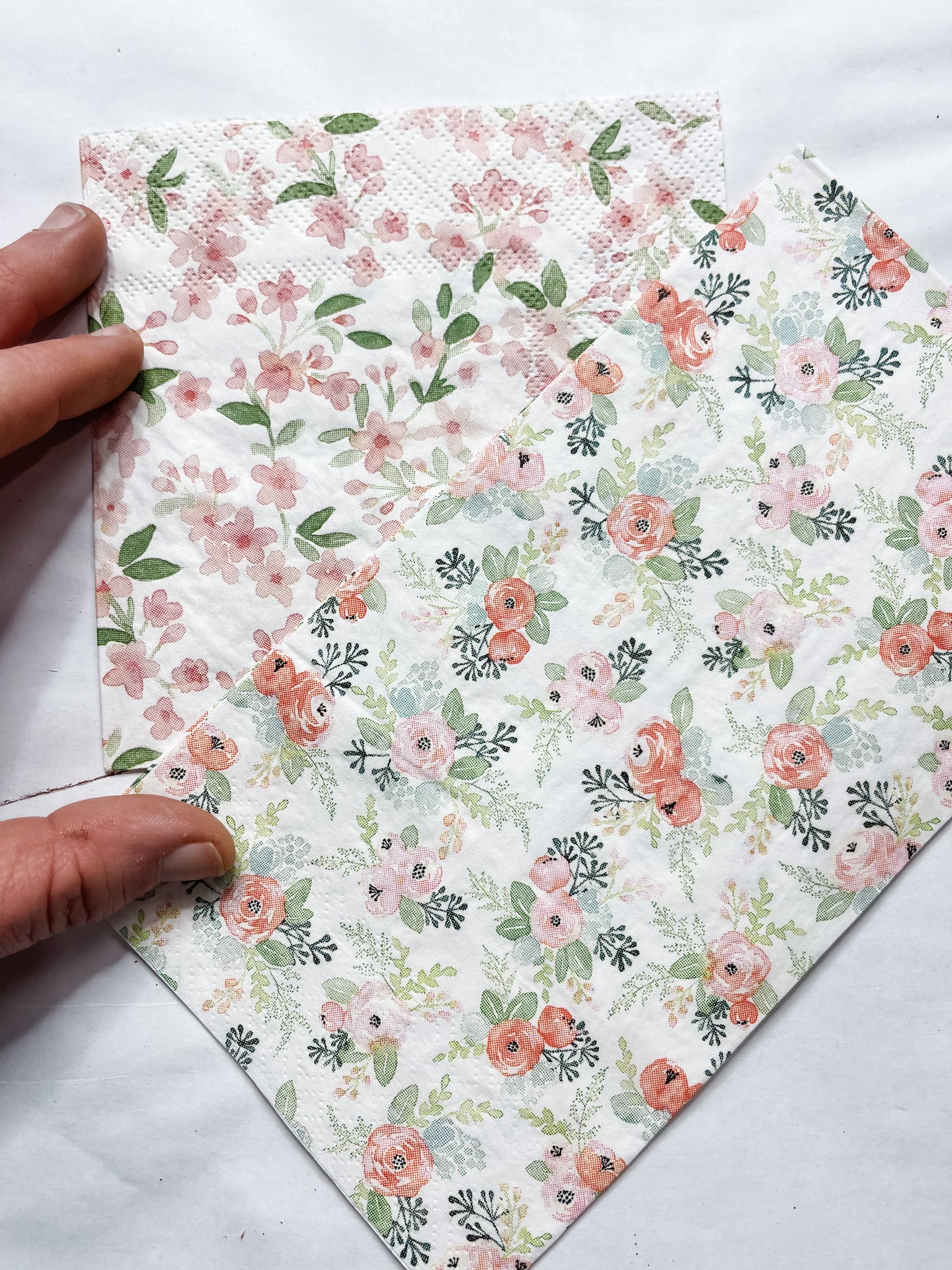 Decoupage salt and pepper shakers
The first step of decoupaging with napkins to separate the napkin plies. You only want the patterned ply because otherwise, they might start to peel apart once you decoupage the napkin.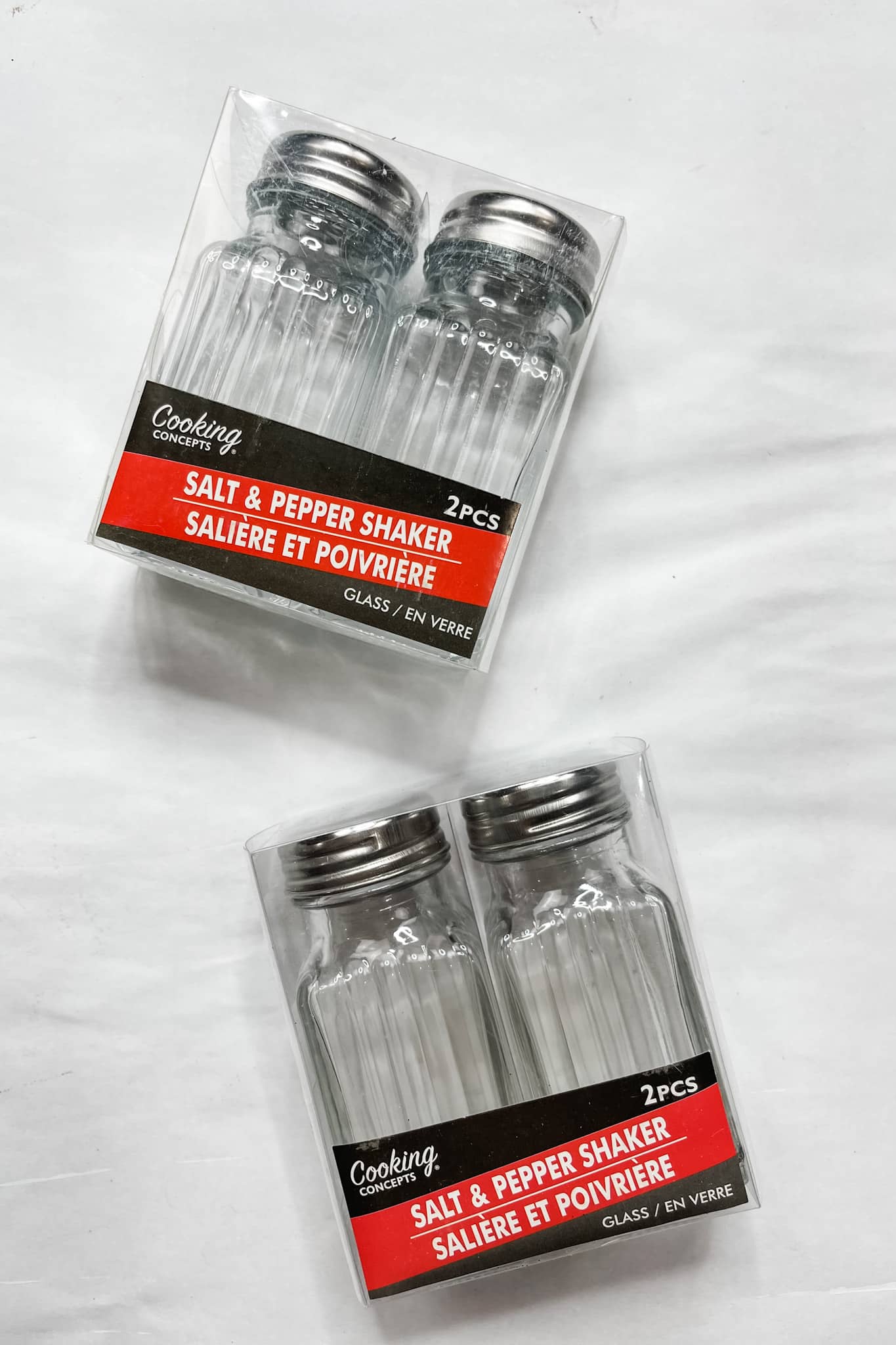 Once you have the separated, paint the salt and pepper shaker jars with white paint. Allow that to dry, then apply a coat of Mod Podge over the white paint.
Press the napkin onto the wet Mod Podge as smoothly as you can. Let the Mod Podge dry, then tear or cut the excess from the salt and pepper shaker jars.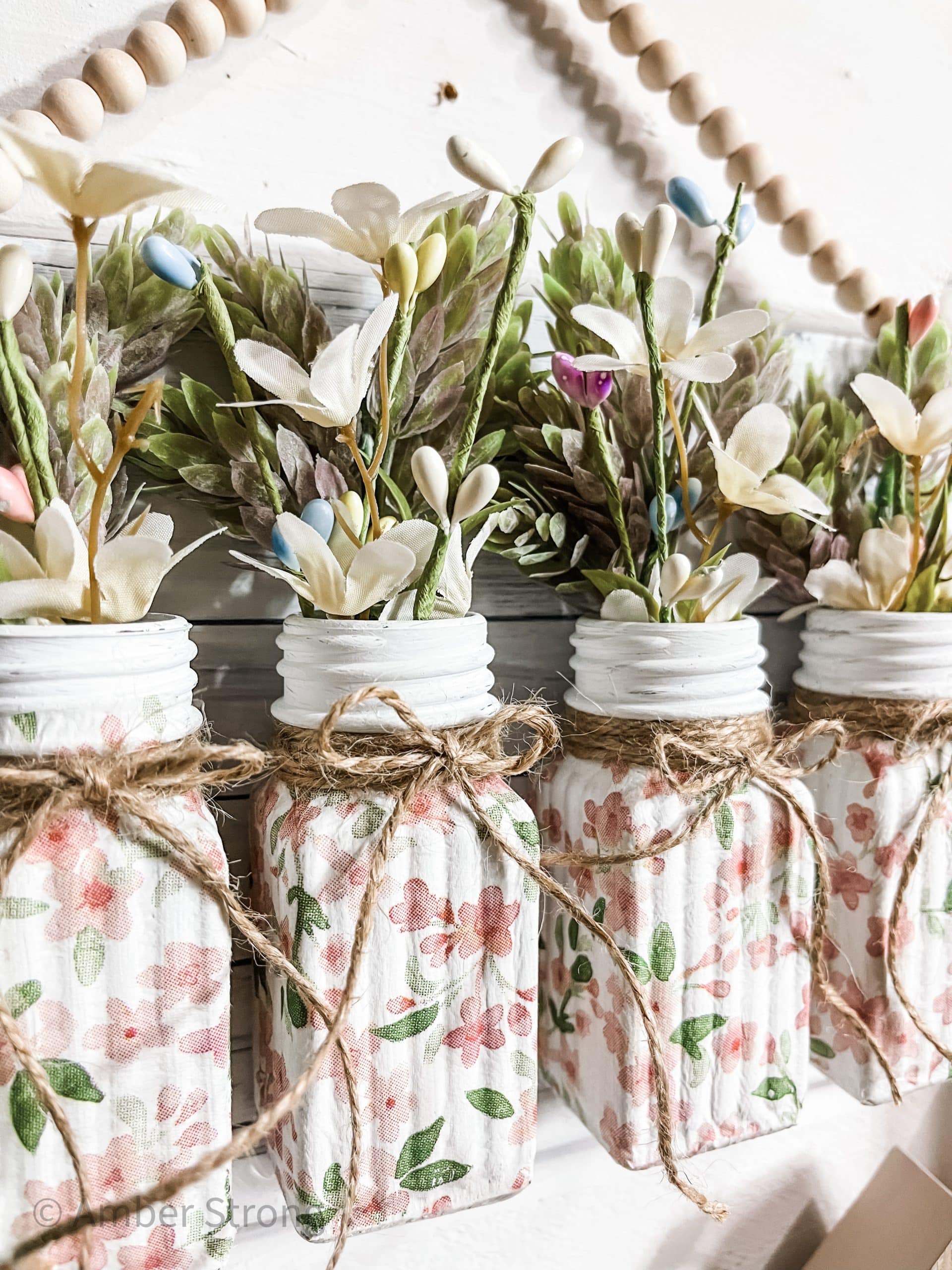 I applied a bit of Mod Podge over the seams and edges of the napkin to ensure it didn't start to peel up. Next, I wrapped twine around the neck of each salt and pepper shaker jar and tied the twine in a bow.
Use a sharpie and a straight edge tp draw lines horizontally across your cutting board to create a faux shiplap finish and lightly distress the surface.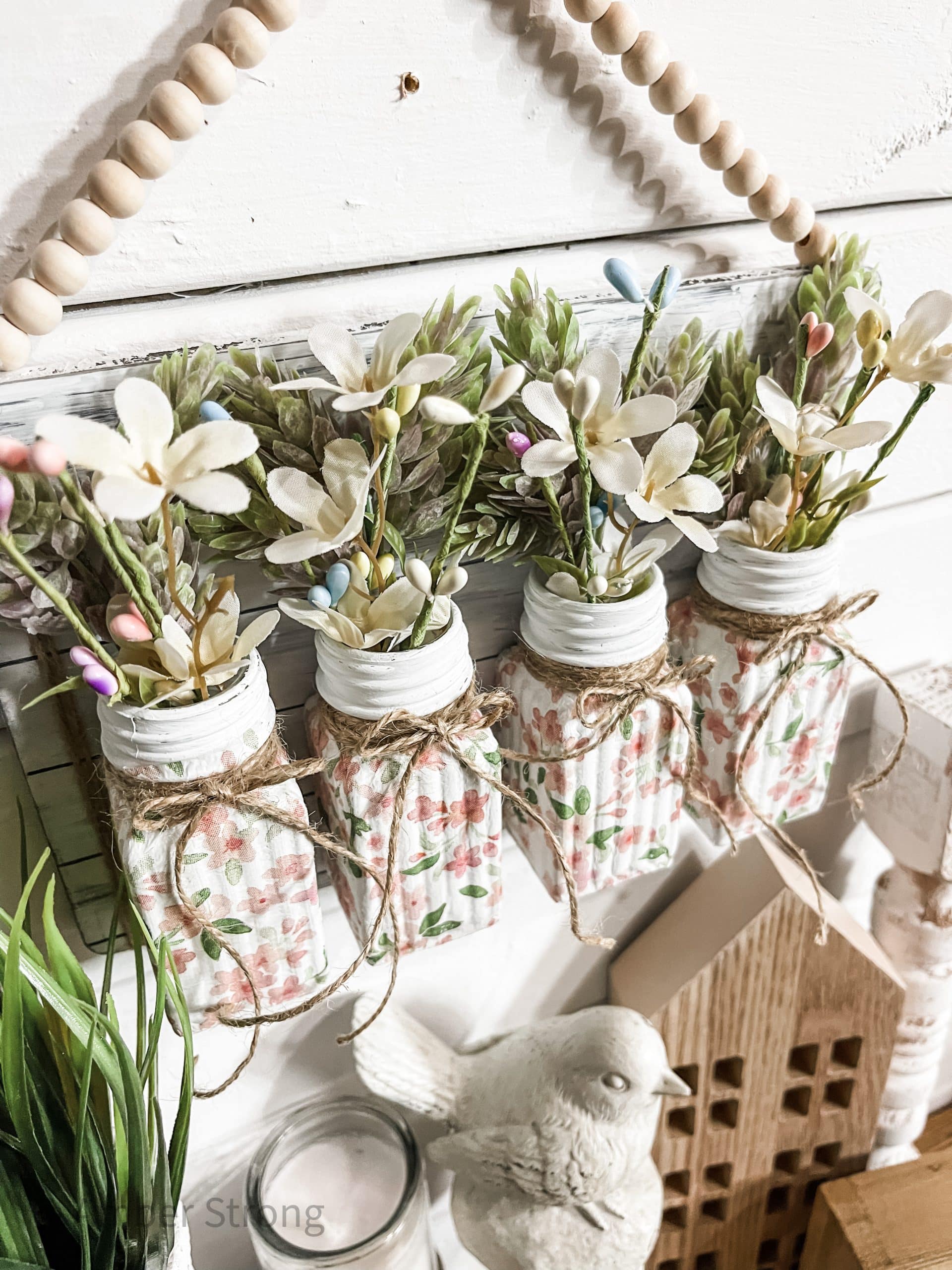 Bring it all together
To create the hanger, I wrapped twine vertically around the left edge of the cutting board and use glue to secure it in place.
Then, I threaded my wood beads onto the twine until I was happy with the size of the hanger. To finish the hanger, I wrapped the other end of the twine around the right edge and glued it down.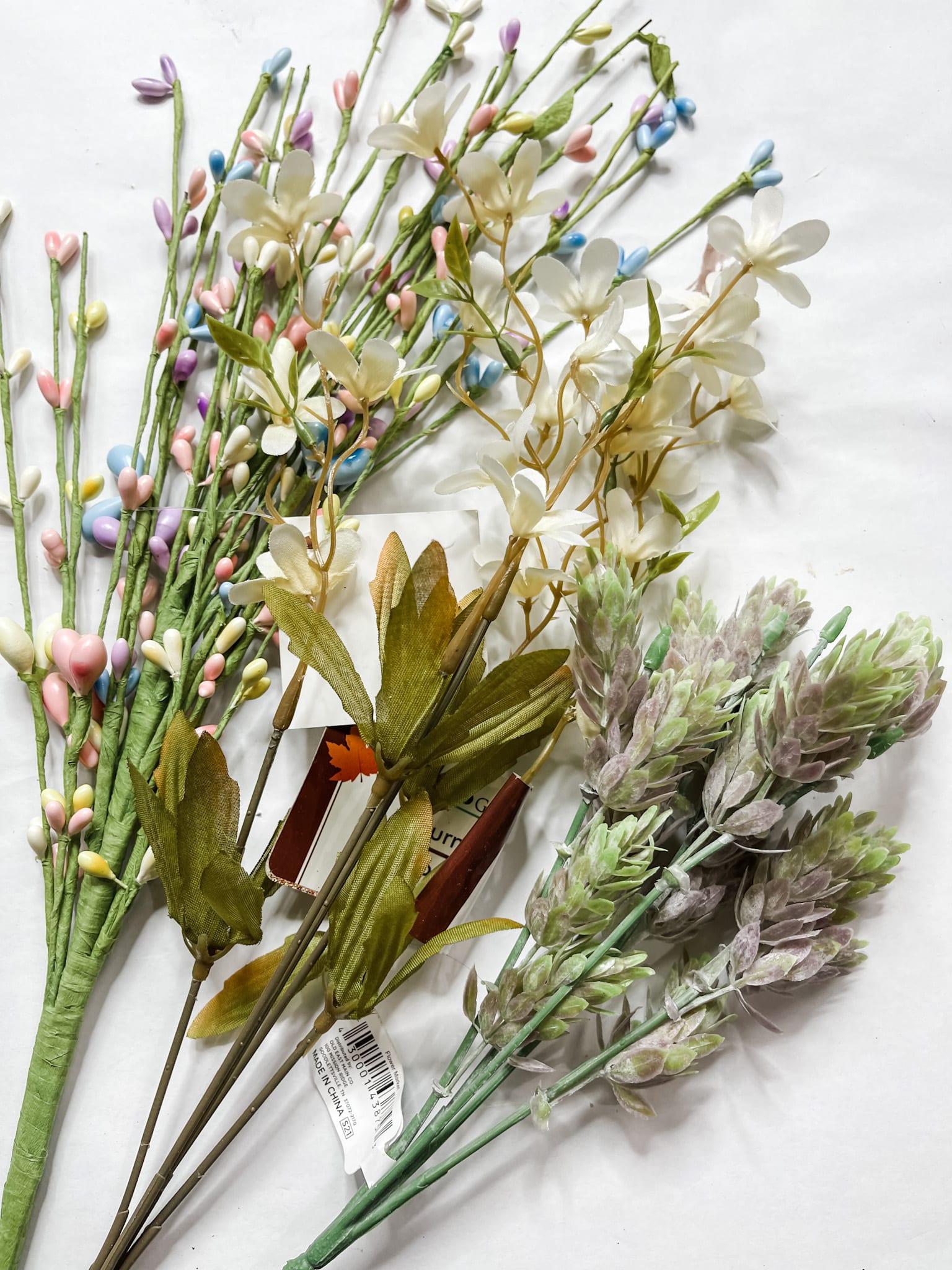 Lastly, I glued my decoupaged salt and pepper shakers onto the cutting board and filled them with greenery and flowers to create my DIY mini planters!
I hope you enjoyed these DIY Mini Planters as much as I did and decide to make them for yourself! I would love to see how yours turns out!
You should totally join my FREE Facebook group called On A Budget Crafts! It is a judgment-free community for DIY crafters to show off their projects and ideas.
I shared how to make these super cute DIY Mini Planters during a LIVE video on my Facebook page.
If you want to see the DIY process, craft along, or just join in on the fun conversations you can watch the DIY tutorial replay on Facebook!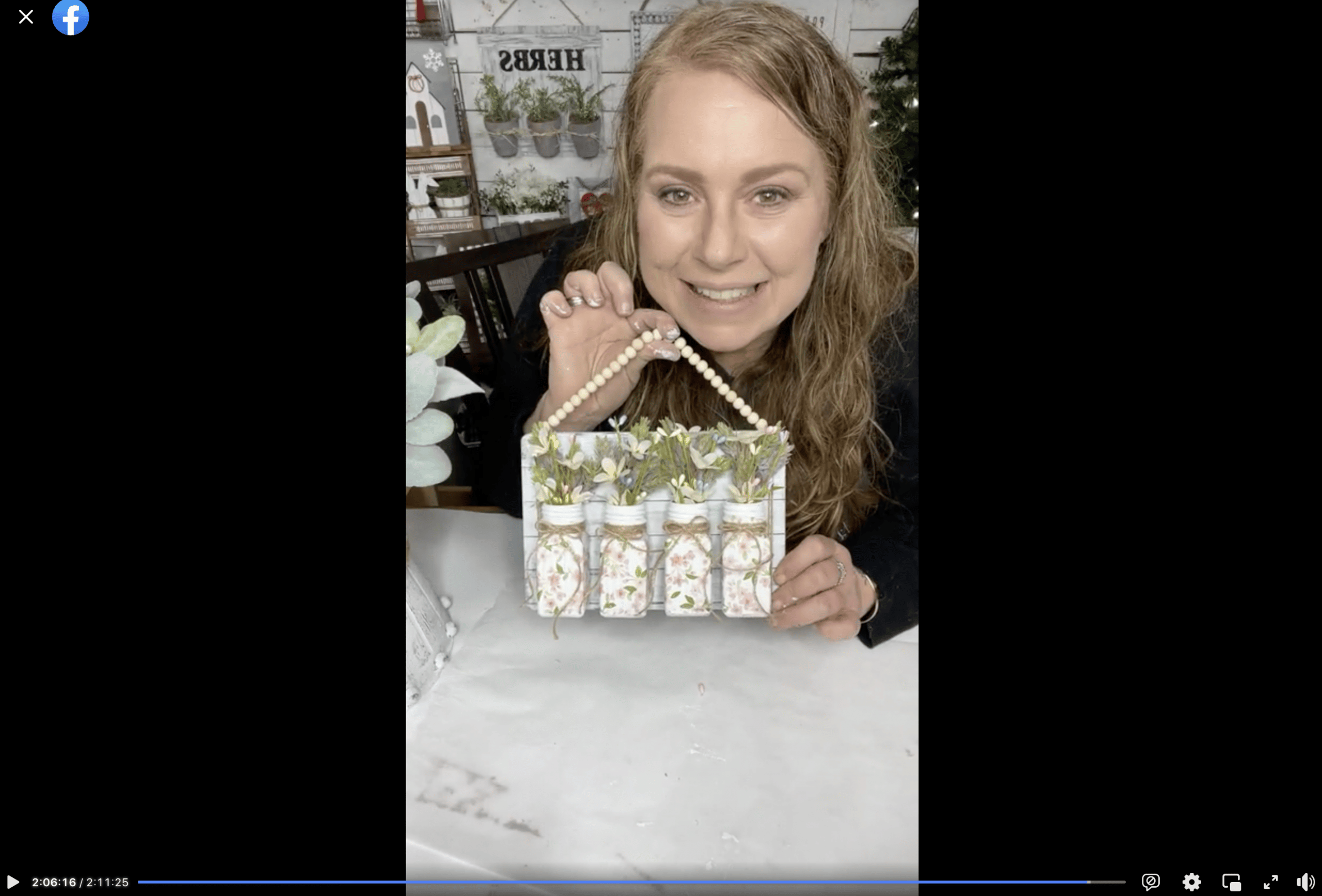 For this project, I will be using these items but you can substitute where you want.
"As an Amazon Associate, I earn from qualifying purchases."
Dollar Tree Bamboo cutting board
Dollar Tree salt and pepper shakers (x2 packs)
Greenery of choice
Napkin of choice
wood beads
twine
Mod Podge
Paint of choice

DecoArt White
DecoArt Black
Apple Barrel Elephant Grey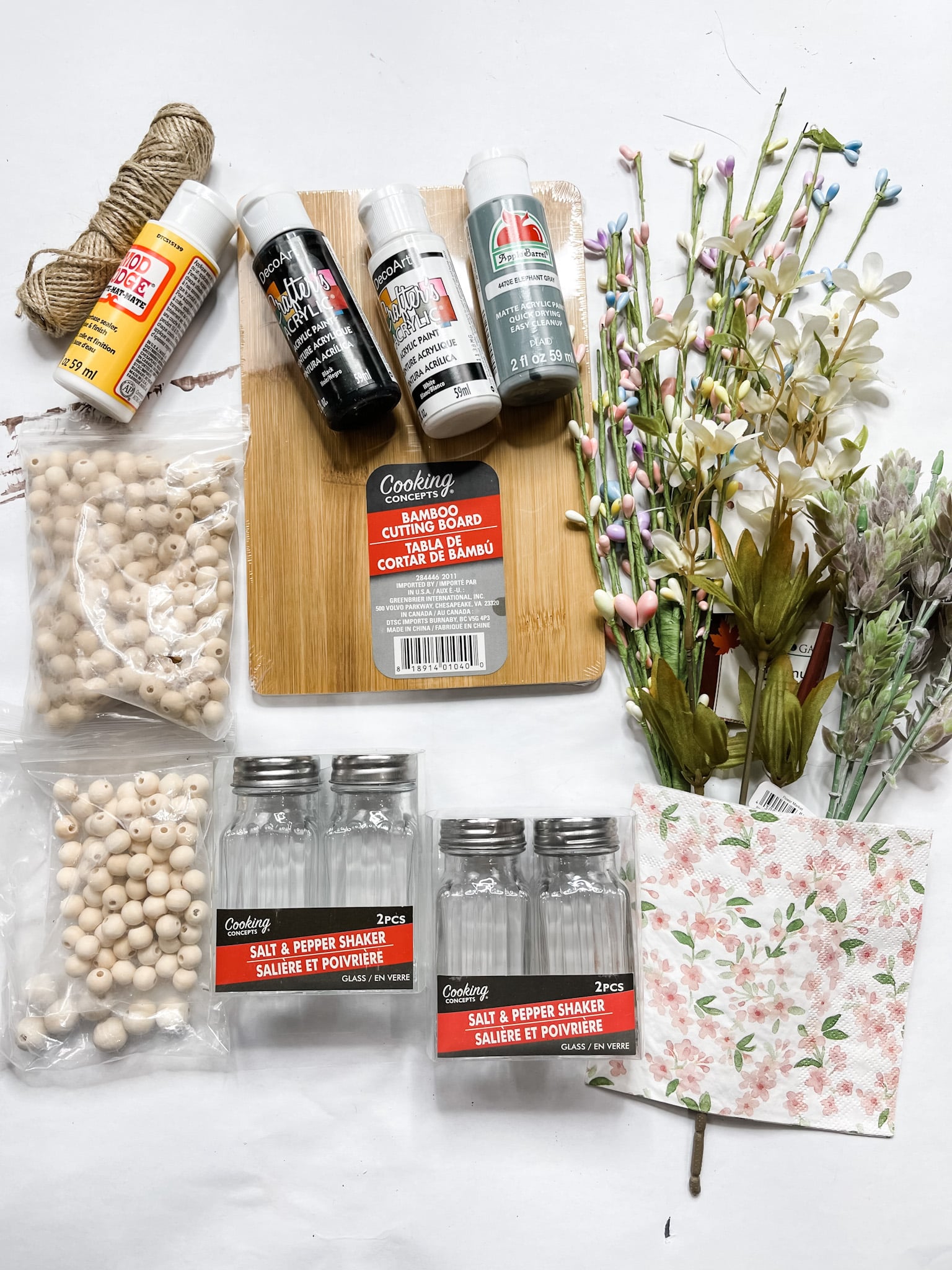 If you loved these DIY Mini Planters you might also like this

Chippy Rosette Home Decor

!
Thanks for stopping by! XOXO Amber
You can also shop my ENTIRE AMAZON Favorites shop just click here! It's packed full of all the things I use and love. Here is the supply list I highly recommend every creative have on hand!!
Would you also pin my blog for later and get on my newsletter alerts? I would love to have you join my #craftycrew.
Inspired? Leave me a comment below! I love hearing from my readers!