Dollar Tree Boho Farmhouse DIY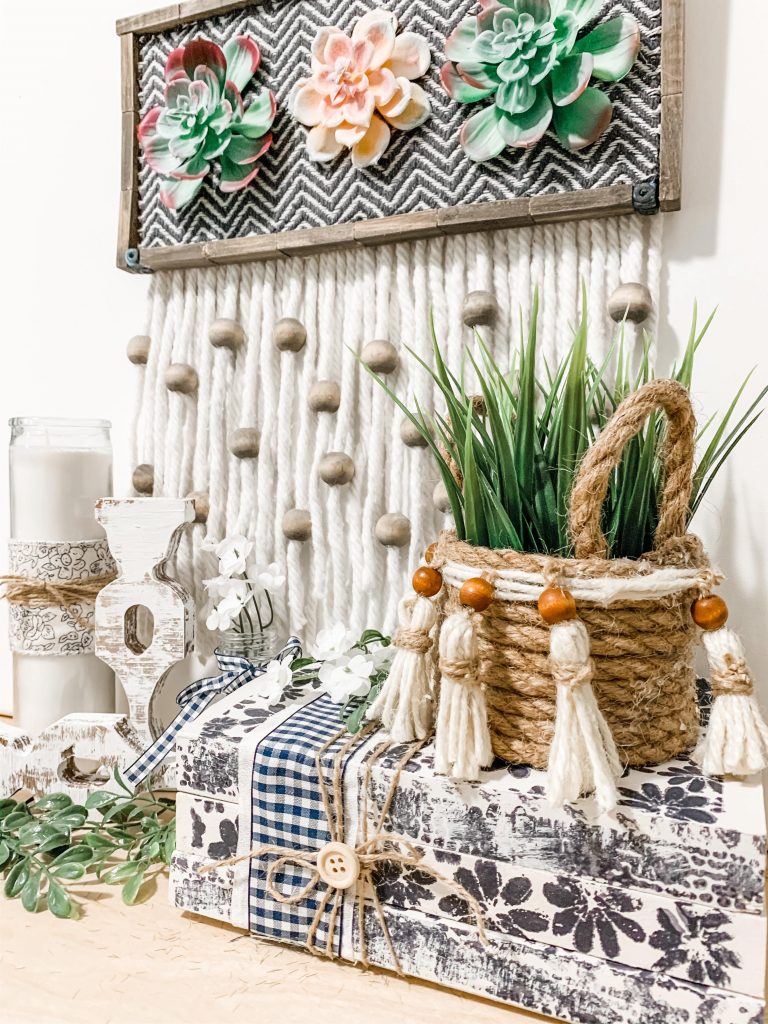 >> Pin this for Later <<
I absolutely love the farmhouse and the boho feel, so I merged the two! I made this Dollar Tree Boho Farmhouse DIY using supplies most people might not think of using! A rug, mop head, and mini Jenga blocks! And wouldn't you know it turned out adorable! And it was so stinking easy! I hope you love it too and decide to make one!
I added this to my brand new Youtube Channel and you can watch every step by step there! (Link is below too) I did do this several months back LIVE on my Facebook page but some of my followers prefer the quicker video's and I understand that. But if you love the LIVE experience don't worry I will still be going live on my FB page!
So go on over and check it out, YouTube channel is DIY with Amber Strong and subscribe too!
Alright, can we talk about how cute this Dollar Tree Boho Farmhouse DIY decor turned out! Like for real! Looks so expensive and high end too! Usually, I am pretty critical of my creations but I could see this in a Pottery Barn right now (but not at Pottery Barn prices)! Because I made this for CHEAP- Under $8 dollars! Throw your hands up and celebrate with me!
WATCH THE TUTORIAL Click below!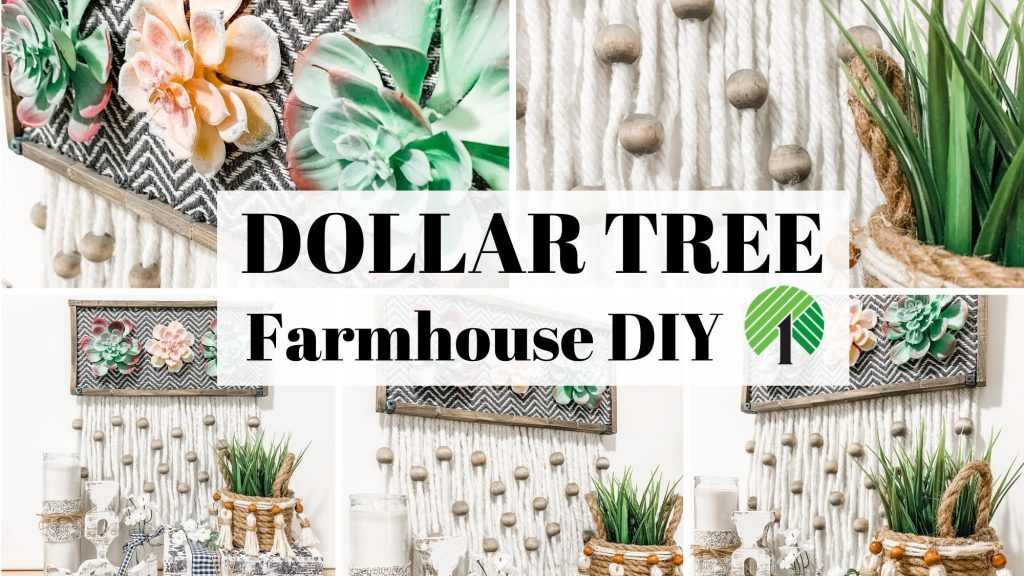 If you are still here, or you came back to check out the rest of this post let me tell you what I used to make this Dollar Tree Boho Farmhouse DIY! Most everything came from Dollar Tree! Did you know you can order in smaller quantities (4) or larger bulk quantities too!
If you happen to make this I would love to see your photos! In fact, I have a free group on Facebook where you can share your creations and get inspired by others too, it is called On a Budget Crafts totally free to join!
Time to make this Dollar Tree Boho Farmhouse DIY!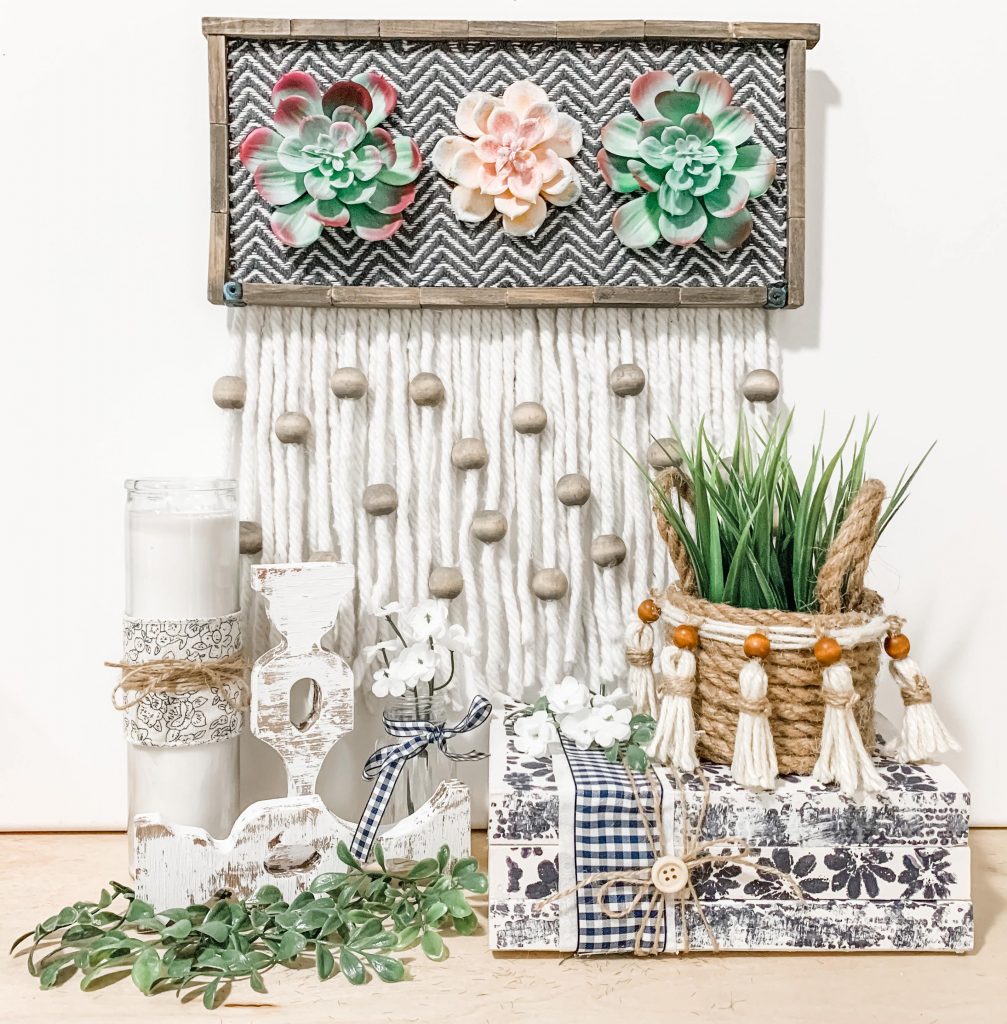 >> Pin This for Later <<
Alright! Let's get right to it! (these are my affiliate links, if a purchase is made through one of my links I may earn a small commission but that does not cost you any extra)
The supplies I used:
To make a Dollar Tree Boho Farmhouse DIY
White Paint (I used Dixie Belle but you can use any paint)
Dollar Tree Mop Head or this one (not the one on the handle)
Brown paint (or stain) (again, I used Dixie belle)
Dollar Tree Tumbling Tower blocks (I call them mini Jenga Blocks)
Dollar Tree Succulents (Michael's has these too)
A wood board from Hobby Lobby
I also used baby wipes and my spray bottle too!
In my Youtube Video, I guide you through step by step to making this simple and easy!
DON'T FORGET TO SUBSCRIBE TO MY YOUTUBE CHANNEL! and watch the HOW-TO VIDEO!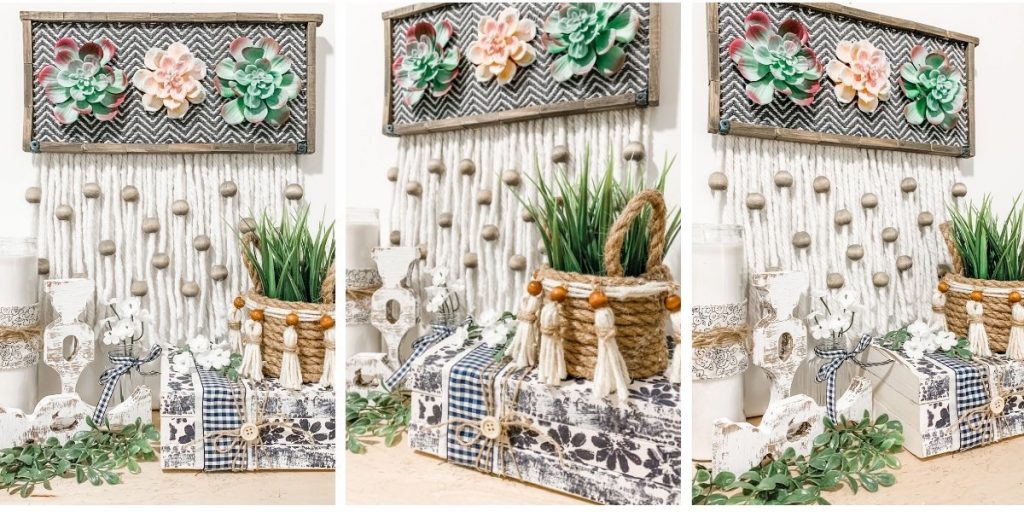 Never underestimate what you can do with a mop head!
I know it might look silly when you see the supplies and then look at the finished product. I don't know how I dream this stuff up, but I want pretty things and I want to make them and make them affordable too! But who would think that what I made included a rug, mop head, and jenga blocks!
You can totally make this too! and I would love to know if you did! Drop me a comment below!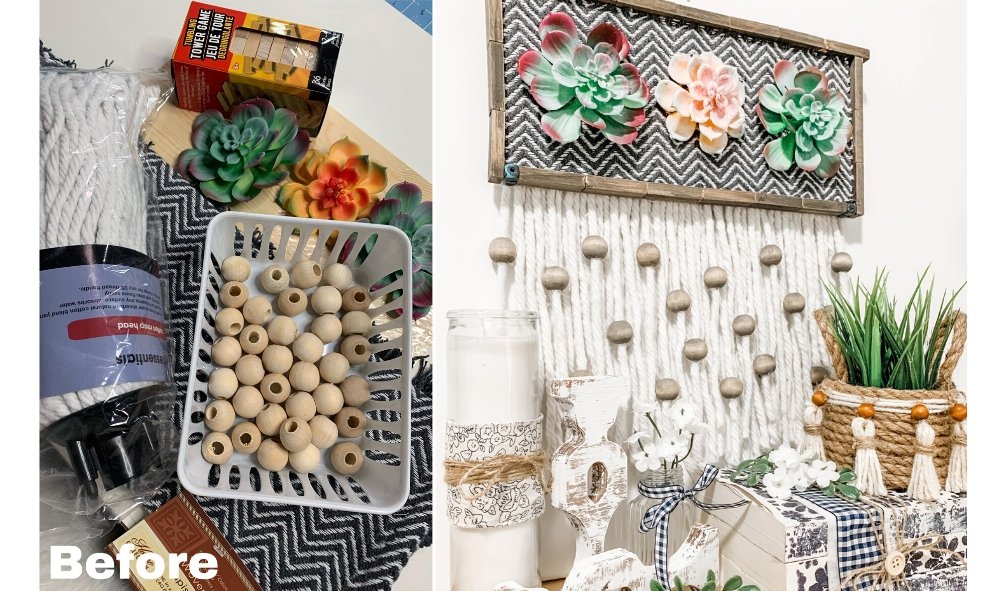 Here's the photo of the supplies I used!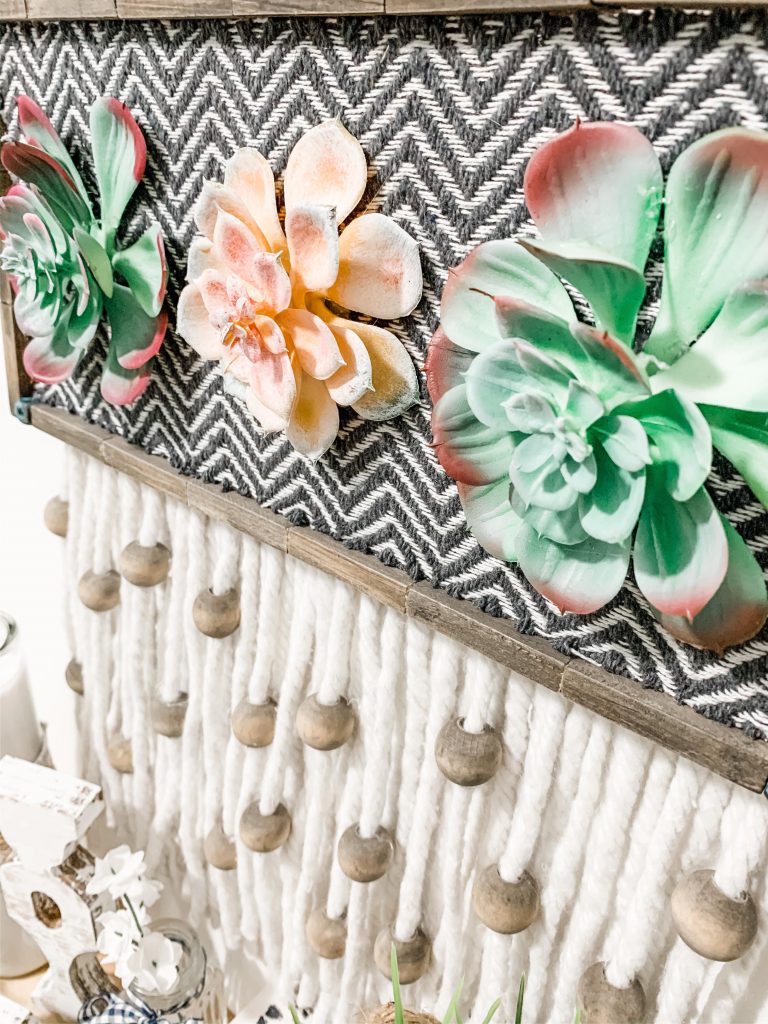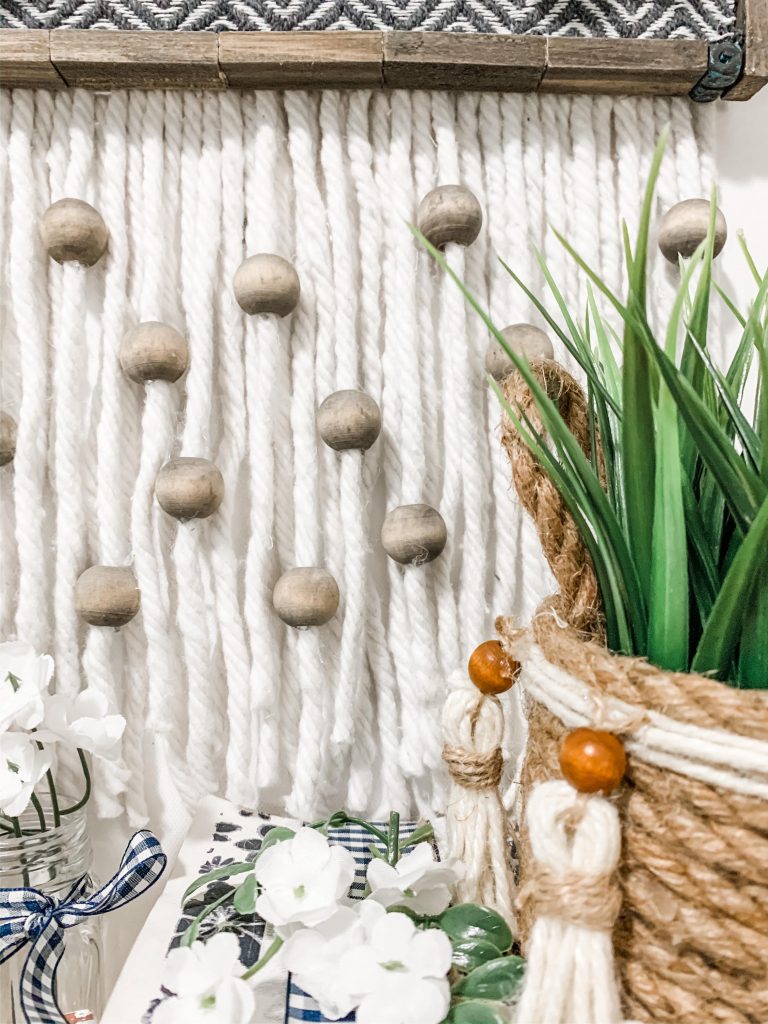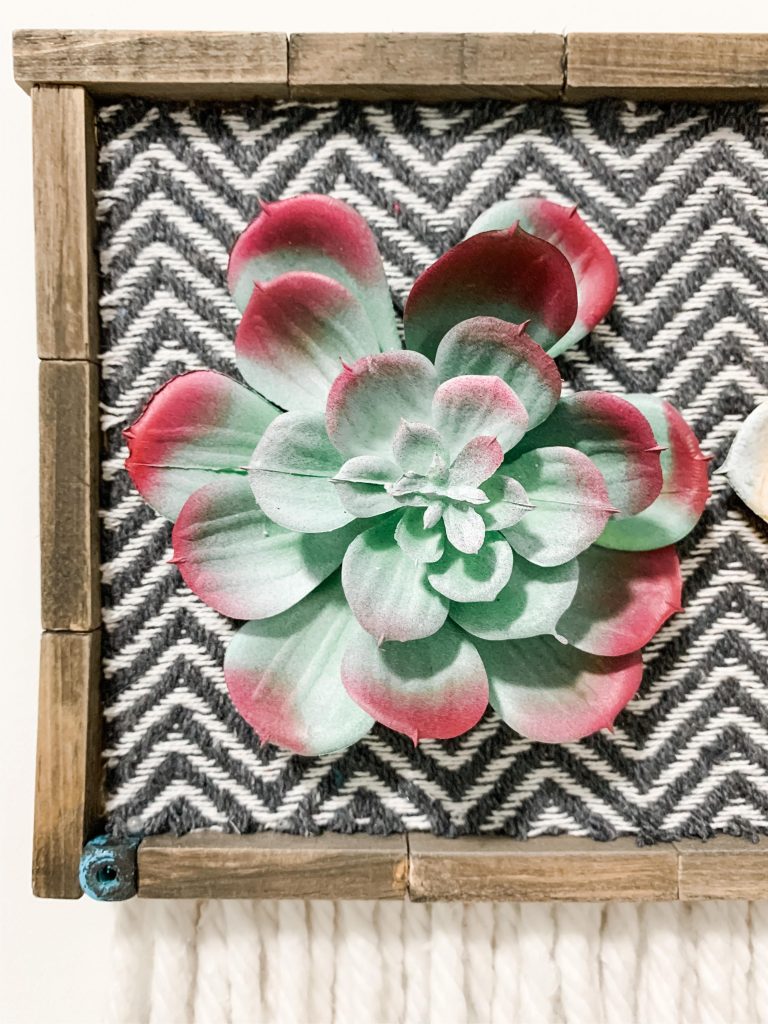 If you love to Craft and DIY and you are looking for a community you should consider joining my PRIVATE VIP community called The Creative Haven VIP! Guess what, it is open to new members you can learn more about it right here! (it is a craft along paid group) but there are hundreds of members there who are like one big family, plus I am there too! We would love to have you!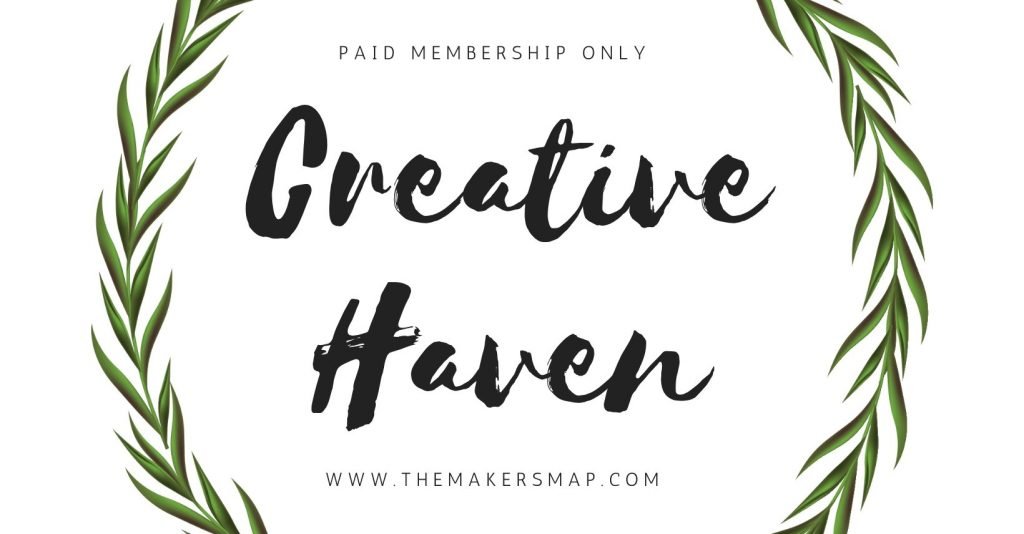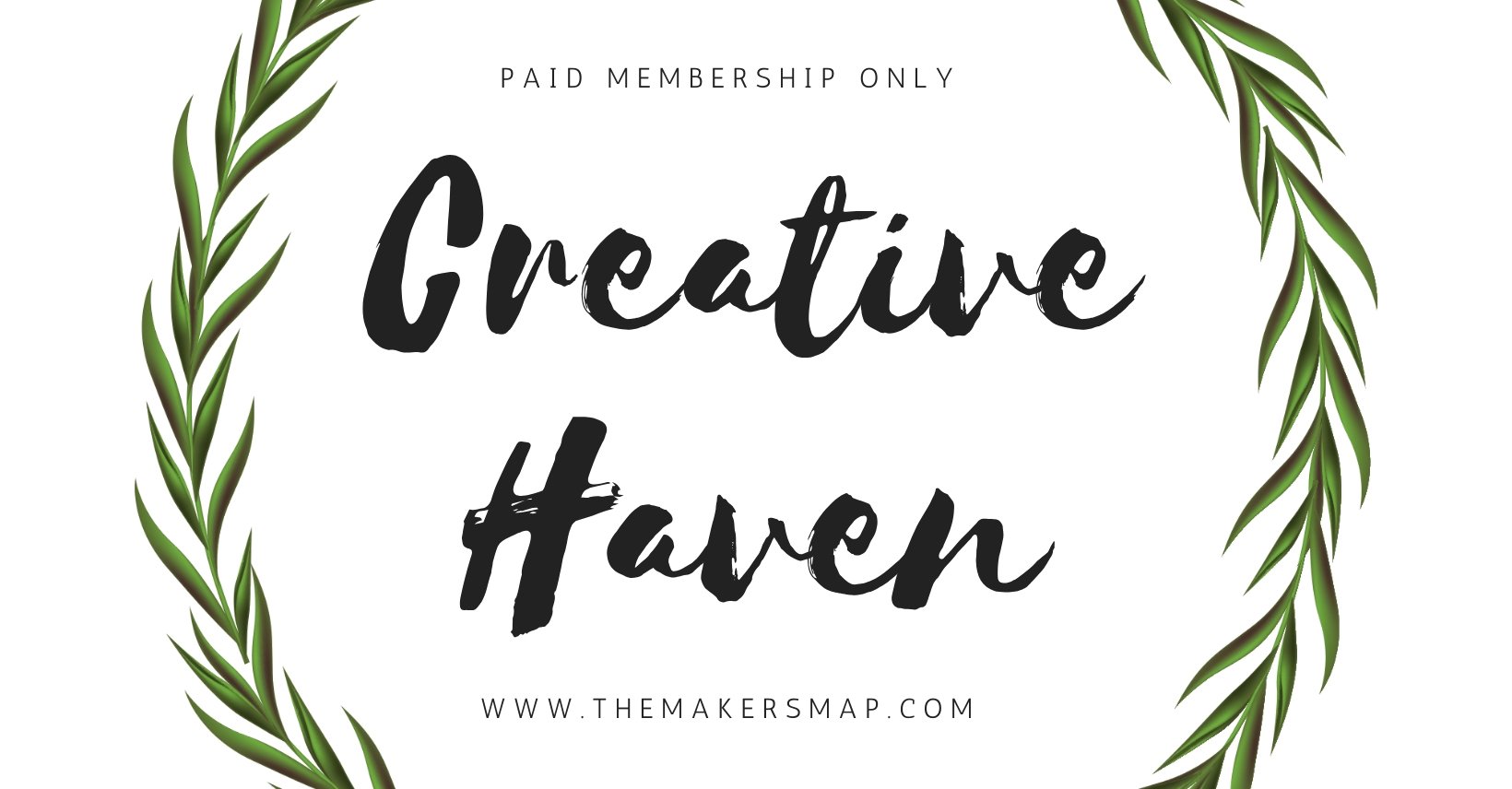 Wonder where I get my supplies?
I get my supplies where ever I can, but I do love Amazon! Remember, You can shop my ENTIRE AMAZON Favorites shop just click here! It is packed full of all the things I use, love, and here is the supply list I highly recommend! I hope you have loved this week's blog post and are inspired! Be sure to pin my blog for later and get on my newsletter alerts! It is easy to sign up here! Not only do I love my entrepreneur friends I absolutely adore my #CRAFTYCREW too!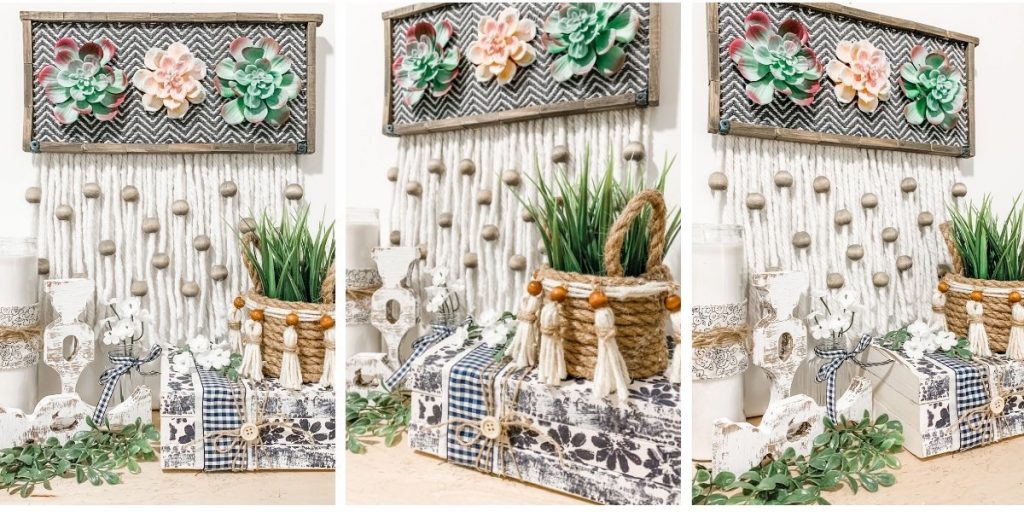 Inspired? Leave me a comment below! I love hearing from my readers and viewers!

Stay creative friends! See you on the next blog (be sure to follow me on Facebook. I do live video's all the time)
Join my free "ON A BUDGET CRAFTS" Facebook group!
>> PIN THIS POST FOR LATER! <<