DIY Decorative Book Stack Rustic Farmhouse Decor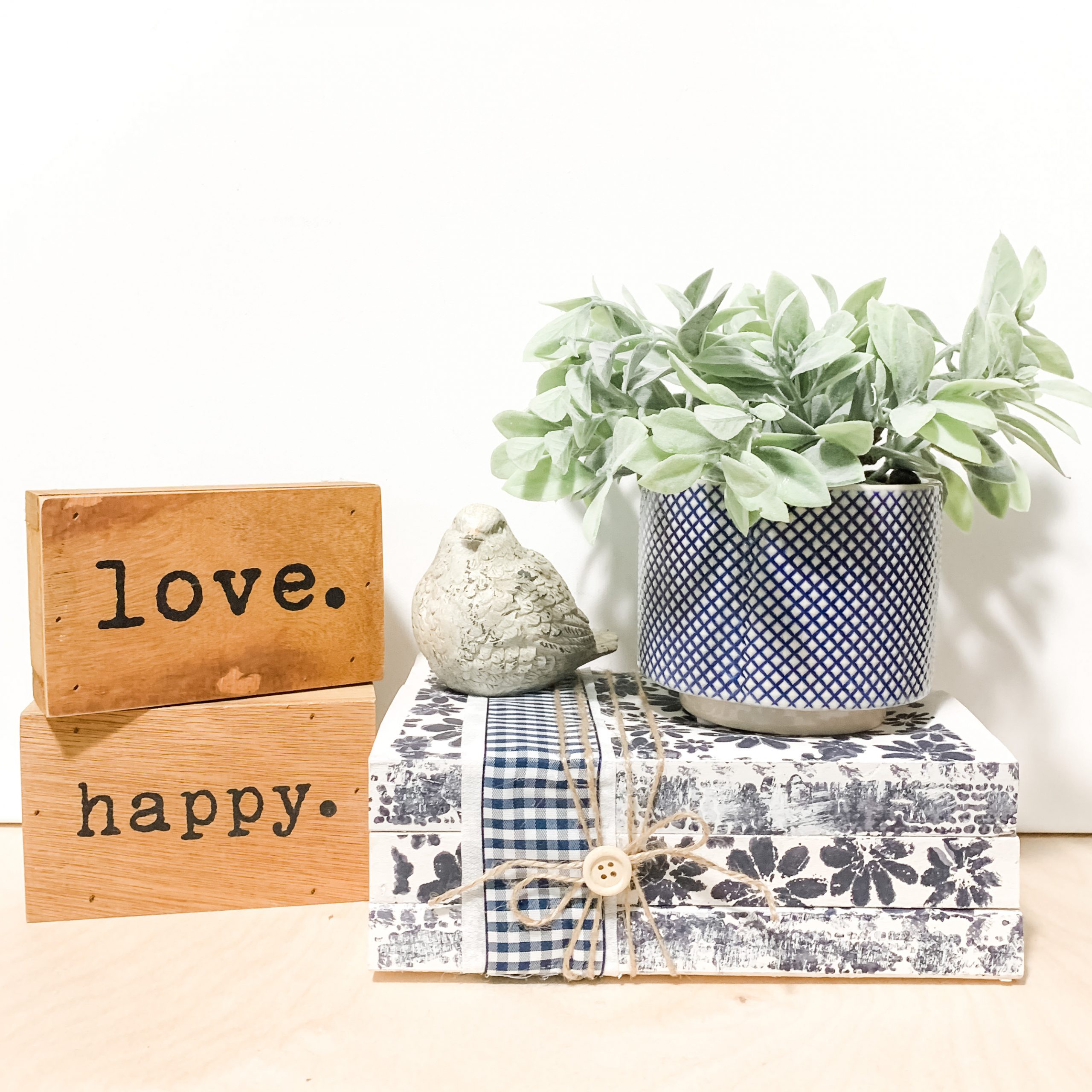 Have you ever seen something on Pinterest and thought, "I can make that!"? Well, that's the story behind this DIY Decorative Book Stack Rustic Farmhouse Decor! I was seeing cute DIY book stacks all over Pinterest, and I just knew that I could make my own and add my own creative flair to it.
One thing I love about this simple, rustic DIY, other than how stinking cute it is, is how incredibly easy it is to create. With only a few supplies and a little painting, this farmhouse book stack is a beginner crafter's dream!
Watch the replay
Can you believe that I made this amazing farmhouse DIY decor in my home office before I got my Creative Haven building?? It's so crazy to think back to where all of this started!
Even though this is a straightforward home decor DIY, I think this LIVE replay can be a very great resource for you, especially if you're new to the crafting world.
For this project, I will be using these items but you can substitute where you want.
"As an Amazon Associate, I earn from qualifying purchases."
3 books (same size)
2 Stencil Patterns
Blue Buffalo Check Ribbon
White Ribbon (Hobby Lobby Wedding Section)
Small button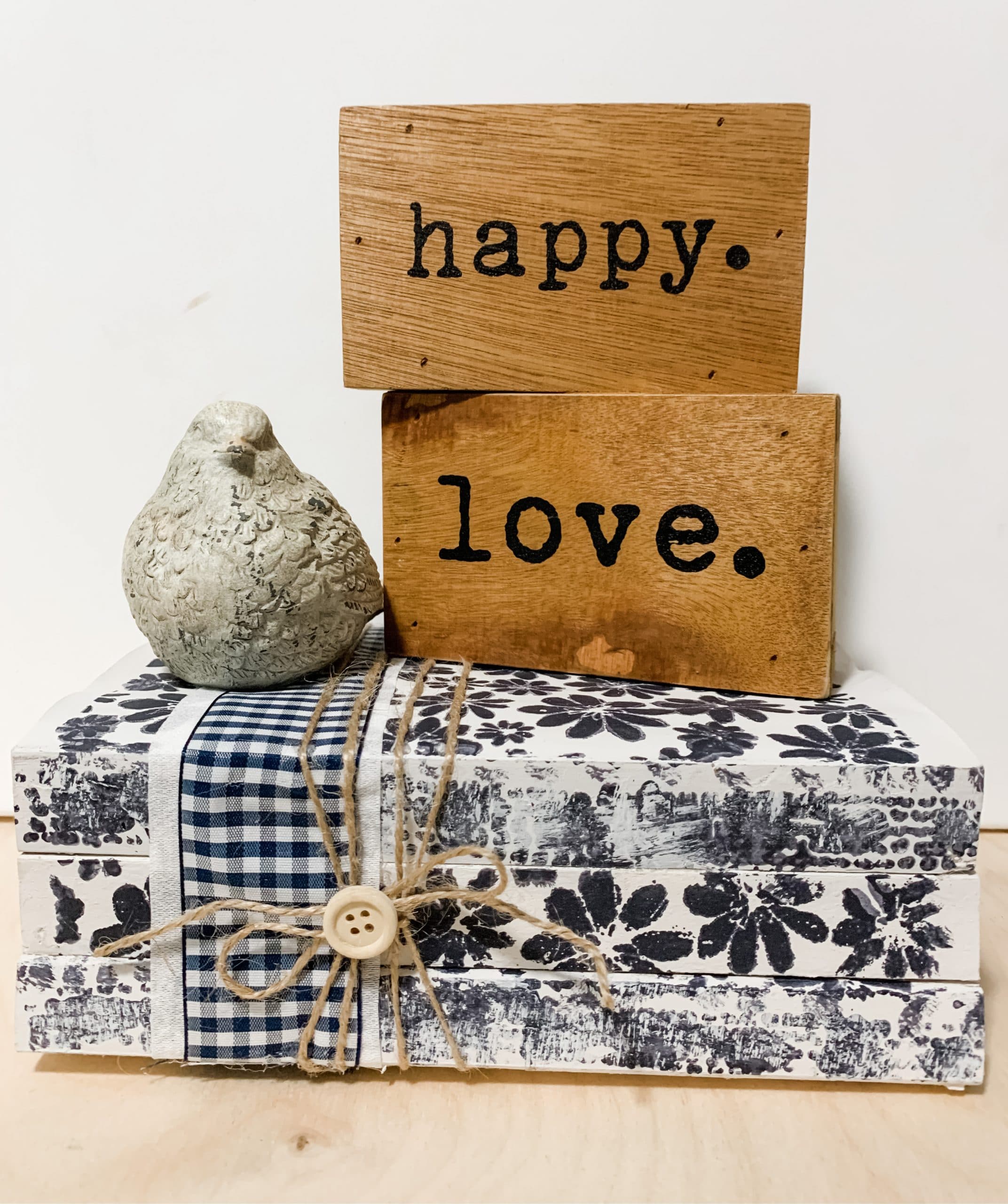 Let's get started
The first step to creating this adorable DIY book stack is to remove the covers, backings, and spines from each book. You may have some remnants left on the spines but remove them as best as you can.
Then, you're going to paint the front page and spine of book one with Dixie Belle Fluff (white) Chalk Paint).
When I did this, the paper started to warp and curl up. To remedy that, I put a small amount of Mod Podge on the corners and areas that were sticking up.
Now that the front and spine of book one are painted, you're going to apply the stencil design to the front page. I used an adhesive stencil, which made it much easier to paint the design onto the front page.
For the paint, I mixed a bit of water and Dixie Belle In The Navy (blue) to create a watercolor paint. Then, use an artist's brush to paint the stencil design with your watercolor paint.
Because we are using watercolor paint on paper, it is going to bleed. That is okay!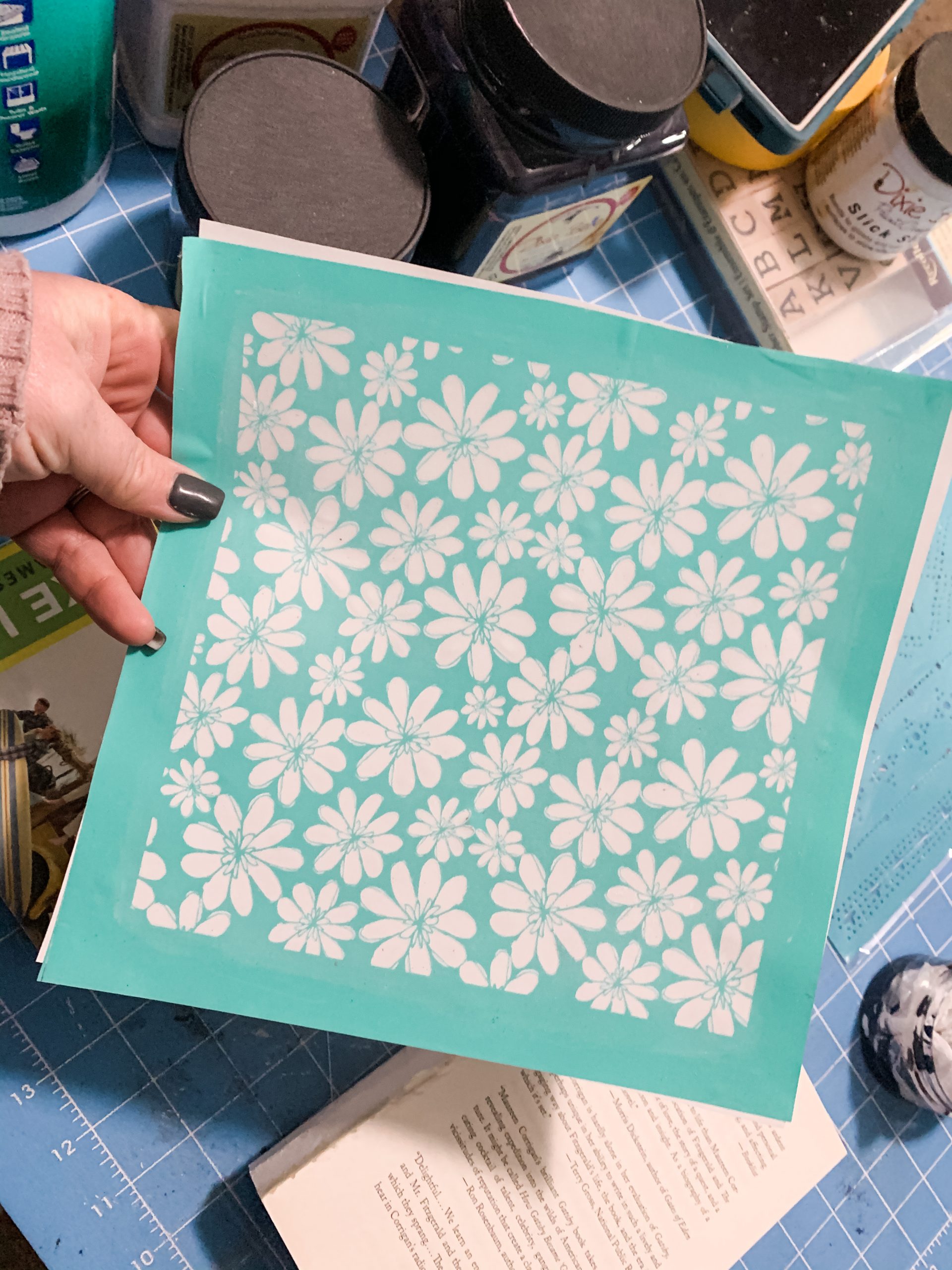 The middle book
The only thing we have to decorate on the middle book is the spine! Easy enough, right?
So, paint the spine of the second book with Dixie Belle's white chalk paint and allow it to dry. I used the same stencil for this book's spine that I used for the top book's front page.
Set the middle book to the side, and let's work on the spines of the top and bottom books! For these two books, I wanted the spines to match each other, but not be the exact same stencil pattern as the other pages.
I used a second stencil for these spines, but unfortunately, it wasn't adhesive, so it was moving out of place when I was painting the design.
This resulted in a rather smudged stencil design. It's okay, though, because we made it work!
I used the pattern all the way on the right for the top and bottom spines of this DIY rustic book stack. To make the smudges work, I dabbed the spine onto a napkin to soak up any excess paint.
Then, I took my chippy paintbrush and just smacked a small bit of white paint over the stencil design. In my opinion, that makes it look more like an actual pattern!
Bring it together
Once all the paint is dry, it's time to bring the whole DIY project together! Start by stacking your books in order.
You want the book with the patterned front page to be on the very top. Also, make sure all the spines are facing the same way.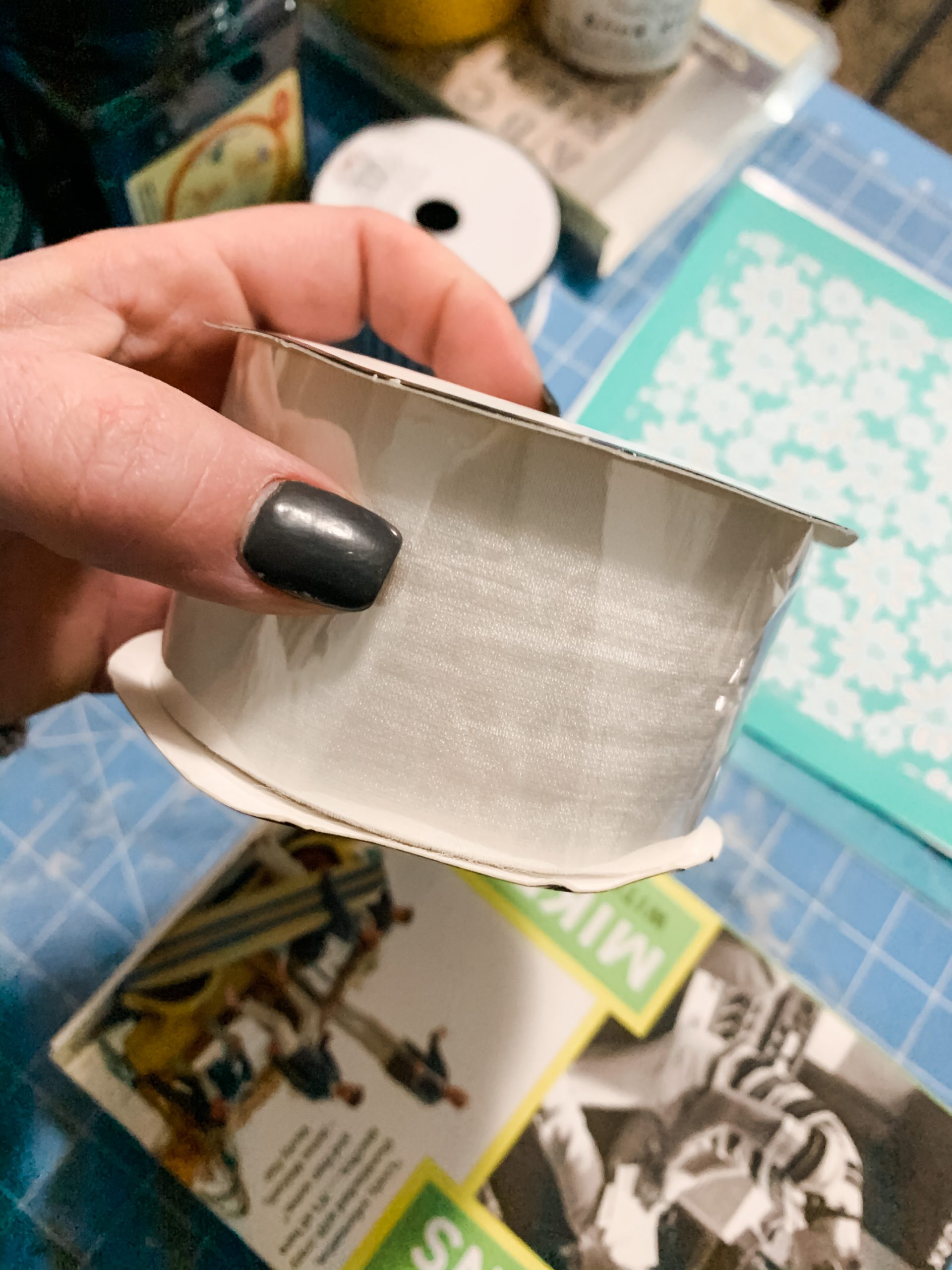 Next, you're going to wrap a strip of the white Hobby Lobby ribbon around the books. I placed my strip more towards the top of the books rather than the center. Use your hot glue to secure the ribbon piece in place.
The blue buffalo check ribbon is slightly thinner than the white ribbon, which works great to get an amazing layered look. Wrap the piece of blue buffalo check around the white ribbon and hot glue it in place.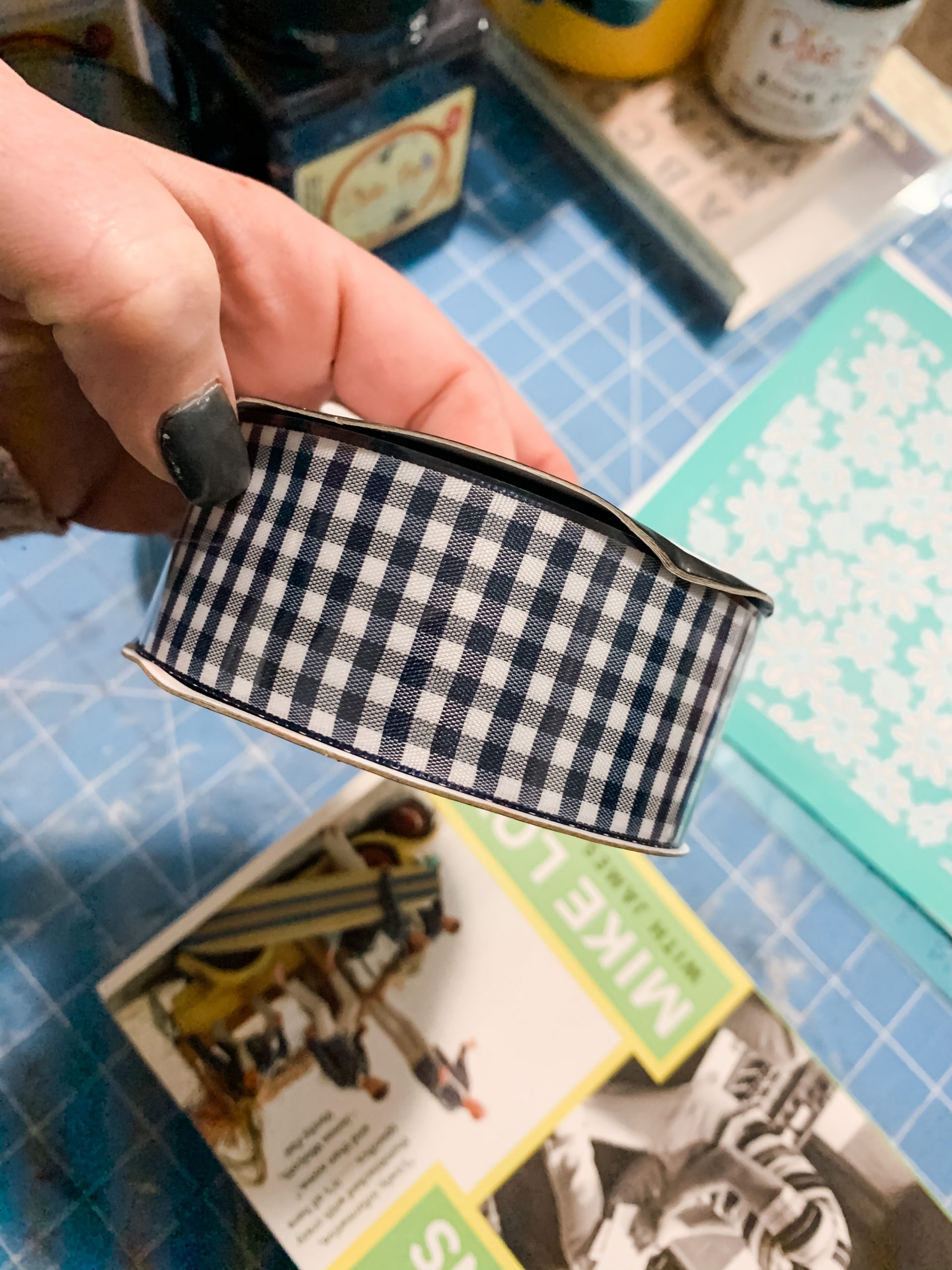 Finally, wrap some jute twine around the book and secure it in place over the bottom of the blue buffalo check ribbon. I wrapped the jute twine around the books several times, dropping the next line as I wrapped it.
Then, I pinched the four lines on the spine together and secured them with another piece of jute twine. I tied the securing piece into a little bow and trimmed the tails to a shorter length.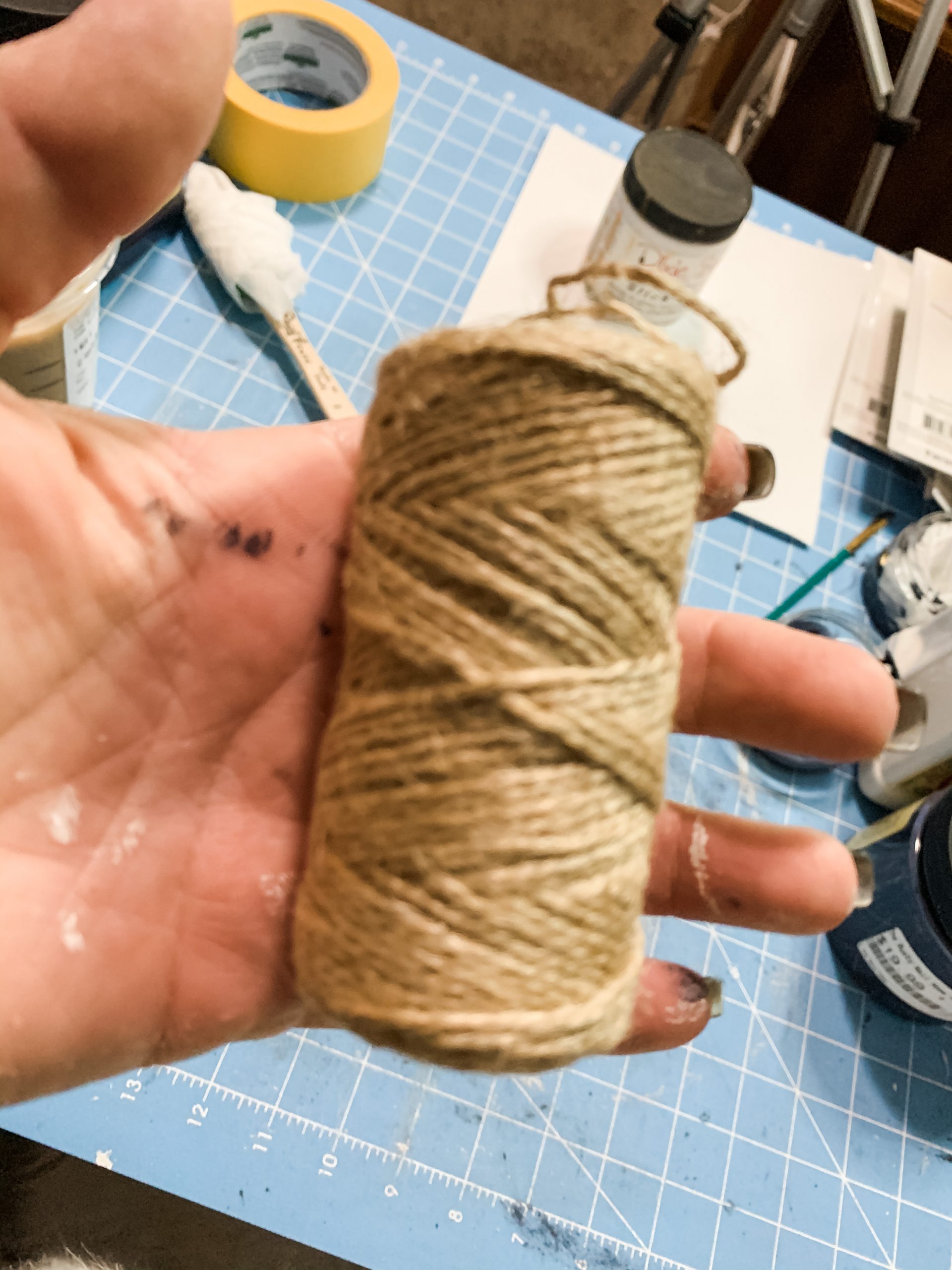 I hot glued the little bow to make sure it wouldn't come apart. The final thing I added was a small tan button to the center of the twine bow.
This, honestly, might be one of the simplest DIY decors I've ever made, and I'm so happy you stayed with me to the end of this DIY tutorial!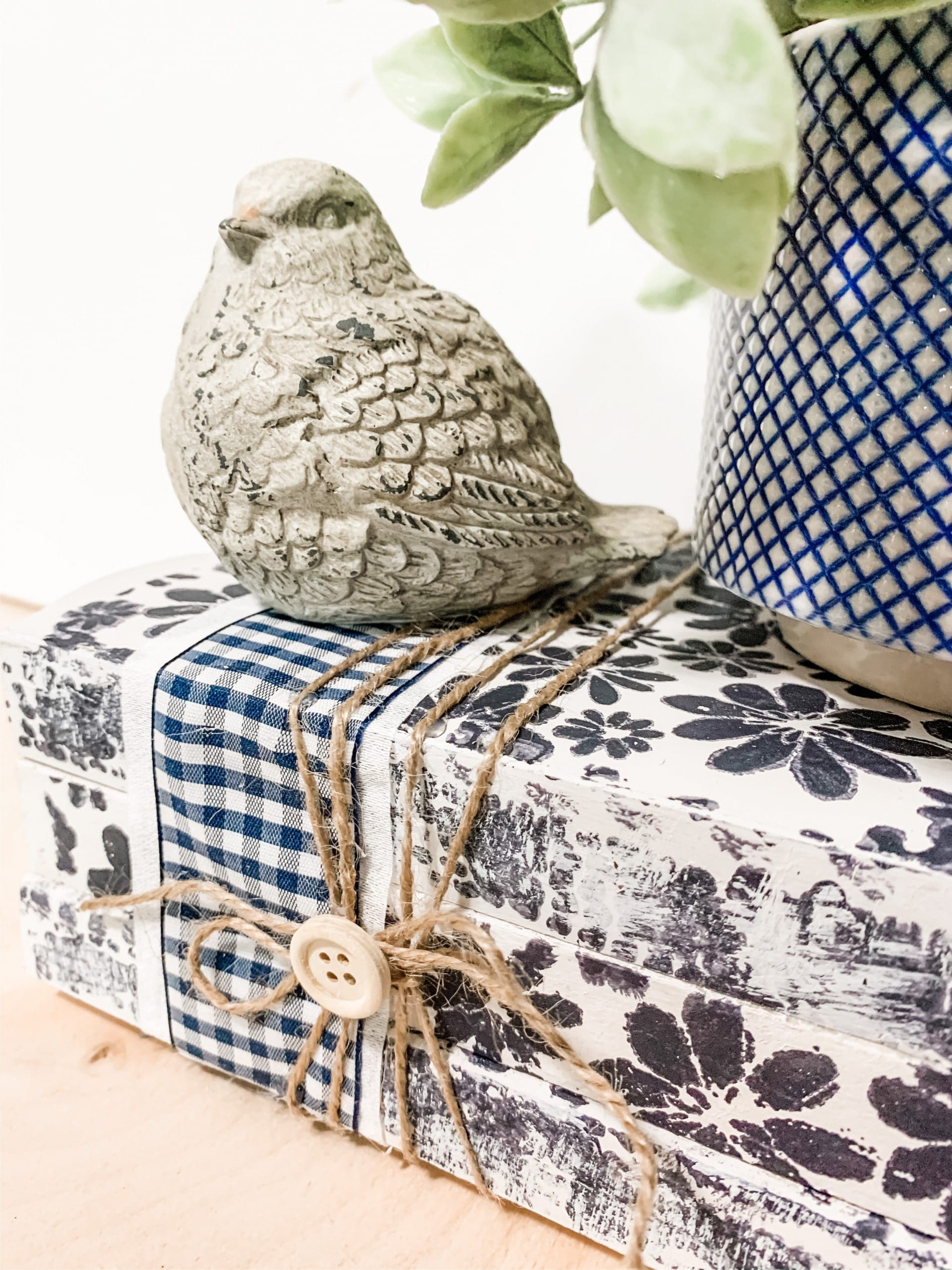 I hope you enjoyed this DIY Decorative Book Stack Rustic Farmhouse Decor as much as I did and decide to make one for yourself!
I would love to see how yours turns out! You should totally join my FREE Facebook group called On A Budget Crafts! It is a judgment-free community for DIY crafters to show off their projects and ideas.
Thanks for stopping by! XOXO Amber
You can also shop my ENTIRE AMAZON Favorites shop just click here! It's packed full of all the things I use and love.
Here is the supply list I highly recommend every creative have on hand!! Would you also pin my blog for later and get on my newsletter alerts? I would love to have you join my #craftycrew.
Inspired? Leave me a comment below! I love hearing from my readers!

Join my free "ON A BUDGET CRAFTS" Facebook group!