Easy DIY Layered Messy Bow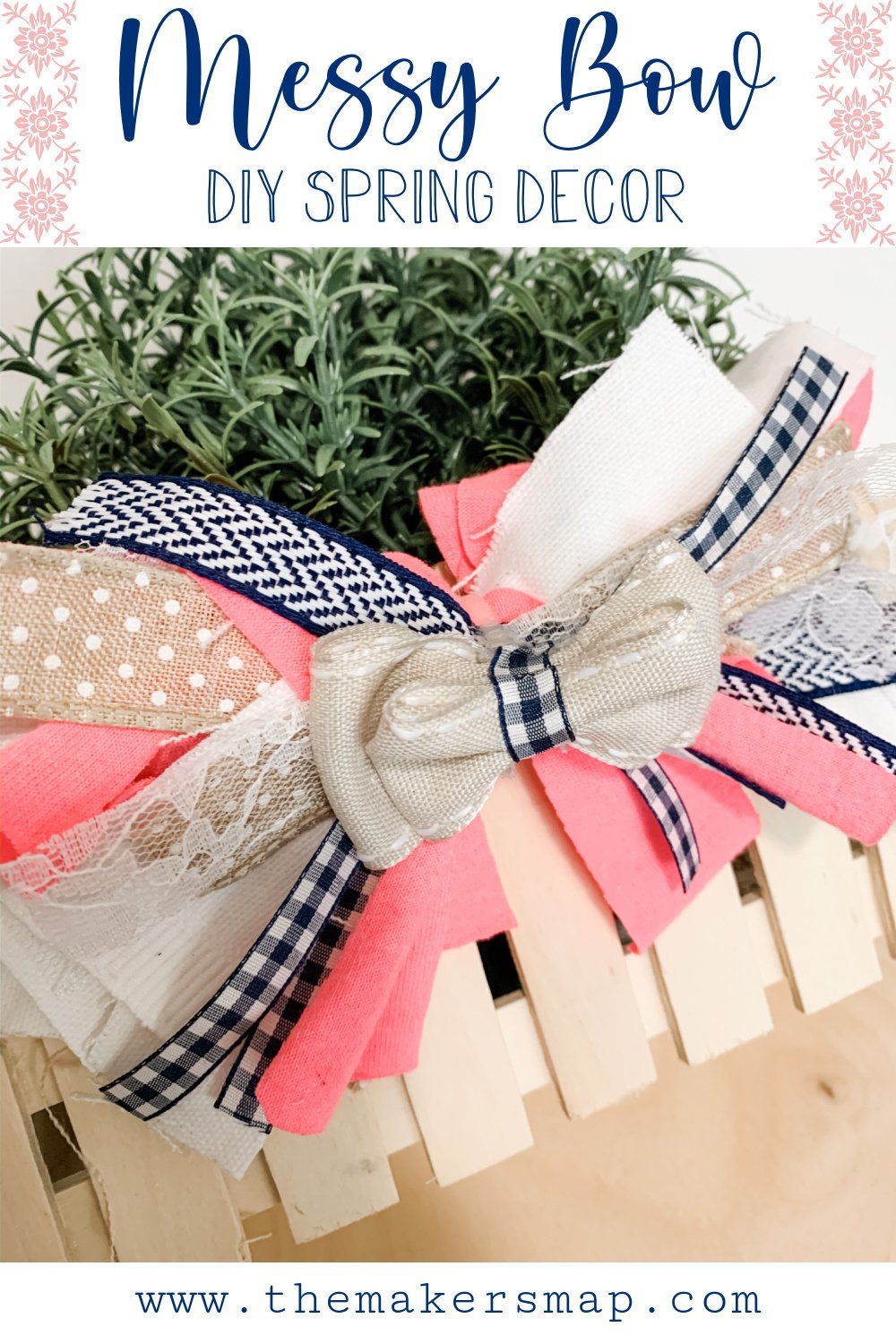 I had such a great time making some Valentine's Day decor, but this week I am going to take my HOTMESS Bow Up a notch! We are going to learn HOW TO MAKE AN EASY DIY LAYERED MESSY BOW!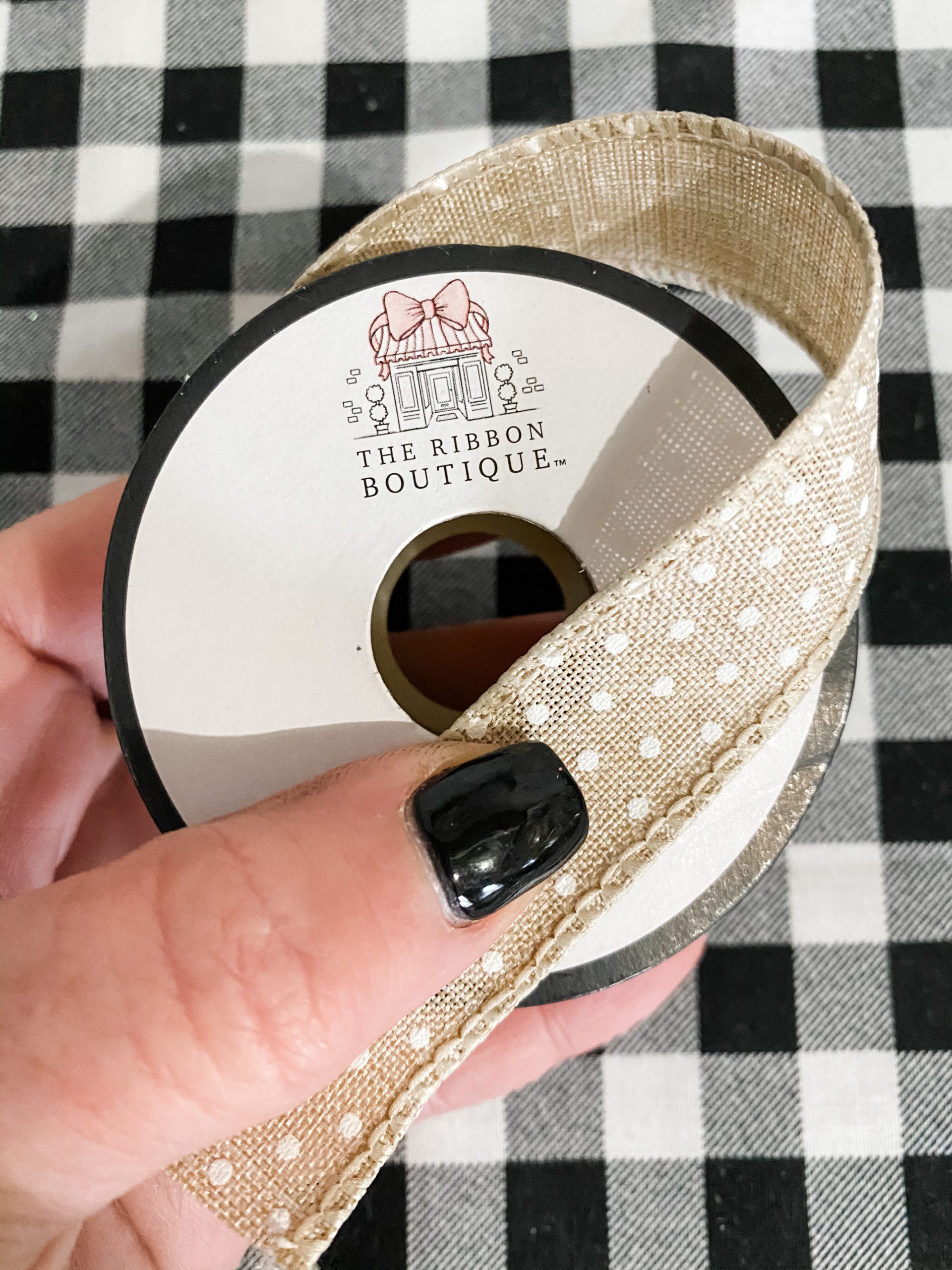 Let me tell you again, I am absolutely not a bow maker at all! BUT I have found that I totally enjoy making these bows! They are so easy and honestly, you can not mess them up!
PLUS, I am getting some experience with bow making even if they are super simple hot mess bows like these! Alright, let's get started with this EASY DIY LAYERED MESSY BOW!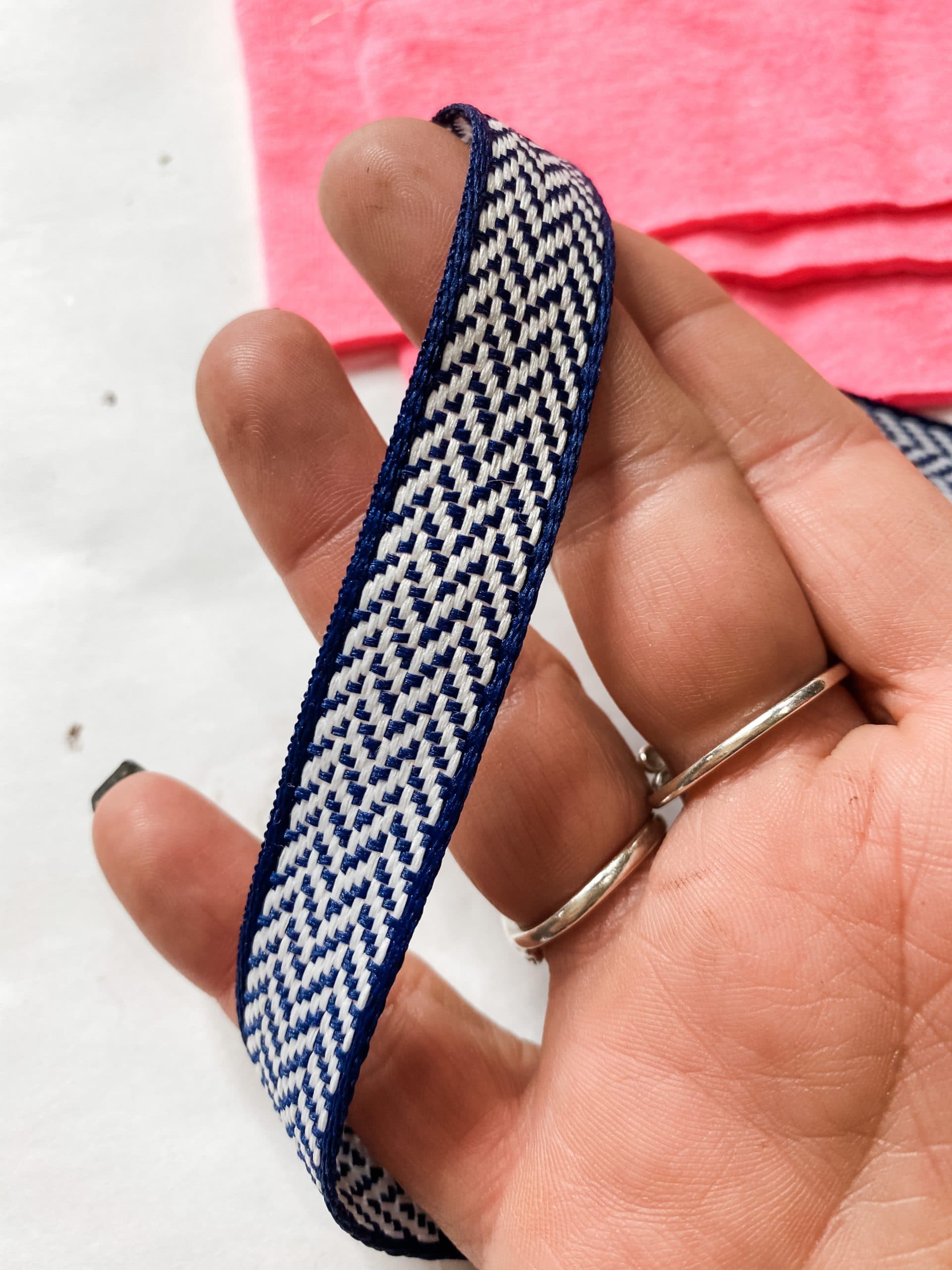 Let's make a bow!
If you are a visual learner like me, I've attached the FAST HOW TO video for you to watch! By the way, if you love all things creative, I do regular LIVE videos on my Facebook page, and I would love for you to come be a part of my community!
We always have a great time, and everyone is welcome! If you are already apart of the creative community over on Facebook, I love you!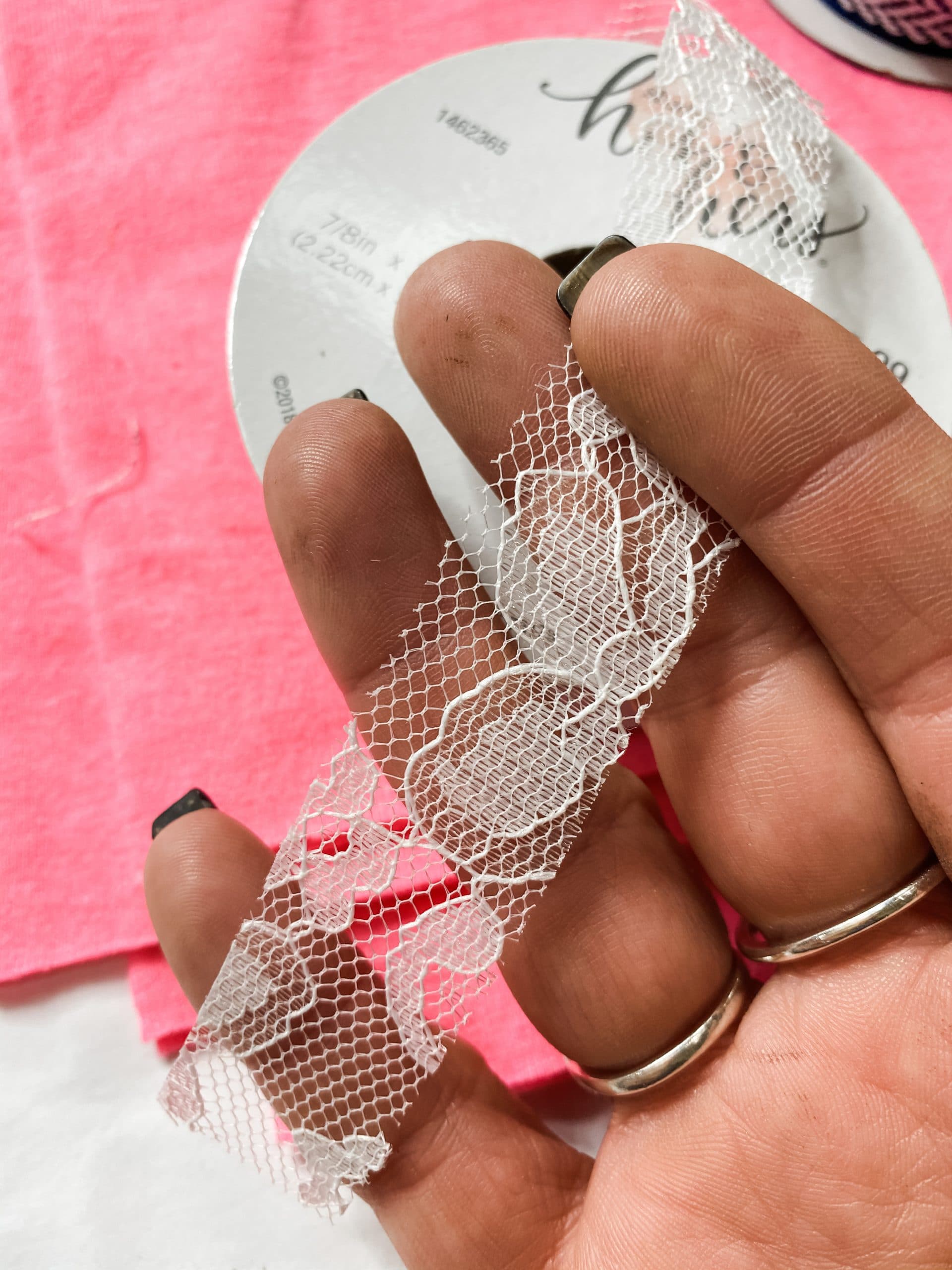 You can find me on Facebook – just click here! AND, I have a free creative group on Facebook called On A Budget Crafts. You should join in! I welcome everyone to share their creations there!
>>>>>> Click Image Below to play the HOW-TO VIDEO<<<<<<<<
For this Easy DIY LAYERED MESSY BOW project I used these items:
You can check your local dollar tree, hobby lobby, Walmart, Michael's, JoAnn's, or any other store that has ribbon!
You can make this with whatever colors, textures, and fabric you like! (these are my affiliate links, if you use them I may earn a commission, it does not cost you extra)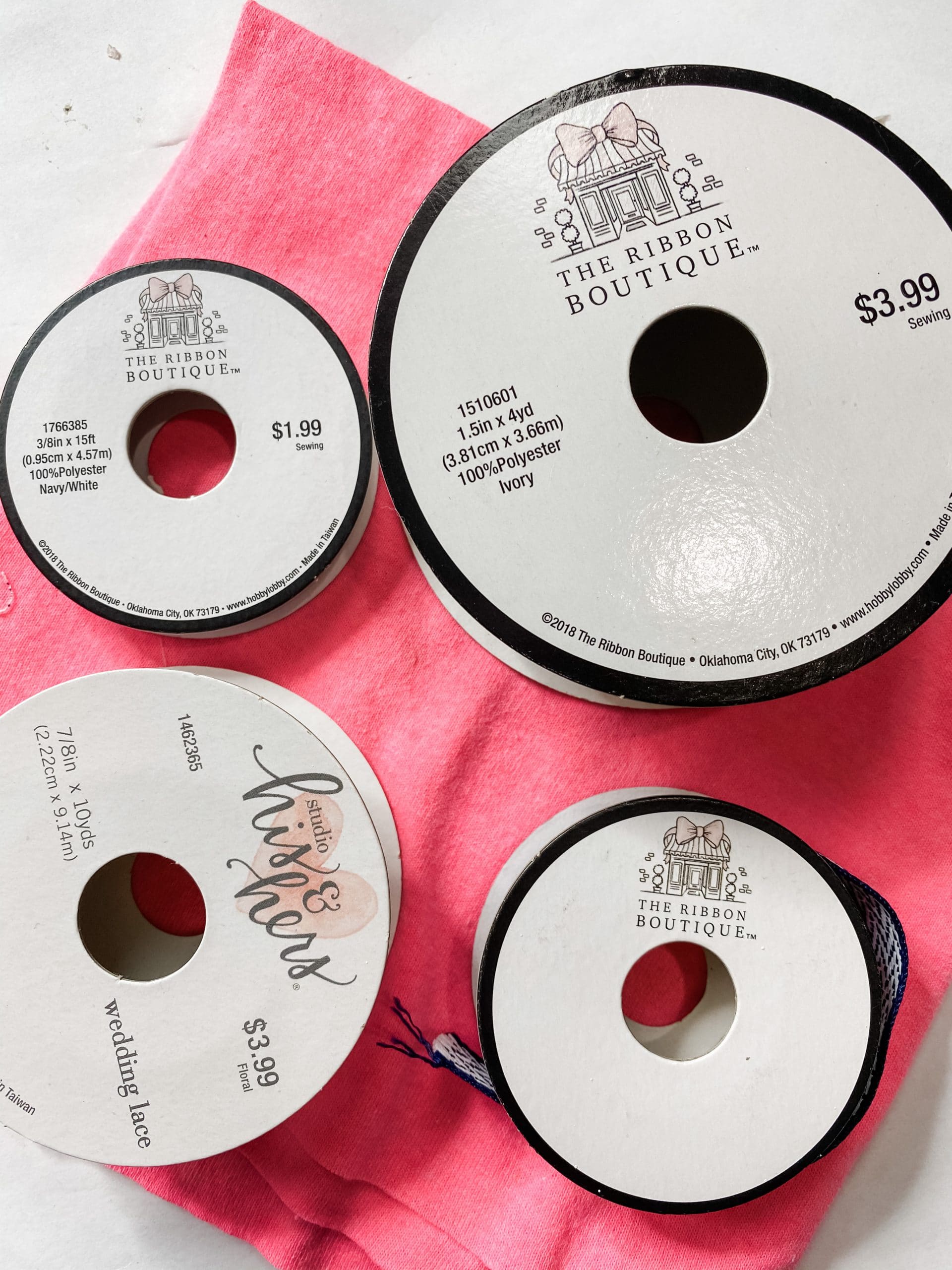 Easy Bow Making Tutorial
For this project, I was making a spring EASY DIY LAYERED MESSY BOW for an upcoming project (a cute door hanger for spring you can view that post here!) I wanted to add some pink to the mix but I had NO PINK RIBBON or FABRIC.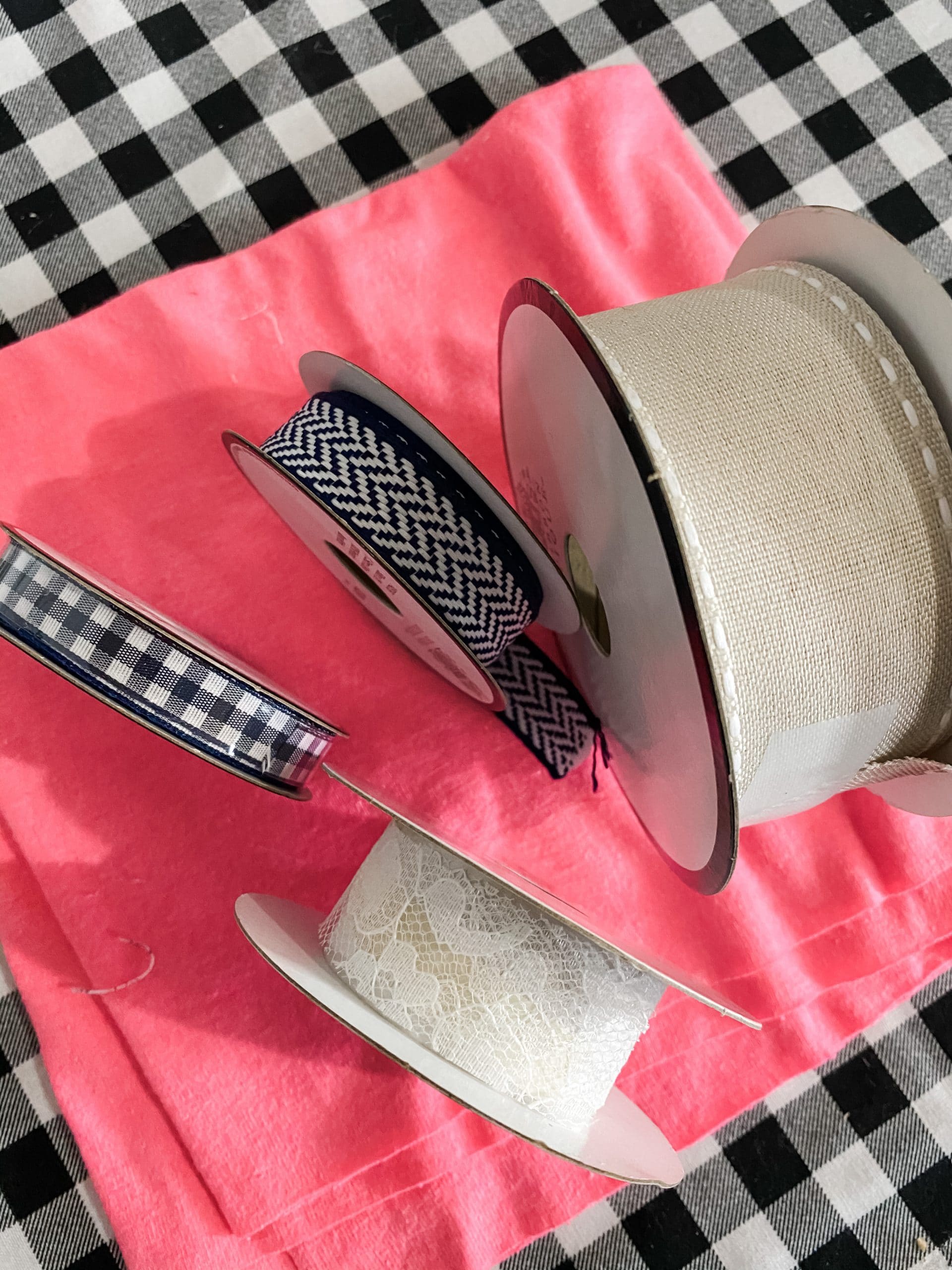 Well, I used to be a full-time furniture painter (You can check out this post for a fun how-to paint furniture video) and one thing that I knew is that I had some old shirts in my closet with paint on them that might be pink that I could cut up!
I ran to my closet and found the perfect shirt! The front was covered in paint, but I used the back fabric for this EASY DIY LAYERED MESSY BOW!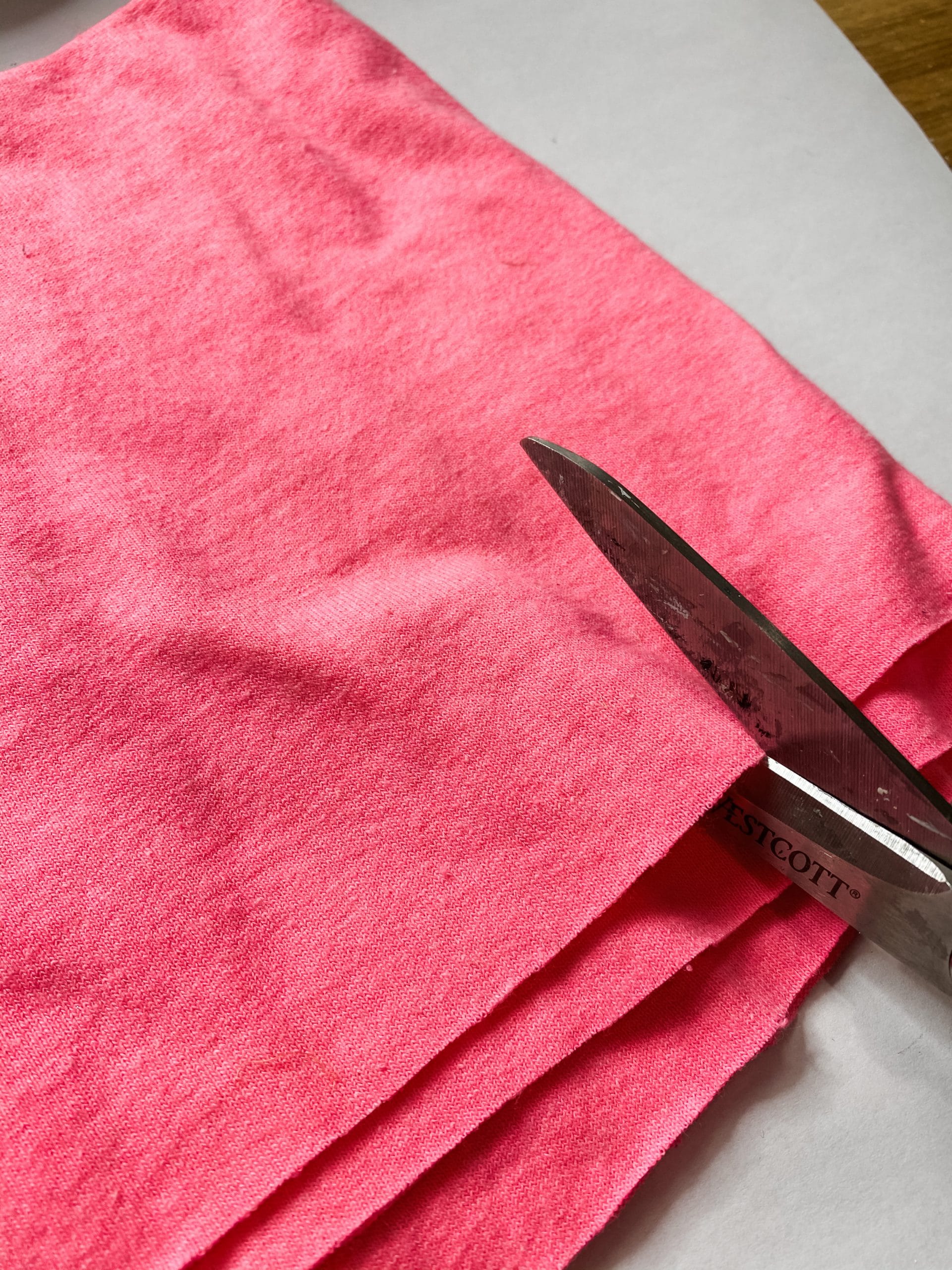 Here are the steps I took to make the bow!
I started by cutting the fabric and ribbon into 6-8 inch sections – use a rotary cutter to quickly do this! You can see the various sizes in the photo below.
Then I layered the pieces in an X pattern and kept stacking them over and over. I wanted a thick fluffy layered messy bow! Once I was done layering the fabric and ribbon strips, I decided to do add another layered bow on top!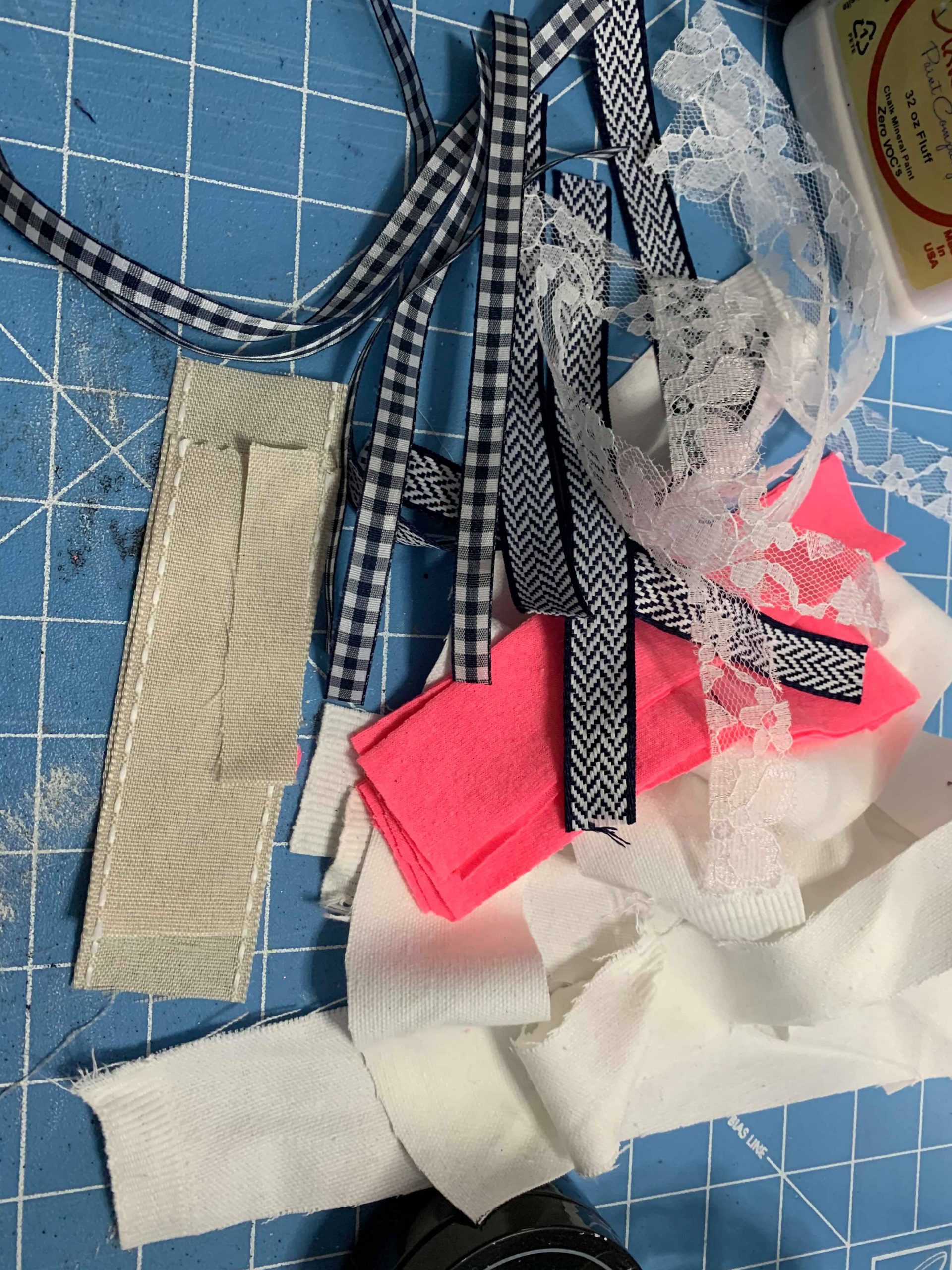 I used 2 pieces of fabric (one was 5 inches, the other was 4 inches), and I simply folded each end in half-way and glued them. Then I glued the center in a pinched look.
I did this again for the next piece to make the bow, then added a buffalo check print ribbon to the front of the bow. You can use the same ribbon as the cover if you like. It is up to you!
Once that simple bow was done I glued that bow on top of the messy bow for an EASY DIY LAYERED MESSY BOW LOOK! So easy! RIGHT!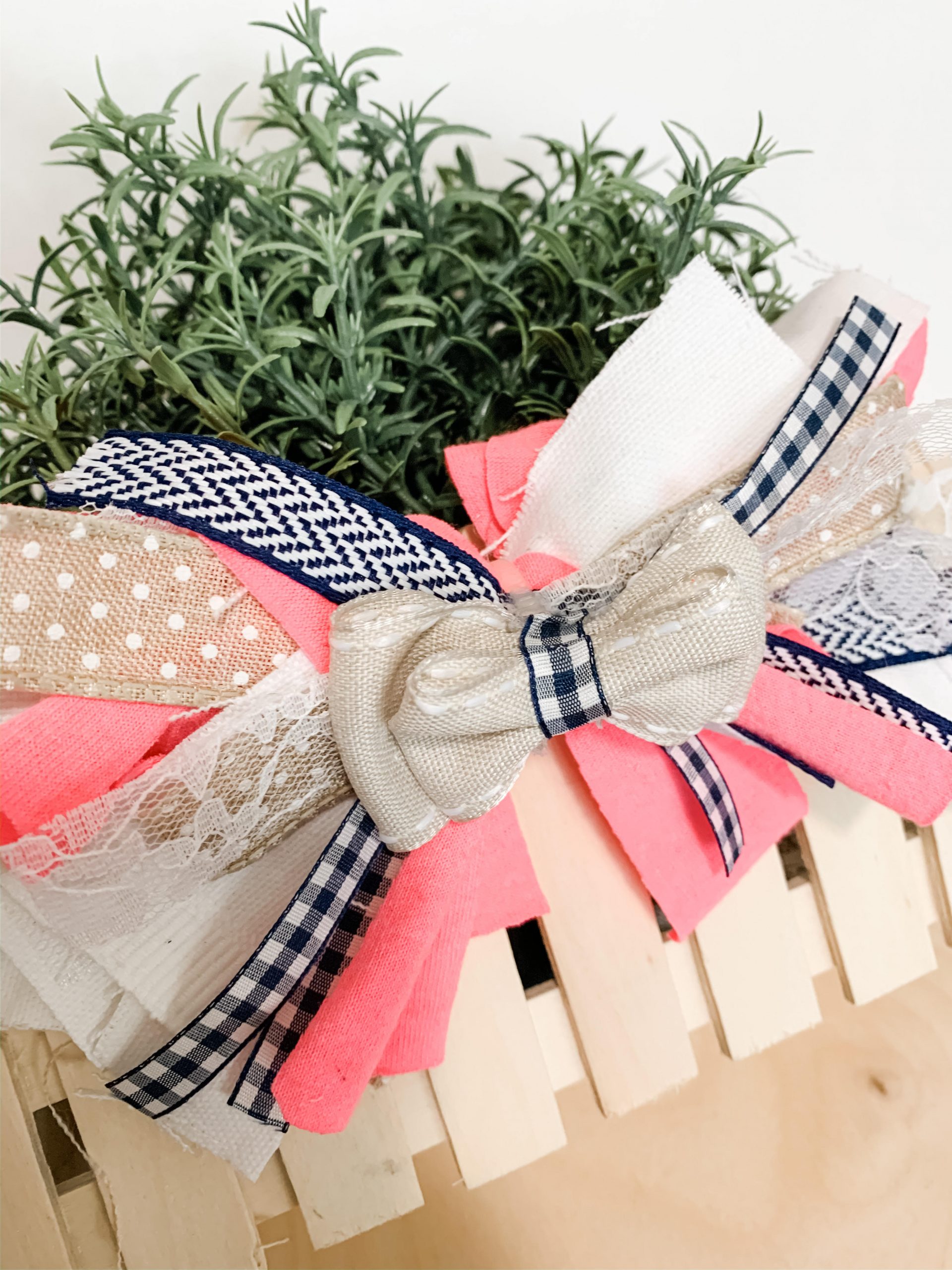 My inspiration came from…
I must give a huge shout out to my fellow business buddy and friend! My girl Melanie is amazing at the messy bow! She was def my inspiration!
Be sure to check her out on her site Southern Crush at Home and have a look at her "messy bow"! I just had to give her some love and support for her creativity and the joy she brings!
I hope you have loved this and are inspired! Be sure to pin my project and get on my newsletter alerts! It is easy to sign up below after these photos!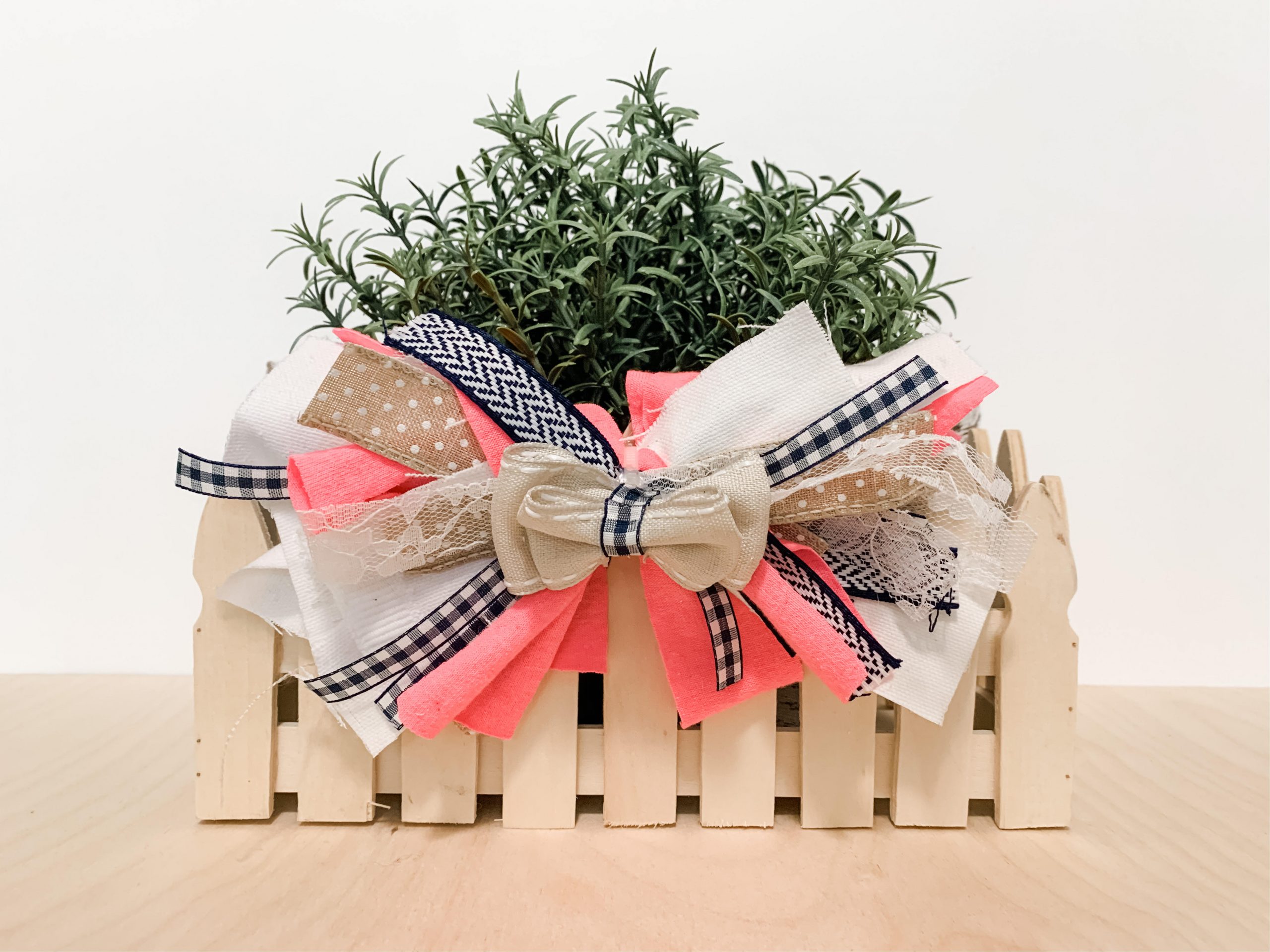 Inspired? Leave me a comment below! I love hearing from my readers!
If you loved this Easy DIY messy bow check out my signature napkin bow tutorial here!
You can also see how I also used this Easy Messy Bow on this spring door hanger too!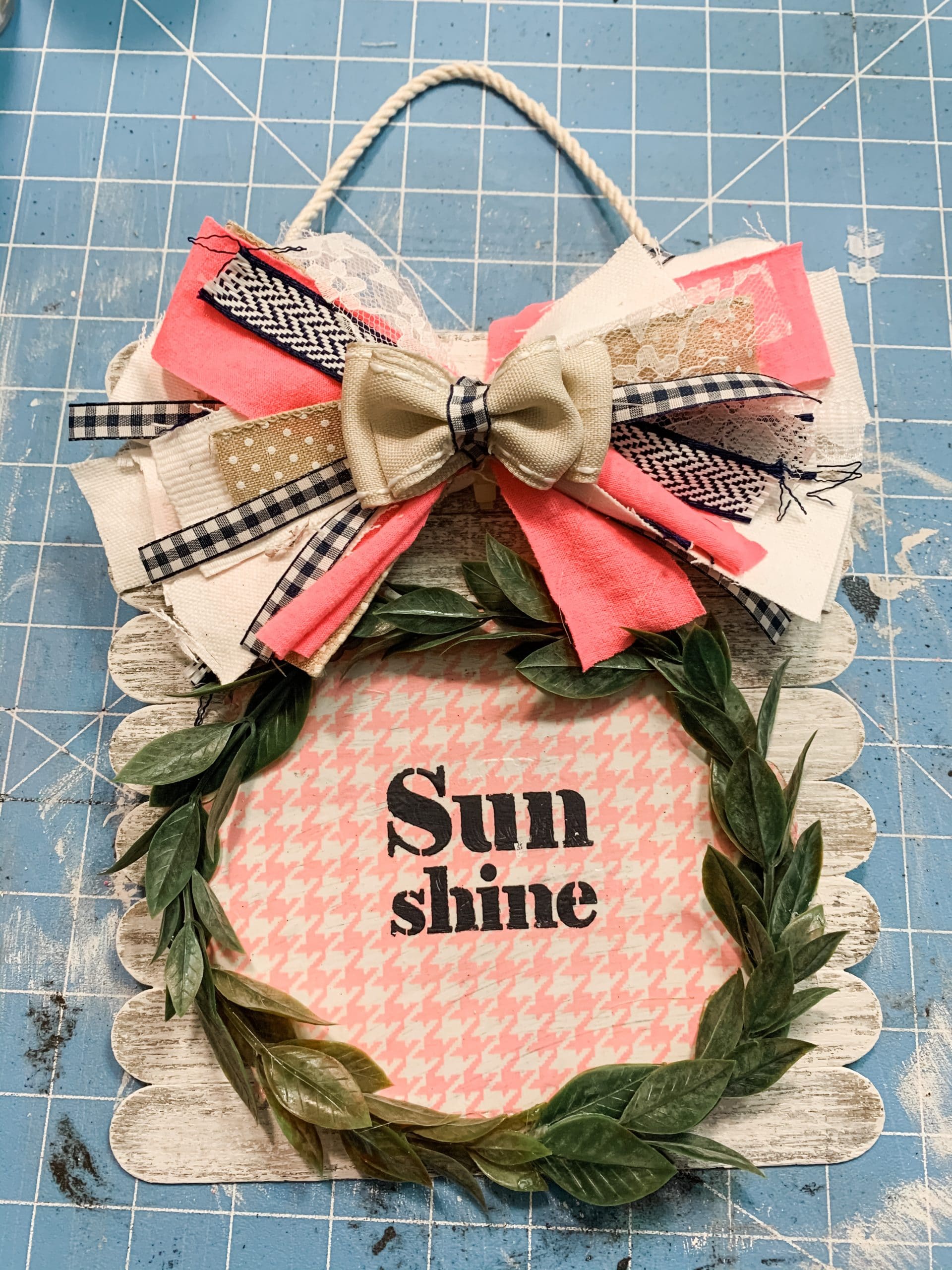 Join my free "ON A BUDGET CRAFTS" Facebook group!
>>>> PIN THIS POST FOR LATER! <<<<<