Set of Flower Shelf Sitters
I made this set of flower shelf sitters to go on my built-ins in my living room, but I really had another motive in doing this craft.
I wanted to show anyone who watches my content and says "I just can't watch anymore because I can't afford your kits."
While I LOVE and APPRECIATE when someone supports my store, it is NEVER a requirement to purchase from my shop.
Every piece of content I share, whether I'm crafting a kit from my shop or something I thought up with budget supplies, it can ALL be used as inspiration for you!
The point of this set of flower shelf sitters was to show my followers how to take a craft kit that I sell in my shop and use it as inspiration to make a budget craft!
This set of flower shelf sitters was inspired by a set of flowers craft kit in my shop! While it doesn't look identical to the kit in my shop, it is still SUPER CUTE!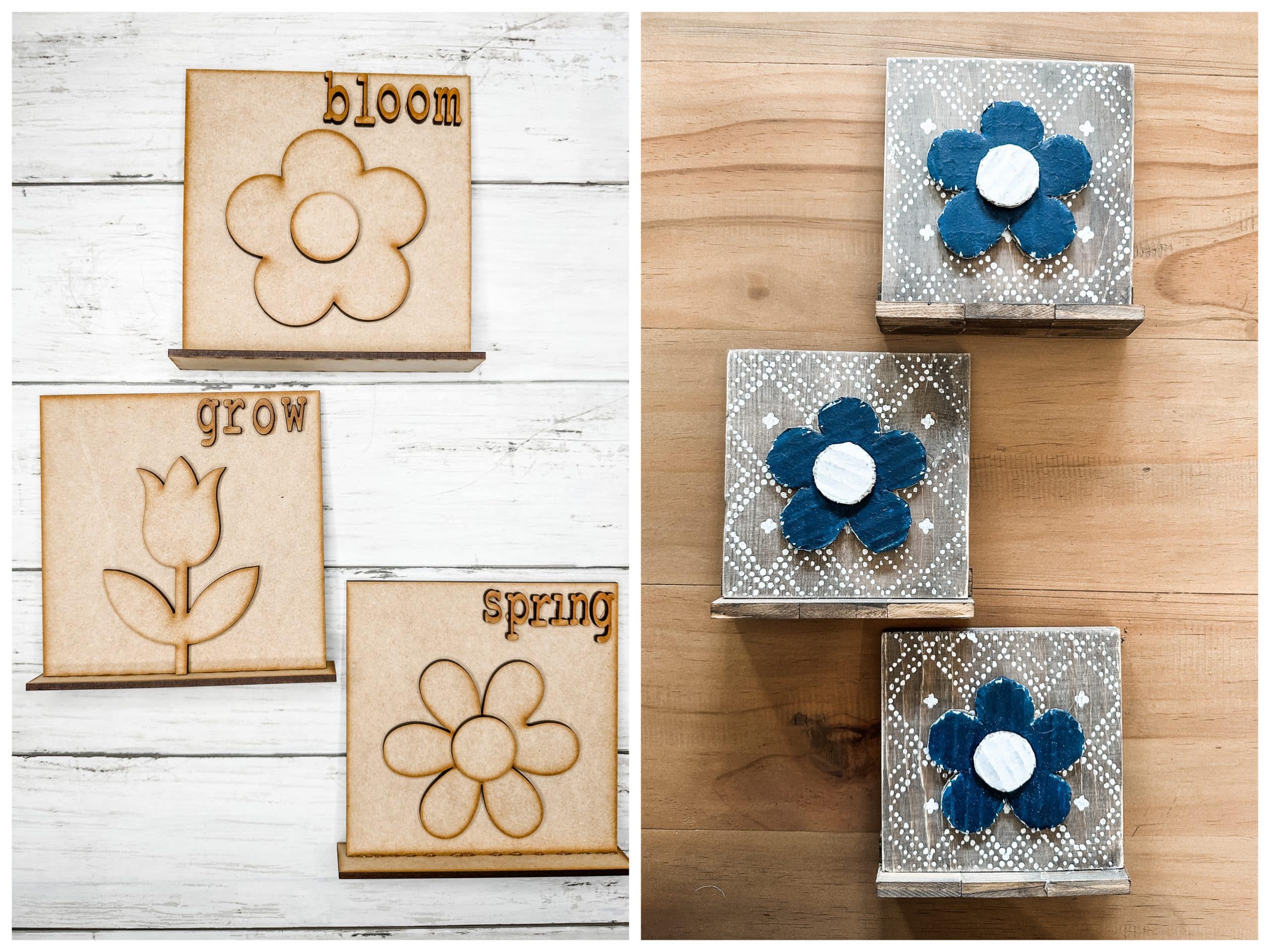 How to make a Set of Flower Shelf Sitters
You're going to want to start with 3 equal size squares. They can be scrap wood, planks from Dollar Tree or a craft store, made of cardboard or foam board, whatever you have available works!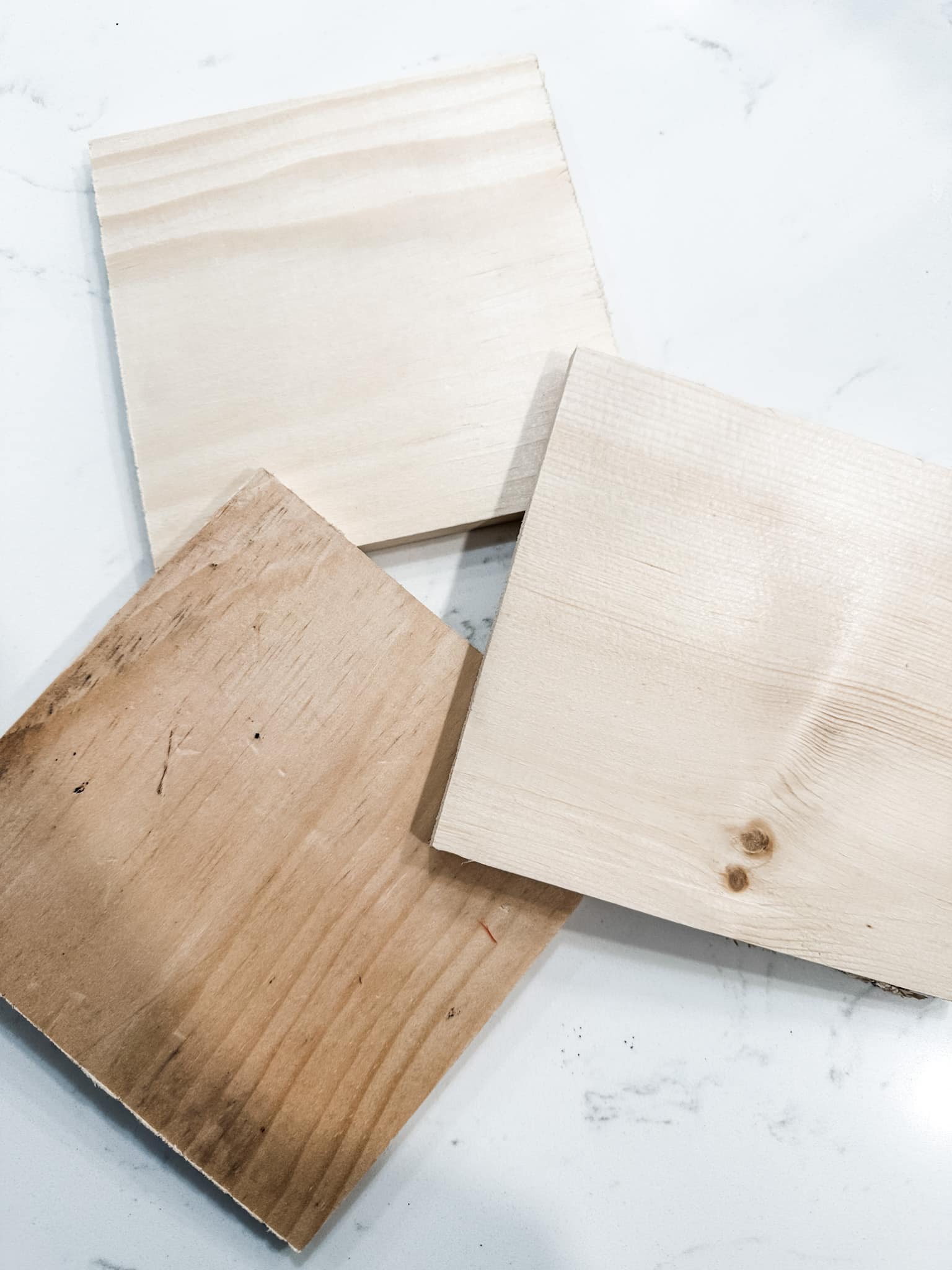 I used three pieces of scrap wood. I used DecoArt's raw umber acrylic paint with a few drops of black paint and water to stain my pieces of wood.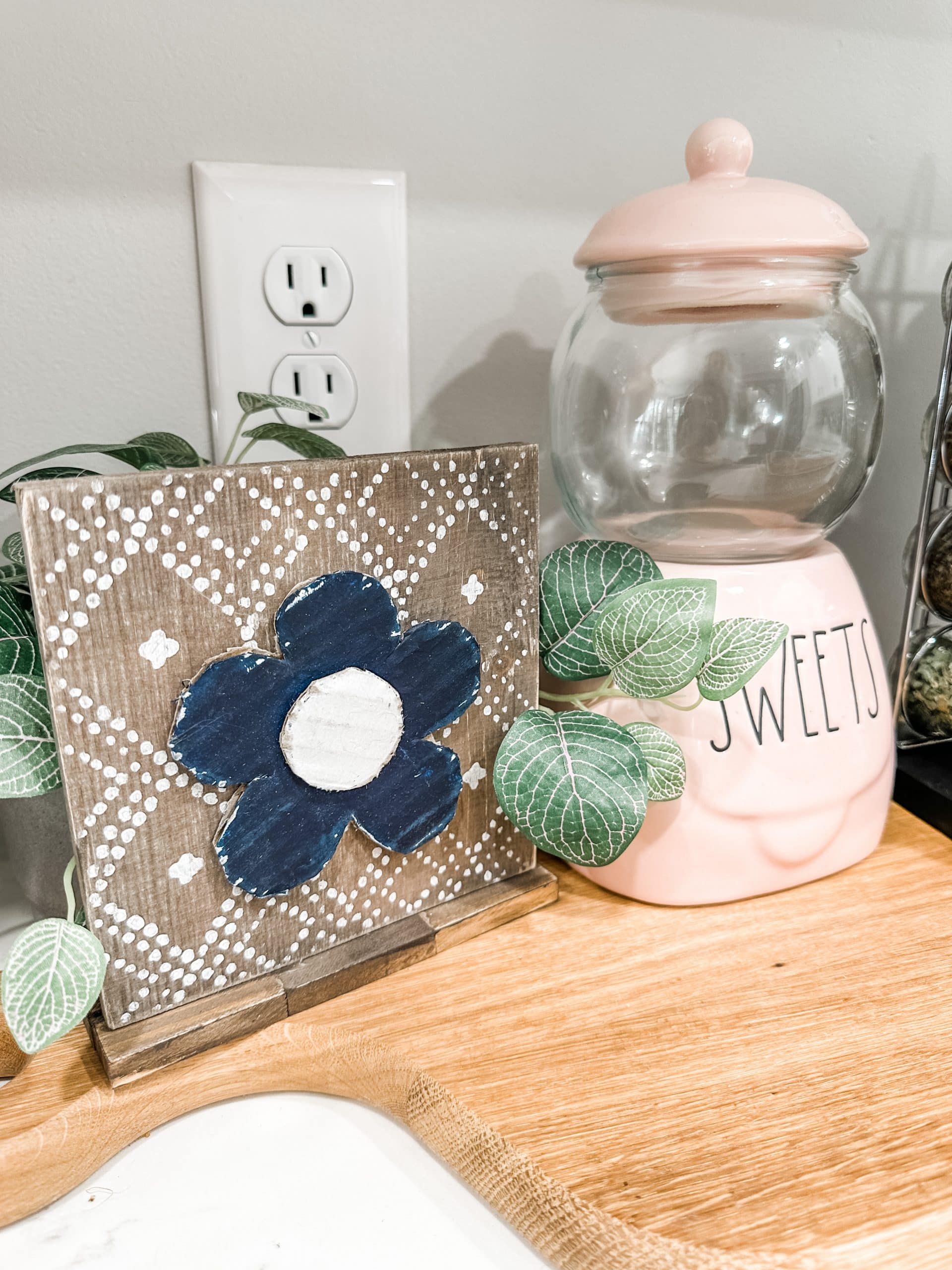 Use a foam sponge or a wet wipe to apply the mixture to the wood, then use a clean wet wipe to remove any excess from the surface. Allow it to dry completely.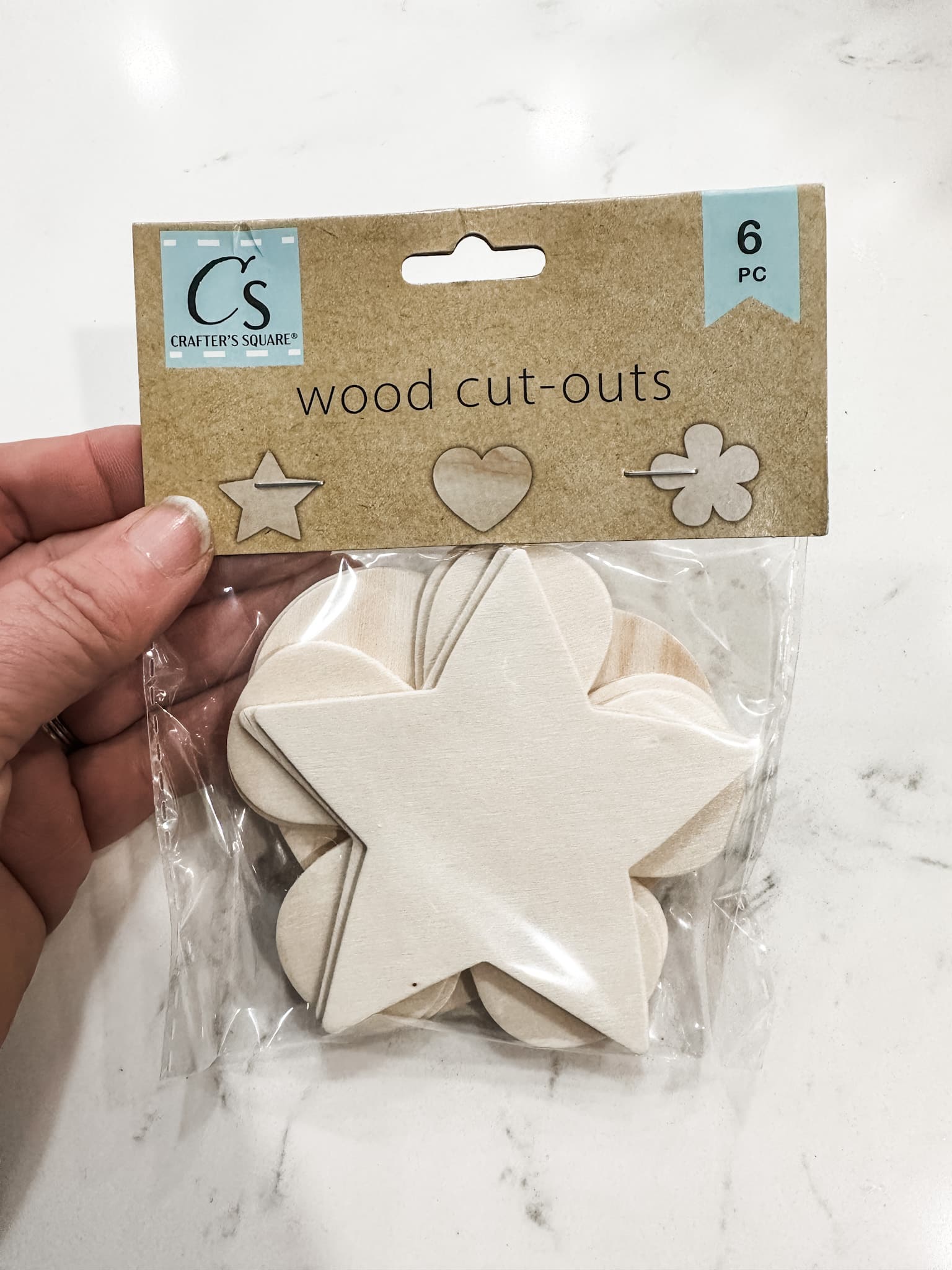 Next, trace the shape of the wood flowers onto your cardboard, and cut them out. Also, cut three circles. You can use something to trace the circles onto the cardboard, or free hand them.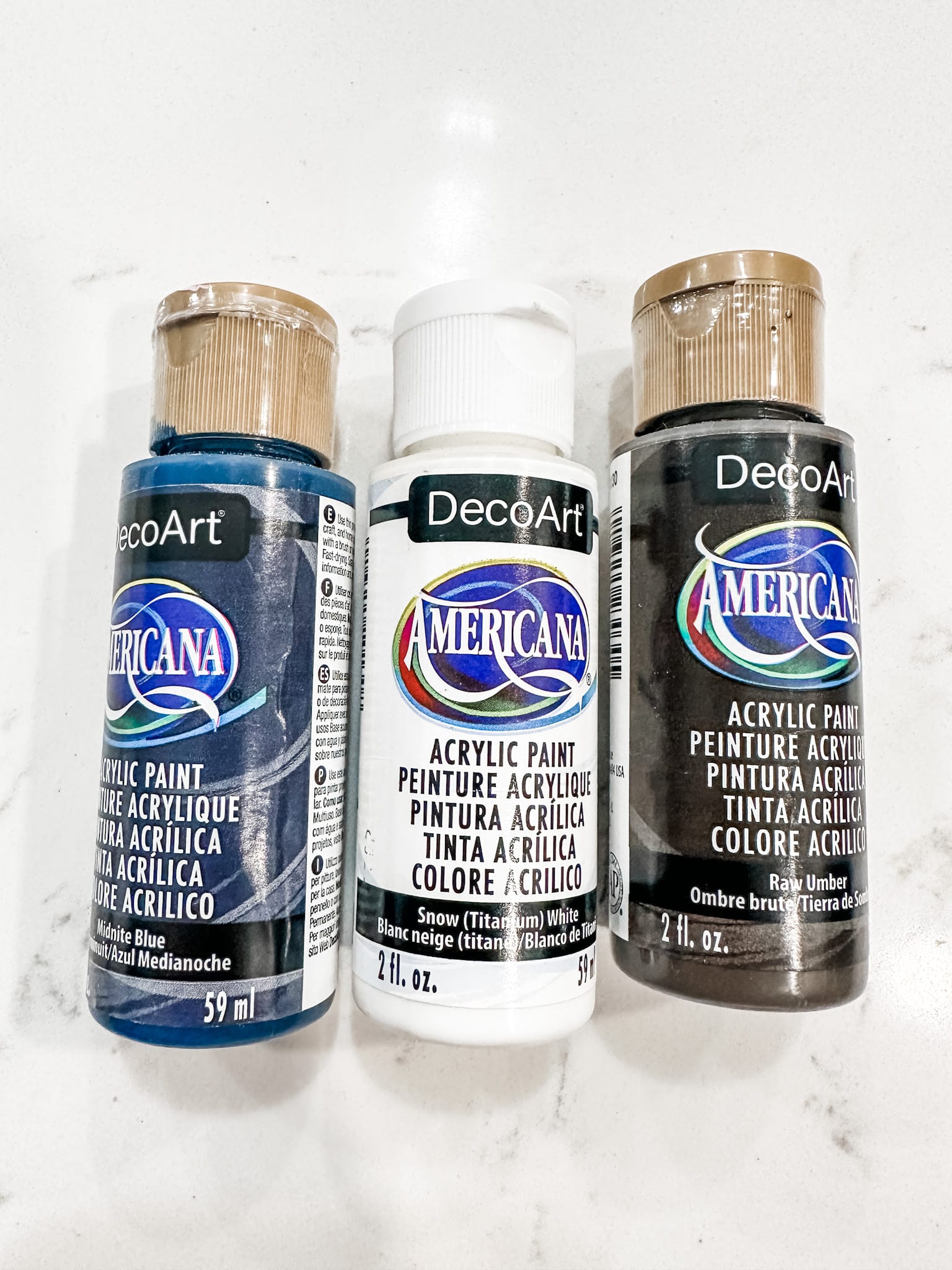 I painted the cardboard flowers blue and the cardboard circles white. Make sure the wood squares are dry, then apply your stencil to them with white paint.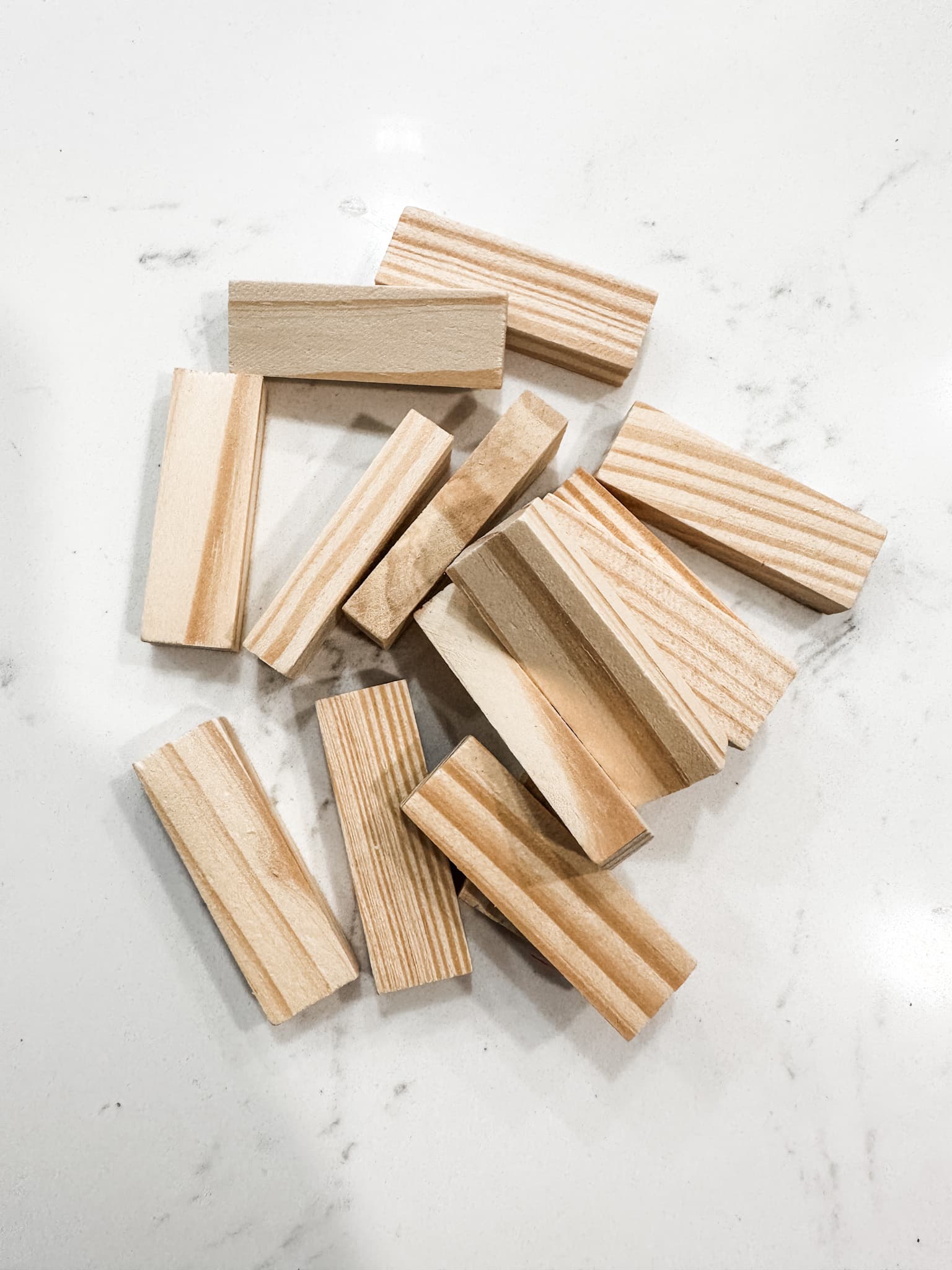 For the bases, I glued the Dollar Tree tumbling tower blocks together into strips and stained them with the same paint mixture I used on the squares.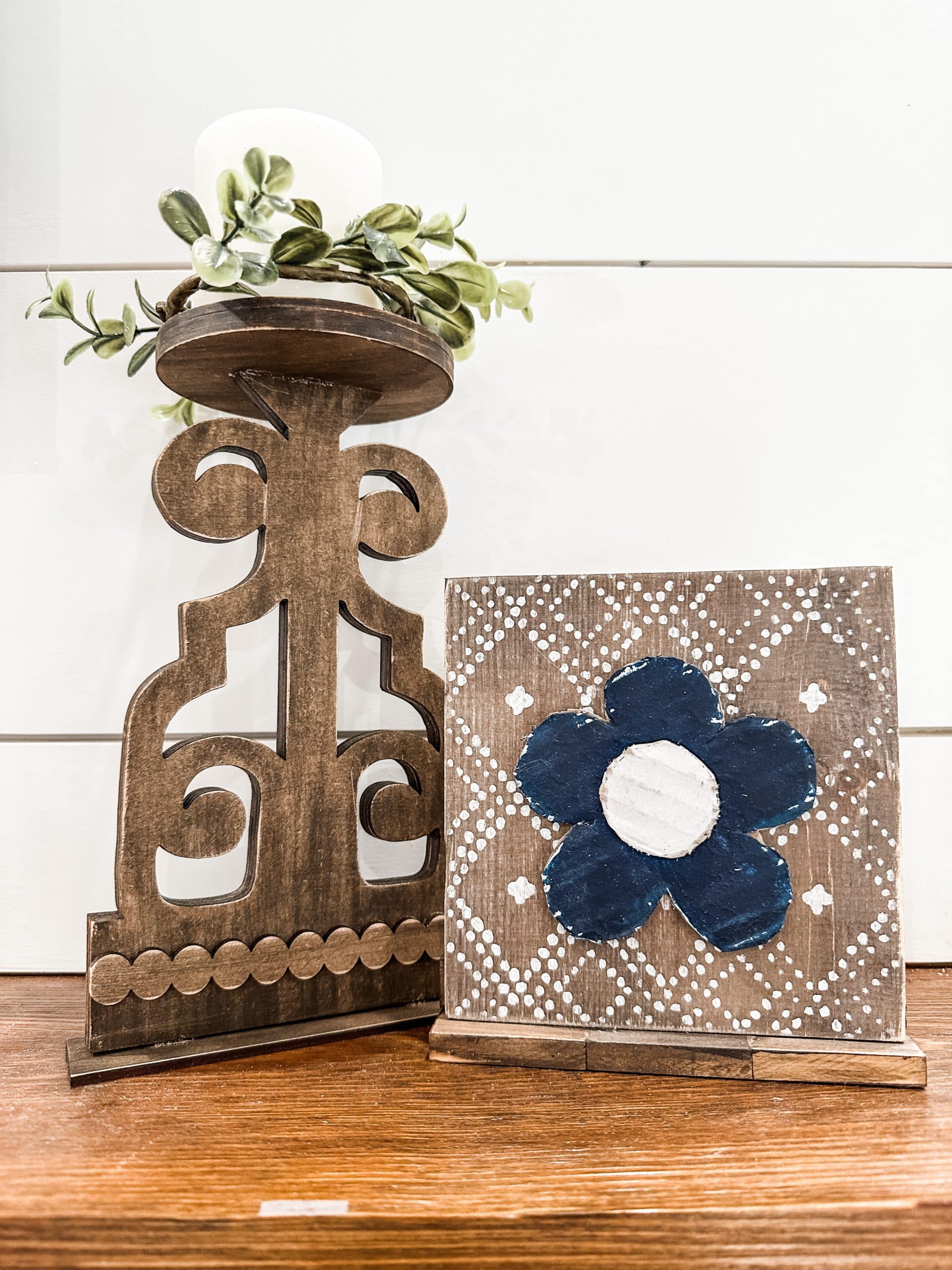 Once they're dry, glue them to the bottom of the squares. Lastly, glue the flowers and cardboard circles onto the squares!
I hope you enjoyed this Set of Flower Shelf Sitters as much as I did and decide to make them for yourself! I would love to see how yours turns out!
You should totally join my FREE Facebook group called On A Budget Crafts! It is a judgment-free community for DIY crafters to show off their projects and ideas.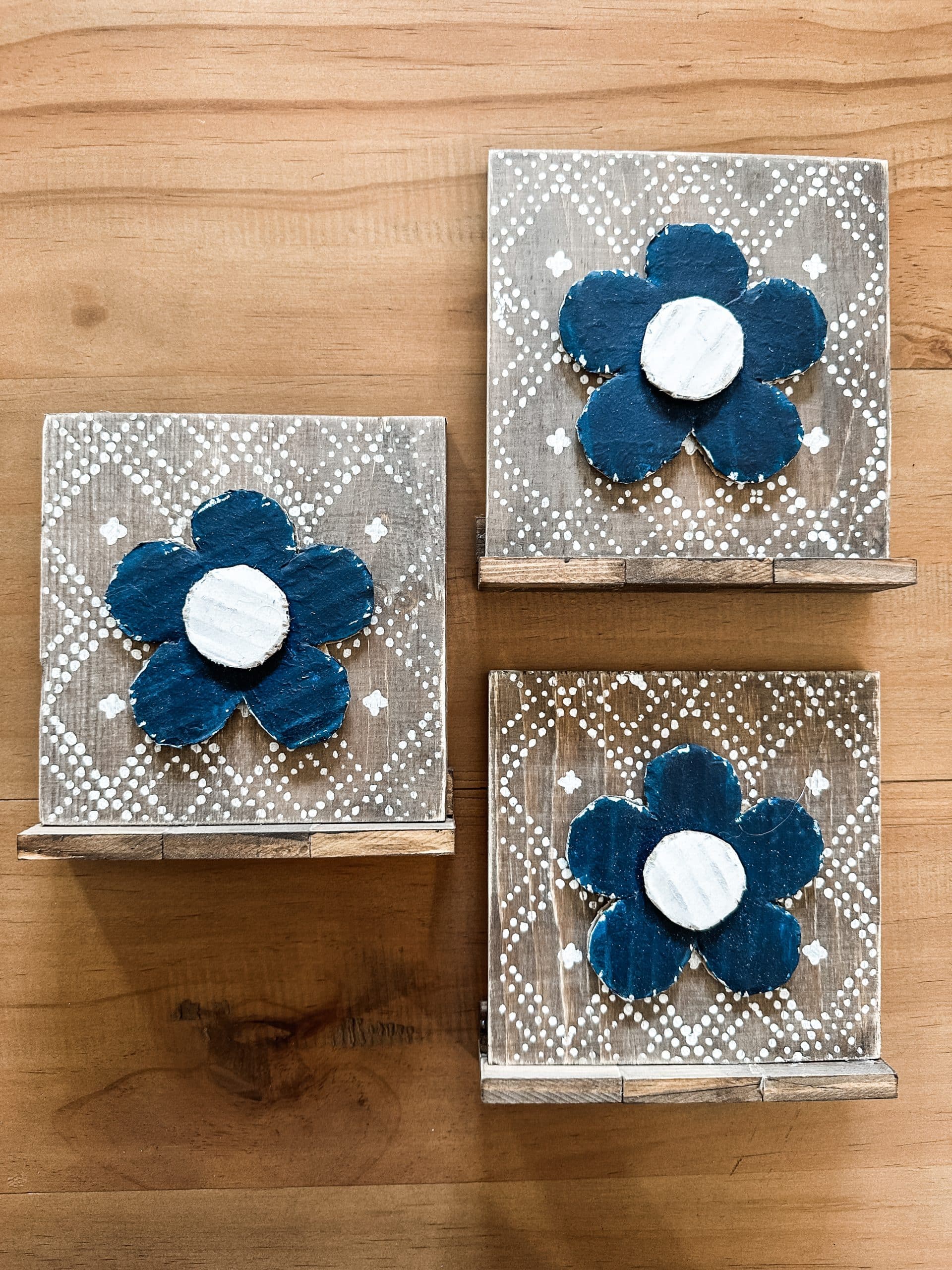 I shared how to make this super cute Set of Flower Shelf Sitters during a LIVE video on my Facebook page.
If you want to see the DIY process, craft along, or just join in on the fun conversations you can watch the DIY tutorial replay on Facebook!
For this project, I will be using these items but you can substitute where you want.
"As an Amazon Associate, I earn from qualifying purchases."
3 wood squares – can be scrap wood or wood planks from a store. Can also use cardboard or foam board cut into a square
Dollar Tree flower wood cutouts
Dollar Tree Tumbling Tower Blocks
Cardboard
Stencil of choice
Paint of choice

DecoArt White
DecoArt Midnite Blue
DecoArt Raw Umber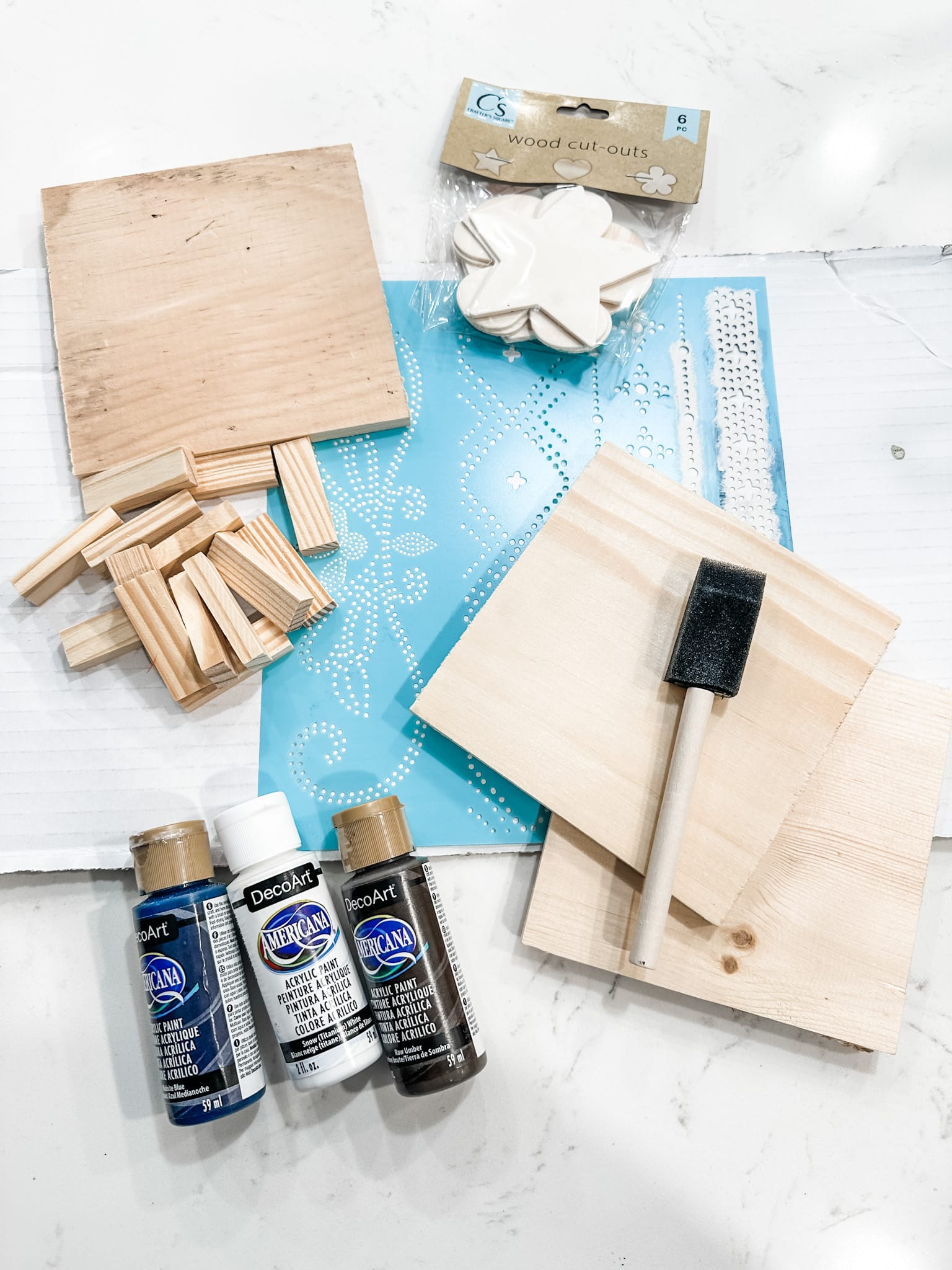 If you loved this Set of Flower Shelf Sitters you might also like this

Chippy Rosette Home Decor

!
Thanks for stopping by! XOXO Amber
You can also shop my ENTIRE AMAZON Favorites shop just click here! It's packed full of all the things I use and love. Here is the supply list I highly recommend every creative have on hand!!
Would you also pin my blog for later and get on my newsletter alerts? I would love to have you join my #craftycrew.
Inspired? Leave me a comment below! I love hearing from my readers!