Free Home Sweet Home Printables

🍋 PIN THIS FOR LATER
These Free Home Sweet Home Printables are my absolute favorite Y'ALL! The other day I made a super cute project for my home using some printables I found online, and I had a huge request for more! So, if you happened to stumble upon my blog, can I say WELCOME! I am glad you are here! I hope you check out my other posts on my site and come back again.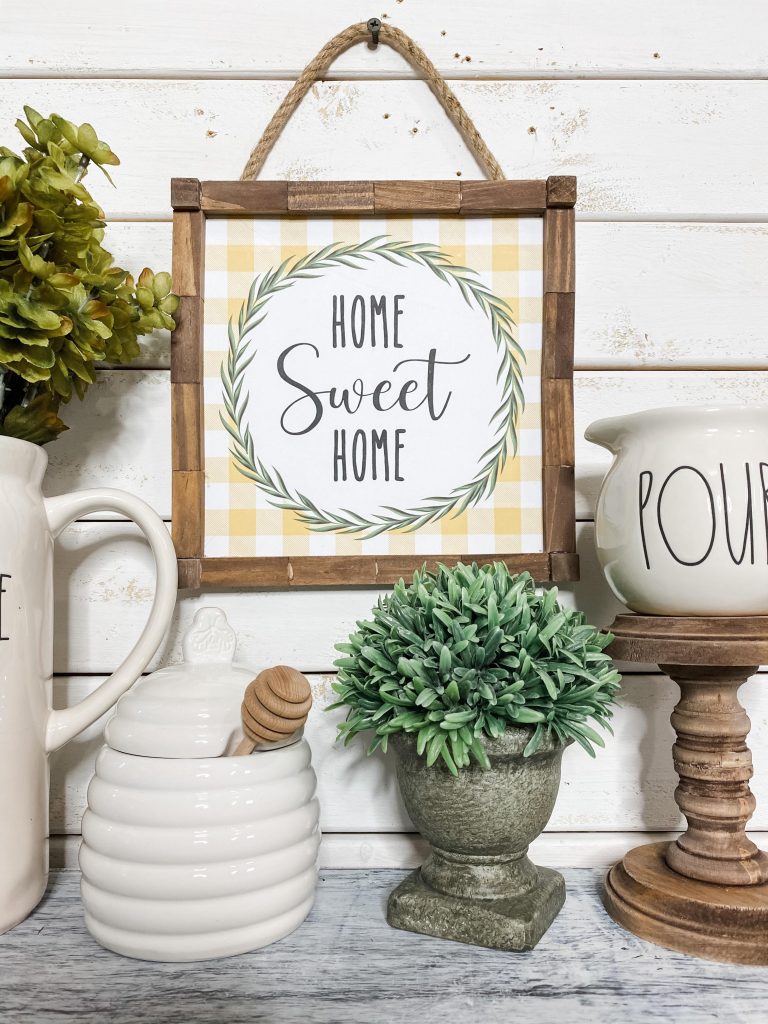 Watch how I made this one on my Facebook Live! Using a Foamboard, Jenga blocks, and wood squares from the Dollar Tree. Video Here!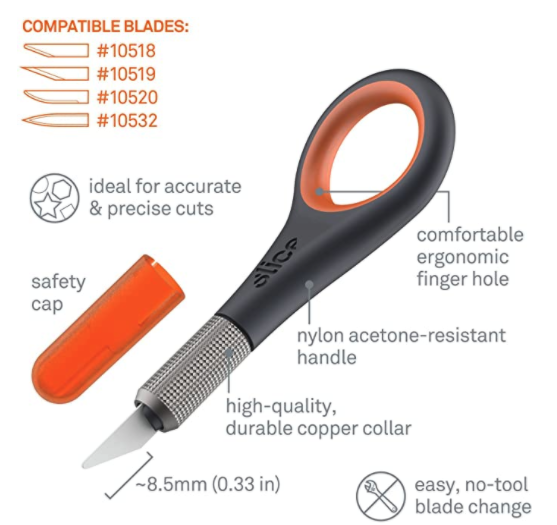 One thing I recommend if you are going to use Foam Board or Cardboard is to use this awesome SLICE tool! I mean it! You will love it!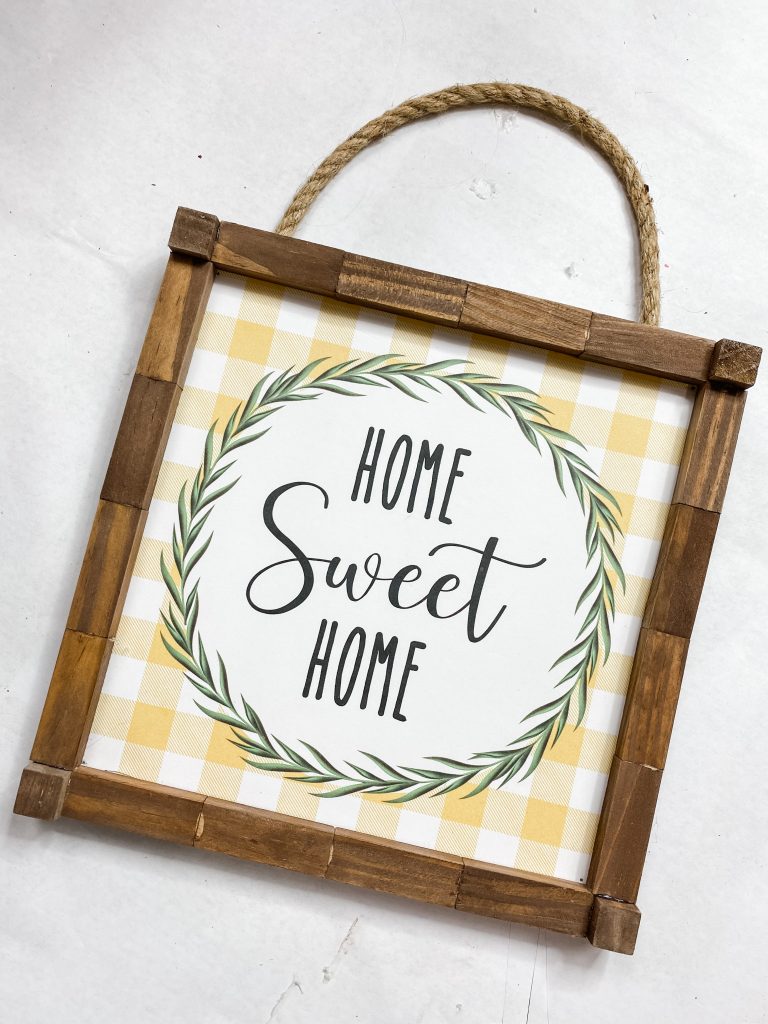 I know not everyone is a fan of the Lemon stuff or even the buffalo check for that matter, but some are and I figured let's make a couple of options! As you can see, they are both super cute. And you can totally use either one for FREE! Just my way of saying thank you to all my blog readers, my Facebook followers, and my Youtube Friends!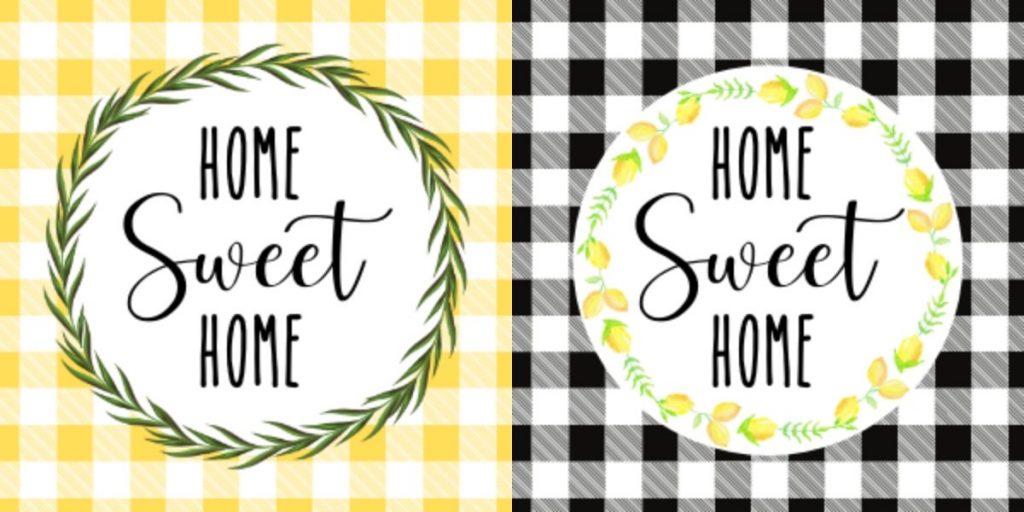 I like these Free Home Sweet Home printables because you can do so much with them! However, if you are on a budget and are eager to make something super duper cute, these printables will be for you! Especially with Christmas Coming up! These would make super cute gifts (you could make all kinds of things using these)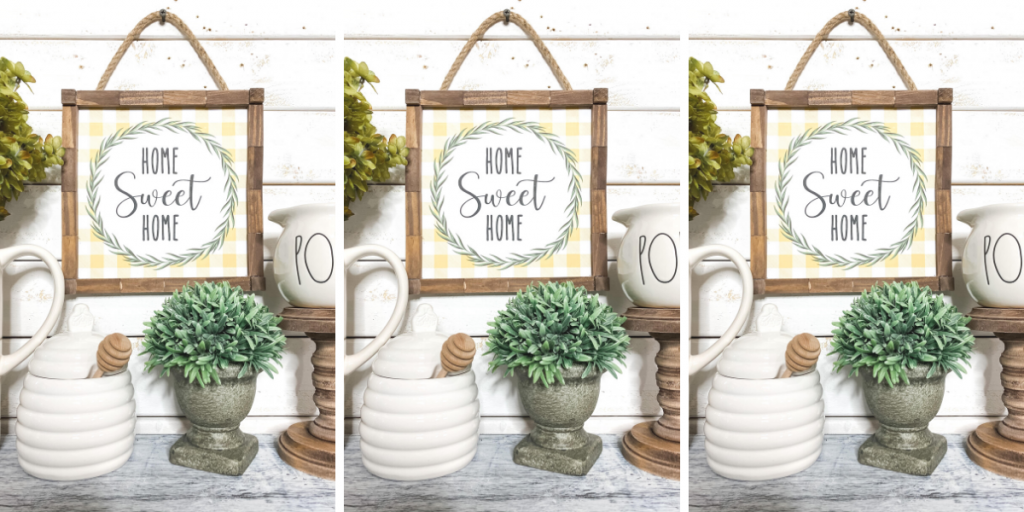 *You are able to use these for personal use. You are not able to alter or use these to create with and sell. These are my designs.
Don't forget to join my newsletter! You will get 2 more FREE printables when you do!
Alright, Ready! These are PDF files! You can open them up on your pc and print, you can adjust the size by setting the print area.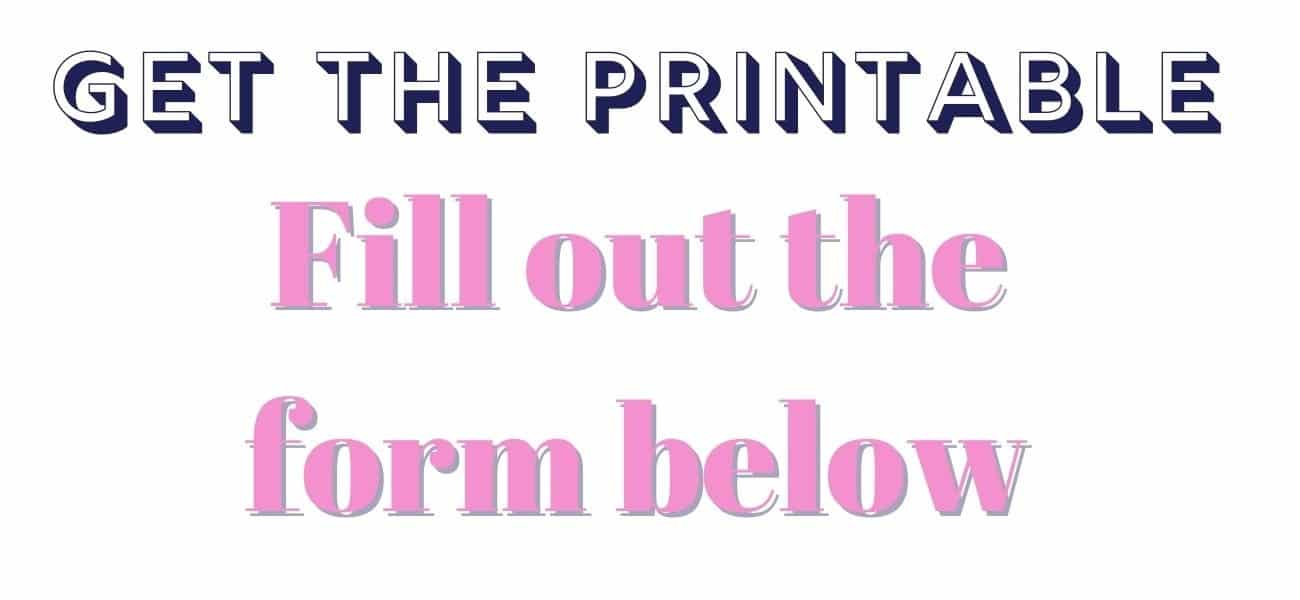 BUT WAIT THERE IS MORE!
I have a few more printable's you can snag if you want those as well!
GET this Free Easy Peasy Lemon Printable HERE!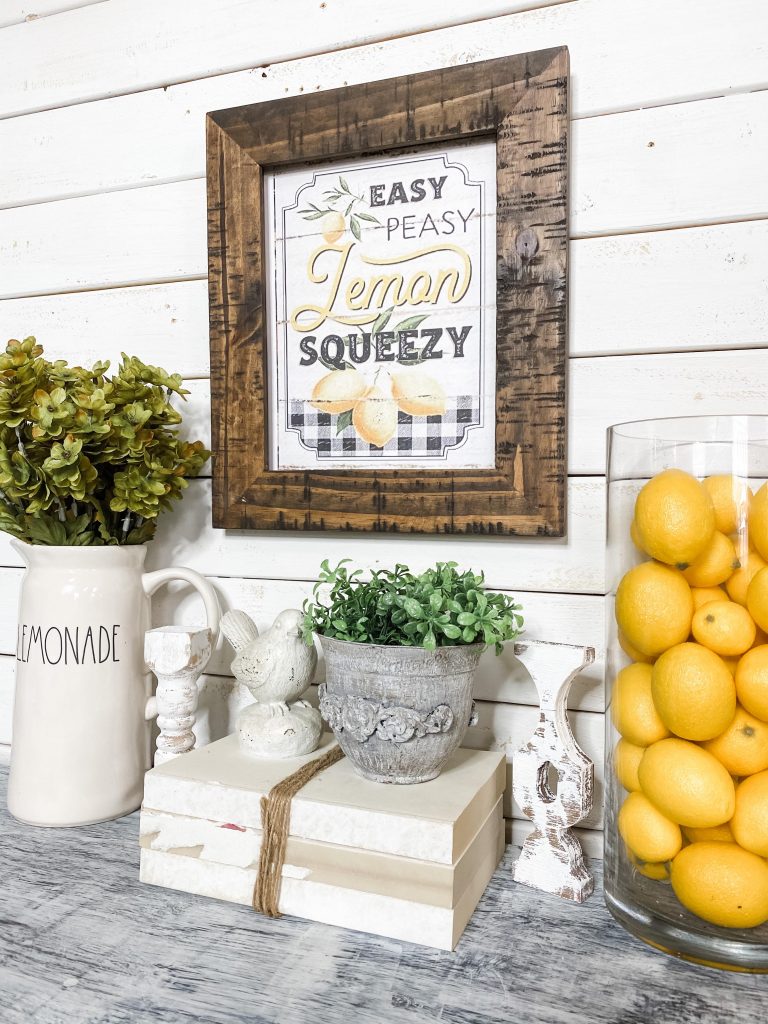 Get this FREE LEMON TRUCK PRINTABLE HERE!
If you like those Maybe you WANT THIS ONE TOO ⬇️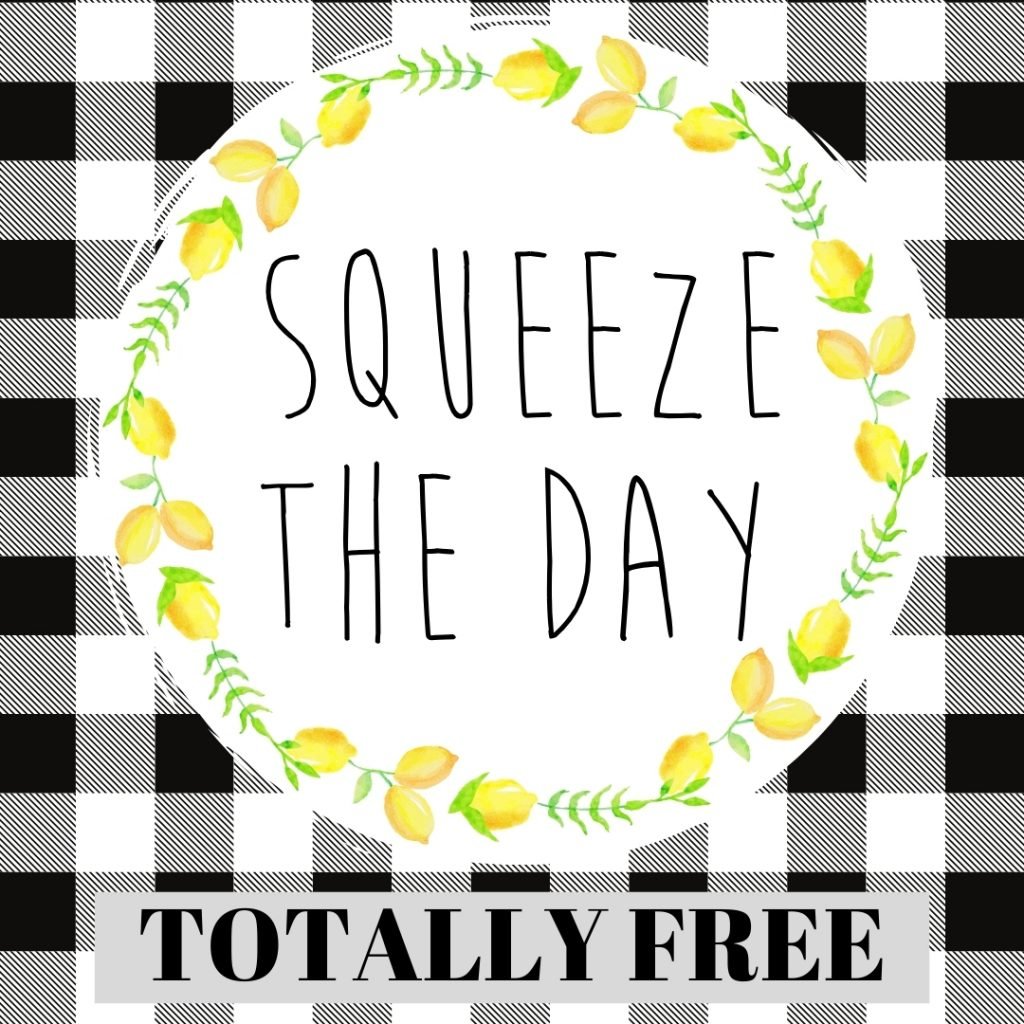 Grab my other free printable here. I love to create my own printable things too. I hope you come back often to check out what is new on my blog.
Before you go:
If you love to Craft and DIY and you are looking for a community, you should consider joining my PRIVATE VIP community called The Creative Haven VIP! Guess what, it is open to new members you can learn more about it right here! If you are curious, it is a craft along paid group, but there are hundreds of members there who are like one big family, plus I am there too!
Here is a sneak look at what we have been making inside the Creative Haven VIP Exclusive Membership! (JOIN TODAY)
Wonder where I get my supplies?
I get my supplies where ever I can, but I do love Amazon! Remember, You can shop my ENTIRE AMAZON Favorites shop just click here! It is packed full of all the things I use and love. Here is the supply list I highly recommend! I hope you have loved this week's blog post and are inspired! Be sure to pin my blog for later and get on my newsletter alerts! It is easy to sign up here! Not only do I love my entrepreneur friends, I absolutely adore my #CRAFTYCREW too!
XOXO AMBER
♥️ Pin this for Later