Bike and Heart Printable For Free

Printable Freebies!
I am a sucker for printables, especially free printables! I love making them! today I have this super cute bike and heart printable for free just for you – My amazing blog readers!
If you happen to know who Jennifer Pugh is, then you know she is the queen of the Calendar prints you might have seen floating around, you know the ones we have seen in all of the Dollar Tree stores.
Yeah, the coveted Dollar Tree Calendars. In fact, I have made several home decor DIY's using her prints like this one!
Two printables on one sheet!
Typically I do not do more than one printable when I make these. However, after making the heart printable I decided to try my hand at a shabby chic printable and channel my inner Jennifer Pugh!
I don't think I did too bad! Heck, it is a printable freebie after all! It makes for good practice, right?
Complementary Colors!
I tried to use complementary colors for this free printable design so I used a shabby chic bike farmhouse clipart in the design!
Typically I stick to the basic neutral colors but for this, I was going more for a shabby chic and a little bit of farmhouse style with the printable design.
Then you know I had to add in the fresh-cut flowers part. I love watercolor designs so adding the watercolor flowers to the design was a must!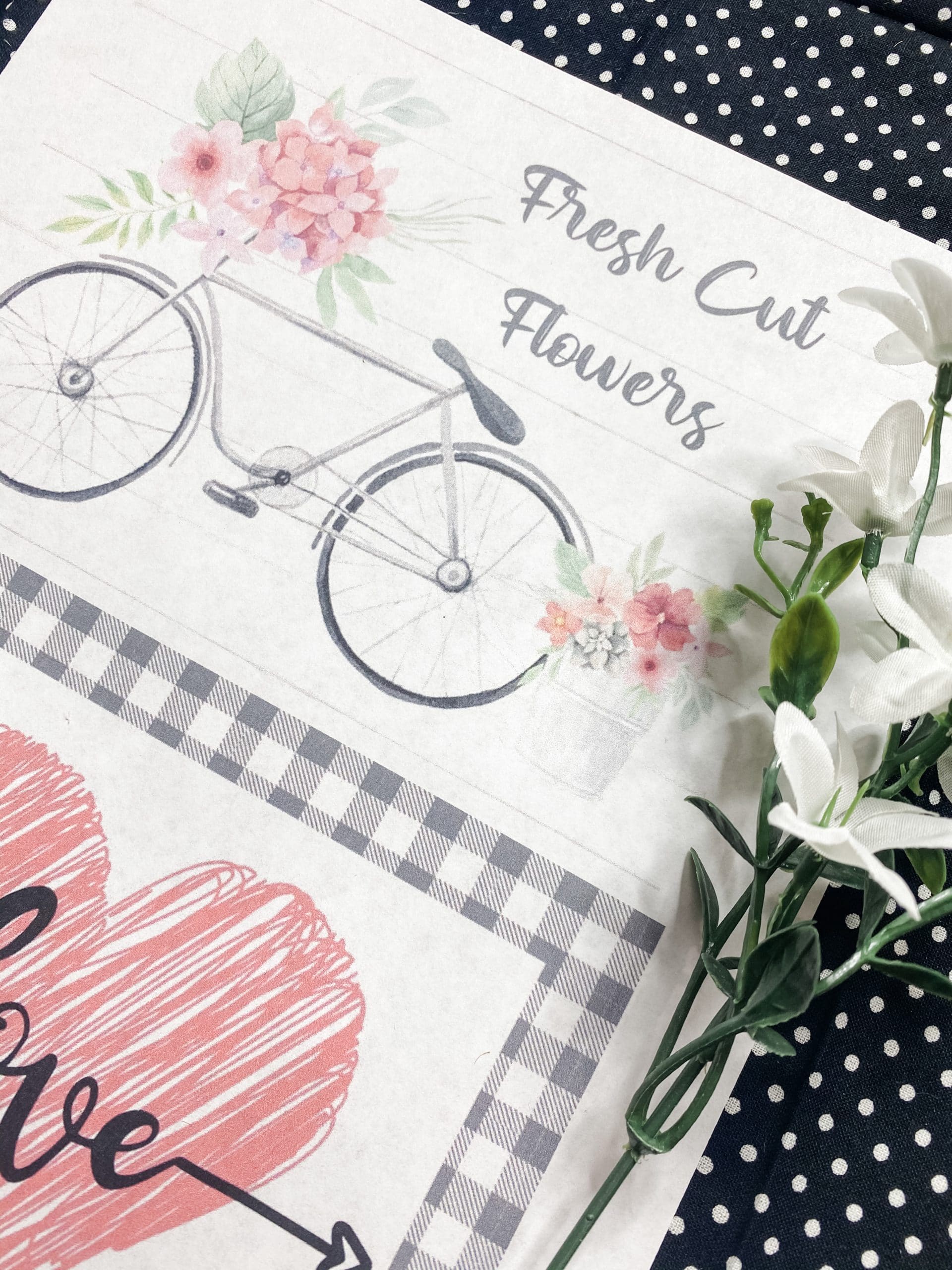 The heart drawing! Oh My!
I knew I wanted to make a heart drawing printable but I wanted to add in some buffalo plaid and a fun word! The word I chose was love! And honestly, the heart printable can be used year-round! I really love the heart picture!
I think these two printables complement each other so well. You simply can not go wrong when it comes to buffalo plaid decor, also referred to as buffalo check.
Snag this paper craft printable for free
You can get the bike and heart printable for free sent directly to your email inbox to use over and over for any home decor craft you want because it really could be pretty useful year-round too!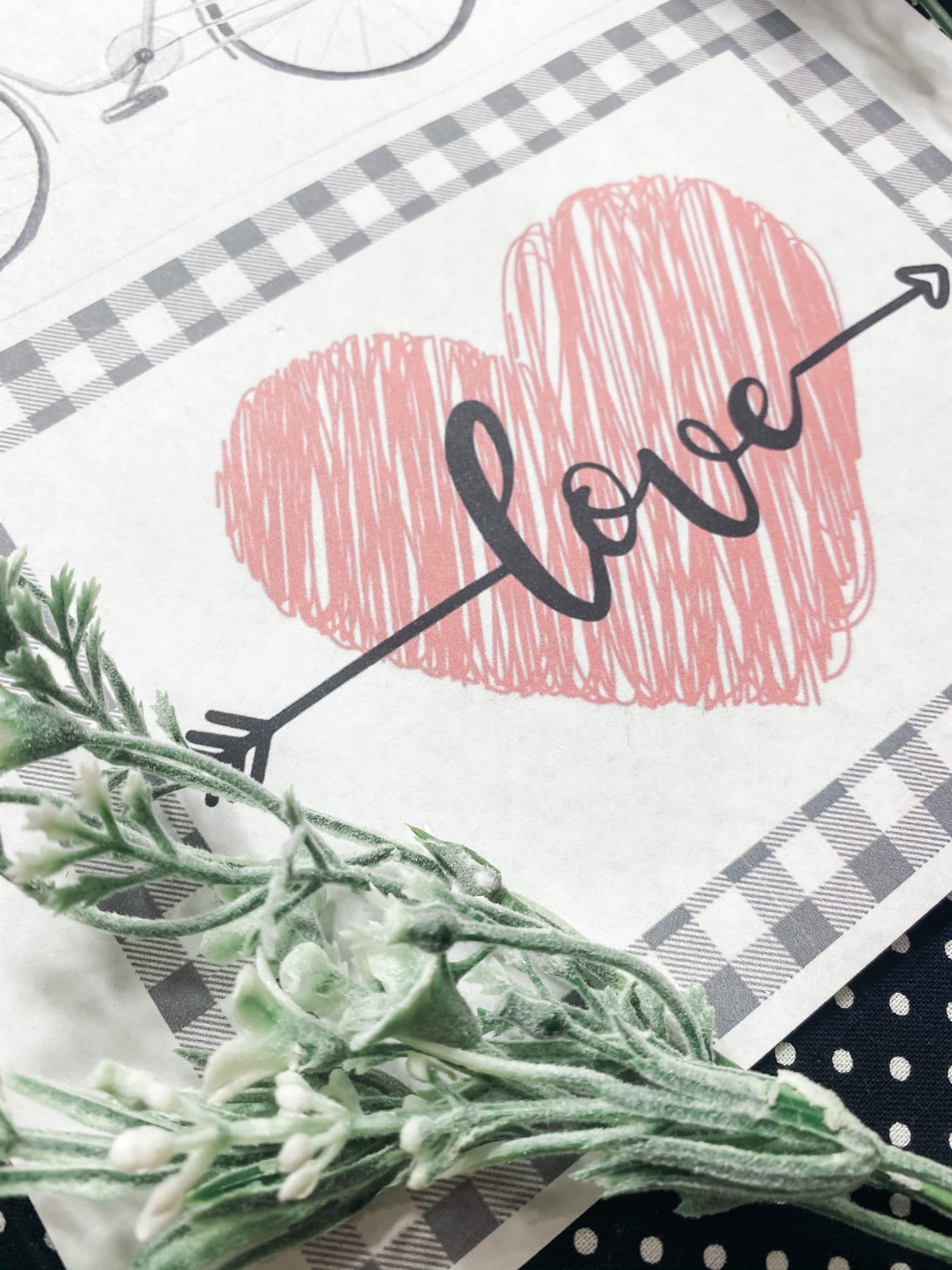 Join my free Facebook Group for all things on a budget and DIY!
My group is called On A Budget Crafts! It is a judgment-free community for DIY crafters to show off their projects and ideas.
I hope that you join me and over 19k others in there! I promise there is so much inspiration in that group!
Get this free printable as well!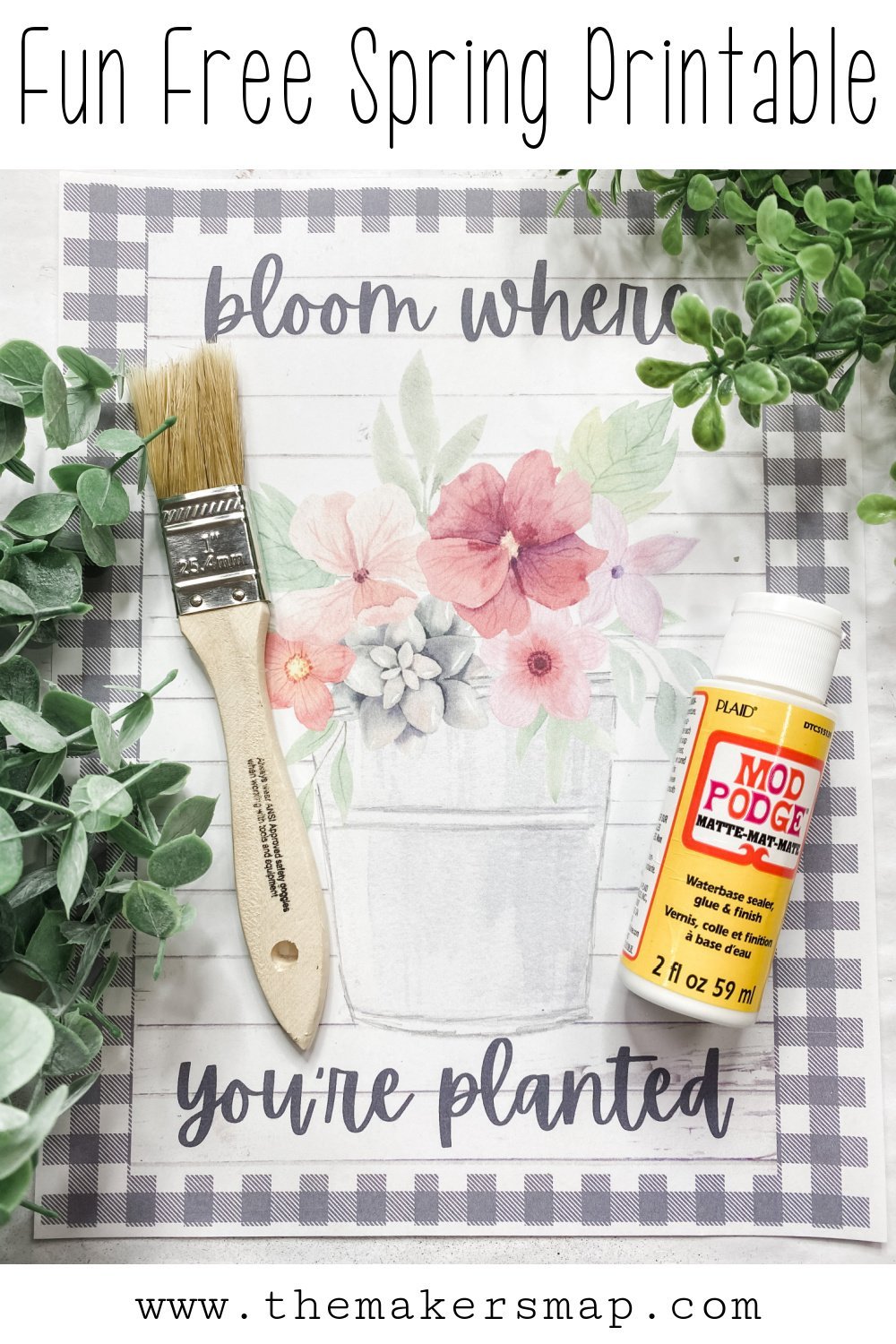 Thanks for stopping by! XOXO Amber
You can also shop my ENTIRE AMAZON Favorites shop just click here! It's packed full of all the things I use and love.
Here is the supply list I highly recommend every creative have on hand!! Would you also pin my blog for later and get on my newsletter alerts? I would love to have you join my #craftycrew.

PIN THIS POST FOR LATER!