Bamboo Skewer DIY Cutting Board Decor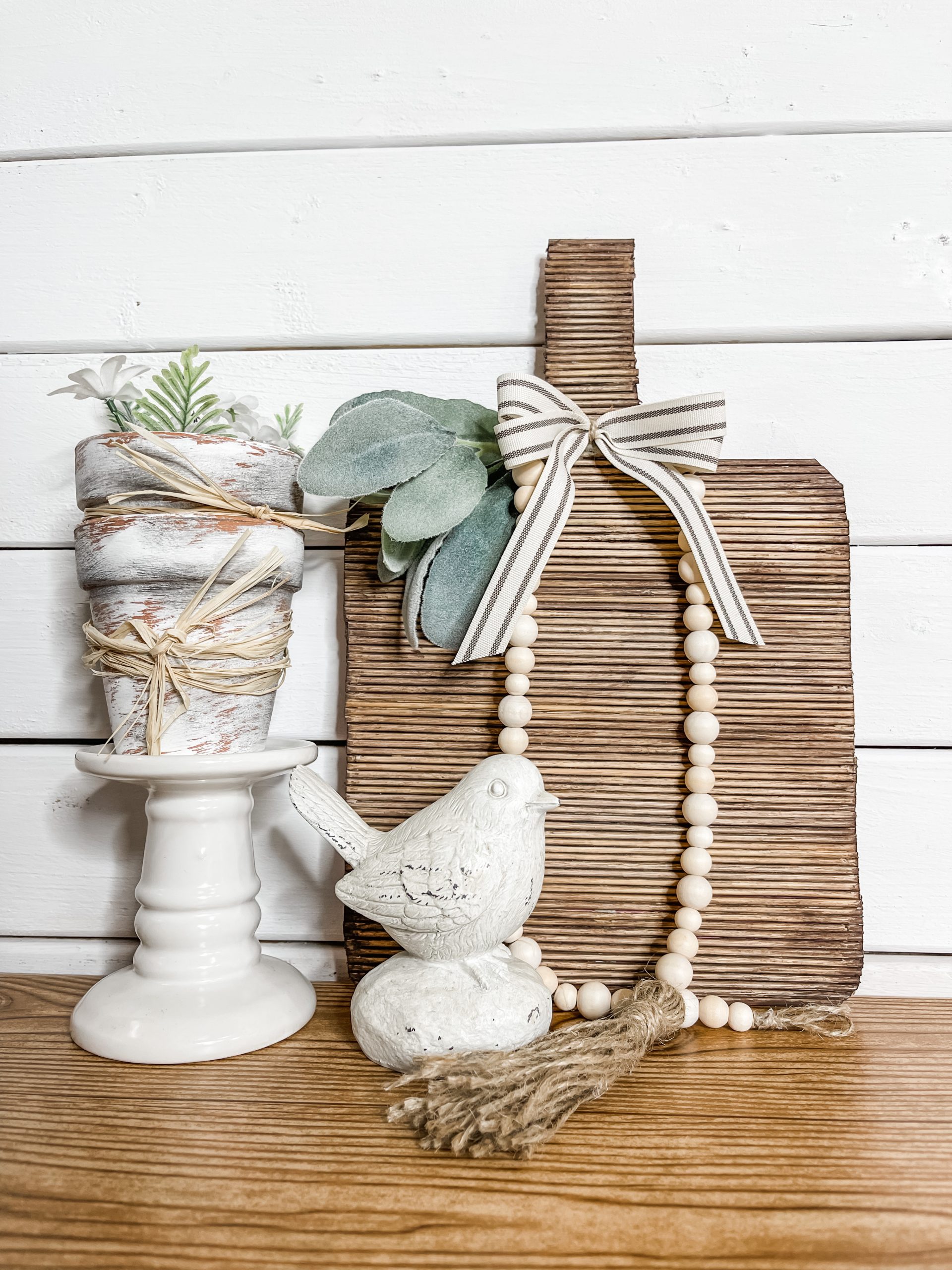 Can you believe that this adorable farmhouse cutting board is actually made out of Dollar Tree bamboo skewers?? I'm serious! Don't believe me, you can watch me make it yourself!
Check out these Bamboo Skewer DIY's!
Watch the DIY tutorial
I recorded the how-to steps of making this adorable Bamboo Skewer DIY Cutting Board Decor during a LIVE video on my Facebook page.
If you want to see the DIY process, craft along, or just join in on the fun conversations, you can watch the DIY tutorial replay!
For this project, I will be using these items, but you can substitute where you want.
"As an Amazon Associate, I earn from qualifying purchases."
Dollar Tree Bamboo Skewers
Dollar Tree Dry Erase Paddle
Dollar Tree Cardboard Sign
Apple Barrel Burnt Umber Acrylic Paint
Lamb's Ear Greenery
Wood Beads (varying sizes)
Giant Craft Stick
Ribbon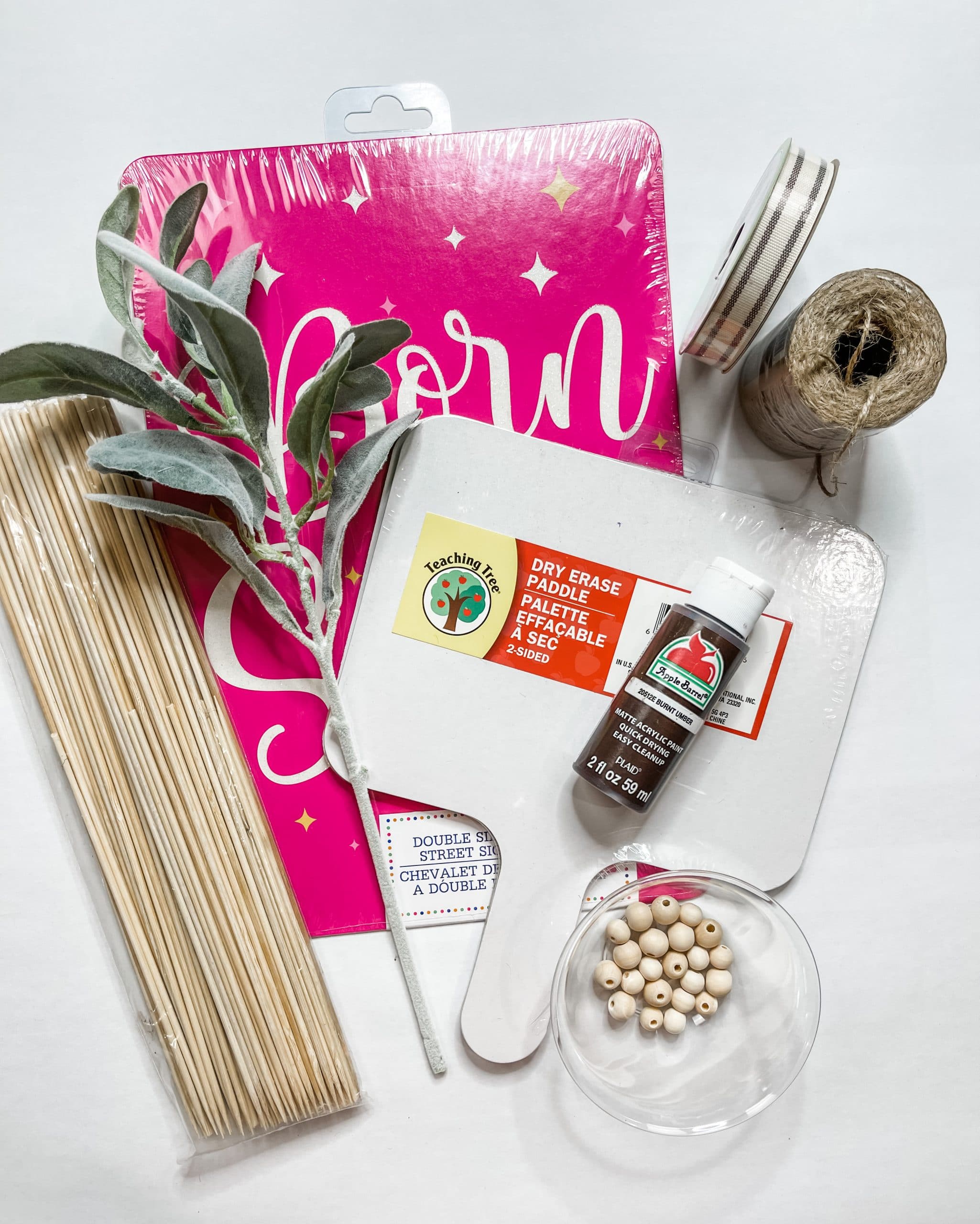 How to Make a Bamboo Skewer DIY Cutting Board Decor
Start by laying the dry erase paddle board on your Dollar Tree cardboard sign and trace its shape on the sign.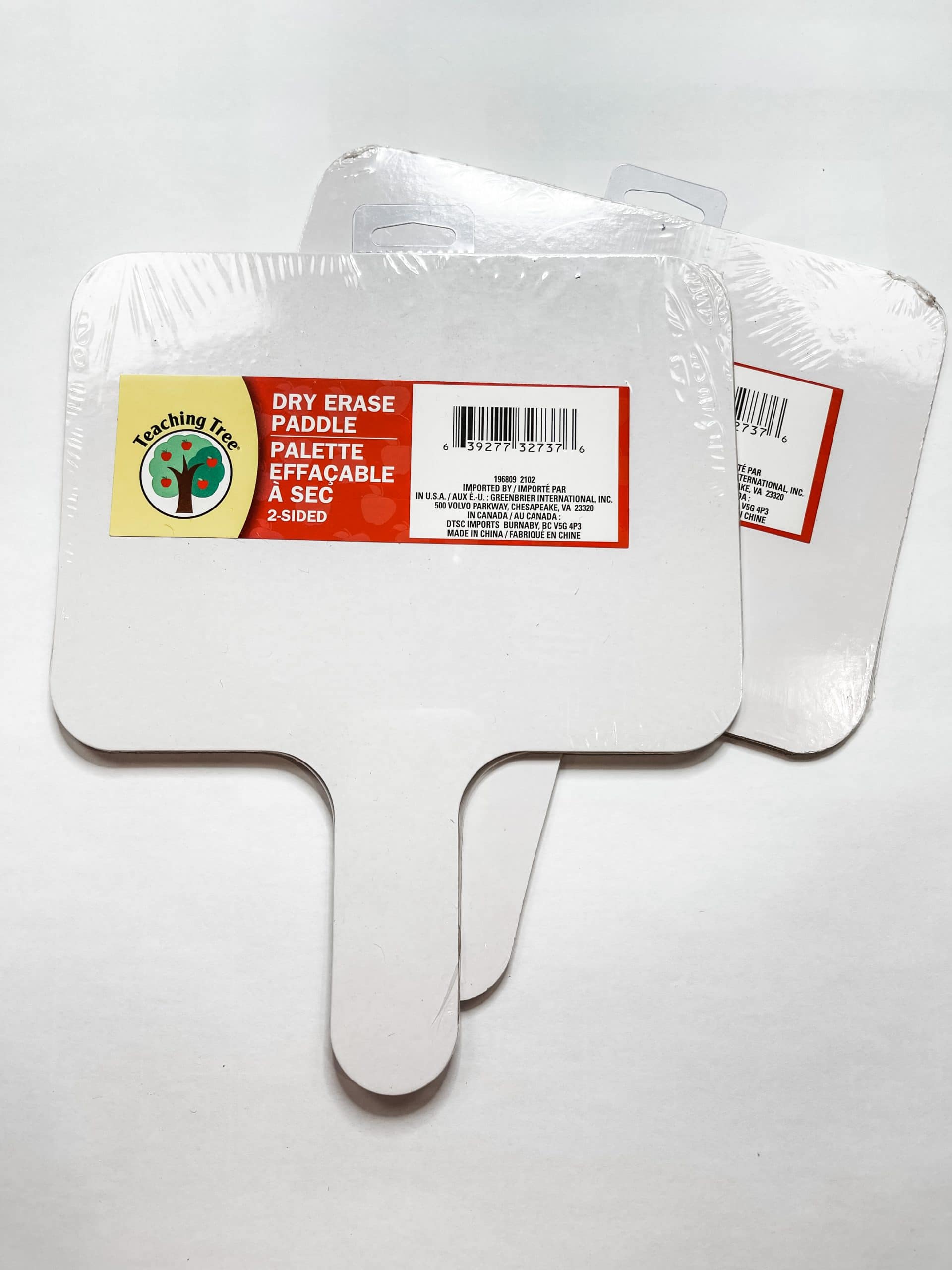 I used two paddle boards so the cutting board portion would be longer. Then, cut out the cutting board shape from the cardboard sign.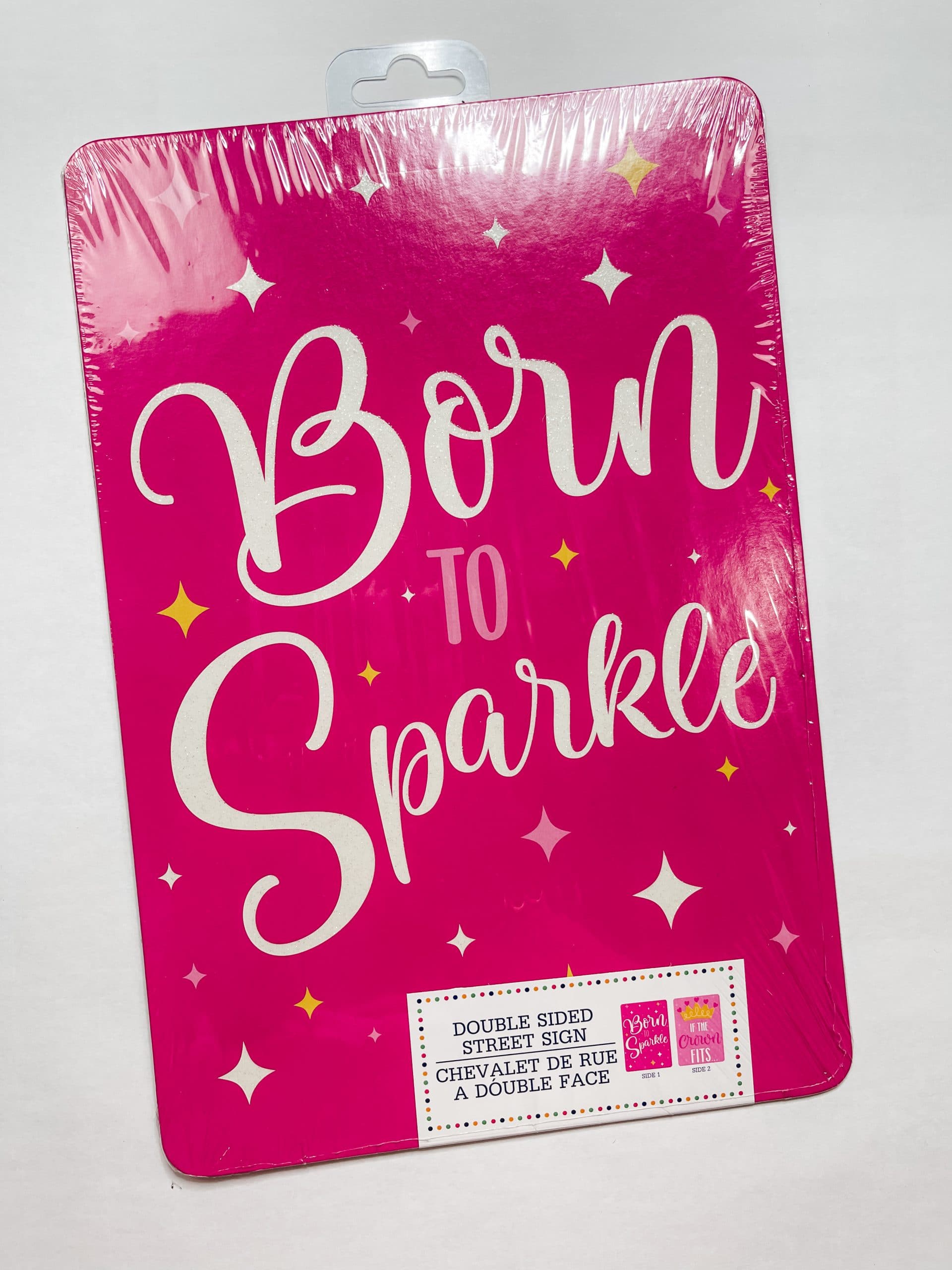 Hot glue bamboo skewers across the cardboard sign, then use a pair of aviation snips to trim the bamboo skewers hanging off the cardboard sign.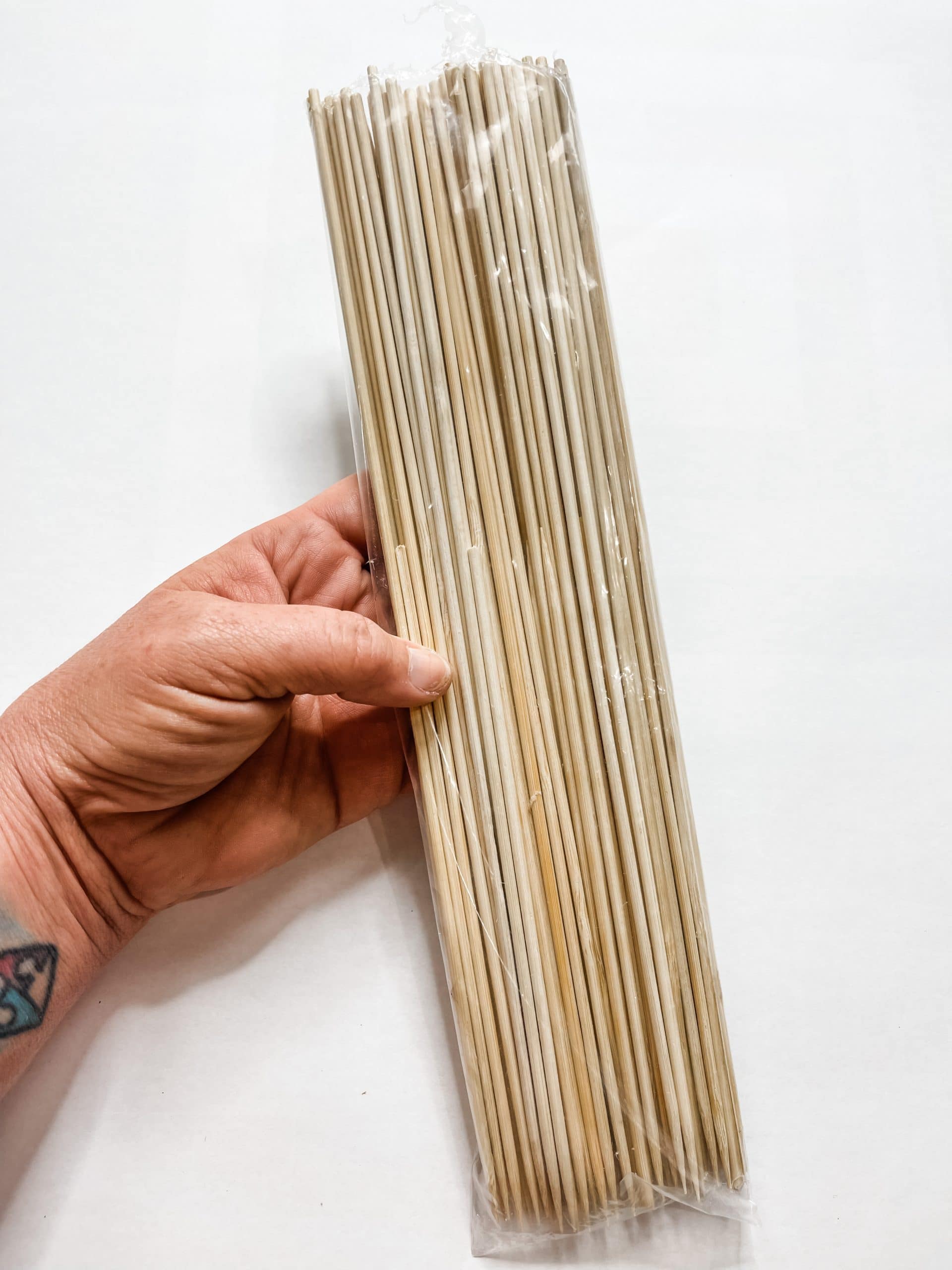 I sanded over the skewers with a sanding sponge to remove any hot glue that had clumped up on the surface.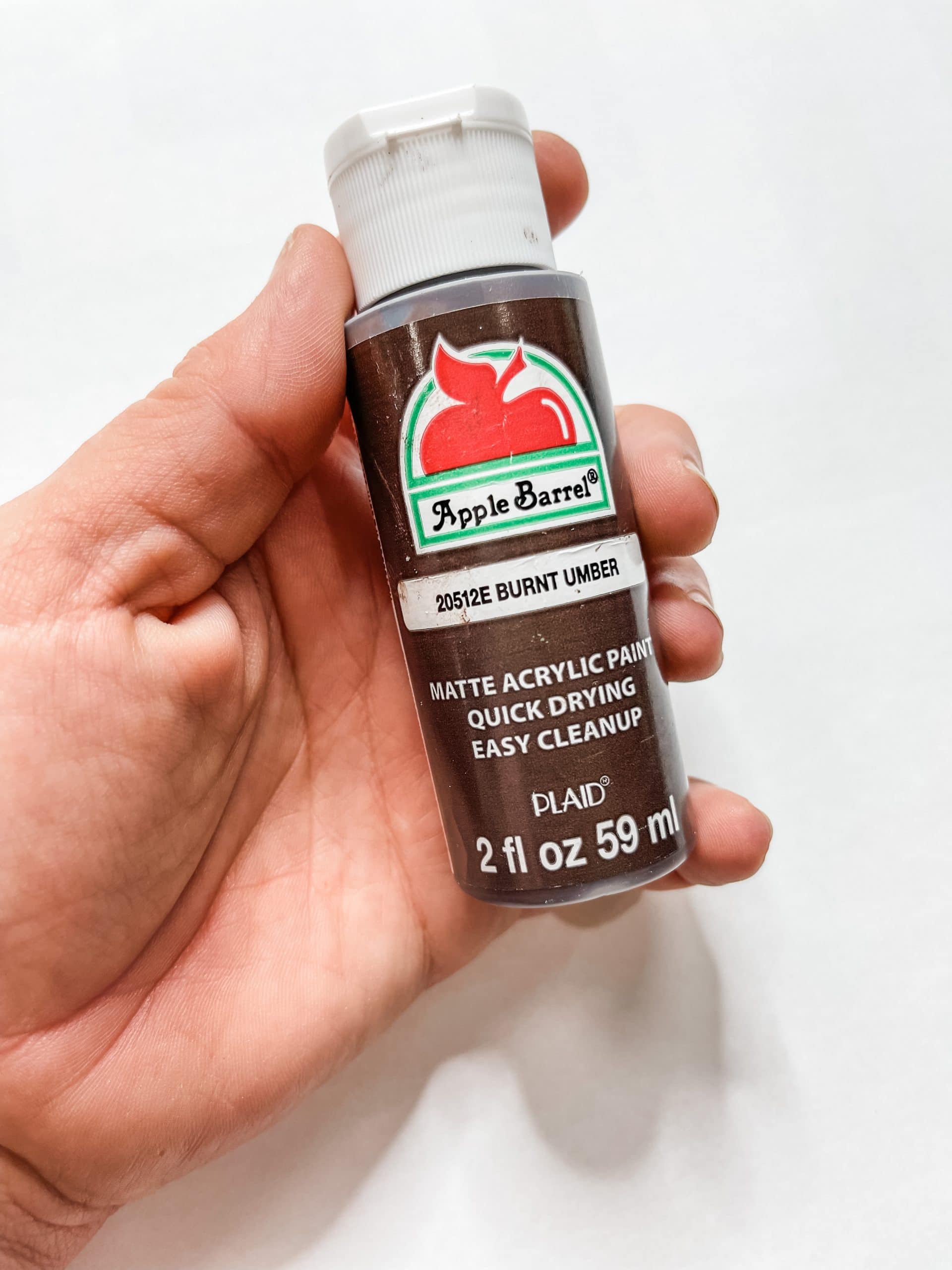 Now, I did have to hot glue a giant craft stick down the handle on the back of the cardboard sign to make it sturdier, then I started staining the bamboo skewers!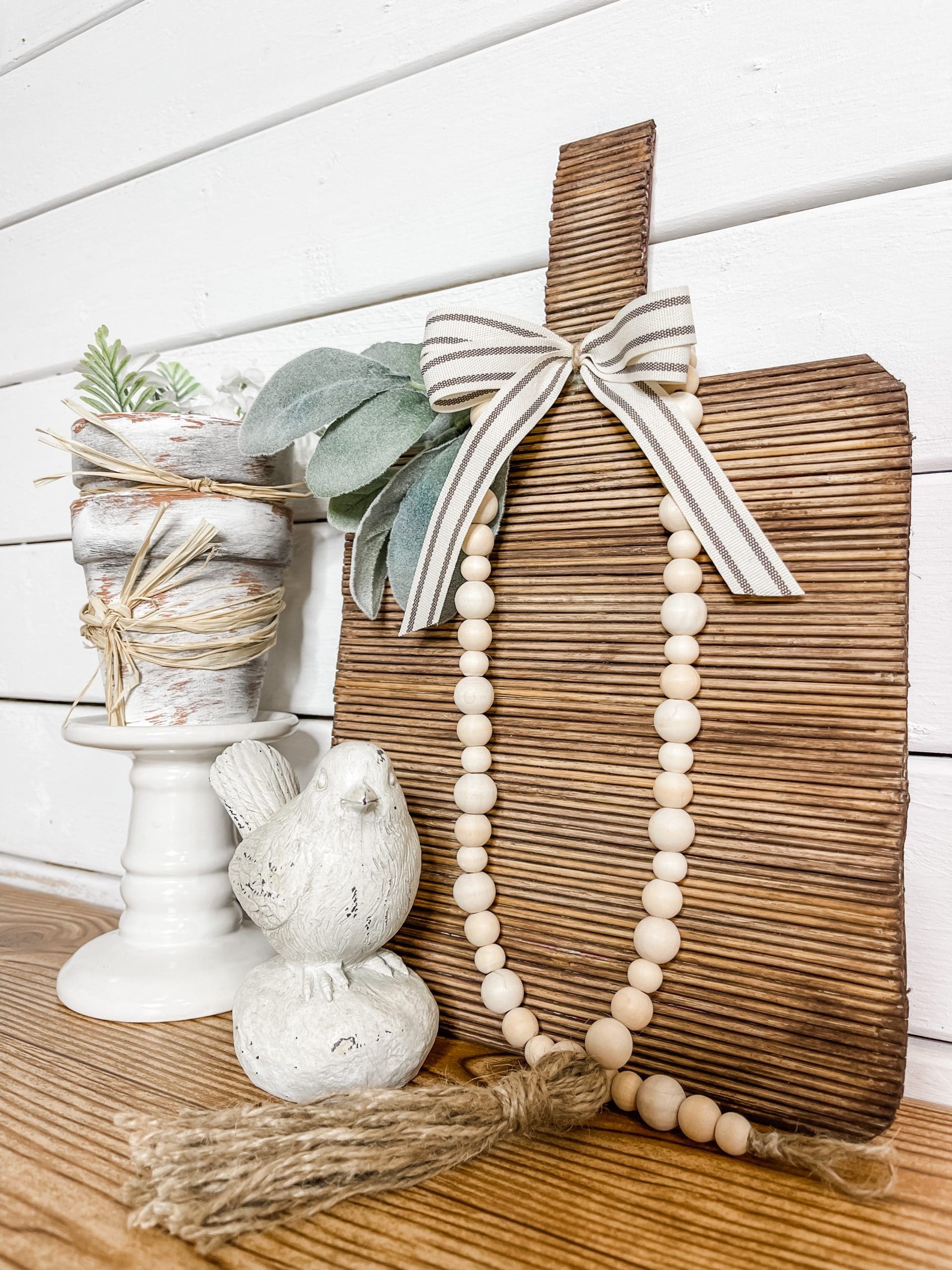 How to stain wood
Mix a bit of brown paint (I used Apple Barrel Burnt Umber Acrylic Paint) with water in a small bowl and use a paint brush to spread the mixture across the bamboo skewers.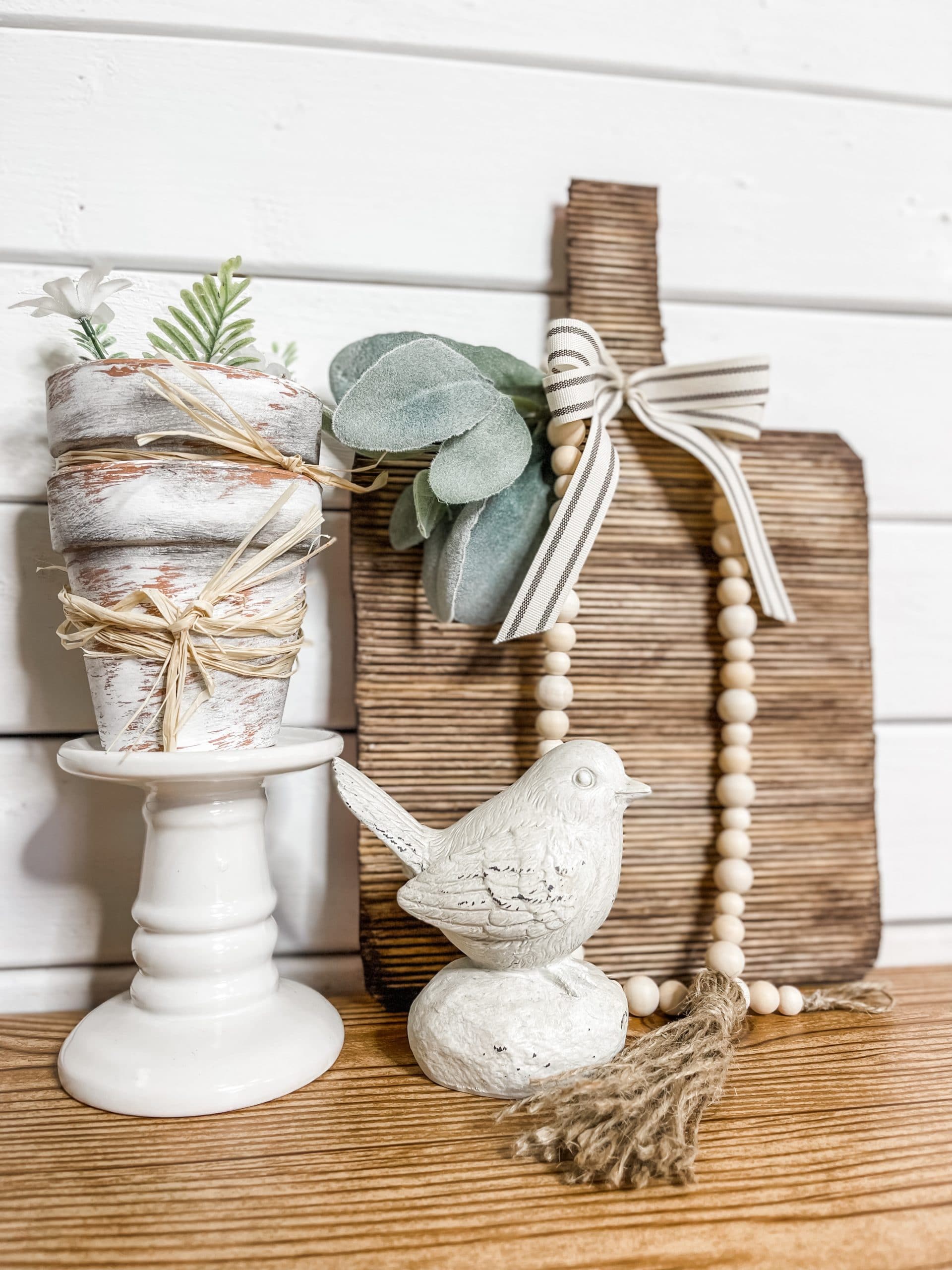 Wipe over bamboo skewers with a wet wipe to remove any excess paint from the surface. Next, I made a tassel out of jute twine.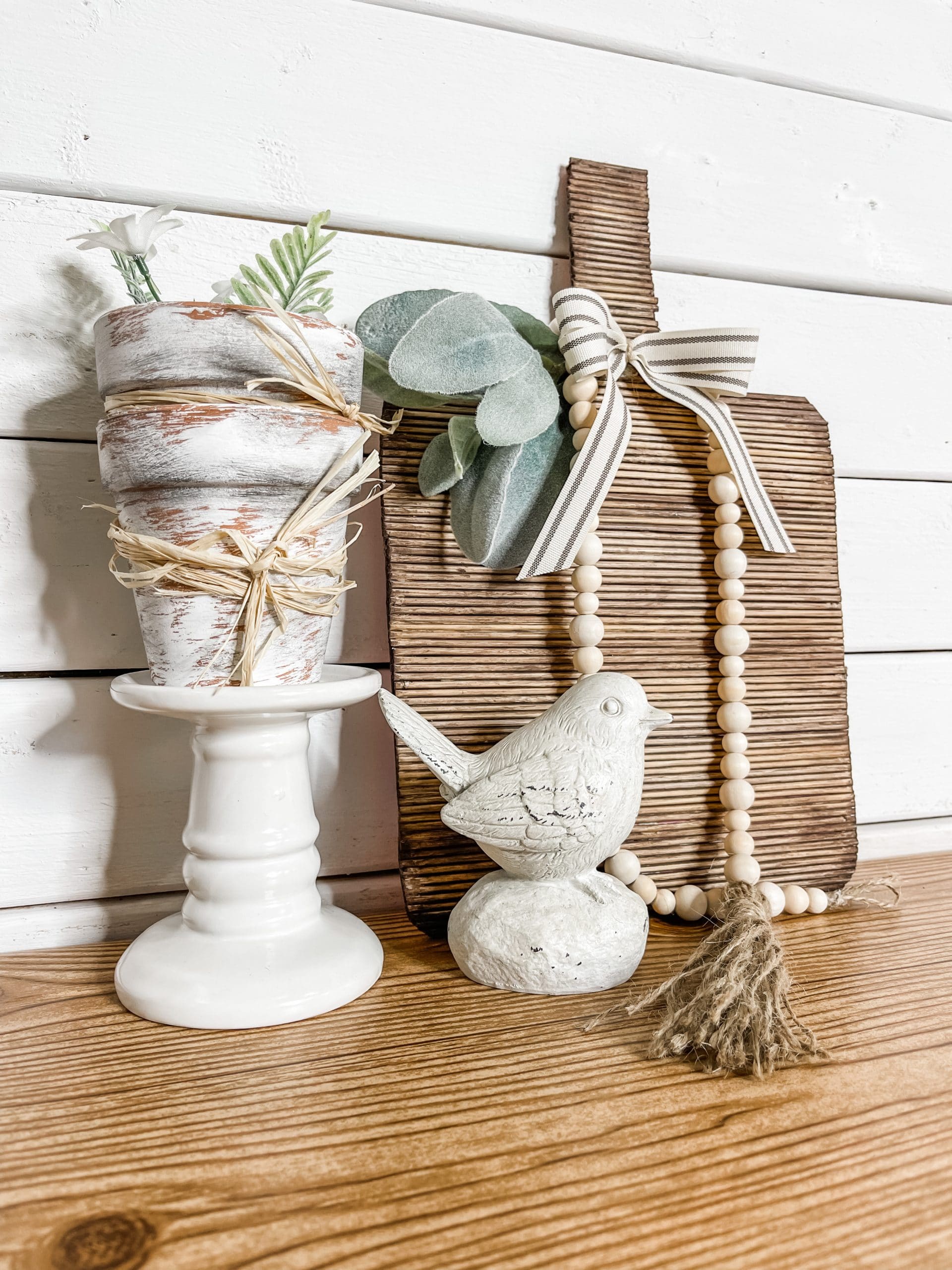 Loop the twine around your hand several times, then loop the end of the twine around the bundle and hot glue it in place. Cut the bottom of the loop to create the tassel.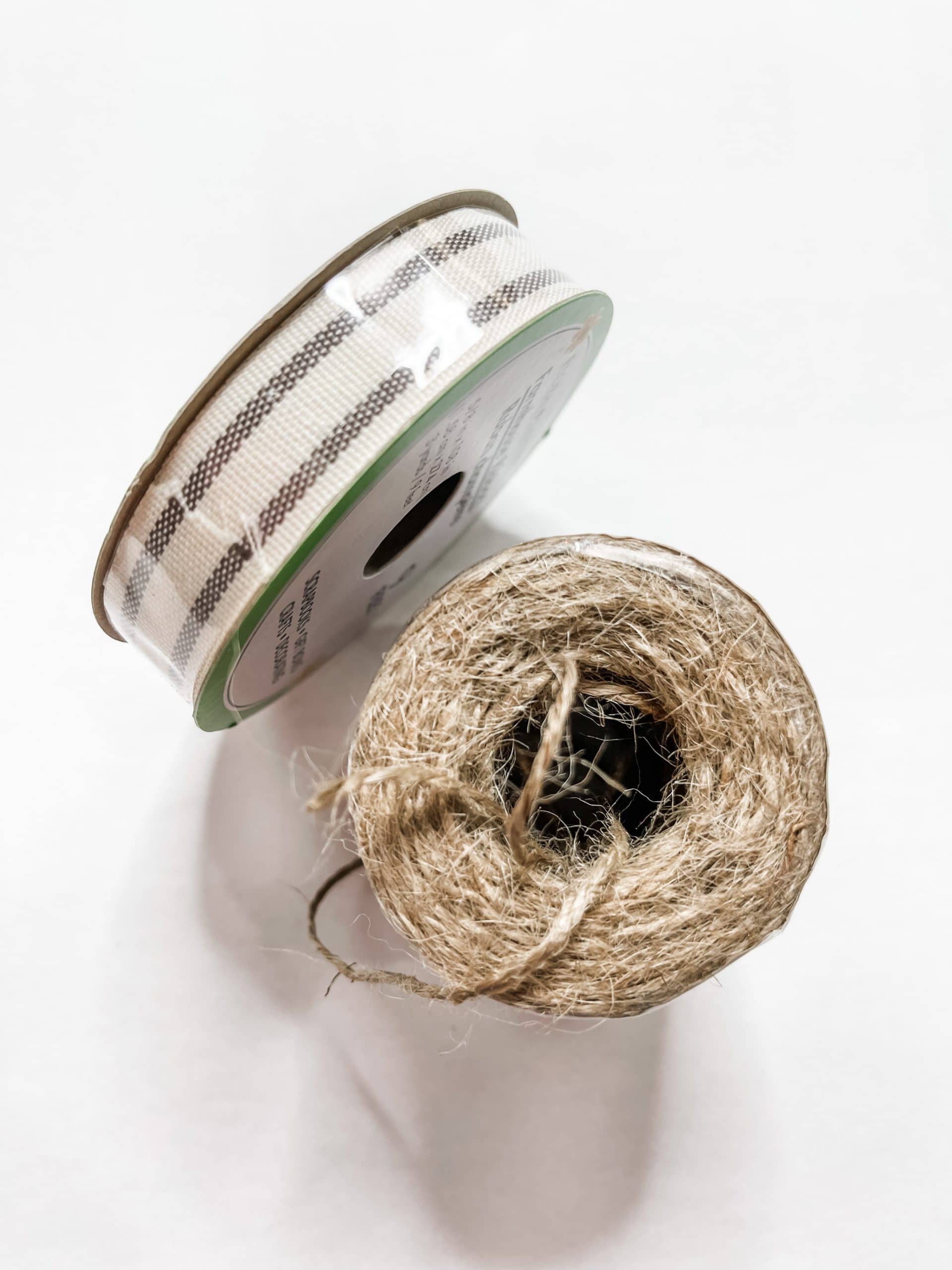 Tie a second piece of twine to the top loop of that tassel and thread your wooden beads onto the twine. I alternated bead sizes to add some dimension to this project.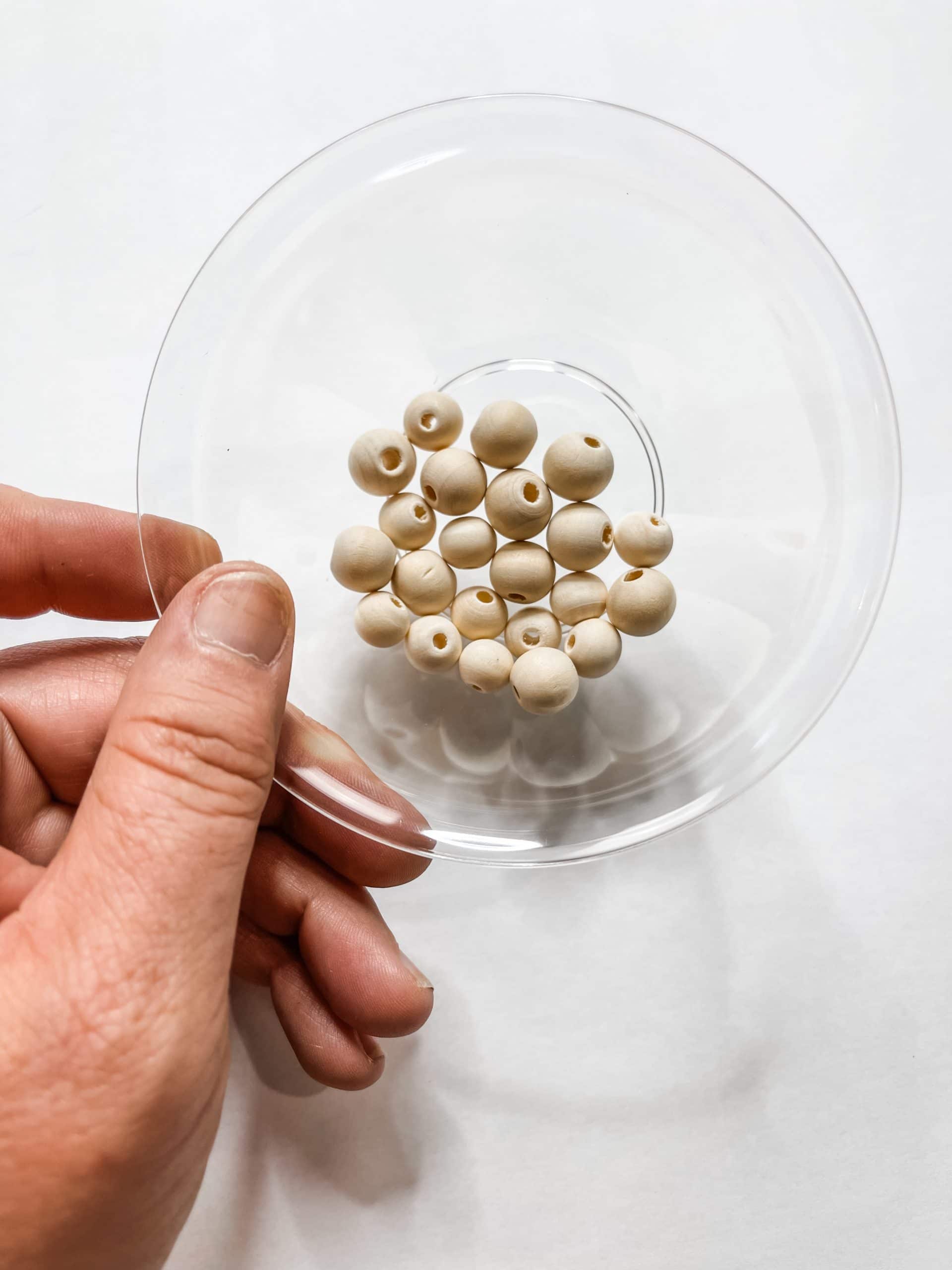 Once you're happy with the length, tie off the other end of the jute twine and leave a loop on that end.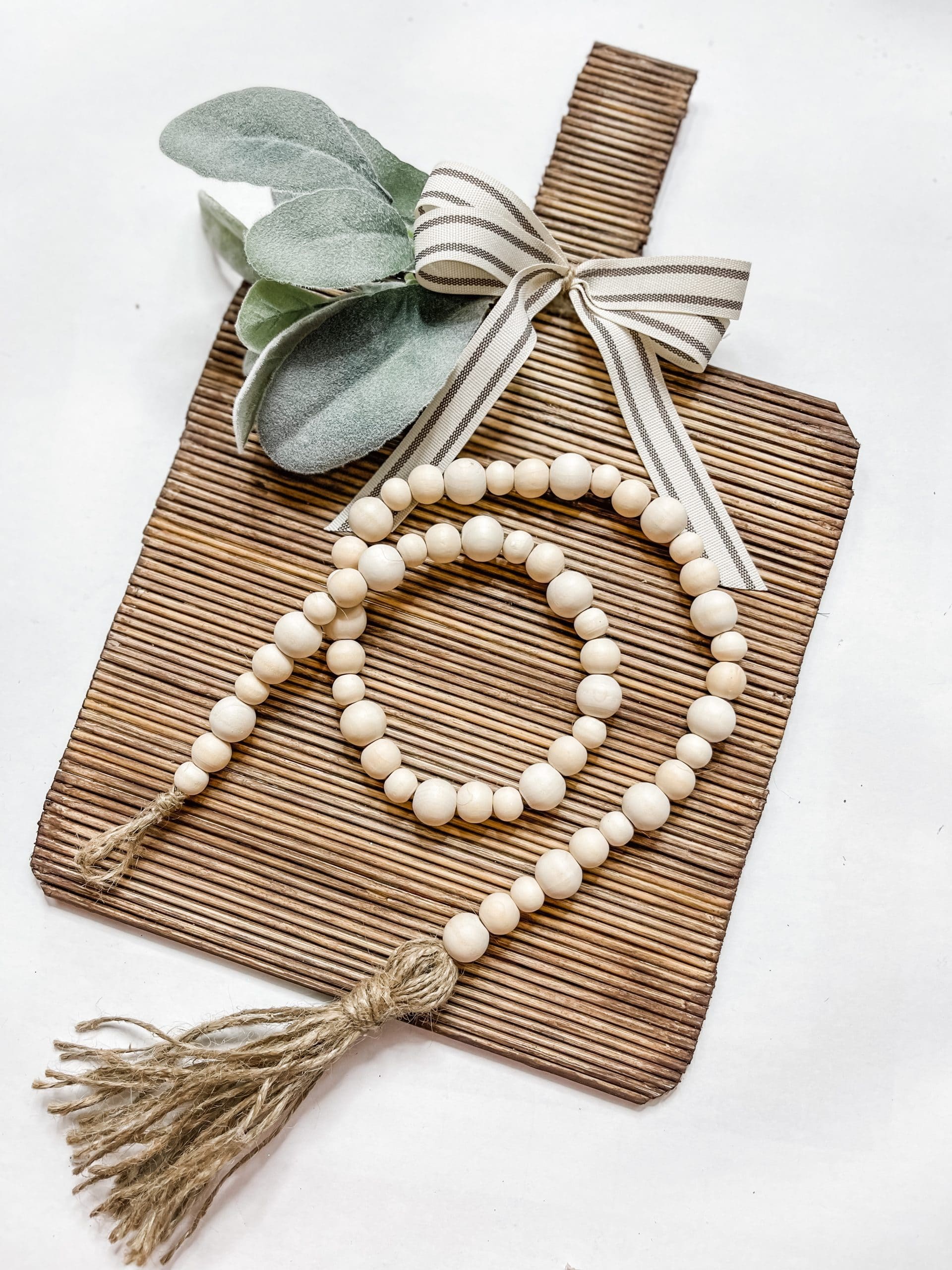 To make the bow for this bamboo skewer DIY cutting board, fold your ribbon into the shape of a bow and secure the center with a piece of jute twine.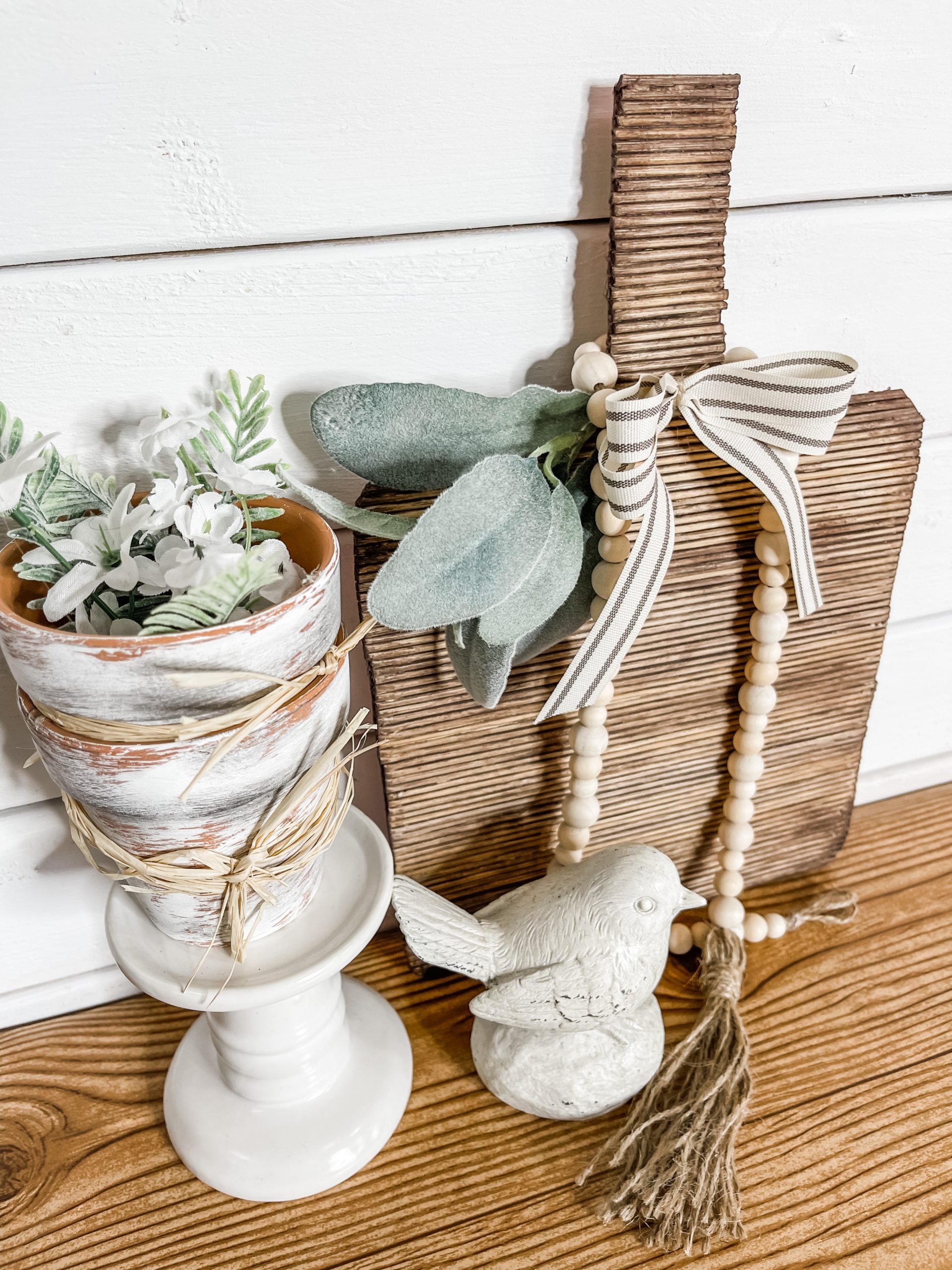 I initially kept the ribbon tails long, but ended up cutting them once I put them on the cutting board. I used twine to tie the bow to the handle of the bamboo skewer cutting board.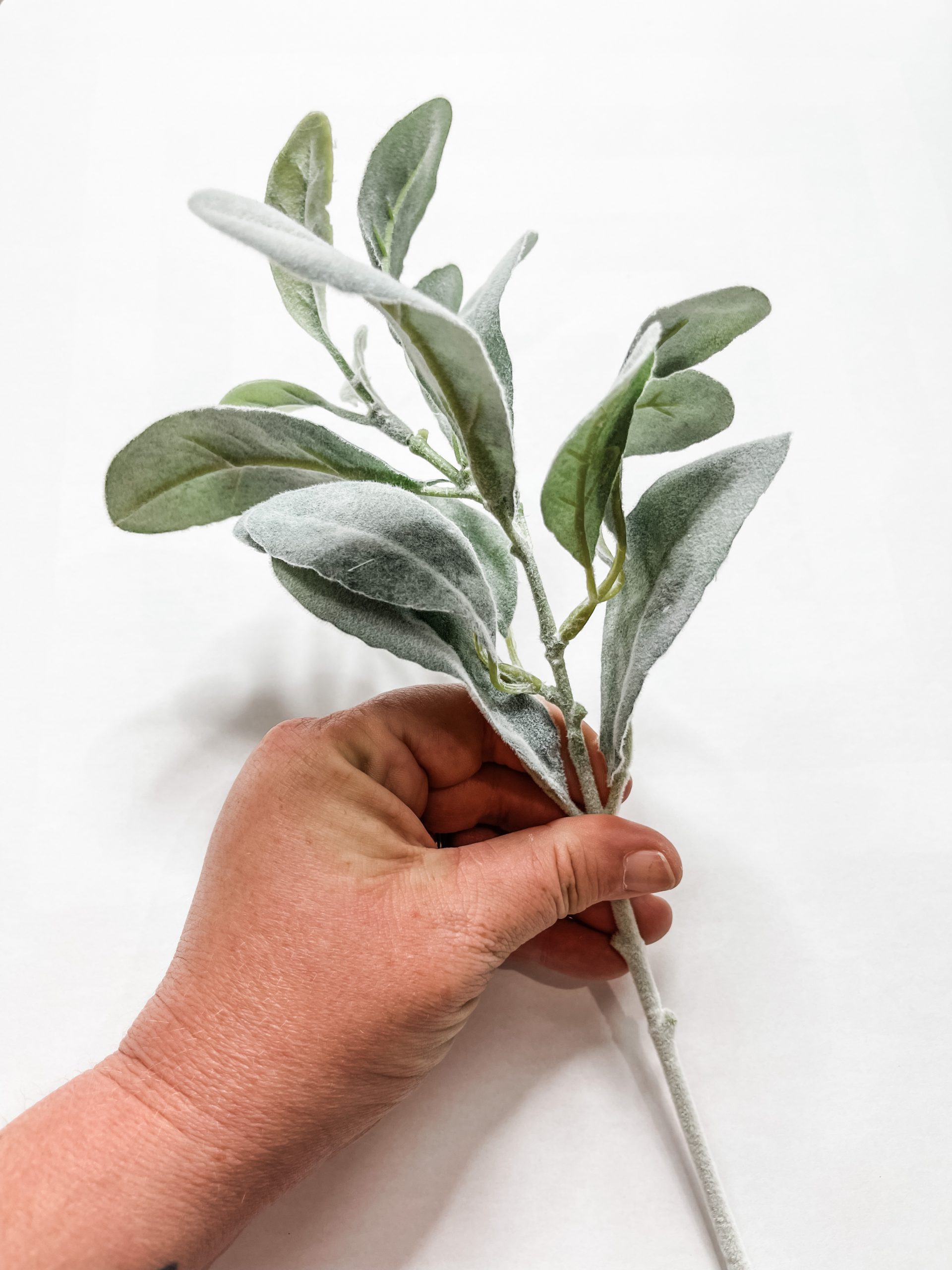 Bring it all together
I pulled the leaves off the lamb's ear greenery sprays and hot glued them just underneath the right side of the bow.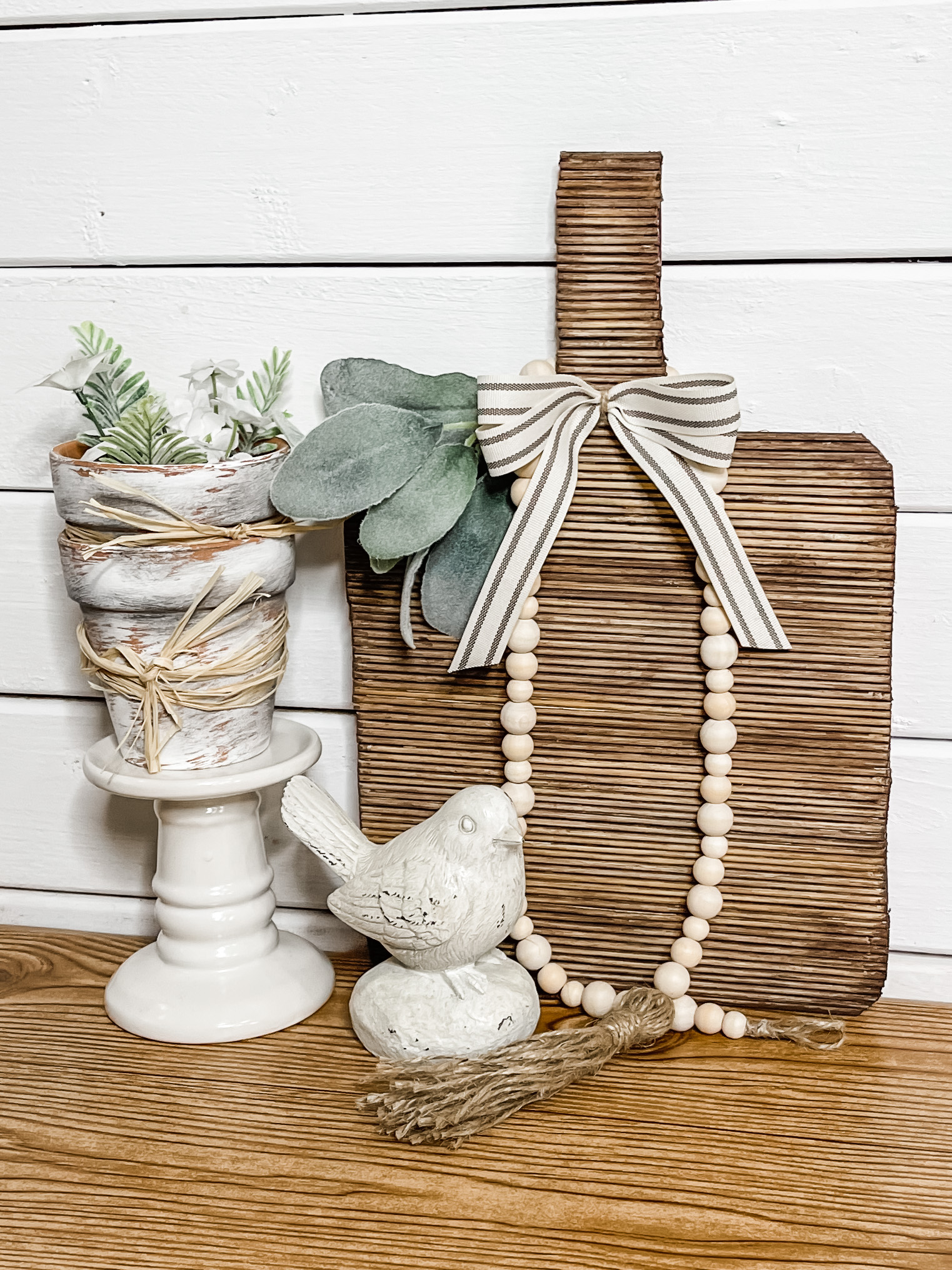 Then, all I did was drape the bead string over the handle of the bamboo skewer DIY cutting board, and I was finished making this adorable DIY decor!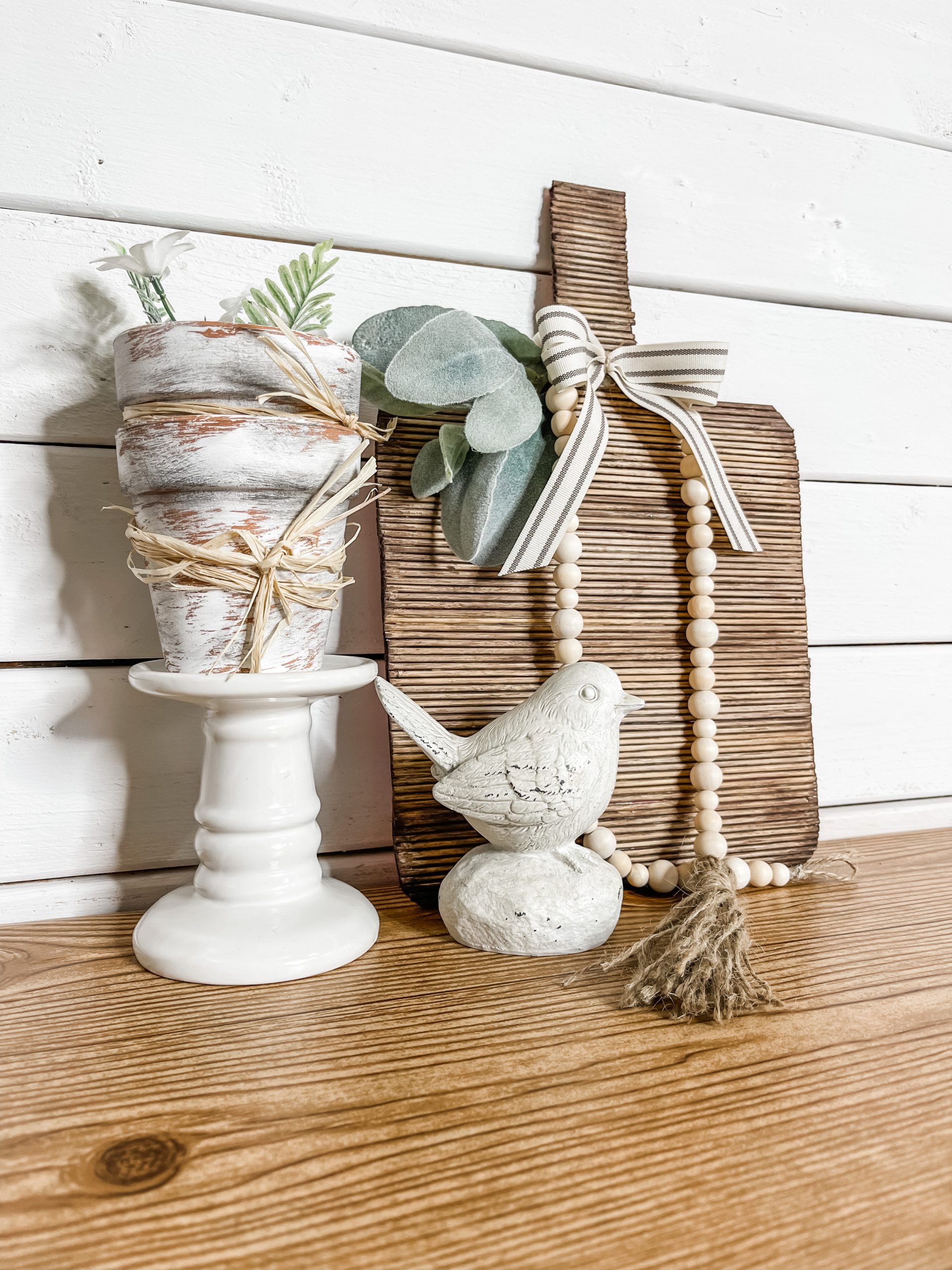 I hope you enjoyed this Bamboo Skewer DIY Cutting Board Decor as much as I did and decide to make it for yourself! If you do, I would love to see how yours turns out!
You should totally join my FREE Facebook group called On A Budget Crafts! It is a judgment-free community for DIY crafters to show off their projects and ideas.
If you loved this DIY, you might also like these DIY ideas!
Thanks for stopping by! XOXO Amber
You can also shop my ENTIRE AMAZON Favorites shop just click here! It's packed full of all the things I use and love. Here is the supply list I highly recommend every creative have on hand!!
Would you also pin my blog for later and get on my newsletter alerts? I would love to have you join my #craftycrew.
I email alerts about new blogs like this Bamboo Skewer DIY Plant Box so you're always up to date on fun, new DIY ideas!
Inspired? Leave me a comment below! I love hearing from my readers!

Join my free "ON A BUDGET CRAFTS" Facebook group!