Simple DIY Dollar Tree Lantern
I love this adorable and simple Dollar Tree lantern because of how affordable and versatile it is! Regardless of your home decor style, this super cute DIY will fit right in!
I shared how to make this Simple DIY Dollar Tree Lantern during a LIVE video on my Facebook page.
If you want to see the DIY process, craft along, or just join in on the fun conversations, you can watch the DIY tutorial video on Facebook!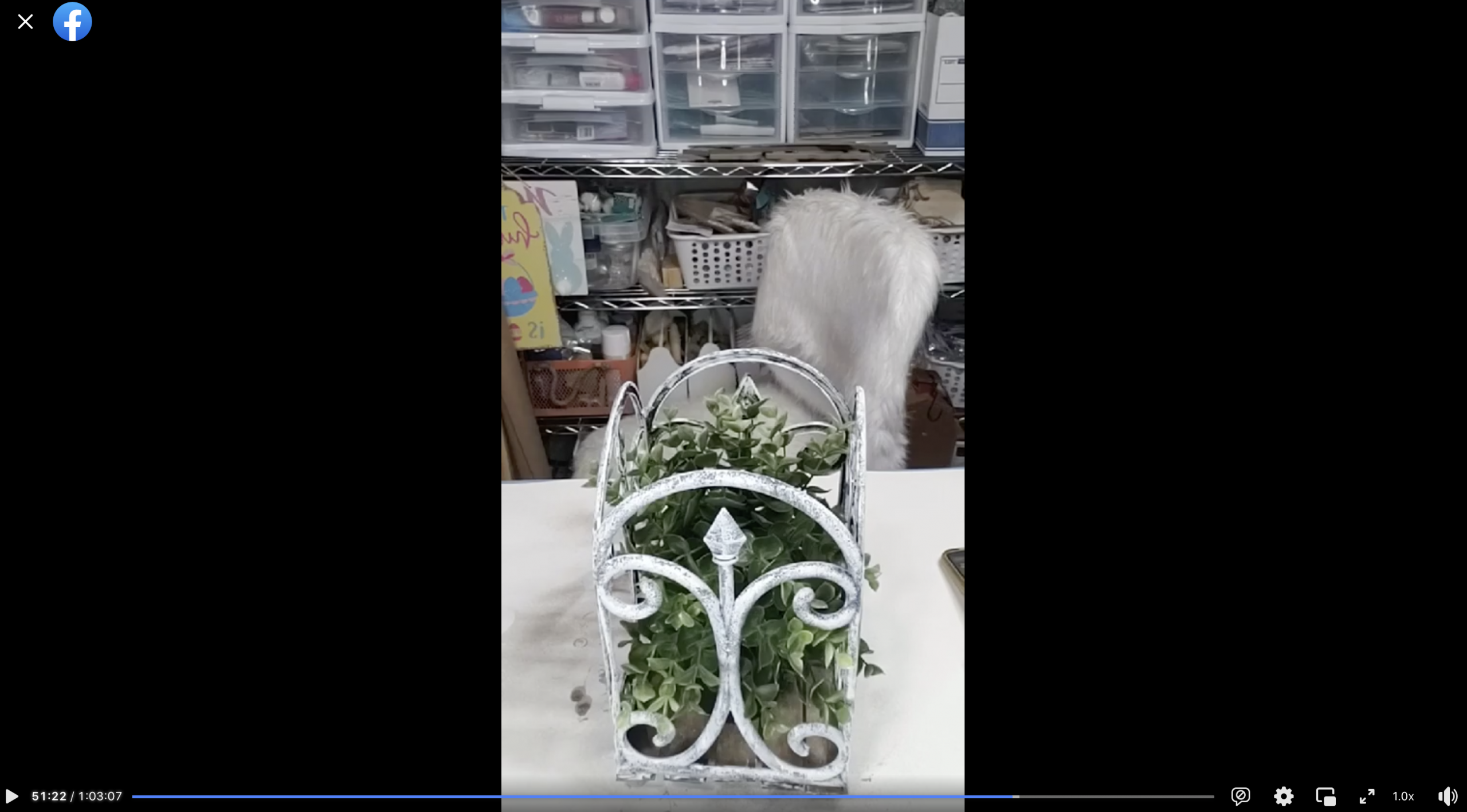 For this project, I will be using these items, but you can substitute where you want.
"As an Amazon Associate, I earn from qualifying purchases."
Dollar Tree Plastic Fence
Dollar Tree Wood Craft Cubes (Or Wood Finial Caps)
Apple Barrel Burnt Umber Acrylic Paint
Apple Barrel Black Acrylic Paint
Giant Craft Sticks
Apple Barrel White Acrylic Paint
Aviation Snips
Chippy Paintbrush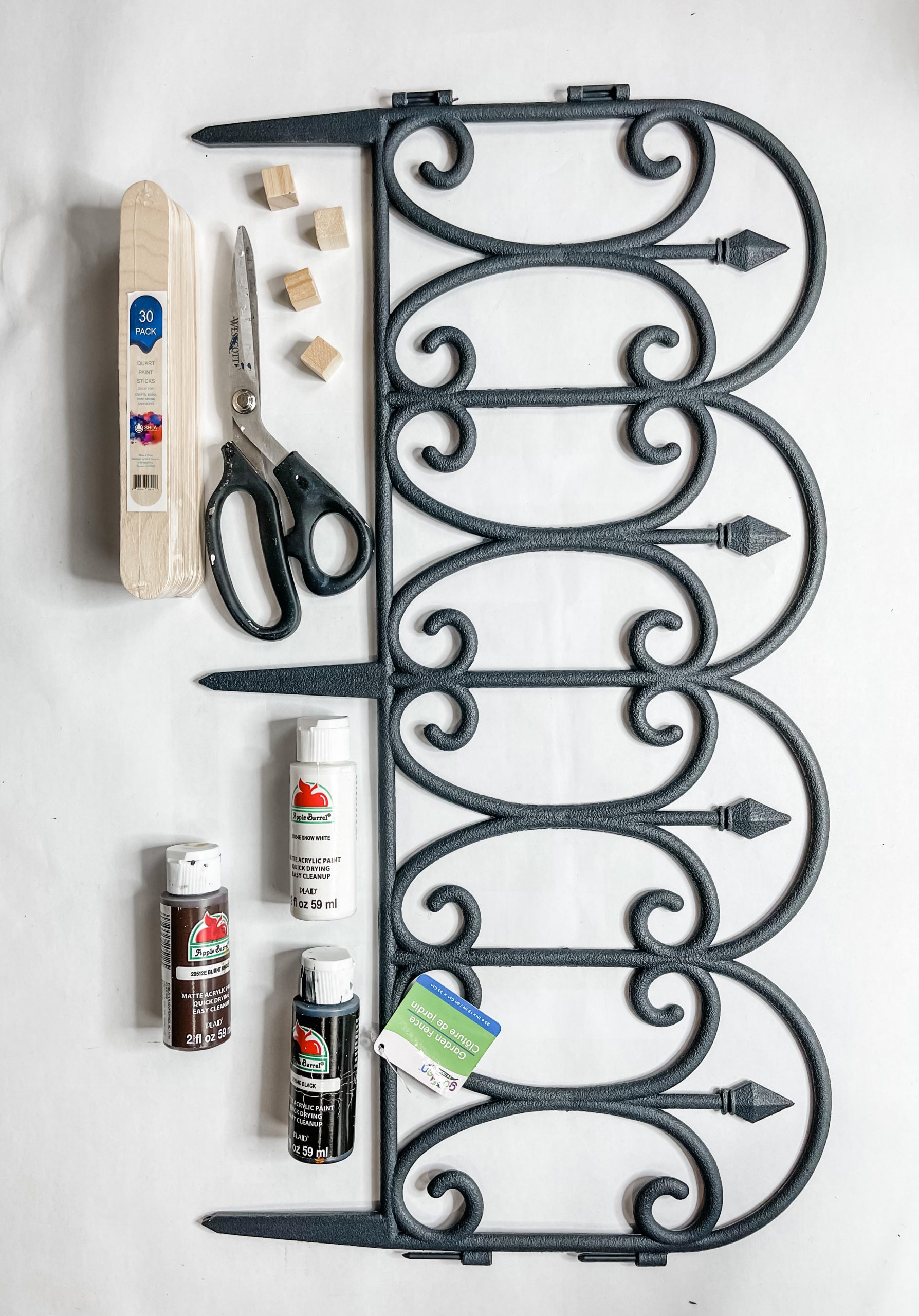 How to Make a Simple DIY Dollar Tree Lantern
The first step of making this simple Dollar Tree fence lantern is to cut the Dollar Tree plastic fence into four pieces. I used my aviation snips for that.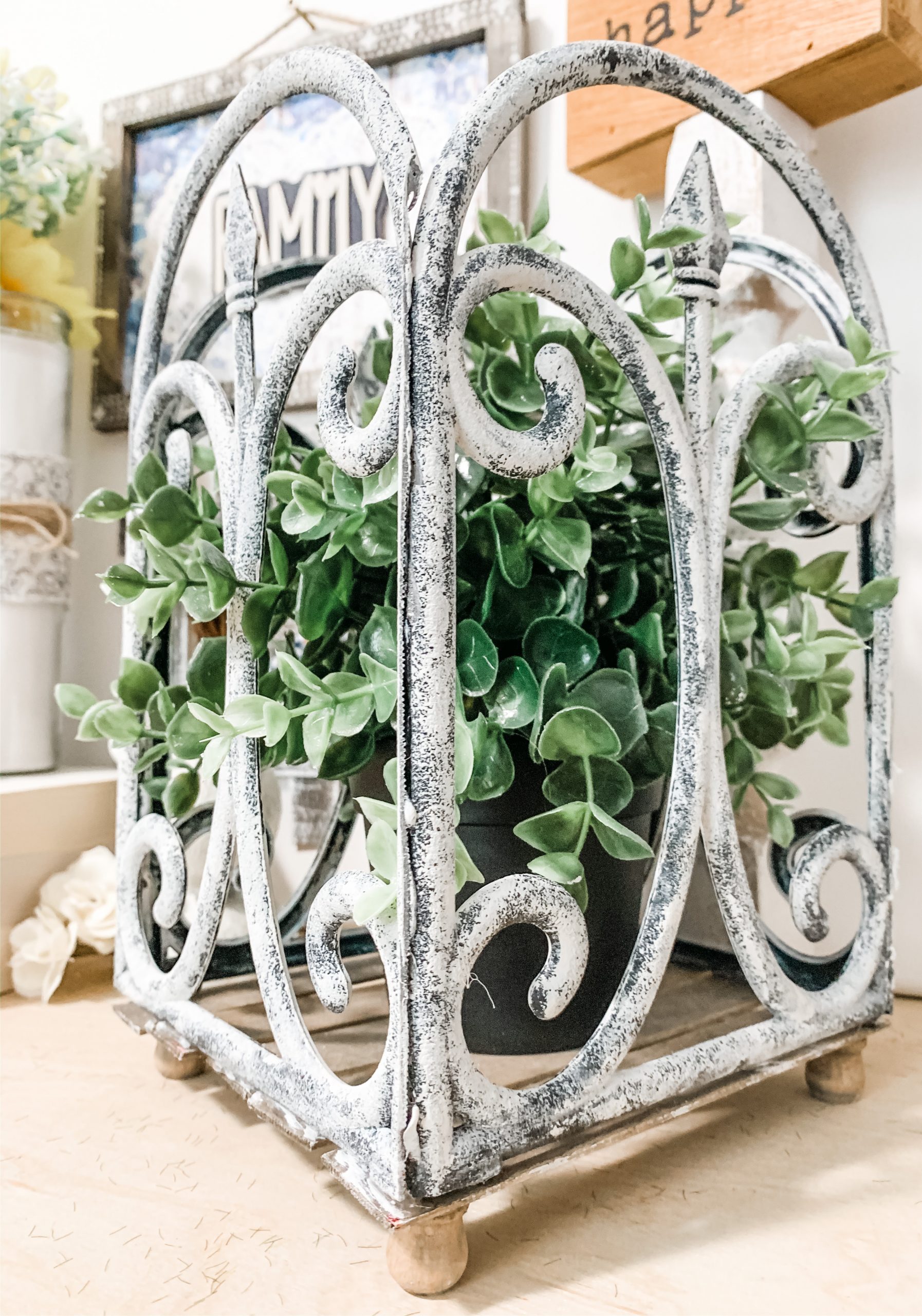 Then, hot glue each of the found pieces together in a box shape. Mark the giant craft sticks where you're going to need to cut them for them to fit on the bottom of the lantern.
Trim them each to shape and hot glue them in place. Then, hot glue each of the wood finials on the bottom four corners of the lantern.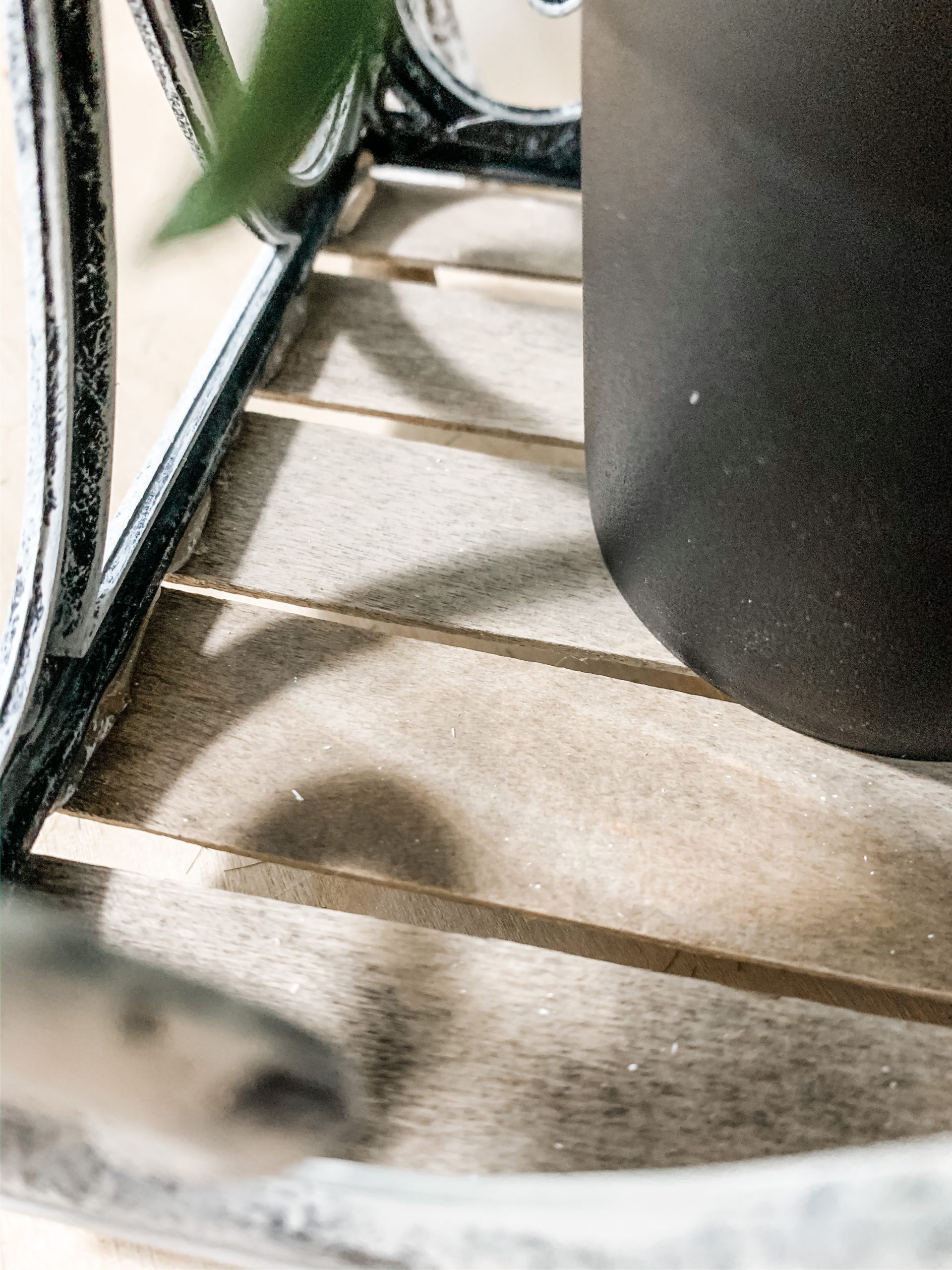 Next, I mixed some brown paint and water in my spray bottle and I sprayed it onto the wood pieces of my DIY lantern.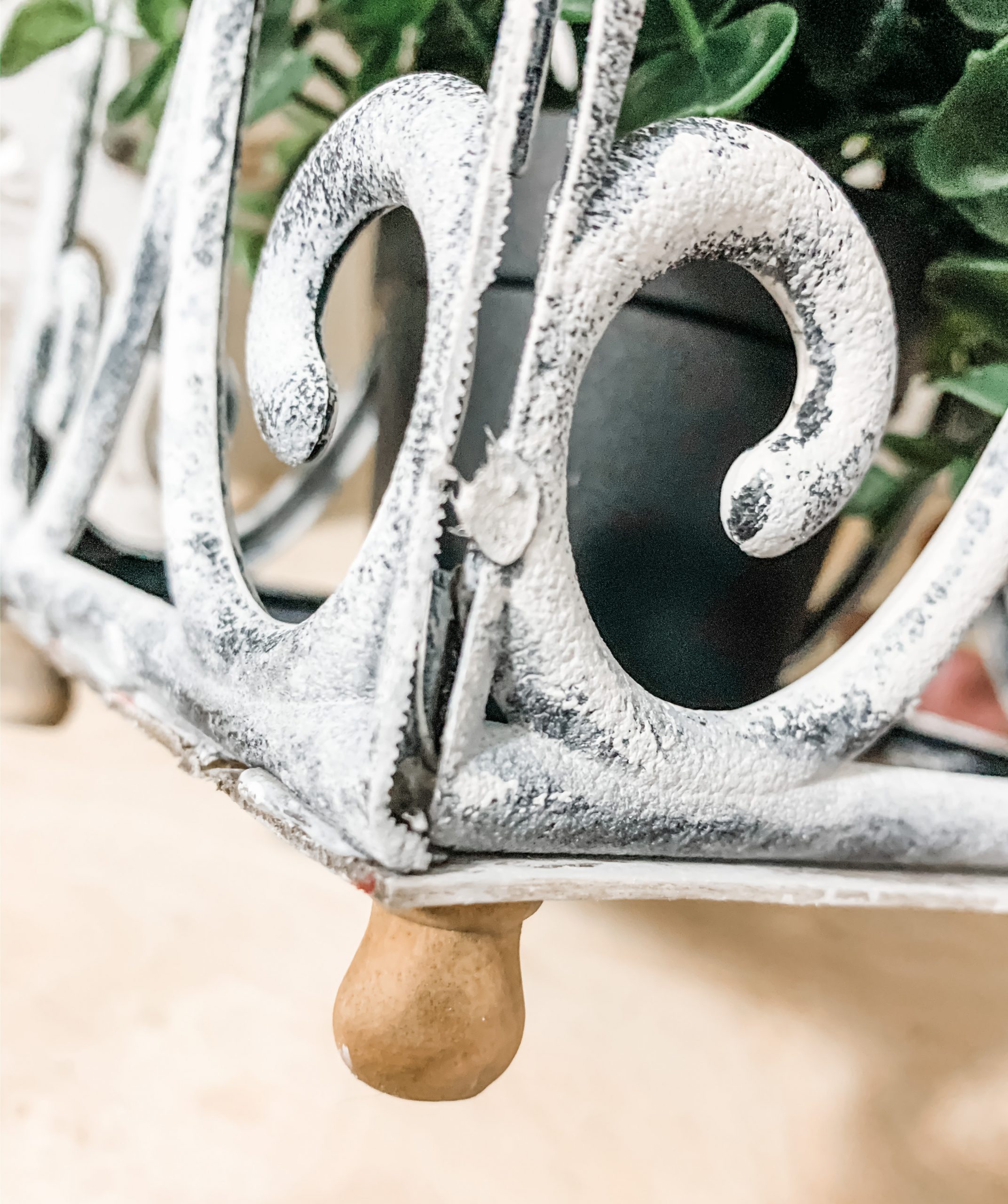 Use a pepper towel to remove the excess, and you're left with a lightly stained finish on your wood. You can always stain the wood pieces before you glue them together.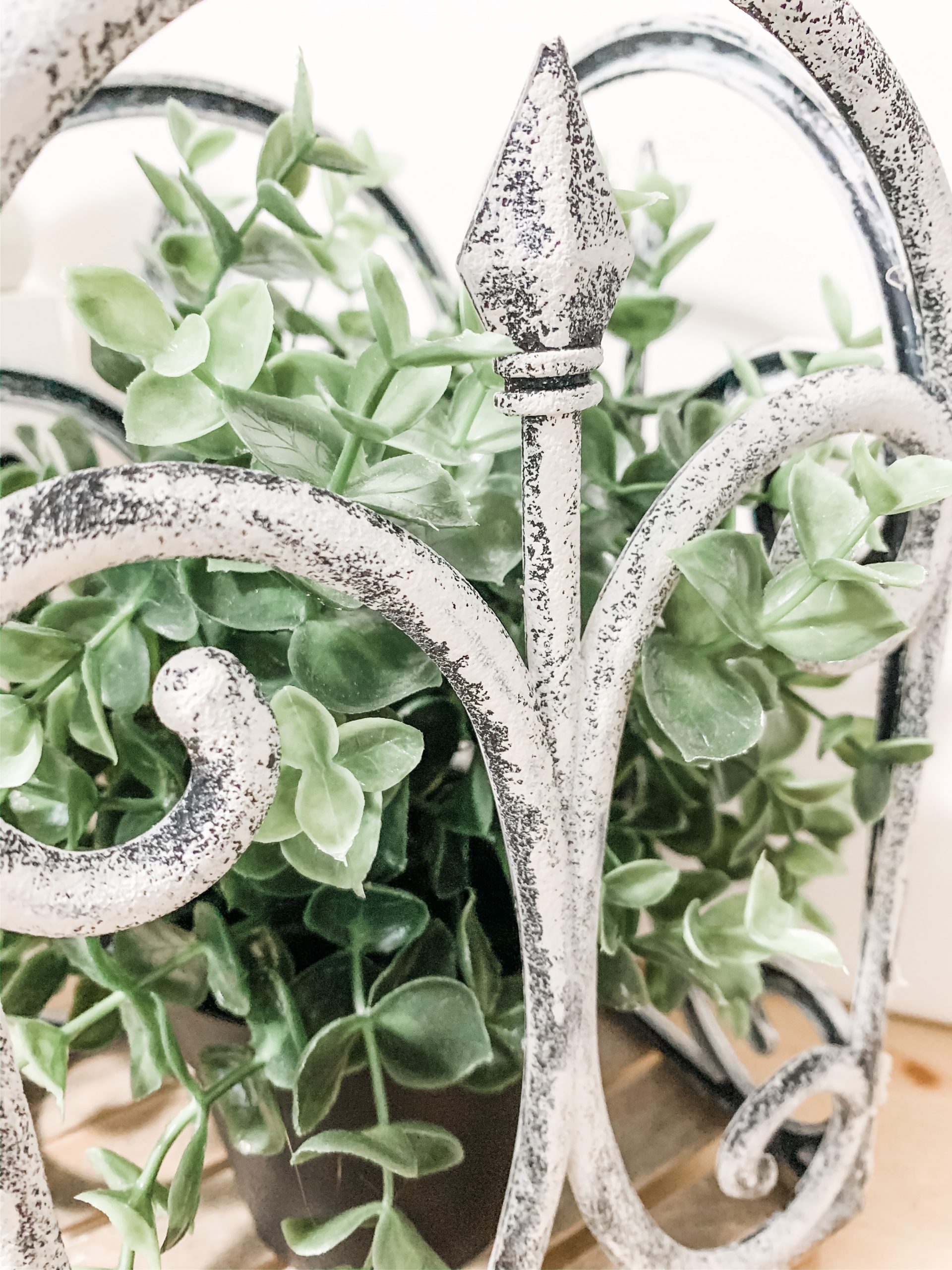 Next, I painted the Dollar Tree fence portion with white paint. You don't want to get too full of coverage with the white paint.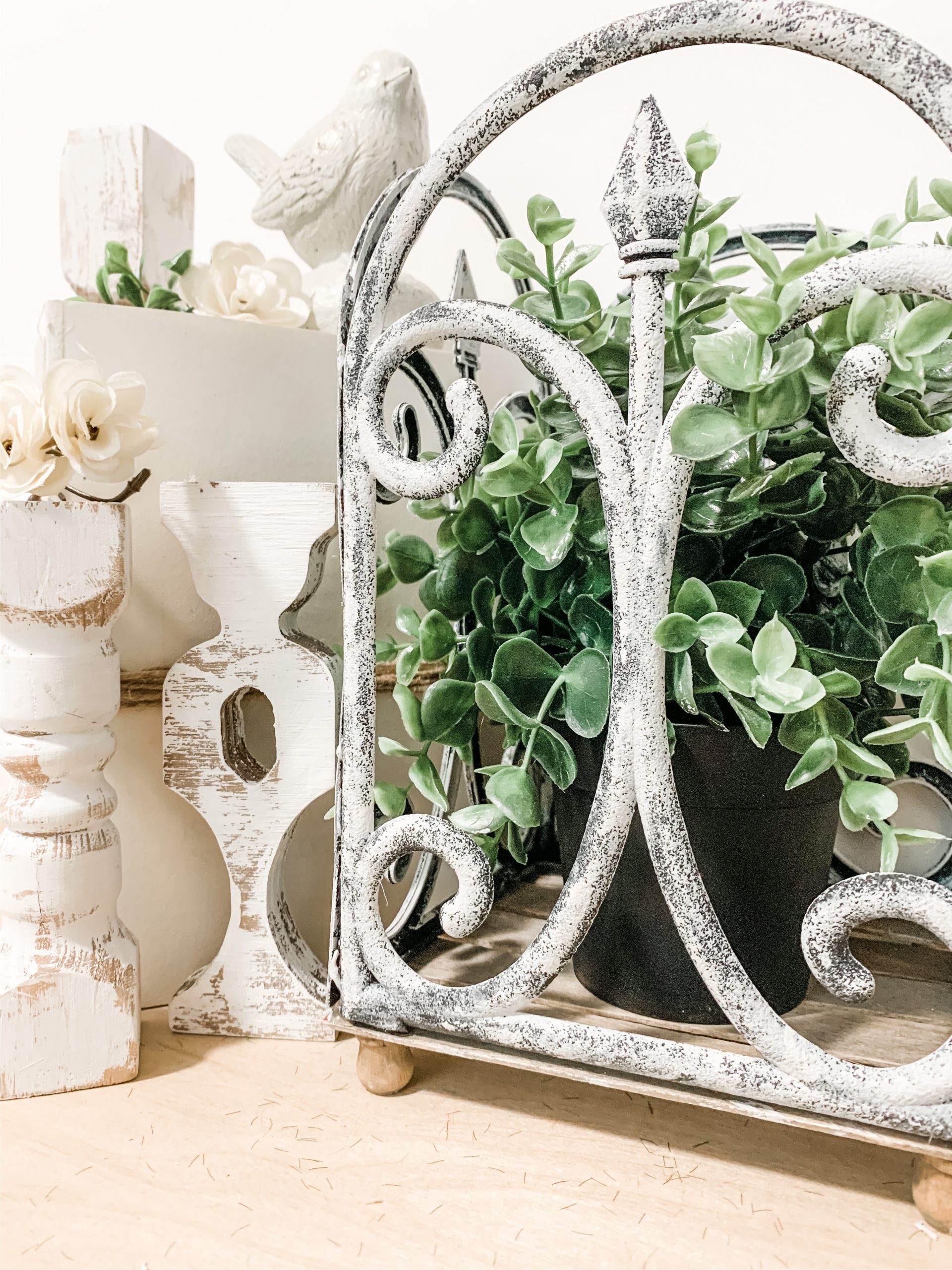 When the black color of the Dollar Tree fence shows through the paint, it gives this DIY lantern the perfect farmhouse feel!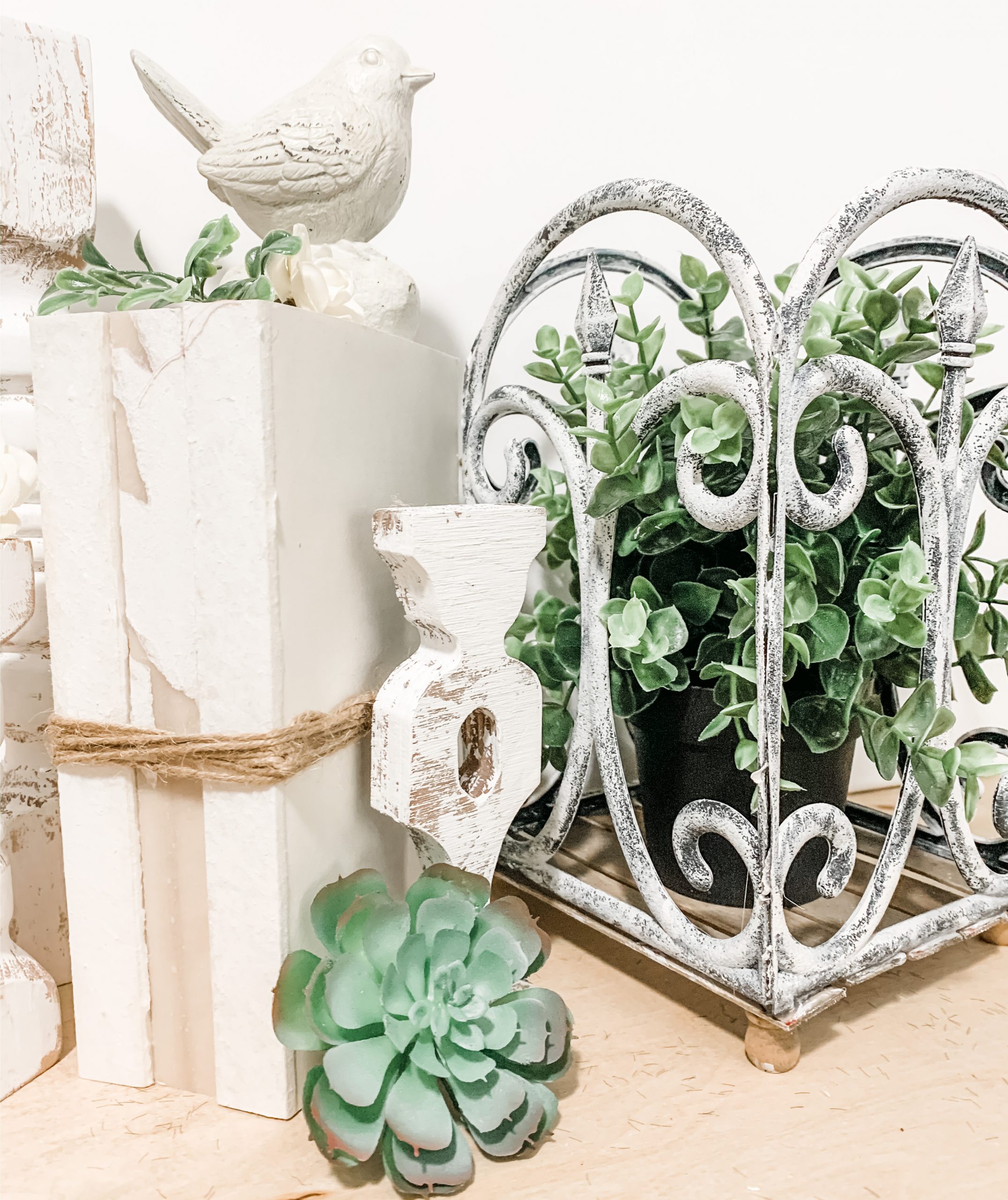 Be sure to paint the inside of the fence pieces as well. Let the paint dry, then fill the lantern with whatever you want!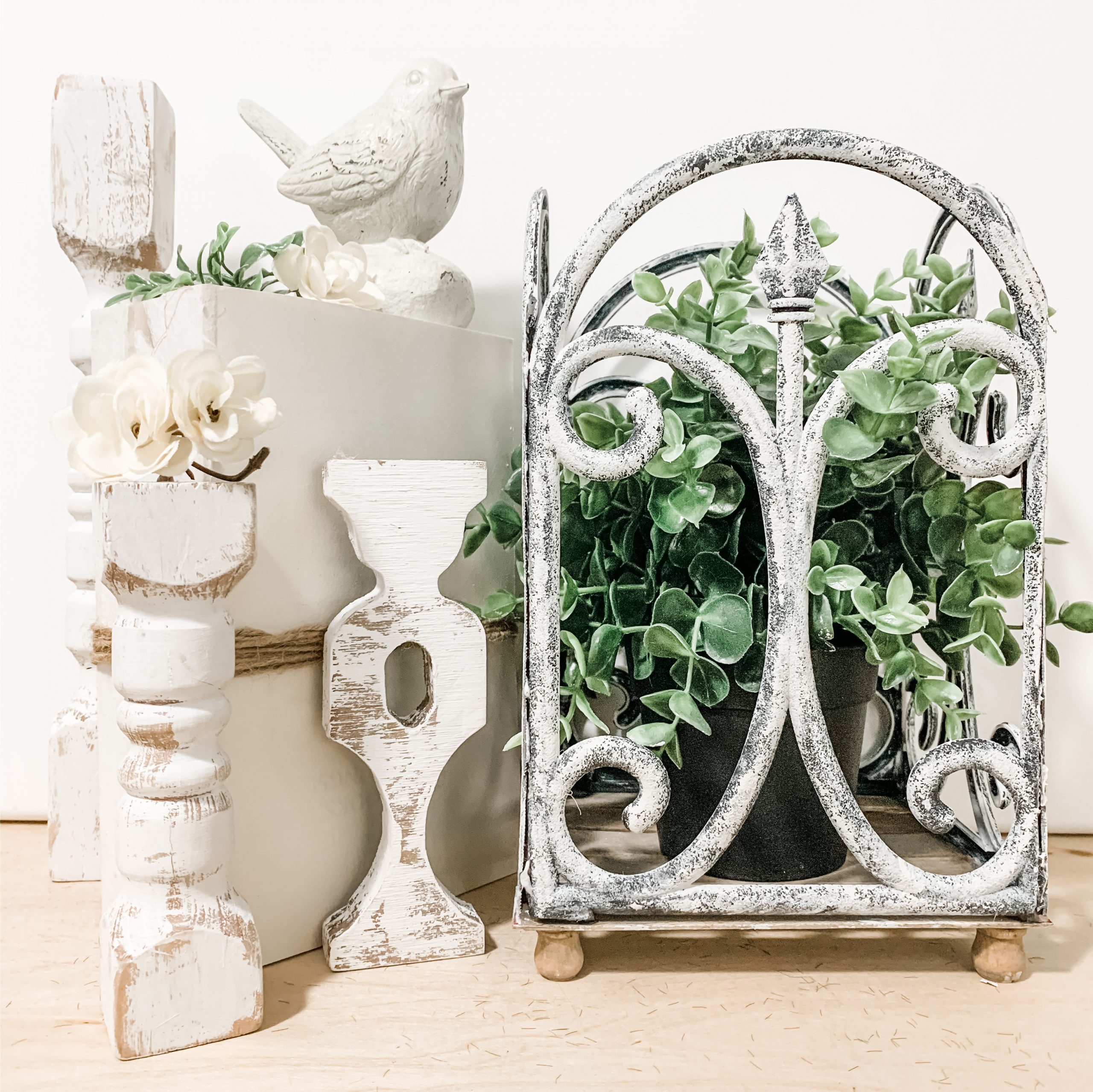 I hope you enjoyed learning how to make a Simple DIY Dollar Tree Lantern as much as I did and decide to make it for yourself! If you do, I would love to see how yours turns out!
You should totally join my FREE Facebook group called On A Budget Crafts! It is a judgment-free community for DIY crafters to show off their projects and ideas.
If you loved this DIY, you might also like these DIY ideas!
Thanks for stopping by! XOXO Amber
You can also shop my ENTIRE AMAZON Favorites shop just click here! It's packed full of all the things I use and love. Here is the supply list I highly recommend every creative have on hand!!
Would you also pin my blog for later and get on my newsletter alerts? I would love to have you join my #craftycrew.
I email alerts about new blogs like how to make a Simple DIY Dollar Tree Lantern so you're always up to date on fun, new DIY ideas!
Inspired? Leave me a comment below! I love hearing from my readers!

Join my free "ON A BUDGET CRAFTS" Facebook group!