Dollar Tree DIY Tea Towel Ladder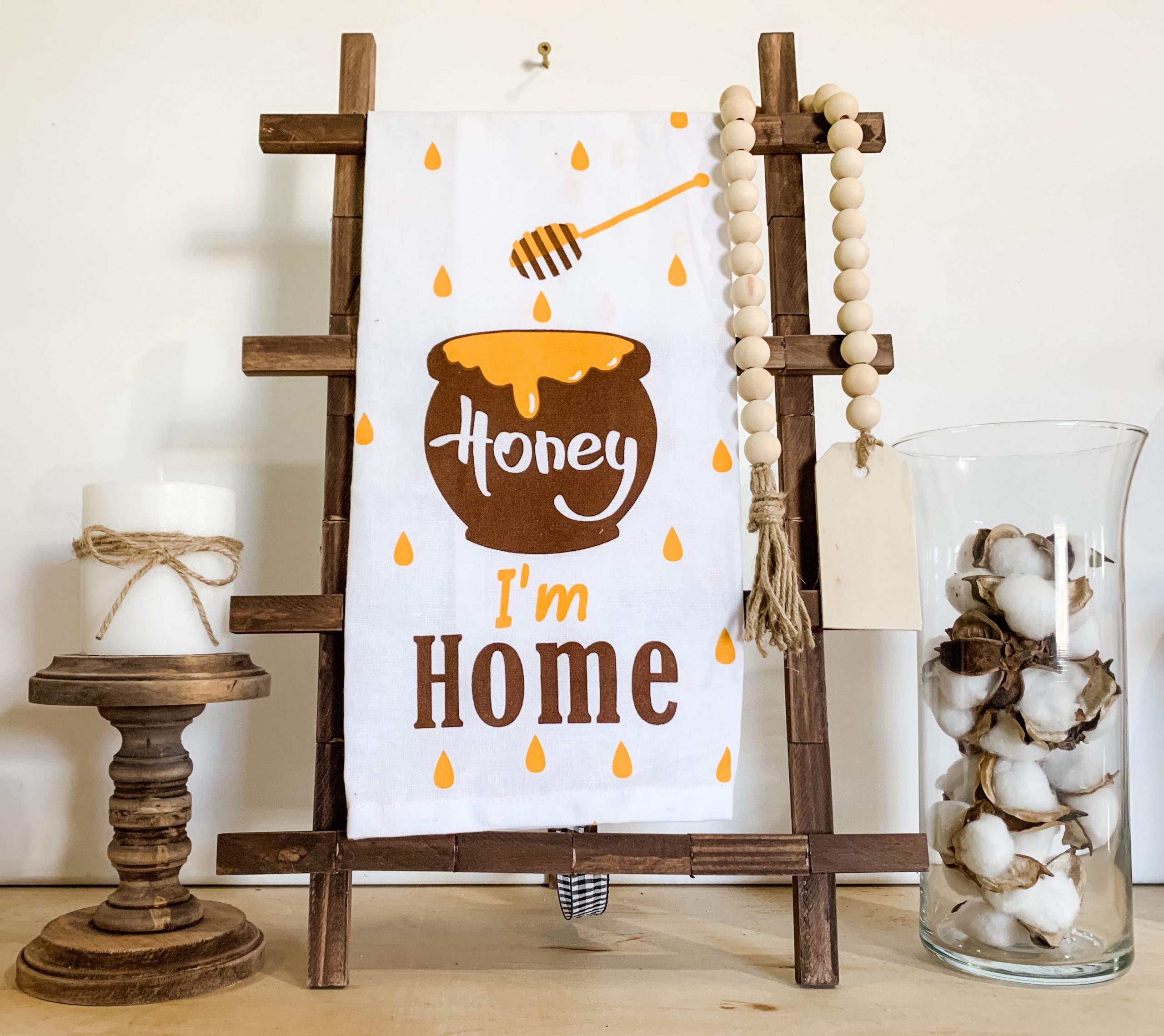 I made this adorable Dollar Tree DIY Tea Towel Ladder as a Mother's Day and early birthday gift for my Mom, and let me tell you, she LOVED it!
This is such an easy DIY – you literally glue some blocks together – so it is perfect for a beginner DIY'er or someone who needs something adorable to gift to a special loved one!
Watch the DIY Tutorial
I recorded the how-to steps of making this adorable Dollar Tree DIY Tea Towel Ladder during a LIVE video on my Facebook page.
If you want to see the DIY process, craft along, or just join in on the fun conversations, you can watch the DIY tutorial replay!
For this project, I will be using these items, but you can substitute where you want.
"As an Amazon Associate, I earn from qualifying purchases."
Dollar Tree Tumbling Tower Blocks
1-gallon paint stick
Apple Barrel Burnt Umber Acrylic Paint
Water
Wet Wipes
Small Mixing Bowl
Jute Twine
Wood Beads
Ribbon (any pattern)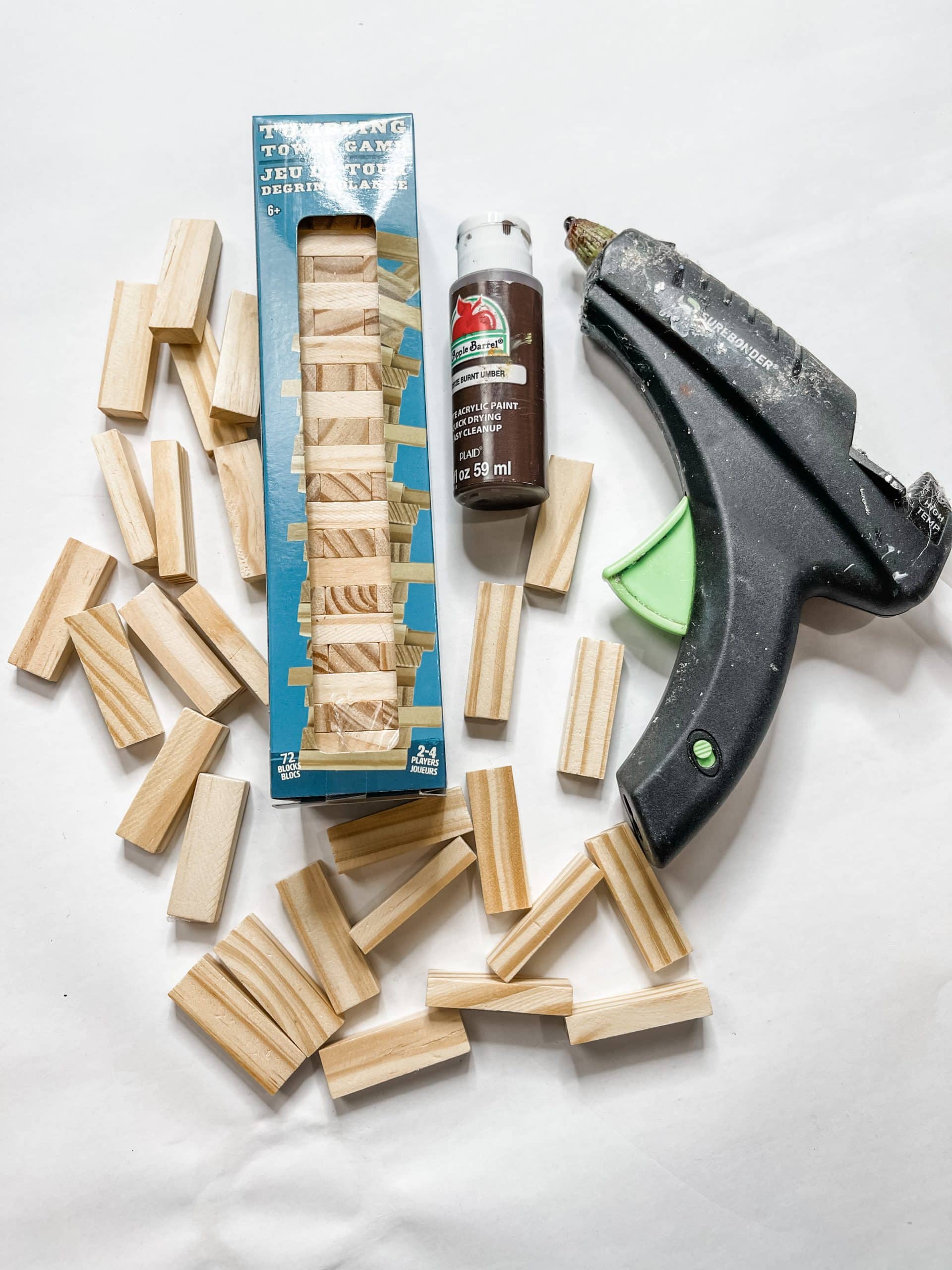 How to Make a Dollar Tree DIY Tea Towel Ladder
First, you need to decide how tall and wide you want your DIY towel ladder to be. I dry placed my Dollar Tree Tumbling Tower blocks to make sure I knew how many blocks I needed.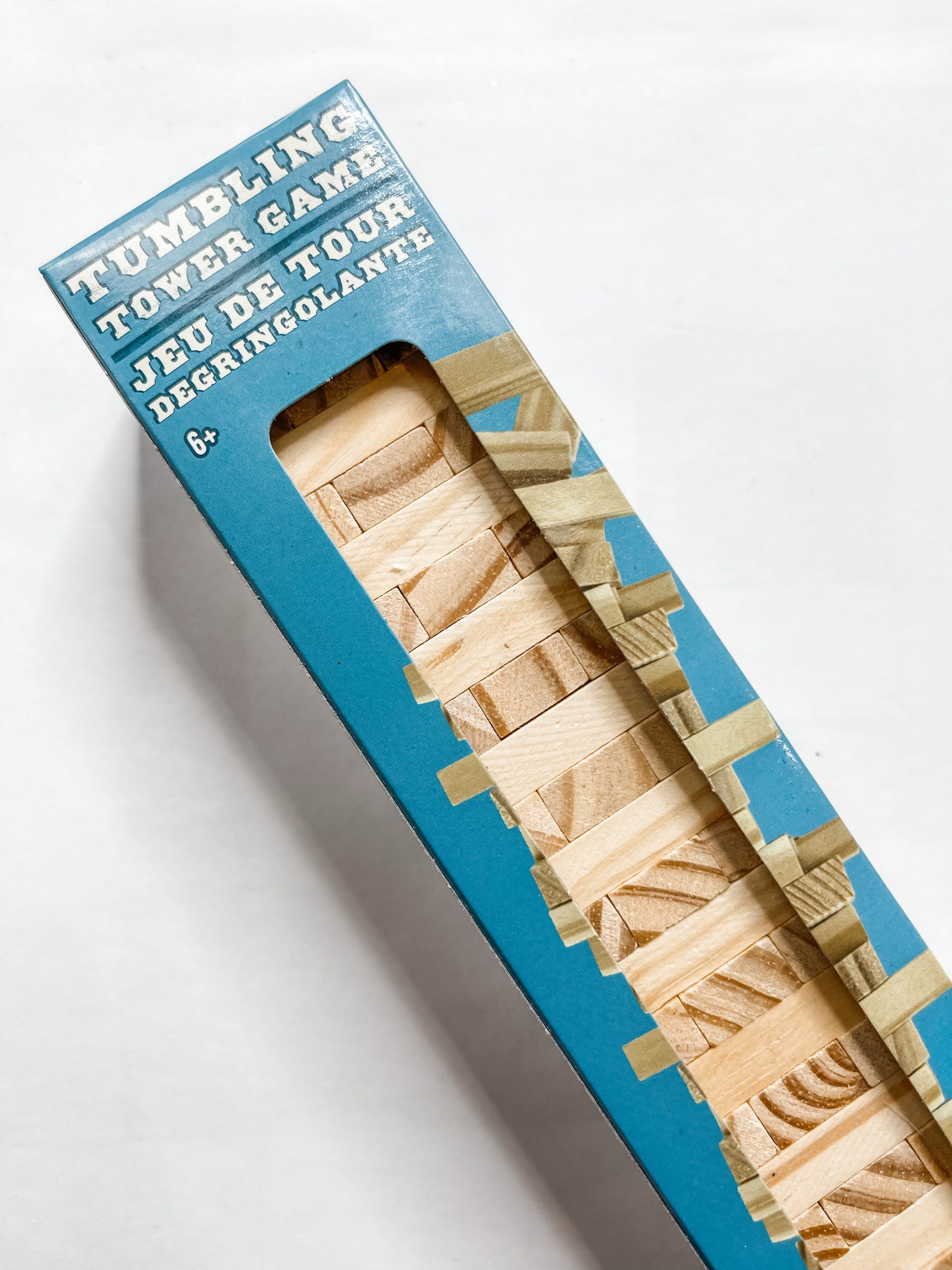 Then, I started gluing the blocks into six strips. I made my DIY tea towel ladder 9 blocks high (2 strips of 9 blocks) and 6 blocks wide (4 strips of 6 blocks).
Before you glue the strips together to assemble the towel ladder, you need to stain the wood.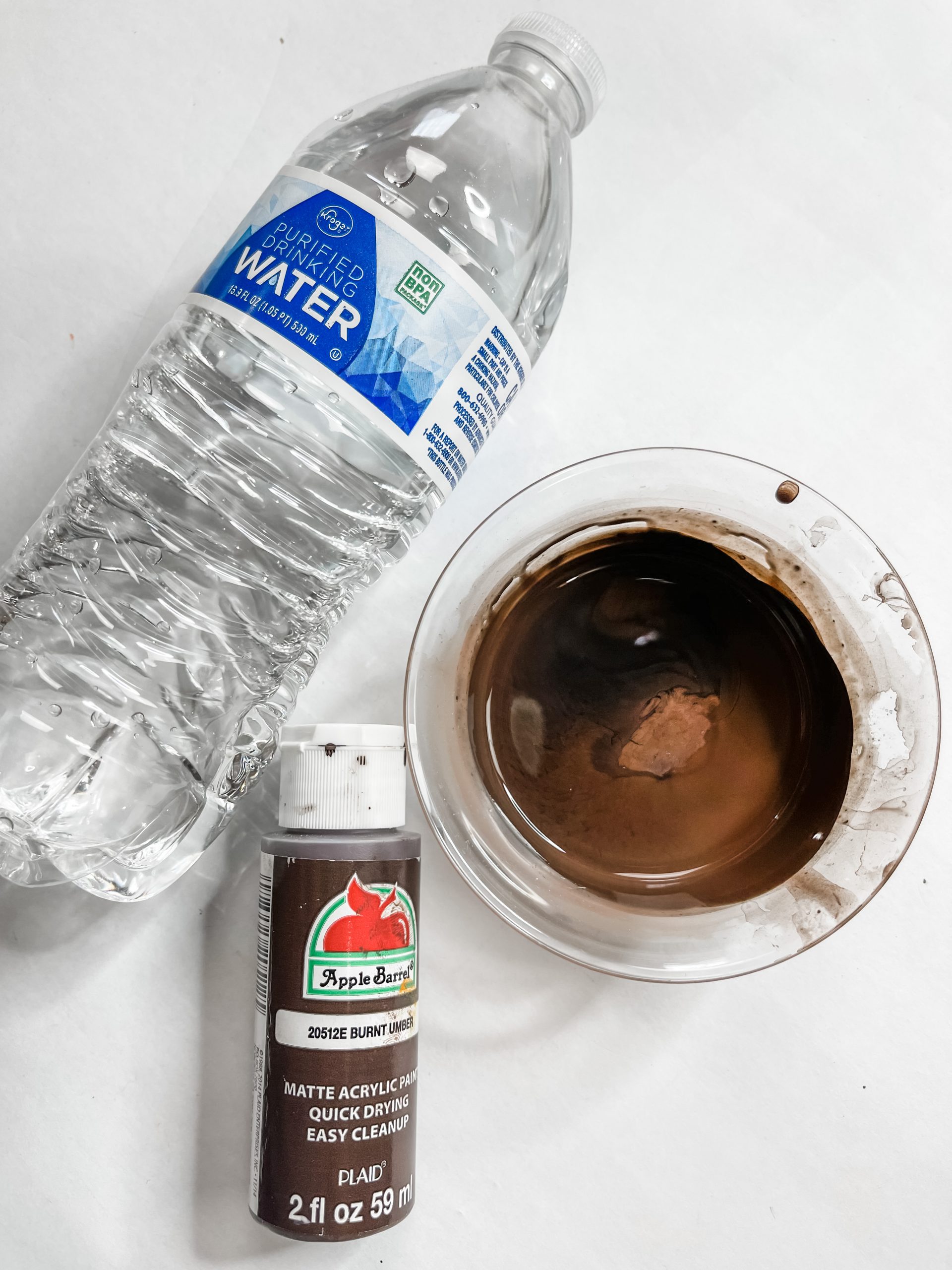 How to stain wood
When I originally made this Dollar Tree DIY tea towel ladder I used Folkart Java Chalk Paint, but you can also use Apple Barrel Burnt Umber Acrylic Paint instead.
Whichever brown paint you use, mix it with a bit of water in a small mixing bowl, and use a wet wipe to spread the brown paint on each of the wooden block strips.
You can also spray the wood with water (I like to use a continuous mist spray bottle) and then use the wet wipe to apply the paint.
The water helps the wood absorb the paint pigment and gives it a stained finish. You can always use wood stain, but that's just too expensive in my opinion.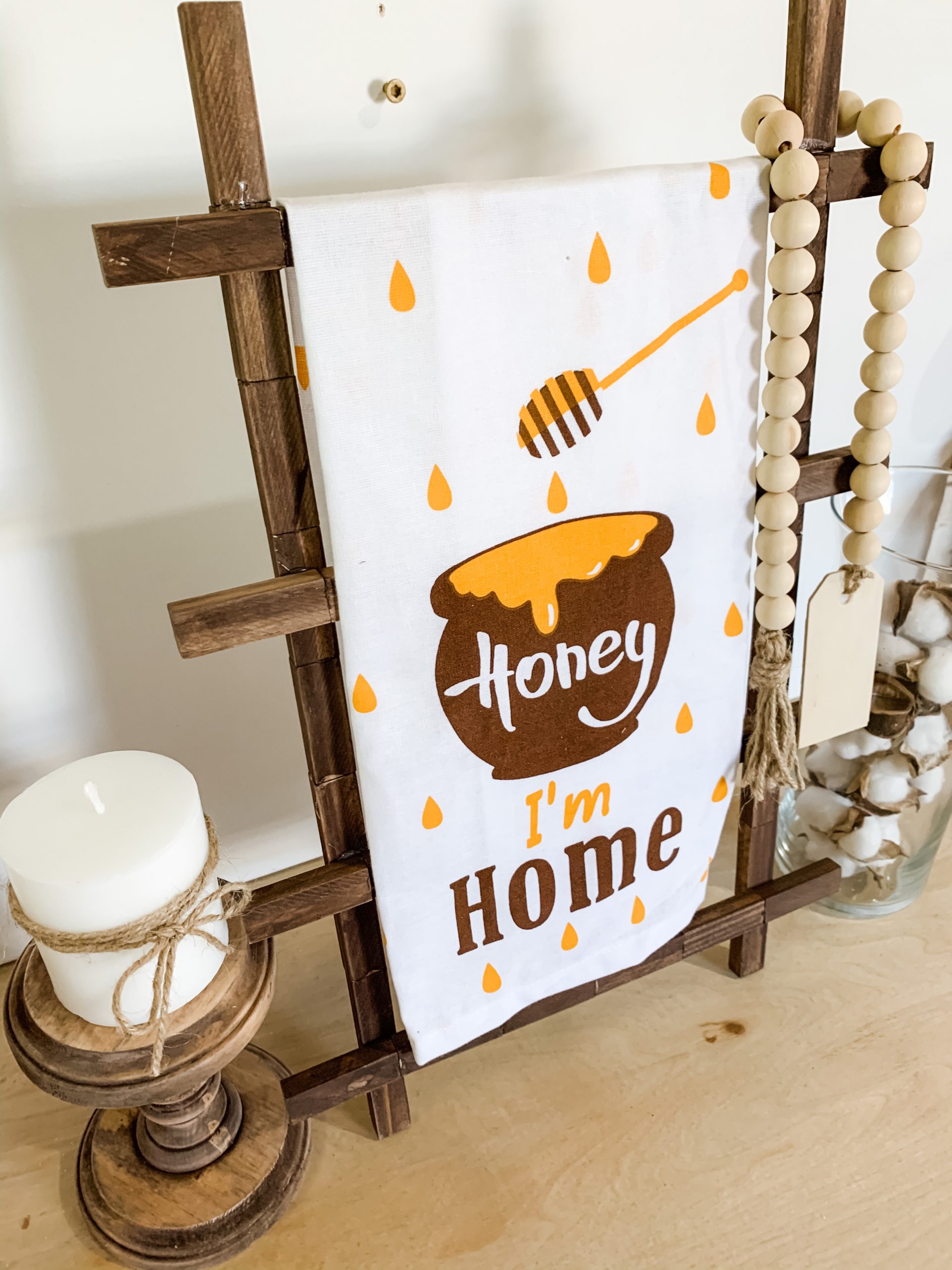 Assemble your DIY tea towel ladder
Make sure the wood block strips are dry before you start to assemble your tea towel ladder. I like to use my heat gun to speed up the drying process.
Then, hot glue the four strips of six blocks onto the two strips of nine blocks. I had each of the horizontal strips hang over the vertical ones by about one block on each side.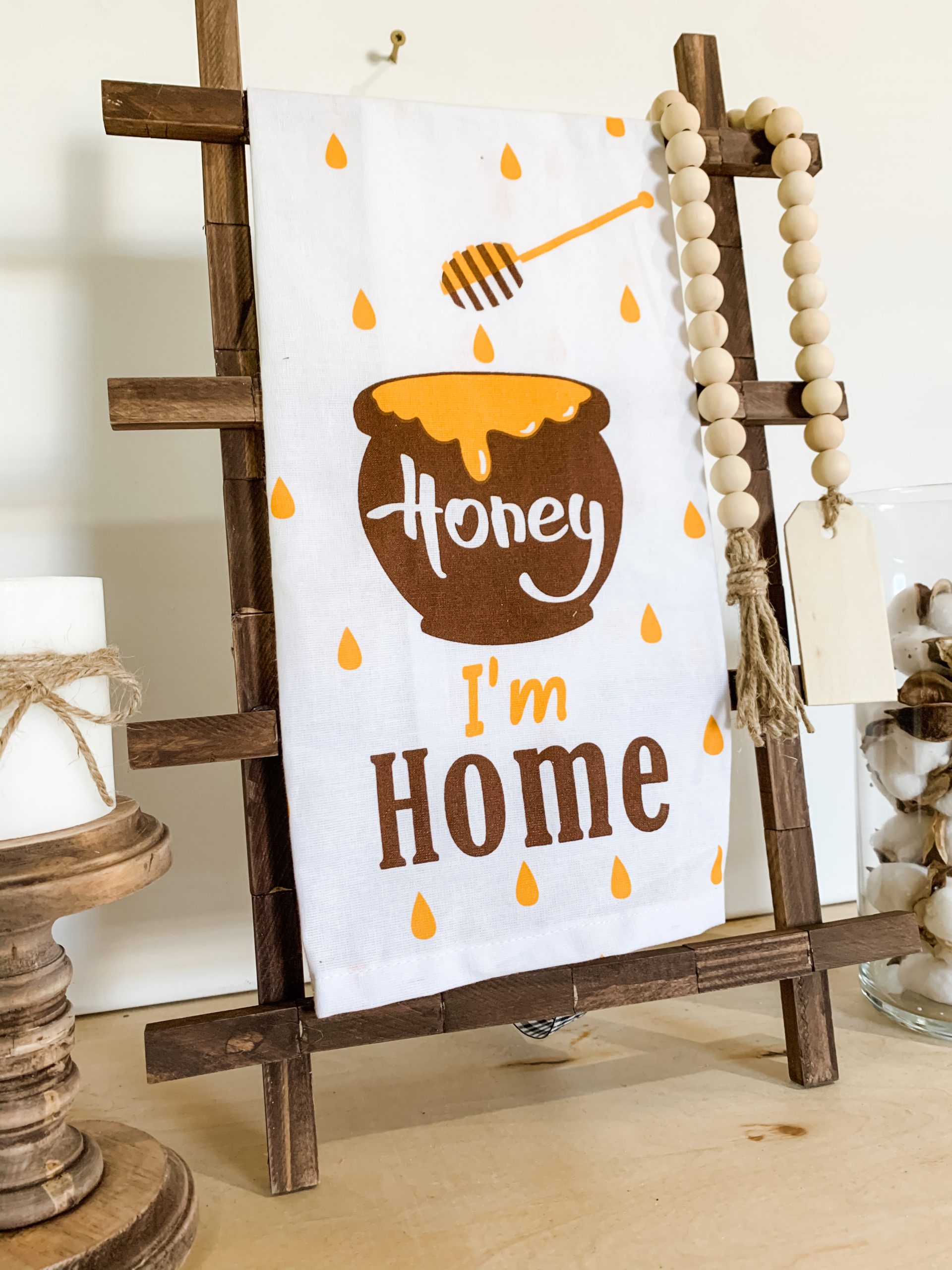 I used a 1-gallon paint stick to create the support stand for the Dollar Tree DIY tea towel ladder. First, I stained the paint stick so it would match the DIY towel ladder.
I hot glued a piece of a ribbon to the second "step" of the ladder, then hot glued the paint stick to the ribbon.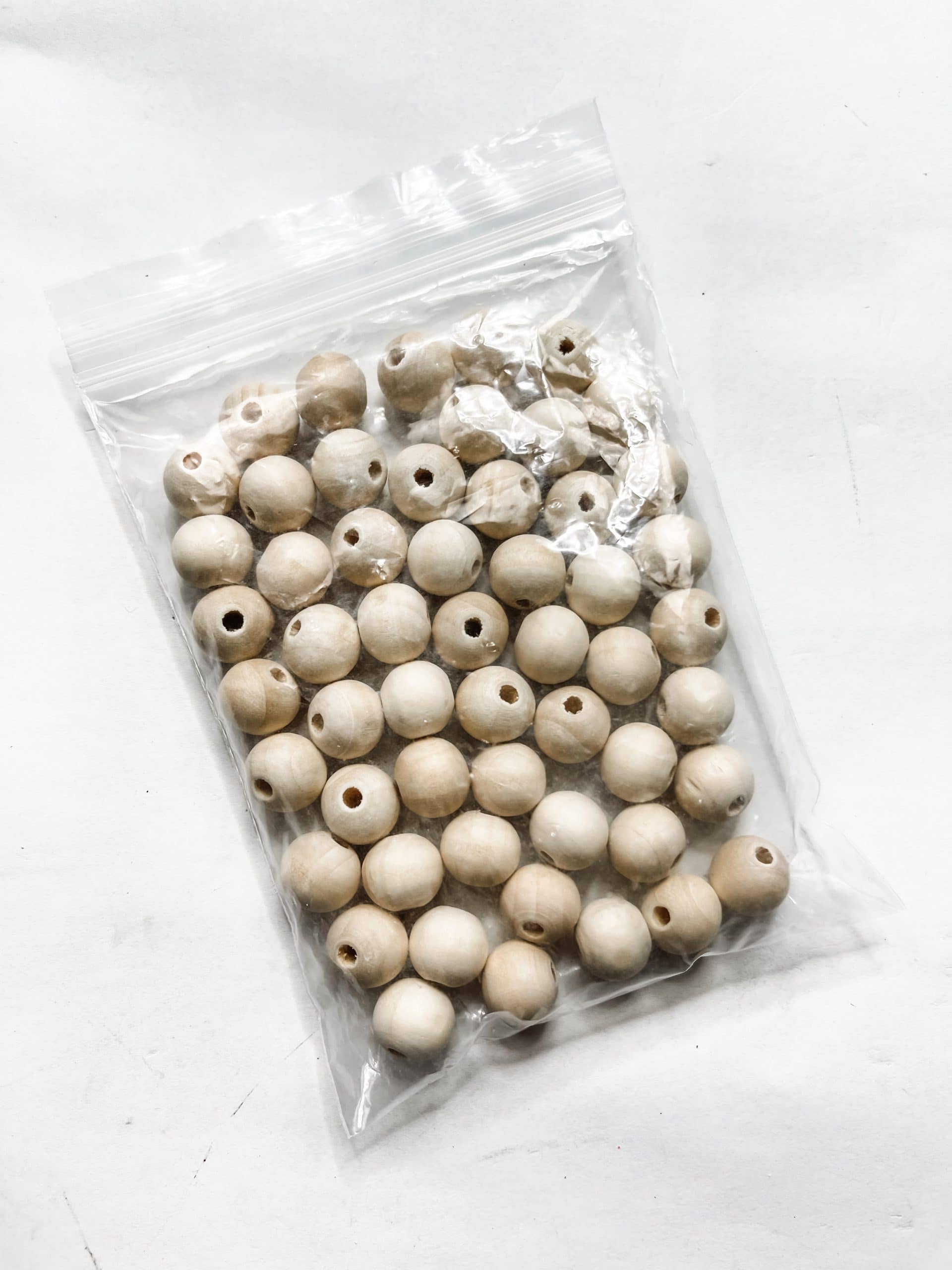 How to make a wood bead tassel
Take your twine and wrap it around your hand several times and cut it from the spool. Then, get another piece of twine and tie it around the loops to secure them.
Get another piece of twine and wrap it horizontally across the top of the loops and tie it in a knot. Then, cut the bottom of the loops to create the tassel.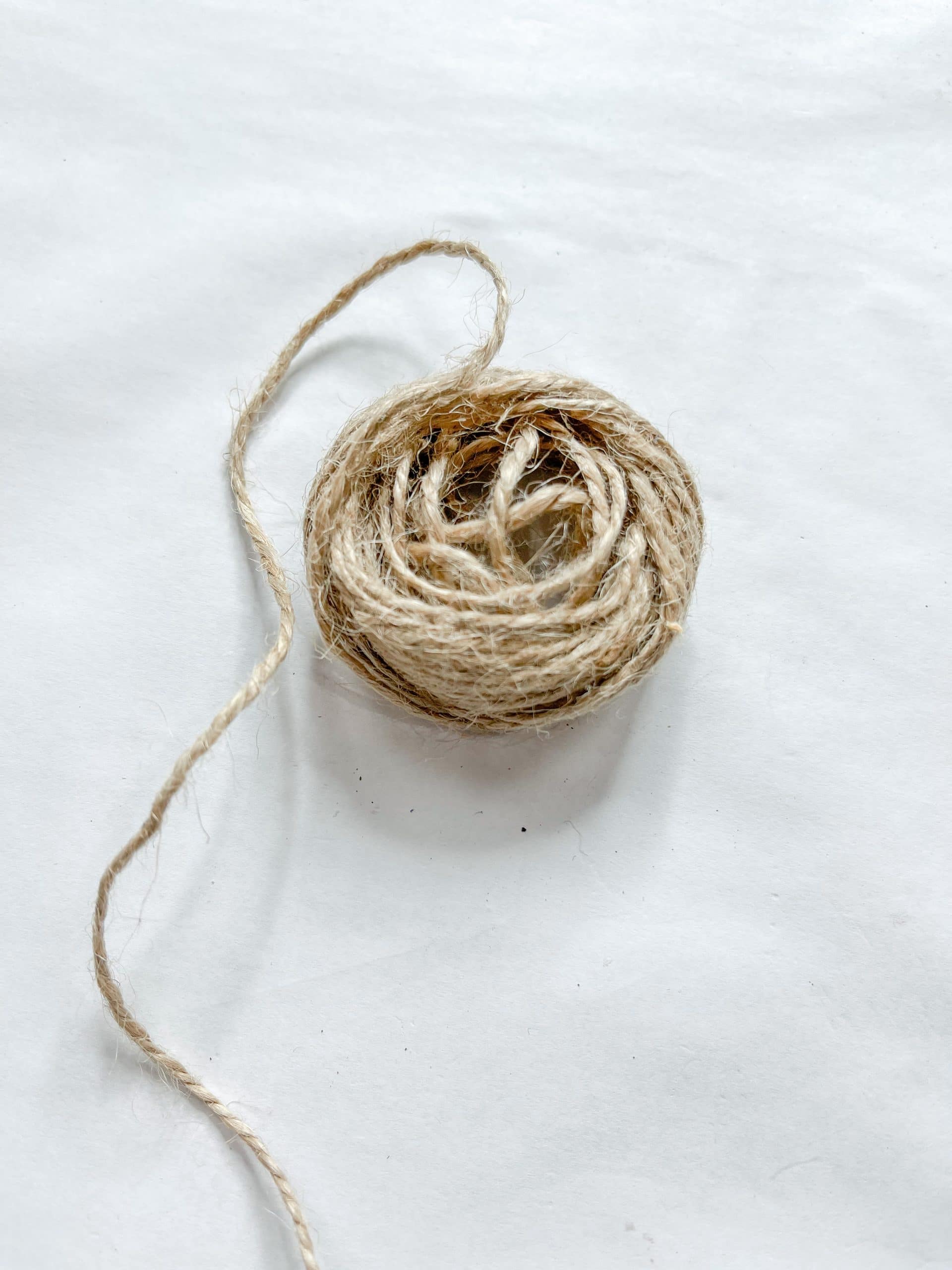 Now, all you have to do is thread the beads onto the jute twine until you're happy with the length of it. Tie the loose end of the twine to secure the beads in place.
I decided to tie a small wooden tag to the end of the wood bead tassel, and then I was all done! Add your tea towel and drape the wood bead tassel over the ladder to decorate!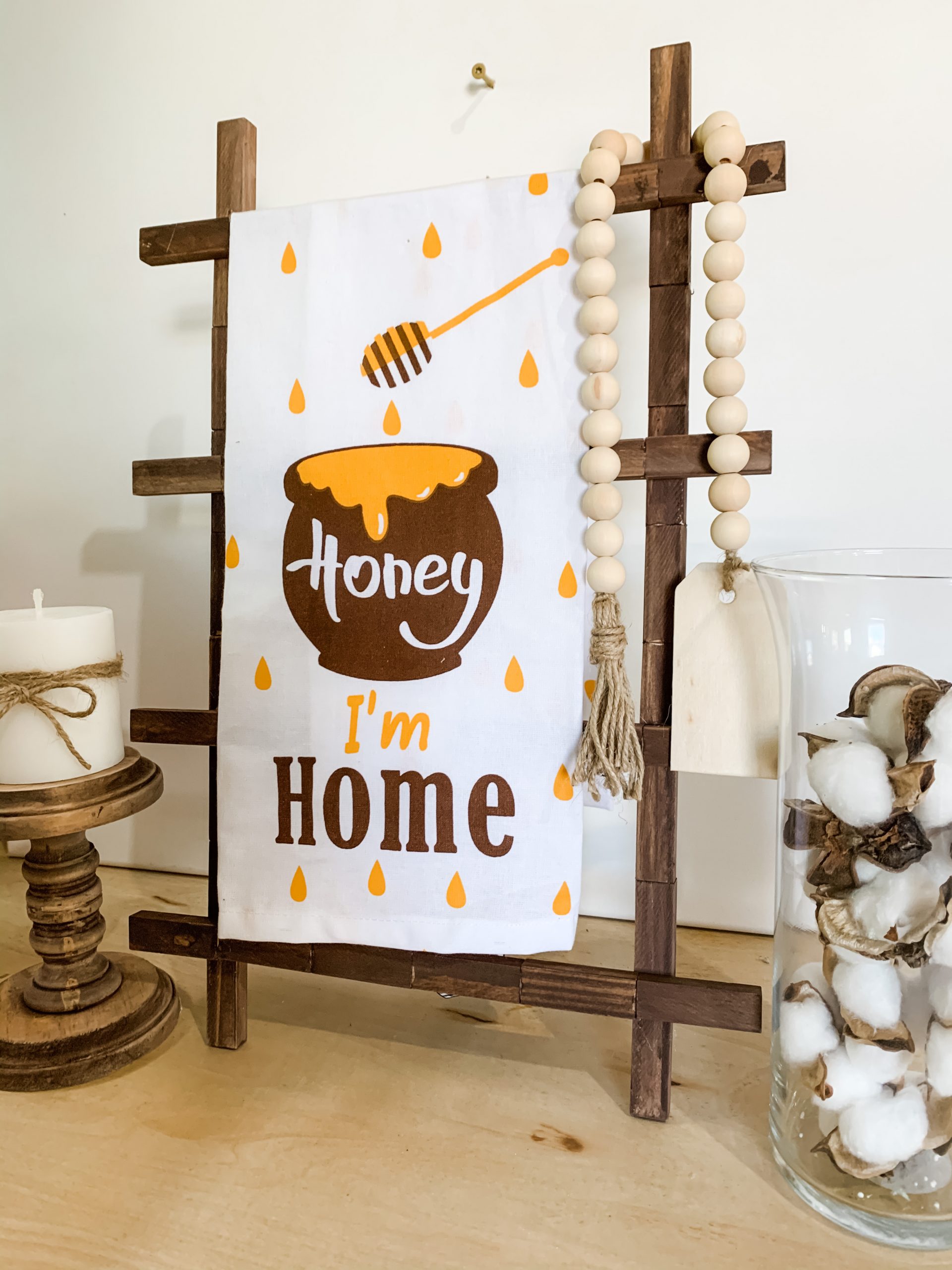 I hope you enjoyed this Dollar Tree DIY Tea Towel Ladder as much as I did and decide to make it for yourself! If you do, I would love to see how yours turns out!
You should totally join my FREE Facebook group called On A Budget Crafts! It is a judgment-free community for DIY crafters to show off their projects and ideas.
If you loved this DIY, you might also like these DIY ideas!
Thanks for stopping by! XOXO Amber
You can also shop my ENTIRE AMAZON Favorites shop just click here! It's packed full of all the things I use and love. Here is the supply list I highly recommend every creative have on hand!!
Would you also pin my blog for later and get on my newsletter alerts? I would love to have you join my #craftycrew.
I email alerts about new blogs like this DIY Mop String Planter so you're always up to date on fun, new DIY ideas!
Inspired? Leave me a comment below! I love hearing from my readers!

Join my free "ON A BUDGET CRAFTS" Facebook group!