Decorative Milk Stool Riser
Sometimes when you're decorating, you need something to add a little height to your display, and that's where this decorative milk stool riser comes in!
With it's simplicity, it doesn't distract from your favorite pieces, but also gives a little lift to the items you want to showcase.
Use this on a table and raise up your centerpiece, add it to a shelf or cabinet to create some dimension in your decor, or simply set it on a countertop!
The greatest thing about this decorative milk stool riser is that it is completely customizable! Use whatever colors or patterns you want to match your own decor style!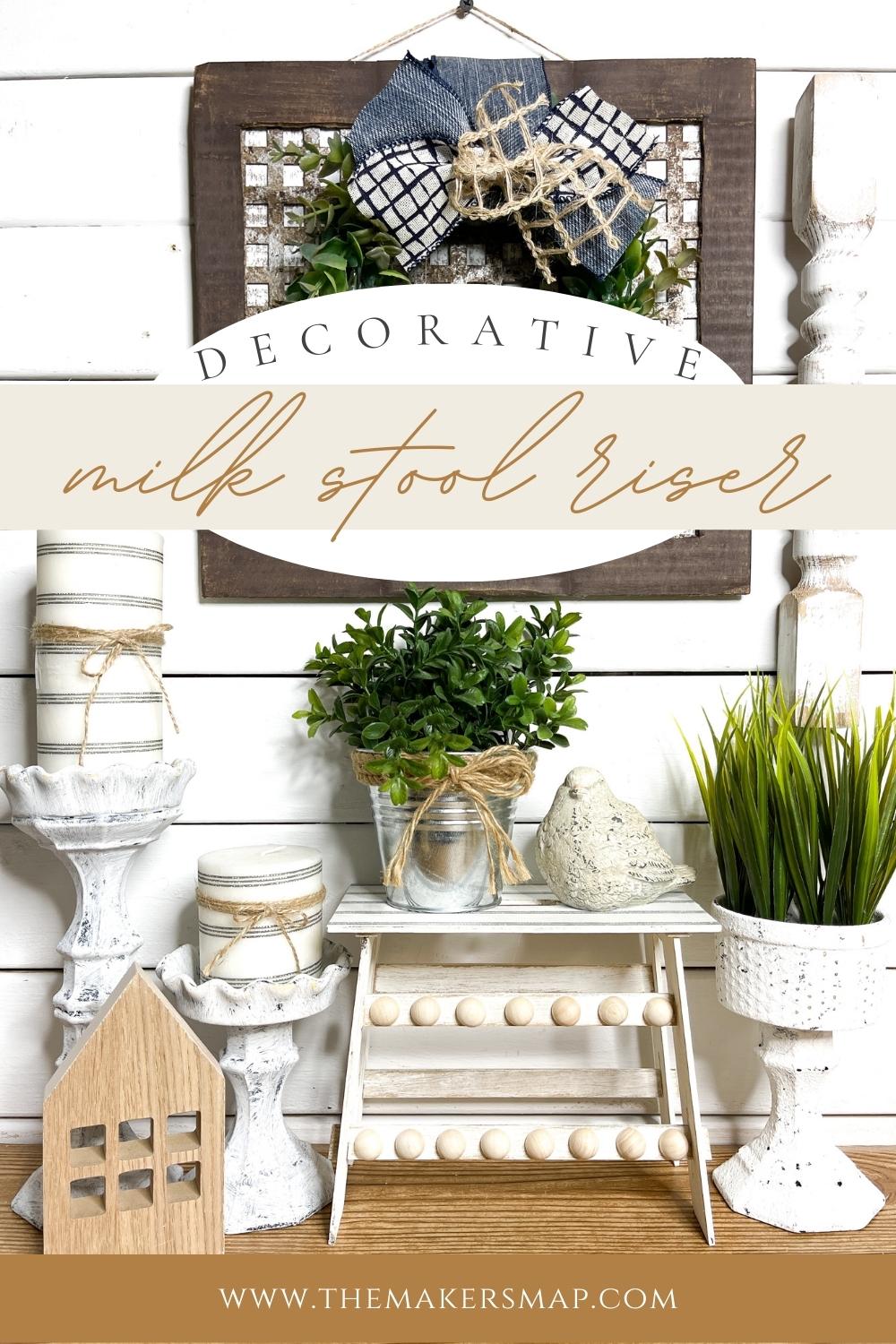 Sign up for email alerts for new weekly deals, sales, coupons, updates, and more!
Get 2 FREE printables when you subscribe!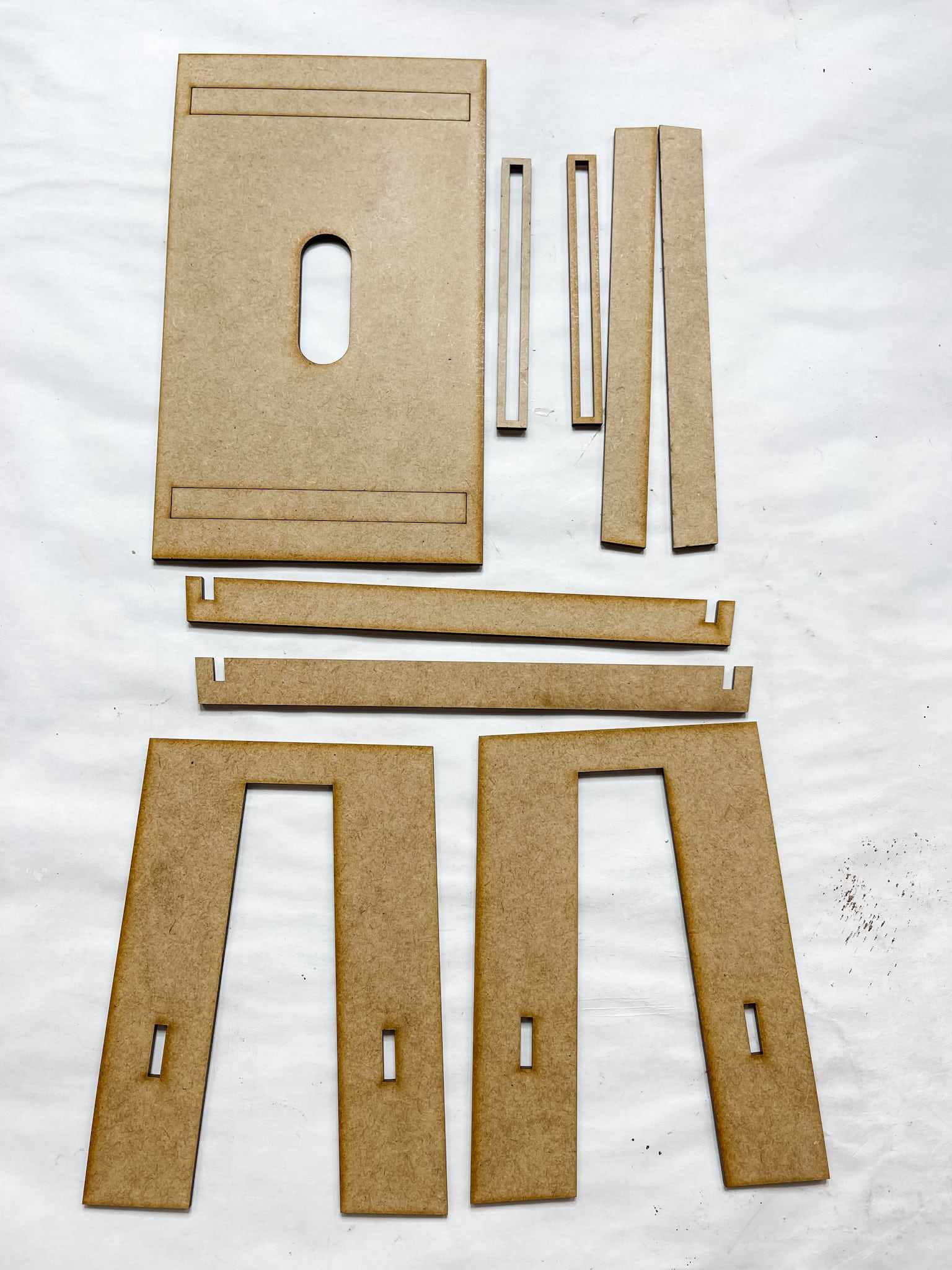 How to make a Decorative Milk Stool Riser
I started this Decorative Milk Stool Riser like every one of my kits – by sanding each piece. When we cut these on our laser machines, it can leave a layer of residue that affects the finish on them.
Once each piece was sanded, I painted each piece white. Normally I would stain them with a darker brown, but I decided against that with this kit.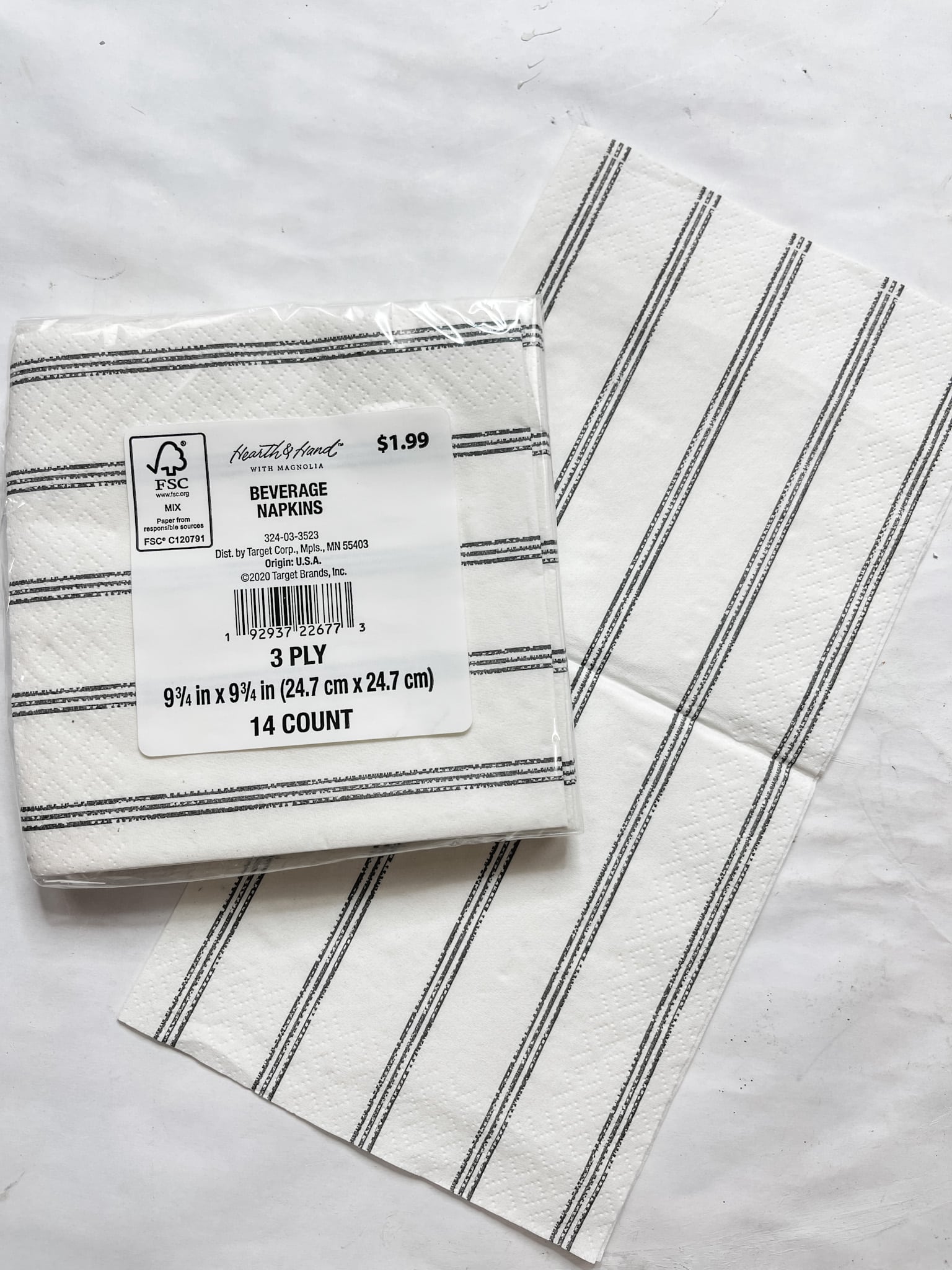 Allow the white paint to dry completely, then apply Mod Podge to the top where you want to decoupage your napkin.
Separate the napkin plies and press the patterned ply onto the wet Mod Podge. Cover the surface with a piece of plastic saran wrap and use a rolling pin to smooth out the wrinkles or bubbles.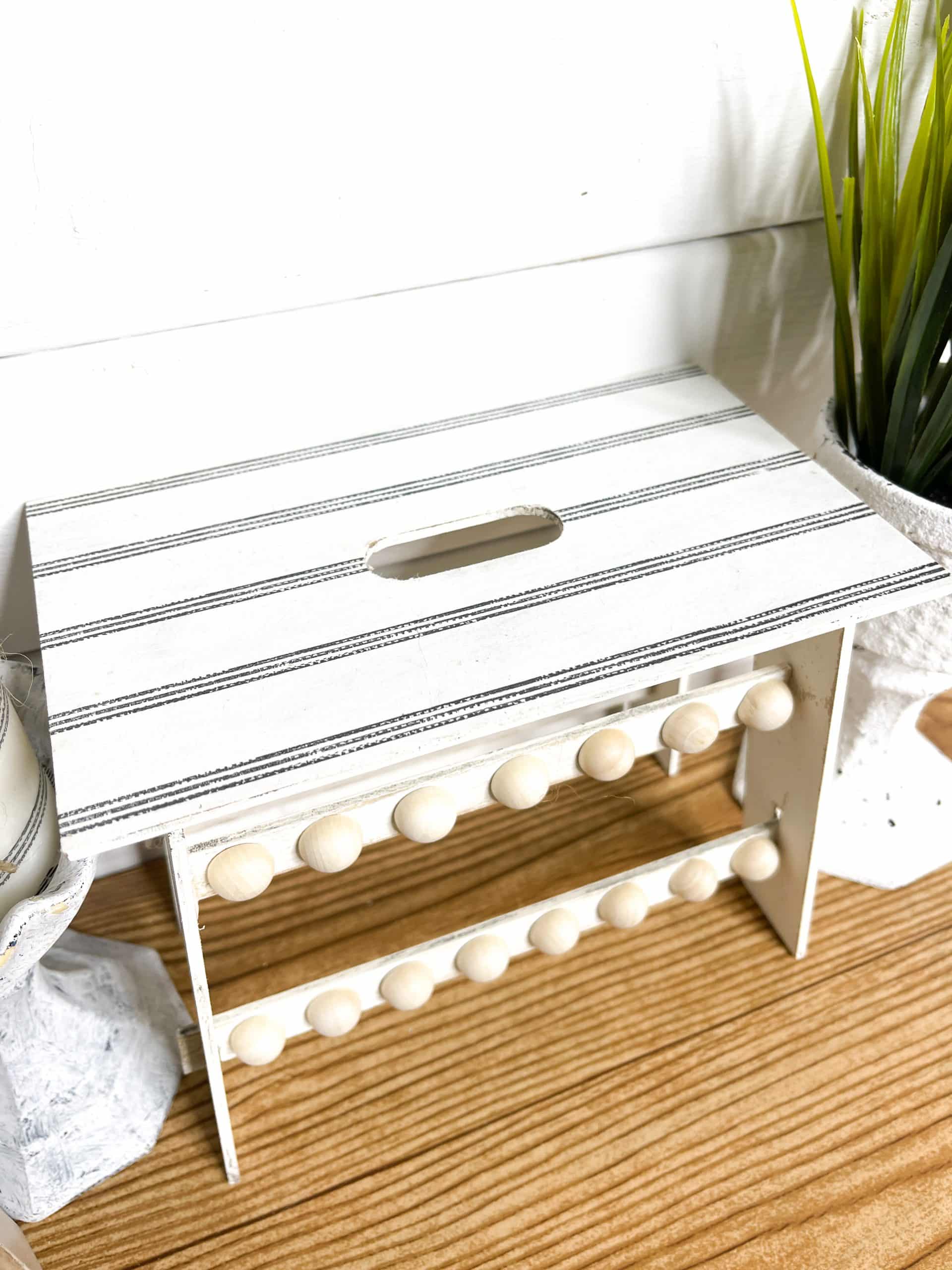 Once the Mod Podge is dry, remove the excess napkin from the top piece and distress the other pieces very lightly.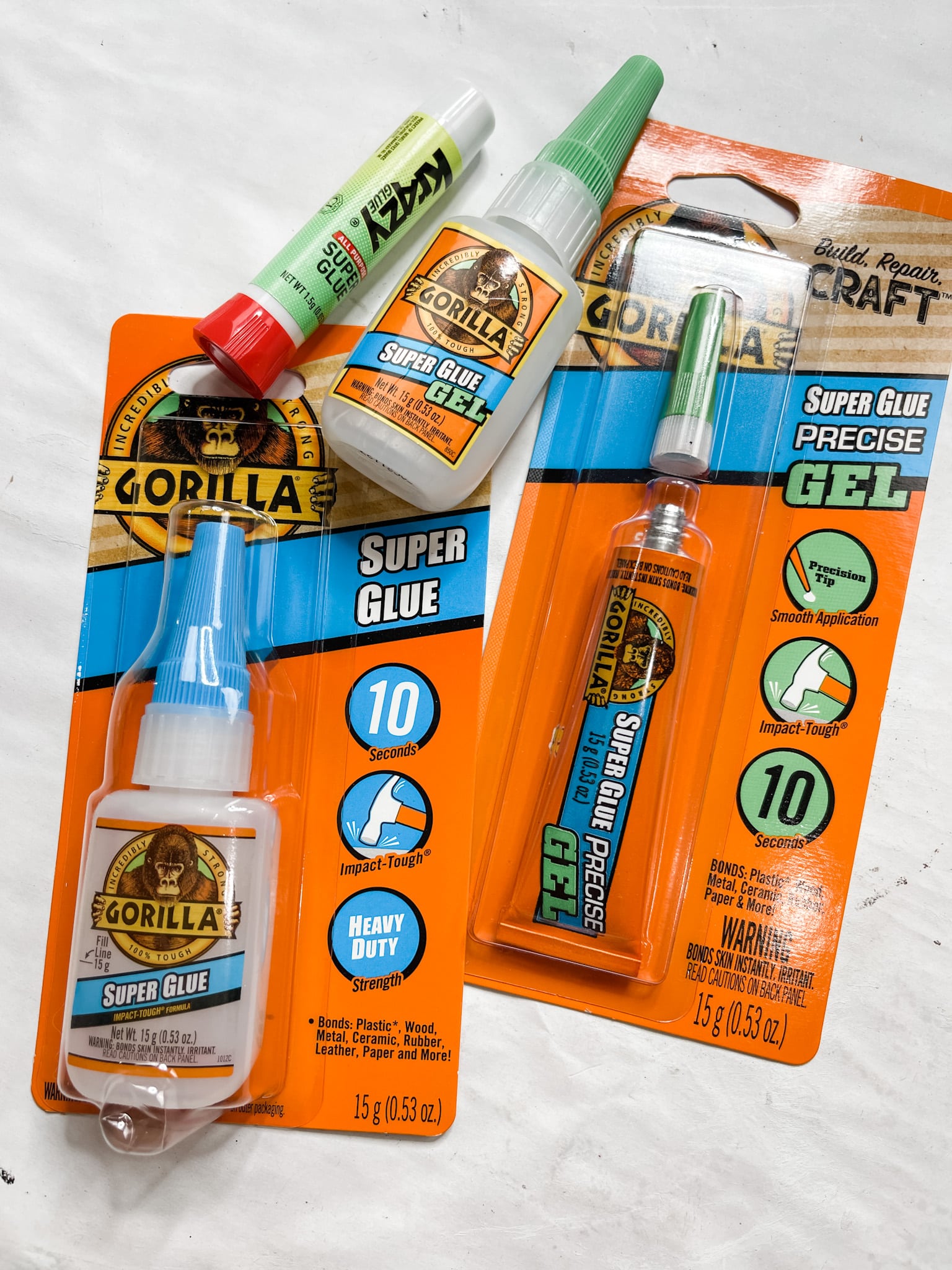 Now, go ahead and assemble the decorative milk stool riser. Glue each piece together with Gorilla Super Glue and allow the glue to dry completely.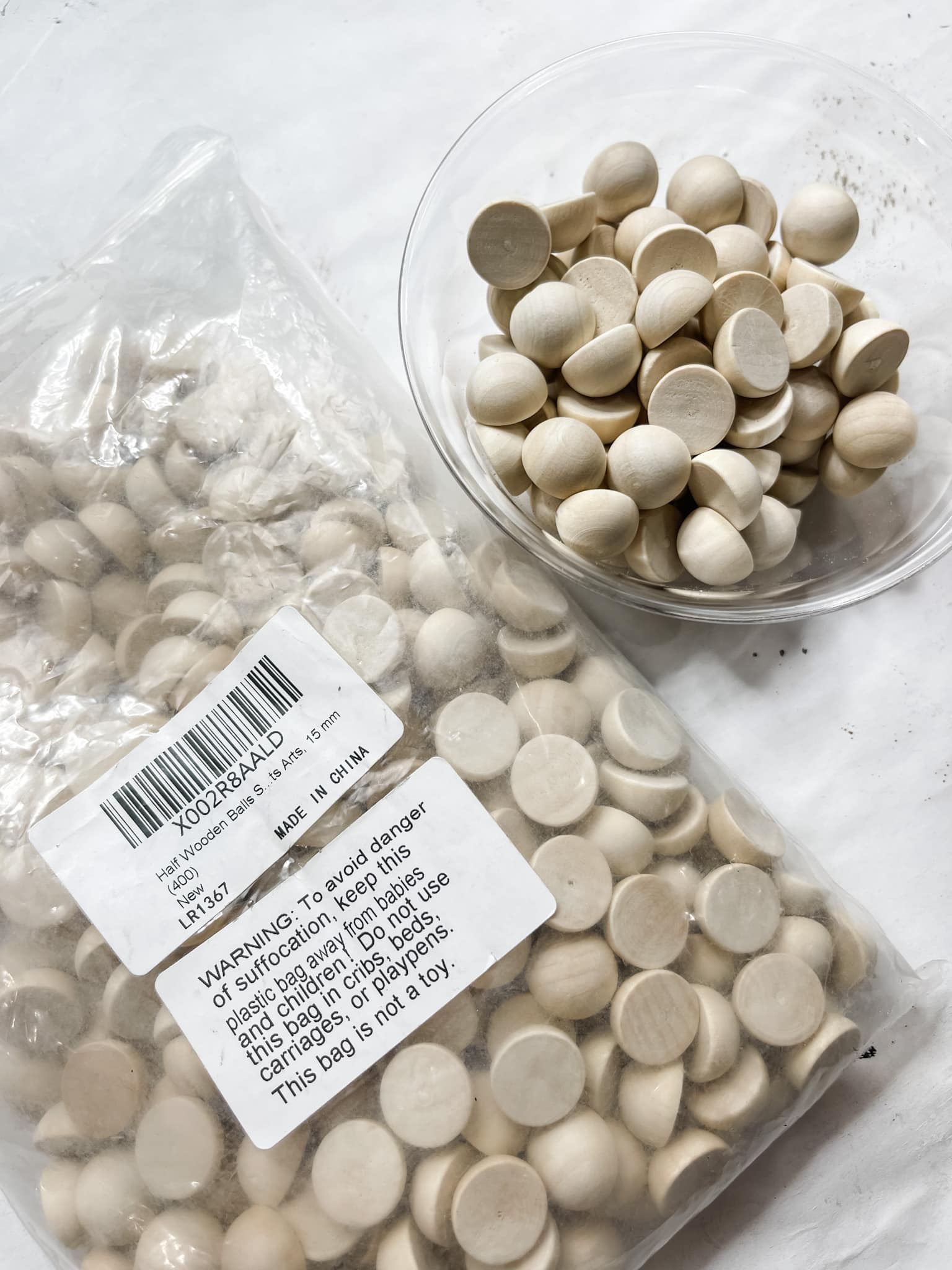 Lastly, glue the half wood beads onto the cross beams underneath the milk stool riser, and you're all done!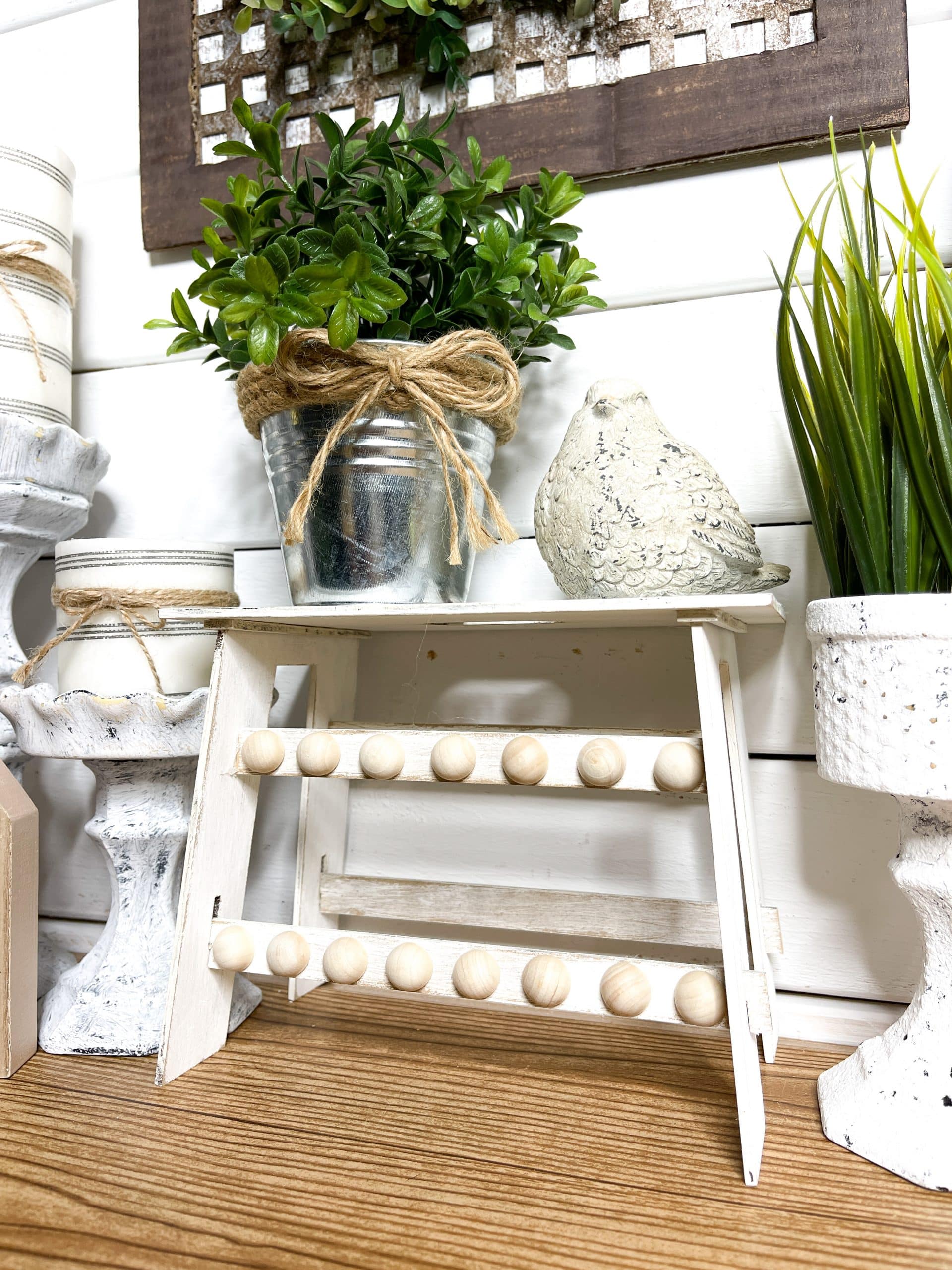 I hope you enjoyed this Decorative Milk Stool Riser, and decide to make it for yourself! If you do, I would love to see how yours turns out!
You should totally join my FREE Facebook group called On A Budget Crafts! It is a judgment-free community for DIY crafters to show off their projects and ideas.
I shared how to make this super adorable Decorative Milk Stool Riser during a LIVE video on my Facebook page.
If you want to see the DIY process, craft along, or just join in on the fun conversations, you can watch the DIY tutorial video on Facebook!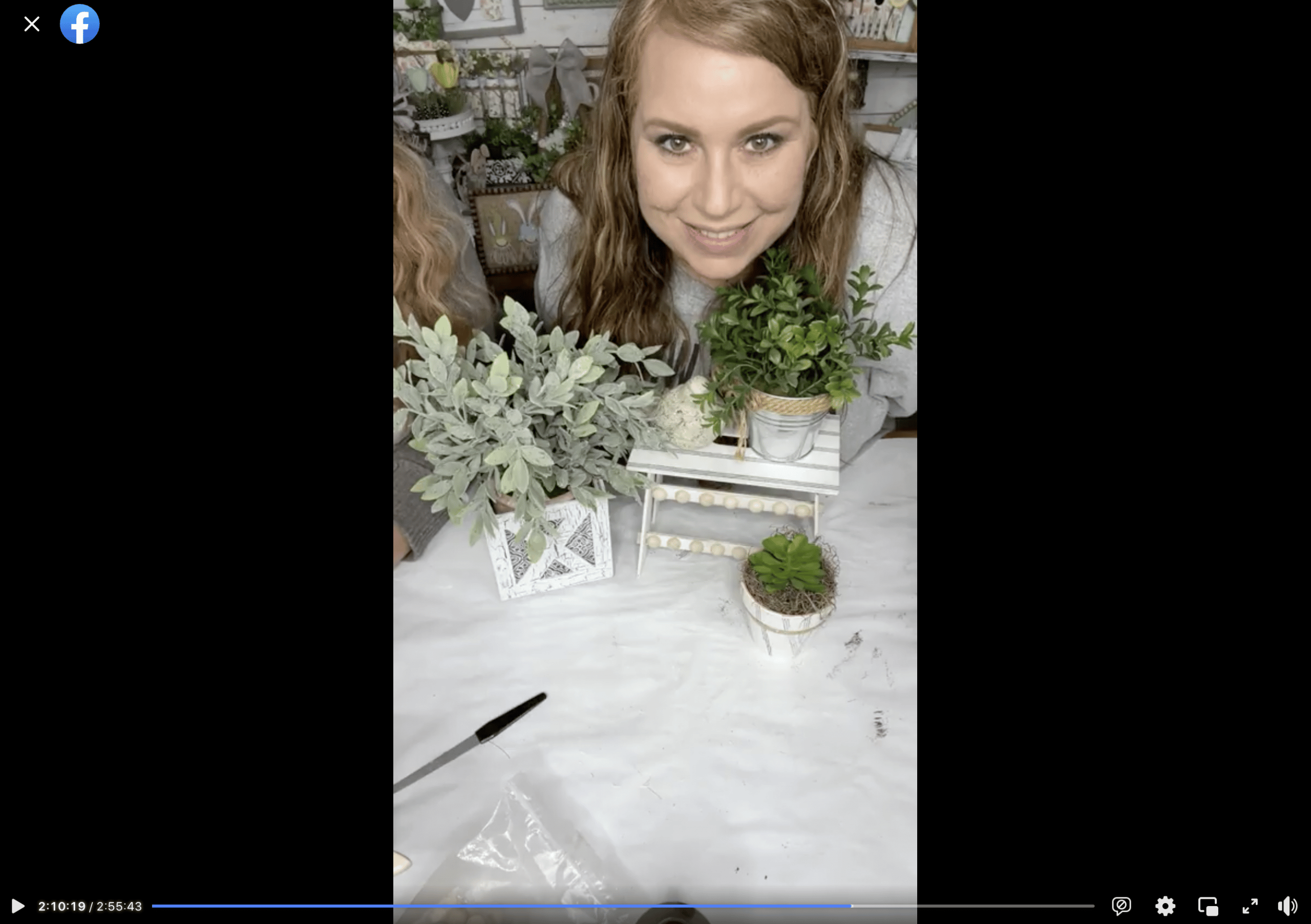 For this project, I will be using these items but you can substitute where you want.
"As an Amazon Associate, I earn from qualifying purchases."
Paint of choice

Apple Barrel Burnt Umber Umber Acrylic Paint
DecoArt White Acrylic Paint

Napkin of choice
Mod Podge
Half wood beads
Gorilla Super Glue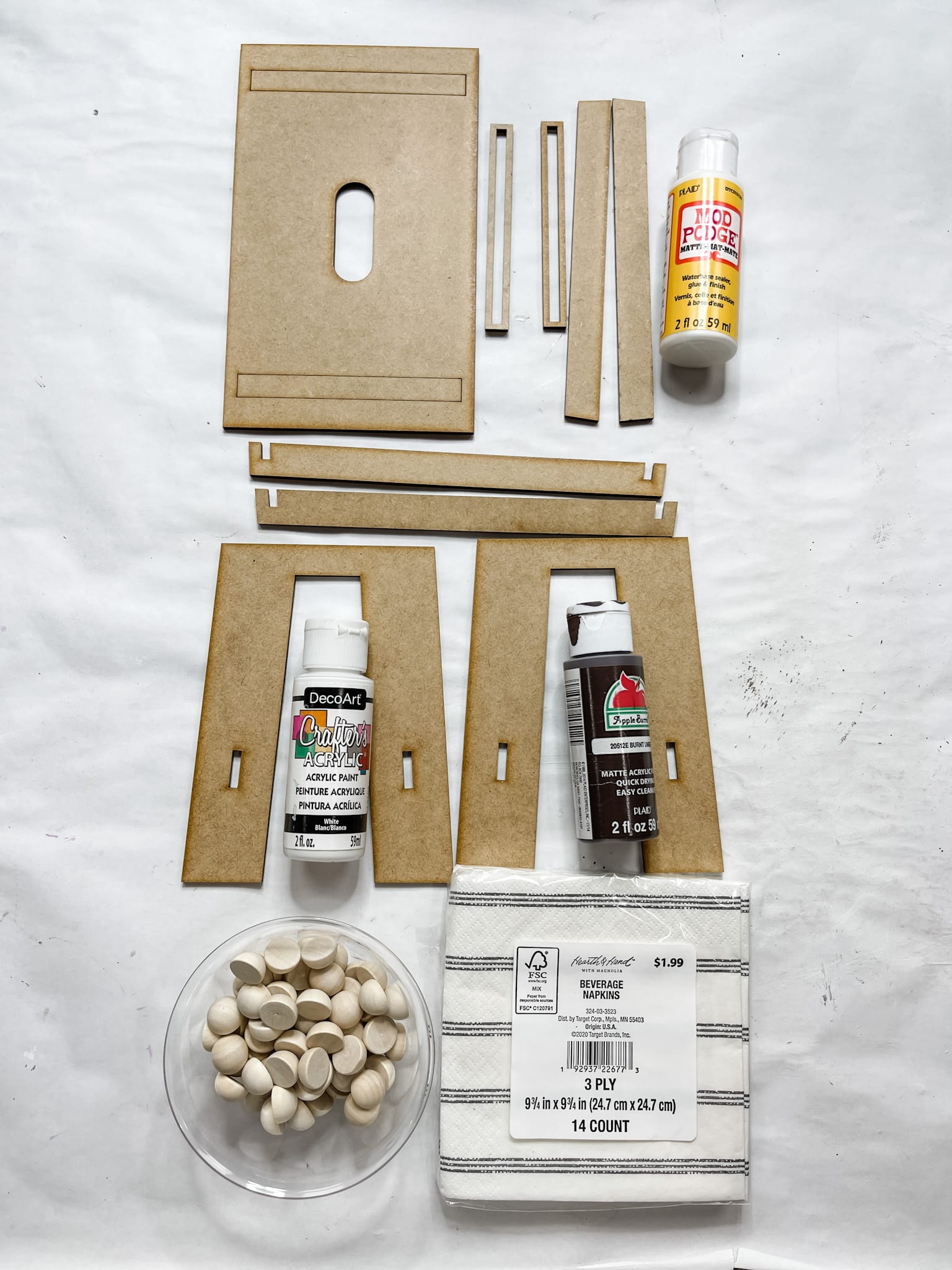 If you loved this Decorative Milk Stool Riser you might also like this DIY topiary!
Thanks for stopping by! XOXO Amber
You can also shop my ENTIRE AMAZON Favorites shop just click here! It's packed full of all the things I use and love. Here is the supply list I highly recommend every creative have on hand!!
Would you also pin my blog for later and get on my newsletter alerts? I would love to have you join my #craftycrew.
Inspired? Leave me a comment below! I love hearing from my readers!