The Crafty Crate WAIT LIST!
The Crafty Crate is a craft box that is mailed to you and includes a craft kit cut out that we make in house! That is right! We laser cut each craft cut out.
Get your 2022 Christmas Crafty Crate One Time Box HERE!
By request, we are offering a monthly box that includes a craft kit that we make. It will be more affordable plus we have more design control over the kit.
Q: How does this differ from the Creative Haven?
A: The Creative Haven is a monthly membership that is virtual and no supplies are mailed to you. Instead, you are given 4 supply lists for 4 different detailed and intense crafts that you can make with me weekly. The Creative Haven also includes all the printables I offer, bonus content, zoom meet-ups, and exclusive member bonuses and exclusivity to a membership portal.
Beginning in March 2022 the Crafty Crate will be a once a month subscription service, you will be mailed 1 craft box with what is needed to make 1 DIY craft cut out project and could include additional supplies to make a mini craft. There will be at minimum 1 tutorial included with your box. You will have access to a private facebook support group for members.
Each box will be exclusive projects and will only be available to subscribers. That makes the box exclusive in itself.
JOIN THE WAIT LIST BELOW
OR TEXT ' CRATE ' to 912-875-8866
Hand prepared and packed just for you!
Each box is hand prepared, packed and all the items are sourced special for each box! Real people are preparing your crafty crate! We take great pride in bringing you the best experience you can have when you get your crafty crate!
In the past, our boxes included paint, we no longer include paint in our boxes to keep the cost of our boxes affordable for our subscribers.
GET ON THE WAIT LIST FOR THE CRAFTY CRATE MONTHLY SUBSCRIPTION OR THE ONE TIME BOXES
Crafty Crate DETAILS:
The crafty crate monthly box will include shipping to the USA only. We are not offering shipping to outside the USA at this time. Occasionally we will offer a one time box. This is typically around Christmas time.
The contents of your box will always be a surprise! Just like other craft boxes out there, you are ordering a surprise box. We will do a box reveal after each box has been shipped out. Once your box arrives, you can open it, inspect it and then wait for the scheduled "crafty crate night date that is noted in your box" You will wait to craft what is in the box until we all craft together.
QR codes are included on your inserts. You can simply open your camera and open up the sites linked through the QR Codes.
*PHOTOS SHOWN WERE A COUPLE FROM OUR Recent Monthly Subscription boxes that we have sent out since March 2022.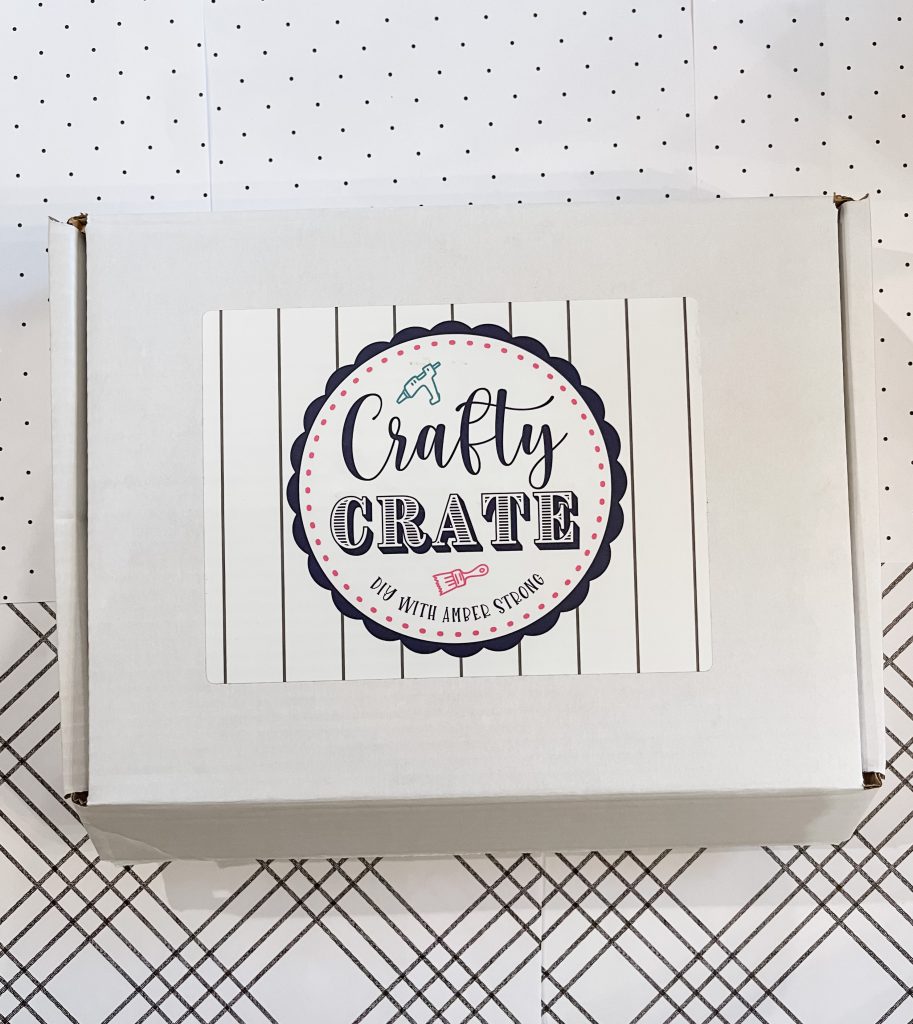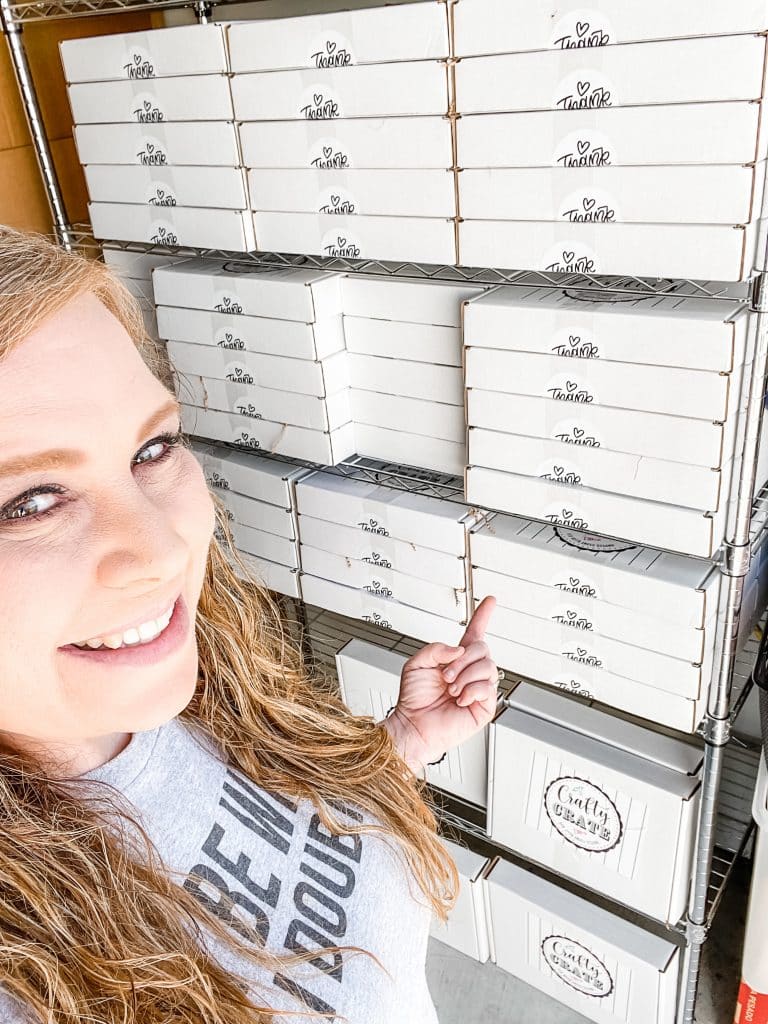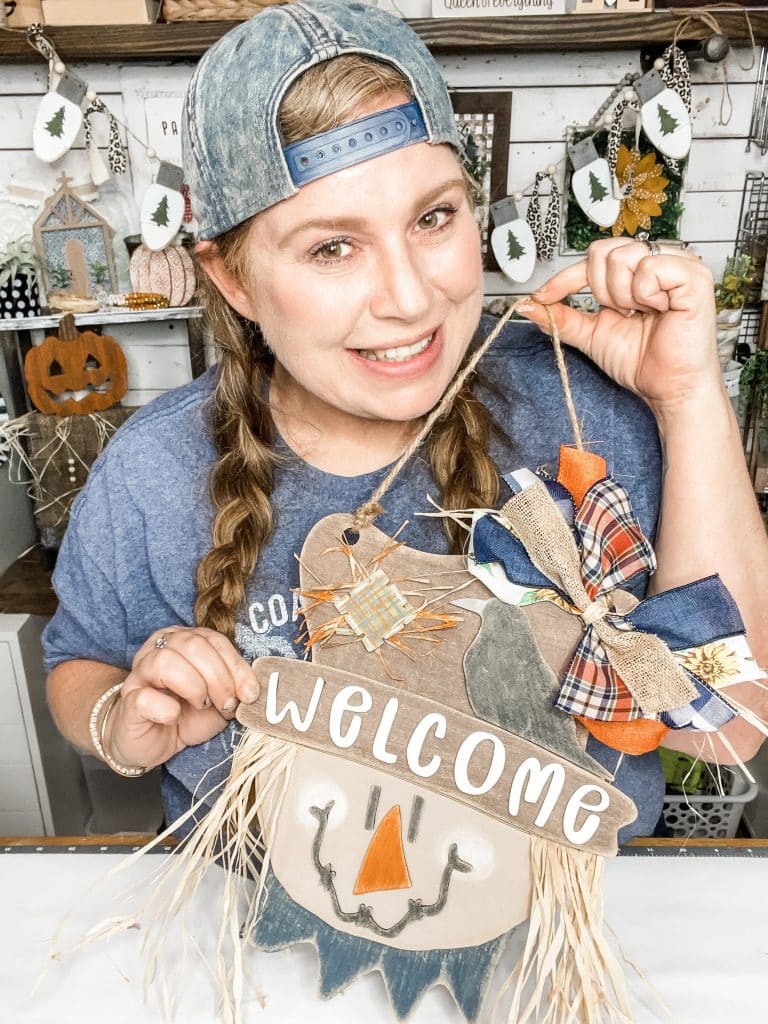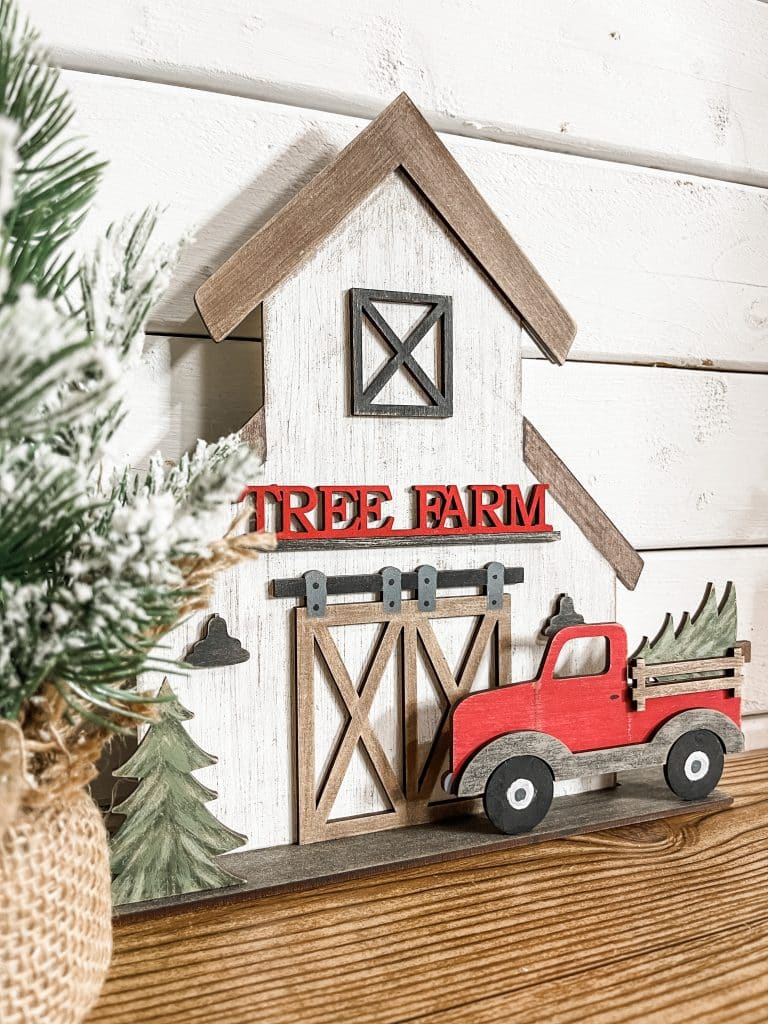 Shipping Information:
As we all know, the postal service can be unpredictable. We can not promise shipping times, however we will provide tracking for your box. We are not responsible for misspellings, incorrect addresses. There are no refunds, credits or exchanges for the Crafty Crate. We will not re-ship or replace boxes.
For the Crafty Crate Monthly: Your box will be shipped to you within 7- 10 days from the time you order the Crafty Crate Monthly Box. You will get your box in plenty of time to craft with us on "Crafty Crate Night"! We are allowing extra processing time since this is our first month offering the Crafty Crate via subscription.
Facebook Group:
You are responsible to join the private facebook group which is noted inside your box. You are responsible to show up for "Crafty Crate Night" and craft along with what is in your box if you choose. Replay will be available for those who order a box.
There may be, at a later date, a virtual option to get a supply list and tutorial but no box mailed to you. There is not promise this will be offered but we have been asked.
By joining the wait list you are not purchasing a box or added to the subscription. You are simply being asked to get notified when they are available.
Crafty Crates are not included with Creative Haven membership and they are an additional purchase, however we do offer a discount to the CH members to purchase the one-time box.
Box Value: The box price consideration is determined on a retail value as well as class perceived value which is how tutorials and workshops are priced. Shipping cost is also factored in that price. Box price is actually priced well below retail value.
Crafty Crates do not come with a membership to the Creative Haven either.